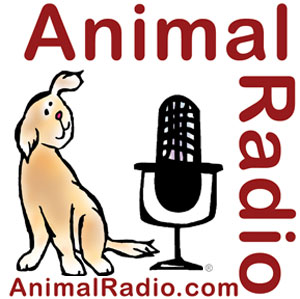 Animal Radio® Show #554 July 17, 2010
Ed Asner

Ed Asner is best known for his role as the character of Lou Grant from "The Mary Tyler Moore Show" and then on his own show, "Lou," that bore his character's name,
Asner recently voiced the character in "Up" called Carl, a lonely, cranky widower who renews his spirit of adventure by tying thousands of helium balloons to his house and flying off to the wilds of South America. Ed was nominated for an Academy Award for his performance and "Up" also tied with the movie "Hotel For Dogs," winning a Genesis Award.
Asner may always play the role of a curmudgeonly old man, but when it comes to his cats, he's anything but surly.
When asked why he has never had dogs as part of the family, Asner replies, "In my peripatetic life it's much easier to live with cats. I can leave them with friends and they don't commit Harry Carey in my absence."

"My cat 'Wheezy' sleeps on top of my head, " says Asner, "sometimes I can't breath." His other cat is Archie, and if he comes home, he sleeps on a chair or the couch. But, he'd rather sleep outside.
Asner, like everyone else, is very upset at the oil spill in the gulf. He tries to be green and currently drives a Prius. He would like to be a vegetarian but finds it too hard because he eats a lot of prepared food and eats out a lot.
Ed Asner is set to co-star opposite Tom Arnold in a new sitcom on CMT called Regular Joe. The show was remodeled from an ABC show of the same name. Ed says he feels good about the pilot.

Dodge Journey Pet Destinations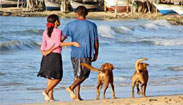 What Is Your Favorite Place To Take Your Pet?
People who have pets love to travel with them. At Dodge, they have made it easier with their pet friendly vehicle, the Dodge Journey, which contains concealed storage bins, Chill Zone glove box cooler and second-row dual in-floor storage bins with removable and washable liners (very handy for muddy paws!) Call us with your favorite place to take your furry-friend: 1-866-405-8405
This weeks Dodge Journey Pet Destination: Danielle from Shell Beach, California tells us her favorite place to take her dogs is Avila Beach, California. She states it is a very secluded beach with a nice protected area to let your dogs run free. Everyone brings their dogs to this beach and it is a very pet-friendly place.
Animals Talk in Words
Brian Jones, Animal Communication

Brian Jones hasn't spent much time recording animals, but he states in the small amount that he has recorded, he's found a surprisingly larger percentage of them forming words than he would have imagined.
Brian takes the audio he collects and dissects it with a computer program. He states that he has gotten validation on information he has obtained from the animals, like the names of people who live with the animal.
He has been working with Dr. Stephen Rorke and David Roundtree, who is the director and chief science advisor of S.P.I.R.I.T. (Scientific Paranormal Investigative Research Information and Technology). Roundtree did a blind test with some of the audio samples that Brian collected and unfortunately no one on his team could make out any words.
We have a sampling of his audio. See if you can pick out what Brian believes the animals are saying.

Brian wants your audio. If you feel your pets are trying to speak to you in words, please consider sending him the audio recordings.
The Dogfather's Grooming Tip with Joey Villani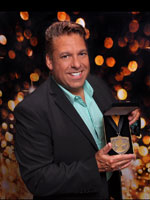 Treating Your Dog's Feet
Joey comments that he recently witnessed a woman walking a dog on a hot street, and it appeared that the dog was uncomfortable. Joey took off his sandal and tested the pavement and found it to be very hot. Remember, if the pavement is too hot for you, then it is probably too hot for your pet!

You can treat your dog's feet to help soften their pads and prevent cracking from all types of weather and terrain. Fill a tub with about 2 inches of water. If you can find it, there is a soap called Castle Soap, which you can find in a health food store. It is non-toxic and has peppermint and eucalyptus, which will soften their pads. Let the dog stand in the water for about 5 minutes. Then take them out and apply petroleum jelly by massaging it in their pads.
If they have a lot of hair on their feet, make sure that the hair is clipped down very short before applying the petroleum jelly.
This will keep the pads of your dog's feet soft and healthy, and who doesn't love a foot massage!

DOGFATHER'S GROOMING TIP Brought To You By SeniorPetProducts.com
Animal Radio® News with Bobbie Hill
Donations Assist Pets Affected by Oil Spill
Animal Rescue New Orleans is stepping in to help those families out of work because of BP's disastrous oil spill in the gulf. ARNO is gathering donations of $25 to assist families affected keep their pets. ARNO is a no-kill shelter and says for just $25, their Pet Retention Program provides, "food, medical care, transportation, dog houses and a carrier," in the event of evacuation. Since the oil spill families affected have in some cases lost their pets, ARNO reports that area shelters "are beyond full."
Massive Undertaking to Save Sea Turtles From Oil Spill
In a massive undertaking, the U.S. Fish & Wildlife Service is attempting to save thousands of sea turtle hatchlings from dying an oily death in the Gulf of Mexico. The government agency is planning on moving 70,000 turtle eggs buried in the sand across the Florida Panhandle and Alabama beaches in an effort to save the already threatened species from vanishing. Chuck Underwood of the agency said, "This is an extraordinary effort under extraordinary conditions, but if we can save some of the hatchlings, it will be worth it as opposed to losing all of them."

Three New Breeds Added to AKC List
In pooch news, the American Kennel Club has added three new breeds to its list of recognized dogs. As of June 1, 2010, the Icelandic Sheepdog, the Leonberger and the Cane Corso will be allowed to compete in AKC shows. The Icelandic Sheepdog will join the herding group and the Cane Corso and Leonberger will be members of the working group. Founded in 1884, the American Kennel Club maintains the largest registry of purebred dogs in the world while it oversees the sport of purebred dogs in the U.S. They are by the way, a non-profit.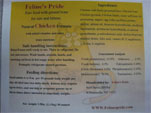 Another Recall!
The Food and Drug Administration announced the recall of Feline's Pride Raw Food on July 1st. The food for both cats and kittens may be contaminated with salmonella according to the FDA. The product containing ground bone is the Natural Chicken Formula – 2.5 pound size produced on June 10, 2010. Feline's Pride is made on an as-ordered basis and is shipped to consumers in uncoded plastic containers. The recall affects only orders that were placed and shipped between June 10 through June 17, 2010. So far, the FDA reports it has received no reports of illness due to the salmonella contamination but cautions pet owners to thoroughly wash all surfaces and their hands after handling raw food.
Warning Letter Clarifying Recall
In other FDA & pet food recall news, the makers of Beef Filet Squares dog treats received a warning letter from the FDA about their January recall. Merrick Pet Care is owned by Tejas Industries who got the letter of compliance from the FDA over a week ago asking for clarification on several points related to the company's recall. In the letter the FDA stated, "Your firm could not provide evidence that your manufacturing processes eliminate pathogens such as salmonella during processing because your firm does not consistently monitor critical factors…" Merrick has 15 business days to respond in writing to this warning letter.
Dogs Get Second Chance on Private Airplane
Sixty shelter dogs from California are now enjoying The Great White North thanks to philanthropist Jan Folk. She transported the pooches aboard her private 11 seat Gulfstream III to Edmonton, Alberta for adoption by our neighbors to the north – Canada. Folk took 30 terriers, Yorkies, Chihuahuas and Bichons from the Southeast Area Animal Control Authority of Downey as well as 30 more dogs picked up in Fresno at the Central California Society for the Prevention of Cruelty to Animals. Most of the dogs rescued from the Downey shelter were literally on death row.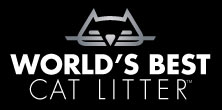 NEWS UPDATE Brought To You By World's Best Cat Litter™
Listen to the entire Podcast of this show (#554)

indicates XM Satellite Radio and Podcast versions only.