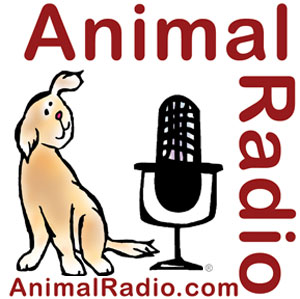 Animal Radio® Show #608 July 30, 2011
The Dogfather's Grooming Tip with Joey Villani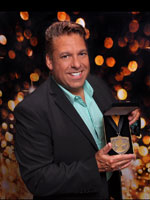 Flea & Tick Prevention Done Safely!
This flea and tick prevention remedy is not only good for dog, but is also good for your horse!
You can listen to Joey talk about coats, brushing your dog's teeth and a variety of other dog issues every week, but when he talks about flea and tick prevention, ears perk up and everyone listens. This is because no one wants to deal with these pests, but if you have to, you want to do it in a safe and easy way that won't harm your pets.
As usual, you will need to go out and by some products. The first thing you will need is a spray bottle. (In fact, why don't you just stock up on these as Joey's tips usually require the use of one!) Add 5 parts water to one part Skin So Soft by Avon in the spray bottle.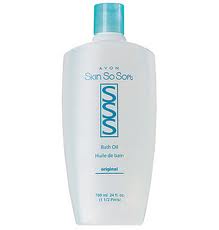 You will spray this on your pet lightly every other day. You should also brush it through so that it will get down to the skin.
For years, humans have been using it to keep the pests away, and it does the same thing for our pets.
Remember, Skin So Soft will not kill them, but it will repel them. This means that as these pests get on your pet, they will want to get off and find a new pet host somewhere else.
It will keep flies off your dog. It will keep fleas off your dog. It will keep ticks off of your dog. Your dog will not only be "pest-less" but they will also smell good. And if your dog has dry skin, it will help that as well!

DOGFATHER'S GROOMING TIP Brought To You By SeniorPetProducts.com. Use the code "SAVE25" to receive 25% off!
Animal Radio® News with Stacey Cohen
How Do You Steal A 70-Pound Tortoise?

The people who shoplifted a 70-pound tortoise from a Lincolnwood, Illinois exotic animal store have unwittingly gotten more than they bargained for, the store's owner said. Sure, a reptile of such stature might fetch up to $1,500 to the right buyer, but care and cleanup are other matters. The first time it relieves itself in your bedroom, you're going to be sorry! Spur is a 30, a female Sulcata tortoise Surveillance video from a camera inside the store shows caged cockatoos, chinchillas and prairie dogs all jump at one moment, apparently at the sound of breaking glass. A person's foot can be seen protruding about 18 inches into the doorway and then it is gone. Spur usually spends her days in a tile pen at the front of the store. She is something of a local celebrity, appearing at children's birthday parties, fairs and block parties. Sulcata tortoises, also known as African spurred tortoises or African spur-thigh tortoises, hail from Africa and typically live 30 to 50 years.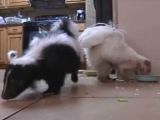 Skunk Crazy
Five years ago Don and Brenda Hoch took home a skunk after seeing it by chance in a pet store. The Hudson, Fla., couple found they had a way with the animals and now the Hochs share their home with not one, but 15 skunks. Their original pet skunk, Spike, shares his permanent home with fourteen others the couple are fostering for Florida Skunk Rescue. Eventually the skunks will move to permanent homes. "A lot of our rescues are skunks that needed someone to work with them because they were neglected in the home they came from and consequently became biters," Brenda Hoch said. "We've worked with them and have gotten them to become friendly again." Fortunately, the Hochs don't live with a constant fear of being sprayed. The skunks are de-scented at a young age, around two to three weeks old.
Man Accused Of Threatening Lives of Animals
Two Florida men are accused of threatening the lives of several animals. CBSMiami.com says Raul Armenteros and James Arroyo were arrested after police found eight roosters, four guinea hens, four pigeons, four goats and one duck inside their hot van. Miami police were called after someone heard what sounded like loud cries coming from the vehicle. By the time authorities arrived, one of the goats had already died. Armenteros and Arroyo showed up about 45 minutes later and were arrested on 22 counts of animal cruelty. Animal control has since recovered the other animals found in the van.

Good News If You Own A Pet
Psychologists conducted three experiments to examine the potential benefits of pet ownership. What did they find? Pet owners had greater self-esteem, were more physically fit, tended to be less lonely, were more conscientious, were more extroverted and tended to be less fearful than non-owners.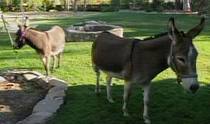 Reese Witherspoon's Got A Big Ass
She does... according to her neighbors in Ojai, California and they are not happy about the noise level of her donkeys, Honky and Tonky. They honk at such a high-volume that they're driving the neighbors crazy. Some have even sent her letters asking her to shut them up! In an appearance on The Ellen DeGeneres Show in December, Witherspoon opened up about her farm full of animals. "This year we got donkeys. They're really cute," she gushed. "They're actually miniature donkeys… They're docile and sweet." "I [also] have two pigs, and I have three goats and I have 20 chickens and of course I have three dogs. And I have one horse. It's hanging out with the donkey, it's sweet," she added. Not everyone thinks it's so sweet though!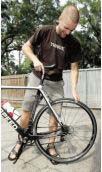 Bike Riding Man Collides With Bear
A Panama City man is recovering after colliding with a black bear while riding his bike to work. John Hearn said he saw something out of the corner of his eye early Thursday morning. The nearly 300-pound bear smacked him off his bicycle and then fled into some nearby woods. Passing motorists stopped to help Hearn, who sustained minor injuries. The back tire of his bike was also ripped off. Hearn, who bikes to work at Tyndall Air Force Base a few times a week, said he still plans to ride his bike to work.
What Will Your Pet Do When You Die?
There's a belief that if a person dies at home alone with a pet, a cat will eat its former owner while a dog would starve to death watching over the body. Guess what? The reality is that a dog is just as likely as a cat to consume a dead person!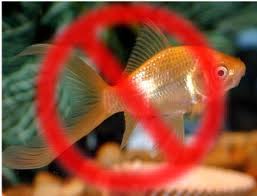 Ban On Owning Goldfish
The San Francisco Animal Control and Welfare Commission wants to take away your ability to own goldfish, proposing a bill that would also include a renewed ban on pets like puppies, kittens and hamsters. The proposed ban is meant to discourage "impulse buys" of pets that sometimes end up at shelters, said commission member Philip Gerrie. He said goldfish, guppies and other tropical fish were added to the proposed ban because of what he called the "inhumane suffering of fish" and the way the fish are harvested. The proposed fish ban has local pet storeowners up in arms. The recommendation from the commission could be a tough sell among the Board of Supervisors. Many doubt the new proposal would pass.


NEWS UPDATE Brought To You By PetzLife.com. Use the code "RADIO" to receive 20% off!


Listen to the entire Podcast of this show (#608)

indicates XM Satellite Radio and Podcast versions only.