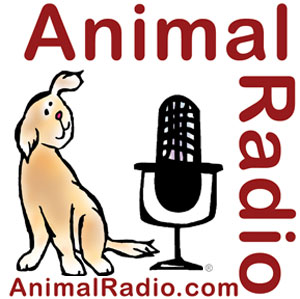 Animal Radio® Show #556 July 31, 2010
The Remarkable Adventures of an Animal Lover and Expert Pet Keeper
Marc Morrone, A Man For All Species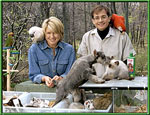 Before Martha Stewart named him her "pet keeper," and before millions of people turned to him for advice, Marc Morrone had a simple dream: to learn everything he possibly could about every kind of animal and share that knowledge with others.
As a child, he dreamed about owning a zoo. But since that seemed too impractical as he grew up, Morrone did the next best thing and opened his own pet store, Parrots of the World, which he calls his laboratory. Along with parrots, you will find many other animals such as ferrets, hedgehogs, sugar gliders and pygmy possums to name a few.
Morrone hosted his own TV show called Petkeeping with Marc Morrone. One of the most fascinating aspects of his show was how he could have all of the animals together and everyone got along. It is amazing to see a bird sitting next to a cat, which is sitting next to dog, which is sitting next to a snake!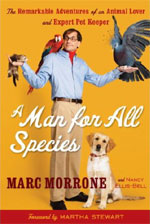 When Morrone was asked what his favorite pet is, he said it depended upon his mood. He respects rabbits the most because they are the ultimate survivors. The whole world is a rabbit's enemy. They will run from a dog, fox, snake, etc., and when they stop running, they go back to work. Rabbits don't let life's pressures get to them. He admires ferrets because they are optimistic. They are happy-go-lucky. He admires a dog's honesty. He states that no animal is more honest than a dog. He also respects a cat's independence. Every animal has an endearing quality according to Morrone. He states that all animals make very responsive pets and deserve the same respect.
In Morrone's new book, A Man for All Species, Morrone weaves thrilling, inspiring, strange, and often hilarious experiences with practical advice gleaned over his forty-year career, revealing a world of adventure and anguish, humor and heart, that every pet owner and animal lover will recognize.

Dodge Journey Pet Destinations
What Is Your Favorite Place To Take Your Pet?
People who have pets love to travel with them. At Dodge, they have made it easier with their pet friendly vehicle, the Dodge Journey, which contains concealed storage bins, Chill Zone glove box cooler and second-row dual in-floor storage bins with removable and washable liners (very handy for muddy paws!) Call us with your favorite place to take your furry-friend: 1-866-405-8405
This weeks Dodge Journey Pet Destination: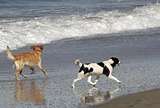 Glenn of San Dieg recommends Ocean Beach Dog Beach in San Diego, California. Ocean Beach Dog Beach is open to canines any time. This small beach has plenty of sand for the dogs to run on, and waves for them to run through. On weekends there can be up to 100 dogs there.
Past Dodge Journey Pet Destinations:

Bo from Los Angeles, California tells us her 2 black labs like to go hiking and to the beach. But one of her favorite places to take them is Runyon Canyon Park in Los Angeles, California. It is a 130-acre park in the Santa Monica Mountains, two blocks from Hollywood Boulevard. She states that this is a great place where your dogs can frolic with other dogs and have a good time! And who knows, you might even catch a glimpse of a celebrity and their pet while you're there!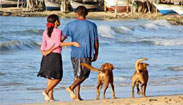 Danielle from Shell Beach, California tells us her favorite place to take her dogs is Avila Beach, California. She states it is a very secluded beach with a nice protected area to let your dogs run free. Everyone brings their dogs to this beach and it is a very pet-friendly place.
The Dogfather's Grooming Tip with Joey Villani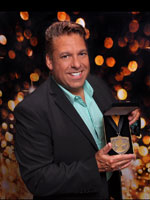 How To De-Allergize Your Dog
When someone is allergic to dogs (or even cats) it is not the hair they are allergic to but the dander produced by the animal's skin. Contrary to popular belief, there are no true hypoallergenic dog breeds, but some varieties that shed less or are hairless, spread less allergens.
But don't worry; Joey has a great tip to help people with dogs of all breeds. It is also easy and inexpensive!
Mix one part liquid fabric softener to one part water. Don't mix more fabric softener than one part, because while it is non-toxic and won't harm your part, it will "gum up" their coat.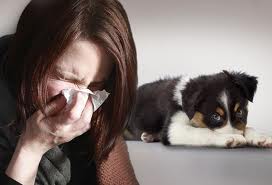 Start your dog off with a clean coat. You can use the fabric softener as a rinse and pour it over your pet when they are wet and let it dry, or put it in a spray bottle and spray it on your pet. You can use it anytime someone starts to come down with a reaction from your dog.
What the fabric softener does is keep the dander down on the pet, because the dander is what people are allergic to.
Liquid fabric softener is going to be flying off the shelves – and your dog will smell April fresh!

DOGFATHER'S GROOMING TIP Brought To You By SeniorPetProducts.com
Animal Radio® News with Bobbie Hill
Heat Stroke In Pets Big Danger
Summer heat continues to inundate the East Coast and Midwest and the ASPCA once again warns pet owners against the dangers of heatstroke in pets. It takes less than 20 minutes for an interior vehicle temperature to reach 120 degrees on a summer day. At the Helen Woodward Animal Center near San Diego, John Van Zante climbed into a van in the parking lot to demonstrate what happens. On a recent July afternoon with the windows and doors of the vehicle closed, the temperature inside rose from 80 to 128 degrees in just 17 minutes. The ASPCA says never leave your pet in a parked car – the results could be deadly.
Haiti Animals Update
Here's an update on the welfare of the animal population in post-earthquake Haiti. The combined efforts of the Animal Relief Coalition for Haiti (ARCH), founded in the days following the January 12th earthquake by the World Society of the Protection of Animals and the International Fund for Animal Welfare, have treated over 25,000 animals. The organizations are working to deliver aid quickly to as many animals as possible reducing the threat of the spread of disease. ARCH says "by vaccinating every animal, we are not only helping the animals, but also thousands of people."

Airports Install Pet Bathrooms
Airports in our nation's capital are complying with new laws that require pet bathrooms. Reagan National and Dulles Airport both have new designated doggie relief areas. Reagan National has their doggy potties located outside on natural grass while Dulles boasts five relief zones complete with fake grass and fake fire hydrants.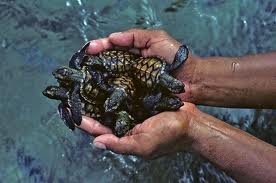 Endangered Sea Turtles Survived Oil Spill
Just weeks after being rescued from nesting sites along the Florida Panhandle, over 50 endangered sea turtle hatchlings were released. The Kemp Ridley turtles were incubated in a temperature controlled warehouse at NASA's Kennedy Space Center. Of the 67 eggs collected in June – 56 hatched and were released on the beach at Canaveral National Seashore. NASA has another 1,100 eggs in incubation. Scientists acted to save the endangered species of turtles from the Gulf oil spill in order to save a generation from death.
Pets Can Start Fires
The AKC has teamed up with ADT Security Services to mark this year's National Pet Fire Safety Day. The AKC says pets are responsible for starting nearly 1,000 fires every year. They've got some tips for keeping your dog and cat fire safe – first, childproof your stove! Dogs and cats are able to get to the knobs that turn on the burners and cause injury and fires. Owners can also just remove the knobs on the stoves to be safe. Keep your pets away from open flames like candles and fireplaces. And if you keep a water dish outside, make sure it's stainless steel or ceramic to prevent the sunlight from magnifying and heating up, which can result in a fire if it is placed on wood.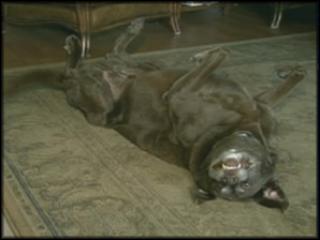 Dog Honks Horns When Left in Hot Car
Last month the staff at Macungie Animal Hospital in Pennsylvania helped save a Labrador retriever whose owner left him in a hot car. But the dog turned out to be smarter than his owner – he started honking the horn to alert her. Nancy Soares says she had unloaded groceries but forgot about Max, her chocolate lab. After being trapped for an hour in 90-degree weather Max started hitting the horn. Soares immediately gave Max cold water to drink, wet him down with cool towels and rushed him to the clinic.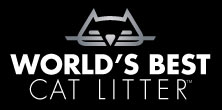 NEWS UPDATE Brought To You By World's Best Cat Litter™
Listen to the entire Podcast of this show (#556)

indicates XM Satellite Radio and Podcast versions only.