Animal Radio® Show #452 August 2, 2008
PET I.D. LOSS & PREVENTION SPECIAL brought to you by RETURN MOI PETS

Unruly Dogs & Their Owners, Help Is Here!
Johnnie Raines, Ricochet Television, Inc.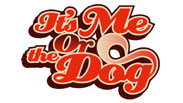 Ricochet Television, the producers of Supernanny now bring you It's Me Or The Dog, casting call.
They are searching for owners of misbehaved dogs for a brand new American version of the popular Animal Planet television program; It's Me Or The Dog. If you're the owner of one (or more) out-of-control dogs, or you have a pooch who's an obedience school dropout, they want you! The casting team is looking for dog-owners from every type of background who are ready for the ultimate doggy boot camp.
Owners of out-of-control dogs (no need to bring your pooch) are invited to an open casting call on Saturday, August 23rd at Bark N' Bitches, 505 N. Fairfax, Los Angeles, from 10am until 2pm, where Animal Radio® will be broadcasting live.

To learn more about the Los Angeles Casting call and to apply immediately, visit Ricochet Television or call 877-44 DOGGY (1-877-443-6449) for more information.



Acclimate Your Pet To Hot Weather
Deborah C. Mandell, VMD, American Red Cross


Heat stroke or heat exhaustion is most common in the spring or early summer, because our pets are not acclimated to the change in weather. They want to go out and run around, and they don't know that they are getting overheated and it becomes too late.
Try to get your pet acclimated to the hot weather by taking them outside for short periods of time, making sure that there is plenty of shade and water. If your pet is outside and you think they are getting overheated, try hosing them down with water.
Some signs you should look for is their gum color. If they are getting hot, their gums will become brick red, they will start having respiratory distress, they will vomit and have diarrhea and their pulses will become weak.


And remember, dogs with short noses, such as bulldogs and pugs, will have an even harder time with the heat.
The American Red Cross has two great books, Dogs First Aid and Cat First Aid, which include everything you need to know to keep your pets healthy and safe. To order the books online visit www.RedCross.org or visit your local Red Cross Chapter.



Lost Dog Return Made Easy
Suhail Niazi, Return Moi, Return My Pets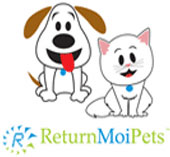 Don't wait until your pet becomes lost before you take care of securing them with proper identification. All pets should have two forms of identification. One is the microchip and the other should be a visible tag on his collar.
The Return Moi pet tag is a great form of visible identification. The Return Moi tag is printed on both sides. One side has a reward message that says, "If I'm lost, please contact my owner." The opposite side has a website along with a 1-800 number and a unique ID number that you register with your contact information.
With Return Moi's service, pet owners know that if their pet goes missing, finders can easily and immediately contact Return Moi 24 hours a day. Finders are no longer required to run around and waste their time to find an open shelter that has the right scanner to find a microchip.
To get your Return Moi pet tag, use promotion code FF20 and save 20% during checkout. Visit www.ReturnMoiPets.com or call 1-800-831-0717.



eBay Stops Selling Live Animals
Dr. Jim Humphries, Veterinary News Network


A plan by eBay Inc. to allow live pets to be listed for sale on the online marketplace has been suspended after eliciting a barrage of criticism from the company's users. Under the plan that was being explored, breeders could have put up listings, paying only a listing fee. Animal shelters could have listed pets for adoption for free. For years, eBay has prohibited the sale of live animals, except for fish and snails, on its Web site.
http://www.myvnn.com



Vladae, The "World Famous" Russian Dog Wizard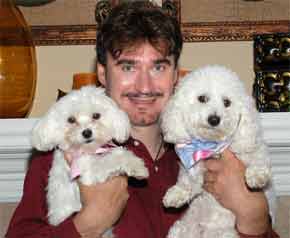 I Have A Female Dog And Want To Add A 2nd Dog
First of all, if you have a female dog, don't add another female, get a male dog. Fighting among dogs always happens for three reasons: 1. Common food; 2. Toys; and 3. Human's attention. When these things are not present, dogs will not fight among themselves. Hear Vladae's tips on how to introduce a new puppy.
My 100 Pound Puppy Jumps On People
It seems that this puppy respects the man of the house, but takes advantage and jumps on the woman of the house. Vladae explains that the woman needs to be more authoritative and assertive and teach him not to jump. Listen to find out how he suggests this be done.
http://www.911dogwizard.com



Animal Minute With Britt Savage



Pandas' Courtship
Most romantics like a little privacy when it comes to courtship, but pandas take it to a whole new level. In fact, so little is known about the romantic life of pandas, that a TV team from England set out to find out what really goes on behind closed doors, or at least behind all of that bamboo. Pandas live by themselves and only come together during mating season, so they're really private and hard to get close to. The film crew had to be extremely quiet. The program, Wild China, shows pandas in an all-together different light than the shy placid bears you might see in a zoo. The usually silent male pandas were seen barking and shouting. One producer described it as Chewbacca from Star Wars in a bar fight over a female panda, swaying back and forth in a tree. Finally, the biggest male can be seen chasing off the competition, and the smitten female panda rewards her suitor by coming out of the tree for love.

Kangaroos Are Polite, But Cows Not So
Scientists are trying to find out why kangaroos are so polite, or at least why they don't burp. Cows burp a lot and are the largest contributors of greenhouse gases, which are known to raise the earth's temperature. Scientists have been experimenting with different kinds of non-gas inducing feed for cows, but a new study is trying to learn more about the way kangaroos live without burping. So far, the studies indicate that it is something in the kangaroo's stomach, an enzyme that can break down the food without the gas. If they can identify the enzyme, it might help the cows with their gas. And luckily for the cows, it doesn't seem to have anything to do with jumping around on your hind legs.



Vinnie Penn, Animal Radio's Resident Party Animal


Whatever Happened To The Doghouse?
I don't mean the sofa after you have "had it out" during dinner over what you were going to watch on television that night, Survivor vs. One Tree Hill. Not that doghouse, we all know that doghouse is alive and well.
A buddy of mine just bought a new place and I was visiting him this past weekend. He takes me out and shows me where Thor's room is. And Thor's room, to be honest with you, is what I would call the back patio. Huge awning, big sofa bed and the whole area very plush and comfortable to meander about.
It got me to thinking about when I was kid where almost every backyard had that really cool doghouse way in the corner, and it was exactly that. It may have been a little small for some of the dogs, and sometimes pretty big for some of the other dogs. It would even have their name on it over the roof. Back then, we thought when it rains they must run in it, and we never stopped to think how much the dog might love it in there. They don't need to be upgraded to the bridal suite!
I think the animal communicators out there, as much as I think that's farcical, they might tell you, "You know, I'm looking at Spot here, and I think he needs some space. I think he wants some distance from you guys and on the back patio he can hear you squabbling over the O'Reilly Factor and it's not really working for him."

The back patio? Please don't let the doghouse go the way of the birdhouse or the tree house. Some other guys I know pointed to the fort they had in the backyard for their kids and it was completely pre-fab. It was not those planks wedged into the tree that were not really that safe, with the ladder just being planks of wood nailed into the tree kind of haphazardly and the fire department needing to be called just to get the kids out.
This is what youth was in the 70's. No, you weren't safe in that tree house in the backyard and you didn't want to be. And yeah, the doghouse was a little bit small for the dog and maybe he did get a little bit scared during thunderstorms, but it was better than him hearing the two of you make love!



International Animal News with Kaye Browne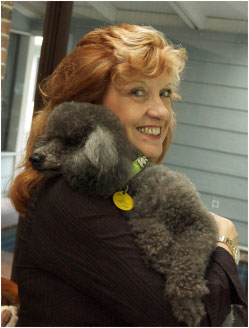 Police Sniffer Dogs In Britain Will Have To Wear Booties
Police sniffer dogs in Britain will soon have to wear bootees when searching Muslim households to avoid cultural offense. The move follows recent complaints by Muslims that they were searched by explosives sniffer dogs at Brighton train station. Britain's leading immam Sheikh Mogra is quoted as saying that in Islamic teaching, a dog's saliva is considered to be unclean or impure and it is forbidden to keep dogs as pets. It's not clear in the report how putting bootees on police dogs will make them acceptable or overcome the Muslim's objections to canine saliva.
Housewife Who Ordered Dog To Attack Maid Has Been Jailed
A Singaporean housewife who was found guilty of ordering her dog to attack her maid has been jailed for 20 months. Physical abuse of staff is reportedly common in Singapore, but locals there were shocked when they heard this woman had ordered her Shih Tzu to bite the maid. Prosecutors said the maid suffered eleven bruises on her thigh and a mark on her hand form the Shih Tzu's bites. Fans of the breed claim the dog was framed!
Survey Reveals Pet Owners Would Vote For McCain
A new survey has found that if pet owners were to decide the result of the presidential election, that Jon McCain would be voted "Best in Show." It was found that pet owners favor McCain over Obama 42% to 37%. The survey suggested that a person owning a pet is seen as more compassionate, caring, giving and trustworthy. John McCain owns a dozen pets including 2 dogs, turtles, a cat, a ferret, parakeets and saltwater fish. His competitor, Obama, doesn't have any pets, although he has promised his kids they can have a dog after the election, win or lose.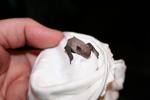 Unusual Hitchhiker Discovered
A British hotel receptionist shocked fellow workers when she suddenly stripped off her top and work and revealed a baby bat snuggled inside her bra. The stunned 19-year-old hadn't noticed anything different when she retrieved her bra from the clothesline in the morning, got dressed and headed off to work. The woman originally thought the slight vibration was coming from her mobile phone in her shirt pocket. It was only when the baby bat awoke some five hours later that she noticed something moving.
Diabetic American Puts Down Dog So It Won't Eat Her
A middle-aged diabetic woman has had her Dachshund put down over fears that he might accidentally eat her. The woman can't feel any sensation in her toes because diabetes has damaged the nerves, which is why she apparently didn't feel her little dog chewing off her right big toe while she was asleep. The vet said it was possible that the dog was attracted to her toe as it had an open wound caused by an ingrown toenail.
Tourists Return With Gruesome Souvenirs
Two British tourists returned home from Gambia with some unimaginably gruesome souvenirs, maggots! The two returned home to find that the little mosquito's stings had grown into throbbing boils and under a magnifying glass it was revealed that something was wriggling. The terrified tourists described the sensation as the maggots grew, kind of like having baby crabs growing under their skin. A tropical disease specialist cuts the maggots out adding that such infections occur much more often than people realize.
Listen to Current World News



Tips for Keeping Pets Cool
Rebecca Kolls, Seasons


If you can, please keep your animals in the house during the hot summer months. You may think that tying your dog in a shaded area for the day is sufficient, but you must remember that the sun moves and so does the shade. So that shaded area in the morning can be a hot scalding area for your dog by the afternoon. A bowl of water left out for the day is not going to be enough. Try purchasing one of those large roasting pans, or even an oil drip pan, and leave plenty of water. You can even throw in some ice cubes to keep the water cool.
Also, if you take your dog in the car and leave an open window while you are out, remember that it only takes 10 minutes for the car to reach a temperature of 160 degrees, which can be a death trap for your pet. Your best bet, leave your dog at home in the cool house.
http://www.rebeccakolls.com



Dr. Jill Answers Your Vet Questions



What To Do When Your Cat Is Lost
First of all, you should stay calm. Unlike dogs, cats usually don't go too far and can usually be found within your neighborhood. And not only should you call your local shelter, but you should also go there in person to look for your missing pet.
Help - My Cat Hoards Socks and Cries a Lot!
A cat who does this can be anxious and nervous, or perhaps she is just trying to interact with her human. You might try giving a cat like this extra special attention, which hopefully will stop this unwanted behavior.


Should You Shave Your Pet For The Summer?
Dr. Jeff Werber


Many people don't realize that the skin is one of the largest organs of the body, and it has a function along with the fur of your pet. The skin helps to regulate their temperature. So, when you shave your pet, they can't regulate their temperature as well. Instead of shaving your pet, keep their fur healthy by brushing it on a regular basis and remove any mats.
One amazing tool that does a great job at keeping your pet's coat nice and healthy and also gets rid of dead hair and mats is the FURminator. It is also great for shedding animals. Animals shed for two reasons, they have an unhealthy hair coat or it is seasonal shedding. If you keep you pet's coat healthy, you can eliminate some of the seasonal shedding. Diet is also very important in your pet's coat.
http://www.furminator.com



Animal Radio® News with Bobbie Hill



Heat Alarm System for Pets
A Canadian teen that won first place in the science fair with his preliminary model of a heat alarm system is working to develop a prototype for pet owners. 13-year-old Brian Larson from Alberta has developed an alarm system for cars to measure the interior temperature and humidity of vehicles. Larson said he wants to bring the technology to consumers to save the lives of pets. The teen was inspired after his aunt and uncle lost two dogs that were left inside an RV for an hour. Larson said, "The windows were cracked and the upper vents were cracked as well, but it still wasn't enough to save the pets." Larson hopes his invention will give pet owners enough time to get back to the vehicle before the danger of heatstroke affects their animals. Vets caution the best way to prevent it is not to leave your pets in any vehicle during summer months.

Bill Protects Wishes of Pet Owners
California is one of the few states in which pet trusts are not enforceable by law, but that will soon change. Thanks to the unanimous passage last week of state senate bill SB 685 - it guarantees that the wishes of pet owners will be followed and allows courts to appoint a caregiver if the trustee doesn't arrange for pet care. Bill proponents say it will reduce the burden on animal shelters as well as protect the wishes of pet owners. The bill now goes to Governor Schwarzenegger's desk for signing.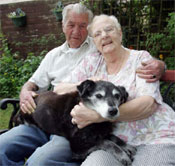 World's Oldest Dog?
Bella may be the oldest living dog in the world but without any proof the folks at Guinness World Records say she can't claim that title. Bella's owners in Britain say they bought the Labrador mix when she was 3 years old from the RSPCA. They've had her for 26 years, making her 29. But the RSPCA denies having any records of Bella's adoption. The records manager for Guinness World Records says "Unless we can get a doggy birth certificate or some really clear evidence from the RSPCA then we won't be able to prove Bella's age and we can't list her as the oldest dog."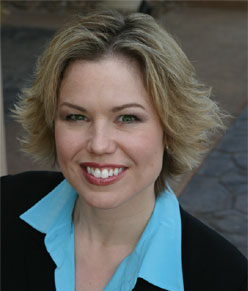 Your Vet Questions Answered with Dr. Debbie
What Purebred Has The Least Health Problems?
Most purebred dogs are born with some form of genetic predisposition to certain illnesses. But, what is the most healthiest to adopt? That depends on many different factors.
Why Are Dogs Castrated Instead Of Having A Vasectomy?


What a good question! Can you guess the answer to this one? Tune in to find out why dogs' testicles are completely removed during the neutering process instead of just the tubes being snipped.



The "Trucking" Skunk


We speak with Paul, a trucker, who has been traveling the last seven years with his pet skunk, Sassy. Sassy will sit on his wife's lap when she travels with him, and the passenger seat if he is alone. Sassy has a very playful demeanor and loves to eat dog food.
In the wild, they live about 2-3 years, but domestic skunks can live as long as 20 years.

If you don't have a lot of time to devote to an animal, don't get a skunk, as Paul states they require a lot of attention.
Paul adopted his skunk from a fur farm, and it is illegal to keep one you found in the wild.

Listen to the entire Podcast of this show (#452)

Broadcast on XM Satellite Radio and Podcast Versions Only.

Listen to Animal Radio® - Go to the launch page
Return to Animal Radio Network™ Home Page
Read July Newsletter
Copyright 2008 All Rights Reserved Animal Radio Network LLC