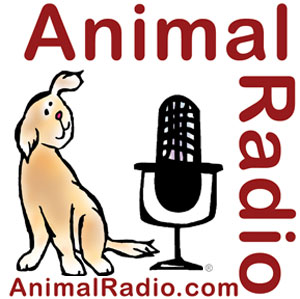 Animal Radio® Show #661 August 4, 2012
Comedian Paula Poundstone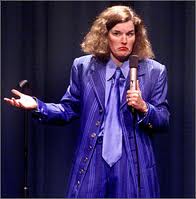 Paula Poundstone grew up in Sudbury, Massachusetts and by the time she was nineteen was traveling on a Greyhound bus across the country – stopping in at open mic nights at comedy clubs as she went. She credits her kindergarten teacher, Mrs. Bump, with being the first one to spot her comedic talents. Bump wrote in a letter to Paula's parents: "I have enjoyed many of Paula's humorous comments about our activities." Now, Paula is on a perpetual tour – she does it everyday!
Paula has three kids, but states that, "Two of them are really hard – so it's like having sixteen." However, she does have sixteen cats. She says is tired of getting that judgmental "gasp" when she mentions the amount of cats she has. People always ask her how she got sixteen cats, and she says, "I had fifteen and I got one more!" "This really concerns me about America's relationship to math – it's not that hard to figure out!"
Taking care of sixteen cats is not easy and Paula claims to have callous on her hand from cleaning the litter! She is, "Always kind of vibrating ever so slightly from the sifting motion. My hand is always kind of rocking a little bit and people sometimes think it's some sort of neurological problems!" She also worries about her kid's college funds, because she spends it all on kitty litter. She goes on to say that, "Once you have sixteen, by the way, a lot of the love goes out of it. You're more of a cat haver after that!" Paula has a live webcam on her cat's food and water bowls. Check it out at http://www.paulapoundstone.com.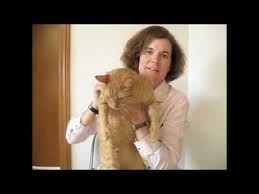 She also has a lop-eared bunny and a bearded dragon lizard, who had a bought of constipation but is doing much better now. Kitty waste is nothing like bearded dragon waste, and she says "In terms of waste product, oh my heavens, forget nuclear weapons, forget a large arsenal, take a plane, fill it with that and any nation would bow to our world."
Paula also has one ant left on her ant farm. She says, "I can't keep them alive on the farm - can't kill them in the kitchen!" So one lone ant hangs out by himself in Uncle Milton's Ant Farm. Paula is so fascinated by ants because they have such a work ethic. They couldn't have but a tiny been for a brain and can't be the brightest creatures on the earth because their heads just aren't big enough, and yet they know exactly what to do. When you buy an ant farm, the ants don't come with it. You have to buy the ants separately. First, you add the sand and then you put the ants in. The ants get to work right away making tunnels, and within the first day, they pretty much have everything under control. Some types of ants will even make separate rooms for different things. For example, she states her ants "Have a burial ground, which I know because its full right now – I only have one ant left. They even have a period of mourning, although my ant hasn't been able to have that, because he's doing all the farming on his own right now!" She says, "He pretty much cries and plows, cries and plows!"
Paula is currently on tour. Visit http://www.paulapoundstone.com to see when she'll be in your area.

If Cats Could Talk
Wendy Diamond, Bayer Advantage II

America's foremost pet lifestyle expert, Wendy Diamond, who has joined Bayer HealthCare Animal Health's Advantage® II for cats as the Cat Myth Buster, is here to dispel common cat health myths.

Wendy has a blue Russian cat named Pasha who she rescued years ago. He is actually her sidecat for the Cat Myth Busters campaign.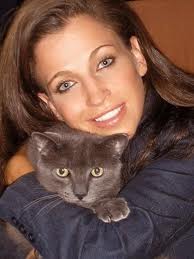 You may be shocked, but milk is not good for cats. Most cats are lactose intolerant and it is hard for them to digest. But what about lactose free milk? Why even bother, as cats don't need it. Just make sure they have plenty of fresh water to drink.

Fleas are seasonal. That's not true! Fleas are a year round problem, even through the winter. Especially after this mild winter, fleas are more rampant than ever before. If you have an indoor cat that goes outdoors just once, you might as well consider him to be an outdoor cat!

An indoor cat doesn't need to worry about fleas. Not true! Indoor cats are still at risk. Other pets can bring fleas into your home and expose your indoor cat to those same fleas. You can even track in fleas yourself and expose them to your pets.

Can a single flea really do that much damage? Yes! Just one flea can bite your cat up to 400 times a day! And most flea infestations involve more than just one flea – 95% of the infestation can be almost invisible to the naked eye, so if you see 5 fleas, there are probably about 95 more in premature stages that you can't see!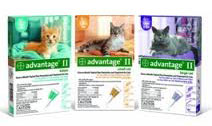 So what can a pet owner do if their cat experiences a flea infestation? All cats, both indoor and outdoor, need to be treated with a flea preventive like Advantage® II, once a month, 12-months-a year. Advantage® II kills through contact, so fleas don't have to bite your cat to die. And a single application will kill biting fleas for up to one month.

And the last myth Wendy and Pasha are tackling? Well, one of the more serious ones is that some people think cats are self-sufficient and don't need much care. Cats may seem like they groom themselves more and complain less than dogs, but they need just as much healthcare as dogs, including monthly flea prevention and an annual check-up by your vet.

You can get more information about the Cat Myth Busters at CatMythBusters.com. Also, if you visit PetParents.com and sign up to join the community, you'll get access to cat tips and resources. AND for every person who signs up, a donation of Advantage® II—up to 10,000 tubes—will be made to AdoptAPet, a non-profit pet adoption charity.
Wagging Tails Always Guaranteed!
Kristen Smith, Planet Dog Foundation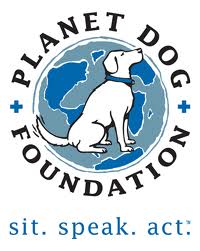 Kristen Smith is the executive Director of Planet Dog Foundation. Planet Dog is one of those companies that not only produces great, environmentally friendly dog toys, they also do great work for the animals through their foundation.
The Planet Dog Foundation (PDF) recently awarded $25,000 in new grants to eight canine service organizations. The PDF grants will help fund assistance dog, therapy dog and canine search and rescue programs across the country and support a wide variety of non-profit programs that are helping children and adults with physical and developmental disabilities; injured service members; natural disaster survivors and many more people in need. The recent grant recipients are: Austin Dog Alliance, of Austin, TX; Central Lakes Search and Rescue, of Garfield, MN; Champlain Valley Search and Rescue K-9 Unit, of Keeseville, NY; Children's Hospital of the King's Daughters, of Norfolk, VA; Freedom Service Dogs of Englewood, Colorado; New Jersey Search and Rescue, of Mahwah, NJ; Service Dogs of Virginia, of Charlottesville, VA; and Susquehanna Service Dogs, of Harrisburg, PA.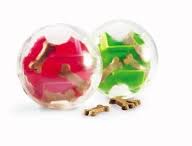 In addition to awarding grants, PDF also extends its support to non-profit organizations nationwide through product donations.
Planet Dog makes great toys that are all non-toxic, made in the USA, 100% recyclable and all lots and lots of fun! Their newest toy is the Orbee-Tuff® Mazee™, an interactive dog toy that features a maze for treats inside of an Orbee-Tuff ball. After years of development, the socially responsible pet industry leader is proud to offer dog lovers an innovative and stimulating toy like no other.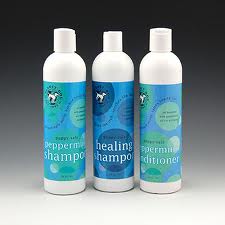 Planet Dog has also expanded its collection of products to include a new line of pet shampoos. The new Waterless 2-in-1 Shampoo, Oatmeal 2-in-1 Shampoo, Deodorizing Shampoo and Healing Shampoo are specifically formulated with blends of natural plant-derived ingredients. They can be used daily to keep dog, cat and ferret coats clean and smelling fresh naturally. They are puppy-safe and 100% guaranteed like all of Planet Dog's products.
Real Cat Stories
Jennifer Sutton, Purina Cat Cabs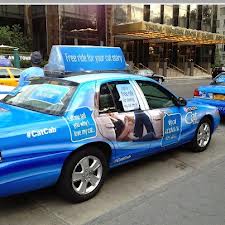 Purina recently offered free cab rides in their exclusive "Cat Cabs" to New Yorkers willing to share their favorite cat story, inspired by the popular Discovery television show "Cash Cab."
Jennifer Sutton, the Cat Cab Host, was promoting their Real Stories Project to celebrate the joys of kitties as pets. Kitty lovers got to ride one of four designated taxis for free, where they shared their cat relationship stories. Some of the stories received were very sweet and included someone who described how they got their first cat, to other people stating how their cat was always there for them. And then there were the people who said, "I never thought I'd be a cat person, but…!"
Five grand prizewinners will each $5,000 in cash, a one-year, one-cat supply of Purina Cat Chow and the opportunity to have their stories showcased in a special online video. Five runners up will receive $1,000 each and a one-year supply of cat food.
The Dogfather's Grooming Tip with Joey Villani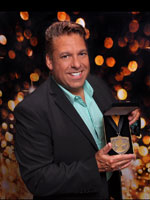 Vocational Schools
Joey is always mentioning that it is a good idea to have your pet groomed approximately every six weeks, which can be expensive. Most long-haired cats and dogs need some type of regular grooming, where they might need to be bathed, have their nails clipped and have their ears cleaned. Unfortunately a lot of people don't know how to do this at home and can't afford a regular grooming.
If you can't afford a groomer, there are alternatives. The best alternative can be found in your yellow pages or by going online to see if you have a vocational school near you. Most vocational schools that are connected with high schools offer careers as you go into high school, and a lot of them offer pet grooming.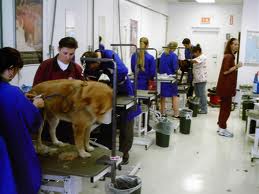 Pet grooming in these places are mostly free, while there are others that will charge a nominal fee. Even though these groomers are in the beginning of their careers and don't have a lot of experience, they love pets and are not burned out from doing it for twenty years. You are getting someone who is going to treat your pet right.
You can also see if you have an actual grooming salon school in your area. These schools also charge discounted prices for a professional type haircut. Don't worry about an inexperienced groomer messing up you dog, because they are constantly watched by a trained instructor who makes sure they are getting it right.
Even though you might not get the perfect cut at these places, they are affordable and your pet will still get a nail clipping and an ear cleaning.
By taking your dog to the same groomer over and over, you are getting an added benefit in the fact that they will become familiar with your dog and will notice any changes on them, such as lumps or bumps.
Animal Radio® News with Stacey Cohen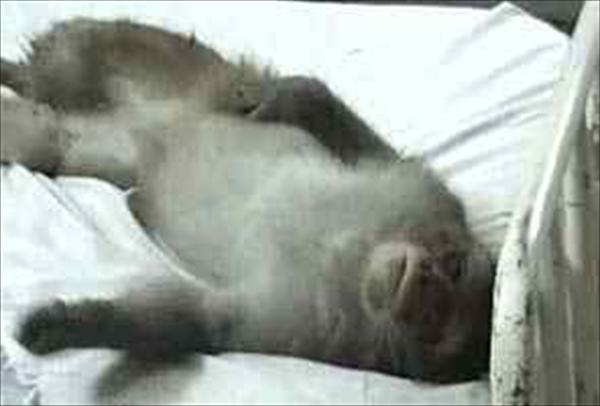 Monkeys and Dogs Invade Hospital
One hospital in India is attracting more than human patients. India's NDTV says some visitors at the Government Medical College in Jammu were alarmed to see a monkey lounging in one of the emergency ward beds. The monkey reportedly spent three hours napping, and is also said to have stolen some fruit a guest was bringing to a relative. Meanwhile, a pack of dogs had taken up residence in the facility's doorway. The Jammu and Kashmir Chief Minister admits to being "shocked by the images of the monkey" in the hospital and planned to check with an official about the matter. But the hospital's superintendent denies that monkeys and dogs are invading the facility. He tells India's IANS news service the photos and video are "fake," and accuses the media of "cooking up" the story.
Hypo-Allergenic Dog Is All "Hype"
Sorry, allergic dog lovers! A new study published in the Journal of Allergy and Clinical Immunology claims that "hypoallergenic" canines had more allergy-causing protein in their fur than did dogs without the label. According to Live Science, the report concluded that "the term 'hypoallergenic' is a misnomer that is not based on evidence." Dog breeds classified as 'hypoallergenic' -- Poodles, Spanish Water Dogs, Labradoodles -- were believed to produce less dander and saliva, and shed less fur. However, researchers at the Henry Ford Hospital in Detroit, Michigan found no scientific basis to support this claim.
Shark Trails Kayaker
A kayaker is safe after a close encounter with a great white shark in the water off Massachusetts' Nauset Beach. A sharp-eyed paddle-boarder spotted the shark and yelled to the kayaker, who didn't know the shark was trailing him. The New Hampshire man managed to paddle back to shore unscathed. Other beachgoers also took the cue and quickly left the water. No one was hurt, and the beach was opened to swimming again a couple of hours later.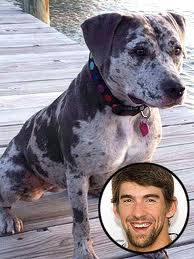 Olympic Swimmer Phelps Teaches His Dog To Swim
In 2008, Phelps swam away with eight gold medals in the Summer Olympics (the most gold medals ever won in a single Olympics). He also won the gold (at least in our eyes) for adopting a homeless Catahoula Leopard Dog mix from Animal Care & Control of New York in 2011. Phelps' love-at-first-sight moment came when he was appearing on the TODAY show and was recruited to walk out with one of the adoptable pets in a "From Bow to Wow!" segment. After the show, Michael adopted the adorable nine-month-old pup. He re-named her Stella, and the word from TODAY in London is that she's going to learn to swim soon. Phelps even tweeted a photo of Stella saying, "She looks ready to jump off the dock!"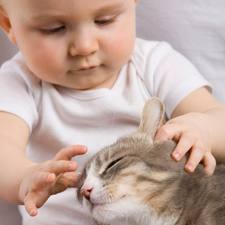 Infants Raised With Cats And Dogs Are Healthier
Whether you have owned a dog for several years and now the storks have decided to pay you a visit or you just recently had a baby and are contemplating adding a dog, you may be happy to learn that dogs bring much more to the table than a few giggles and joy. Indeed, a recent European study found that babies who lived with a dog were less likely to develop breathing problems and infections. What the Study Reveals: The study conducted in Europe, found that Finnish babies raised with canine companions were less likely to need antibiotics and also suffered fewer weeks of sickness, compared to babies that lived in a dog-free home. The study published in the journal Pediatrics was conducted on 397 infants whose parents recorded their health and their contacts with dogs and cats in diaries. The study found that infants who were raised with a dog in the home were overall more protected against respiratory conditions during their first year of life. Indeed, the infants that were raised in a dog friendly home were subjected to fewer weeks spent with a cough, ear infection and runny nose. In addition, they required fewer antibiotics compared to infants raised in a dog free home.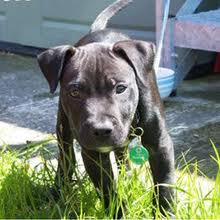 Public Outcry Over Dog's Euthanasia
Despite a global outcry from animal rights activists, a dog was put to sleep in Belfast, Ireland, because city officials said it looked like a pit bull. The 7-year-old pug-nosed dog, Lennox, was at the center of two-year legal battle between his owners and the Belfast City Council. The city's dog wardens seized Lennox in 2010, claiming he was a dangerous "pit bull-type dog," according to the Associated Press. Pit bulls are illegal in the United Kingdom. Lennox's owners argued he was not only not dangerous--he was not even a pit bull. In court, Lennox's owner, Caroline Barnes, said that the dog had never bitten anyone, but she would muzzle him around strangers. The case sparked outrage among animal rights groups, inspired a "Save Lennox" campaign and an online petition that collected more than 200,000 signatures. Some--including celebrity dog trainer Victoria Stillwell--offered to adopt the dog in the United States, where pit bulls are legal. But a senior appeals court in Northern Ireland upheld a lower court ruling that called for Lennox to be put down.
Bladder Infections Caused By Eating Chicken
A growing number of medical researchers say more than 8 million women are at risk of difficult-to-treat bladder infections because superbugs, resistant to antibiotics and growing in chickens, are being transmitted to humans in the form of E. coli. "We're finding the same or related E. coli in human infections and in retail meat sources, specifically chicken," said Amee Manges, epidemiologist at McGill University in Montreal. If the medical researchers are right, this is compelling new evidence of a direct link between the pervasive, difficult-to-cure human disease and the antibiotic-fed chicken people buy at the grocery store. "What this new research shows is, we may in fact know where it's coming from. It may be coming from antibiotics used in agriculture," said Maryn McKenna, reporter for Food & Environment Reporting Network.

NEWS UPDATE Brought To You By ScoopFree.com. Free Shipping on trays plus up to 20$ off your first subscription.
Listen to the entire Podcast of this show (#661)