August 5th 2006
Today: Cleaning Up After Your Furry Family Members.
Guest Hosts:
Victoria Jackson, Saturday Night Live


Victoria started out supporting herself as a cigarette girl and a typist at the American Cancer Society while performing stand up comedy. Her big break came when Johnny Carson put her act (which consisted of her doing a handstand while reciting poetry) on national TV. Following her 22 appearances with Johnny, she starred in many movies and TV shows, most notably Saturday Night Live. Victoria currently lives in Florida with her husband and two daughters, as well as her three dogs, Buddy, Daisy and Peanut.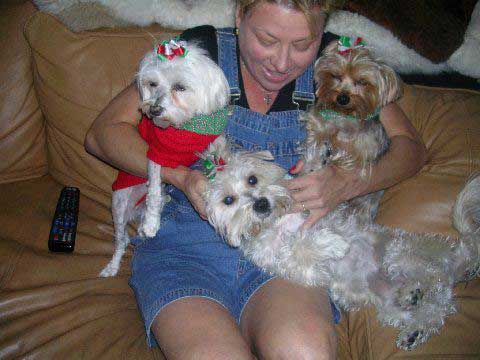 Victoria states that every time she wanted to get pregnant, she got a puppy instead. She currently has three dogs and has been trying to convince them, although so far she has been unsuccessful, that she is the Alpha Dog.
Victoria still tours the country doing stand up. Catch her next at The Grove in Anaheim, California on August 26th.
http://www.victoriajackson.com
Watch out for Poisonous Plants When Gardening!
Rebecca Kolls, Rebecca's Garden, HGTV

Now that summer's here, green thumbs of all ages are whipping their gardens into shape and dogs are spending more and more time outdoors. According to the Nat'l Gardening Association, two out of three American households will partake in some form of the outdoor activity, be it planting flowers, pulling weeds, raking or mowing the lawn. With all of these activities come risks that you may not realize, including injuries from lawn and garden tools and reactions to poisonous plants. Be careful: According to a recent Cornell University study, global warming has created a climate where weedy vines like poison ivy flourish! However, with a little bit of smarts and the right gardening essentials, the garden can be a great place for you and your dog!
Master Gardener Rebecca Kolls hosts the nationally syndicated Home & Garden Television Network (HGTV) series "Rebecca's Garden" and has served as the gardening and lifestyle contributor for ABC's "Good Morning America" since 1999. Her show has spawned several spin-off entities including the new gardening and lifestyle magazine "Seasons" and the book "Rebecca's Garden: Four Seasons to Grow On."
http://www.RebeccasGarden.com
End Pet Odors
Lou Osburn, Nok-Out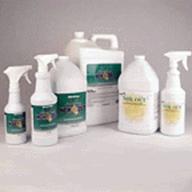 Our dogs, cats and other pets may be our best friendbut they can and often do leave awful smells in the house! From being 'skunked' to incontinence in our older animals, or to a variety of not-so-sweet stinks in between, animals can and often do change how things smell in our homes.
Nok-Out resolves these problems be eliminating the odor at the source. And not only does it work, but it is non-toxic and safe for your pet! Listen to find out more about this great product and how you can get Nok-Out for yourself.
http://www.NokOut.com
Can You Teach Your Dog To Read?
Bonita M. Bergin, Ed.d, Assistance Dog Institute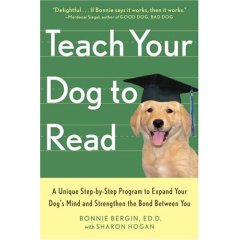 First of all, why in the world would you want to teach your dog to read? Well, think about it. Many dogs have been trained for the visually impaired, where being able to read simple signs for "exit" "walk," etc., would be a great advantage to the person.
And as for those who aren't disabled, Bergen explains in her book, Teach Your Dog to Read, that the skills involved can keep the dog away from your turkey dinner and off your favorite chair, while helping owners form an intense emotional bond with their dogs. What have you got to lose!
http://www.AssistanceDog.org
Inventions That Have Changed Pets' Lives
Dr. Jim Humphries, Veterinary News Network


Caring for our four-footed friends has never been easier. A lot of hard work and dogged determination have lead to innovations that improved the lives of all pets. You won't find these in most history books, but without them, things probably wouldn't be the same for your furry friends. Let's look at some of these: 1. The dog biscuit. The Milkbone biscuit was accidentally created in a London butcher shop in the late 19th Century. Legend has it that the shop's owner was experiencing with a meat-based biscuit for his human customers, when he came up with a batch that tasted just awful. So, he gave some to his dog, and that dog had a different opinion, he loved the biscuits! The pooch liked them so much, that the butcher began selling them to his pet owning customers. 2. Extruded dog food. Half a century after the London butcher's invention, most dogs were still living mainly on table scraps, until the Purina Company launched the first dried or extruded dog food in 1957. Hear these and other great inventions that have affected our lives as well as the lives of our pets!
http://www.VetNewsNet.com
"Big Fix Rig"
Susana Della Maddalena, PetSmart Charities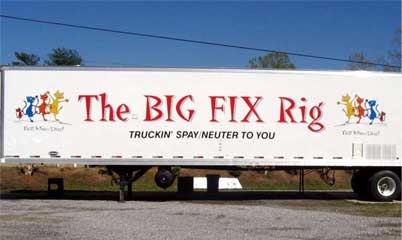 The "Big Fix Rig" Rolls Into Louisiana to Help Ease Pet Overpopulation Problem in Hurricane-Stricken Areas. This is a monumental achievement for PetSmart Charities, ASPCA, The Humane Society of the United States, International Fund for Animal Welfare, and United Animal Nations to work together, pool grant monies, and target their efforts in a region that desperately needs their help right now. This will help to increase the number of affordable and accessible spay/neuter programs in the hurricane-affected areas of Louisiana and Mississippi. Local organizations Spay/Louisiana, Mississippi Spay Neuter (SPAN) and Humane Society of South Mississippi are coordinating the initiatives with the help of other local animal agencies throughout the region. The rig will go to Mississippi after its Louisiana tour.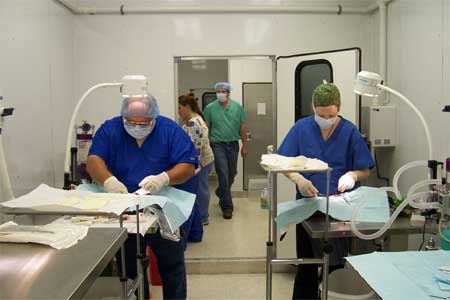 In addition to the Big Fix Rig, the initiative provides funding for high-volume spay/neuter clinics in New Orleans and Gulfport, Miss. and for voucher programs in both states. The latter two programs will serve both cats and dogs. All told, the initiative has the capacity to fund up to 20,000 spay/neuter surgeries in the first year.
http://www.PetSmartCharities.org
http://www.ImagineHumane.org
Snake Eats Electric Blanket
Britt Savage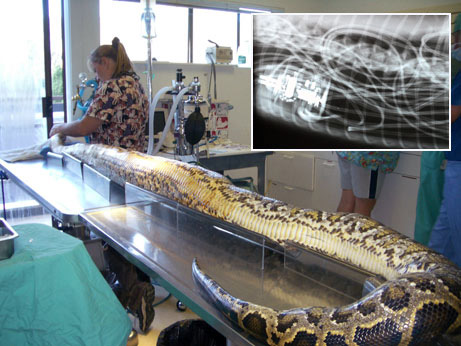 An electric blanket used to keep a python snake warm ­ was eaten by the snake! It took about two hours for a surgeon to remove the queen-sized electric blanket, which extended about eight feet through the python's digestive track. The snake itself is 12 feet long.
It was a first for the veterinary surgeon, who had never operated on a snake before, but Houdini is doing fine.
Houdini has been with his guardian for about 16 years and was taken regularly to local school for show-and-tell. It looks like Houdini won't be doing any more blanket tricks and will soon be back at school.

What King Taught Me
Mike Fry, Animal Ark Animal Shelter and Host of Animal Wise Radio
Mike Fry shares the story of how a little Speckled KingSnake changed his life.
http://www.AnimalArkShelter.org

Murex - The Color Purple
Rae Ann Kumelos, Voice of the AnimalDiscover how a tiny sea-snail brought the world to its harbor, clothed royalty and kept Helen of Troy company for ten long years.
http://www.VoiceOfTheAnimal.org
Doggy Diapers
Darlene Arden

One of the best ways to clean up after your pet is to avoid a mess before it happens! And if you have problems with a puppy or elderly dog that can't "hold it," doggy diapers are a good solution. Doggie diapers come in a variety of sizes and are available for both cats and dogs.
http://www.DarleneArden.com

Listen to the 1/2 Hour ABRIDGED VERSION Podcast of this show (#349).
Purchase a CD Copy of this Show

View Animal Radio Network® Broadcast Schedule in a new window.


Listen to Animal Radio® - Go to the launch page


Return to Animal Radio Network® Home Page


Read August Newsletter
Copyright 2006 All Rights Reserved Animal Radio Network LLC