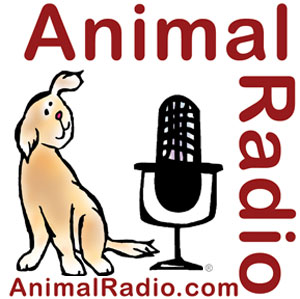 Animal Radio® Show #557 August 7, 2010
.
SENIOR PET SPECIAL
brought to you by SENIOR PET PRODUCTS.COM
.

For the Life of Your Pet!
Tom Bagamane – Senior Pet Products.com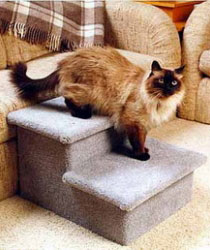 When Tom Bagamane created SeniorPetProducts.com in 2004, his goal was founded on two fundamental ideas - to deliver relative products for owners who were in desperate need of products that were challenging their animals as they grew older and a place to learn how to take better care of their aging pets.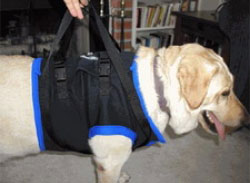 As a result, Tom created a team of geriatric care vets, physical therapists and the best practitioners in the country to provide great content and articles that relate directly to issues of older pets. This includes everything from nutrition to bone and joint health and bereavement, when you have to prepare for that very rough day when your elder pet leaves you.
At SeniorPetProducts.com you will find:
Pet Experts Corner – a gathering of pet care professionals dedicated to helping all animals enjoy better lives sharing their knowledge
Articles - regarding senior specific, and general pet health and wellness topics that help insure a healthy transition to senior-hood
Resources - helpful resources we've found and used with our own pets in mind. An ever-growing aggregation of resources for senior pet owners looking for more information
SeniorPetProducts.com is committed to being the expert, online resource for the growing number of pet owners with older cats and dogs. They help senior pets live healthier lives as they age, by providing news, information and products for health, wellness, comfort and mobility.
Currently they have a Special Offer for Animal Radio® listeners. Visit SeniorPetProducts.com and put in the special code "radiospp" to receive 25% off your entire order!
How Aging Affects Our Pets
Dr. Gregg Takashima, President American Animal Hospital Association (AAHA)

Dogs age differently based upon breeds and size. Generally, the bigger the dog, the sooner they hit "senior-hood." For example, a 7-year-old Great Dane is theoretically older than a 7-year-old Chihuahua.
The first thing you may notice in your aging animal, is that you might not notice anything! That is why you should start at around middle age and get a medical examination for your pet to use as a baseline for future reference. This will also help you to pick up anything that might be wrong, early. Things that are picked up earlier are easy to address. Middle age for a human is 40-50 years of age. A dog reaches middle age at between 7-8 years of age, but it can be as early as 5 years of age in a big dog breed.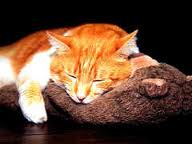 Thanks to advances in veterinary medicine, pets are living longer than ever before. However with this increased life span comes an increase in the types of ailments that can afflict senior pets. As pets reach the golden years, there are a variety of conditions and diseases that they can face, including weight and mobility changes; osteoarthritis; kidney, heart, and liver disease; tumors and cancers; hormone disorders such as diabetes and thyroid imbalance; and many others.
Just as the health care needs of humans change as we age, the same applies to pets. It's critical for pet owners to work closely with their veterinarian to devise a health plan that is best for their senior pet.

Dodge Journey Pet Destinations
What Is Your Favorite Place To Take Your Pet?
People who have pets love to travel with them. At Dodge, they have made it easier with their pet friendly vehicle, the Dodge Journey, which contains concealed storage bins, Chill Zone glove box cooler and second-row dual in-floor storage bins with removable and washable liners (very handy for muddy paws!) Call us with your favorite place to take your furry-friend: 1-866-405-8405
This week's Dodge Journey Pet Destination: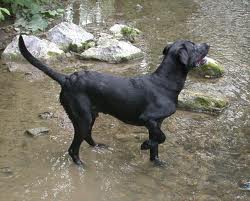 Richard of Bend, Oregon likes to take his Labrador Retriever to Tumalo State Park in the heart of sunny central Oregon. Tumalo State Park rests along Oregon's spectacular Deschutes River, which is a great place for your water-loving dog to romp.
Past Dodge Journey Pet Destinations: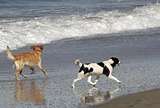 Glenn of San Diego recommends Ocean Beach Dog Beach in San Diego, California. Ocean Beach Dog Beach is open to canines any time. This small beach has plenty of sand for the dogs to run on, and waves for them to run through. On weekends there can be up to 100 dogs there.

Bo from Los Angeles, California tells us her 2 black labs like to go hiking and to the beach. But one of her favorite places to take them is Runyon Canyon Park in Los Angeles, California. It is a 130-acre park in the Santa Monica Mountains, two blocks from Hollywood Boulevard. She states that this is a great place where your dogs can frolic with other dogs and have a good time! And who knows, you might even catch a glimpse of a celebrity and their pet while you're there!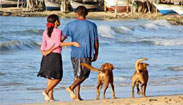 Danielle from Shell Beach, California tells us her favorite place to take her dogs is Avila Beach, California. She states it is a very secluded beach with a nice protected area to let your dogs run free. Everyone brings their dogs to this beach and it is a very pet-friendly place.
Attracting and Feeding Your Favorite Birds
Sally Roth – The Backyard Bird Lover's Ultimate How-To-Guide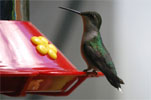 Just outside the Animal radio studios there are several hummingbird feeders that are frequently visited by many hummingbirds. Unfortunately, it also attracts other birds that drink their nectar. Fascinating though, is that only the Americas have hummingbirds, with California having the largest variety.
Many people like to bird watch and one of the best places to view them can be in your own backyard. But how do you attract them? Sally Roth explains the best feeders and birdhouses you can make and buy to attract certain birds. She states that wood is the best for a birdhouse, because it is the best insulator for both heat and cold and your birds will stay safe and comfortable. Also look at the size of the hole. Purchase one with a small hole for wrens and chickadees; medium for nuthatches and downy woodpeckers; and large for everything else. You don't need to put anything inside, as the birds will fill it up themselves.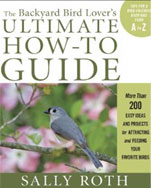 In her new book, The Backyard Bird Lover's Guide, Sally has outlined just what type of foods and feeders and plants and projects that will guarantee a bird-friendly backyard.
The book targets all skill levels, offering new birders plenty of basics while intriguing longtime bird watchers with new ideas. Here readers will learn:
• which birdhouses are a smart buy and which ones to leave on the shelf
• how to choose a birdseed mix to attract colorful songbirds—rather than pesky crows
• why easy homemade suet blocks are irresistible to hungry birds in every season
• how to offer shelter to species dealing with disappearing natural habitats
Along with the ins and outs of feeding, behavior, nesting, and gardening advice, each of the 200-plus entries is sprinkled with super-simple step-by-step projects, bird treat recipes, and planting ideas, along with plenty of fascinating bird lore and Roth's own observations on bird behavior.
The Dogfather's Grooming Tip with Joey Villani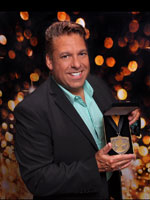 Doing The Right Thing – But Using The Wrong Products
While some pet owners do a good job, they are not actually doing the right thing. If you have a longhaired dog, like a Maltese or a Shi Tzu, and are using brushing aids on them daily but they still have knots, you might be using the wrong products. You may be using products with a lot of silicone, oils and/or lanolin. While your dog might look great, it is just a quick, temporary fix. A salon might use these products, because the dog probably won't be back for another 6-8 weeks.
If you go to your local store and buy these brushing aids, don't use them daily. It is like spraying oil on clothes, which will stain. Using these products daily will do the same thing to your dog's coat. This will also start building up on your dog's coat. Your dog then becomes a "dust rag" when it runs through your house, collecting all of the dust (maybe this is a good thing – saves on dusting time!).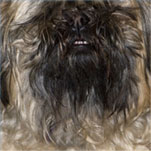 When your dog has a buildup of these products on their hair, the coat keeps moving, so the hair keeps moving and it sticks to each other. So every time it sticks, it twists. Over time, these twists result in knots.
This buildup needs to be removed and a regular dog shampoo won't do the job. If you're going to do this at home, take a gallon of water and a cup of white vinegar. After using your favorite shampoo and rinsing off your dog, pour the mixture of water and vinegar over your dog and don't rinse it off. This is also good for your dog's coat.
Don't use these brushing aid more once a week to avoid the buildup and to avoid drying out your dog's coat.

DOGFATHER'S GROOMING TIP Brought To You By SeniorPetProducts.com. Use the code "radiospp" to receive 25% off!
.
Animal Radio® News with Bobbie Hill

Bill Prohibits Sale of Crush Videos
The House of Representatives passed a bill that would prohibit the sale or distribution of obscene videos showing animal cruelty. The so-called "crush videos" would be outlawed under the legislation drafted by California Congressman Elton Gallegly and passed by a margin of 416 to 3. The bill is now headed to the Senate where it is expected to pass. Gallegly said several law enforcement agencies "consider animal cruelty to be one of the early warning signs of potential violence by youths. This bill is one step towards ending this cycle of violence."
Synopsis Of Recent Pet Food Recalls
Merrick Pet Care has recalled 86 cases of Beef Filet Squares for Dogs treats, the 10 ounce bags with a best by date of March 24, 2012; Feline's Pride has recalled the 2.5 pound sizes of its Natural Chicken Formula kitten and cat food made June 10 and 21st. The New York based company's owner contacted the FDA to question their findings of salmonella contamination saying the government agency did not properly refrigerate the samples tested. Shelby Gomas said "I requested an FDA hearing and to this day I have not received any response."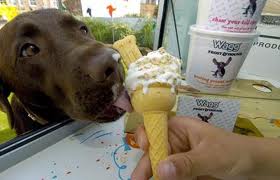 Ice Cream for Dogs
It seems the summer treat of choice the world over is ice cream and now our four legged friends can get in on the frosty fun. The world's first ever doggie ice cream van stopped by London's Regent Park last weekend offering vanilla ice cream sprinkled with dog biscuits, and a chicken flavored sorbet. A team of pet nutritionists worked through a complicated scientific process to determine the safest and tastiest ice cream flavors for dogs.
First State To Ban De-Barking
The great state of Massachusetts has become the first to ban debarking surgery in dogs. The new law punishes anyone who surgically removes the vocal cords of dogs or cats with fines and up to five years in jail. The law, which was signed by the governor in April, is now in effect and is aimed at ending what animal rights advocates call cruel and unnecessary surgery.
Job – For Dogs!
Jobs are hard to find but this recent ad was posted for young adults who are active, alert, outgoing and confident with a good sense of smell and tolerance of people. If you're a dog, the Dept. of Homeland Security wants you! They currently employ 2,000 animals and need another 3,000 over the next five years. Homeland Security Secretary Janet Napolitano, who sent out ads to a number of small-scale dog breeders, said "dogs' success at finding narcotics, large quantities of cash and weaponry" is one of the reasons they are increasing the number of canines on staff.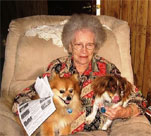 Dogs Receive Meals on Wheels
We all know the good work done by the Meals on Wheels program across the country. Now thousands of clients in Northeast Florida will not only get hot meals for themselves but also for their four pawed companions. Thanks to grants and donations the Meals on Wheels in Clay, Duval, Nassau and St. Johns counties will be able to feed about 100 dogs and cats.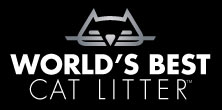 NEWS UPDATE Brought To You By World's Best Cat Litter™
Listen to the entire Podcast of this show (#557)

indicates XM Satellite Radio and Podcast versions only.