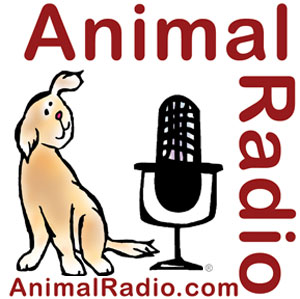 Animal Radio® Show #558 August 14, 2010
.
Is It Possible To Become Too Attached To A Pet?
Allen Anderson, Angels Animal Network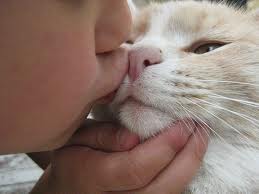 Pet owners express love for their pets in different ways and to different degrees. Americans spend well over $47 billion on their pets, showing how important animals are to their homes and lives. Did you know that people spend more on pets than on movies, video games, and recorded music combined? They spend billions on pet drugs and medication for depression, anxiety, cancer, cosmetic procedures, veterinarians, and end-of-life care. After consumer electronics, the fastest growing retail industry is pet care.
Some Statistics from "How Americans Express That Love -- APPMA Survey":

--the pet industry has gone green with natural kitty litter, organic foods, and disposable poop bags
--chain hotels are becoming pet friendly with pet pillows, dog treats, and dog masseuses
--retail stores, like Home Depot and Target, sell pet products alongside human products
--mouthwash and electric toothbrushes are commonplace now
--pet foods are specialized for senior pets, kittens and puppies, and overweight pets
--high tech has come to pet owners - computerized ID tags, touch-activated toys
--spas and pampering for pets have come to Main Street
--monogrammed items honor pets as true family members.

So have we gone overboard? Allen Anderson, founder the Angel Animals Network, states that if you are not hurting yourself, anyone else or any animal, then it is not anyone's business that your animal means the world to you and it can actually be a good thing!
However, if your relationship with your wife or family is suffering, then you might have gone overboard. If you are a single person and refuse to do the social things in life like going out, basically just refusing to do things in a normal functioning way to have a full life and just want to spend more time at home with your pet, then you might have gone overboard.
So if you hear from EVERYBODY that you've gone overboard, you might want to at least consider finding other outlets for your love and devotion, including taking excellent care of yourself and the human relationships in your life. But the bottom line is that if you are not hurting anyone or anything, then it's really no one's business that a cat or dog or rabbit or iguana means the world to you!

Dodge Journey Pet Destinations
What Is Your Favorite Place To Take Your Pet?
People who have pets love to travel with them. At Dodge, they have made it easier with their pet friendly vehicle, the Dodge Journey, which contains concealed storage bins, Chill Zone glove box cooler and second-row dual in-floor storage bins with removable and washable liners (very handy for muddy paws!) Call us with your favorite place to take your furry-friend: 1-866-405-8405
This week's Dodge Journey Pet Destination: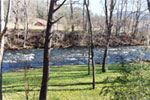 Steve from Tennessee recommends the town of Townsend, Tennessee, one of three gateways to the Great Smoky Mountains National Park, which has dubbed itself "The Peaceful Side of the Smokies." You can find many roadside parks along the Little River to take your pets. Steve states that his dogs first learned how to swim in the Little River.
Past Dodge Journey Pet Destinations: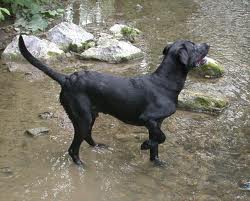 Richard of Bend, Oregon likes to take his Labrador Retriever to Tumalo State Park in the heart of sunny central Oregon. Tumalo State Park rests along Oregon's spectacular Deschutes River, which is a great place for your water-loving dog to romp.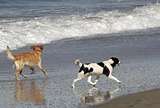 Glenn of San Diego recommends Ocean Beach Dog Beach in San Diego, California. Ocean Beach Dog Beach is open to canines any time. This small beach has plenty of sand for the dogs to run on, and waves for them to run through. On weekends there can be up to 100 dogs there.

Bo from Los Angeles, California tells us her 2 black labs like to go hiking and to the beach. But one of her favorite places to take them is Runyon Canyon Park in Los Angeles, California. It is a 130-acre park in the Santa Monica Mountains, two blocks from Hollywood Boulevard. She states that this is a great place where your dogs can frolic with other dogs and have a good time! And who knows, you might even catch a glimpse of a celebrity and their pet while you're there!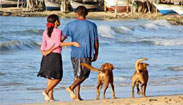 Danielle from Shell Beach, California tells us her favorite place to take her dogs is Avila Beach, California. She states it is a very secluded beach with a nice protected area to let your dogs run free. Everyone brings their dogs to this beach and it is a very pet-friendly place.
Pot Bellied Pigs – A Fad Gone Bad!
Victoria Bragg
Back in the mid 1980's when the Viet Nam pigs were brought over to Canada and then down into the United States, people thought they would stay small because they were being bred young and sold young. But the truth of the matter was that they didn't stop growing until they were way over three years old. At the end of their lives, these pigs were way over 200 pounds, not that small cuddly pig that people thought they were getting.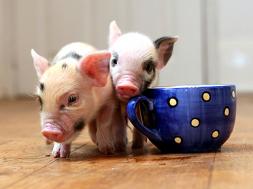 Victoria Bragg has been involved in potbellied pig rescue for 20 years. She receives approximately 100 calls per year regarding unwanted or stray potbellied pigs needing a home. Victoria states that there is so much misinformation out there about these guys, that as a result they are a fad gone bad. She now spends hundreds of personal hours placing unwanted ones found in pounds, loose or just people giving them up. Victoria would like to get the truth out there so people who are thinking of getting a pig, will know what is involved in taking care of a pig.
The latest fad in pigs is the teacup or micro pig. A problem with these pigs is their health. Their life span is shortened to an average of 5 to 6 years compared to a normal pig that will live to be 15 to 20 years old. Their bones quit growing, but their inner organs continue to grow and become crowded on the inside until something has to give. The pig dies a painful death most of the time. The more inbred, the more the health problems.
In essence, it is the "inbreeding" which produces small pigs. The more inbred, the longer the snouts and legs become. They actually develop problems within the snout, which causes a lot of breathing problems. Some of these problems are not seen until the pig begins to age. But by then, the breeder has sold it and it is no longer their problem, but the problem of the new owner.
Pigs are also herd animals. They do make great pets for the right people, but the right people are few and far between. They require a lot of interaction and need to be part of a herd. If you can't have two pigs, your family will become their herd, which comes with all of the problems of a herd. They set a pecking order and if you don't have a dominant personality, they will rule you!
So the bottom line is… if size is important to you, don't get a pig! If you do, please do your research and learn about them and their care first. Don't wait and then break the heart of a pig that has grown attached to you and loves you. No one will criticize you for not getting a pig, but if you do get one and dump it or abuse it, they will!
Victoria is also a phone psychic and a portion of her income goes directly to pig rescue. She also offers free readings to people that donate or help any animals be rescued.
The Dogfather's Grooming Tip with Joey Villani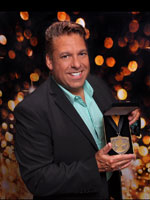 How To Stop Bleeding Nails in a Pinch
You know how it is, you go to clip your pet's nails and you accidentally clip it them to short. The nail then begins to bleed, but you don't have any styptic powder.

What you have done is clipped the "quick or vein " to short. The quick is like a vein and will bleed when cut too close. Unfortunately, the blood doesn't coagulate very fast in the quick.
You have two options.
First, you can make a paste out of flour and water. Put it on your finger and apply to the bleeding nail. The disadvantage is that you will have to hold it a while to let it dry.
Or, if you have a bar of soap, take the dog's nail and run it over the bar of soap quickly. This will seal the area and stop the bleeding almost immediately.
The animal is not going to bleed to death, but you still want to stop the bleeding as quickly as possible.

DOGFATHER'S GROOMING TIP Brought To You By SeniorPetProducts.com. Use the code "radiospp" to receive 25% off!
.
Animal Radio® News with Bobbie Hill
Alpha Status Among Dogs Being Questioned
The long held belief that dogs adhere to a hierarchy giving the lead dog alpha status is being debunked. In a recent Time magazine article, founder of the International Wolf Center L. David Mech says that old theory is based on flawed research. The "alpha male" myth is from a 1940's study by animal behaviorist Rudolph Schenkel who studied captive wolves and labeled the leaders as the alpha pair. Mech points out that wolves in the wild live as a nuclear family in which the birth order establishes status and offspring follow parents. By showing that the "alpha dog" philosophy is wrong the American Veterinary Medical Association is now questioning training tactics that rely on aggressive-submissive techniques.
Rat Control Goes Green
The Chinese have found a "green" way to control the country's "plague of rats." The rodent population exploded due to unusually dry conditions giving rats the opportunity to multiply. In one of the country's western provinces officials began using silver foxes, bought from a fur breeder, to control the rats. The 20 foxes purchased in 2004 have grown to 284 and average 20 rats a day. In the areas where the foxes are used, the rat population has dropped 70%. Also being used by the Chinese to combat rats are eagles, wolves, chickens and ducks.
Eanie Meenie, Miny Mo – Where is the Kitten?
Police and firefighters in Vienna, Austria worked overtime recently to rescue a crying kitten from not one but several car engines. Residents were awakened by the kitten's cries but she kept eluding her rescuers by going from one car engine to another. Finally after jacking up a police car – firefighters followed the sounds of her meows and found her inside the cars' floor panel. Half an hour and one bit finger later, the kitten was freed and taken to a local animal shelter. Firefighter Franz Zehetmeier was finally able to grab the kitten but suffered a bit finger in the process.
Imitation Is The Sincerest Form of Flattery
Findings published in Proceedings of the Royal Society B appears to prove our dogs imitate us. Results of a study conducted by Friederike Range at the University of Vienna's Dept. of Cognitive Biology show dogs indeed copy our body movements and behaviors. Researchers tested this phenomenon in ten adult dogs who were shown how to open a sliding door by their owners. The humans opened the door using hands as well as getting down on the ground and using their heads. All of the dogs were able to copy their owners
Ban Outlawing Pit Bulls & Rottweilers Repealed
Back in June, the Rockville Centre Village Board of Trustees in Nassau County, Long Island quietly passed an ordinance banning the ownership of Pit Bulls and Rottweilers. Last month hundreds of outraged locals, along with their dogs, inundated a board meeting with complaints of the breed specific law. Surprisingly, enough the board voted last week to repeal the ordinance especially after it was pointed out that it violated state law.
Sneaky Food Thieves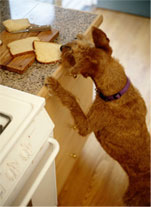 Next time your turkey/avocado/bacon sandwich mysteriously vanishes - check the dog! The latest issue of Applied Animal Behaviour Science supports what dog owners have known all along – dogs are sneaky food thieves! The behavior may indeed be a genetic component of their wolf ancestry especially since the evidence shows dogs have theory of mind. In an experiment at Maryland's Hood College, dogs were given the choice of sneaking food from a silent container near a human or a noisy one with no one around. According to researchers, "the dogs preferentially attempted to retrieve food silently."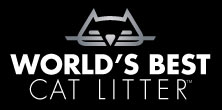 NEWS UPDATE Brought To You By World's Best Cat Litter™
Listen to the entire Podcast of this show (#558)

indicates XM Satellite Radio and Podcast versions only.