August 18, 2007


A My Space for Dogs!
Robert Yau, MyDogSpace.com


Dogs of all breeds are barking with excitement and wagging their tails in glee, because now they have a My Space too! No longer do they have to use their puppy dog eyes to get their owners off the computer ­ now they can join in on the fun!

MyDogSpace.com is a new, interactive, online community for all dogs and dog lovers. "There are many social communities for people," says Top Dog Robert Yau, "but we wanted to cater specifically to the lively dog community. We've made a virtual online doggy space where people can discuss dog issues, bark to their neighbors and find doggy pals."
MyDogSpace.com has a plethora of fun features for its community, such as photo galleries, doggy blogs and leaving comments, or appropriately named barks, on other profiles. "The barks are quite popular," says Robert. "Barks are comments that you post on other's pages, such as 'Jake is so handsome!' and 'What a cute puppy Sasha is!'"

But don't you cat lovers worry. With the instant success of MyDogSpace.com, Robert has decided to share the idea with other furry creatures. "We've just launched MyCatSpace.com a place for cats and cat lovers to connect," states Robert.
http://www.mydogspace.com
Fish Out of Water
Britt Savage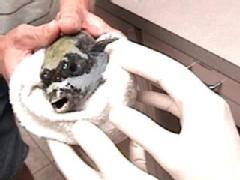 Zoro, the fish, is the mascot of one of Scottsdale, Arizona's most established eateries, Pischke's Paradise.
However, about once a year Zoro has to visit a dentist. Zoro is a blowfish and if his teeth get to large, he will starve to dearth.
A local dentist, Dr. Brian Dolberg,s has agreed to be Zoro's dentist. At first, Dr. Dolberg was a little nervous trimming Zoro's teeth. But now, after doing it for five years, everyone knows the drill.
It takes about one hour, with Zoro being repeatedly placed back and forth into a bucket for oxygen.
Dolberg doesn't charge for the tooth trimming service. He said it's unlikely his insurance company would accept the claim.
NEWS UPDATE: The Birds Are Listening!


Staff members at the Black Pine Animal Park have warned people to be careful about their language around Peaches, an 8-year-old Moluccan Cockatoo, who has a habit of repeating language that she hears, and not only the good kind!
It seems that Peaches was once in a home where she obviously picked up some words that shouldn't be repeated.
Peaches was unfortunately around some constructions workers at the park recently, where you can guess, she overheard some cussing when a construction worker was hit by feces thrown by a chimp. She also started laughing and carrying on, which I am sure didn't please the guy!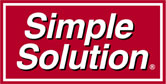 NEWS UPDATE Brought To You By Simple Solution Natural Line Of Products
Do You Know Your State Bird?
Mike O'Connor, Why Don't Woodpeckers Get Headaches?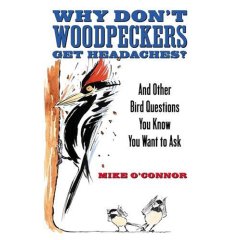 Did you know that Rhode Island's state bird is the Chicken? That the most common state bird is the Cardinal? Or, strangely enough, that the state bird of Utah is the California Sea Gull?
Listen in as Mike not only discusses state birds, but spills the beans (or "rice") on whether throwing rice at weddings is really harmful to birds.
For more than 20 years, Mike O'Connor has been answering these and other common, quirky and perplexing bird questions as owner of the Bird Watcher's General Store on Cape Cod and author of the much beloved newspaper column, Ask the Bird Folks.
http://www.BirdWatchersGeneralStore.com
Wigs for Dogs
Ruth Regina, Wiggles


The day of emulating celebrity hairdos is now no longer reserved for fans or even humans!

Wiggles is the brainchild of Ruth Regina, a master wig maker whose notoriety in her field spans a half a century. The love of her art and the love of animals made an odd and unique coupling twenty years ago when a friend asked her to make a wig for her beagle. One order turned into many, one interview turned into a series of high profile engagements and Wiggle Dog Wigs was born.
Wiggles takes the same level of quality found in her hair products for Ruth Regina's two legged customers, for those on all fours. A true professional at custom wigs, Ruth designs and manufactures the wigs specifically for canines keeping their comfort the primary concern.
Originally a sideline to Ruth Regina's primary business, the volume of interest people have shown has extended the activity of Wiggles and the time she devotes to her canine friends.

To all of our fellow dog lover's we dedicate Wiggles to you. We hope you all enjoy their wears with a little humor and a lot of heart!
http://www.WigglesDogWigs.com
Alpacas: Yogis of the Animal World


Rae Ann Kumelos, Voice of the Animal
Discover what the alpaca has in common with a Jedi Maser, how the oldest alpaca in the United States tells stories about elephants to her alpaca friends, and why the Incan civilization helped guarantee the loan of alpacas to all of humankind.
http://www.VoiceOfTheAnimal.org
Autographed Dog Collars
Kyle Orent, Kyle's Collars


We check in once again with Kyle Orent, a 9-year-old from Northport, New York who raised more than $20,000 for Canine Companions for Independence through sales at his lemonade stand. Kyle is currently working on his next endeavor to raise an additional $10,000 for the non-profit organization, which trains dogs to help people with disabilities, through celebrity autographed collars that are auctioned off.
With the generous donation of 100 collars from Bamboo, Kyle has his collars and is in the process of contacting celebrities for their autograph. The collars will then be auctioned off to benefit the Canine Companions for Independence. When asked why he chose this charity, Kyle says he is a big animal lover and likes how these animals have been trained to assist their humans and wants to help.
Listen in to find out what celebrities have returned signed collars. Kyle has been busy!
http://www.CanineCompanions.org
Top Ten Endangered Animals List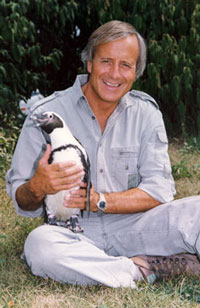 Jack Hanna, World's Most Famous Wildlife Conservationist
Jack Hanna, popular host of the hit television series, Jack Hanna's Animal Adventures, is one of America's most beloved naturalists and adventurers. Each week, Hanna takes millions of family viewers on exciting journeys to learn about animals and the places they live. Hear him talk about some of the animals that are currently endangered, and find out how you can help save these animals.
http://www.JackHanna.com
Aggressive Cat
Annie Bruce, Good Cats Wear Black


Almost everyone has encountered a cat that wanted to be petted, but when you did, he attacked. There are some signs you can look for before the attack such as his tails moves faster, his ears go back, etc. And, don't ever play with a cat with your bare hand and allow him to bite it. If your cat does bite you, yell "ouch" and walk away, and if he attacks your leg and won't let go, throw a towel over him.
But whatever you do, don't fight with the cat ­ you will lose!
Some Signs Your Cat May Attack:
You've seen him hitting the weights harder than usual lately
He puts out his cigarette
He sharpens his claws
He cuts the phone chord
He closes the curtains
He puts an automatic return on your e-mail saying "You are currently away"
He puts on his Black Collar (equivalent of a BLACK BELT)
Finally, he puts on the "Eye of the Tiger" CD
http://www.GoodCatsWearBlack.com
Talk With Your Animals
Joy Turner
Molly lets her guardian know that while she is sick, she is not in pain, even though she has some grumpy days. Molly states she is feeling just a little bit of discomfort. But the love her guardian is providing makes her feel wonderful! Remember, dogs don't judge pain the way we do.
http://www.TalkWithYourAnimals.com
http://www.JoyTurner.com

Feathers ­ Winged Grace
Rae Ann Kumelos, Voice of the Animal
They are used for writing, to equip arrows for flight, and to adorn messengers of grace; discover how feathers bring the gifts of beauty, hope, and truth.
http://www.VoiceOfTheAnimal.org

Woman Marries Dolphin


A 41-year-old woman, Sharon Tendler, recently married a dolphin. They originally met 15 years ago and she claimed it was love at first sight. Dressed in a white dress, a veil and pink flowers in her hair, Tendler got down on one knee on the dock and gave the dolphin a kiss. And a piece of herring.
While she acknowledged the "wedding" had no legal bearing, she did say it reflected her deep feelings toward the bottlenosed, 35-year-old object of her affection. She is still keeping open the option of "marrying human" at some stage, but for now she is strictly a "one-dolphin woman".
Woman Tells Daughters to Steal Dog
Britt Savage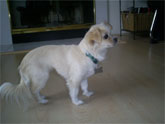 A woman was arrested on charges of grand theft and contributing to a minor when she told her two daughters, aged 7 and 9, to steal a dog.
Witnesses described how they saw two young girls jump out of a SUV to grab the dog, while the woman in the vehicle yelled at them to hurry.
A librarian at the school where the girls attended noticed that after a flyer had been placed about the missing dog, one of the girls seemed to react a little strangely.
The mother, Nora Vasquez, latter admitted that she did ask her girls to steal the 1-year-old Chihuahua-Pekinese mix named Guppi, but only because she thought the dog would be attacked by another dog.
Listen to the entire Podcast of this show (#403).



View Animal Radio Network™ Broadcast Schedule in a new window.


Listen to Animal Radio® - Go to the launch page


Return to Animal Radio Network™ Home Page


Read August Newsletter
Copyright 2007 All Rights Reserved Animal Radio Network LLC