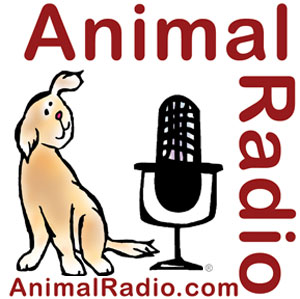 Animal Radio® Show #612 August 27, 2011
Make Six Figures Pet Sitting
Bonnie Best, The Real Poop Scoop On Pet Sitting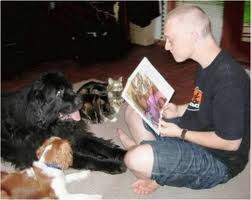 Bonnie Best was originally a veterinary technician while her husband was in the Air Force. Upon his retirement, they had planned to open a boarding facility.
But one day Bonnie met a pet sitter at the veterinary hospital where she worked and after speaking with her, realized that you could make a living by pet sitting. Bonnie thought this was a perfect job for her, because it would allow her to be home with her young daughter after school, allowing her to work her schedule around her daughter.
Bonnie says that the biggest mistake people make when getting into pet sitting is that they feel it is a fun little job. She suggests that you do your research and find out what pet sitting really entails and the responsibility that goes along with it.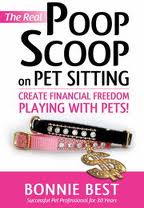 The second mistake is the hours that people think they will be working. New pet sitters think that they are going to work Monday through Friday, 9-5. This couldn't be farther from the truth. The biggest working times for pet sitters are holidays and weekends.

The best thing about pet sitting is that you can decide what types of services you will offer. You also have to cater to your customers. This may include sleepovers, giving medications, turning the TV or radio on a certain station.
The average pet sitter today makes around $48,000 per year (not bad!!). What you charge per visit is relative to the area in which you live. Bonnie typically charges $18 a visit, while others may charge $13 up to $25 per visit depending upon where they live. If you are a stay at home parent or a college student, you can bring in a little extra money or make pet sitting a fulltime career.
If you love pets, this might be the perfect career for you! Get started by picking up Bonnie's book, The Real Poop On Pet Sitting.
http://www.therealpoopscoop.com
Best Pet Smile Contest
Derrik Kassebaum, TropiClean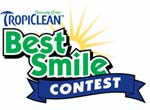 The TropiClean fresh breath made easy! excitement continues as June's winners from the TropiClean Best Smile contest are announced.
During the six-month promotion that began in January, entrants submitted photos of their smiling dogs and cats along with a brief statement explaining why their photogenic Fido or Felix had the "best" smile. Now with the final month's winners announced, TropiClean fur-fans are asked to visit www.tropicleanbestsmile.com and vote again, this time for the Grand prize winner!
The lucky Grand Prize pet and owner will receive a $1,500 contribution to their favorite animal shelter in his or her name plus a $500 VISA gift card, a Sony high-definition camcorder and more. Plus, five lucky runner-ups will be awarded with TropiClean gifts and a Sony high-definition camcorder of their own.
Visit The TropiClean Best Smile contest webpage by the end of August to vote for the grinning contestants!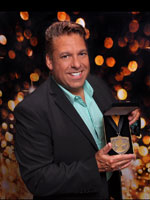 DOGFATHER'S GROOMING TIP with Joey Villani Brought To You By SeniorPetProducts.com. Use the code "SAVE25"

to receive 25%
Animal Radio® News with Stacey Cohen
Want Your Heart To Be As Strong As A Bear's? Try Bear Poop!
Research has found a new possible treatment for an abnormal heart rate in an unlikely place: Bear poop. A chemical in bear bile, a fluid that aids in digestion, may regulate the heart's rhythm in people who have had a heart attack, according to a recent study by Imperial College London



Practice Safety When Driving With Your Pet
While cell phones are often cited as a big distraction to drivers, they aren't the only thing that can steal away the attention of someone behind the wheel. A recent survey from Triple-A and the pet travel products manufacturer Kurgo shows how dangerous it can be to be on the road with your dog. More than 55% of the respondents say they've had their dog with them in the car at least once a month for the past year. Most say they've taken their mind off the road to pet their furry friend and many say they reach into the back seat to interact with their dog as they head down the road. They take a hand off the wheel to hold their dog when braking, some let their dogs to sit in their lap as they drive, others admit they've taken hands -- and eyes -- off the road to snap photos of their dog. Needless to say, when driving with your pets you just need to use common sense and KEEP both hands and eyes on the wheel and the road.

Nestlé Purina Recall
Nestlé Purina (NPPC) is voluntarily recalling a limited number of 3.5- and 7-pound bags of its Purina ONE Vibrant Maturity 7+ Dry Cat Food from a single production run and shipped to customers in 12 states in December 2010. This is being done because some bags of the product have been found to be contaminated with Salmonella.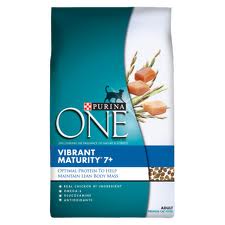 Purina ONE Vibrant Maturity 7+ 3.5 lb.
MAY 2012 03341084 17800 01885
Purina ONE Vibrant Maturity 7+ 3.5 lb.
MAY 2012 03351084 17800 01885
Purina ONE Vibrant Maturity 7+ 7 lb.
MAY 2012 03341084 17800 01887
Purina ONE Vibrant Maturity 7+ 7 lb.
MAY 2012 03351084 17800 01887
*"Best By" Date and Production Code are found on the back or bottom of the bag.


They're Doing It The Old Fashioned Way In LA
A scrubby patch of land in the middle of downtown LA is not that much to look at. But in the span of a few days, the weeds on the patch along South Hill Street have gone from a few feet tall to mere inches, thanks to a herd of goats that gobble up to 15 pounds of grass a day and have become something of a sightseeing attraction in the downtown area. Using goats to clear roadsides and public lands of brush and weeds is hardly new, but usually they tend to work far from a downtown. In Southern California, where wildfires are a constant threat, municipal governments have increasingly moved to hiring goats rather than relying on weed whackers to clear dry land, saying it saves money and is better for the environment. Environmental Land Management charges an average of $1,250 an acre for its goat service. By now, the fourth year that the goats have been used to clear the steep hillside known as Angel's Knoll, they have become a summer tradition.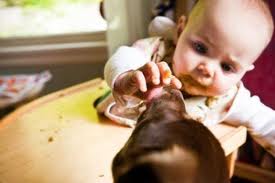 Babies Make Pets Fat
New research reveals that pet obesity grows in households with a new baby. Why do our furry friends pack on more pounds when a newborn arrives? 78% of new parents said their dog was free to gobble up food dropped from the baby's high chair and 65% admitted that they had less time for dog walks or didn't feel comfortable bringing the dog during baby stroller walks.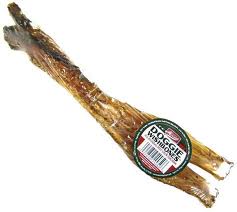 Doggie Wishbone Pet Treat Recall
Merrick Pet Care, Inc. of Amarillo, Texas is recalling a single lot of its Doggie Wishbone pet treat (ITEM # 29050, UPC # 2280829050, Lot 11031 Best By 30 Jan 2013) because they have the potential to be contaminated with Salmonella.
Do You Stress Out Easily? You May Be A Cat Person!
If you get stressed out easily, you may be a cat person. Researchers from the University of Texas at Austin discovered that cat people were, as a group, 12% more neurotic than dog people.

Don't Love Your Pet To Death!
Everybody loves their pets but sometimes you can love them to death and not in a good way. Here are some things that can be harmful to your pets that you probably didn't realize. Thanks to pedigree pet foods for this list.

I don't know too many dogs that bring you their bowls when you bust out the grapes or raisins, but there are some who will eat the fruit of the vine. This is a problem because when eaten in large amounts, grapes and raisins can cause renal failure.

It's safe to say that you should never season your dog or cat's food with soup mix. Like with grapes and raisins, a small amount of either of these things won't cause harm. But if they get into the French onion soup, there's enough onions and garlic to cause anemia and destroy their red blood cells.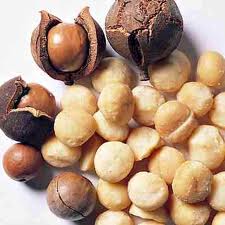 When it comes to Hawaiian delicacies, your dog may love a bit of the pig roast, but stay away from the Macadamia nuts. Surprisingly, Macadamia nuts cause dogs to become paralyzed in their hind legs. Fortunately, it goes away in 12-24 hours and there are no long-term problems. But it is very scary for your furry friend!

Many of us dearly love our dogs and cats, but not the smell that can come with them. As such, we turn to various air freshening products. Be careful if you use those liquid-simmering potpourris. The oil has a compound that actually causes chemical burns if your cat or dog gets it on its skin or mouth.

Xylitol the artificial sweetener found in some gum. It can cause insulin secretion and thus dropping your dog's blood sugar, which can cause seizures.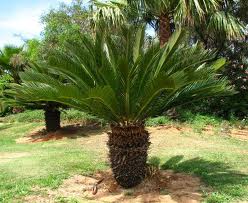 Sago palms are a beautiful addition to any landscape, but behind the feeling of tropical relaxation await a grave risk to your dog. If ingested, typically by a dog chewing on the root, your dog can suffer liver failure and death.

Chocolate and chocolate products can essentially be seen as the amphetamines of the dog world. They can cause your dog to vomit, get diarrhea and become hyperactive beyond its typical doggie hyperactivity. Remember, just like with your kids "just say no."

Many people know that antifreeze is toxic to pets (and humans). But when keeping your dogs and cats away from harsh chemicals, also keep an eye out for some floor cleaners, which can contain nasty substances such as perchloroethylene and formaldehyde. Please remember that your darling doggie lives on the floor and very often eats from it.
One of the leading causes of poisoning in pets is human medication. Make sure they are out of reach.

Easter, Stargazer and other types of lilies are beautiful, but unfortunately they are also extremely deadly to your cat, as well as to your dog. Just one leaf ingested can cause poisoning.

NEWS UPDATE Brought To You By PetzLife.com. Use the code "RADIO" to receive 20% off!


Listen to the entire Podcast of this show (#612)

indicates XM Satellite Radio and Podcast versions only.