September 3, 2005
"In Defense of Animals: The Second Wave" with Peter Singer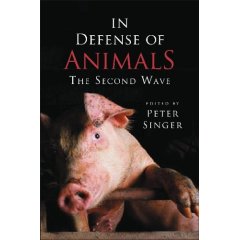 In Defense of Animals: The Second Wave brings together the best current ethical thinking about animals. Edited by Peter Singer, who made "speciesism" an international issue in 1975 when he published Animal Liberation, this new book presents the state of the animal movement that his classic work helped to inspire. Long hailed as a brilliant and controversial philosopher, Singer has assembled incisive new articles by philosophers and by activists. In Defense of Animals is sure to inform and inspire all who want to understand, or contribute to, the unfolding moral revolution in the way we treat animals. Peter is also the author of Animal Liberation, first published in 1975, and is widely credited with triggering the modern animal rights movement. His Practical Ethics is one of the most widely used texts in applied ethics, and Rethinking Life and Death received the 1995 National Book Council's Banjo Award for non-fiction.
Your Pet's Dental Health
Dr. Jill Richardson, Hartz Mountain Corporation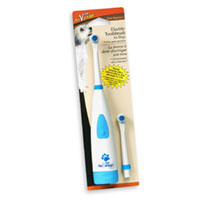 While you may pride yourself on taking care of your children's dental health, did you know that it's equally as important to take care of your dogs! Oral disease is the number one health problem diagnosed in dogs and periodontal disease affects approximately 80 percent of dogs over the age of three. Poor dental health in dogs can lead to painful oral infections, tooth loss, and potential spread of infection to other vital body organs. In addition, about one in three dog owners say their dog has bad breath. Find out how you can improve your dog's health by brushing his teeth.
Good Cats Wear Black with Annie Bruce
5 minutes you'll never get back
Do you know what color the first solid color cat was? Did you know that all cats nails are white? Listen as Annie tells us fun and educational information regarding the domestic cat.
Mid-Atlantic Reptile Show September 17th & 18th
Holli Frieldand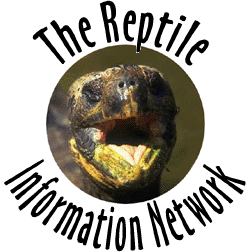 Families, environmentalists and reptile enthusiasts come together for a common purpose: to enjoy a weekend of scaly fun, education and conservation, on Saturday, September 17th and Sunday, September 18th, at the 4-H Hall at the Maryland State Fairgrounds in Timonium, Maryland. This year they welcome special guest, Mark O'Shea, author and star of Animal Planets "O'Shea's Big Adventure." At MARS Mr. O'Shea will launch his new book "Venomous Snakes of the World." Visit some of the closest living creatures to prehistoric times! See common and very rare reptiles and amphibians that are bred in captivity on display and for sale. There are supplies, books and artwork too.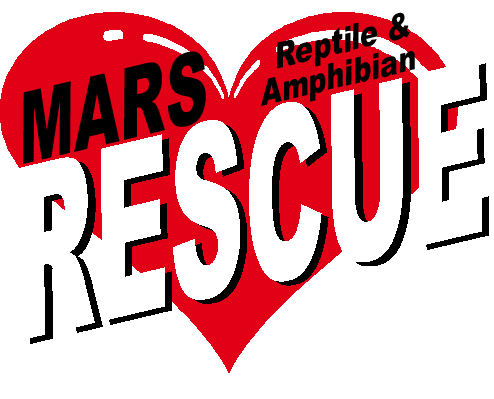 You'll find everything from tiny lizards to large snakes. Fat frogs, treasured tortoises, colorful chameleons, leaping lizards, slithering snakes, ticklish tarantulas - everything you'd hope for in a reptile show - and then some! Youngsters will love the many kid-friendly displays just for them. Don't miss this great event! Don't miss this great event! Here are all the details.
The Mid-Atlantic Reptile Show is a proud sponsor of Animal Radio Network.
"The Positive Alternatives" Campaign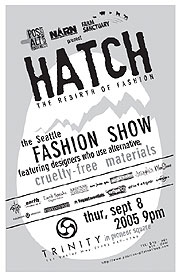 Jill Abraham
A community of dedicated and creative people in Seattle have begun a Positive Alternatives Campaign to bring new, hip, earth-friendly, animal-friendly clothing and accessories to mainstream Seattle. In their first effort to promote these brand new revolutionary products, Positive Alternatives is pairing up with local fashion industry professionals to introduce Hatch: The Rebirth of Fashion. Their staff will be recruiting local designers, models, hair stylists, and fashion experts who all support and embrace the concept of positive alternatives to participate in this incredible event Through this powerful campaign, they hope to encourage local boutiques and retail stores to include and promote a positive alternatives section in their shops. They also hope to create an appeal to buyers to switch to environmentally friendly, cruelty free alternatives. Mentioned in interview: http://www.PangeaVeg.com
Farm Sanctuary - Mail Order Birds
Kate Walker


Farm Sanctuary, the nation's leading farm animal shelter and advocacy organization recently rescued 130 chicks and turkey peeps from two separate incidences involving online and mail order shipments of live birds. In this country it is legal to ship live birds through the United States Postal Service. "The risk involved with mail order delivery birds is just unconscionable," said Farm Sanctuary Shelter Director, Susie Coston. "To think about newly-hatched baby birds being shipped to various parts of the United States, enclosed in packaging with no regard for temperature, food and adequate ventilation shows absolutely no respect or consideration for these birds as feeling beings." Adoptive homes are being sought for many of the chicks and turkey peeps through Farm Sanctuary's Farm Animal Adoption Network (FAAN). Hear how you can help bring this practice to an end.
MTV Harms Turtles - Save The Leatherback Campaign
Robert Ovetz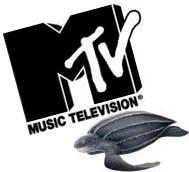 MTV's shooting of its reality TV show 'The Gauntlet' on Turtle Beach in Tobago (of Trinidad & Tobago) caused massive damage to a critical nesting beach for critically endangered leatherback sea turtles. The shoot continued with little concern for the nesting sea turtles despite requests by from a local conservation group to relocate. Heavy equipment, the presence of about 90 film crew and the removal of sand blocked numerous turtles from nesting and destroyed an estimated 8 nests containing approximately 400 eggs. Numerous other eggs are now buried beneath densely compacted sand without any hope for escape for the hatchlings. The leatherback is considered critically endangered in the Atlantic by the World Conservation Union which publishes the Red List of endangered species. Estimated to be 100 million years old, scientists now warn that it could go extinct in the Pacific in the next 5-30 years. The number of female nesting Pacific leatherbacks has declined by 95% since 1984.
Join the Save the Leatherback Campaign and stop these wonderful creatures from becoming extinct.
Fleas
Dr. Jim Humphries, Veterinary News Network


In order to get rid of fleas, you must kill their entire life cycle. The flea life cycle has four stages: egg, larva, pupa and adult. Only adult fleas live on your pet. The adult fleas lay eggs which fall from your pet into your home or yard. These eggs will then hatch into larva. The larva passes through the pupa stage on the way to becoming adults.
Dog Gets in Trouble for Dialing 911
Britt Savage


A US woman who ended up with three police cars outside her home claims she was teaching her dog to dial 911. Sylvia D'Antonio, 46, of Lake Parsippany, New Jersey, was charged with disorderly conduct for making three late night 911 calls. But she insists the calls were made by Slayer, her German shephard, reports the Asbury Park Press. A police dispatcher was alarmed because when the calls were picked up "the only communication was someone breathing". The calls were traced and three squad cars raced to D'Antonio's home where they found there was no emergency. D'Antonio claimed she told Slayer how to dial 911 in an emergency and the dog got the number right. "She knocks it off the hook and then she steps on it," she said.
Bats: Holy Cave Critters!
Rae Ann Kumelos


All those tales about vampires have given Bat a scary reputation, but Bat is actually a great friend to humankind. Bat is responsible for the discovery of Carlsbad Caverns National Park, can eat up to 1,000 insects (including mosquitoes) per hour, and brought us a Caped Crusader.
Darlene Arden returns next week...
Listen to this show
Download to your MP3 player
Listen to Animal Radio Live 365 24/7