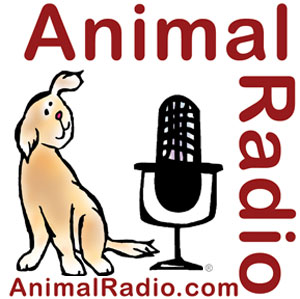 Animal Radio® Show #561 September 4, 2010
.
Holistic Dental Care
Bud Groth, PetzLife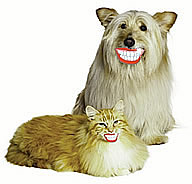 Our dogs and cats need to have their teeth cleaned regularly, just like us humans. However, our animals need to undergo anesthesia to have this done and unfortunately this is sometimes a risky procedure, especially with the older pet.
Bud Groth at PetzLife thought that there had to be a better way to clean our pet's teeth. At PetzLife, you will find an Oral Care line of products, which include sprays and gels that do just that.
The Oral Care Spray is specially formulated to end plaque and tartar buildup, and the all-natural ingredients kill harmful bacteria on contact. With your Pets mouth free from this bacteria breath becomes much fresher. It is not necessary to brush, but it will work faster if you follow directions and brush every 3rd to 4th day.
The Oral Care Gel comes in peppermint or wild salmon oil flavors and removes plaque and tartar from your pet's teeth--no toothbrush required! Made with all-natural, holistic ingredients, Oral Care Gel safely removes plaque and tartar, reverses oral disease, promotes healthy gums, brightens teeth and kills the bacteria that cause bad breath. The ingredients mix with your pet's saliva when applied on your pet's teeth and completely coats your pet's teeth and mouth. This process kills harmful bacteria and loosens plaque and tarter. Safe for cats and dogs of all breeds.
If you have a fussy or finicky pet, Bud has come up with some tricks to use their products.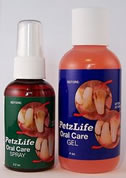 For Dogs:
One trick is to smear a little peanut butter on a saucer or plate and put the gel on the edge of one side of the peanut butter. Dogs love peanut butter, and they lick the mixture and it coats their entire mouth and gums. The peanut butter is digested, and our product is left in their mouth, which is very effective at bedtime. Keep all other food and water away and it will work its magic all night long! Pet owners have sprayed their dog's favorite chew toy or bone and this has worked for them. For small dogs, all you do is pat a dab of gel on your dog's lips and they lick into their mouth and the product coats entire mouth and gums.
For Cats:
Gel is better choice, because most cats are trained with a spray bottle and are afraid of it; so, just dab the gel on their lips and they lick it in. Especially the Salmon Oil Gel!
Use the gel on a favorite treat or mix in a dab of fish oil, liver paste or other favorite snacks that your cat likes. Or, try putting a dab on the top of their paw, and they should lick it right into their mouth.
Ingredients:
Grapefruit seed extract, Grape seed extract, Thyme oil, Neem oil, Rosemary oil, and Peppermint oil. These are all specially formulated with distilled water and grain alcohol to produce one of the most effective and safest dental products ever produced.
Remember, direct application is best with no dilution and occasional brushing. There are no side effects and are even safe enough to use on people!
Sell Your Pet's Used Clothing
Garnell Shumate, Kenny's Closet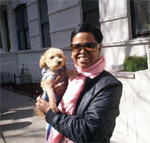 Kenny's Closet is an online consignment dog boutique that provides savvy pet shoppers with a reliable venue through which to sell their pet's gently used or hardly worn high-end clothing and accessories for cash.
When Garnell first got her dog Kenny, he was about the size of a bag of sugar. She bought him cashmere sweaters, down parkas and many other high-end items. But after a few months, he outgrew them. Garnell didn't know what to do with them as it is not like having baby clothes that your child has outgrown where you can pass them down to friends and family members who are expecting. However, it didn't take Garnell too long to come up with the idea for a consignment store for dogs as a result.
Kenny's Closet is uniquely suited to help extend the life of one pet's clothing and passing it on to another dog lover who'll love and appreciate its functions and style. This will also enable you to recoup some of that money you spent on your dog's clothing that he no longer wears and allow you to buy other items.
Kenny's Closet takes pride in offering their clients with personalized service and the opportunity to dress their dogs in clothing and accessories that are luxurious and of excellent quality, for a fraction of the retail price.

Dodge Journey Pet Destinations
What Is Your Favorite Place To Take Your Pet?
People who have pets love to travel with them. At Dodge, they have made it easier with their pet friendly vehicle, the Dodge Journey, which contains concealed storage bins, Chill Zone glove box cooler and second-row dual in-floor storage bins with removable and washable liners (very handy for muddy paws!) Call us with your favorite place to take your furry-friend: 1-866-405-8405
This week's Dodge Journey Pet Destination: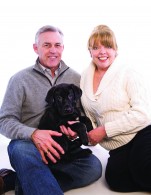 Susan Sims, Publisher of Fido Friendly Magazine, travels constantly around the country exploring Fido friendly places. So, we asked her what her favorite place was for her and her husband Gregg to take their dog, Junior. Susan loves Seattle, Washington, and tells us some great places. Susan picks Kimpton's Hotel Vintage Park in Downtown Seattle as her favorite hotel. During her stay, she enjoyed a view of the Space Needle from her room. Next, she picks Tulio Restaurant in the hotel. While your dogs can't dine in the restaurant, she was able to order some fabulous food from room service. And lastly, while she was in Seattle, she took her dog to Marymoor Dog Park in Redmond, which has 40 acres of off leash fun for your dog!
Past Dodge Journey Pet Destinations: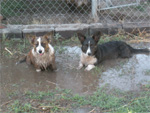 Mark, from Southeastern Wisconsin, recommends the Burlington Dog Park in Burlington, Wisconsin. He tells us it is a great place to take your dogs in the summer. They have some great open fields to let your dogs run free. It is also next to the Fox River, so if you have a dog that likes to flop around in swampy mud, it is a great place!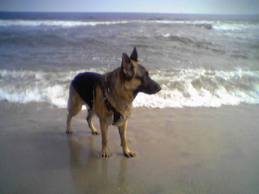 Vladae, Animal Radio's own Russian Dog Wizard, is one busy guy. He sees one client after another and is always hard at work turning unruly dogs around for their guardians. But after a hard day of training dogs, he and his wife like to take their dog Mika (who is of course very well behaved), to the Huntington Beach Dog Park in Huntington Beach, California. There, Mika can run free with the other dogs and just be herself!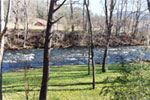 Steve from Tennessee recommends the town of Townsend, Tennessee, one of three gateways to the Great Smoky Mountains National Park, which has dubbed itself "The Peaceful Side of the Smokies." You can find many roadside parks along the Little River to take your pets. Steve states that his dogs first learned how to swim in the Little River.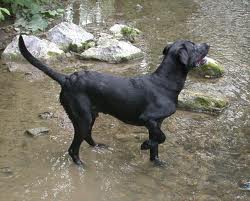 Richard of Bend, Oregon likes to take his Labrador Retriever to Tumalo State Park in the heart of sunny central Oregon. Tumalo State Park rests along Oregon's spectacular Deschutes River, which is a great place for your water-loving dog to romp.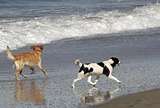 Glenn of San Diego recommends Ocean Beach Dog Beach in San Diego, California. Ocean Beach Dog Beach is open to canines any time. This small beach has plenty of sand for the dogs to run on, and waves for them to run through. On weekends there can be up to 100 dogs there.

Bo from Los Angeles, California tells us her 2 black labs like to go hiking and to the beach. But one of her favorite places to take them is Runyon Canyon Park in Los Angeles, California. It is a 130-acre park in the Santa Monica Mountains, two blocks from Hollywood Boulevard. She states that this is a great place where your dogs can frolic with other dogs and have a good time! And who knows, you might even catch a glimpse of a celebrity and their pet while you're there!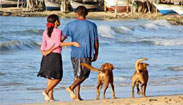 Danielle from Shell Beach, California tells us her favorite place to take her dogs is Avila Beach, California. She states it is a very secluded beach with a nice protected area to let your dogs run free. Everyone brings their dogs to this beach and it is a very pet-friendly place.
The Dogfather's Grooming Tip with Joey Villani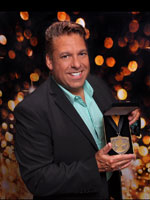 Grooming Cats
Cats need regular grooming as well as dogs do. However, most people wait too long to bring them to the groomer or they suffer the consequences of a lot of hair in their house.
You can do some things at home to groom your cat. First, cut their nails! You want to do this just in case you have a cat that gets a little aggressive with you. With a cat, there are five things you need to worry about: 2 front paws; 2 back paws; and their teeth! You need to make sure you have all of them under control. You might even want to enlist the services of a brave helper.
To cut their nails, get a good grip on their back of the neck, or scruff. Fortunately, cat nails are clear and you can easily see the quick. You only need to remove the tips. There is nothing you can do about their teeth when grooming – so just stay away from them!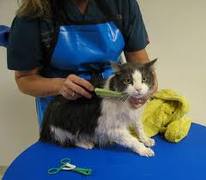 You need to groom all cats, even the shorthaired ones. If you don't, you will have hair all over your house and will end up wearing some! You need to start with two products. The first is a rubber curry brush. Just run this over your cat, which will pick up a lot of the hair and dander. Your cat should even enjoy this, as it will feel like a massage to them. Do this while the cat is on a towel, and then you can take it outside and shake off all of the hair. Next, get a cadiing comb. This brush has very tiny teeth. You will take it LIGHTLY over the cat's coat, which should remove the remaining loose hair. You just need to do this once a week, and you will see great results.
Longhaired cats obviously need more attention, as longhaired cats have a tendency to get mats. Mats sometimes need to be handled by a professional, because it's a dangerous situation as the cat's skin is so thin and delicate, that it tears very easily. Even the best groomer in the world needs to clip the hair close to the skin, because that (believe it or not) is the safest blade to use. Leaving more hair on a cat and using different blades, is actually more dangerous.
If you can catch a matt as it is just beginning, use the end of a comb (just one or two teeth) and go under the matt. You should be able to pick at it and work it out. You will then just comb out the rest of the cat.
You don't want to shave a cat unless it is absolutely necessary. Cats are a proud animal and humility will set in. While some people like the "lion cut" look on a cat, most cats do not! They will become humiliated and will try to hide.
However, if you do these two minor things, you will be very successful and have squeaky, shiny clean cats.

DOGFATHER'S GROOMING TIP Brought To You By SeniorPetProducts.com. Use the code "radiospp" to receive 25% off!
.
Animal Radio® News with Stacey Cohen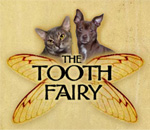 Guess What The Tooth Fairy Is Real
Yep, for animals anyway! Here's how it works: Shane Fox, better known as The Tooth Fairy, comes into your home and doesn't use anesthesia. Fox arrives in scrubs and armed with dental scalers, a disposable toothbrush, a bright light and a magic touch. After befriending your four-legger, she finds a calm spot, puts on soothing tunes and gets your pet comfy using one of your old, familiar towels. Then she goes to work removing plaque and tartar and polishing the now pearly whites. Sessions last twenty minutes to an hour. It's just what the dentist ordered. No need to worry about putting the money under the pillow. This tooth fairy takes money and reschedules an appointment at the same time. Check out her web site www.thetoothfairyllc.com.

We Do Everything In Our Society To Go Green
You can have pets that are eco friendly. Here are the 5 Greenest Pets. A "recycled" pet of sorts can be had through shelter adoption. Pet overpopulation can create serious issues for the environment, including increased waste production. Like cats? Keep them inside. Wildlife such as birds, squirrels and butterflies will thank you for saving their lives. Annual kill counts are in the hundreds of millions. This can cause profound damage to the ecosystem. Have a pet that can function in two realms, a friend and a worker. Get a chicken. It not only will give you companionship but it also lays eggs. For dog lovers, downsize, opting for a smaller breed. Ready for how much that little guy eats? Even a medium-size dog eats up to 360 pounds of food per year and has an environmental impact greater than that of an SUV driven 6,213 miles a year. Lastly, low maintenance pets like birds or snakes typically require minimal food and produce less waste.
It Might Just Be Easier To Sell Animal Cookies
Southern Sudan has unveiled ambitious plans to remake its capital cities in the shapes found on their state flags. An official says the government is talking with investors to raise the $10 billion to finance it. A city shaped like a giraffe? A rhino-shaped town? The $10 billion concept will take decades to carry out. Juba — the capital of Southern Sudan — is to be reshaped into a compact rhino with two pointy horns. The new area will be called "Rhino City."

Which Came First - The Pet Or The Animal?
It all depends on how or where you grew up - people with city backgrounds tend to see their pets as family members while those with rural backgrounds tend to see pets as animals. People in rural areas are more likely to have a wide range of different animals -- from farm to wild animals.
Sometimes You Gotta Be Slick To Survive
These turtles have been slick and very resilient. Retired Coast Guard Adm. Thad Allen, who is overseeing the oil crisis for the government, helped release 22 oiled sea turtles about a mile off the coast of Cedar Key, Florida, an area unaffected by the spilled crude. They were the first oiled turtles found in the Gulf and rehabilitated.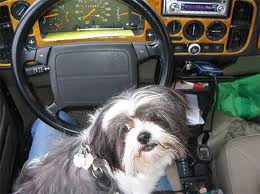 Texting, Talking On The Phone, Eating And Your Dog On Your Lap
Don't do these while driving. Pets left unrestrained inside moving vehicles pose a major distraction that could be deadly, a new AAA study released warns motorists. About two-thirds of dog owners surveyed by the AAA organization said they routinely drive while petting or playing with their dogs, sometimes even giving them food or water while maneuvering through traffic. Dogs inside wrecked vehicles often become territorial and protective of their owners. When police and emergency-responders try to rescue injured occupants, sometimes leaving authorities no other option than to shoot the animal in order to help the driver and passengers.
Rabies On The Rise In Colorado
State public health officials are warning Colorado residents about the rapid rise of rabies in skunks. The highly infectious disease is moving quickly from the Eastern Plains toward the Front Range. Nearly 100 animals, mainly bats and skunks, have tested positive for rabies statewide already this year. Health officials are reminding people to keep their pets' rabies shots up to date and to take precautions to keep children or pets from coming into contact with wildlife.

Does A Bear Do It In The Woods?
Not that.. Guard Pot plants? In British Columbia, police who uncovered two marijuana fields near the U.S.-Canada border had to tread carefully. There were 13 black bears wandering around the crops. Royal Canadian Mounted police said that when police arrived in the area two weeks ago, they discovered the bears and cautiously went about making the seizure. It's unclear if the bears were used to guard the pot fields or they just liked having them as pets. They said the bears were docile and obviously were used to humans. The property's two owners were arrested on charges of production and possession of a controlled substance.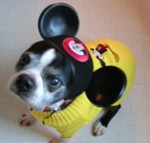 Disney Is Going To The Dogs!
It gets really Goofy! Now Goofy and Pluto actually have a place to play at Disneyland. Best Friends Pet Resort will offer not just boarding, but also a water park for dogs. These pets will live in the lap of luxury! With more than 50,000 square feet of space, half of it outdoors, it has room for 270 dogs, 30 cats and assorted other animals.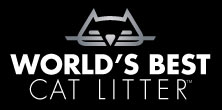 NEWS UPDATE Brought To You By World's Best Cat Litter™
Listen to the entire Podcast of this show (#561)

indicates XM Satellite Radio and Podcast versions only.