September 8, 2007

Jane Alexander


Jane Alexander is an Honorary Co-Chair for the 2008 Indianapolis Prize. The Indianapolis Prize is awarded to an individual who has accomplished a significant achievement or achievements in the conservation of an animal species or group of species, resulting in an advance in long-term survivability and sustainability.
This $100,000 prize and the accompanying Lilly Medal are awarded every other year by the Indianapolis Zoo at a ceremony in late September. The prize is given to an individual, and is unrestricted in any way. The next Indianapolis Prize will be presented on September 27, 2008 at a black-tie gala in Indianapolis.
You may remember Jane from Kramer vs. Kramer, and look for her upcoming movie, Fear of Love, about meditation on love and its various incarnations, set within a community of friends in Oregon, and is described as an exploration of the magical, mysterious and sometimes painful incarnations of love. To be released later this month.
The $12 Million Dollar Dog (Or $84 Million in Dog Year's Money)
Tralee Pearce, Globe and Mail


Twelve million dollars will buy a lot of Milk-Bone. That's the value of a pet trust fund set up by the late Leona Helmsley to provide for Trouble, her fluffy, white Maltese, according to court documents made public in New York on Tuesday.
Ms. Helmsley's brother Alvin Rosenthal, who received only $10-million, will take care of the pooch and administer the fund.
Anatomy of a will:
$12-million to Trouble, Ms. Helmsley's dog.
$10-million to Alvin Rosenthal, Ms. Helmsley's brother.
$5-million each to two grandchildren, David and Walter Panzirer, as long as they visit their father's grave at least once a year.
$3-million for Helmsley mausoleum upkeep.
$100,000 to her chauffeur, Nicholas Celea.
$0 to grandson Craig Panzirer and granddaughter Meegan Panzirer, "for reasons which are known to them," Ms. Helmsley wrote.
Everything else, including cash from the sale of residences and belongings, reportedly worth billions, is to go to the Leona M. and Harry B. Helmsley Charitable Trust.
NEWS ­ Secondhand Smoke


It has been known for quite sometime that secondhand smoke is bad for humans. Now, a recent study has shown that it is bad for our pets.
A recent study at Cummings School of Veterinary Medicine at Tufts University shows that cats living with smokers had an increased amount of mouth cancer. It seems that all of that licking from grooming absorbed the cancer-causing carcinogens that collects on their fur.
It has also been found that long-nosed breeds of dogs have a greater chance of getting nasal tumors living with smokers.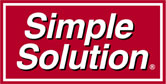 NEWS UPDATE Brought To You By Simple Solution Natural Line Of Products
Dog Burns Down Kitchen
Britt Savage


A pet dog caused $50,000 of damage when it turned on its owner's cooker and burnt down the kitchen. Skylar, a three-year-old 'goldendoodle', apparently started a kitchen fire when she tried to jump on the stove to get leftover pizza. It happened after her owner Fred Haines left his home in Naperville, Illinois, to go to work, reports the Chicago Sun-Times.
The designer pooch, a cross between a golden retriever and a poodle, is believed to have switched on a knob, which ignited the cardboard underneath the pizza. The flames spread to a nearby plastic cutting board, and then to the cabinets above the stove, Naperville fire officials said. Haines, 32, said he had been running five minutes late: "I didn't do my typical sweep through the kitchen to make sure Skylar couldn't get at anything," he admitted.
Firefighters broke down a door after neighbors raised the alarm and rescued the unconscious Skylar. Paramedics used oxygen to revive her. "Skylar's fur is white, but when I saw her that day, she was literally a black dog from the fire's soot and ash," Haines said.
Arthritis is the #1 Cause of Pain in Animals
Dr. Jim Humphries, Veterinary News Network


About 20%, or 1-in-5 dogs have some form of arthritis. This number almost doubles in dogs older than seven years of age. Often a pet owner overlooks this pain as simply normal aging. In fact, some veterinarians believe that over half of all dogs with painful arthritis are going untreated.
Moderate exercise is recommended to keep a pet's weight in normal range. If possible, swimming is a good form of exercise because it is non-weight bearing. Soft warm beds, ramps for getting in the car and elevated dog bowls all help pets with painful arthritis. Veterinarians also have new generation non-steroid medications that can help, as pets have serious side effects to aspirin and ibuprofen. Pain medications should only be prescribed by your veterinarian.
http://www.VetNewsNet.com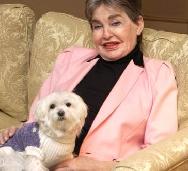 Talk With Your Animals
Joy Turner
Listen in as Joy speaks with Trouble, Leona Helmsley's $12 million dollar dog, to see how she feels about all of this commotion and how she feels about her "mommy," Leona.
http://www.TalkWithYourAnimals.com
http://www.JoyTurner.com
Kyle's Auction
Kyle Orent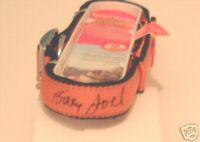 We check in with Kyle's Auction of celebrity-autographed dog collars. Kyle, who is 9-years-old, recently raised $20,000 selling lemonade and donated the money to Canine Companions for Independence.
Kyle is currently trying to raise another $10,000 for this charity that is near and dear to his heart. With the generous donation of collars from Bamboo, Kyle has contacted many celebrities for their help.

Some of the collars that are up for auction are signed by Donald Trump, Billy Joel, Leslie Nielsen and Payton Manning, to name a few. Hurry and bid for yours! Not only will you receive a great collar autographed by a celeb, but also the money goes to a great cause, Canine Companions for Independence. Everyone wins!
Start the bidding now!
Dogs That Know
Alex Tsakiris, Skeptiko


Many dog owners claim that their pets anticipate their return, typically by going to wait at a door, window, driveway, or even at a bus stop (Sheldrake, 1994). In the early 1990's, Dr. Rupert Sheldrake, a biologist, and former Fellow of Clare College, Cambridge University, completed a number of survey studies to find out how many pet owners had observed seemingly psychic abilities in their pets. Sheldrake's household surveys found that 46% of dog owners had noticed this ability in England and 45% in California.
How You Can Make $1,000
Lets Replicate the Experiment! The "Dogs that know when their owners are coming home" experiment is being funded in cooperation with University researchers. Besides fame and notoriety for special dogs, there is the offer of a $1,000 prize to any dog owner willing to successfully participate in the study.
To find out how you can participate, please visit OpenSourceScience.


Pet Trusts
Adam Karp, Animal Law Offices


Adam Karp not only discusses Trouble's inheritance, but "pet trusts" as well. Some things that are discussed are: How much should you leave for your pet? Who will take care of your pet when you are gone?
And, as can be expected, someone wants to sue Trouble for her money. It has been claimed that several years ago Trouble bit a housekeeper, Zamfira Sfara, causing nerve damage to her hand. It seems that Trouble now needs a lawyer!
http://www.Animal-Lawyer.com

Mosquitoes ­ Why?
Rae Ann Kumelos, Voice of the Animal
Possibly the most despised and dangerous creature on Earth, Mosquito features prominently in everything from the journals of Lewis and Clark to Native American mythology to the trials and tribulations of the Dalai Lama.
http://www.VoiceOfTheAnimal.org



To License Or Not to License? Why Comply?
Tracyann Mains, PETS 911


PETS 911 encourages pet owners to comply with pet licensing laws in their area. If your pet ever gets lost, you will be happy to have paid the money for the license.
Did you know that only 30% of dogs and 2-5% of cats entering shelters each year are reclaimed by their owners*?
A lost pet has a higher probability of being returned to you if it is licensed. First of all, a private citizen finding the pet has a starting point to locate you. If the pet is taken to the shelter or picked up by animal care and control, a licensed pet is in the system and can be returned easier and faster.
For pet owners who do comply, some shelters offer:
free rides home from the shelter
a "first stop" visit to your home before your pet is ever taken to the shelter
door hangers and/or phone notification that your pet is at the shelter
free day(s) for time spent at the shelter (no cost or reduced cost to reclaim your pet)
longer stays at the shelter while every effort is made to locate you or your alternate contact
And there's one other huge reason Pet owners who comply with licensing save lives.
License fees support the return of thousands and thousands of lost pets each year and the adoptions of many more. License fees may also be used to help reduce pet overpopulation through spay and neuter programs and through community education.
When you do license your pet, please remember to:
Update your information with your city or county if you move or your primary contact information changes.
Put the license on your pet's collar. Seems like a no brainer, but one PETS 911 staff person used to file her dogs' licenses when they came until she learned the benefits of having that tag on her dogs.
So, for the cost of 2 to 4 mocha lattes, you can have piece of mind and help pets in crisis.
Please visit Pets911.com for our lost and found service, to find an adoptable pet, or for pet-related information.
Source: Humane Society of the United States Pet Overpopulation Estimates.
U.S. Progress vs. Shelter Killing
Merritt Clifton, Animal People


In 1970 there were 23.4 million cats and dogs killed at shelters. In 2006 that number dropped to 3.7 million.
The rate of shelter killing per 1,000 Americans, now at 12.5, is the lowest since data collected by John Marbanks in 1947-50 suggested a rate of about 13.5 ­ at a time when animal control in much of the United States was still handled by private contractors, who often simply killed strays or sold them to laboratories instead of taking them to shelters.
While the majority of cities have greatly reduced the number of euthanized animals, unfortunately in Knoxville, Tennessee those numbers have actually increased.
Listen in on Merritt's discussion of this encouraging news.
http://www.AnimalPeopleNews.org

Listen to the entire Podcast of this show (#406).



View Animal Radio Network™ Broadcast Schedule in a new window.


Listen to Animal Radio® - Go to the launch page


Return to Animal Radio Network™ Home Page


Read September Newsletter
Copyright 2007 All Rights Reserved Animal Radio Network LLC