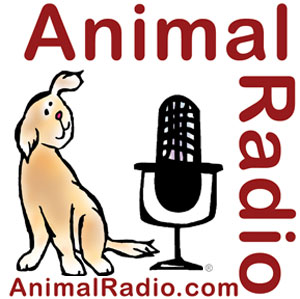 Animal Radio® Show #562 September 11, 2010
The Self-Cleaning Litter Box that Really Works
Paula Goby, Litter-Robot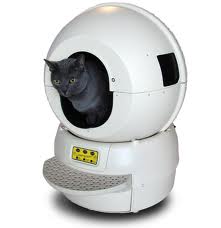 At first glance, the Litter-Robot, which cleans the litter automatically, looks a little strange, sort of like Darth Vader. But to more accurately describe it, you might say that is a globe that sits on top of a base.
When the cat enters the globe, a sensor is activated so it won't start cleaning while your kitty is inside. When the cat exits, seven minutes later the Litter-Robot automatically rotates, sifting waste clumps from the litter and deposits them into a waste drawer lined with a plastic bag or biodegradable drawer liners, leaving behind a clean bed of litter for your cat.

Once the bag is full (about a week of single cat use or more often if you have multiple cats), open the waste drawer, pull out the bag, tie it up and throw it away. Scooping poop is now a thing of the past, pet odors are now contained and your cat has a clean bed of litter every time they make a trip to the box.
The Litter-Robot works with any clumping or biodegradable litters, and the waste drawer works with inexpensive standard 8 and 13-gallon biodegradable garbage bags or recycled large grocery store bags.

The Litter-Robot is designed to save cat owners money and eliminate the need for expensive waste receptacles, chemical cartridges, water hook ups or expensive bags that are used with other automated litter boxes. Some pet owners have reported up to a 50% savings in cat litter usage as compared with traditional litter boxes.
Portable "Catios"
Lisa Illman, Kritter Kommunity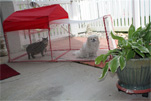 Lisa Illman, President of Kritter Kommunity, originally came up with the idea of a Portable Catio when she first moved into her condo. She had a great outdoor space where she could sit and relax. However, it wasn't very enjoyable with her two cats staring at her from inside. She didn't want to put up anything permanent, because when she moved, she wasn't sure that the next tenants would want a screened in area for pets, and she wanted to be able to take it with her.
"Catios" are enclosed spaces that cat owners are building for their cats on their terrace, balcony, or decks, that require no building. The Kritter Kondo's Portable Catio is a one-piece portable structure that is easy to set up and take down on your balcony. It is aesthetically pleasing, collapsible and portable. They are originally designed for cats but can be used for puppies too. They are two feet wide, two feet tall and six feet long.
The Kritter Kondo Catio looks like a children's toy and is made out of white netting that is used in commercial fishing, with a red steel frame. It is collapsible with no building or stakes that need to be put in the ground, basically – no tools required!
If you can't make a big commitment to your home because you are planning on relocating or regulations prevent you from building on your balcony, the Kritter Kondo becomes an excellent alternative. It also comes with its own carrying case, making it very portable.
http://www.KritterKommunity.com

Dodge Journey Pet Destinations
What Is Your Favorite Place To Take Your Pet?
People who have pets love to travel with them. At Dodge, they have made it easier with their pet friendly vehicle, the Dodge Journey, which contains concealed storage bins, Chill Zone glove box cooler and second-row dual in-floor storage bins with removable and washable liners (very handy for muddy paws!) Call us with your favorite place to take your furry-friend: 1-866-405-8405
This week's Dodge Journey Pet Destination: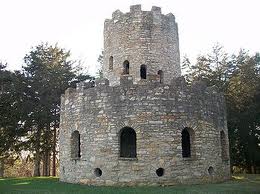 John of Clinton, Iowa loves taking his dogs to Eagle Point Park, which has a big dog park and is situated in the northern section of Clinton. There, you will find a place to walk your dog on the levee along the river. Eagle Point Park overlooks the Mississippi River and General Zebulon Pike Lock and Dam (No. 11). It is a 164 acre park. Visitors are provided with spectacular views of the river and parts of Illinois, and Iowa. In the fall, you might even get lucky and glimpse hundreds of eagles fishing in the river.
Past Dodge Journey Pet Destinations: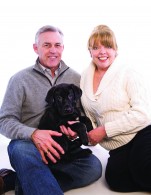 Susan Sims, Publisher of Fido Friendly Magazine, travels constantly around the country exploring Fido friendly places. So, we asked her what her favorite place was for her and her husband Gregg to take their dog, Junior. Susan loves Seattle, Washington, and tells us some great places. Susan picks Kimpton's Hotel Vintage Park in Downtown Seattle as her favorite hotel. During her stay, she enjoyed a view of the Space Needle from her room. Next, she picks Tulio Restaurant in the hotel. While your dogs can't dine in the restaurant, she was able to order some fabulous food from room service. And lastly, while she was in Seattle, she took her dog to Marymoor Dog Park in Redmond, which has 40 acres of off leash fun for your dog!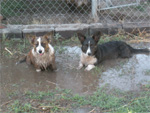 Mark, from Southeastern Wisconsin, recommends the Burlington Dog Park in Burlington, Wisconsin. He tells us it is a great place to take your dogs in the summer. They have some great open fields to let your dogs run free. It is also next to the Fox River, so if you have a dog that likes to flop around in swampy mud, it is a great place!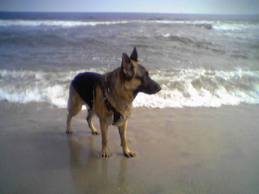 Vladae, Animal Radio's own Russian Dog Wizard, is one busy guy. He sees one client after another and is always hard at work turning unruly dogs around for their guardians. But after a hard day of training dogs, he and his wife like to take their dog Mika (who is of course very well behaved), to the Huntington Beach Dog Park in Huntington Beach, California. There, Mika can run free with the other dogs and just be herself!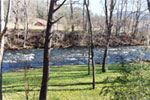 Steve from Tennessee recommends the town of Townsend, Tennessee, one of three gateways to the Great Smoky Mountains National Park, which has dubbed itself "The Peaceful Side of the Smokies." You can find many roadside parks along the Little River to take your pets. Steve states that his dogs first learned how to swim in the Little River.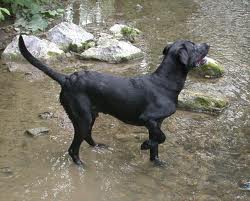 Richard of Bend, Oregon likes to take his Labrador Retriever to Tumalo State Park in the heart of sunny central Oregon. Tumalo State Park rests along Oregon's spectacular Deschutes River, which is a great place for your water-loving dog to romp.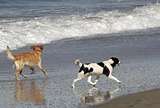 Glenn of San Diego recommends Ocean Beach Dog Beach in San Diego, California. Ocean Beach Dog Beach is open to canines any time. This small beach has plenty of sand for the dogs to run on, and waves for them to run through. On weekends there can be up to 100 dogs there.

Bo from Los Angeles, California tells us her 2 black labs like to go hiking and to the beach. But one of her favorite places to take them is Runyon Canyon Park in Los Angeles, California. It is a 130-acre park in the Santa Monica Mountains, two blocks from Hollywood Boulevard. She states that this is a great place where your dogs can frolic with other dogs and have a good time! And who knows, you might even catch a glimpse of a celebrity and their pet while you're there!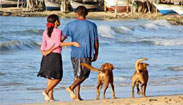 Danielle from Shell Beach, California tells us her favorite place to take her dogs is Avila Beach, California. She states it is a very secluded beach with a nice protected area to let your dogs run free. Everyone brings their dogs to this beach and it is a very pet-friendly place.
The Dogfather's Grooming Tip with Joey Villani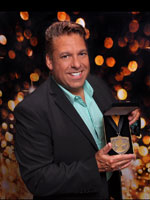 How To Look For Fleas
You would not believe how many dogs came into Joey's salon with their guardian who stated that they didn't have any fleas, but of course they did.
If you are not sure your pet has fleas, or are even if you believe they' don't, there is any easy, inexpensive way to test for them.

Put your dog on a white towel. Then scratch by the base of the tail where it meets his rump. You are looking for flea dirt. Fleas drink the pet's blood and then secrete dried blood. What the fleas leave behind is "flea dirt" which looks like black pepper.
If you wet this dirt, it should turn red from the blood. Joey mentions that he has dealt with dogs who had fleas so bad, that when they were bathed, the water turned so red it looked like the dog was actually bleeding.
If you do find fleas, you will then be able to purchase the appropriate products to take care of the problem yourself.

DOGFATHER'S GROOMING TIP Brought To You By SeniorPetProducts.com. Use the code "radiospp" to receive 25% off!
.
Animal Radio® News with Tricia Nickell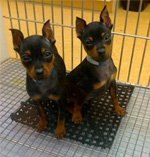 Cities Ban Puppy and Kitten Sales at Pet Stores
Cities are finally starting to ban puppy and kitten sales at pet stores. The vast majority of these animals come from puppy and kitten mills and people are starting to wake up and smell the nasty conditions at those places. West Hollywood, Calif., became the latest city to put a sit-stay on pet sales in February, when its city council unanimously approved an ordinance-prohibiting sale of dogs and cats in retail stores. At least five other cities have also banned the sale of dogs and cats. In Albuquerque, NM, the sale of companion animals has been banned since 2006. Adoptions at the city shelters are now up 23 percent and the rate of euthanasia at the shelters is down by 35 percent. Animal Humane NM realizes that some people just can't stand to go to a pound and see so many helpless faces, so they've opened a boutique style area with some of the younger dogs and purebreds handpicked to show in a more retail like environment. They had hoped to place 45 animals in the first month and they placed 118 instead. Everyone, of course is still welcome to visit the pounds if they can handle it. The only complaints are coming from pet store owners and people who run puppy mills. The woman who owns Le Petite Puppy in NYC says, "prices will go way up and there will be less puppies" and yes she said less and not fewer which would have been proper grammar. The grammar issue aside, there is no shortage of puppies and that seems unlikely to happen anytime soon. One of the customers at Le Petite Puppy says she doesn't want other people's problems, she wants to start fresh. How heartworming, I mean heartwarming.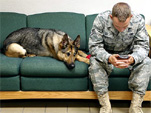 War Dog Shows Post-Traumatic Stress Disorder
A German Shepherd named Gina has returned from her stint in Iraq with all the symptoms of Post Traumatic Stress Disorder. Gina spent her time in Iraq sniffing for bombs, doing door-to-door searches and witnessing many loud explosions. When she returned home to Colorado, she was afraid of people. She was also afraid of entering buildings, hiding under furniture and slinking across the floor with her tail between her legs. A military veterinarian diagnosed her with PTSD. A year later her handler describes her progress as outstanding. She is given frequent walks with very friendly people and is being reintroduced slowly to the loud noises of military life. On her walks, people are sent ahead of her to pass out treats as she approaches them. Gina had completely withdrawn from people, but is now jumping obstacles and pushing around a ball. She can also tolerate petting from a stranger. Gina may someday have to return to Iraq, but hopefully not soon. Her handler is happy with her progress, but doesn't believe she can recover 100 percent.

Dog Drives Truck Over Guardian
A man in Florida was tinkering with his truck while it was in neutral, engine on and door open. His Bulldog jumped in the vehicle and knocked it into gear. The truck ran over the left side of his body. His injuries were not life threatening but the bulldog lost his driving privileges.
Iran Bans Pets
In Iran, a powerful cleric has issued a fatwa banning advertisements about pets or alluding to buying, selling or keeping of pets. A fatwa is an Islamic religious ruling or opinion. The fatwa has been passed into law and is being enforced. This same cleric earlier this year issued a fatwa against even keeping dogs as pets. He says dog owners are "blindly imitating the west" and that of course would result in "evil outcomes." That fatwa was not passed into law. His reasoning behind these fatwas are that dogs are unclean according to Islamic tradition and his concern that "many people in the west love their dogs more than their wives and children." Pet shop owners in Iran are reporting that more people are buying small dogs, which they think are easier to hide. The scariest part of this story is what may happen to the dogs in Iran if the cleric eventually gets his way and bans dogs from the country completely.

California Landlords Can't Enforce Pet Procedures
Landlords in California will hopefully no longer be able to require their tenants with pets to declaw or devocalize them. In other words, to rip out their claws or cut their vocal cords. This bill, which was introduced by democrat Pedro Nava, passed the assembly and has been sent to Gov. Schwarzenegger for his signature. Eight local governments in California have recently banned declawing calling it inhumane.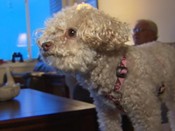 Miracle Dog Dognapped
Boston police are investigating an apparent dognapping of an elderly couple's toy poodle. The couple was dining in a restaurant and left the pet in the car. Apparently they left the window down far enough that someone was able to reach inside the window and steal the dog. Witnesses say they saw two people riding away from the couple's car on bikes with what was believed to be the toy poodle under one of their arms. Fred and Judy Marks blanketed the neighborhood with posters offering a $2,000 reward for return of their poodle, Ruthie. A few days later they received a call saying Ruthie was found and $500 would get Ruthie back. The police claim not to know if the people who returned the dog were the same people who took the dog, but apparently the group who returned the dog had not seen the signs posted offering a $2,000 reward. All this according to boston.com. Mrs. Marks says Ruthie survived an attack by a German Shepherd when she was just eight months old, made it through a fire in their home three years ago and now has returned from a dognapping. The couple believes that Ruthie is a Miracle dog
Man Recovers After Dog Shoots Him
And a man in New Zealand is recovering from a gunshot wound to his left buttock after his dog accidentally discharged his weapon. This occurred when the man was getting into a car following his butchering of a domestic pig. Hmmm...Karma anyone?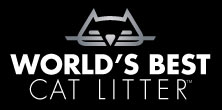 NEWS UPDATE Brought To You By World's Best Cat Litter™
Listen to the entire Podcast of this show (#562)

indicates XM Satellite Radio and Podcast versions only.