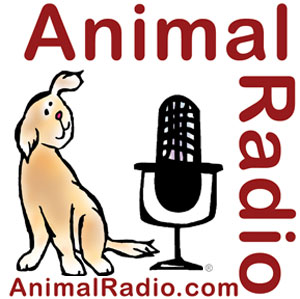 Animal Radio® Show #615 September 17, 2011
Pet Theft On The Rise
Lisa Peterson, American Kennel Club (AKC)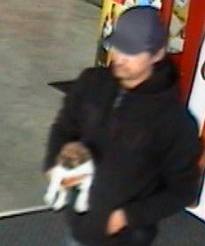 The American Kennel Club® is warning pet owners and breeders about an alarming rise in dog thefts in recent months. People are stealing dogs mainly because of economic reasons. They are stealing them for themselves because they don't want to pay the purchase price, they are stealing them for gifts and they are even stealing them to sell on the black market.
Smaller breeds are stolen the most. They are easier to steal and they are more popular in general. Puppies are also popular with thieves. People are also breaking into shelters and even taking dogs from adoption events.
But there are things you can do to prevent your dog from being stolen. The AKC offers the following advice to prevent your "best friend" from being a target of a crime:
At Home
* Don't let your dog off-leash — Keeping your dog close to you reduces the likelihood it will wander off and catch the attention of thieves. A Saint Bernard that had wandered away from his owner in Nebraska was snatched up right off the road.
* Don't leave your dog unattended in your yard — Dogs left outdoors when no one is home for long periods of time can be potential targets, especially if you live in a rural area and the fenced-in yard or dog runs are visible from the street.
* Keep purchase price to yourself — If strangers approach you to admire your dog during walks, don't answer questions about how much the dog cost or give details about where you live.
* Breeders need to be aware of home visits by potential puppy buyers — Criminals posing as would be "puppy buyers" have visited breeder homes to snatch dogs, while other homes have been burglarized when the owner was away.
On the Road
* Never leave your dog in an unattended car, even if it's locked — Even if you are gone for only a moment, an unlocked car is an invitation for trouble. Also leaving expensive items in the car such as a GPS unit or laptop will only invite thieves to break and possibly allow the dog to escape.
* Don't tie your dog outside a store — This popular practice among city dwelling dog owners can be a recipe for disaster. If you need to go shopping, patronize only dog-friendly retailers or leave the dog at home.
* Be vigilant when entering or leaving establishments or venues catering to dogs such as grooming salons, veterinarians, doggie day care or hotels — Be aware of your surroundings, such as slow moving vehicles, or people watching you and your dog. Carry pepper spray as a precaution and, if possible, don't walk alone late at night or stay in a well-lit area.
Recovery
* Protect your dog with microchip identification — Collars and tags can be removed so make sure you have permanent ID with a microchip. Keep contact information current with your recovery service provider.
* If you suspect your dog has been stolen — Immediately call the police / animal control in the area your pet was last seen.
* Have fliers with a recent photo ready to go if your dog goes missing — Keep a photo of your dog in your wallet or on an easily accessible web account so that you can distribute immediately if your pet goes missing.
Fun And Fast Training For Your Puppy
Dr. Sohpia Yin – Perfect Puppy In 7 Days
Puppies are entertaining and fun, but they can also be a lot of work. From cleaning potty accidents to replacing destroyed items, to dealing with the jumping, barking, and nipping, most puppy owners are in for months, even years of misbehavior before they get the well-behaved dog they want.
The best time to train your puppy is a small window of time from between 3 weeks and 3 months of age. This doesn't mean you can't train them after 3 months of age, but this is the best time to start getting your dog accustomed to all different types of things. This can also save you a lot of time to nip the bad habits in the bud before they even begin.
When a dog is born, they are not afraid of anything. They bond to everything around them, which usually includes their mother and siblings. But as a puppy starts to explore their surroundings, their instinct tells them to be afraid of new things, because if they just walked up to everything, they could possibly be eaten. It is their survival skill.
During this time, it is very important to get them used to all the types of things they will probably encounter in their lifetime. This is a great time to get them used to other dogs and people and even sounds. You also need to practice being away from your puppy during this time, as it will help prevent separation anxiety. You should also start them sleeping in a crate by themselves.
In Dr. Yin's book, Perfect Puppy In 7 Days, you will find these like: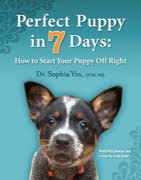 * Why puppies jump, nip, bark, and chew and how to train them to perform polite behaviors instead
* How to socialize your puppy properly so she handles every-day situations with ease and grows into a confident dog rather than one who is fearful or even aggressive
* The importance of training good habits before unwanted habits form in their place
* Her Learn to Earn Program for developing a clear line of communication while training the puppy to look to you for guidance and to exhibit self-control.
* How to read your dog's body language so you know when she's happy vs. fearful or anxious.
The book also comes with online access to a puppy socialization checklist and a poster on the body language of dogs.
http://drsophiayin.com/perfectpuppy
"Get Your Licks on Route 66" Adoption Tour 2011
The Cross-Country Adoption Tour!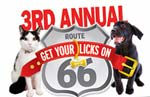 Join FIDO Friendly® magazine and the Animal League as they team up for the 3rd Annual "Get Your Licks on Route 66" national mobile adoption tour.
For the third year, North Shore Animal League America, the world's largest no-kill animal rescue and adoption organization, and FIDO Friendly Magazine, launched an incredible life-saving tour. The 3rd Annual "Get Your Licks on Route 66" Tour kicked off on September 7th. Last year, during this one-month event, they were able to find homes for 282 homeless animals. This year, they want to top that number!
We speak to one of the drivers, James Gleason, who is driving one of the climate controlled pet adoption busses, which is winding its way down Route 66, stopping in at partnering animal shelters in key cities along the route. The adoption tour is raising national awareness of the plight of homeless pets, enhanced shelter visibility and increasing pet adoptions.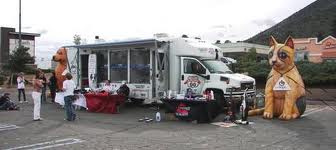 Get Your Licks on Route 66 will achieve its mission to save lives through 16 events in the following states: Arizona, California, Colorado, Illinois, Kentucky, Missouri, New Mexico, New York, Oklahoma, Texas, and Utah.
One lucky adopted pup will be featured in an upcoming issue of FIDO Friendly® magazine!
About the Tour
Check for updates and track our mobile rescue and adoption unit at these web sites:
http://www.blog.fidofriendly.com
http://www.animalleague.org
The Dogfather's Grooming Tip with Joey Villani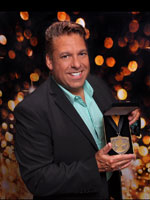 New Fall Fashion
How would you feel if you went to a wedding and you had on a pink suit with a white tie and you were walking around thinking you were real stylish and then realized you were outdated in your style? You would probably be upset!
So now think about your dog. If he is wearing last year's fashion, for example a plaid color, get rid of it now!

It's autumn time and the colors of autumn for your pet's leashes, collars, harnesses, etc., are all solid colors. The new fall colors are all the colors of the berries such as blueberries, strawberries and raspberries. It is very "berry" color.
You can also go to your professional groomer and have them dye a piece of your dog's hair or even your entire dog the same color as their leash and collar.
If you follow these tips, your dog will be in style!

DOGFATHER'S GROOMING TIP Brought To You By SeniorPetProducts.com. Use the code "SAVE25" to receive 25
Animal Radio® News with Stacey Cohen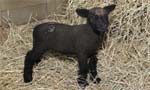 A Lamb Was Born
As New York City frantically prepared for Hurricane Irene, a baby lamb was born quietly in a stable, and named Irene Hope. This was no ordinary birth for the Central Park Zoo: "She was a big surprise. It is rare to see a lamb born late in August," Staffers discovered the newborn Southdown sheep, who weighed in at around 8 pounds, while readying the zoo for the storm. She was snuggling with her mom, Truffle. The staff ushered them to safety as the winds whipped and floodwaters rose outside the zoo walls. Said the zoo: The first 24 hours of nursing is critical to a lamb's health. As floodwaters receded around the zoo early on Sunday, Cardillo was relieved when she found lamb and ewe resting peacefully.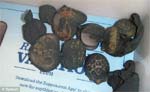 Man Caught Smuggling Snakes & Tortoises In His Pants
Those body scanners at the airport find more than just weapons. At Miami International Airport recently, the Transportation Security Administration says it caught a man trying to smuggle seven snakes and three tortoises wrapped in women's pantyhose in his pants. The suspect was trying to get through the security checkpoint on a flight from Miami to Brazil when he was stopped. He was arrested and the creatures turned over to the Department of Fish and Wildlife.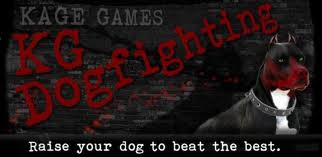 Viral Campaign To Remove Dogfighting Game
More than 41,000 people have joined a viral campaign on Change.org calling on Google to remove KG Dogfighting, a dogfighting game created by Kage Games, LLC. Robert Pregulman, author of the Seattle DogSpot blog, launched the online campaign after reading reports claiming that Google had responded to the public outcry against the dog fighting game by temporarily pulling the app. "Contrary to media reports, Google never removed any version of KG Dogfighting from the Android Market," said Pregulman. "The patience of dog lovers waiting for Google to take this cruel game off the market is running out fast." KG Dogfighting has been condemned by law enforcement officials and animal advocates alike. "KG Dogfighting is in effect a cyber training manual for the illegal enterprise of dogfighting," said Wayne Pacelle, president and CEO of The Humane Society of the United States. "We must exhibit a zero-tolerance policy for this barbaric practice, which we are working so hard to uproot from our communities." In a Senate hearing in May, Google's Alan Davidson stated, "Apps that are unlawful or directly related to unlawful activity, we do take those down."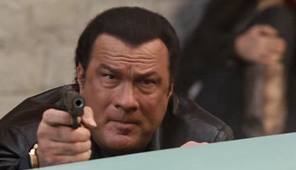 Steven Seagal Says He's No Dog Killer
The Hollywood action star is denying recent allegations that he killed an Arizona man's puppy while raiding his property over an alleged cockfighting ring. Seagal tells TMZ.com he's been called a lot of things in his life, but "will not accept" being described as "an animal abuser." Jesus Sanchez Llovera has filed legal action against Seagal and Maricopa County Sheriff Joe Arpaio. Llovera claims Seagal and members of Arpaio's Tactical Operations Unit damaged his home and killed his puppy and roosters while performing an "unfounded" raid. Seagal says he's planning his own lawsuit against Llovera for "fabricating the puppy killing," although he doesn't address Llovera's other allegations. A camera crew taping an episode of Seagal's A&E series "Steven Seagal Lawman" was on hand to capture the entire incident.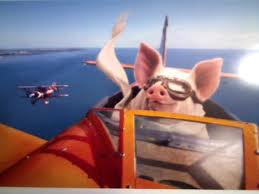 When Pigs Fly
Folks, the old adage "when pigs fly" no longer applies. A Florida-based airline known for flying pets around the country has managed to fly its first pig. An eight-year-old miniature potbellied pig named Bosley was flown by Pet Airways this week to an airport in Farmingdale on Long Island and will live the rest of his days at an adoptive home in Sag Harbor. Airline officials say they'd never flown a pig before and Bosley had to be led around the terminal with dog biscuits and Cheerios. There's no word on who helped him open up the bag of peanuts during the flight.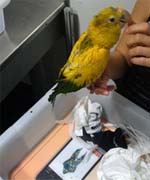 Woman Arrested After Taping Birds To Her Body At Airport
A routine airport pat-down recently uncovered one woman's attempt to help a couple of birds fly a little higher. According to the "Los Angeles Times," Transportation Security Administration agents at LAX found two bright yellow birds stuffed in socks and taped to the passenger's arm and leg. TSA spokesman Nico Melendez says the woman was arrested by U.S. Fish and Wildlife officers on suspicion of smuggling goods and exporting an endangered species. She was reportedly headed for Guangzhou, China. As for the birds, the TSA says they appear to be just fine. Melendez adds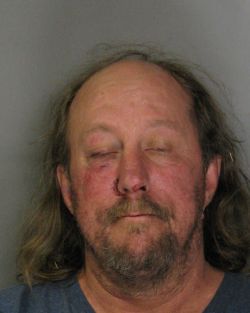 it was "just one of those weird things" that happens at airport checkpoints.

Man Bites Snake
We've all heard of people being bitten by snakes, but this time police say it was the other way around. A Sacramento man is under arrest for allegedly taking two big bites out of a pet python. According to the "Sacramento Bee," the snake received emergency surgery, but lost a couple of ribs. No word on why the man would bite the snake. He's facing charges of unlawfully mutilating a reptile.


NEWS UPDATE Brought To You By PetzLife.com. Use the code "RADIO" to receive 20% off!

Listen to the entire Podcast of this show (#615)

indicates XM Satellite Radio and Podcast versions only.