September 22, 2007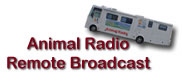 NEW PET PRODUCTS SPECIAL - LIVE FROM SUPERZOO
Mandalay Bay Convention Center, Las Vegas
Sponsored by: Canine Caviar & Austin, Rose. Inc.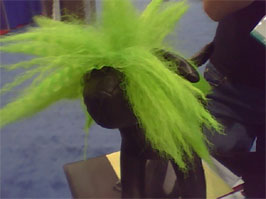 This year, Dog Wigs are the hot new "must-have!"

What you heard about during the Live
New Pet Product Special at SuperZoo
Critter Concepts - Pet Refreshment Center
http://www.CritterConcepts.com

Primp My Pup - Custom Made Clothes for Chic Canines
http://www.PrimpMyPup.com
Cat Dancer Products - Mouse in the House
http://www.CatDancer.com

K9 Bags - All-in-One Bag Dispenser with LED Flashlight & Hand Sanitizer
http://www.K9Bags.com


Doggy Java - Just Add Water & Lap
http://www.DoggyJava.com


Pawsitively Purrfect Products - Pet Petal Pullcart
http://www.PawsitivelyPurrfectProducts.com

PET FLYS - Bed Bags
http://www.PetFlys.com
(Bed Bags Will be Featured on Extreme Home Makeover 9/30)


Dog-Wa - Green For Dogs
http://www.TheHitchinSpot.com


Be Bop USA Pet Products ­ Wonder Wallet
http://www.BeBopUSA.com


Art-Casso ­ A Paint Kit for Pets
http://www.Art-Casso.com

Wiggles - Ruth Regina's Wigs For Dogs
http://www.WigglesDogWigs.com
Yoghund - Yoghurt For Your Dog
http://www.Yoghund.com
Kong - Kong Senior & Kong Wubba
http://www.KongCompany.com
Smell Goodies - Your Dog Can Go from Stinky to Sweet in about a Week
http://www.SmellGoodies.com
Paw Scouts USA - Every Dog Deserves to Be a Paw Scout Member
http://www.PawScoutsUSA.com
Sturdi Products - Sturdi Bag
http://www.SturdiProducts.com

Cat Genie - World's Only Self-Flushing, Self-Cleaning Cat Box
http://www.60CatGenie.com

A.I.T., Inc. - ScooPick the Patented Doggie-Do Bag with a Built-in Scooper
http://www.Scoopick.org

Dick Van Patten - Natural Balance Eatables For Dogs
http://www.NaturalBalanceInc.com

Total Diva Pets - Fashionable Wigs for Fabulous Pets
http://www.TotalDivaPets.com

Snore Stop - Gentle Relief For Your Pets Snoring Symptoms
http://www.snorestop.com

Complete Natural Nutrition ­ Cheese Please!
http://www.CompleteNaturalNutrition.com


Canine Genius ­ Plush Leo With Stuffies
http://www.CanineGenius.com

Just Ducky Products ­ The Perfect Leash
http://www.ThePerfectLeash.com

Python Products - No Spill Clean and Fill Aquarium Maintenance System
http://www.PythonProducts.com

Vitapaw ­ Bottled Vitamin Water for your Cats and Dogs
http://www.VitaPaw.com

Benedent ­ Skunk Insurance
http://www.Benedent.com

Pet Top Products - Portable Drinking Devices For Pets
http://www.PetTop.com

Petastisic ­ Stain & Odor Remover
http://www.Petastic.com

Orange County K9™ - Orthopedic Memory Foam Pet Beds
htt://www.OCK9.com
Orange County K9® - BIG DOG BEDS from OCK9®are the very best veterinarian approved and professionally recommended memory foam BIG PET BEDS, pet crate beds, dog travel beds, pet furniture, pet sofas, pet couches, and pet travel safety beds in the world today. OCK9® is #1 when it comes to your pet's maximum comfort. The Universal Pet Travel Bed™ and the Universal Pet Comfort Sleeper™ can be found at leading Veterinarians, doggie daycares and pet friendly hotels throughout Northern America. A memory foam dog bed from OCK9™ means you can expect quality and durability with our easily cleaned BIG DOG BED memory foam technology makes these comfort sleepers the most quality constructed dog beds in the world. For more information please call (866) 529-OCK9 (6259).

New Pet Product Special Sponsors:

Does Your Dog Have Gingivitis Or Achy Joints?
Jeff Baker, Canine Caviar

Fish stix are 100% natural and are an excellent source of chrondroitin and will clean the pet's teeth better than anything on the market. Fish stix compete directly with the bully stix and greenies, but have more benefits. They are completely digestible and contain no chemical preservatives, additives, or fillers.

* Cleans Teeth & Gums - Keratin removes tartar & plaque.
* Improves Joint Health - Rich in chondroitin sulfate.
* Perfect for puppies and dogs of all ages!
http://www.CanineCaviar.com

Organic Pet Shampoo/Conditioner
Mia Rose, Austin Rose, Inc.

DOGGIE SUDZ™ is Austin Rose Inc.'s new Organic pet shampoo/conditioner, using botanical extracts, including Aloe Vera, Vitamin E and Neem Oil, it cleans and softens your pets' coat to a shiny luster. Soothes insect bites and repels insects naturally. DOGGIE SUDZ™ is gentle enough for everyday use!

Vegan certified, it has NO Alcohol, Pesticides, Phosphates, Detergents, Dyes, SLS, DEA or TEA. DOGGIE SUDZ™ is available in 16 fl oz bottles in MANGO and LAVENDER scents and includes a FREE pet charm in each bottle, while supplies last!
1-800-945-0190
http://www.austinrose.com

Home Shopping Petwork
Andrew Tarr, Host


Where LA's best pets shop for a home! This quirky and informative show centers on pets at LA's animal shelters that are available for adoption. Host Andrew Tarr gives viewers a peek at the personalities of various pets that you can adopt, as well as showcasing a variety of pet care topics including celebrity interviews, pet events, pet destinations and more.
Airs In Los Angeles On Channel 35: Monday through Friday @ 7:30 a.m. & 4:00 p.m. and Saturdays at 3:30 p.m. Spread the word!
http://www.HomeShoppingPetwork.tv
NEWS UPDATE: Is Your Dog Psychic?


Many dog owners claim that their pets anticipate their return, typically by going to wait at a door, window, driveway, or even at a bus stop (Sheldrake, 1994). In the early 1990's, Dr. Rupert Sheldrake, a biologist, and former Fellow of Clare College, Cambridge University, completed a number of survey studies to find out how many pet owners had observed seemingly psychic abilities in their pets. Sheldrake's household surveys found that 46% of dog owners had noticed this ability in England and 45% in California.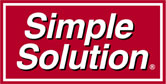 NEWS UPDATE Brought To You By Simple Solution Natural Line Of Products
Woman Gets Hand Stuck in Dog's Mouth
Britt Savage


A British woman was trapped for an hour with her hand stick in her dog's mouth. It all started when her boxer playing in the backyard somehow got a fishing hook stuck in his mouth. Owner Vicky Mori frantically tried to remove the hook, but ended up getting hooked to her dog.
She was able to dial the phone with her free hand and a fire crew and paramedics arrived and were able to separate the two. Both will be okay, although Vicky's hand was injured so badly, she will need a skin graft. Hopefully her dog will stick to Frisbees in the future.


Pesky Parasites Still Aren 't Gone
Dr. Jim Humphries, Veterinary News Network


Even though winter is just a couple of months away, most of North America is still dealing with those pesky fleas. Able to jump 12 feet from a standstill, the common cat flea is one of the hardiest bugs that our pets will encounter. These parasites have a taste for blood and can multiply quickly. What's worse, fleas carry diseases that can affect us and our pets!
It may come as no surprise that the increasing global temperatures are lengthening the flea season. And the fact that most people prefer to keep their homes warm means that fleas can quickly become a year-round problem!
Once adult fleas attack your pet, you can expect to have flea eggs in the environment within about 36 hours. In fact, with optimal conditions of humidity and temperature, the flea life cycle can be completed in as little as 12 days!
Fleas also can reproduce in almost unimaginable numbers! A single female flea has the ability to lay about 2000 eggs during her short 100 day lifetime. Furthermore, a group of 25 female fleas can swell to more than a quarter of a million fleas in just one month!
Besides making our pets itchy, there are several other concerns to pets and their owners. Severe infestations of fleas can actually cause young kittens or puppies to become anemic. Parasites are commonly spread through fleas. And, more serious diseases of humans, such as bubonic plague, can also be connected with these tiny pests.
Fortunately, recent advances in flea control have given the pet owner a wide range of products that are effective and safe. Taking advantage of differences between our pets and the bugs, veterinary pharmaceutical companies have developed long lasting insecticides that will not harm our pets.
Although many flea control products can be found in over the counter outlets, pet owners are urged to see their family veterinarian before choosing a product. Many of the pesticides that can be found in mass merchants should not be used on certain pets, especially cats.
The flea control products that are recommended by veterinarians have additional benefits too. These products will actually help to break the life cycle by killing the adult flea before they have time to reproduce. This speed of kill prevents the females from laying eggs.
Your veterinarian can help you decide what product is going to be best for you based on several factors: what type of pets you have, what part of the country you live in, and what other parasites your pets are exposed to routinely. As an added bonus, your veterinarian is available to you if you have concerns about safety or performance of the flea products.
http://www.VetNewsNet.com
---
Special thanks to Dr. Debbie White, Animal Radio's Official Veterinarian, for her superb co-hosting of this New Pet Product Special.
Thanks to all the great manufacturers, distributors, and inventors that appeared in this show - and donated products for listener giveaways.
Also, much thanks to Doug Poindexter and the folks at the WWPIA. Look for the next America's Family Pet Expos on November 16-18, 2007 at the Rock Financial Showplace in Novi, Michigan; and the first annual Everything PetsSM show on April 11-13, 2008 at the Duke Energy Center in Cincinnati Ohio.
http://www.WWPIA.org
Listen to the entire Podcast of this show (#408).


Listen to Animal Radio® - Go to the launch page
Return to Animal Radio Network™ Home Page
Read September Newsletter
Copyright 2007 All Rights Reserved Animal Radio Network LLC