NEW PRODUCTS SPECIAL - LIVE FROM SUPERZOO Las Vegas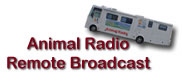 Our host:
Doug Poindexter, WWPIA (World Wide Pet Industry Association) Top Dog
Look for the next America's Family Pet Expos on November 17-19, 2006 at the Rock Financial Showplace in Novi, Michigan; and on April 13-15, 2007 at the County Fair & Exposition Center in Costa Mesa, California.
http://www.PetExpoNovi.com
http://www.PetExpoOC.com
http://www.WWPIA.org
Grain Free Diet
Jeff Baker, Canine Caviar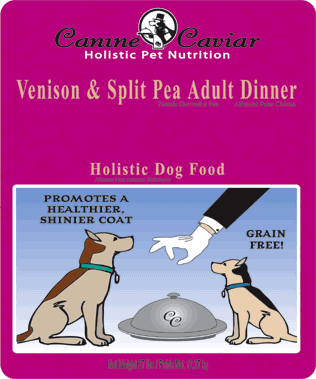 Can you imagine not having to read any more pet food labels and know that you are getting premium quality pet food with no grains or fillers? Canine Caviar has come out with a new line of foods, both dry and canned, for both vats and dogs, which contain no grain.
Canine & Feline Caviar provides all-natural holistic pet foods & treats that use human grade or edible meats and grain. Canine Caviar uses hormone, antibiotic and pesticide free USDA chicken & New Zealand lamb and Venison that are raised in a free-range environment. The Chicken and Lamb dry diets use pearl millet as an alternative and the Venison & Organic Split Pea diet is GRAIN FREE. Pearl millet is highly nutritious, non-glutinous, non-acid forming, extremely digestible, beneficial to the stomach, spleen and pancreas, and considered to be one of the least allergenic ingredients available.
They also have a frozen raw food diets (grain free), canned foods (grain free) and treats, which are all great skin and coat conditioners. Nutrition is and always will be our number one priority.
http://www.CanineCaviar.com
Attract Your Cat Back to the Litter
Dr. Bruce Elsey, Precious Cat


It's a fact - over 9 million cats suffer from litter box aversion. Dr. Elsey's Precious Cat Ultra Litter Attractant contains a scent that naturally attracts kittens and cats to use the litter box. Industry statistics show that non-use of the litter box is the number one behavioral reason cats are abandoned, abused, and placed in animal shelters.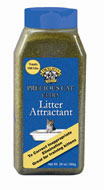 First you need to find out if your cat has a medical problem, such as a bladder infection, which is making him go outside the box. But once your cat has been medically treated, he still may not resume going back to the box. This is because he associates the litter box with pain. You need to get him back to using the box, and Precious Cat Ultra Litter Attractant is the easiest way to do that. Designed for cats who are not using their litter boxes, Precious Cat Ultra Litter Attractant is the first litter attractant to specifically address this problem and provide a clinically tested and consumer proven solution.
Helps bring problem cats back to the litter box!
http://www.PreciousCat.com
Designer Pet Mats
Dave Baker, Pet Soup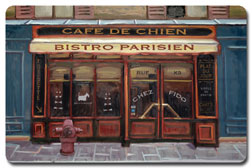 Pet Soup has expanded its extensive line of premium-quality designer pet products by adding another type of high performance mats, the Deluxe Series.
The Deluxe Series features the same great top material as the Elite Series, so the brilliant images will never fade, crack or wash off. They are borderless, with rounded corners. All of Pet Soup's durable mats lay flat and won't slip, slide or migrate while protecting hard surface floors. Spilled food, dirt, or cat litter is easily swept away or cleaned off. There are four sizes in the new Deluxe Series, and seven sizes in the Elite Series, all of which are available in more than ninety spectacular patterns and colors. There are even matching designer litter trays for twenty of the beautiful patterns.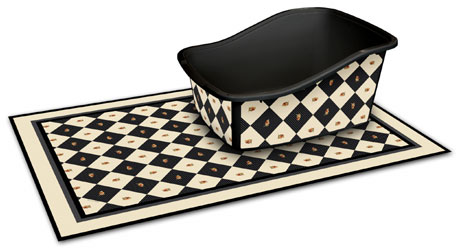 The pet mats and matching litter trays are available online at www.pet-soup.com or by calling 1-888-842-6804. Pet Soup mats come in sizes that fulfill multiple home, travel, and outdoor uses, including placement under food dishes and litter trays, at doorways, and inside kennels, SUVs and truck beds.
http://www.Pet-Soup.com
Laundry Detergent for Pets
Nancy Green, Pet Botanica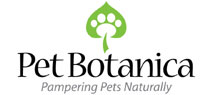 Did you know that veterinarians see more pets for skin related allergies than any other reason? Just like their masters, pets' skin is the largest organ of the body. A human's skin is 10-15 cell layers thick, while a cat's skin is 2-3 cell layers think and a dog's skin is 3-5 layers thick. Research tells us that we absorb toxins through our skin, and our pets are even more vulnerable than we are, due to their having fewer cell layers to penetrate.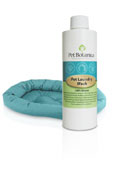 Normal laundry products have ingredients that are irritating to our pets. Enzymes are known irritants for pets. Enzymes are common ingredients in most laundry products. Pet Botanica's Pet Laundry Wash is free of enzymes and bacteria, and contains no harsh chemicals. The product is made from plant-based ingredients, including coconut-derived surfactants (no petroleum derived surfactants or detergents), a soy-based fabric softener, and a proprietary cellulose-based brightener. This biodegradable laundry wash removes stains and dander (great for anyone who is allergic to animals) and contains pure essential lavender oil. Pet and human laundry comes out fresh, clean, fluffy and comfortable.
You can find Pet Laundry Wash in selected supermarkets, pet stores and boutiques, veterinarian offices and grooming facilities, or online at www.petbotanica.com.
http://www.PetBotanica.com
Fast Recovery for Lost Dogs
Steve Saap, 1-800-LostDog.com


If your dog has become lost, you should know that most recoveries occur within hours and within a mile of where your dog has been lost. With the 1-800-Lost Dog ID Tag, your dog has a 98% chance of being recovered. If lost, anyone finding your missing dog
can easily see the 1-800-LostDog ID Tag on your dog's collar.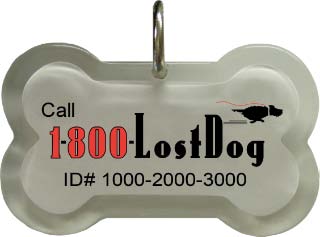 On the tag "Call 1-800-LostDog" there are instructions for your pet's finder to call our 24/7 Toll Free Hotline to report your found dog to us. We take the report with the pet finder's information and the pet identification number found on the tag. Our online database immediately identifies you as the pet owner. Moments later we call all the contacts in your profile until we reach you with the great news, your dog is safely found.
And if you move or travel, all you have to do is go online to update you information - it's that easy!
http://www.1800LostDog.com
Healing, Radiant Heat for Pets
Lisa Tarver, Friends Fir Life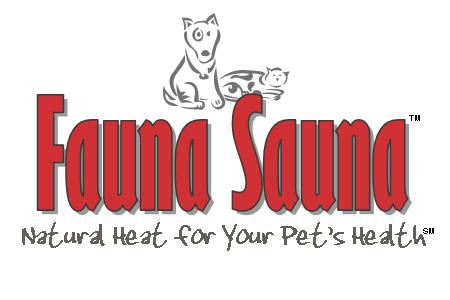 Fauna Sauna is the first far infrared radiant heat device designed specifically for pets. It can be used to improve the health of a sick animal as well as for general warmth and comfort. With the Fauna Sauna, pet owners now have an alternative to heating pads or other heaters that can be unhealthy or unsafe.
Far infrared (FIR) is the warmth of the sun that all living things on earth require. As your pet lies next to the Fauna Sauna, they benefit from the same healing energy of the sun without the unhealthy ultraviolet rays. The heat penetrates up to 2 inches into their bodies, naturally stimulating circulation, increasing metabolism, and reducing joint pain and stiffness. FIR also acts as a skin sanitizer, clearing infection and reducing inflammation and itching. In many cases, the use of far infrared heat can reduce or even eliminate the need for costly medications.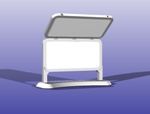 FIR is completely safe and has been used by doctors for years in infant incubators, physical therapy, and many other uses. The Fauna Sauna™ was designed in consultation with veterinarians, leading far infrared engineers and experts in the field. Our unique design allows dogs, cats and other pets to receive the relaxing, healing warmth without becoming overheated. Pets get the wonderful health benefits of a sauna, while comfortable, room temperature air is circulating around them so they can breathe easily and relax.
Give your pets the best in health and comfort with Fauna Sauna™!
http://www.FaunaSauna.com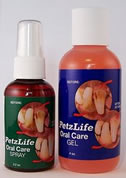 PetzLife Products, Inc. - Oral Care Spray & Gel for Dogs and Cats
http://www.petzlife.com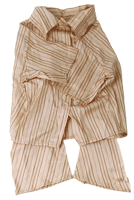 Gidget-Gear by Tiki - Imaginative Line of Clothing and Accessories for Pets and their People
http://www.Gidget-Gear.com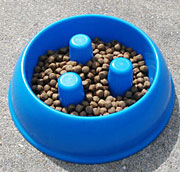 Brake-Fast - Dog Food Bowls that Slow Down the Chow
http://www.Brake-Fast.net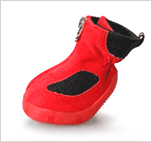 Epiks - The Best Shoes for your Dog
http://www.Epiks.net


Alexis Creations - Wedding Attire for Your Pet http://www.AlexisCreations.net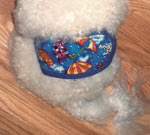 Pants for Dogs - Protect Your Home from Dogs Accidents and Marking
http://www.PantsForDogs.com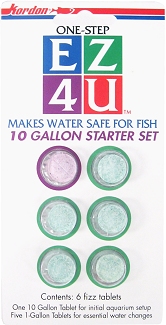 Novalek - EZ4U One-Step Water Conditioning Tablets for Aquariums
http://www.EZ4Utablets.com


Crunchkins - Edible Getting Cards for your Dog
http://www.Crunchkins.com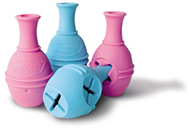 Canine Genius - Smart Toys for your Dog
http://www.CanineGenius.com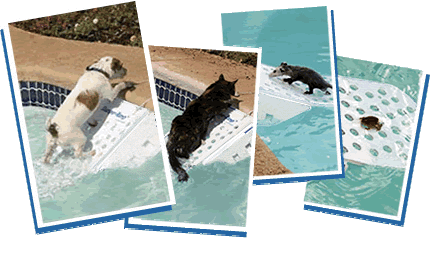 Skamper Ramp - The Great Water Escape Ramp for Pets and Other Critters
http://www.Skamper-Ramp.com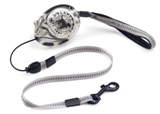 Planet Dog - Zip Lead Retractable Leash - Lighter, Stronger, Smaller and Cooler
http://www.PlanetDog.com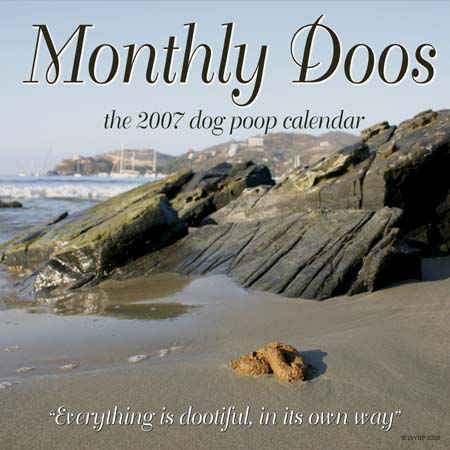 Watch Your Step Productions - Monthly Doos the 2007 Dog Poop Calendar
http://www.MonthlyDoos.com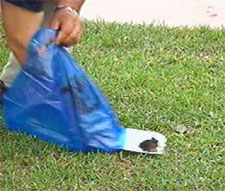 A.I.T., Inc. - ScooPick, the Doggie-Doo Bag with a Built-In Scooper
http://www.ScooPick.org
Hamster Lives to Tell Tail after Shredder
Britt Savage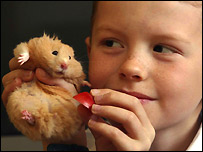 A hamster survived after being found in a giant shredder, which is used to destroy large items such as washing machines.
It was believed that the hamster must have gotten into a skip of rubbish that was destined for the recycling plant. After spending several minutes passing through the large shredder, the hamster was found virtually unharmed.
The hamster has since been named Mike and was adopted by Liam Bull, whose father works at the recycling center.
Pet Ownership Can be Good for Your Health
Dr. Jim Humphries, Veterinary News Network
The dog wasn't just granted the title of "man's best friend," the animal earned it. According to the Delta Society, a Non-Profit Organization, dedicated to the human animal health connection, owning pets can provide you with many benefits. Here are some:
-Decreased stress
-Lower blood pressure and cholesterol
-Extend the life of coronary heart disease patients
-Help develop nurturing behavior and empathy in children
-Enhance cognitive development in children
-Help ease feelings of loneliness and provide a sense of safety
Any warm-blooded animal can create a calming effect on the human psyche, and that's why some hospitals are letting patients bring their dogs in for a little extra therapy. Pets mean a great deal to patients and progressive hospitals understand that pets brighten the spirits and help them strive towards wellness. From a health standpoint, they know that patients under less anxiety will heal more quickly. Patients who want to spend time with their pets while they are in the hospital should make sure pets are clean and up to date on their vaccinations. Visits range 1 to 2 hours and occur in the patient's room with the door closed. For more information on the health benefits of owning pets, log on to http://www.DeltaSociety.org
http://www.VetNewsNet.com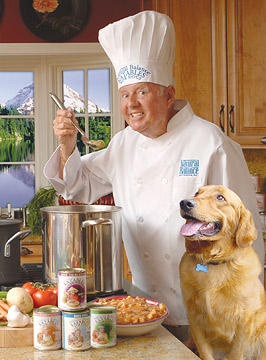 Dick Van Patten
Natural Balance Eatables For DogsDick Van Patten's Natural Balance Eatables is the first canned dog food made not in a pet food plant, but in a USDA plant, that makes food for humans. But while it looks like a home-cooked meal ­ save it for your dogs.
The Eatables for Dogs is a holistic dog food (they also make holistic cat food) with no fillers, no wheat, no soy and no by-products.
Varieties include Irish Stew, Chinese Take-Out and Hobo Chili.
If it's good enough for Dick Van Patten to eat then it's good enough for your dog!
http://www.NaturalBalanceInc.com
Funny Cat Names Contest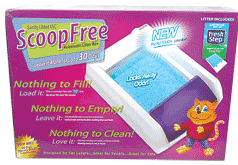 ScoopFree Automatic LitterScoopFree and Animal Radio are looking for the funniest cat names and the story behind them. Just submit your funny cat name and story and you will be eligible to win one of 3 prizes. Each prize consists of your choice of one Scoopfree automatic litter box or (if you already own a ScoopFree) a case of 6 ScoopFree Throwaway Trays filled with Fresh Step® Crystal litter.
Listen to Animal Radio at www.AnimalRadio.com for chances to win additional ScoopFree boxes, ScoopFree Throwaway Trays and other prizes for you and your cat.
ScoopFree is the first litter box you can leave totally alone for up to 30 days with one cat (15 days with two cats)-no scooping, cleaning or refilling. It utilizes our ScoopFree Throwaway Tray™ which comes pre-filled with Fresh Step Crystal litter. The crystal litter absorbs the liquids and dehydrates the solids, providing unbeatable odor control. The box automatically rakes and grooms the litter and seals the solid waste into a trap built into the tray, so you never have to see, smell or touch messy waste. After about a month, just remove the old tray and throw it away. Then replace with a new tray and you have just cleaned you litter box for another month.
The contest begins at on September 1, 2006 and ends on September 30, 2006. If you are chosen as a winner, you will be able to select which prize you want to receive. Winners will be notified by email by October 16, 2006. Not valid where prohibited by law.
http://scoopfree.com/contest/
ENTER FUNNY CAT NAMES CONTEST
Listen to the 1st Hour ABRIDGED VERSION Podcast of this show (#356).
Purchase a CD Copy of this Show

View Animal Radio Network® Broadcast Schedule in a new window.


Listen to Animal Radio® - Go to the launch page


Return to Animal Radio Network® Home Page


Read September Newsletter
Copyright 2006 All Rights Reserved Animal Radio Network LLC