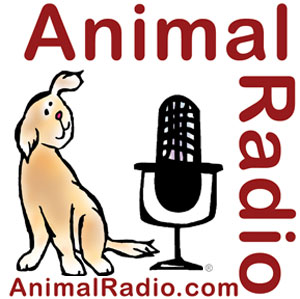 Animal Radio® Show #616 September 24, 2011
Animal Radio® Comes To You Live

from SUPERZOO
Animal Radio® is on the road again. This time we're checking out the newest pet products available for your pets as we broadcast from SuperZoo. From shirts that can calm the most anxious dog to squeaky toys only your dog can hear, we're bringing the best to you from the floor of the Mandalay Bay Convention Center.
Treat With Clear Conscience
Anthony Bennie, Clear Conscience Pet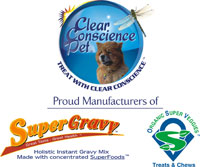 Anthony Bennie is a 20 year veteran and early pioneer in the natural and holistic pet food industry and is the Founder and President of Clear Conscience Pet®.
Clear Conscience Pet® is the first and only company in the pet food industry 100% dedicated to a core philosophy of HUMANE SOURCING. This means that all meat based ingredients MUST come from sustainable, independent, and above all HUMANELY MANAGED family farms and ranches in the USA. All livestock sources must have "room to roam," on free range or pasture, natural intra-species socialization and be raised without added growth hormones, steroids or antibiotics.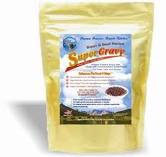 Along with this philosophy, Clear Conscience Pet® has developed two breakthrough, industry- first products. One is SuperGravy™, the world's first Holistic Instant gravy mix for dogs, cats and ferrets. SuperGravy™ dramatically transforms any pet food into an incredibly tasty and more nutritious "SuperFood." It's a new and healthy solution for depressed appetites, no matter what the cause.

The other is an entire line called OSV™ treats and chews. OSV™ is patent pending breakthrough technology that bonds air-dried Organic SuperVeggies™ (OSVs) to nutrient rich organ meats and connective tissue like tendons and trachea. The result is synergistic and delicious nutrition that delivers immune boosting and joint health benefits without any synthetic supplements.
http://www.clearconsciencepet.com
Paw Wash
Katie Mulich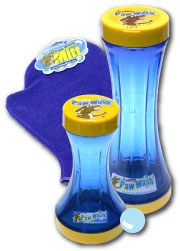 The Paw Wash, the inventors of the world's first and most ingenious dog paw cleaners on the market today. Paw Washes have been sold to pet owners all over the world and helped dog owners power wash their dog's paws no matter how muddy, sandy, or nasty they have become by going in and outdoors. Your dog deserves better, and the Paw Wash delivers by using natural bursts of water supported by the Paw Wash's patented shape and the powerful fluid dynamics it creates with very little effort. Add the soft rubber squeegee and an optional drying mitt or a towel to remove the majority of the moisture as the paw exits the Paw Wash and you have a power-cleaned paw ready to return to the house. A clean paw equals a clean house.
Quaker Pet Group (Sherpa)
Tim Ford
We know you love your pet, but hate their squeaky toys! How about a toy that only they can hear? The Hear Doggy!™ line of plush toys is just that, Silent! The patented squeaker is tuned to an ultrasonic frequency that only they can hear, making playtime enjoyable for both your pet AND YOU! The plush is made from new, extra tough materials.
Kurgo
Gordon Spader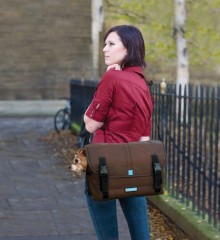 This K9 Courier Bag does it all for your pup, with three different uses in one. Not only is it great for transporting your everyday items, like phones, keys and toiletries; but the bag doubles as a comfortable carry case for mini Fido as well. Great for walking, driving or biking; simply slip it over your shoulder and off you go together. The lower waist strap provides stability at your lower back, making walking or biking with mini Fido a no brainer. Your pup gets to stick their head out the bag's contoured side to see all the sites, without getting in your way. When you need to switch to your vehicle for longer trips, the bag can be set up in your car, acting as a booster seat for your pup. The same straps that helped you carry the bag, now attach around your car seat. Once Fido is attached to the booster seat's tether, you can drive undistracted knowing they are enjoying a secure ride. After you've made it to your destination, this versatile bag easily converts to a travel bed for mini Fido; until you need to pack it all up and doing it again!
Lucky Dog Lottery
Pat Murphy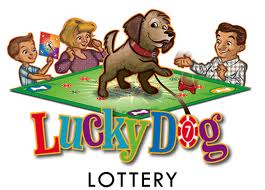 Do you have a lucky dog? Want a new way to play the lottery? Play this fun game with your dog and let him/her pick your next set of winning numbers. This brand new and unique game can be played alone or with any number of players. Contents include the ability to play any type of lottery game. You can also play the exciting, non-gambling version of "Lucky Dog 1,000." This game allows the whole family to play along with your dog(s). Each player gets a turn to have your dog pick numbers; the first player to get to 1,000 wins the title "Lucky Dog Millionaire."
http://www.myluckydoglottery.com
Advantage and K9Advantix
Paris Revoir, DVM Bayer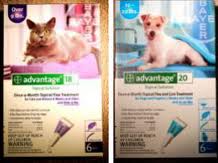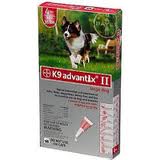 Provide your pet protection from biting pests with an easy once-a-month application. Advantage is the flea specialist for dogs and cats and has been recommended by thousands of veterinarians around the world for over 14 years to kill fleas. Advantage quickly kills fleas within 12 hours on an infested pet; fleas re-infesting a treated pet are killed within 2 hours. Advantage kills flea larvae in the treated pets surroundings, breaking the flea lifecycle in two places to aid in preventing infestations. Advantage is also waterproof. K9 Advantix, for dogs only, offers repel and kill protection for dogs, and has been recommended by thousands veterinarians around the world for over 8 years. Unlike Frontline Plus, K9 Advantix repels and kills ticks, fleas, and mosquitoes. K9 Advantix also repels biting flies and kills chewing lice. K9 Advantix is waterproof.
To keep you pet happy healthy make sure you visit your veterinarian regularly. Both products available at your veterinarian or favorite pet specialty retailer. Advantage and K9 Advantix are registered trademarks of Bayer Corporation.
Stella & Chewys
Marie Moody

When Marie rescued Chewy from an animal shelter, he was a severely sick pup. She put him on a raw meat diet upon a veterinarian's advice. Chewy recovered and he and his best friend, Stella, thrived on this diet. Marie's experience with Chewy taught her that the right food (and a lot of love) could promote a pet's health and well being. But, the more she learned about animal nutrition, the less she could understand why there wasn't a commercial product as good as what she could make at home. So with the help of veterinary nutritionists, she created Stella & Chewy's. When you check the list of ingredients in their Dinners, you'll see it reads like a "who's who" of wholesome, healthy stuff. Like raw, naturally raised meat, poultry or fish, sourced from USDA-inspected facilities. Organic fruits and vegetables such as cranberries, carrots, apples, spinach, broccoli and beets. Healthful, direct-fed microorganisms (probiotics), natural tocopherols, chelated trace minerals and taurine. Plus essential vitamins and minerals. And for your complete peace of mind, every ingredient is sourced from reputable suppliers. What you won't see are any of the usual suspects, like grain, fillers, artificial preservatives, colorings, added hormones or antibiotics. They don't even add sugar or salt!
http://www.stellaandchewys.com

Urine-Off
Bill Hadley
Accidents Happen. No matter the age of your dog or cat, there are times when it just can't help itself. Thunderstorms, loud noises, new surroundings, and unfamiliar territory are just some of the reasons animals will sometimes urinate in their owner's home. When they do, smart owners reach for Urine-Off. Urine-Off's bio-enzymatic formula helps PERMANENTLY remove the pungent odors and stains that are caused by both dogs and cats.
PetzLife
Bud Groth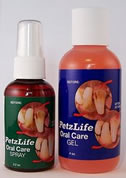 Our dogs and cats need to have their teeth cleaned regularly, just like us humans. However, our animals need to undergo anesthesia to have this done and unfortunately this is sometimes a risky procedure, especially with the older pet. Bud Groth at PetzLife thought that there had to be a better way to clean our pet's teeth. At PetzLife, you will find an Oral Care line of products, which include sprays and gels that do just that. The Oral Care Spray is specially formulated to end plaque and tartar buildup, and the all-natural ingredients kill harmful bacteria on contact. With your Pets mouth free from this bacteria breath becomes much fresher. It is not necessary to brush, but it will work faster if you follow directions and brush every 3rd to 4th day. The Oral Care Gel comes in peppermint or wild salmon oil flavors and removes plaque and tartar from your pet's teeth--no toothbrush required! Made with all-natural, holistic ingredients, Oral Care Gel safely removes plaque and tartar, reverses oral disease, promotes healthy gums, brightens teeth and kills the bacteria that cause bad breath. The ingredients mix with your pet's saliva when applied on your pet's teeth and completely coat your pet's teeth and mouth. This process kills harmful bacteria and loosens plaque and tarter. Safe for cats and dogs of all breeds.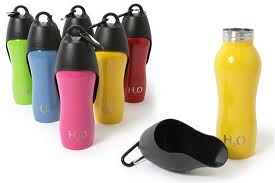 H204K9 - The Stainless Steel Water Bottle For Dogs
Using his background in industrial design, Bryce Lien & his team developed the first stainless steel water bottle for dogs, designed to match a dog's natural drinking style. Guided by their customers input, they have developed a stylish and quality product that will hold enough water and is built to last. Their stainless steel water bottles come in two sizes, 25 ounce for the big dogs and 9.5 ounces for the little dogs. They also have created a comfy adjustable bottle holder called the Neosling. Both bottles and sling come in many different colors.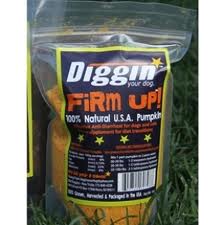 Diggin Your Dog - Firm Up Pumpkin
Most dogs get diarrhea at least once in their lifetime. Diarrhea is one of the most common problems affecting dogs and is the reason behind many visits to veterinary clinics. While most cases of dog diarrhea are not serious and will resolve without requiring veterinary care, it can be unpleasant for both the dog and the owners so it's important to try to treat minor canine diarrhea. One of the solutions is to give them pumpkin, which is a unique fiber that regulates the bowel. So, you buy a can, give them a few bites and then the rest of the can goes bad. Until now! Finally! Dehydrated pumpkin. No more cans. no more waste! Just add water! It is made from 100% USA pumpkin and apple fiber, which is a natural anti-diarrhea for dogs and cats. It is also 100% grown, harvested, made and packaged in the USA.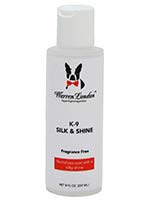 Warren London
Warren London was created to offer dog owners, vets and groomers luxurious natural spa and grooming products. Their dog shampoo, dog nail polish and hot spot treatment, along with a large variety of other pampering products, are available online and in retail stores around the world. Their products are also available in professional sizes, as Warren London is quickly becoming the #1 brand for grooming. So, look no further for your show dog quality shampoo, a 10-In-1 After Bath Spray designed to do it all, or their Hydrating Butter to moisturize both skin & Coat. Bring high-end professional quality products into your home and pamper your dog – don't they deserve it?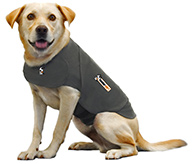 Thundershirt
Thundershirt's founder, Phil Blizzard, has a 10-year-old, 50-pound mutt named Dosi who will make friends with anyone. But Dosi was extremely frightened by loud noises like thunderstorms and fireworks. Sedation wouldn't work because you have to anticipate the storm by 1-2 hours for the sedatives to take effect. Noise desensitization training was next for Dosi. The concept is to expose the fearful dog to low levels of the problem noise (e.g. thunder recordings) until she becomes accustomed to it and then slowly increase the levels until she is no longer afraid of the real noise. Buts dogs can tell the difference between reality and recordings, probably due to the absence of other traits like the smell of ozone, or the feel of barometric pressure changes. So for several years, Dosi just had to suffer through the many thunderstorms and 4th of July fireworks. But then they heard about an alternative approach to relieving noise anxiety...the unique approach now offered by Thundershirt. It was amazing. With the very first usage, within two minutes, Dosi's shakes had practically disappeared, and she lay down. And the gentle, constant pressure of Thundershirt has worked for Dosi ever since. Thundershirt's gentle, constant pressure has a dramatic calming effect for most dogs if anxious, fearful or over-excited. Based on surveys completed by over two thousand customers, over 80% of dogs show significant improvement in symptoms when using Thundershirt. Thundershirt is already helping tens of thousands of dogs around the world, and is recommended by thousands of veterinarians and dog trainers. As for WHY Thundershirt's gentle pressure works to calm a dog, experts such as Dr. Temple Grandin believe that pressure has a calming effect on the nervous system. Using pressure to relieve anxiety has been a common practice for years.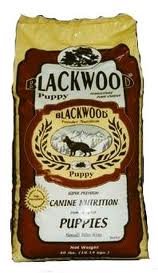 Blackwood Super Premium Pet Food
They've handcrafted Blackwood Pet Food products in their family-owned Ohio facility for nearly 20 years. Their premium foods are slow cooked in small batches — and they always will be. Because they're big believers in tradition. That's also why their all-natural foods include only the finest ingredients, sourced from suppliers they know by name. Their flavorful, easy-to-digest recipes deliver superior nutrition in every bowl. Which is a proven recipe for healthy, happy pets.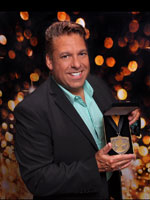 The Dogfather's Grooming Tip with Joey Villani Brought To You By SeniorPetProducts.com. Use the code "SAVE25" to receive 25% off.
Animal Radio® News with Stacey Cohen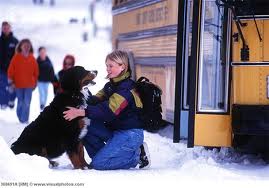 Pets Suffer Empty Next Syndrome Too
As kids across America go back to school or head off to college, bringing to an end weeks of summer fun and increased activity in the home, it's not only parents who suffer from empty nest syndrome; it can badly affect family pets too. According to a professor at Tufts University. At least one in six dogs, along with a countless number of cats, will exhibit symptoms of separation anxiety or display increased levels if they are already prone to the condition. Dogs and cats that enjoy human interaction and affection can become psychologically unglued — especially if their best human friend in the household happens to be one of the kids and suddenly that person "disappears" and goes off to college. It definitely leaves a void in the pet's lifestyle. The same applies when kids go back to school and suddenly their lives are so filled with activities that they no longer have the same amount of time for fun that includes the family pet. Ideally, if you know your pet is so unbelievably sensitive and would fall apart psychologically speaking, it's a good idea to consult your veterinarian in advance and begin a course about a month before the lifestyle change is going to take place. This will help a pet transition better.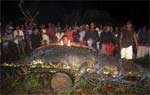 Largest Crocodile Captured
A giant 21-foot crocodile weighing in at about a ton was caught by a group of villagers in the Philippines, possibly making this the largest crocodile captured alive ever. The giant crocodile has been plaguing the town for years, as it reportedly attacked and killed a water buffalo last month and possibly a fisherman and child who have been missing since July. Villagers and veteran hunters of Bunawan, 515 miles southeast of the capital Manila, caught the crocodile after a hunt, which lasted about three weeks. It took nearly 100 people to pull the 2,370-pound crocodile out of a nearby creek where it was caught in sturdy traps with steel cables. A crane lifted the giant crocodile to a truck where it was placed in a caged-off area under the control of the Department of Environment and Natural Resources.

Hunt For Bear Who Killed Hiker
A Yellowstone National Park spokesman says two more grizzly bears have been captured as part of an investigation into the mauling death of a Michigan man. Park spokesman Al Nash said Wednesday that the adult male bears were captured in the Hayden Valley area, where 59-year-old John Wallace of Chassell, Mich., was killed August 25th while hiking alone in the park's backcountry. Nash says hair samples were taken from the animals for DNA testing. The bears were fitted with radio collars for tracking and released. Park officials have said they will kill the bear that mauled Wallace if they can confirm its role through DNA analysis. Another bear captured was released after being radio collared. Wallace's death was the second fatal mauling in a month, the first in 25 years.
Man Butchers Cow In Driveway
A man in Ogden, Utah is accused of butchering a cow in his driveway. Police responded to a home and found the man sawing the cow's head off. Officers say he may have shot the animal moments before commencing the butchering. Police say the man could face disorderly conduct and health code charges. Officers say it's actually not illegal to butcher a cow. However, discharging a firearm within city limits to kill the animal is illegal.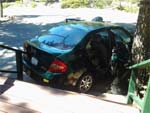 Bear Prefers Eco-Friendly Car
A California family is in the market for a new car following an all too close encounter with Mother Nature. Brian McCarthy says he and his wife were recently staying in a cabin at Lake Tahoe when they were awakened by the honking of their vehicle's horn. They looked outside to discover that a bear had gotten trapped inside their Prius. McCarthy stated that the animal completely gutted the inside of their car and even sent it rolling into a neighbor's yard by knocking it into neutral. The bear eventually escaped the vehicle and hasn't been seen since. McCarthy says he has no idea why the bear got into his car in the first place, noting that the only thing inside was a beach towel, some CDs, and a phone charger.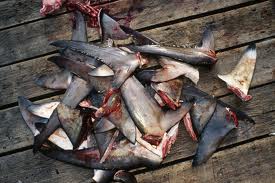 Ban On Shark Finning
Legislation to ban shark finning is now in the hands of the governor. The Legislature has approved AB 376, which would make it illegal to possess, sell, trade or distribute shark fins. Senator Christine Kehoe of San Diego says it's estimated 38-million sharks are killed each year. The practice of shark finning involves cutting the fins off of a live shark and then throwing the shark back into the ocean where it bleeds to death. Opponents of the bill say the fins are used in shark fin soup, which is an Asian tradition.

Too Much Elk-Ahol?
Rescue workers had their hands full when an apparently drunk moose got itself stuck in a tree in Sweden. Police believe that the moose became tipsy after ingesting a few too many fermented apples. It appeared that the moose was trying to climb the tree to reach a hanging fruit. Some animals in the region are known to get drunk during the fall on overripe fruit that fall from trees and naturally ferment on the ground. Luckily, the emergency team managed to pull the animal out of the tree that night, giving it some time to sleep off its buzz before heading back into the woods.


NEWS UPDATE Brought To You By PetzLife.com. Use the code "RADIO" to receive 20% off!

Listen to the entire Podcast of this show (#616)

indicates XM Satellite Radio and Podcast versions only.