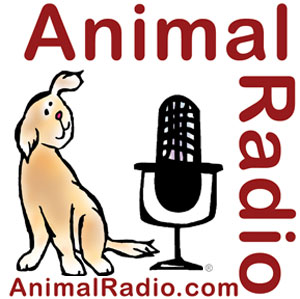 Animal Radio® Show #564 September 25, 2010
Where Are Michael Vick's Dogs Now?
Jim Gorant – The Lost Dogs

Animal lovers and sports fans were shocked when the story broke about NFL player Michael Vick's brutal dog fighting operation. But what became of the dozens of dogs who survived?
All dogs were originally put into government custody and lingered there for quite some time under the assumption that they all would be euthanized when the trial was done.
However, there was a lot of public outcry to do something to save these dogs. As a result, an ASPCA-led team evaluated each and every one of the 51 Pit Bulls taken off the property. They found a few hardened fighters, but many more lovable, friendly creatures desperate for compassion. These dogs were given a second chance. One of the things good to come out of this case in general for fighting dogs, is that you can't look at them as a group.
Out of the original 51 dogs, two dogs died while they were in government custody. Two were euthanized because one was badly injured and the other had lost it mentally. This left 47 dogs.
The remaining 47 dogs were placed into 4 categories: 1. Sanctuary dogs, which needed a certain level of professional care for life; 2. sanctuary dogs, which needed temporary professional care; 3. foster dogs, which went into foster homes with qualified, pet guardians (most of them have been adopted); and 4. law dogs.
The Million Dollars that Michael Vick was ordered to pay for his restitution and their care made all this possible.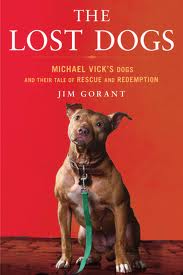 The ultimate success story of these dogs is Leo. Leo went into a small rescue called Our Pack in California. Leo showed a lot of the signs (as the other dogs did) with fear issues and was completely unsocialized. Leo had never lived in a home and had to get used to stairs and other basic things required living in a home.
Leo went into a house that had three other Pit Bulls. The guardian doesn't take all of the credit for Leo's success, as she feels that Leo was able to use her other dogs as a model and the other dogs helped shaped their new entry. Three months later, Leo became a Certified Therapy Dog, going into schools and nursing homes.
Is there a silver lining for fighting dogs surrounding these brutal abuses? Let's hope so! Author Jim Gorant researched each and every dog for a follow-up of The Lost Dogs.
http://www.TheLostDogsBook.com
Homeopathic Remedies Help Pet's Ailments And Conditions
George Luntz – Native Remedies/Pet Alive

In the wild, animals instinctively seek out healing herbs to help them when they are ill or undernourished.
Just like humans, domesticated animals like dogs and cats are affected by the health hazards of modern living. Pollution, poor nutrition, stress and unhealthy lifestyles can lead to a variety of illnesses and conditions that are very similar to those experienced by humans.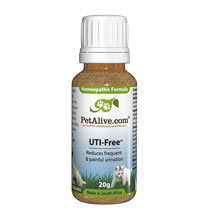 Native Remedies is the leading online brand for herbal and homeopathic products, with a broad range of over 70 effective, professionally produced natural and homeopathic remedies to help in the treatment of a wide range of ailments and conditions. All of their products are researched by experts in homeopathy and manufactured in FDA registered facilities.
Most veterinarians over-prescribe antibiotics for our pets' conditions, and just like us, they can develop a tolerance to them where they no longer work. What happens is that the pet owner then keeps coming back for the same problems. However, pets tend not to develop a tolerance to homeopathic products.
The PetAlive Homeopathic range is specifically designed to treat your pet in a holistic and natural manner.
Planning Ahead Makes Travel Easy With Your Furry Friends
Lynn Hayes -Family Travel Expert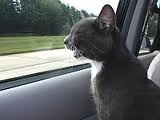 Family Travel Expert Lynn Hayes provides us with tips on making pet-travel smooth and easy.
These days' families are so busy, everyone has trouble finding time for the kids, their husbands and extended families. This is also true for our pets. So often when it is time to plan a vacation or even a weekend away, it's tough for us to leave our furry friends behind.
A lot of hotel chains are now recognizing that everyone wants to bring their pets along and they are making it easier for us to take our dogs and cats with us. They are going out of their way to ensure your pet is comfortable and cozy. Upscale hotel chains like the Kimpton Hotels have expanded their system-wide commitments to include guests' furry companions. With perks ranging from toys at check-in to doggie or kitty turndown service, pets have plenty to wiggle their tails about.
Whenever you are thinking about traveling with your pet, it is important to plan ahead. This will make things a lot easier for everybody. Because while a hotel may allow cats and dogs, they might be full, so you should always make reservations. Consider making an advance reservation through a pet friendly travel site or chain hotel website so you will know that your pet will be welcomed after a long day of travel.
You can even take your cat if you're prepared. Of course, most felines would rather cuddle up on their favorite pillow, but if you are prepared, you can make it a great experience for both them and you.
Don't forget your pet's collar, leashes and ID. A carrier or crate will also be important for making everyone feel comfortable and safe inside the hotel room. Consider bringing a familiar blanket or toy.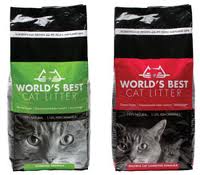 When Lynn travels with her cats, she never forgets their litter. You might not think a change in your cat's litter will be significant, yet it may affect the success of your trip. To help your cat feel at home in the hotel room, make sure you bring along their favorite cat litter so your pal does not have to adjust to yet another new smell or experience.
Lynn uses World's Best Cat Litter™, which fits well into her travel program because it is 100% all natural. It is also flushable, making the disposal of litter hassle-free when you're in the hotel and on the road.
With a good plan in place, you can relax and enjoy your time away!

Dodge Journey Pet Destinations
What Is Your Favorite Place To Take Your Pet?
People who have pets love to travel with them. At Dodge, they have made it easier with their pet friendly vehicle, the Dodge Journey, which contains concealed storage bins, Chill Zone glove box cooler and second-row dual in-floor storage bins with removable and washable liners (very handy for muddy paws!) Call us with your favorite place to take your furry-friend: 1-866-405-8405
This week's Dodge Journey Pet Destination:

While Victor was currently in the process of moving to Alaska from Alabama, he recalls the fond memories he had with his Lab who loves any place that has water. Her favorite place was Twin Mulberries in Alabama, which has a Little Mulberry Creek and a Big Mulberry Creek. She loved playing in the Big Mulberry Creek with her football. I am sure she will find some exciting places to play in Alaska as well!
Past Dodge Journey Pet Destinations: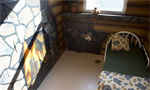 Carol from Pennsylvania loves to take her dog to the Nemacolin Woodlands Resort, which is a family and luxury vacation destination on 2,000 wooded acres in the Laurel Highlands of Southwestern Pennsylvania. You will also find the Nemacolin Wooflands, Pet Resort and Spa, Pennsylvania . You will find everything from climate-controlled rooms with elevated beds to a grooming salon, daycare and obedience training classes. The only problem you will have is that your dog will not want to check out!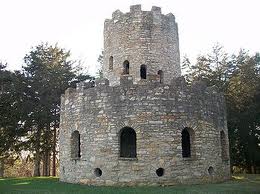 John of Clinton, Iowa loves taking his dogs to Eagle Point Park in Clinton Iowa , which has a big dog park and is situated in the northern section of Clinton. There, you will find a place to walk your dog on the levee along the river. Eagle Point Park overlooks the Mississippi River and General Zebulon Pike Lock and Dam (No. 11). It is a 164 acre park. Visitors are provided with spectacular views of the river and parts of Illinois, and Iowa. In the fall, you might even get lucky and glimpse hundreds of eagles fishing in the river.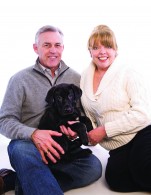 Susan Sims, Publisher of Fido Friendly Magazine, travels constantly around the country exploring Fido friendly places. So, we asked her what her favorite place was for her and her husband Gregg to take their dog, Junior. Susan loves Seattle, Washington, and tells us some great places. Susan picks Kimpton's Hotel Vintage Park in Downtown Seattle as her favorite hotel. During her stay, she enjoyed a view of the Space Needle from her room. Next, she picks Tulio Restaurant in the hotel. While your dogs can't dine in the restaurant, she was able to order some fabulous food from room service. And lastly, while she was in Seattle, she took her dog to Marymoor Dog Park in Redmond, Washington , which has 40 acres of off leash fun for your dog!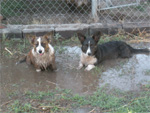 Mark, from Southeastern Wisconsin, recommends the Burlington Dog Park in Burlington, Wisconsin. He tells us it is a great place to take your dogs in the summer. They have some great open fields to let your dogs run free. It is also next to the Fox River, so if you have a dog that likes to flop around in swampy mud, it is a great place!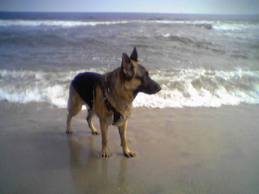 Vladae, Animal Radio's own Russian Dog Wizard, is one busy guy. He sees one client after another and is always hard at work turning unruly dogs around for their guardians. But after a hard day of training dogs, he and his wife like to take their dog Mika (who is of course very well behaved), to the Huntington Beach Dog Park in Huntington Beach, California. There, Mika can run free with the other dogs and just be herself!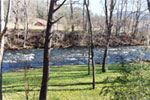 Steve from Tennessee recommends the town of Townsend, Tennessee, one of three gateways to the Great Smoky Mountains National Park, which has dubbed itself "The Peaceful Side of the Smokies." You can find many roadside parks along the Little River to take your pets. Steve states that his dogs first learned how to swim in the Little River.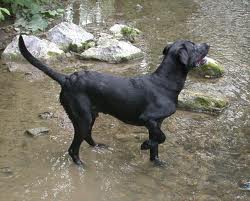 Richard of Bend, Oregon likes to take his Labrador Retriever to Tumalo State Park in Bend, Oregon, in the heart of sunny central Oregon. Tumalo State Park rests along Oregon's spectacular Deschutes River, which is a great place for your water-loving dog to romp.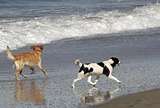 Glenn of San Diego recommends Ocean Beach Dog Beach in San Diego, California. Ocean Beach Dog Beach is open to canines any time. This small beach has plenty of sand for the dogs to run on, and waves for them to run through. On weekends there can be up to 100 dogs there.

Bo from Los Angeles, California tells us her 2 black labs like to go hiking and to the beach. But one of her favorite places to take them is Runyon Canyon Park in Los Angeles, California. It is a 130-acre park in the Santa Monica Mountains, two blocks from Hollywood Boulevard. She states that this is a great place where your dogs can frolic with other dogs and have a good time! And who knows, you might even catch a glimpse of a celebrity and their pet while you're there!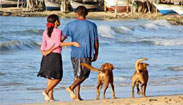 Danielle from Shell Beach, California tells us her favorite place to take her dogs is Avila Beach, California. She states it is a very secluded beach with a nice protected area to let your dogs run free. Everyone brings their dogs to this beach and it is a very pet-friendly place.
The Dogfather's Grooming Tip with Joey Villani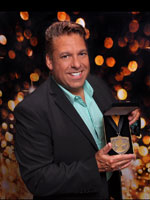 Not The Most Comfortable Subject To Talk About
It may not be the most comfortable subject to talk about, but it's important that dog AND cat guardians know about these smelly organs
Even though Anal Glands are not necessarily part of Joey's regular grooming tips, it is something you need to look out for and make sure that your groomer is doing.
Joey states that he gets excited about anal glands. He explains this by recalling when he was teaching grooming and they had a line of tubs against the wall. When you became en expert at expressing these glands, you could actually shoot them at someone grooming at the next tub. This was especially fun to do to the new groomers!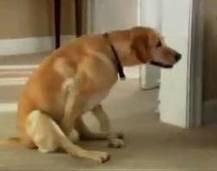 What are anal glands? Dogs have two of these glands, one gland on each side of the anus, which contain a foul smelling liquid.
They are scent glands that dogs use to mark their scent. Before dogs were domesticated, it was believed that dogs once used these glands in the same fashion a skunk would, and spray someone or something as a defense mechanism.
With dogs being domesticated, and with the foods that we food them, a lot of dogs (especially small dogs) have a problem releasing their anal glands. Normally these are expressed automatically when a dog passes his stools. When they aren't released, they will fill up like a balloon and rupture, which can lead to an infection.
Have you ever soon your dog scooting his bottom along the rug? Nine times out of ten they are trying to relieve these glands themselves. This applies some pressure and sometimes this will release them, unfortunately all over your rug!
If you don't know what you are doing, please have a professional groomer or your veterinarian express your dog's anal glands on a regular basis.

DOGFATHER'S GROOMING TIP Brought To You By SeniorPetProducts.com. Use the code "radiospp" to receive 25% off!
.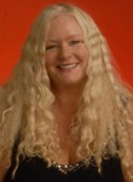 Animal Radio® News with Laurie Roberts

Guinness Book of World Records Animals
The 2011 Guinness Book of World Records is out, and of course, animals aren't being overlooked in so many interesting categories…. Like, I'm sure you have wondered, what is the most bottles recycled by a dog? Well, that would be the eco minded Labrador Tubby, who has fetched, crushed, and handed to his owner - slobber and all - 26,000 plastic bottles over the past six years…Most Frisbees caught and held? That would be Edward Watson's dog Rose, that can catch seven flying discs at one time, and hold all of them in her mouth at once!..... And, what is a good scuba session without your dog for company? Dwayne Folsom takes his dog Shadow when he dives off the Grand Cayman islands, where Shadow can go as deep as 13 feet, while wearing his own helmet, dive jacket and breathing tube that connects to his owners air tank. (smoky)….. I'm sure you have seen polydactyl kitties, but Ginger , a male tabby has 28 toes, that is seven per paw – with each toe having its own separate claw pad and bone structure. When Ginger claws the kitty tree, well, the kitty tree quickly becomes a twig…. We will have more Guinness animals in our next animal radio newscast.
Shortage Of Sea Ice Has Forced Walruses Onto Land
For the third time in four years, a shortage of sea ice has forced walruses onto land in Alaska. U.S. geological survey officials say at least 10,000 of the animals have gathered in a huge clump at Point Lay, Alaska. This year is similar to 2007 and 2009, where this same pattern occurred. The normal grouping is about 500 of the animals and the main concern is stampeding, because the walruses, while very social, are also very easily spooked. The risk is greatest to the youngest, as the elders can weigh around a ton. Some scientists predict ice-free summers by 2040, which doesn't bode well for these walruses.
Put That Collar on Your Cat!
Many owners have concerns about putting a collar on their cats – this is why only about two percent of lost cats are returned home. A recent study shows that cats will keep their collars on without injuring themselves, so get that collar on your kitty and microchip them as well. There are now even GPS collars – so maybe you can find out where it is they actually wander – if you are brave enough to want to know! Let's just hope he isn't wandering off to the Kit Kat Club!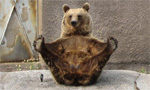 Bear Shows Off Yoga Skills
And finally, a big namaste to Santra, a female bear at Finland's Ahtari Zoo, who shows off her yoga skills – the very flexible bear shows off her stretching routine to the crowd. No word on if she will be leading the other bears in Pilates Classes, but she has asked Richard Simmons to stop trying to get her to wear one of his short shorts outfits.

Guinness Book of World Records Animals
The 2011 Guinness Book of World Records is out, and animals are included in a big way….Yhe longest tongue on a dog? Well, that would Puggy the Pekinese from Texas. This little dog has a tongue 4 and ? Inches long...but tubby is dwarfed by Scarlett's Magic, who is a first generation wild cat domestic hybrid that checks in as the worlds tallest domestic feline, measuring in at over 16 inches tall…Then there is the worlds longest rabbit. I mean, what happens, you bring a rabbit home, and one day you look and go 'dang, that is one long rabbit!' anyway, Darius has had his 15 minutes of fame on the today show, as this Flemish giant rabbit checks in at 4 feet 3 inches long. Suddenly I hear the Monty Python Group in Holy Grail – Killer rabbit! Run away, run away!......And I'm sure you have lain awake nights wondering, what could possibly be the fastest speed on a skateboard by a dog? Well, the celebrity skateboarding, body boarding, surfing bulldog from California, Tillman has that honor. At the X Games 15 in, where else, Los Angeles, he cruised his way across a 328 foot track in just under 20 seconds (go Tillman, go Tillman, go Tillman go, he's the little old bulldog from Pasadena)...And if you could pick a breed that would be most likely to pop a ton of balloons really quickly, who would it be? If you said Jack Russell Terrier – on the nosy! Anastasia managed to pop 100 balloons in just 44.40 seconds. Do not invite this dog to a birthday party!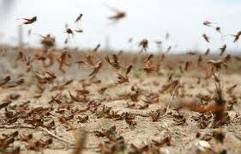 Hormones Make Locusts Swarm
Researchers at Sidney University have discovered that a hormone burst can make locusts swarm. This is apparently akin to ladies night at the hug a mug. The critical time for for locust control is right when they have hatched, and have yet to grow their wings, at that stage, they are shy, solitary grasshoppers – sort of like an 11 year old girl before her first Justin Bieber concert. But then, if one nymph touches another, it sets off a chain reaction as they all get a huge burst of the hormone serotonin. Locust researcher Professor Steven Simpson says that is when all hell breaks loose. Serotonin release is what sets the locusts off into a huge swarm – sort of the same effect as a half off purse sale at Macys!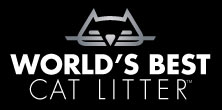 NEWS UPDATE Brought To You By World's Best Cat Litter™
Listen to the entire Podcast of this show (#564)

indicates XM Satellite Radio and Podcast versions only.