Sept. 30th 06
Out of Control - Clive Pearse
HGTV Design Star & Designed to Sell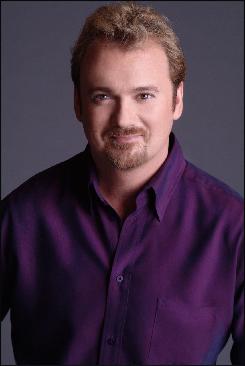 No, Clive is not out of control, Out of Control is a documentary that was filmed when 10 volunteers from California traveled to Romania to help with the stray dog problem that plagues the country. Some of the volunteers had special skills in the veterinarian or construction fields. Others decided to embark on this journey out of the goodness of their hearts. All are ordinary people who care deeply about our world and its future. After the filming, 13 puppies were brought home.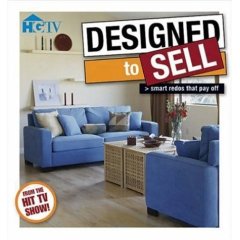 Clive, star of HGTV's Design Star and the Designed to Sell series, currently lives in Los Angeles with his dog Delia.
For tips on updating your property, for your own enjoyment if selling isn't in your immediate plans, check out the book, Designed to Sell: Make any home the hottest property on the block with expert advice from the popular HGTV series, available everywhere books are sold.
http://www.Schnuffie.com
http://www.ClivePearse.com
Michael Jackson - Deadbeat Dad
Tippi Hedren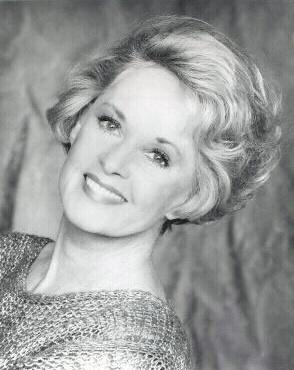 The Shambala Preserve sanctuary, which is looking after Michael Jackson's two pet tigers, has stated the star is not contributing to their upkeep. Former Hollywood actress Tippi Hedren agreed to look after Sabu and Thriller at her California wildlife preserve when Jackson's Neverland zoo closed. The singer was supposed to send a monthly check to pay for the animals' bills. However, a spokesman for Hedren, 76, says, "Tippi needed two more tigers like a hole in the head. The upkeep of her sanctuary costs $75,000 a month and she still takes small roles to keep it running."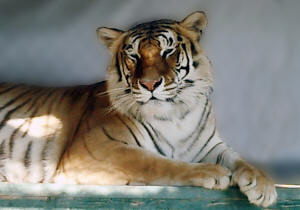 An African bull elephant, a female elephant, and the ranch's horses have also found new homes. Four giraffes, two orangutans and various parrots, reptiles and deer remain at Neverland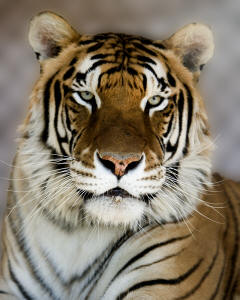 .
Would you like to "adopt" Sabu or Thriller, or one of our other "Wild Ones?" Check out the exciting "Adopt-a-Wild One" program!
http://www.Shambala.org
Do Chickens Have Teeth?
Britt Savage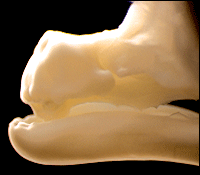 Matthew Harris, of the University of Wisconsin, was examining a mutant chicken embryo when he noticed several small bumps that looked like teeth. The teeth actually looked like small alligator teeth. This new discovery shows that chickens have the ability to grow teeth, even though they lost this feature quite some years ago.
Palomino - The Horse of Gold
Rae Ann Kumelos, Voice of the Animal


The Golden horse with the ivory name and tail has the perfect coloring to qualify as a noble mythic steed. Discover how the palomino is the horse of choice for artists, storytellers, a queen and a cowboy.
http://www.VoiceOfTheAnimal.org

Fido Friendly Travel Tips
Susan Sims, Fido Friendly Magazine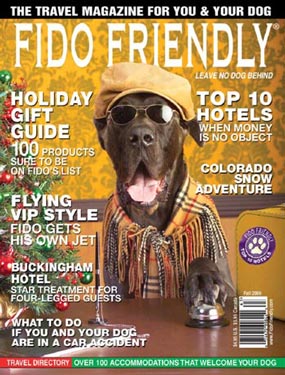 Susan takes us to Walla Walla, Washington where she visits the local vineyards with her dog and stays at the dog friendly Marcus Whitman Historic Hotel.
Another stop along the way is the Cypress Inn in Carmel California, jointly owned by Doris Day, Dennis LeVett and Terry Melcher. Ms. Day now lives in Carmel Valley where she looks after her personal pets and the Doris Day Animal Foundation.
And don't forget to join the Fido Friendly Travel Club. Visit http://www.FidoFriendlyTravelClub.com for more details.
Also, check out "OFF THE LEASH (Lifetime)" the cable channel's look into "the tumultuous world of a real-life Hollywood pet talent agency," on October 9th.
Fido Friendly Magazine is available at PetSmart and Barnes and Noble.
http://www.FidoFriendlyApartments.com
http://www.FidoFriendly.com
Talk With Your Animals
Joy Turner
Joy speaks with Herman, a 13-year-old cattle dog who has cancer of the mouth. She asks him if he is willing to undergo extensive surgery, and his overwhelming response is YES!
http://www.TalkWithYourAnimals.com
Pawbreakers
Brett Buchanan, Edible Animal Treats


What's a Pawbreaker? ­ A Pawbreaker is an all natural, healthy, safe and fun toy ball and treat rolled into one- a purrrfect combination. With most catnip toys, the catnip is encased in inedible fabric or plastic, which will frustrate any cat. It's like having your favorite candy but never being able to eat it!
Pawbreakers are the catnip equivalent of a 'Jawbreaker' for cats (without the sugar)!
Our secret recipe is 100% natural and uses only pure, fresh catnip and human-grade ingredients that are healthy for your cat! We call it 'candy' because it's such a treat for the kitties (even though its healthy and all natural)!
http://www.Pawbreakers.com
Katrina - Failures and Victories of Animal Rescue
Linda Anderson, Rescued: Saving Animals from Disaster
Operating beneath the radar in most American cities everyday, animal rescue came to the fore after Hurricane Katrina. An estimated 5,000 volunteers went to the Gulf coast to save 600,000 stranded animals. They joined in an unprecedented effort that brought hundreds of animal organizations together for the largest animal disaster rescue in history. In their new book, RESCUED: Saving Animals from Disaster, Allen and Linda Anderson, Minneapolis-based authors of the popular Angel Animals series, show that animal rescue has become a vital element in disaster preparedness for a nation where two out of three households have pets. In RESCUED, the Andersons document what human beings do for each other and for animals with inspiring and revealing interviews of 200 volunteers, Gulf Coast residents, and animal organization leaders operating in communities across the country.
http://www.RescuedSavingAnimals.net
http://www.AngelAnimals.net
Brochure Spotlights Indoor Dangers to Pets
Dr. Jim Humphries, Veterinary News Network
We assume our homes are the safest places for our pets. When in fact, potentially fatal dangers lurk on countertops, inside cabinets and behind closed doors and grow inside planters. Pet owners often do not realize that dogs can crush and open any childproof prescription vial. This highlights the fact that poison proofing a home for a dog requires even more attention to detail than for a toddler. And remember that only flea and tick products labeled for cats can be safely used on cats. Mistakes have been deadly. In 2005, the ASPCA Animal Poison Control Center managed over 100,000 cases involving animals exposed to just about every substance imaginable. Veterinarians are now working with the AVMA to help educate people about the potential hazards that may be present in their pet's everyday environment. A new brochure heightens pet's owner's awareness of substances and objects that can sicken pets. From pennies and plants to human prescriptions, and helps pet owners reduce or eliminate pet access and exposure to health threats. For more information, visit the ASPCA Poison Control website, at http://www.ASPCA.org
http://www.VetNewsNet.com
Rifleman Kahn, Army Dog
In the autumn of 1944, the war in Europe was drawing to a close. With much of southern Holland liberated, the Allies turned their attention to the German-occupied island of Walcheren from which access to the harbor road to Antwerp was controlled.
The attack began on 6 October. On the approach to Walcheren, a boat carrying an Alsatian, named Rifleman Kahn, and his handler, Corporal Muldoon of the 6th Battalion of the Cameronians, capsized. Cpl Muldoon couldn't swim but his loyal dog made his way through the water to help him. Ignoring shellfire and oil slicks, Kahn steered Cpl Muldoon to safety, the soldier clinging to the dog's coat. The island was liberated on 8 November.
Rifleman Kahn, who was donated to the military by the Railton family from Surrey, was one of thousands of dogs enlisted during the war. They underwent special training before being assigned to units. Kahn was returned to the Railtons but the bond he had formed with his military handler proved too strong and the pair were reunited. They were later awarded the freedom of Lanarkshire and the Dickin Medal.
Funny Cat Names Contest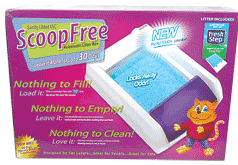 ScoopFree Automatic LitterScoopFree and Animal Radio are looking for the funniest cat names and the story behind them. Just submit your funny cat name and story and you will be eligible to win one of 3 prizes. Each prize consists of your choice of one Scoopfree automatic litter box or (if you already own a ScoopFree) a case of 6 ScoopFree Throwaway Trays filled with Fresh Step® Crystal litter.
Listen to Animal Radio at www.AnimalRadio.com for chances to win additional ScoopFree boxes, ScoopFree Throwaway Trays and other prizes for you and your cat.
ScoopFree is the first litter box you can leave totally alone for up to 30 days with one cat (15 days with two cats)-no scooping, cleaning or refilling. It utilizes our ScoopFree Throwaway Tray™ which comes pre-filled with Fresh Step Crystal litter. The crystal litter absorbs the liquids and dehydrates the solids, providing unbeatable odor control. The box automatically rakes and grooms the litter and seals the solid waste into a trap built into the tray, so you never have to see, smell or touch messy waste. After about a month, just remove the old tray and throw it away. Then replace with a new tray and you have just cleaned you litter box for another month.
The contest begins at on September 1, 2006 and ends on September 30, 2006. If you are chosen as a winner, you will be able to select which prize you want to receive. Winners will be notified by email by October 16, 2006. Not valid where prohibited by law.
http://scoopfree.com/contest/
ENTER FUNNY CAT NAMES CONTEST
Listen to the 1st Hour ABRIDGED VERSION Podcast of this show (#357).
Purchase a CD Copy of this Show

View Animal Radio Network® Broadcast Schedule in a new window.


Listen to Animal Radio® - Go to the launch page


Return to Animal Radio Network® Home Page


Read September Newsletter
Copyright 2006 All Rights Reserved Animal Radio Network LLC