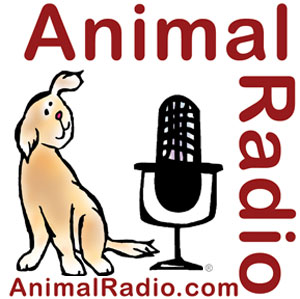 Animal Radio® Show #617 October 1, 2011
Hilarious, Heartwarming Tales About Man's Best Friend
Wade Rouse, I'm Not The Biggest Bitch In This Relationship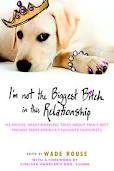 The book, I'm Not The Biggest Bitch In This Relationship, contains essays about humorous, neurotic relationships with our rescue dogs.
The essays are written by 11 New York Time best-selling authors and a number of comics. From battling for bed space to trying to transform a pampered NYC pup into a Texas rawhide, and from helping a shelter rescue navigate through her new life to interpreting dog run dynamics (and politics), being a canine companion has challenges as tough as any agility course, but laughter is just a tail-wag away. This collection features uncanny insight and witty prose.
Wade's mother was a hospice nurse and she rescued every dog she came across, which all became Wade's best friends. The book is kind of an ode to her and all the dogs in our lives.
The book is also for a good cause, as 50% of the royalties will go to the Humane Society Of The United States.
Your Dog Can Carry His Own Leash!
Fido Friendly Travel Talk With Susan Sims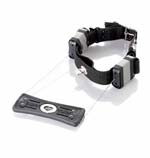 Susan Sims is a travel expert and knows that traveling with your pet isn't always easy. For instance, what do you do if your dog wants to jump out of the car before you get his leash attached? It is hard to hold them back by the collar as you are trying to get accomplish this. Susan speaks with Jane Angelich of Supercollar, who has a great collar to help out in situations just like this.
Supercollar is the only dog collar with a built-in leash. Jane has two labs and she states that searching for leashes, getting in and out of the car and heading out with the dogs was always a hassle. Now it's a breeze, because they carry their own leashes at all times, which are built right into their collar. The Supercollar is very strong; in fact, it is strong enough to pull a 2,500-pound car.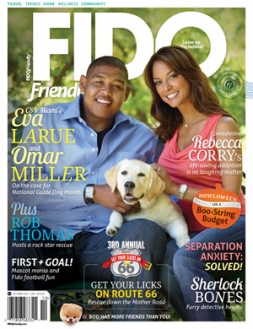 The Supercollar is manufactured in the United States and comes in 3 sizes, from a 5-pound dog up to a 90-pound dog.
Fido Friendly Magazine:
The Travel Magazine For You & Your Dog, a complete guide to Fido-friendly accommodations across the United States and Canada. "Fido Friendly is the only magazine dedicated to the travel lifestyle of man's best friend, and the one magazine your dog will thank you for." And don't forget to join the Fido Friendly Travel Club.
The Dogfather's Grooming Tip with Joey Villani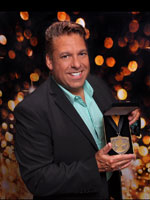 Preventing & Removing Ticks
Ticks thrive at this time of year when the weather starts to get a little colder but it is not freezing yet. They like the cold, moist weather.
You want to get the ticks before they bury into your pet's skin or even your skin. You can do this by applying a topical solution to the back of your dog's neck that you can find at your vet's. Remember, you still need to remove the ticks. While they will won't bite your dog, your dog can still carry them into your house where there will look for another host – which might be you!
If you go into the woods with your pet, take a comb with you. Make sure the comb's teeth are spaced tight enough so that when you comb through your dog's coat, the ticks won't pass through the teeth, but will actually be caught so you can remove them. Some ticks are so small; you might even want to consider using a flea comb.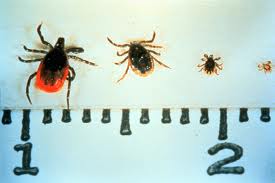 When you have combed out a tick, don't step on it! This is because if a tick is carrying eggs, they can still hatch. Instead, put them in a container such as a water bottle if you are outside, and if you are at home, flush them down the toilet.
If you do find a tick embedded in your dog's skin and you want to remove it, you can use a tick remover. A tick remover looks like a little spoon with a groove in it. You take this down between the tick's head and your pet's skin and pull it straight out. Whatever you use, don't twist! This can break the head off the tick which stays under your dog's skin and can cause an infection. If you get it out right, you might even be able to see some of your dog's skin in the mouth of the tick.
Every time you go out with your dog, check them for fleas.

DOGFATHER'S GROOMING TIP Brought To You By SeniorPetProducts.com. Use the code "SAVE25" to receive 25
Animal Radio® News with Stacey Cohen
App Lets You Know If Your Dog Walker Is Doing Job
Now there is an App to tell if your dog walker actually walked your dog! Dog walking customers can now find out exactly what time and where their dog was walked. Pet Check Technology™ is the first and only software and mobile application solution for the dog walking industry to provide both dog walking companies and dog walking customers with 100% transparency of when and where their dogs are walked. With Pet Check Technology, dog walkers simply scan a barcode when they arrive and depart their client's home using their mobile device. Customers receive an email alert each time the barcode is scanned and can track the walks online using GPS mapping at any time during or after the walk. The technology is available to dog walking companies to offer their clients. According to the 2009/2010 American Pet Products Association's National Pet Owners Survey, there are 78 million dogs in the U.S. and many of their owners work long hours and must rely on dog walking services.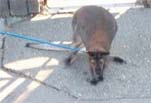 Lingerie Stealing Kangaroo
Benji the kangaroo is back with his owner after he was caught "red-handed" in the midst of a recent lingerie-stealing spree in Prague, Czech Republic. According to "The Zimbabwean," police received simultaneous calls about the missing two-year-old marsupial and a number of thefts from washing lines. A spokesman says they didn't think the two issues were related until one victim caught the animal making off with her underwear. Benji's owner says he's relieved to have his pet back and assures police that he "certainly didn't pick up the habit" from him.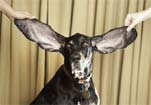 Coonhound Sets Record For Longest Ears
A Coonhound dog has made it into the Guinness Book of World for having the longest ears record, measuring over 25 inches in length; set to appear in the 2012 edition of the publication. The 8-year-old black and tan dog is named Harbor. His owner, Jennifer Wert, is from Boulder Colorado. Wert said, as a puppy, Harbor would often trip over his floppy ears and would take the family home stairs for a ride. "When he was 9 months old, he was sitting in his crate and his ears were hanging down over his paws," Wert said. Now, Harbor has set the record with those pesky ears. They are recorded as measuring 12.25 inches long for his left ear and 13.75 inches long on the right. "Cars will literally stop in the street to take a closer look and get a picture," exclaimed Jennifer. The extra-long ears displayed on most hounds, particularly the Coonhound, are used not for hearing but primarily for smell. Harbor uses his ears close to the ground to sweep odors up into his nose.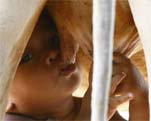 Cambodian Boys Has Unusual Eating Habits
A young Cambodian boy is making headlines with his unusual eating habits. Eighteen-month-old Tha Sophat has been suckling milk from a cow since July when a storm destroyed his home and his parents left for Thailand for work. Sophat's grandfather says the child became ill when he could no longer breast feed with his mom. However, after watching a calf nurse from its mother, the boy decided to do the same thing. The grandfather says he tried to pull Sophat away from the cow, but the boy started to cry. The grandfather says some of the neighbors don't agree with letting Sophat suckle milk from a cow, but notes that the child is in good health and "doesn't have diarrhea." The grandfather has reduced Sophat's suckling to just once a day.

Pets Are Becoming Popular Travel Companions
Nearly 45% of those taking part in a new TripAdvisor poll say they've taken a trip with their pets during the past year and 47% indicate that they're including their pets in the vacation plans they're making for the next 12 months. Nearly 75% believe their animals "travel well." In addition, 36% say they "always" enjoy bringing their pets with them on trips, and 41% note traveling with Fido and Fluffy is "often enjoyable." The majority of respondents planning trips with pets say they'll go by car, with 96% hitting the road with their animals. Only 12% will fly with their pets. Nearly 60% will make a pet-friendly hotel their home away from home, while 54% plan to stay with family or friends. For 39% of those polled, upcoming trips with pets will include a stay at a vacation rental.

Bear Spray Requires Evacuation
One man's visit to Grand Teton National Park proved particularly irritating thanks to a poorly placed container of bear spray. According to NationalParksTraveler.com, the park visitor accidentally sat on an unsecured can of the concentrated pepper spray inside the visitor center, forcing park rangers to evacuate the entire building. They quickly called in the emergency staff and were able to reopen the center the next day. Although several people were affected by the spray, they all declined medical treatment. Witnesses confirm that the incident was most likely an accident, but the guilty party didn't stay around to argue his case. He immediately ran from the building and rangers were unable to find him.

NEWS UPDATE Brought To You By PetzLife.com. Use the code "RADIO" to receive 20% off!

Listen to the entire Podcast of this show (#617)

indicates XM Satellite Radio and Podcast versions only.