Animal Radio® Show #461 October 4, 2008


Dean Koontz, Bliss To You


Everybody knows Dean Koontz. He is an enormously popular novelist with eleven #1 New York Times bestsellers to his credit. But do you know Trixie? She was the Koontz family's beloved golden retriever, and she had quite a following of her own. The author of two previous books, Trixie had a megawatt personality that attracted her own loyal contingent as a guest blogger on Dean's website, signing off each post with the phrase "Life is good, bliss to you." Sadly, Trixie passed away in 2007. After her death, her blog received 50,000 condolence emails. Clearly, she had touched a chord. And now, inspired by Trixie's wise and sunny outlook, comes BLISS TO YOU: written by Trixie, as told to Dean Koontz.
Though Trixie is no longer with us, she still has plenty of sage advice to share, and many adoring fans to share it with. Here, in loveable, humorous, and touching language, Trixie talks to Dean from the other side, taking readers through her eight steps to bliss: Calm, Beauty, Fun, Meaning, Others, Humility, Loss, and Gratitude. As Trixie herself says, "You know is true. I am dog, and dog can't lie."

A sample of some of the wisdom awaiting readers in BLISS TO YOU:
The Practical: "When you stop to smell roses, be careful not to inhale bee."
The Meaningful: "Is your world. You belong here. No less or more than anyone, you belong."
The Requisite Cat Joke: "When throwing party, remember cats can't hold their liquor."
The Uplifting: "Love fun and laughter because you were made for joy."
The Koontz family adopted Trixie after an injury released her from Canine Companions for Independence (CCI), a non-profit organization that trains dogs to assist people with disabilities. The Koontz family is a major supporter of CCI. In fact, the southwest campus in Oceanside, CA, is named the Gerda, Dean, and Trixie Koontz Campus. The author proceeds from sales of BLISS TO YOU will be donated to CCI.
Trixie Koontz (1995-2007), a good dog, was trained by Canine Companions for Independence to assist people with disabilities. Released from service because of elbow surgery, she went to live with Dean and Gerda Koontz in southern California. The successful author of three books, Trixie would be proud to know that her royalties are donated to CCI to pay medical bills for other assistance dogs.
http://www.deankoontz.com



Joy Behar, The View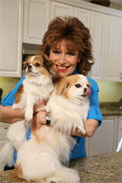 Joy Behar, dog lover, comedian and co-host of the national talk show The View Joy currently has two dogs, Tallulah and Gracie, which she says you can set a clock to when it comes to eating. When asked if she lets her dog sleep in the bed with her, and she said she doesn't allow it ­ they just do! And let's not forget her cat who joins them ­ which makes it a very crowded bed!
Joy was the celebrity judge who helped select the winner of the national search for the New Face of ALPO. Ike, a four-year-old, 18-pound pug from Barrington Hills, Illinois was the grand prizewinner of the Alpo Real Meat Moments video contest. Ike licked his competition (more than 200 canine competitors nationwide) and gobbles his way into the hearts of the judges with his dizzying dinnertime antics, complete with headstand atop his meat meal! Watch the video.
Ike's grand prize package includes:
Ike's image will appear on over 2.5 million cans of ALPO brand dog food
Ike will be featured in an ALPO print ad
Trip for two, plus Ike, to Hollywood for five days and four nights for a taste of fame that includes: a day with Hollywood animal trainer; meet-and-greet with celebrity dogs from TV and film; a tour of animal film landmarks around Los Angeles; and spa treatments for dog and owner(s)
Hometown celebration and larger-than-life inflatable of ALPO can with Ike's image
One year supply of ALPO
$10,000 cash
Joy Behar is also an author. Her first children's book, Sheetzucacapoopoo: My Kind of Dog, was written about her late dog, Max. The mixed breed ­ part Shih Tizu, part cocker spaniel, and part poodle, was a member of Joy's family and their bond was unbreakable. Due to her love for animals, Joy donated her royalties to the North Shore Animal League America.



Princess the Prognosticating Camel


John Bergmann, Popcorn Park


Princess, the Associated Humane Societies/Popcorn Park Zoo camel who made national headlines last year with her uncanny ability to predict the winners of Sunday National Football League season and post-season games is at it again this year.
This is Princess's third season of picking the winners. And anyone who's followed this camel's choices knows she's got it all over the bookmakers.
During the regular NFL season last year, Princess's standings were 11 correct predictions and six wrong ones. Her playoff standings were phenomenal, selecting eight out of 10 winning teams. And, of course, she defied the odds makers and correctly picked the Giants over the Patriots to win Super Bowl XLII.
"Who knows how or why she does it, but the fact of the matter is, I'd take Princess's picks over any human expert, any day," said Princess's caregiver and Popcorn Park Zoo General Manager, John Bergmann. "She caused quite a stir last year when she picked the Giants for the Super Bowl. News media from all over the country were stopping by, calling in and reporting on our girl and her gift."
Princess's weekly selection methods have always been the same. Bergmann writes on his hands the names of two teams playing that weekend. Princess, whose favorite snack at game time or anytime is graham crackers, makes her game choice by eating the sweet treat from the hand that has the name of her favorite team written on it.
Bergmann then announces Princess's pick on the Associated Humane Societies/Popcorn Park Zoo website, www.ahscares.org, a few days before the game and also keeps a running tally of her wins and losses.
To know Princess and her elegant history, one would never think she would delight in football pools. Princess was once a beloved pet of Doris Duke, who raised Princess and her sister Babe from youngsters. The pair had their own barn, which was like a mansion, and they were taken on summer vacation with Mrs. Duke to her estate in Rhode Island. If the weather became inclement, Princess and Babe were put up in the solarium.
After this devoted animal lover passed away, her camels were still kept on her estate. Babe passed away several years ago, leaving just Princess. Princess's caretaker was about to retire to Connecticut. When it looked like she had nowhere to go, AHS took her in to the Popcorn Park Zoo, where the gentle, friendly camel has happily made her home.
When Princess is not working her football magic, she is enjoying zoo visitors, along with the hundreds of other animals who call Popcorn Park Zoo "home." Popcorn Park Zoo was established in 1977 for the sole purpose of providing a refuge for wildlife, exotic and domestic animals that are sick, elderly, abandoned, abused, or injured. The federally licensed zoo houses more than 200 of these animals and birds in spacious surroundings on seven acres in the heart of the scenic Pine Barrens.


Vladae, The "World Famous" Russian Dog Wizard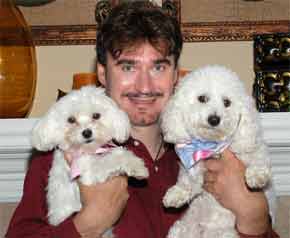 3 Things You Should Know About Your Dogs
1. If you treat you dog as the human ­ they will treat you as the dog.
2. If you refuse to owe you dog ­ your dog will owe you
3. Dogs do not do democracy very well.
Dog Is Obsessive About Food And Will Steal It
This dog rides in a semi-truck with his guardian. She will steal food off the dash of his truck. She will also steal food off of the table and once stole a prime rib roast at Christmas. There are two things happening. One, the dog steals in your presence and two, the dog also steals in your absence. When a dog steals in your presence it means that he has no respect for you. When the dog steals in your absence, it has nothing to do with respect. Try putting something bitter on human food and set up your dog by leaving the food where he is sure to find it. When he gets a hold of it, this will teach him that human food doesn't taste right.
5 Major Things To Get Respect Out Of Your Dog In No Time


1. Say what you mean and do what you say.
2. Terminate your dog's democracy.
3. Terminate your dog's welfare.
4. Take away privileges.
5. Retire your dog from security duty.
http://www.911dogwizard.com



Save Money on Pet Care
Dr. Marty Becker, Good Morning America
With gas and groceries taking an ever-bigger bite out of family budgets, we're all looking for ways to economize. That means saving on pet care, too. You'll want to buy smart, but most important, focus on prevention. By keeping your animals healthy and avoiding expensive procedures, you can slash what you spend on your pets without short-changing their health.
Keep pets fit and trim
Most dogs and cats in America today are overweight, and those extra pounds increase the likelihood of serious health problems such as arthritis, diabetes, and cancer.
To help your pet maintain a normal weight (you should be able to feel ribs), carefully measure its food, keep treats to a minimum, and be sure to work in a daily exercise session. If your pet is overweight, try to shed those excess pounds slowly, to avoid the health risk that can result from sudden weight loss-especially in cats.

Learn to do things yourself
Most people can learn to handle basic pet grooming at home, from bathing to nail trims. If nothing else, you can stretch out the time between professional grooming for high-maintenance pets with some at-home care. Check the library for grooming guides and look for breed-specific tips on the Internet.
Another do-it-yourself strategy: Brush your pet's teeth to lengthen the time between expensive cleanings at your veterinarian's office.
Minimize risk from accidents
Saving the life of a pet after it has been hit by a car or poisoned by hazardous foods, plants, or medications can cost thousands of dollars. Keep cats indoors to prevent injuries and protect them from communicable diseases; keep dogs on a leash or in a fenced area. And keep hazards out of reach.
Work with your vet to cut costs
Vaccinations are no longer recommended annually for most dogs and cats, but that's no reason to skip a yearly vet check. "Well-pet exams" can spot little problems before they become expensive ones and also can make sure that your pet gets proper parasite control. If your pet needs a medication, ask the veterinarian to write out a prescription instead of filling it himself. You may find considerable savings by comparison-shopping at local pharmacies, especially if there's a generic equivalent. Also ask if your vet offers discounts for senior citizens, multiple pets, and promotions such as Dental Health Month.
And when it comes to treating a sick pet, discuss all the alternatives before making a decision. There may be less expensive but equally effective options.
Buy smart
Shopping for pets can be great fun, but your furry friend probably doesn't need that new designer collar. When it comes to toys, cut them back but not out-good chew toys have saved many an expensive pair of shoes.
You can save money by buying in bulk. Choose the largest bags of food or litter, and get case discounts on canned goods. Split your dry-food purchases with a pet-owning relative or friend, and store your portion in an airtight container. (But be sure to keep a copy of product info from the bag, in case there are questions or problems.)
Trade goods and services
Other pet-lovers are likely also feeling the squeeze, so look into bartering to get what you need. Remember, bartered goods and services don't need to be the same. You can provide one thing-such as tax-preparation-for another, such as pet-sitting or pet supplies.
Be prepared for the worst
Health insurance for pets is a rapidly growing industry for a good reason: People want to know that cost won't dictate decisions when pets need veterinary care. Pet insurance plans vary widely, from those that pay for preventive care to those designed for catastrophic care only. Because plans differ, do your research before buying to make sure the most common health problems are covered-and at the best price.
http://www.petconnection.com



Vinnie Penn, Animal Radio's Resident Party Animal


Hidden Dogs in Parked Cars
I have an interesting question I would like to ask you. Also, feel free to hit me up at vinnnie@animalradio.com.
My question is this, why is it that whenever I park my car in a convenient store parking lot and I'm getting out and cutting between two other cars on my way to walking to the store, the rabid, aggressive, hostile beast that someone has left in their vehicle, usually a pickup truck, is ninja quiet until I'm in between the two cars and then lunges through that half-way rolled down window of the truck, just at the time that I'm passing through the cars? Can anyone answer that? It's like these dogs are left in the front seat of the vehicle and almost trained to, "Now, you don't make a sound, don't let anybody know you're in there until they're creeping in between our car and the car next to us and then scare the bejesus out of them!" Cause you know the guys who own these dogs say things like bejesus!

The other day I was on my way into the convenient store. I just wanted to grab a soda, which I didn't even wind up doing because the Mountain Dew would have finished me off with the heart attack I had in the parking lot. It would have been the final blow. I'm walking in between a car and a truck when this German Shepherd/Pit Bull/Rottweiler/Hybrid, yes, I believe they exist and I'm going to call it a Germit Weiler, comes lunging through the half-way rolled down window just at the exact moment, not three minutes or three seconds before, just as I'm in between. And there's just enough window down so that he's barking wildly and his saliva splatters me on the side of my face, and I had to scream (which I've been told that I scream kind of like a girl) in the parking lot of the convenient store. The owner of course thinks that this is hilarious, but if I was with my five-year-old, that would have been it, dogs would have been off limits for the rest of her life.
So please, somebody out there tell me, are dog owners training their dogs to sit like ninjas on the front seat of their vehicle with the window rolled halfway down, trained to wait just until that person cuts in between their vehicle and the one next to it, just for laughs?
I got it ­ it's a hidden camera show. "It's When Dogs Scare the Crap Out of You in Parking Lots." And hey, Vinnie Penn's on the debut episode!





Talk With Your Animals with Joy Turner
Joy speaks with Heather, who wants to know where her little girl's lost kitten, Honey, is. She was wearing a collar and recently went missing.
http://www.talkwithyouranimals.com
http://www.joyturner.com



Animal Radio® News with Bobbie Hill



Victims and Lost Pets Reunited
The city of Houston is helping reunite hurricane victims with lost pets. The Houston Society for the Prevention of Cruelty to Animals has teamed up with Pethealth Inc. and Pets 911 to offer an online database for lost pets. Rescued and lost animals are being entered into the portal by staff members with the information updating every 15 minutes.
The Disaster Response Pet Portal is at HoustonSPCA.org or log on to pets911.com
Foreclosures Impact Felines
The foreclosure crisis in southern California has impacted animal shelters as well as homeowners. In Orange County the Irvine Animal Care Center has been inundated with cats. They have over 260 felines looking for homes along with 100 dogs. At Orange County Animal Care, the shelter director says they're housing 300 dogs and 300 cats. Jennifer Phillips said, "We've seen an increase in the number of people who can no longer afford to care for their pets or have lost their housing........."

Lion Survives Hurricane
Since Hurricane Ike bombarded the gulf coast hundreds of stories of survival have surfaced but only one includes a lion. When the storm struck Bolivar Peninsula, Texas Michael Ray Kujawa evacuated with his full-grown lion. Kujawa is the owner of a local zoo. The escape route was blocked by rising waters forcing Kujawa and his lion to seek shelter in a church. There was a group of residents who spent the night in waist deep water with the lion who was described as calm as a kitten. Kujawa said, "When you have to swim, the lion doesn't care about eating anybody." When the sun rose the following day, everyone was still alive.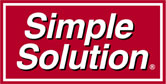 NEWS UPDATE Brought To You By Simple Solution Natural Line Of Products


Animal Minute With Britt Savage



Cockatoo Cries Wolf
When screams of help were heard outside a home in Trenton, NJ, concerned neighbors quickly called the police. Police arrived to hear a woman screaming, "Help me, Help me!" And when no one answered the door, they kicked it in only to find not a woman, but a cockatoo. Owner Evelyn DeLeon said it wasn't the first time 10-year-old Luna had brought authorities to their home. About seven years ago, Luna went through a phase where he imitated a baby crying. Child welfare workers responding to reports of a possible abandoned baby showed up. DeLeon said her bird is forever adding new sounds from watching TV in both English and Spanish. I'm thinking it might be a good time for Luna to take up reading books!
Dog "Rattles" After Ingesting 13 Golf balls
A Scottish Labrador retriever apparently loves the national pass time a little too much. Oscar the 5-year-old lab was used to taking walks along the fairways near his home in Scotland when his owner Chris Morrison noticed his dog was rattling. A vet found the source of the noise - 13 golf balls. Oscar scarfed down more than a dozen of the dimpled balls, which were removed during surgery. Oscar now wears a muzzle on his walks.



International Animal News with Kaye Browne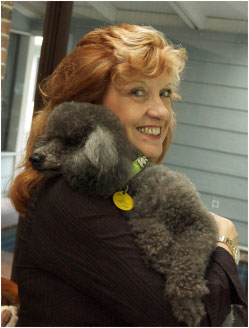 If You Were Going To Be Stranded On A Desert Island ­ Who Would You Choose To Be Stranded With You?
Brad Pitt? Angelina Jolie ­ minus all their kids of course! Well ­ according to a new survey -more than two thirds of Americans would rather be stranded on a desert island with their pet ­ rather than with their partner. Health insurance provider Petplan also discovered that more than half the pet parents surveyed threw parties for their pets, 63 percent cook for them, 68 percent dress their pets while a whopping 70 percent share their bed with a pet.

Which Breed Of Dog Is Most Likely To Destroy Your Home.
Speaking of surveys ­ a British study has tried to work out which breed of dog is most likely to destroy your home. Top marks if you suggested the clutzy Great Dane as the title ­ but I'll bet you didn't pick the runner up the tiny Chihuahua. In its lifetime, the average Chihuahua apparently causes eleven hundred dollars worth of damage ­ things like soiled carpets, scratched doors through to chewed sofas and broken ornaments.
What are the most NON-destructive breeds? ­ The pug and the gentle St. Bernard.
The Rogue Roo
German police and fire fighters chased a rogue kangaroo for several hours through the small town of Siegburg before finally netting it. The fire chief Thomas Glatz admitted he initially thought reports of the rogue roo were a prank ­ but it turns out the bouncing escapee was one of two kangaroos called Tequila and Sunrise kept as house pets.

A Beach ­ Just For Dogs
Here's a cool idea ­ a Mediterranean tourist Mecca has set aside a beach ­ just for dogs! Ayia Napa in Cyprus is better known for all night partying ­ but has now introduced the first legal beach exclusively for animals - after complaints it was becoming a dog's life for man's best friend. The move follows what's thought to have been 'dog rage' when a dog walker and his pooch were run down by a car after a heated exchange with a fellow beach user opposed to animals. However ­ despite the wealth of support from dog walkers, it's only a temporary haven ­ the beach is eventually going to be turned into a yacht marina.
Snakes On A Plane
Did you see the movie 'snakes on a plane'? Have you been on an Air India flight lately because if so ­ you could have watched a real life version. Horrified crew discovered a snake coiled up under a seat after the passenger jet landed in Delhi and the passengers had gotten off. Despite their best efforts they weren't able to catch it as it slithered around the plane ­ eventually disappearing into an air vent. Air India staff later denied the reptile was a venomous cobra ­ saying although they couldn't be sure what type of snake it was ­ it had obviously been scared off and no longer posed a risk because ground staff and fumigators couldn't find it. Yeah right!
Listen to Current World News





Pet Proofing
Dr. Jim Humphries, Veterinary News Network
The most common pet emergencies veterinarians see are fractures, intestinal blockages, ingestion of household chemicals, lacerations and soft tissue trauma, all of which can result from accidents at home. Pet proofing your home is a simple and an inexpensive way to keep your furry family members safe and happy. Listen in as Dr. Humphries explains some of the things you can do to pet proof your home.
http://www.myvnn.com
Your Vet Questions Answered with Dr. Debbie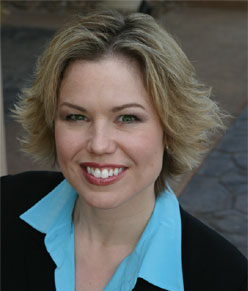 Cat with Cerebral Palsy is Becoming Aggressive
This cat was diagnosed with cerebral palsy and is becoming more and more aggressive, attacking both people and dogs. When she was younger, she was much more friendlier. Dr. Debbie doesn't feel that this is a result of the cerebral palsy and thinks that something else might be going on. She suggests a vet check up.
Pros And Cons On Owning Goats
When considering obtaining goats to take care of your pasture or just as pets, you should be aware of the pros and cons of owning goats. Some things that Dr. Debbie states you might want to keep in mind is that they need vaccinations and need to be de-wormed. Goats are primarily hay eaters and need to be kept away from grains. You also have to be ready for their chewing behavior and make sure that there is nothing valuable for them to get a hold of. Also, make sure there are no toxic plants that they might chew on. And don't turn your back on them!

Should You Crate Your New Puppy?
While new puppies are a lot of fun, it is also the most frustrating time you will have with your dog. Dr. Debbie is a firm believer in the crate training method. With crate training, you are pulling out an instinct that dogs already have, which is to sleep in enclosed areas. If you look at wild dogs, that is what they do. Wolves sleep in dens and go out elsewhere to do their bathroom business. Crates are great for housetraining and to keep puppies away from things when they are unsupervised. Sound therapies are also great for new puppies. You can play quiet music or find CDs that have been created just for puppies.
Overweight Maine Coon
More cats get fat on a free choice dried food diet than on anything else. Canned food can actually be more helpful when managing weight problems in cats. With dried food, they kind of graze, and they eat and eat, as they are trying to fill themselves up on the carbohydrates and protein. In canned food there is generally more protein, kind of like a "Catkins Diet," where you are not limiting carbohydrates, but you are increasing protein.


Listen to the entire Podcast of this show (#461)

Broadcast on XM Satellite Radio and Podcast Versions Only.

Listen to Animal Radio® - Go to the launch page
Return to Animal Radio Network™ Home Page
Read September Newsletter
Copyright 2008 All Rights Reserved Animal Radio Network LLC