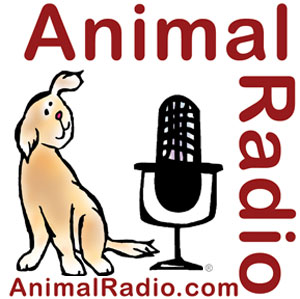 Animal Radio® Show #566 October 9, 2010
The "Jane Goodall" of Ants
Mark Moffett, Adventures Among Ants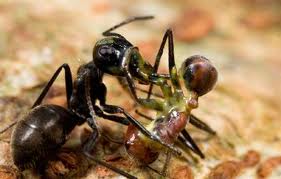 Mark Moffett (Dr. Bugs) has been called the "Jane Goodall of Ants" and the "Indiana Jones of Entomology," and he will forever change the way you think about the little critters.
Did you know ant colonies are sisterhoods? "The guys don't really do much," says entomologist Mark, "They have sex and die. And apparently that's satisfactory for them." Guys really don't have a role. The male ant is sort of a "couch potato" and the female ant doesn't appreciate their presence.
Most of our experiences with ants as children are in ant farms. However, these farms did not include the queen ant.
Mark says if he were ever reincarnated as an ant, he would not want to be the queen. She is responsible for all of the offspring and is generally a forced "egg layer." If he were an ant, he would want to be a worker ant who eats for a living and stores up food for the other ants when they need it!
Ants and humans are more alike than humans and chimpanzees. Humans and ants are the only ones who have societies of millions. So just like us, ants need highway systems and traffic rules. They even have a voting system, something chimpanzees would never think of.
Among the species he details include:
With rare exceptions, mature ant colonies range over the same sizes as human societies, from about a dozen in hunter-gatherer groups to several millions in city states
As in human societies that grew large with the industrial revolution, ants in large colonies tend to be specialized in their jobs and work in teams and assembly lines to get a job done
Large ant societies have highway systems that can be organized much like ours;
Ants follow clear traffic laws while moving along these busy roads
In some circumstances, ants seem to be able to count—or at least judge "more" or "less"
To decide the best new nest location for their colony, ants put their choices to a vote
Ants use a kind of market economy to decide on the most desirable goods and services being proffered by their worker kin
The ants of Europe and North America are among the very few animals other than man to take slaves—the only other convincing example is an Australian bird
Certain ants invented agriculture millions of years before humans
There are tool-using ants
For ants, health care is a priority
Ants may look the same, but individuals have distinct personalities
Ants and humans are the only animals to carry out warfare
Most fierce are African army ants, which are known to kill human infants or cattle
A Brazilian ant employs suicide squads
Ant workers live a few weeks to a year or so. While that may not seem like much, it is longer than the life span of most insects.
"My parents say I watched ants in diapers. That was easy because I was small then. Now I have to get down much lower," Mark says. His parents said he used to call them by name, "Sally, Joe, Harry…"
Even though he is a lot taller now and not so close to the ground, he may have lost that perspective, but his explorations have helped him to discover new species and ant behavior that make people fall in love with the unexpected in nature.
National Feral Cat Day - October 16th
Becky Robinson, Alley Cat Allies

Alley Cat Allies is dedicated to protecting and improving the lives of our nation's cats. October 16th marks the 10th Anniversary of Nation Feral Cat Day. No, not another Hallmark creation. For a decade, Alley Cat Allies has celebrated this occasion by Trapping, Neutering and Releasing hundreds of furr-balls.
Trap-Neuter-Return (TNR) improves the cats' lives by ending the breeding cycle. The cats no longer undergo the stresses associated with mating and pregnancy and the population stabilizes because there are no new kittens.
A "feral" cat is a cat who has reverted in some degree to a wild state. They also are born to former domestic cats who were lost or abandoned and then learned to live outdoors or in environments involving little human contact. Most of these cats depend on people for their food source.
Many of us have been helping feral cats for many, many years, and Alley Cat Allies has been around for 20 years. After about 10 years, they realized that it was a time for people to rally and to speak out for the protection of cats and to see that policies are changed. You can't touch these feral cats, so you have to use a humane box trap. Most people don't know what to do them. National Feral Cat Day is to show support of these animals.
For many years these cat were caught and killed and shelters. This procedure was known as "Catch and Kill." However, for an adult feral cat that is living on its own, the best thing you can do for them is to take them to a veterinarian to be either spayed or neutered, vaccinated and ear tipped (a small part of their left ear is taken off so they can be easily recognized as being altered and vaccinated) and then release them back where you found them. This is called TNR.
If you do find one of these cats or a colony of cats, please visit Alley Cat Allies for information on their Feral Friends Network Program. There, you will find a list of groups and resources for free or reduced spays and neuters.
You have to wear your heart on your sleeve when it comes to National Feral Cat Day so don't forget the "I Heart Feral Cats" t-shirt. This shirt is a great way to get the conversations going!
Healthy Treats for Dogs of All Sizes
Caryn Stichler – Sergeant's Pur Luv™ Treats

Pur Luv™ is a new brand of dog treats by Sergeants. Each Pur Luv™ treat is made from wholesome, natural ingredients that are not only tasty, but also beneficial to your pet. These ingredients include tomatoes (which contain vitamin C, vitamin A, potassium and lycopene, a vital antioxidant), carrots (an excellent source of antioxidant compounds and provitamin A carotenes), peanuts (a great source of monounsaturated fats, vitamin E, niacin, folate, manganese and protein), honey (liquid gold goodness 'containing minerals and vitamins) and flax see (a good source of omega fatty acids.)
Bacon, peanut butter and honey flavors make these treats irresistible to dogs. Because they come in a variety of interesting, unique textures and flavors, they'll keep your dog interested. Little Trix, small bites that are perfect for small dogs or training treats, and Chewy Bites, extra chewy treats good for dogs of all sizes, will lure even the most finicky furry friend. Mini Bones (for small dogs) and Grande Bones (for medium and large dogs) include a highly flavorful center and texture that helps promote dog dental health.
You'll know the treats are good for him – he'll just think you really, really love him!

Dodge Journey Pet Destinations
What Is Your Favorite Place To Take Your Pet?
People who have pets love to travel with them. At Dodge, they have made it easier with their pet friendly vehicle, the Dodge Journey, which contains concealed storage bins, Chill Zone glove box cooler and second-row dual in-floor storage bins with removable and washable liners (very handy for muddy paws!) Call us with your favorite place to take your furry-friend: 1-866-405-8405
This week's Dodge Journey Pet Destination: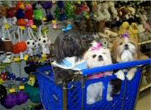 Mike of Santa Maria, California likes taking his dogs to PetSmart in Santa Maria, California. He has 2 Shih Tzus and they love going there. It is their treat of the week. They like to run around the store and smell all of the items on the shelves. He states that they are very social dogs and they get to meet and great all of the other dogs and people. They even enjoy riding in the carts!
Past Dodge Journey Pet Destinations:

Animal Radio® nominates the Loews Lake Las Vegas as this week's Dodge Journey Pet Destination. This was the first time anyone from the Animal Radio dream team had ever visited Loews Lake Las Vegas and we were all truly enchanted by the grounds. The fact that they let your furry friend (with all sorts of pet amenities) enjoy it with you, makes it that much more inviting. If you are ever in the area, don't miss the opportunity to check this hotel out - we give it a 5 Paw Rating!

While Victor was currently in the process of moving to Alaska from Alabama, he recalls the fond memories he had with his Lab who loves any place that has water. Her favorite place was Twin Mulberries in Alabama, which has a Little Mulberry Creek and a Big Mulberry Creek. She loved playing in the Big Mulberry Creek with her football. I am sure she will find some exciting places to play in Alaska as well!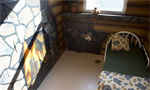 Carol from Pennsylvania loves to take her dog to the Nemacolin Woodlands Resort, which is a family and luxury vacation destination on 2,000 wooded acres in the Laurel Highlands of Southwestern Pennsylvania. You will also find the Nemacolin Wooflands, Pet Resort and Spa, Pennsylvania . You will find everything from climate-controlled rooms with elevated beds to a grooming salon, daycare and obedience training classes. The only problem you will have is that your dog will not want to check out!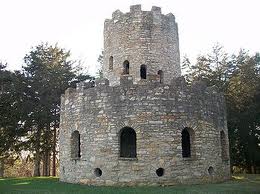 John of Clinton, Iowa loves taking his dogs to Eagle Point Park in Clinton Iowa , which has a big dog park and is situated in the northern section of Clinton. There, you will find a place to walk your dog on the levee along the river. Eagle Point Park overlooks the Mississippi River and General Zebulon Pike Lock and Dam (No. 11). It is a 164 acre park. Visitors are provided with spectacular views of the river and parts of Illinois, and Iowa. In the fall, you might even get lucky and glimpse hundreds of eagles fishing in the river.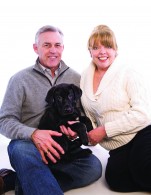 Susan Sims, Publisher of Fido Friendly Magazine, travels constantly around the country exploring Fido friendly places. So, we asked her what her favorite place was for her and her husband Gregg to take their dog, Junior. Susan loves Seattle, Washington, and tells us some great places. Susan picks Kimpton's Hotel Vintage Park in Downtown Seattle as her favorite hotel. During her stay, she enjoyed a view of the Space Needle from her room. Next, she picks Tulio Restaurant in the hotel. While your dogs can't dine in the restaurant, she was able to order some fabulous food from room service. And lastly, while she was in Seattle, she took her dog to Marymoor Dog Park in Redmond, Washington , which has 40 acres of off leash fun for your dog!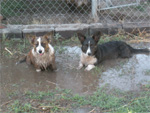 Mark, from Southeastern Wisconsin, recommends the Burlington Dog Park in Burlington, Wisconsin. He tells us it is a great place to take your dogs in the summer. They have some great open fields to let your dogs run free. It is also next to the Fox River, so if you have a dog that likes to flop around in swampy mud, it is a great place!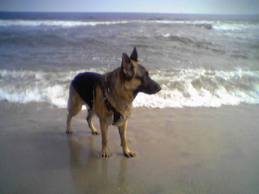 Vladae, Animal Radio's own Russian Dog Wizard, is one busy guy. He sees one client after another and is always hard at work turning unruly dogs around for their guardians. But after a hard day of training dogs, he and his wife like to take their dog Mika (who is of course very well behaved), to the Huntington Beach Dog Park in Huntington Beach, California. There, Mika can run free with the other dogs and just be herself!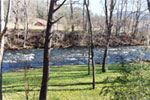 Steve from Tennessee recommends the town of Townsend, Tennessee, one of three gateways to the Great Smoky Mountains National Park, which has dubbed itself "The Peaceful Side of the Smokies." You can find many roadside parks along the Little River to take your pets. Steve states that his dogs first learned how to swim in the Little River.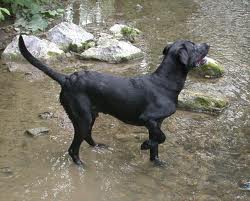 Richard of Bend, Oregon likes to take his Labrador Retriever to Tumalo State Park in Bend, Oregon, in the heart of sunny central Oregon. Tumalo State Park rests along Oregon's spectacular Deschutes River, which is a great place for your water-loving dog to romp.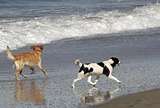 Glenn of San Diego recommends Ocean Beach Dog Beach in San Diego, California. Ocean Beach Dog Beach is open to canines any time. This small beach has plenty of sand for the dogs to run on, and waves for them to run through. On weekends there can be up to 100 dogs there.

Bo from Los Angeles, California tells us her 2 black labs like to go hiking and to the beach. But one of her favorite places to take them is Runyon Canyon Park in Los Angeles, California. It is a 130-acre park in the Santa Monica Mountains, two blocks from Hollywood Boulevard. She states that this is a great place where your dogs can frolic with other dogs and have a good time! And who knows, you might even catch a glimpse of a celebrity and their pet while you're there!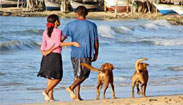 Danielle from Shell Beach, California tells us her favorite place to take her dogs is Avila Beach, California. She states it is a very secluded beach with a nice protected area to let your dogs run free. Everyone brings their dogs to this beach and it is a very pet-friendly place.
The Dogfather's Grooming Tip with Joey Villani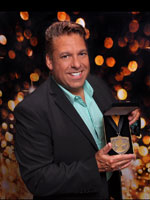 "Beware" of Box Dryers
About 6 months ago, Joey was on a morning show where they were discussing a dog that died in a drying kennel. Another incident recently happened, so Joey wants to warn people about what to look for when going to the groomers.
A "Box Dryer' is a heated type of kennel with a built in dryer. Groomers will use these on dogs that don't need to be hand dried. It is a great tool when used properly. Unfortunately we deal with an unlicensed industry when it comes to grooming.
A dog that is left unattended for an extended period of time in these dryers can die of heat exhaustion. What happens is that the dog falls asleep. After it's fur dries, the dog then becomes dehydrated and passes away. These dryers can get 100+ degrees hot. Joey doesn't understand why the manufacturers of these dryers haven't limited the temperature to reach no more than 70 degrees, which would be sufficient to do the job.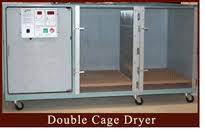 When you take your dog to the groomer, ask if they have kennel dryers and what their procedure is for a dog who is in one. Their procedure should be after 20 minutes, they should check the pet. The best usage of these dryers is to use it for 20 minutes and then turn it off for 20 minutes, and keep repeating this until the pet is dry, checking the pet every 20 minutes. Also, the temperature should not be set any higher than 70 degrees.
If you have a dog that has a flat face, such as a Pug, Boxer or Shih Tzu, these dogs should NEVER be put in one of those kennel dryers. The air blows directly into their face and without a long nose; they can't breath nor catch their breath.

DOGFATHER'S GROOMING TIP Brought To You By SeniorPetProducts.com. Use the code "radiospp" to receive 25% off!
.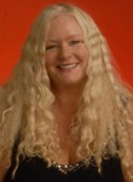 Animal Radio® News with Laurie Roberts

Pet Resort For $1,000 A Night
What is probably on your mind when you are headed to that really dicey one star hotel in a rotten neighborhood is - I am truly happy my pet can stay in a nicer place than me. If this is you, then Jet Pet Resort, near the Vancouver International Airport, is for you. For instance, dogs can get the full Rock Star Package. For $1,000 a night your dog gets a private limo pick up and drop off, a luxury suite with 24 hour care, daily dog park adventures and private walks, luxury spa treatments, doggie massage, catered meals, and a picnic in the park. Word has it that Keith Richards is looking into this - for himself! If something a bit less lavish is more your style, your dog can still get a private suite w/ a plasma TV (and we know how much dogs hate a fuzzy picture) for $69. Cats can get suites starting at $20, where they can visit the cat lounge, also w/ a plasma TV, where they can watch their favorite, the Bird Channel. Hopefully the Jet Pet Resort will also offer therapy to owners that don't get to stay in such a first rate place -perhaps the Doggie Downer Bargain Martini Lounge.

The Latest Franchised Pet
Micro Pigs. They are from Vietnam, and have been around for decades, but are now the subject of a reality show in the UK, starring Jane Croft and her little piggies. Fans of the pigs, which start at 14 inches tall, say they are very intelligent and affectionate, easy to look after and inexpensive to maintain. I am guessing that means low garbage bills. The micro pigs do not come cheaply, ranging in price from $850 to almost $2,000.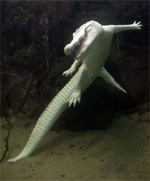 Claude, the Albino Alligator, Turns 15
Happy 15th Birthday to Claude, the albino alligator at the San Francisco Academy of Sciences. The honoree was given 15 fish flavored cupcakes with hummus frosting. Upon hearing of this, local foodies immediately duplicated the recipe, and began selling them as the latest in California Cuisine, for $10 a pop at upscale restaurants. Hmmmm... What wine goes with fish flavored cupcakes with hummus frosting?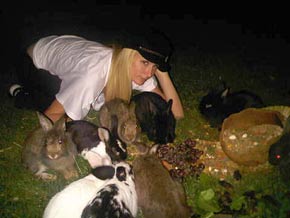 Paris Hilton Adopts 20 Bunnies
Paris Hilton has added 20 rabbits to her brood of pets. Who knew she liked animals that don't fit in purses? But Paris tweeted that she was in a pet store, and saw that the bunnies were destined to be snake food, so she brought them all home.

Woman Fights Off Bear With Zucchini
All that zucchini you grew this summer... it's not just for foisting off on your friends and co-workers anymore. A huge Animal Radio tip of the cap to a Montana woman who saw a black bear attacking her 12-year-old dog on the back porch of her home near Missoula. The woman screamed to draw the bear's attention, and it charged her and swiped at her leg. She jumped back into her kitchen and grabbed the closest thing, which ended up being a 12-inch zucchini from her garden. She thru the zucchini at the bear, it hit him square on the noggin', and it turned tail and ran. Neither the woman nor her dog needed medical attention. Wildlife officials are trying to locate the bear.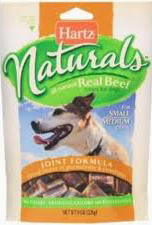 Hartz Voluntarily Recall
Heads up dog owners. Hartz Mountain Corporation is voluntarily recalling one lot of Hartz Naturals Real Beef Treats for Dogs as there are concerns they may have been partially contaminated with Salmonella. It is the eight oz. bags that are being recalled and they came from a Brazillian supplier. To find out more, consumers can call 1-800-275-1414. You can also get that number, plus the lot number and UPC code info at AnimalRadio.com.
Poodle Rides the Rails
A black poodle in Oakland, California proved that he might be half cat, and have at least several lives. The poodle hopped off a Bay Area Rapid Transit train - also known as BART at one station, onto the tracks, and proceeded to head down a tunnel to the next station. Police searched for the dog, and there was no sign of the owner. The poodle continued down the middle of the tracks, unaware of the 10,000-volt rail that could truly ruin its day. The dog got to the next station, hopped up on the platform and disappeared. BART agents said they were continuing to try to find the owner, and that they hoped the poodle at least had a ticket.
Bikers Against Animal Cruelty
If you are tooling down the road in Connecticut and come upon a group of guys and women on motorcycles, you may be getting the pleasure of meeting lawyer Jan Trendowski and his group, BAAC. That's Bikers Against Animal Cruelty. This group hosts music events at the legendary Toads Place Nightclub, and puts on group motorcycle rides that benefit abused animals. They have raised over $90,000 that has gone to animal shelters to help families pay vet bills and to pay vet bills for abused animals. Their official mascot is Chance, a dog that was abandoned in an apartment with no food or water. He is on the road to recovery and, if you are interested, up for adoption. Their website is Bikers Against Animal Cruelty.org.
58 Flights Remove Animals of the Gulf Spill
The oil spill in the Gulf has affected our animal friends, too. Recently, 58 flights took over 100 animals to shelters around the country. Shelters in the hard hit gulf area are overwhelmed with animals that have been abandoned or surrendered, many by fishermen who could no longer get work and couldn't care for their pets. One shelter was forced to euthanize over 900 animals in June. The rescued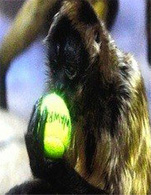 animals have gone to Humane Societies around the country.
Monkey Picks Winners of US Open Singles
Many remember Jimmy the Greek, but now we have Grandpa the spider monkey. Grandpa is a resident of the Staten Island Zoo, and, after a search of many animals by the staff, was the one chosen to pick the winners of the recent US Open Singles Championships. Grandpa picked both winners, and posted a respectable 6-3 during the tournament. No word on if Grandpa can help you w/ your NFL bets! Check out the video.

Listen to the entire Podcast of this show (#566)

indicates XM Satellite Radio and Podcast versions only.