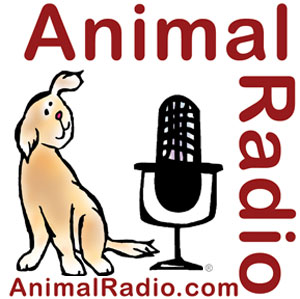 Animal Radio® Show #672 October 20, 2012
Flight Of The Butterflies Movie
Dr. Chip Taylor, Scientific Advisor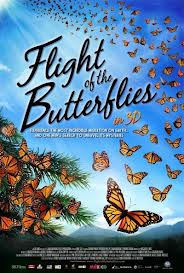 Monarch butterflies are amazing fragile creatures (weighing less than a penny), which could be crushed by a raindrop. Every year they undertake a spectacular journey (the longest insect migration on the planet) across Canada-U.S.-Mexico, to a place it's never been.
Flight of the Butterflies is an awe-inspiring adventure of two unlikely heroes that share a common strength. Based on the true story, the film follows the epic journey of the iconic monarch butterfly and the determined scientist, Dr. Fred Urquhart, who spent 40 years trying to discover the mysteries surrounding their journey and secret winter hideaway. It all began with a small boy daydreaming about where butterflies went each winter.
As the film illustrates, it takes two to five generations of butterflies to migrate north from Mexico through the U.S. to Canada and one "super generation" to complete the migration back south to Mexico.
The migration from Mexico usually starts around late February or early March. Most of these butterflies die in 3 weeks and it is their offspring that make their way up to Canada. It can take two to three generations to complete the trip, with the last super generation (or migratory generation) making their way back down to Mexico starting in August. They will arrive in Mexico in conjunction with the "Day of the Dead," in the beginning of November. This last super generation can live around 8 to 9 months, compared to the prior generations that only live about 3 weeks.
The filmmakers hope to galvanize audiences with its educational outreach and special "Got Milkweed?" campaign, providing theaters with seed packets of the monarchs' only food source and only place where they lay their eggs, which a key to their survival. Unfortunately, the population of Monarchs is only half of what it used to be about 10 years ago. This is mainly due to loss of habitat and changes in agricultural and development.
In the immersive 3D Giant Screen environment, moviegoers will experience this journey up close and see the evolution from egg to caterpillar to pupa to butterfly captured for the first time.
Key To Lifelong Joint Health
Dr. Steven Allday, LubriSyn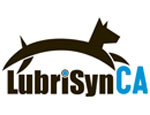 Dr. Steven Allday is not your ordinary equine veterinarian. His special expertise is in demand from Churchill Downs to Saratoga, from Hollywood Park to Calder, from Pimlico across the pond to Newmarket and Curragh.
Dr. Allday is also the founder of LubriSyn, an anti-inflammatory joint supplement, which was originally developed for horses, but also works well in humans and dogs.

Age and exercise degrade joint fluid, which is a symptom of osteoarthritis. Over time, The body doesn't produce as much HA (Hyaluronan acid). LubriSyn replenishes natural HA in the joints to keep them mobile and healthy, with a convenient oral administration.

But you don't have to wait until you see physical symptoms in your older dog. You can start your dog on LubriSyn as a puppy to maintain their joints throughout life as they age. Preventative medicine gives you much better results, and is a whole lot better than the restorative route. Don't wait until your once active dog has trouble getting up and is no longer jumping in your car.

How soon can you put you dog on LubriSyn? As soon as they are eating solid foods. LubriSyn's formula for dogs can be put right on top of their food daily. It makes a huge difference in their life because it is a natural way to improve the fluid in the joint. With LubriSyn you get a good anti-inflammatory response and you can basically slow down the degenerative process once it has started. The good part is that it helps resolves some of the symptoms of osteoarthritis, and doesn't just cover up the symptoms like regular anti-inflammatories.

Visit http://www.lubrisyn.com and get 25% off your first order with code ANIMAL RADIO.
Howloween Pet Costume Benefit
Wendy Diamond, Animal Fair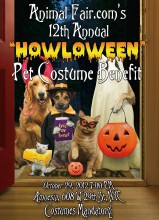 Do you and your pet want to celebrate Halloween and help homeless animals at the furriest fabulous Pet Halloween benefit in history? Please join Wendy and Baby Hope Diamond for AnimalFair's 12th annual Howloween Pet Costume Benefit to support The Lucky Diamond Critical Care Ward at The Humane Society of New York. This celebrated event has been featured on Fox, Yahoo, Extra, and on the NBC Today Show.
Join Real Housewives of New York's Countess LuAnn de Lesseps, HGTV's Dina Manzo MSNBC's 's Thomas Roberts, Law and Order's Richard Belzer, the confirmed judges!
The Halloween hound who wins "Best Howloween Costume" will win a $500 doggy bag filled with treats, join our celebrity judges in helping pick our best costume contest and co-host the night with Baby Hope! So get creative and start tailoring your Snookie Schnauzer, Mutt Romney, Bark Obama, Honey Boo Boo or authentic Snoop Dogg costumes.
All animals are welcome to participate! But beware: the competition will be fierce. Last year was complete with Snooki Schnauzers, True Blood Terriers and a Frankenstein pup that stole the show. Don't worry, no one walks or wags away empty-handed, as there will be plenty of food, spirits (maybe some spooky kind), and treats for everyone.
To enter your pet in the contest, go to Facebook, upload a photo of your dog, cat, fish (we don't discriminate) in costume (funniest, scariest, craziest) with their name, and a caption tooting why your pet deserves to win and join Baby Hope Diamond in hosting this spectacular Howloween benefit!
Does your dog have a spooky adoption story? Do you have an animal up for adoption that needs media exposure? Has your cat almost used up all nine lives and deserves a fun night on the town? The more philanthropic and heartwarming your pet's story reads – the more votes you'll receive! There will be one lucky winner and four runner-ups, so be unique!
The decision will be announced on AnimalFair.com and on Facebook October 26, 2012. (Winners will have to provide their own transportation and accomodations.)
The event will be held at the majestic Amnesia NYC on October 29, 2012 @ 7pm. Tickets and tables are available and proceeds will benefit The Lucky Diamond Critical Care Ward at The Humane Society of New York. For over one hundred years (that's 700 in dog years!).
The Humane Society of New York has helped injured, sick, and homeless animals in need through medical attention and adoption centers. The Humane Society's veterinary hospital provides quality care, as well as spay/neuter services, to pet owners with limited means. The hospital and no-kill adoption center help more than 300,000 animals every year. Lucky Diamond Critical Care Ward is a tribute to Lucky's service, and the countless animals she helped to find loving homes in her lifetime. The story of Wendy's new adopted dogter is heaven sent! Meet Hope Baby Diamond!
To ensure that everybody has a howling good time and in keeping with the Howloween spirit, we ask that all pets and people arrive in costume. Join us and help to raise money in Lucky's memory and keep her legacy to save all animals (underdogs) in need moving onward!
The space is limited for the actual benefit so please buy your tickets in advance. No Tickets will be sold at the door! Thank you for your support!

The Dogfather's Grooming Tip with Joey Villani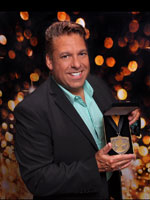 Prevent Hair Breakage
Joey was recently contacted by a woman who has a Lhaso Apso and lives at the beach. The dog is having a big problem with hair breakage, as he spends a lot of time in the sand.
It makes a lot of sense to Joey when he found out the problem is occurring near the water, as it makes it difficult to diagnose without actually seeing the dog. When you live near an area that has a lot of sand or a lot of dust, either near the beach or in the desert, and have a dog with a long flowing coat, the sand is very abrasive and almost works like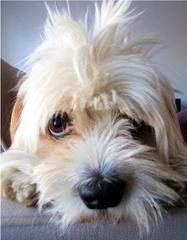 sandpaper and will break down you dog's coat no matter what you do. You might think that applying a great amount of conditioner will solve the issue. The problem with this is that there are many kinds of conditioning treatments for your pet depending where you live.
For instance, if you live near a sandy environment, you don't want to use a conditioner that has filler in it. Filler is anything that states it whitens, brightens, texturizes, contains lanolins or silicone and is basically anything that alters the coat. You want plain conditioner. When you use a conditioner with filler near sand, your dog's coat becomes a magnet and will suck up sand, because the coat will be a little sticky, and will be like a dust magnet.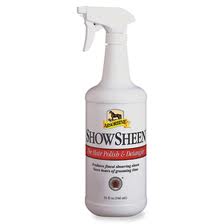 For sandy areas, you want something that is going to hydrate, moisturize and correct the coat without pulling things into it. This conditioner will absorb into the skin through the hair shaft and it will help nourish the hair, without just sitting on the coat.
If you live away from the coast in a humid area, you want to use a conditioner that contains fillers. For this area, this type of conditioner will develop the volume that you want, without being a dust magnet. But you still don't want to use it everyday.
Joey likes to use a product call Show Sheen when he wants a nice shine on a dog. This is a big secret of Joey's and is his number one product. Show Sheen will moisturize and will almost coat the dog, but it is a dust magnet so you don't want to use it every day. You can apply it once every four to six weeks.
Animal Radio® News with Stacey Cohen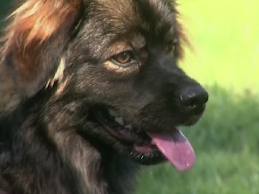 Dog Hitchhikes Under The Hood For 110 Miles
A dog survived a 110-mile trip beneath the hood of a Chevy Silverado with the blazing Southern California sun above. The 25-pound pooch is now doing very well. The "Orange County Register" reports 52-year-old Jaime Magana of Chino says he had no idea there was a dog hitching a ride in the engine compartment until he stopped in San Clemente for lunch. He says after he turned off the engine, he felt something moving in the truck. When he got out to look, he says he saw some fur sticking out from above the left front tire. The dog has been nicknamed "Chevy." He will be put up for adoption if the owner isn't found.
Chocolate May Boost Memory – But In Snails!
A Canadian study shows that chocolate may boost memory, but in snails. The study by the University Of Calgary was published in the Journal Of Experimental Biology. It showed that a flavonoid found in chocolate, wine and green tea enhanced the snails' memory. Scientists made their discovery by injecting snails with the chocolate flavonoid and submerging them in water. Typically, when underwater snails extend a snorkel-like breathing tube. If the water is deeper than the tube the snail can only remember to keep the tube closed for three hours. But when the snails were injected with the chocolate component they remembered to keep their snorkel shut for a whole day. A second session showed the snails had improved their memory and they kept their breathing tube closed for three days. Further tests also showed that the chocolate-exposed snails retained their memory longer than regular snails. However, researchers still do not know what the implications of these tests are for human memory.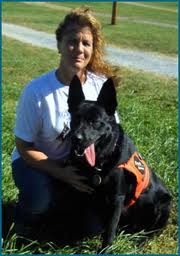 Who Better To Find A Lost Dog Than Another Dog?
Anne Wills is the founder and executive director of Dogs Finding Dogs, a Baltimore-area nonprofit that uses trained tracking teams to search for lost pets. Her group mostly works in Maryland, Delaware, Virginia, Pennsylvania and the District of Columbia, but it counsels owners of lost pets on a national basis and has other qualified teams scattered around the country. "(Tracking) still works," says Wills, noting her group's 94 percent success rate. A scent can last three or four weeks, said Wills, depending on environmental factors (weather, traffic conditions, type of surface). Her teams are successful, she says, because they're aggressive and persistent. There's a $175 suggested donation to cover gas and expenses. Wills' website includes a list of useful tips for anyone who has lost a pet: Go to http://www.dogsfindingdogs.com.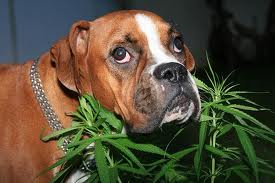 Pooches Get High On Pot
Pooches getting high on pot are an increasing problem in states like Colorado, where medical marijuana is legal. Veterinarians say what used to be a rare problem is becoming alarmingly more common, and the results can be deadly. When dogs get into their owner's stash, they can get sick, staggering and vomiting. "They basically [lose] a lot of their fine motor control, they have a wide-based stance and they are not sure on their feet," said Dr. Debbie Van Pelt who works at the Veterinary Specialty and Emergency Hospital in Englewood, Colorado. Dogs most commonly get stoned by eating their owner's pot-enhanced foods. Dr. Stacy Meola, a veterinarian at Colorado's Wheat Ridge Clinic said she saw two dogs die when they got into baked goods made with marijuana butter, commonly sold at dispensaries. While most dogs that ingest marijuana are back to normal within 24 hours of treatment, vets urge pet owners to keep the drug at a safe distance from animals.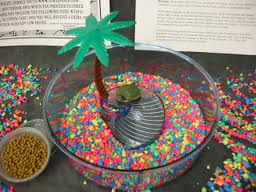 Armed & Dangerous Turtles
If a pet turtle shows up at your home, do not take him in. He is considered armed and dangerous. No joke. According to the Centers for Disease Control and Prevention (CDC), the number of Salmonella cases linked to tiny breeds of the reptile (it's not an amphibian!) is on the rise. Six current outbreaks of the bacteria-borne illness are directly linked to exposure to the illegal contraband. Yes, pet turtles are illegal. Here's how it happens: They release the bacteria when they relieve themselves (that's a fancy way of saying turtle poop). Remnants of the Salmonella strain live on their shells and get transferred to human hands and mouths easily. Even just letting the turtles run free in the house can spread the disease with serious consequences.
Hogs Gone Wild
An investigation is underway into the death of an Oregon farmer who was eaten by his hogs. Authorities in Coos County say 70-year old Terry Garner went out to feed his animals, including several hogs that weighed about 700 pounds apiece. Shortly thereafter, family members went to the hog pen and found Garner's dentures, but little else. Authorities say the hogs ended up eating most of the man in their enclosure. Officials are trying to figure out whether one of the animals knocked Garner down, or if he might have had a heart attack and ended up in a position where the hogs could consume him.

NEWS UPDATE Brought To You By ScoopFree.com. Free Shipping on trays plus up to $20 off your first subscription.
Listen to the entire Podcast of this show (#672)