October 21, 2006
Jillian Michaels, NBC's The Biggest Loser hosts Pet Contest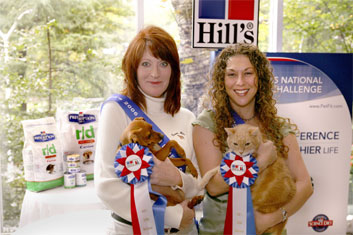 After months of exercising, feeding the right food, and avoiding extra treats, the 'weighting' is over for the finalists who made the cut for the Hill's 2006 National PetFit™ Challenge.
Cat and dog hopefuls from across the country hit the super-sized scale for a final weigh-in and were given one last chance to impress the judges at the award ceremony. Guest judges Jillian Michaels (TV's toughest trainer from NBC's hit series The Biggest Loser) joined renowned veterinarians Dr. Marty Becker and Dr. Jennifer Jellison at the judging table. The decision was not easy, but a Miniature Pinscher named Milo from Fort Wayne, IN, and a cat named Pumpkin from Sonoma, CA, lead the pack and were crowned national champions! Since starting the Challenge, Milo has lost 12.2 pounds (53.5 percent of his body weight) and Pumpkin has shed 9.2 pounds (41.8 percent of his body weight). Just six months ago, both Milo and Pumpkin were tipping the scales at unhealthy weights and facing some dangerous obesity-related health problems. Both pets slimmed down by starting a nutrition and exercise program recommended by their veterinarians, which included Hill's® Prescription Diet® r/d® pet food.
But wait, what about "Fat Baxter," Jillian's overweight Chihuahua? Well, Baxter can't be called fat anymore because he has lost of 2 pounds, going from 11 pounds down to just a little over 8 pounds.
As many as 40 percent of American household pets are obese or overweightæthat's 48 million cats and dogs! To help curb this weighty trend, Hill's Pet Nutrition launched the Hill's 2006 National PetFit™ Challenge, a competition designed to help raise awareness of the serious consequences of pet obesity and encourage owners to make positive changes to their pets' lifestyles. Visit their website to find out about the The Hill's 2007 PetFit™ Challenge
http://www.PetFit.com
Woman Lives in Dog Kennel for 30 Days
Cheryl Walker, Marion, Indiana Humane Society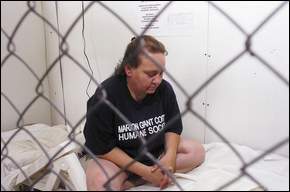 After 30 days, Cheryl Walker is out of the doghouse. For real! She spent 30 days living in a four-by-seven-foot kennel in the Marion, Indiana area. She's a member of the local Humane Society's board of volunteers, and her stunt raised more than $11,000 dollars to help finance a new animal shelter. They are in desperate need of a new shelter, as their current shelter is falling apart, their well is going dry with less than 2 years left, and their septic system is collapsing.
During her stay, Cheryl's family relinquished her. The shelter personnel even created a relinquishment sheet with her species, color, cage number and personality traits. And, the mention that she will "bite" if provoked.
Unfortunately, the $11,000 is far short of the 3 million needed to build a new animal shelter.
Walker says she's glad to be home. But she says she misses her four-legged kennelmates.
Find out how you can help by logging on to www.MarionHumane.com.
Dog-Cat-Mouse Guy
Britt Savage


A street performer in Bisbee, Arizona has been arrested for doing business without a license and for begging.
The dog-cat-mouse-guy, also known as Greg Pike, stacks his pets, a dog, cat and mouse, on top of each other while setting out a container for donations. People normally stop to take pictures of his animals, for which he accepts cash.
Two different groups help raise the $910 bail for Greg, and all charges have been dropped.
Talk With Your Animals
Joy Turner
Joy speaks with Mako who was snapping in his dreams.
http://www.TalkWithYourAnimals.com
http://www.JoyTurner.com
Sugar Substitute May Be Dangerous to Dogs
Dr. Sharon Gwaltney-Brant, Animal Poison Control Center, ASPCA


If you think it's no big deal that your dog just ate some sugar-free gum or a cookie or two, think again. You may want to make an immediate trip to your veterinarian.

While veterinarians have suspected that the sugar substitute xylitol can make dogs sick, there is now further clinical evidence of an association between the product and possible liver failure in canines.
While not all pets become ill after eating xylitol, Dr. Gwaltney-Brant said the public ­ and especially dog owners ­ needs to be aware of the potential dangers. She added that pet owners should make sure that products containing xylitol are kept away from dogs. If an owner suspects that their dog has eaten products containing xylitol, they should contact their veterinarian immediately.
"People only absorb a certain percentage of it," she said. "The body doesn't even notice it. However, in dogs, xylitol triggers significant insulin release, which drops the blood sugar. It is definitely a species difference. People aren't in danger from sugar-free gum; dogs are."
"A 22-pound dog who consumes 1 gram of xylitol should be treated," she said. "That doesn't take very many pieces of gum."
There is no information on whether severe xylitol poisoning has occurred in cats.
http://www.APCC.ASPCA.org
AnneMarie Lucas - Star of Animal Planet's Animal Precinct
Adopt-A-Shelter Dog Month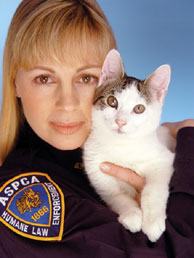 October is a great time of the year to adopt that dog you've been thinking about. But wait, don't look in the newspaper or run out to the local pet store. When you purchase one of these puppies, you may be contributing to the breeding of more of these puppies whose parents are kept in cages for their entire lives.
What about adopting a shelter dog? Do you know that 1 in 4 dogs at your local shelter are usually purebreds? And if you are looking for a particular breed, go online to a breed rescue. These dogs are not in these rescues because they are "bad dogs", but perhaps their guardian has passed away or they had to move and couldn't take them with them. And, most of the dogs are over 1 year old, so you know exactly what you are getting as far as temperament, size, etc., go. Chances are you will find just the right do for you!
http://www.ASPCA.org
Your Cooking Oil Can Kill Aquatic Wildlife
Jim Oswald, The Marine Mammal Center


Did you know that 29 million gallons of oil make it into North America's ocean waters each year, and of that amount, 24 million are caused by human error? Disposing of cooking oil down drains, topping off your gas at the pump and not maintaining your car and boat all lead to excessive oil getting into waterways and harming or killing aquatic wildlife.
Animal Expert, Jim Oswald, discusses how everyone can make a difference by making simple changes in their everyday activities. Celebrities like Ellen DeGeneres are also joining the cause. DeGeneres, an animal lover, will be featured in an online animal community where you can join Ellen's "flock" and get tips that will empower more people to make a difference, but also offers a reward. The person who generates the largest virtual animal community will win a trip with three friends to the International Bird Rescue Research Center in California. Life to save
Listen in to find out how you can make simple environmental changes in your everyday life to save wildlife.
http://www.DawnSavesWildlife.com
Sniff Out Spending By Pet Owners
Dr. Jim Humphries, Veterinary News Network
Americans spend billions of dollars each year on nutrition, health care and insurance, but not for themselves, for the wellbeing of their pets. The pet population continues to grow with more than 90 million dogs and 74 million cats and various birds, reptiles and fish taking up residence along with their human families. To be sure, more and more households consider pets to be part of the family, and retailers aren't wasting any time picking up on this opportunity. The humanization of pets is the single biggest trend driving our business.
http://www.VetNewsNet.com
Trick or Treat for Fido?
Anthony Zolezzi, How Dog Food Saved the Earth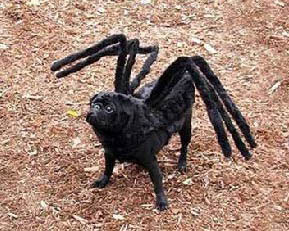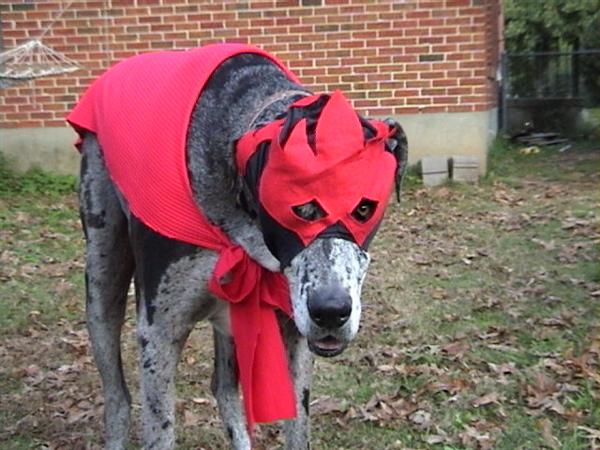 Send us your pix for prizes
There is no denying that pets have become part of the family. This year 86 percent of pet owners will include their animal in holiday celebrations. Here are some tips on how to keep your "best friend" safe this season:
-Pets need "treats" too. With all the "treat" excitement, make sure your pet has appropriate treats on hand.
-Dispose of candy wrappers. They can cause choking or intestinal obstruction.
-Beware of chocolate! Despite how much fun it is for people, chocolate contains theobromine, which can cause nerve damage and even death in dogs. The darker the chocolate, the more concentrated it is -- and the smaller the lethal dose.
-Costume party. It may be fun for you, many pets don't enjoy getting dressed up for Halloween. If you do dress your pet, be sure that its costume does not interfere with the pet's ability to breathe, see, hear, move or bark.
-Stay indoors! Especially black cats. Animals are at risk for cruel treatment by some Halloween pranksters.
-Strange night equals strange behavior. Watch your pet around strangers in costume -- some animals may become unexpectedly aggressive or fearful, even normally friendly pets.
He recommends when looking for a healthy pet food and treats always look at the first 5 ingredients. Stay away from products that say they are meal, such as in "chicken meal" and if you see something that says "by products" ­ this is a red flag to put it back on the shelf.
"How Dog Food Saved the Earth" is a story about how a small band of leaders set out on a mission to change the way we feed our family pets, while helping to preserve the environment.
http://www.HowDogFoodSavedTheEarth.com

Animal Enterprise Terrorism Act (AETA)
Mike Fry, Animal Ark Animal Shelter and Host of Animal Wise Radio


This is from the ASPCA:
H.R. 4239, the Animal Enterprise Terrorism Act (AETA), is a bill that could make it a crime punishable by imprisonment to cause any business classified as an "animal enterprise" to suffer a loss of profit - even if the company's financial decline is the result of legal activities, such as peaceful protests, consumer boycotts or media campaigns. The term "animal enterprise" would include manufacturers, distributors and sellers of animals or animal products, research facilities, pet stores, breeders, zoos, rodeos, circuses, and animal shelters and the like.
While Animal Ark strongly opposes acts of violence, including vandalism, property damage and trespass, this bill threatens to criminalize as "terrorism" otherwise lawful, constitutionally protected acts often utilized by citizens and organizations to effect change. Lawful and peaceful protests that, for example, urge a consumer boycott of a company that does not use humane procedures, could be the target of this provision if the activity resulted in economic damage to the company.
The bill would also make it illegal to expose cruel conditions at facilities such as puppy mills and research labs, if exposure of such conditions - even if done lawfully - would result in economic damage to the animal enterprise. There is no exemption in the bill to exclude "economic damage" that results from the disclosure of information about a company's treatment of animals, which is disclosed through public information.
The AETA has already been passed in the Senate, and a vote in the House is expected very soon. It is critical that you contact your representative immediately to show your opposition to H.R. 4239 and urge him or her to protect our First Amendment rights to freedom of speech by opposing H.R. 4239. Take Action Now!
http://www.AnimalArkShelter.org
Going Cageless
Ed Sayres, ASPCA President


The ASPCA® (American Society for the Prevention of Cruelty to Animals®) recently unveiled its newly renovated shelter at 424 East 92nd Street in New York City. The grand opening marks the completion of a $5 million remodeling effort that began in 2005 and covers 12,000 square feet. The new interior, which includes the lobby and fourth floors, can house 86 more animals-a 40% increase-over its previous capacity. That's twice as much colony housing for cats and four times the space for dogs.
"This is by far the most innovative shelter space that New York City has ever seen," said ASPCA President Ed Sayres. "It's the only vertical shelter of its kind, and complements our urban environment while incorporating several innovative features not usually seen in shelters. Because we didn't have the luxury of space, we had to work with what was available and make the most of our limitations."
Ed encourages all shelters to go cageless as animal shelters have long conveyed sickly, imprisoned animals in small dark cages awaiting certain death. Animal shelters' physical structures and operations have not historically been favorable to animals' needs or quality of life.
Should other shelters follow this lead, homeless animals and those people searching to adopt will have much more positive experiences.
http://www.ASPCA.org
Bats: Holy Cave Critters!
Rae Ann Kumelos, Voice of the Animal


All those tales about vampires have given Bat a scary reputation, but Bat is actually a great friend to humankind. Bat is responsible for the discovery of Carlsbad Caverns National Park, can eat up to 1,000 insects (including mosquitoes) per hour, and brought us a Caped Crusader.
http://www.VoiceOfTheAnimal.org
Scoop Free Cat "Horror Stories" Halloween Contest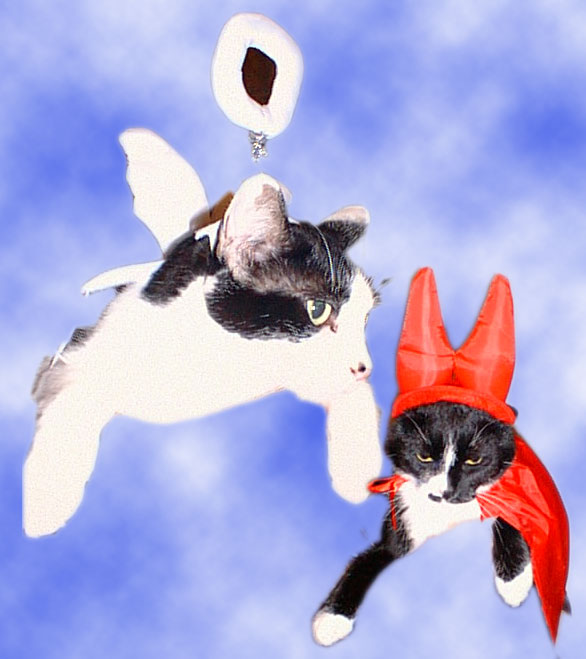 Lucky Litter LLC, maker of the ScoopFree™ automatic litter box that you can leave alone for up to 30 days per cat, and Animal Radio® are marking the Halloween season by kicking off a contest seeking the best "horror story" in which your cat lost one of his nine lives.
"This contest is in the playful spirit of the scary stories told around the campfire," said Alan J. Cook, president of Lucky Litter. "We want to hear your favorite story on how your feline proved that cats indeed have nine lives."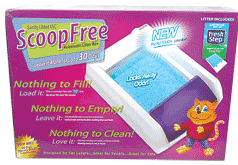 Share your cat's story and enter the contest, which runs through Oct. 31, by visiting www.scoopfree.com/contest. Please include a picture of you and your cat with your entry.
Winners, to be announced by Nov. 17, will receive a free ScoopFree automatic litter box or a case of six ScoopFree Litter Tray Cartridges if they already own a ScoopFree. The contest is not valid where prohibited by law.
ScoopFree is available at selected PetSmart stores and can be purchased online at PetSmart.com, Target.com, Amazon.com and Costco.com. For more information on this major innovation in cat care, visit www.scoopfree.com
ENTER HORROR STORY CONTEST
Listen to the 1st Hour ABRIDGED VERSION Podcast of this show (#360).
Purchase a CD Copy of this Show

View Animal Radio Network® Broadcast Schedule in a new window.


Listen to Animal Radio® - Go to the launch page


Return to Animal Radio Network® Home Page


Read October Newsletter
Copyright 2006 All Rights Reserved Animal Radio Network LLC