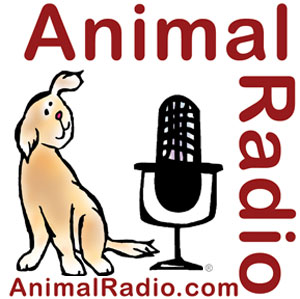 Animal Radio® Show #620 October 22, 2011
"Very Talented Pets" On Tour
Gregory Popovich, Pet Comedy Theater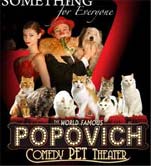 The Popovich Comedy Pet Theatre is going on tour! This show on tour is even bigger and better than the show in Las Vegas, because the rules of the casino only allow him to perform for one hour. The show on tour contains many more acts and is a 2-part show of almost two hours.
Dogs were Gregory Popovich's first baby sitters, his first friends. Born into a circus family - his parents were jugglers and dog trainers. Popovich learned early on that the bond between people and animals is strong. So after years of performing as a juggler with the Moscow and Ringling Brothers circuses, Popovich said it only seemed natural to get the four-legged members of his family in on the act.
For the past 15 years, The World Famous Popovich Comedy Pet Theater has delighted audiences with physical comedy, juggling and the antics of Popovich's trained dogs and "cooperative" house cats.

"You can't 'train' a cat to do anything it doesn't want to do," "I try to build on the animal's natural habits," he said. "I want to make (performing) fun for them," joked Popovich.
All of the animals from the Popovich Comedy Pet Theater, which includes 15 cats, 10 dogs, six white rats, six white doves, parrots and the added geese, along with "five well-trained Russians" are adopted from animal shelters, he added.
The tricks the animals perform aren't dangerous or extreme, Popovich said. Their part in the show is more about funny skits than jumping through flaming hoops. In choosing his performers, Popovich looks for "personality" above all else.
While it saddens Popovich to think about any animal as being unwanted, he said it's important to support organizations that focus on preventing pet overpopulation and work to find every animal a good home.
"My pets all got a second chance," Popovich said. "Other animals should have that, too."

You can see Gregory Popovich and the Comedy Pet Theater on tour:
Wednesday, October 26 – Bend, OR
Thursday, October 27 – Florence, OR
Friday, October 28 – Eugene, OR
Saturday, October 29 – Corvallis, OR
Sunday October 30th – Portland, OR
Tuesday November 1st Yakima, WA
Saturday, November 5th @ 3pm and 7pm Edmonds, WA
Sun Nov 6th @ 3pm and 7pm Bellingham, WA
Thursday, November 10 – Sandpoint, ID
Gregory Popovich and the Comedy Pet Theater will also be back at the Miracle Mile Mall at Planet Hollywood Casino Resort in Las Vegas, December 18, 2011 through January 8, 2012.
Cat Museum
Karen Lawrence, Cat Fancier's Association Foundation (CFAF)
Yes, there is actually a Cat Museum. The first and only Cat Museum is located in an old 1950's building that has been renovated in Alliance, Ohio.

The museum contains many artifacts, such as the silver collar and medal presented to Cosey, the Best in Show winner of the First National Cat Show, the first North American cat show held at Madison Square Garden on May 8, 1895. Cosey was a brown tabby Maine (Coon) cat owned by Mrs. Fred Brown. While this item was acquired through an antique dealer, the majority of their artifacts have been collected from cat clubs and cat fanciers around the world.
They have some interesting items such as old trophies from the 1920's, along with show catalogs, which list all of the entries in the show.
Other items you will find are: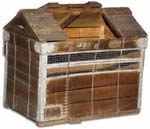 *Early 1900's cat carrier
* Original Roy Anderson Paintings
* 1880's Scrap Book compiled by Samuel C. Perkins of Philadelphia, which contains a multitude of items related to cats
* 1896 - 3rd prize rosette awarded to Daisy, a 3 color Manx, at first annual cat show in Northampton, England
* 1904 Sterling Silver Chalice from the Sheffield Cat Show in England
* 1918 publicity photo of a Persian sitting on a crystal radio set, the first prizewinner at the Empire Cat Show, New York City
* 1927 Cat Show Committee ribbon with attached enamel Pin from the Canadian National Exhibition, Toronto, Canada
* A significant display of figurines and artwork from the Gladys J. Wheeldon and Wilton E. Wheeldon Charitable Unitrust
It was decided about 20 years ago to set up a foundation to preserve the history of the cat. The Foundation seeks to the collect, preserve and exhibit works of art and literature related" to the cat. The Foundation seeks to obtain these materials from the public and to maintain them as a permanent collection. Many of us have collected cat memorabilia over the years: works of art, paintings, sculptures and other cat collectibles (ceramic cats, cats as toys, cats at Christmas and other festivals, wooden, metal, glass cats, and cats in advertising are a few examples) which are all needed to build a comprehensive collection of cat artifacts.
http://www.felinehistoricalfoundation.org
The Dogfather's Grooming Tip with Joey Villani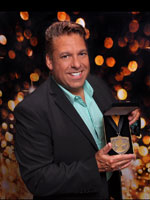 Ridding Your Pet Of That "Urine" Smell
Have you ever adopted a dog from a shelter? If so, they might come with a horrible urine smell from the shelter. You might try using several different shampoos, but you still can get rid of that smell. Now there is an easy home remedy to remove it and leave your dog looking and smelling clean.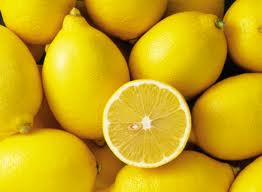 You just use lemon juice and water. So easy! Fresh lemons are the best to use, but if you do have bottled lemon juice, make sure it is 100% pure lemon juice, or it will not work. Squeeze the juice from four large lemons into one cup of water. There are two ways you can apply it. You can use a sponge and rub it in or use a spray bottle and work it in with your hands, a brush or a comb.
This is a nice natural way to immediately eliminate the urine smell that won't cause any side effects. Do this for a couple of days and any staining left by the urine will also be removed. You can also use this on cats and even on elderly pets.

DOGFATHER'S GROOMING TIP Brought To You By SeniorPetProducts.com. Use the code "SAVE25" to receive 25
Animal Radio® News with Stacey Cohen
Bill Includes Pet In Restraining Orders
A bill that would include pets in domestic violence restraining orders in Massachusetts is set to be considered by a legislative panel. State Sen. Katherine Clark of Melrose sponsored the proposal. He says domestic abusers often threaten harm to a family pet as a way of further manipulating their victims. The American Humane Association says many battered women delay leaving an abusive home because they are worried about the safety of a pet. Clark's bill would allow courts to include in restraining orders a prohibition on abusing, threatening or disposing of an animal. The bill is scheduled to be heard by the Judiciary Committee. Clark says 17 other states, including Connecticut, Maine and Vermont, have laws that include family pets in protective orders.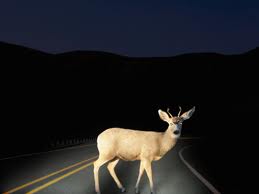 Keep An Eye Out For Bambi
October has the second-highest number of deer-vehicle collisions (November is the highest). There were over one million collisions between deer and vehicles between July 1, 2010, and June 30, 2011, According to insurance industry figures. The cost to fix a car after a collision with a deer? About $3,200.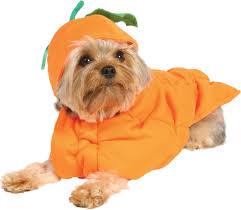 Top Pet Costumes
Some people like to dress their pets up for Halloween. What are the most Popular pet costumes this year? Pumpkins top the list, followed by the devil, hot dog, bee, cat (we assume it's for a dog) and witch.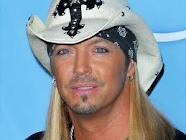 Would You Let Your Dog Play With Something From Bret Michaels?
One of the nation's biggest pet retailers sure hopes so. The Poison singer and reality-show star has teamed up with PetSmart to design a line of pet products. The company says The Bret Michaels Pets Rock collection will be available next summer. "Adding the Bret Michaels Pets Rock collection to PetSmart stores enables us to continue to meet our pet parents' needs with a 'cool' line of products from an entertainer with a demonstrated passion for our four-legged family members," says Matt McAdam, PetSmart's VP of merchandising. Michaels, for his part, calls the deal "a natural partnership for me."
Pets Can Make Your Kids Smarter And Teach Them Empathy
We know that animals make great companions and playmates, but animals are also wonderful teachers. Children know that a pet will love and accept them unconditionally, which builds self-esteem. What's more, research suggests that social, emotional and cognitive development is enhanced when a child cares for a pet. Some studies have found that pet ownership can encourage language and communication skills, because children tend to talk to their animals — to confide their feelings, show affection, give commands and sometimes even incorporate the pets into their pretend-play scenarios. Perhaps most important, children who own pets or have direct experiences with animals feel more empathy for other people from an early age, in part because they learn to understand the feelings and needs of animals that are dependent on their owners.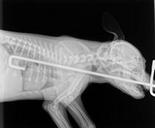 How Does A Pit Bull Dog Swallow A Flagpole?
For one puppy, the unlikely event happened when he was chewing on a garden flag and it became lodged in his throat. His gag reflex caused him to swallow and the result is a flagpole down his throat! Good news, he survived! A veterinarian removed the garden flag and pole with a creative surgery; a pair of bolt cutters to cut part of the pole off, then surgically remove the rest for the new puppy named Blue. Dr. Chris Rehm says that after a 90-minute surgery, the pole, which was as long as Blue's body, was successfully removed. Blue's doing okay now and so are his owners.

First Commercial Just For Dogs
Nestle, one of the world's biggest makers of pet food, said on Friday it had launched the first television commercial designed especially for dogs, using a high-frequency tone to grab their attention. "Dogs' hearing is twice as sharp as humans. They can pick up frequencies which are beyond our range and they are better at differentiating sounds," said George Sanders, a nutrition expert at Nestle Purina PetCare in Germany. Nestle asked experts in pet behavior in the United States to research what would appeal to dogs and used the results to create the 23-second commercial for its Beneful dog food brand. The ad, to be screened on Austrian television, features a tone similar to a dog whistle, which humans can barely hear, as well as an audible "squeak" like the sound dogs' toys make and a high-pitched "ping." "So delicious, so healthy, so happy," ends the commercial in German, which features a dog pricking up his ears. "The television commercial aims to reach both the pet and the owner, supporting the special one-to-one relationship between them," said Xavier Perez, Brand Manager of Beneful for Europe.


NEWS UPDATE Brought To You By PetzLife.com. Use the code "RADIO" to receive 20% off!

Listen to the entire Podcast of this show (#620)