Animal Radio® Show #464 October 25, 2008


Cesar Millan ­ 100th Episodes, Four Seasons & A New Book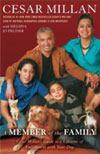 Cesar Millan, the Dog Whisperer, recently completed his 100th Episode Celebration and will start his Fifth Season.

In four seasons and 100 episodes, Dog Whisperer With Cesar Millan has grown into a cultural phenomenon, from parodies on " South Park " to being a clue on "Jeopardy" to appearances on "Oprah" and the "Tonight Show. Some of the past show guests have included Jada Pinkett Smith, Patti LaBelle, Virginia Madsen, Ed McMahon and Daisy Fuentes.

Besides his show the Dog Whisperer, Cesar is a well-known author. He recently completed his new book, A Member of the Family, which addresses the most common issues and questions that emerge over the course of a person's lifetime relationship with a dog, explaining what it takes to be a good dog owner.
From choosing the right dog for your particular family's needs to setting the rules of the house (yes, you and your family are in charge) to finding a quality veterinarian and monitoring your dog's health, Cesar offers essential advice for a harmonious home. No topic is left untouched.
With success stories from Cesar's fans and clients throughout, A Member of the Family includes sections on travel and doggie day care, the needs of an aging dog, and dealing with the death of a pet and its long-lasting effects on a family. A chapter on dogs and children is written from the perspective of Cesar's sons, Andre and Calvin, and one on the role of the strong female pack leader is by Cesar's wife, Ilusion.
http://www.cesarmillaninc.com



Park Overall, Empty Nest
Race for the Rescues


You probably remember Park Overall from the show "Empty Nest" where she played LaVerne, the deadpan, unemotional nurse to Dr. Weston on the NBC sitcom from 1988 to 1995.
Today, park lives in the country where she has 5 rescued llamas, which she calls very inquisitive. In fact, one even has "Berserk Mama Syndrome" after it was bottled fed when its mother rejected it. The llama has begun to think Park is a llama or they are human and they demand attention! Park is a big animal lover and currently has cats, dogs and 4 horses. She also admits that she lets her animals sleep in the bed with her.
A self-described liberal and environmental activist, Park has been openly vocal and critical of the Bush Administration and has participated at various rallies during 2003 regarding nuclear power plants and the Middle East war. She's also related to Barack Obama.
Look for Park at Race For The Rescues on Sunday October 26th, 2008. At the Rose Bowl in Pasadena. Race For The Rescues is A 5K Run/Walk (dogs welcome!) or Kids 1 Mile Race to benefit: A Dog's Life Rescue, Angels In Fur, Animal Alliance, Best Friends Animal Society, Four Legged Friends Foundation, Molly's Mutts & Meows & The Rescue Train. Each year these 7 non-profit animal rescues save, house, give medical treatment and find loving homes for approximately 1500 once-forgotten animals.
In the spirit of the Halloween weekend, we encourage you and your dog to run or walk as your favorite animal or inspiration!



Vladae, The "World Famous" Russian Dog Wizard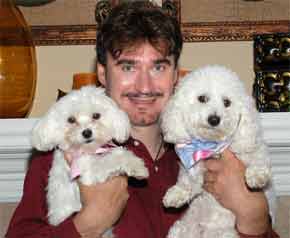 Dog Barks and Lunges After Other Dogs
A human psychiatrist once told Vladae to ask the guardian of dogs if they have some type of a problem with other humans getting them to respect their authority. In other words, the human needs to learn how to be alpha in their world. Listen in as Vladae explains how to do this.
Canine Constitution
1. No democracy
2. No equal rights
3. No "every puppy" is created equal
4. No such thing as "no puppy left behind"
5. No breed discrimination
6. No sex discrimination
7. No welfare
8. Dog Bill of rights
Dogs Pees & Poops In The House
There are three things you need to immediately do:
1. Eliminate the smell with an enzyme based product
2. For the next two weeks ­ keep an eye on the dogs like a hawk
3. Reintroduce your home to your dogs by marking your territory
These things are not as hard as you think. Tune in for tips to making these steps easy.



Laura & Preston, Greatest American Dog
Race for the Rescues


Laura and Preston were one of the teams competing on the show GREATEST AMERICAN DOG. While Preston didn't win the title, he was thrilled that he got to hang out 45 days with his mom and the 11 other amazing dogs and their guardians. Laura and Preston have since been traveling all over the country working with different rescue groups and animal organizations.
Look for Laura and Preston at Race For The Rescues on Sunday October 26th, 2008 in the Kids 1-Mile Race.
At the Rose Bowl in Pasadena, Race For The Rescues is A 5K Run/Walk (dogs welcome!) or Kids 1 Mile Race to benefit: A Dog's Life Rescue, Angels In Fur, Animal Alliance, Best Friends Animal Society, Four Legged Friends Foundation, Molly's Mutts & Meows & The Rescue Train. Each year these 7 non-profit animal rescues save, house, give medical treatment and find loving homes for approximately 1500 once-forgotten animals.
In the spirit of the Halloween weekend, we encourage you and your dog to run or walk as your favorite animal or inspiration!
http://www.prestoncasanova.com



Vinnie Penn, Animal Radio's Resident Party Animal


Cruiser
On a recent installment, I told you about the beloved family dog, Cruiser. While we had several pets in my house growing up, Cruiser was probably the one on the biggest pedestal. He was a mini-Schnauzer and was very cool, even though what I am about to tell you might make you question that.
Nonetheless, I told you about Cruiser recently and ironically right after that installment, I was moving a few boxes around in the house that I grew up in that my sister bought from my parents, and she kept Cruiser's chew toys, which I think is a bit over the top to keep those nasty, dust bunny riddled chew toys. Maybe some dog lovers out there who have lost their dogs keep such things. I believe there are certain things worth keeping like their collars, but their chew toys are a little over the top. But then again, my sister puts the "rat" in "rat pack."
Nonetheless, what we also found in another box was what I used to call Cruiser's Liberace sweater. Now bad enough, I'm not a big believer of sweaters on dogs in the first place, although I have seen some cool things. I recently saw a dog with CBGB t-shirt and I thought that was pretty cool and certainly a way to strike up a conversation with the ladies. But, one holiday season my mom bought Cruiser a sweater that could only be described as a "Liberace" sweater.

Liberace, for those of you who don't know, was rather a flamboyant, outrageously dressed pianist. His sweater just screamed! I think my mother thought that Cruiser was gay. It's the only thing I can come up with. My mother has since past away, so I can't ask her. But when I found Cruiser's Liberace sweater, I thought why did she buy this for him? It's not remotely masculine and did my mother think Cruiser was a gay dog? Does that exist? Is there such a thing as gay dogs and gay cats? I have to say no!
I watched Cruiser frolic with other dogs and he really didn't treat boys well, there was that one friend that had a dog named Thor that Cruiser would mount, but don't they just mount both boy and girls?
It's not going to change my feelings about Cruiser if I were to now discover, hey, I had a gay mini-Schnauzer. I'm not going to go home and tear up that picture of the two of us on the beach that I hold so dear, but has there ever been any scientific studies? Have we determined if animals are capable of this?
All I know is that at the end of the day, gay or straight, Cruiser ­ I love you, I miss you! But I have to say I wish mom had just bought you a "My owner went to Florida and all I got was this stupid doggy t-shirt!"



Animal Radio® News with Bobbie Hill



"Non Traditional" Pets in 4 Million Households
The American Veterinary Medical Association reports 4 million U.S. households have reptiles as pets. The group also noted a rise in exotic pets like lizards, baby chicks, hedgehogs and hamsters among American families. The American Academy in Pediatrics is advising families with children under the age of 5 to avoid owning "non traditional" pets. The physicians group cited several cases of illness traced to close contact with an exotic pet. One doctor said he treated an infant who contracted salmonella from the family's pet iguana. The U.S. Centers for Disease Control and Prevention said many people don't understand the risk of infections exotic animals carry.
Hurricane Ike's Horses Looking for Homes
Tampa's SPCA will begin finding homes for the four-legged survivors of Hurricane Ike. The animals were rescued from Texas and are now able to be adopted. The organization will require each adopter to sign a waiver stating if the animal's owner were found within 30 days the adopter would give up custody. The pets were left behind by residents fleeing the storm that devastated southeast Texas last month.
Dog Found by Microchip after Nine Months
Nine months ago Pepper the golden retriever ran away from his Atlanta home while his owners were away on vacation. Last week, Pepper showed up at a Florida travel agency filthy and wet during a thunderstorm. Employee Jay Getman took Pepper in and eventually to a vet. The doctor found an implanted microchip leading to Pepper's Atlanta family. No word on how the golden retriever made the trip south to St. Petersburg, Florida.
12 Workers From San Diego Head Home After Hurricane


After a week of hard work Humane Society workers from San Diego headed home last week. While assisting victims of Hurricane Ike in the Galveston area 12 staff and volunteers did a tremendous amount of work that included assisting with the admittance of 715 animals; transferring 184 animals and 54 reunions; completed 123 welfare checks in the field; fed 78 dogs, 68 cats and 3 "others"; rescued 2 dogs from dangerous situations; and transported 12 animals from shelter to shelter; clocking in a total of 1,146 hours
3 Rare White Lion Cubs Born


Three rare white lion cubs have been born near South Africa's Kruger National Park. The number of white lions being born in the wild has dwindled significantly over the last 16 years. News of the latest births was announced by the Global White Lion Protection Trust at an event in London.

Black Rhinos Released Back Into Wild


For the first time in more than 25 years, captive-bred black rhinos have been released back into the wild in Kenya. Experts have hailed it as a landmark step for African wildlife conservation. Black rhinoceroses were once widespread in Africa, but in recent years these huge horned creatures have suffered dramatic declines, thanks to poaching and habitat loss. In particular, Kenya has suffered huge losses, with numbers plummeting from an estimated 20,000 in the 1970s to some 500 today. Those that remained were confined to sanctuaries.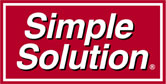 NEWS UPDATE Brought To You By Simple Solution Natural Line Of Products



Animal Minute With Britt Savage

Teen Loses Control of Car While Trying to Catch Gerbil


Police in Springville, Utah, says a teenage driver lost control of her car while scrambling to capture her pet gerbil. While the seventeen-year-old was trying to catch her gerbil that had gotten out of its cage, she veered off the road, hitting a stranded truck hooked up to another truck with jumper cables. The impact pushed the two trucks together, pinning a woman in between. She suffered a broken leg, and a male co-worker, helping the woman, also suffered a broken leg. Neither the teenager nor the gerbil were hurt, and no charges were brought against her at this time. But, I'm sure she's learned a valuable lesson!

Mom Sues When Kid Steps in Poop
A woman who took her family to visit the Maritime Aquarium in Norwalk, Connecticut, has filed a claim against the city because her one-year-old son stepped in dog feces outside the Maritime garage. Kelly DeBrocky seeks $100 to cover her son's $54 shoes she bought at Stride Rite and $50 to cover the money she spent on the Aquarium.
Quoted in the Stanford Advocate, DeBrocky said, "The incident ruined the child's shoes and the entire outing. I was just really steamed, I thought the whole thing was disgusting." City Attorney and dog owner, M. Jeffry Spahr, denied the claim although he doesn't deny the incident probably happened. He said he often has the same thing happen when he mows his grass, and he didn't think it should have ruined the whole outing. The City's official response: Poop Happens. He added that if anyone should be able to understand that, you'd think it would be the mother of a one-year-old.



Dave Shelton, National Lampoon
Race for the Rescues


Dave Shelton's is the senior writer and head of cartoons at National Lampoon. His writing has been compared to the likes of Ray Bradbury, David Lynch and Stephen King and his cartoon work to that of Charles Schulz, one of Dave's idols. Dave is currently working on a children's show called "Snuggy Bear and the T-Shirt Kids."
While Dave doesn't own any animals, it's not because he doesn't like them, it's because his landlord won't allow them. But, he is in the process of moving and will be sure to land in a place where many animals are allowed!
Look for Dave at Race For The Rescues on Sunday October 26th, 2008. At the Rose Bowl in Pasadena. Race For The Rescues is A 5K Run/Walk (dogs welcome!) or Kids 1 Mile Race to benefit: A Dog's Life Rescue, Angels In Fur, Animal Alliance, Best Friends Animal Society, Four Legged Friends Foundation, Molly's Mutts & Meows & The Rescue Train. Each year these 7 non-profit animal rescues save, house, give medical treatment and find loving homes for approximately 1500 once-forgotten animals.
In the spirit of the Halloween weekend, we encourage you and your dog to run or walk as your favorite animal or inspiration!
http://www.daveshelton.com



International Animal News with Kaye Browne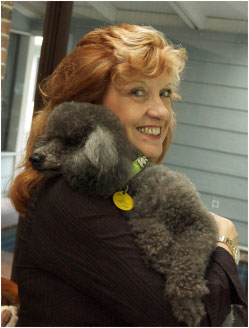 Keeping Dog Best For Kid's Health & Obesity
Pet lovers have new proof that keeping a dog is the best thing you can do for kid's health with a new Aussie study finding the secret to winning the battle with the bulge is the family dog. While experts around the world debate how to fix worsening childhood obesity, the Deakin University study found kids who share a home with a dog were 50 per cent less likely to be overweight or obese than kids without a dog ­ and amazingly it didn't matter if they walked it regularly. The researchers found that even incidental play with a dog helped children keep the weight off because it got them off the couch or away from the computer.

Couple's 150-Year-Old Turtle Is Kidnapped
A California couple is hoping the person who kidnapped their tortoise Butch will have a change of heart bring him home. Butch has been cared for by the Carle family in Cupertino for more than 60 years ­ being passed down as a priceless family heirloom. It's thought Butch is around 150 years old ­ but he's still very sprightly ­ and they want him home.
Fish Pedicures Are Banned
Do you remember the new beauty technique I told you about in the news a while back ­ fish pedicures? Well if you haven't already tried the so-called 'pleasure' of hundreds of small fish nibbling away dead skin from your feet ­ you're too late. The Texas Department of Licensing and Regulation has banned fish pedicures ­ not because of any complaints ­ but on the grounds that using the same fish for all customers could result in infections.
Woman Rolls Car While Trying To Stop Cats From Fighting
You also might recall we told you here first about the dangers of having loose animals in your car well, a Grand Junction, Colorado woman has learned that lesson - the hard way. Not only did the woman roll her car while trying to stop her two cats fighting in her lap ­ she also got ticketed for careless driving. Colorado State Police troopers say the swerving vehicle forced another car and a truck off the Interstate 70 and sent the cat-loving driver to the hospital with serious injuries ­ worst of all the two cats have yet to be found.
New York Landlord Gets Rid Of Tenants With Dead Cats
A New York landlord allegedly came up with a novel plan to get rid of his unwanted tenants by letting the cat out of the bag. Actually ­ it was several cats ­ and they were all dead. Tenant Daisy Terry says the smell of the dead cats was so bad she had to hold her nose whenever she used the stairs ­ but rather than leave ­ she and other tenants took legal action to safe-guard their homes. Apparently the new landlord wanted them to leave so he could charge new tenants more money.

Florida Student And Pet Rat Looking For New Home After Fire
A Florida student and his pet rat are looking for a new home ­ after a safety technique went horribly wrong ­ and ended with the rat dragging a flaming length of ribbon through the house. David Stanifer of Titusville and a couple of his buddies decided to use some ribbon to attach bells to his rat, Amelia Earhart, so that she didn't go too far. Because they didn't have any scissors to cut it - they used a cigarette lighter. Moments later ­ a low-flying Amelia Earhart dragged the flaming ribbon through the building with the boys in hot pursuit. The rat was faster than they were and by the time fire fighters arrived ­ Amelia and the boys were safe but the house had burned down. Stanifer told Police his parents are not going to be happy.
Listen to Current World News



Your Vet Questions Answered with Dr. Debbie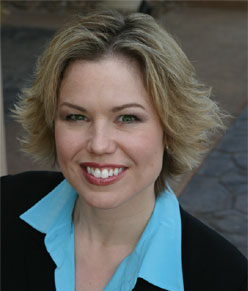 New Kitten Doesn't Always Use Litter Box
This new kitten was unfortunately taken away from her mother before she was fully weaned, and now lives in a household with two adult cats. And while everyone seems to get along, it could be problem of not enough litter boxes. The rule of thumb is one litter box for every cat plus one.
Schnauzer Has Diabetes ­ is this Forever?
This Schnauzer was recently diagnosed with Diabetes, even though you would never know it. She is currently on insulin, twice a day. Dogs, once they are diagnosed with diabetes, require life-long treatment. With the proper care, she can life a full healthy life. However, the two things to be concerned with are her diet and her weight.
Neutered Cat Has Started Spraying
This is a 6-year-old neutered cat that has recently started spraying. The guardian thinks that the cat is upset and is trying to get attention with all of the construction going on at the house. While it could be a behavioral problem, it could also be a medical problem due to urinary infections, stones and even diabetes and kidney problems and he will need to be seen by a veterinarian. But don't overlook the litter box. Make sure it is kept clean and try removing the covers if they are enclosed.

My Dog is Losing Her Teeth ­ Will Calcium Help?


This dog is having problem with her back teeth, with one tooth recently splitting that had to be removed. Dr. Debbie digs deep and finds out this dog has been chewing on deer bones. Even though the bones have kept the teeth clean and has made it possible to avoid some dental care, the trade off for something that can cause a painful crack in the teeth, is not a good trade off. We may think we are doing a good thing by giving our dogs bones, but bones should b e avoided at all costs.



Listen to the entire Podcast of this show (#464)

Broadcast on XM Satellite Radio and Podcast Versions Only.

Listen to Animal Radio® - Go to the launch page
Return to Animal Radio Network™ Home Page
Read October Newsletter
Copyright 2008 All Rights Reserved Animal Radio Network LLC