October 27, 2007

THE YOUNG AND THE RESTLESS
Greg Rikaart, Judith Chapman and Michelle Stafford
Race for the Rescues


Greg Rikaart joined the Young and the Restless in June 2003 as Kevin Fisher, a troubled young man who is attempting, with the support of his brother, to overcome the scars left by his abusive father.
Greg currently has 2 cats (Garp and Zoey) and a dog-named Fred. Look for Greg and his dog Fred racing at the Race For The Rescues.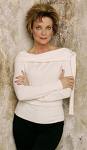 Judith Chapman was the daughter of an Air Force General and spent the majority of her childhood living outside of the United States. As a young teen, she caught the acting bug and began her career in Spain. Judith currently plays Gloria on the Young and the Restless as Gloria Fisher Abbott, the scheming mother of troubled Kevin Fisher (Greg Rikaart).
Judith currently lives with her life partner, James, in Palm Springs with their two dogs. Judith will be out there runnng along in the Race For The Rescues.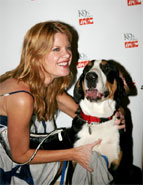 Michelle Stafford joined the cast of "The Young and the Restless" in 1994 and has since developed "Phyllis" into one of the most popular and vivacious characters on daytime to date.
Michelle grew up surrounded by dogs and is currently owned by three dogs, Beauregard, Duke and Josephine. You could be running alongside Michelle at the Race For The Rescues.
Race For The Rescues (Sunday, October 28th) is a 5K (3.2 mile) run/walk or 1 mile kid's race to raise funds for 8 non-profit, 501c3, animal rescue groups and a dog and cat adoption celebration for LA Animal Services and the Pasadena Humane Society & SPCA. Participants may walk and run with their dog as long as the animals are on a secure leash and spayed/neutered.
There will be all types of fun activities for animal lovers of every age! Including prizes and awards for top racers and fundraisers, celebrity art auction, silent auction, Halloween Rescue Show, Face painting for kids, pet psychic, dog training demonstration, unique pet products and more! Remember it's Halloween weekend so feel free to dress up you or your dog to get in the spirit! Celebrities including Tiffany Amber Thiessan will be racing.
http://www.theyoungandtherestless.com
http://www.racefortherescues.org
Firestorm 2007
Dr. Mark Goldstein, San Diego Humane Society


Major fires have engulfed large parts of the San Diego County area. Over 500,000 people and 15,000 animals have been evacuated.
Below please find a list of evacuation areas and items still needed:
OPEN ANIMAL EVACUATION SITES: Various animal evacuation centers are being set up throughout the county; however, not all centers are being actively supplied by the County of San Diego Department of Animal Services. The San Diego Humane Society urges pet owners to evacuate to Qualcomm Stadium or Fiesta Island when possible as pet supplies are being actively dispersed at these sites:
Small Animals Only:
-Qualcomm Stadium -- 9449 Friars Road
-Most Red Cross Evacuation Centers
Large Animals
-Fiesta Island (will accept small animals as well)
ANIMAL RESCUES: Although we are not currently able to escort individuals into burned areas, San Diego Humane Society and County of San Diego Animals Services officers are attending to animals left behind in burned areas. If you need an officer to check on an animal that was left behind, please call (619) 236-4250 and press "1."
The San Diego Humane Society is asking for donations of the following items:
-Cash donations to support rescue efforts.
-Timothy Hay, hay pellets or grass (no alfalfa)
(No additional volunteers or pet food is needed at this time)
Cash donations can be made online at www.sdhumane.org or by calling (619) 299-7012. Items may be brought directly to the San Diego Humane Society campus at 5500 Gaines Street.
Timothy Hay, hay pellets or grass for livestock are also needed (no alfalfa). Please call (619) 299-7012 for information on delivery sites.
SITES IN NEED OF SUPPLIES: Representatives of evacuation centers not being supplied by the County of San Diego Department of Animal Services that are in need of animal supplies can call (619) 243-3424.
http://www.sdhumane.org
Disaster Preparedness for Pets
Dr. Jim Humphries, Veterinary News Network


This time of year brings the potential for many different types of disasters, both natural and man-made. Are you and your pet prepared?
From hurricanes to earthquakes, gas leaks to acts of terrorism, we are all at risk for some sort of disaster. Because events occur quickly and decisions are made fast, you need to have a plan for yourself and your animals in case of a disaster. First and foremost, if you are ordered to evacuate your home, you should plan to take your pets with you. Even anticipated short evacuations can turn into weeklong absences. Other recommendations include maintaining proper identification on your pets, preparing evacuation kits, and obtaining important medical records from your veterinarian.
Acquaint yourself with the types of disasters that can affect your area. Then develop an evacuation plan for your animals. For pets this may mean putting the small animals in a carrier and into the car for immediate evacuation. For farm animals, you would need to have an appropriate trailer handy and know where you can take each animal to be away from the danger and still receive proper care.
Be sure all your animals have proper identification. Rabies and ID tags are the best form for small animals. Microchipping is becoming a popular form of animal identification. An ID tag on a halter works well for large animals.
An animal carrier and an evacuation kit are the two most important things to have ready in advance. Have your evacuation kit near the carrier or cage and keep the items in it fresh. This allows for fast action. For an evacuation all you would need to do is put your pets in the carrier and grab the kit. An old overnight bag or backpack works well. Some of the most important items to keep in your animal's evacuation bag would include: any needed medications, leashes, food, medical records, towels for bedding, and a bottle or two of water.
Returning home after a natural disaster has its own important issues to prepare for as well. If you have taken your pet with you, realize that many familiar items may be changed or missing from their environment. Survey your home for potential dangers, such as broken glass. Keeping current photographs of your pets are essential if you cannot take your pet, or if your pet runs off after returning home. These pictures can be used to create "lost" posters for distribution. Checking the local shelters and animal control facilities daily is a vital means to being reunited with your pet. Finally, inform your neighbors and your family veterinarian about your missing friend.
As we have seen in several wide spread disasters, many people will not evacuate without their pets. Leaving your home with your pets does not have to be a disaster, but takes pre-planning and thought.
http://www.VetNewsNet.com
Annemarie Lucas - Star of Animal Precinct
Puppy Mills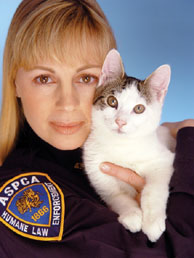 We speak with Annemarie Lucas, who is a Supervisory Special Investigator for Humane Law Enforcement (HLE) at the American Society for the Prevention of Cruelty to Animals (ASPCA). She has received training by both the New York City Police Department (NYPD) and the Federal Bureau of Investigation (FBI). Annemarie is also the star of Animal Precinct.
Annemarie speaks about puppy mills and the ways you can fight them:
1. Do Not Buy Your Puppy From a Pet Store
That puppy who charmed you through the pet shop window has most likely come from a large-scale, substandard commercial breeding facility, commonly known as a puppy mill. In these facilities, parent dogs are caged and bred as often as possible, and give birth to puppies who could have costly medical problems you might not become aware of until after you bring your new pet home.
2. Make Adoption Your First Option
If you're looking to make a puppy part of your family, check your local shelters first. Not only will you be saving a life, but also you will ensure that your money is not going to support a puppy mill. There are many dogs waiting for homes in shelters all across the country and an estimated one in four is a purebred! Your second option is breed rescue. If your heart is set on a specific breed you haven't been able to find in a shelter, you can do an Internet search for a breed-specific rescue organization.
3. Know How to Recognize a Responsible Breeder
If you've exhausted your options for adopting and are choosing to buy from a breeder, remember that responsible breeders have their dogs' interests in mind. They are not simply interested in making a sale, but in placing their pups in good homes. A responsible breeder should screen you as thoroughly as you screen them! Read the ASPCA's responsible breeding statement to find out more about how a responsible breeder behaves.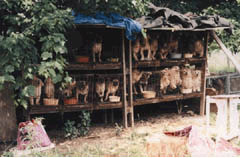 4. See Where Your Puppy Was Born and Bred
One sign that you are speaking to an unscrupulous breeder is that they will not let you see the facility in which your puppy was born. Always ask to see the breeding premises and to meet both parents (or at least the mother) of the puppy you want to take home. You should also ask for an adoption contract that explains in terms you understand the breeder's responsibilities, health guarantee and return policy.
5. Internet Buyers, Beware!
Buying a puppy from the Internet is as risky as buying from a pet store. If you buy a puppy based on a picture and a phone call, you have no way of seeing the puppy's breeding premises or meeting his parents. And those who sell animals on the Internet are not held to the Animal Welfare Act regulations and so are not inspected by the USDA.
6. Share Your Puppy Mill Story with the ASPCA
If you have-or think you have-purchased a puppy-mill puppy, please tell us your story. Every bit of evidence gives us more power to get legislation passed that will ban puppy mills.
7. Speak Out!
Inform your state and federal legislators that you are disturbed by the inhumane treatment of dogs in puppy mills, and would like to see legislation passed that ensures that all animals bred to be pets are raised in healthy conditions. You can keep up-to-date about current legislation to ban puppy mills by joining the ASPCA Advocacy Brigade.
8. Tell Your Friends
If someone you know is planning on buying a puppy, please direct them to our puppy mill information. Let them know that there are perfectly healthy dogs in shelters waiting to be adopted.
9. Think Globally
Have a webpage, a MySpace page or a blog? Use these powerful tools to inform people about puppy mill cruelty by adding a link to our puppy mill information.
10. Act Locally!
When people are looking to buy or adopt a pet, they will often ask the advice of their veterinarian, groomer or pet supply store. Download and print our flyers and ask to leave them in the offices of your local practitioners.
http://www.aspca.org
Groomer Reattaches Dog's Ear with Super-Glue
Britt Savage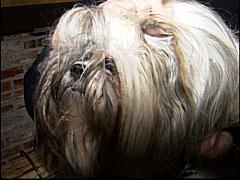 After a woman, Anni Sheriffius, picked her dog up from the groomer, she noticed dirt on her dog's ear. When she tried to wash off the dirt, her dog's ear fell off. At that time she realized that the groomer had cut off the ear and tried to reattach it with super-glue.
She immediately rushed her dog to the vet who confirmed that in fact the ear had been cut off and reattached. Her dog, Jasmine, was then treated for an infection.
While, unfortunately, the groomer was cited for operating without a license, no charges were filed because it can't be proved. The groomer is now looking for a different line of work.
"I'd like her never, ever to touch another dog. That's what I'd like to see," said Sheriffius.
NEWS UPDATE: Pets For Ransom


In a typical situation, your pet goes missing. You place missing posters around the neighborhood and sometimes even offer a hefty reward. Then, something great happens and your pet is returned.
But is this by chance? Authorities say it is a growing trend for home burglars to now take your pet. They then later call the owner and ask for the cash first, before they return the animal.
And taking your dog on vacation in foreign countries is also a risk. For example, Americans who offer rewards for missing animals in Mexico can be a very lucrative business for criminals.
You should contact authorities immediately if you suspect your dog has been stolen or is being held for ransom.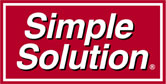 NEWS UPDATE Brought To You By Simple Solution Natural Line Of Products
NOT Just Another Pet Care Book
Shelley Frost, Your Adopted Dog


October is Adopt-A-Shelter-Dog Month! And every year tens of thousands of Americans pluck desperate dogs out of danger... speeding traffic... starvation... floods... to give them better lives. Two million more Americans adopt best friends from shelters.

We all know there are millions of homeless, neglected, and abused dogs. But what about the people who are out there struggling--one by one--to save them? Legions of individual rescuers around the country drain their time, health, finances, and relationships in this frustrating, never-ending battle.

This unique new book goes far beyond other dog care books, responding not only to the plight of needy canines but also to all those unsung human heroes who want to help.

It provides upbeat, step-by-step guidance to those who cannot turn away. It's the first book focusing on first-responder dog rescue--providing detailed, nuts-and-bolts instruction on what to do when you find a dog in need.

It's the first how-to guide addressing the long-overlooked needs of dog rescuers, and the fact that we rescuers need "rescue" as well.
http://www.YourAdoptedDog.com
Kyle's Auction - World Series Autographed Collars???
Kyle Orent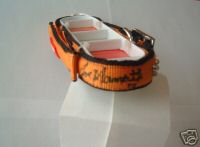 We check in once again with Kyle's Auction of celebrity-autographed dog collars. Kyle, who is 9-years-old, recently raised $20,000 selling lemonade and donated the money to Canine Companions for Independence.
Kyle is currently trying to raise another $10,000 for this charity that is near and dear to his heart, and he is almost there.

Look for collars signed by actress Glenn Close and the Rockies teammates (who knows, they could win the world series!) Not only will you receive a great autographed collar, but also the money goes to a great cause, Canine Companions for Independence. Everyone wins! Start your bidding now!
Listen to the entire Podcast of this show (#413).


Listen to Animal Radio® - Go to the launch page
Return to Animal Radio Network™ Home Page
Read October Newsletter
Copyright 2007 All Rights Reserved Animal Radio Network LLC