Animal Radio® Show #414 November 3, 2007
Live from the Pasadena Rose Bowl for the Race for the Rescues

Race For The Rescues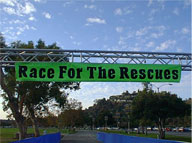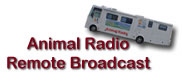 We come to you live from The Race for The Rescues at the Pasadena Rose Bowl sponsored by The Rescue Train.
Race For The Rescues is a 5K run/walk or 1 mile kid's race to raise funds for 8 non-profit, 501c3 animal rescue groups and a dog and cat adoption celebration for LA Animal Services and the Pasadena Humane Society & SPCA. The 8 non-profits to benefit are: A Dog's Life Rescue; Animal Alliance; Best Friends Animal Society; Four Legged Friends Foundation; Kitten Rescue; Molly's Mutts and Meows; The Lange Foundation; and The Rescue Train. The event raised $72,000 and the LA Animals Services shelter truck went back empty!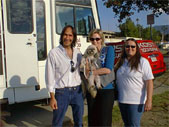 Comedienne Jane Lynch hosted the event for the second year in a row. Jane not only kicked off the race for The Race for The Rescues, she also hosted the Awards and Halloween Rescue Doggie Show. Jane's breakthrough film role was as Christy Cummings, the masculine-lesbian personal dog handler to trophy wife Sheri Ann Cabot (Jennifer Coolidge) in the director Christopher Guest's 2000 mockumentary Best in Show.
Also in attendance were two-time Emmy Award-winning Michelle Stafford; the cast from both Days of Our Lives and the Young and the Restless, along with Ted Casablanca from E! Television and Joe Reegan and Kinsey Packard.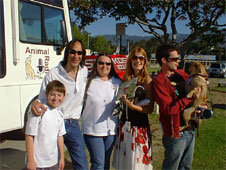 Michelle is a two-time Emmy Award winner. She joined the cast of "The Young and the Restless" in 1994 and has since developed "Phyllis" into one of the most popular and vivacious characters on daytime to date. Michelle states that if her three dogs were celebrities, Duke would be Steve Carell; Beauregard would be Tom Hanks; and Josephine would be Marilyn Monroe.
Ted, from E! Television, brought along his dog Margo to The Race For The Rescues, who was a mixture of Chihuahua, Pomeranian, Dachshund and perhaps a little bit of Paris Hilton. Ted comments that Ellen Degeneres pulled "a guy thing" when she blamed her girlfriend Portia for signing the adoption papers for Iggy. While he loves Ellen, he disagrees with her on this count.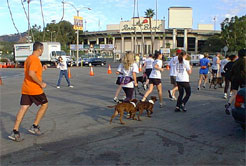 Joe Reegan guest stars in the season premiere of CSI: Crime Scene Investigation (Season 7) as a character accused of murdering a girl backstage at the Cirque De Soleil Show, KA, at the MGM Grand. This is the first time Cirque De Soleil has allowed a television show to film their work.
Since moving to Los Angeles, Kinsey Packard has been seen on Scrubs, Fastlane, The Mullets and most recently in a recurring role on The Sleeper Cell. She produced and starred in Wendy MacLeod's The House of Yes, which was critically acclaimed in the Los Angeles Press.
Music for the event was provided by the Daddy-0's. The Daddy-O's are a 50's and 60's rock and roll band. Providing music from the 50's and 60's, the Daddy-O's entertain audiences in clubs, festivals, parties, receptions, and concerts for those who love the rock and roll of yesteryear.
http://www.racefortherescues.org
High Fat Treats Can Cause Pancreatitis
Dr. Jim Humphries, Veterinary News Network


'Tis the season of caring and sharing but if you really care about your pet, you won't share some of the things with it, especially those high fat treats. Don't share those with your pet, as they can cause much pain and an extended stay at the animal hospital.
High fat foods can overload the digestive system and result in pancreatitis. Pancreatitis occurs when the pancreas becomes inflamed. The pancreas is a glandular organ located near the liver. It makes insulin and digestive enzymes that are secreted into the intestine to aid normal digestion of food and absorption of nutrients. Pancreatic inflammation can be very severe because the organ contains digestive enzymes that can be activated and produce swelling and inflammation. Pancreatitis can also affect other organs including the liver. Signs of pancreatitis are vomiting, diarrhea, abdominal pain, lethargy, dehydration and reduced appetite.
To diagnose pancreatitis, blood work and urinalysis tests are performed to determine enzyme and protein levels and rule out other metabolic diseases. To treat the illness, the gastrointestinal tract must have complete rest with no food or water for 48 to 72 hours. Hospitalization is required so intravenous fluids can be given as well as medications for vomiting and pain and antibiotics administered. When nothing is taken by mouth, the stimulus for the pancreatic secretion decreases and the inflammation subsides. When the pancreatic enzymes return to normal, a bland diet and water may be reintroduced slowly.
Still thinking about giving gravy on your pet's food? Well, I encourage you not to feed human foods to your pets.
http://www.VetNewsNet.com
Top 10 Items Surgically Removed From Pets


If you thought your dryer was eating your socks, guess again! It seems the number one item swallowed by dogs that had to be surgically removed are socks.
Dogs and cats also love to eat lingerie, with underwear and pantyhose being second and third on the list respectively.
But let's not forget pagers, hearing aids, drywall, batteries, rubber balls, toy cars, hair ties and sand with bacon grease poured on it.
One veterinarian even keeps a small museum of items he's personally removed from animals for teaching purposes.
Small items can pass through animals naturally, but larger items can cause obstructions requiring emergency surgery.
An Unusual Friendship
Britt Savage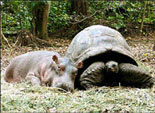 A baby hippopotamus was swept away during tsunami waves and lost its mother. The hippo name Owen weighs 650 pounds and was swept down the Sabaki River into the Indian Ocean and fortunately pushed back to shore on the Kenyan Coast.
Owen was very traumatized by his venture and was looking for a surrogate mother when he came across a male tortoise, about 100 years old. They were able to form a strong bond, swimming, eating and sleeping together. And, the tortoise doesn't seem to mind being a "mom" to a hippo.
Owen evens becomes aggressive is someone approaches his tortoise, and acts as if he's protecting his biological mother.
Hippos normally are social animals who stay with their mothers for the first four years of their life.
The Rescue Train
Lisa Young, Executive Director


The Rescue Train is a unique, nonprofit 501c3, no kill organization that is dedicated to education and to eliminating animal suffering and euthanasia in Los Angeles.
It is our mission to reduce the number of animals entering shelters by promoting education through creating unique programs and solutions. Including awareness, community involvement and events, responsible pet ownership, support for the Good Samaritan who rescues an animal, dog training, spaying and neutering and supported adoptions, and support for other rescue groups.
We believe that not only in our own city of Los Angeles, (The City of Angels), but across the country, is an army of animal lovers. Our goal is to unite them so we can make some real changes to eliminate euthanasia once and for all.
Lisa did an exceptional job in organizing the 2nd Annual Race For The Rescues, a 5K run/walk or 1 mile kid's race to raise funds for 8 non-profit, 501c3 animal rescue groups and a dog and cat adoption celebration for LA Animal Services and the Pasadena Humane Society & SPCA. The 8 non-profits to benefit are: A Dog's Life Rescue; Animal Alliance; Best Friends Animal Society; Four Legged Friends Foundation; Kitten Rescue; Molly's Mutts and Meows; The Lange Foundation; and The Rescue Train.
The event raised $72,000 and the LA Animals Services shelter truck went back empty!
http://www.therescuetrain.org
NEWS UPDATE: Alzheimer's Found in Cats


Aging cats can develop a feline form of Alzheimer's disease, a new study reveals. Scientists at the Universities of Edinburgh, St Andrews, Bristol and California have identified a key protein which can build up in the nerve cells of a cat's brain and cause mental deterioration.
Dr Danielle Gunn-Moore, at the University of Edinburgh's Royal (Dick) School of Veterinary Studies, said: "This newly discovered protein is crucial to our understanding of the aging process in cats. We've known for a long time that cats develop dementia, but this study tells us that the cat's neural system is being compromised in a similar fashion to that we see in human Alzheimer's sufferers. The gritty plaques had only hinted that might be the case ­ now we know.
"The shorter life-span of a cat, compared to humans, allows researchers to more rapidly assess the effects of diet, high blood pressure, and prescribed drugs on the course of the disease. However, we also need to understand more about our geriatric cats for their own benefit, so we can slow down the degeneration the disease brings and keep them as happy cats for as long as possible."
"As with humans, the life expectancy of cats is increasing and with this longer life runs the greater chance of developing dementia. Recent studies suggest that 28% of pet cats aged 11-14 years develop at least one old-age related behavior problem and this increases to more than 50% for cats over the age of 15."
Experts suggest that good diet, mental stimulation and companionship can reduce the risk of dementia in both humans and cats. Dr Gunn Moore explained: "If humans and their cats live in a poor environment with little company and stimulation, they are both at higher risk of dementia. However, if the owner plays with the cat, it is good for both human and cat. A good diet enriched with antioxidants is also helpful in warding off dementia, so a cat owner sharing healthy meals like chicken and fish with their pet will benefit them both."
The findings of the study are published in a recent edition of the Journal of Feline Medicine.
http://www.fabcats.org/news/alzheimers.php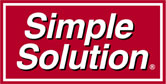 NEWS UPDATE Brought To You By Simple Solution Natural Line Of Products
When Vladae Speaks, Everyone Listens
Vladae, The Dog Wizard


Vladae, the man behind the system. A phenomena in the dog world, he is widely known as an international star in the dog training field. By turning the most notorious canines from around the world into loving companions. He gained renowned recognition and became a celebrity himself.
Listen in as Vladae helps a caller with her problem at the end of the leash.
Do you need help with your dog? Call us at 866-405-8405 and we will schedule you to personally speak with Vladae.
Vladae has made available free to all listeners his e-book "Why Common Dog Training Doesn't Work." To get your FREE COPY (a $15 value), use the coupon code ebook.

This e-book goes beyond dog training. Vladae describes that the pack mentality penetrates our work environment and comes in every household. The dog kingdom and the business world share common elements. In each there is hierarchy. There's the alpha or top dog in one and the chief executive officer (CEO) in the other. A CEO must take the leadership role if he wants his staff to follow. Same with dogs. A pet owner must become the "alpha dog" of the house because if you don't, your canine will. Vladae convinces that Americans are so successful in business because they operate their work environment as dogs operate their own pack. In opposite, Americans are so unsuccessful in the way they raise their kids and dogs because they don't run their households the way canines run theirs."
http://www.russiandogwizard.com
Fido Friendly Travel Talk
Susan Sims, Fido Friendly Magazine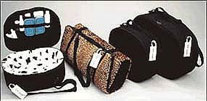 Travel with Fido in style with the Bone Voyage Travel Bed with room for your doggies necessities.
Bone Voyage
(877) 259-0137
http://www.bonevoyage.com
Fido Friendly Magazine:


The Travel Magazine For You & Your Dog, a complete guide to Fido-friendly accommodations across the United States and Canada. "Fido Friendly is the only magazine dedicated to the travel lifestyle of man's best friend, and the one magazine your dog will thank you for." And don't forget to join the Fido Friendly Travel Club.
http://www.fidofriendly.com
http://www.fidofriendlytravelclub.com
AB 1634, The California Healthy Pets Act
Elizabeth Oreck ­ Dir. Of Social Compassion


Due to over breeding, accidental pregnancies and neglect, nearly one million pets enter our city and county shelters annually, over half of whom are killed, simply because there are too many animals and not enough homes for them. Most of these animals are healthy adoptable pets, many are purebreds, kittens and puppies. The cost to California taxpayers to house & euthanize these animals is over $250 million dollars per year; the emotional toll on shelter workers and concerned citizens we cannot quantify.
This is a financially and morally bankrupt "solution" that is clearly not working.
A Real Solution
This past February, Assembly Bill 1634, the California Healthy Pets Act, was introduced to address this horrific problem by promoting responsible pet ownership in California by requiring most dog and cat owners to spay or neuter their pet by the age of six months.
The bill has many common sense exemptions for legitimate breeders, show animals, police dogs, guide dogs, search-and-rescue dogs, and for dogs and cats too old or too sick to undergo surgery. Spay and neuter ordinances and laws have been proven to be an effective solution throughout California and the United States. In addition, dogs that are not spayed or neutered are three times more likely to attack humans and other dogs and cats. California leads the nation in dog bites and maulings.
Benefits of the California Healthy Pets Act:
Healthier pets
Medical research shows that spayed or neutered cats and dogs live longer and healthier lives. The American Veterinary Medical Association recommends early spaying and neutering because younger animals recover faster and with less pain.
Spaying and neutering also protects and improves the health of California's pets by reducing or eliminating many health problems that are difficult and expensive to treat, such as cancer, tumors, hernias, infections and other life-threatening diseases.
The California Healthy Pets Act will help Californians become more educated pet owners, which will help improve the health and well-being of their animals. In addition, the bill would increase the number of cats and dogs adopted into permanent homes by reducing the number of diseased cats and dogs that enter shelters and harm otherwise healthy and adoptable pets.
Safer Communities
Mandatory spaying and neutering will reduce the dangers caused by roaming stray animals, the transmission of rabies, and injuries from dog bites. Unaltered dogs are three times more likely to attack humans and other pets.
According to the Centers for Disease Control, California currently has the nation's highest occurrences of dog bites, animal attacks and attack-related fatalities in the nation -- and children are the most common victims.
Taxpayer savings
Nearly one million unwanted and abandoned cats and dogs are born in California every year. Reducing the number of California's unwanted animals will reduce the costs associated with caring for and euthanizing them.
http://www.cahealthypets.com/home.htm



Thank a Turkey
Rae Ann Kumelos, Voice of the Animal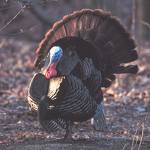 Thanksgiving is not Turkey's favorite holiday. On the one hand, he is honored and feted throughout the country: school-children recreate his image with colorful construction paper cut-outs; he enjoys a prominent place in the Macy's Thanksgiving Day Parade; and he is given a traditional pardon from the President of the United States. On the other hand, Turkey is the main feature on the Thanksgiving dinner table.
In the Navajo creation story, Turkey enjoys divine status as the representative of agriculture. As the Navajo people are fleeing from the encroaching flood waters of the fourth world to find refuge and safety in the fifth world, Turkey is the only one to notice that the precious seeds that have been stored in pottery jars after the harvest season will be lost to the flood waters. Gathering a few seeds from each jar, Turkey manages to hide the seeds among her feathers. As she hurries to catch up with the others racing to beat the flood waters, she gets some help from Wind pushing from behind, as Turkey dare not fly and risk losing the seeds. When everyone finally makes it to the safety of the fifth world, all are humbled by the fact that Turkey was the only one who thought to bring the most precious commodity of all "the people's very means of survival and insurance against famine" seeds.
Did you know that turkeys sleep high in trees? And they do not like to be awoken. If a plane flies overhead, they will gobble in a very grumpy manner, and when thunder rolls, they will respond as if having a conversation with Zeus himself. Turkeys are also very social and take care of each other. Wild turkeys live on our ranch. For weeks last year, we watched a group of nine turkeys wait patiently while one of their party, a small crippled female, limped behind them to catch up. Over time, this turkey could no longer even walk, and just sat by the feeder, where her friends sat quietly with her. At this point. we were able to catch the crippled turkey and take her to the wildlife vet two hours away, a ride in which she sat huddled and frightened in her carrier. When we arrived, we were told she limped because she had been shot in the leg. Despite excellent care, she did not survive to come back home.
When I think about this sweet turkey, I wonder, would the hunter who shot her have any interest in knowing the sacred role of turkey in Navajo culture? Did that hunter have any concept of the courage and fortitude this turkey exhibited as she limped behind her other turkey friends? Could the hunter understand the compassion her turkey companions displayed in always waiting for her to catch up? And, what would the hunter have to say to the veterinarian and her assistants regarding the hours spent attempting to heal the turkey's gunshot wound?
To this day, Turkey's feathers are marked with the colors of the seeds she carried long ago in the Navajo beginning of time. When the forefathers of the United States were deciding on a national symbol, Ben Franklin lobbied on behalf of Turkey. Instead, we all know Eagle was chosen. But maybe, if more people knew the story of Turkey and the role she played in insuring the survival of agriculture, as well as how loyal, courageous, and compassionate Turkeys are to each other, they might have chosen her as our national bird, as well as think differently of their Thanksgiving menu.
During this season of thanks-giving, thank Turkey for her generous role in insuring the survival of the seeds that bring the bounty of harvest gracing your holiday table. Visit Farm Sanctuary's website http://www.adoptaturkey.org, where, thanks to your generosity, a turkey will spend her holiday not on a platter atop a table, but with a group of her turkey friends.
Happy Thanksgiving from Rae Ann Kumelos and Voice of the Animal.
http://www.VoiceOfTheAnimal.org



Author Robert Fulghum
What on Earth Have I Done?


Robert Fulghum's new book begins with a question we've all asked ourselves: "What on Earth have I done?" As Fulghum finds out, the answer is never easy and, almost always, surprising. For the last couple of years, Fulghum has been traveling the world - from Seattle to the Moab Desert to Crete - looking for a few fellow travelers interested in thinking along with him as he delights in the unexpected: trick-or-treating with your grandchildren dressed like a large rabbit, pots of daffodils blooming in mid-November, a view of the earth from outer space, the mysterious night sounds of the desert, every man's trip to a department store to buy socks, the raucous all-night long feast that is Easter in Greece, the trials and tribulations of plumbing problems and the friendship one can strike up with someone who doesn't share the same language. What on Earth Have I Done? is an armchair tour of everyday life as seen by Robert Fulghum, one of America's great essayists, a man who has two feet planted firmly on the earth, one eye on the heavens and, at times, a tongue planted firmly in his cheek.

Author Robert Fulghum has published seven best-selling books: All I Really Need to Know I Learned in Kindergarten, It Was on Fire When I Lay Down on It, Uh-Oh, Maybe (Maybe Not), From Beginning to End-The Rituals of Our Lives, True Love and Words I Wish I Wrote. There are currently more than 16 million copies of his books in print, published in 27 languages in 103 countries.
http://www.robertfulghum.com



Koogatag
Forrest Monk, Founder & CEO KoogaPet.com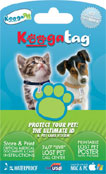 I have worked with veterinarians and their clients for the past 7 years and have heard many stories of pets being treated without full knowledge of the medical history, some with poor outcomes. We, at KoogaPet decided to leverage all the technology and knowledge we could find to put together a comprehensive program and system to help protect and recover as many pets as possible.
KoogaPet has recruited the best in the business in terms of veterinarians, system programmers, program directors and customer service-all of whom are pet owners.
When we looked at the viable choices for pet protection, we discovered significant improvement was required. Microchip implants have very limited information and minimal owner accessibility. Simple pet tags with no information, but personal phone numbers and addresses exposed are usually ineffective. KoogaPet has combined the ease of just using a simple pet id tag with technology that any computer can access. We combined that with a secure website that protects personal owner information. We don't stop at the tag level; we have created a complete pet protection system to help affiliated veterinarians with their owners. This has also empowered the owner to take control of their pet's care anytime and anywhere.
Our 24/7 lost pet center is proactive. We not only take calls from distraught pet owners, we also assist pet finders by providing a simple means to assist lost pet owners. Our emergency lost pet program provides assistance to pet owners and alerts nearby shelters and veterinarians by fax and email-complete with pet identification, microchip id and pet photo.
KoogaPet is not just a one time tag it's a lifetime of proactive security for you and your pet.
http://www.koogapet.com


Chillybuddy - The Dog Cooling Jacket
Jon Abelson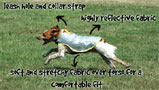 Chillybuddy is a light-weight mesh cooling jacket designed specifically to help keep a dog comfortable in hot weather and reduce the effect of exposure to the sun. The jacket's outer layer is made of woven synthetic with an aluminized finish. The twisted strands of the fabric function like thousands of tiny mirrors, reflecting all wavelengths of light away from the surface. The jacket is lined with a cotton mesh. Both layers allow air to pass freely through. The cotton mesh liner can be wetted to provide substantial evaporative cooling. Unlike other wet jackets, the evaporation occurs in the shade of the outer layer, creating an unusually cool environment on the hottest days.

Facts about Chillybuddy:

Chillybuddy jacket can significantly lower coat temperature and provides a shield from direct sunlight.
On a 90° F day, wearing a Chillybuddy jacket can lower the coat temperature from 145° F to 103° F, a reduction of almost 30%.
Soaking the Chillybuddy in water to dampen the cotton lining before use can lower a dog's coat temperature by a further 20 degrees--from 103° F to 83° F. Cotton has been repeatedly shown to be the best fiber to hold water for evaporative cooling. Synthetic wicking fabrics are useless in this application because dogs do not sweat.
For light-haired dogs, a Chillybuddy jacket also protects the underlying skin from sunburn.
Chillybuddy can protect coats of show dogs from bleaching by the sun -- which often occurs as summertime reddening or browning, especially at the tips of the coat.
The Chillybuddy jacket was field-tested in mountain terrain and open-field hunting. It is durable, tear-, snag- and run-resistant under repeated use in rugged outdoor conditions, withstanding thick brush.
http://www.chillybuddy.com

Listen to the entire Podcast of this show (#414).


Listen to Animal Radio® - Go to the launch page
Return to Animal Radio Network™ Home Page
Read November Newsletter
Copyright 2007 All Rights Reserved Animal Radio Network LLC