November 11, 2006
John O'Hurley
It's Okay to Miss the Bed on the First Jump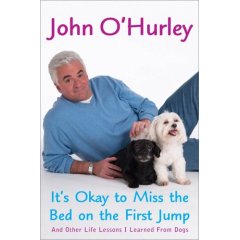 Some of the things that John has learned is that dogs do things naturally in a very innocent way without even knowing what they are doing. If you observe them carefully, they teach us some very extraordinary things. Dogs by their very nature live outside of the sense of time as we know it. They don't have to live with the burden of time. They have two senses of time. They have now and they have never. If you're with them, they always live in the present moment or "now," and if you leave them, then they think that you're "never" coming back. Listen in as John talks about his book and tells some funny stories about pranks he pulled during his hosting of the show To Tell The Truth.
John is best remembered from Seinfeld, as J. Peterman. Well, not only is he a great actor, but he is also the real J. Peterman's business partner and part owner of the J. Peterman Company. John is also the regular host of NBC's "The National Dog Show presented by Purina," a Thanksgiving tradition.
http://www.johnohurley.com
http://www.dogshowusa.com
"Thankful Stories" Thanksgiving Contest
Alan Cook, Lucky Litter, LLC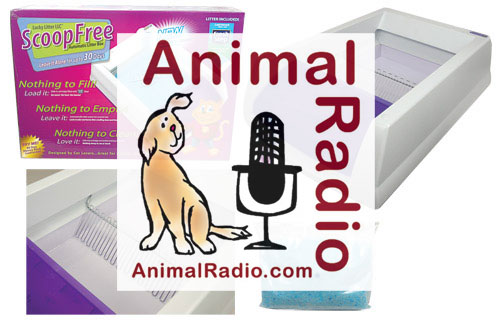 We're marking the Thanksgiving holiday season with a contest seeking the best stories on why you're thankful for your cat. Share your cat's story and enter the contest, which runs through Nov. 30. Please include a picture of you and your cat with your entry. Winners will receive a free ScoopFree automatic litter box or a case of six ScoopFree Litter Tray Cartridges if they already own a ScoopFree. Winners will also receive an autographed copy of the award-winning book, Tails of Devotion: A Look at the Bond Between People and their Pets, by Emily Scott Pottruck. All proceeds, not just profits, from the sale of the book go to a variety of animal welfare nonprofit organizations throughout the United States.
ScoopFree with Fresh Step Crystals offers unbeatable odor control, and is the first litter box you can leave alone for up to thirty days. As little as once a month per cat you just replace a disposable and sanitary Throwaway Tray. It's fast and easy. The special Fresh Step litter inside each Throwaway Tray has advanced technology to absorb liquids. This means there are no clumps of urine, and the solids shrink! How cool is that? A rake quietly moves the waste into a covered trap after your cat leaves the box, leaving it smelling it clean and fresh. There is nothing messy for you to see or touch. Just replace the disposable tray as little as once a month per cat. It's safe and convenient. ScoopFree and the disposable Throwaway Tray: load it, love it and leave it!
Please submit only one (1) entry per email address during this promotion period. The contest begins at 12:01am CDT on November 1, 2006 and ends on November 30, 2006 at 11:59pm CDT. If you are chosen as a winner, you will be able to select which prize you want to receive. Winners will be notified by email by December 18, 2006. Not valid where prohibited by law.
http://scoopfree.com/contest/
ENTER TO WIN!!
Flavored Water for Your Dog
Susan Goldberg, K9 Water Company
If you're a big hiker or like to take your dog on long walks, you can easily grab a bottle of water for yourself. But what about your dog? Do you know that when walking your dog he can become dehydrated and lose vitamins just like you? Yes, you can grab a second bottle of water, but what about grabbing something special just for him? How about a bottle of k9-flavored water in four varieties: chicken (toilet water), beef (gutter water), liver (puddle water) or lamb (hose water) flavors. And, not only are these waters flavored, they are also vitamin fortified just for your dog.





Don't let the names fool you. If you are fortunate enough to have a K9 companion, you know they seem to revel in the joy of sneaking a drink from alternative water sources. They love drinking out of puddles, gutters, hoses, and the all time favoritethe toilet. Hence the names of the 4 different fun flavors! And if you can't find K9 Water in your local pet store, you can order it directly from their website.
http://www.K9WaterCo.com
Asthma Symptoms Worse for Those With Dogs
Dr. Jim Humphries, Veterinary News Network
Shedding and chewing may be the least of the family's dogs transgressions. Asthmatic children coughed more produced more phlegm and had more bronchial responses to air pollutants than those with no pets or those who lived only with cats.
http://www.VetNewsNet.com
Man Breaks World Record Kissing Snakes
Britt Savage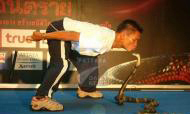 Khun Kum, age 45 from Thailand, managed to kiss 19 venomous cobra snakes within 10 minutes. Khun was not only trying to break the record, but he hopes his attempts will promote tourism in that country.
Khun broke the previous record of 11 snakes that was held by Gordan Cates from Florida. But will this record stand? It has now been discovered that in March a man kissed a single cobra 51 times in under three minutes.
Khun will have to wait and see if his record will hold.
Championing the Cats of Greece
Rae Ann Kumelos, Voice of the Animal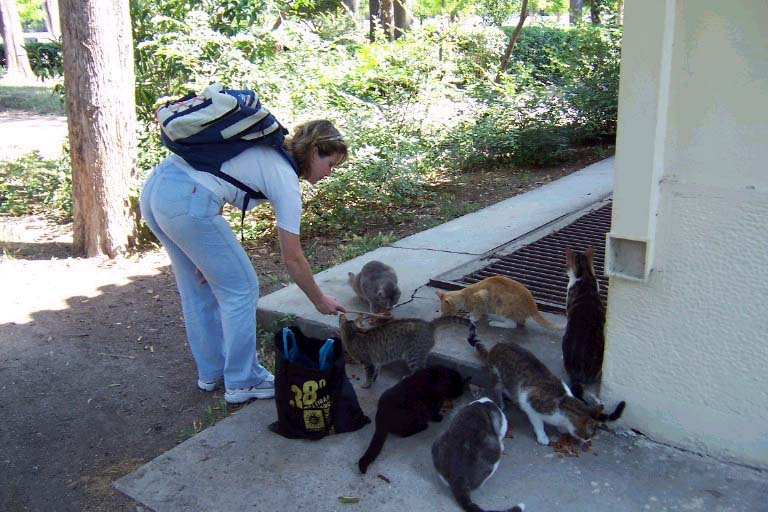 Visit the cats of Greece at the Athens National Gardens, Delphi and the Acropolis in this inspirational story of a group of champion volunteers who are changing the way the Greek people take care of their animals.
http://www.VoiceOfTheAnimal.org
Emperor Penguins
Linda Henry, SeaWorld Aviculturist


Linda Henry started her SeaWorld career as a volunteer in penguin quarantine in 1983.
Among many impressive achievements at SeaWorld is Henry's development of the artificial lighting system for the Penguin Encounter. The system, which mimics the austral light cycle in the Southern Hemisphere, provides the ideal environment for penguins to mate and have chicks. SeaWorld San Diego's Penguin Encounter is the only place outside Antarctica where endangered emperor penguins successfully breed (with the exception of a zoological facility in Japan, which bred an emperor chick for the first time in 2004).

Don't miss the chance to visit SeaWorld in San Diego to see their Emperor Penguin Exhibit. And in the meantime, look for the Hallmark Channel premiere of the Academy Award-winning movie MARCH OF THE PENGUINS, Saturday, November 25th at 9:00pm, 8:00pm Central.
http://www.SeaWorld.org
Memoirs of a Papillon
Dennis Fried, Diary of a Mad Dog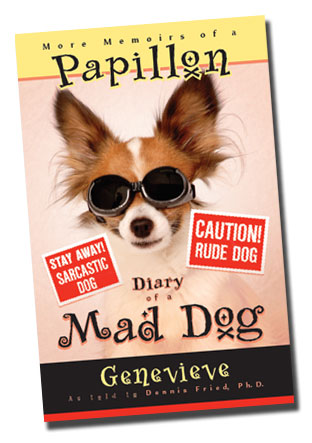 Following up on her best-selling classic, Memoirs of a Papillon: The Canine Guide to Living with Humans without Going Mad, Genevieve unleashes a scathing analysis of human culture that will have sociologists all over the world looking for new jobs.
Genevieve's guardian, Dennis Fried, is a philosopher, has a master's degree in physics and is a stand-up comedian. He translates Genevieve's book through her barktation, on such subjects as Genevieve's feelings about cats, "Do they really grown from those cute little kittens?"
http://www.DogTellsAll.com
Adopt a Turkey - Turkey as a PET!
Tricia Ritterbusch, Farm Sanctuary


Instead of eating a turkey this year, why not adopt one? That is the message that Farm Sanctuary is spreading, and word is catching on: More than one thousand turkeys have been rescued though the organization since 1986, and the annual Adopt-A-Turkey Project continues to grow in popularity. This year, thousands of compassionate citizens will "adopt" a turkey rescued by the nation's leading farm animal protection organization.
The Adopt-A-Turkey Project offers two ways for anyone to save a turkey:
(1) Sponsor "adopt" a turkey living at Farm Sanctuary's Watkins Glen, New York, or Orland, California, shelters. For a one-time adoption fee of $20, sponsors receive a color photograph of their turkey, an adoption certificate and a year subscription to Farm Sanctuary's quarterly newsletter. This sponsorship provides funds for feed, bedding and veterinary care for the turkeys and helps Farm Sanctuary encourage millions of people to celebrate a compassionate Thanksgiving for all.
(2) Home adopt and provide a safe, loving and permanent home for two or more turkeys. Individuals interested in adopting turkeys as companions must complete an adoption application. If approved, adopters will be placed on Farm Sanctuary's Turkey Express schedule.
Every year, nearly 300 million turkeys are raised and slaughtered in the United States - 45 million alone for Thanksgiving. Most are slaughtered at only five months old, when male turkeys (toms) weigh a massive 25 to 32 pounds and females weigh 15 to 18 pounds. To meet consumer demand for white meat, commercial turkeys have been bred to have abnormally large breasts. As a result, the birds can not reproduce naturally, and the industry now relies on forced artificial insemination as the sole means of reproduction. In addition, most factory-farmed turkeys, comprising the vast majority of turkeys raised for holiday dinners, have their beaks and toes amputated, because they are allotted only three square-feet to live out their lives.
More information on Farm Sanctuary's National Adopt-A-Turkey Project can be found at www.adoptaturkey.org which includes the 2006 "Turkey Adoption List," adoption applications and a number of helpful Thanksgiving resources, including compassionate holiday recipes, videos and literature.
http://www.AdoptATurkey.org
THE WEEK - Animal Myths


Can a chicken live without its head? True, and not just for a few minutes. A chicken can stagger around without its noggin because the brain stem, often lets partially intact after a beheading, controls most of its reflexes. One robust fellow lived a full 18 months.
Is a Dog's mouth cleaner than a humans? Despite a habit of licking things no human would dare, Fido's mouth is often touted as scientifically more sterile. Truth is, oral bacteria are so species-specific, that one can't be considered cleaner than the other, just different.
Will a falling cat always land on its feet? Studies have demonstrated that, when dropped from most heights, cats will land gracefully on their feet. Results change only with cats dropped upside-down from a height of 1 foot or less.
Talk With Your Animals
Joy Turner
Joy speaks with Shadow, a service dog, who does not like to wear his vest.
http://www.TalkWithYourAnimals.com
http://www.JoyTurner.com

Next week: Rue McClanahan
Listen to the 1st Hour ABRIDGED VERSION Podcast of this show (#363).
Purchase a CD Copy of this Show

View Animal Radio Network® Broadcast Schedule in a new window.


Listen to Animal Radio® - Go to the launch page


Return to Animal Radio Network® Home Page


Read November Newsletter
Copyright 2006 All Rights Reserved Animal Radio Network LLC