Animal Radio® November 12, 2005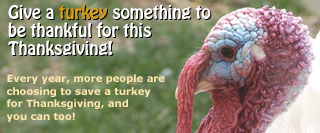 Adopt-A-Turkey
Tricia Ritterbusch, Farm Sanctuary
Instead of having turkey this Thanksgiving as the main course, why not have a turkey as a guest of honor instead? You can do this by adopting a turkey. Celebrate a compassionate new holiday tradition by saving a turkey instead of eating one. Listen as Tricia talks about alternatives, such a Tofurkey, to eating turkey this year.
World's Worst Dog
John Grogan, Marley & Me

Have you ever had a "bad dog" or known someone who did? John Grogan was one of these people. He had no clue when he adopted an irresistible yellow lab puppy that he would grow into a 97-pound powerhouse of nervous, pulsating intensity and mischief. Marley will make you laugh, cry and shake your head in disbelief at his antics. Hear this incredible story. [10 Giveaways this show!! 1-866-405-8405 when we ask you to call.]
Joy Turner's Talk With Your Animals
Joy Explains a dogs absence. When your pet is lost, have you ever wondered what he/she might be up to outside their home? A caller finds out the status of a friend's dog which has been lost for over 3 years. Would you like to speak to Joy on Animal Radio® call us at: 1-866-405-8405.
Holiday Travel Stresses Out Pets
Tammy Senter, Farnam


It will soon be the holidays, and you are planning that visit to the in-laws.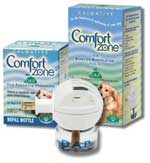 You can feel it already, your stress level is rising. But did you know that your pet's stress level can rise also? Pets like their routine, and the upcoming holidays can wreak havoc in their lives. But, you can help. For dogs, there is the Comfort Zone with D.A.P., and for cats, Comfort Zone with Feliway. These products mimic pheromones that pets naturally use to communicate with members of their own species, and come in both diffusers and sprays.

Pet Trusts & Clauses
James Peters, Legal Zoom


Do you know that more people own pets than have children, and that they are often overlooked in wills? One of the best ways to make sure your pet is taken care of if he outlives you, is with a Pet Trust. The benefits of a Pet Trust are greater than that of a will, because a will only takes place in the event of your death, while a Pet Trust will kick-in in the event you have a serious illness or become incapacitated. Hear how you can easily set up your own Pet Trust.
Regular Grooming is Essential to Your Pet's Well Being
Dr. Jill Richardson, Hartz Mountain Corporation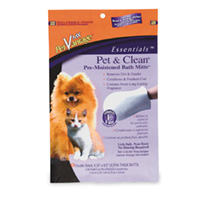 Do you know that regular grooming can help prevent bacterial infection, dandruff and hair matting? VMX PetVantage products by Hartz offers convenient tools to help keep your pet's coat clean and healthy at home. Do you have a pet that doesn't like to be bathed, or perhaps a cat (whom we all know hate to be bathed)? If so, there is the convenient VMX PetVantage Hair Grabber and the Pet & Clean Tacky Mitts that clean without moisture and leaves a spring fresh fragrance your pet. Grooming is also a terrific way to bond with your pet by spending quality time getting pets accustomed to being handled and brushed at an early age and lavishing them with praise and treats.
Calling All Cat People
Jessica Frohman, Alley Cat Allies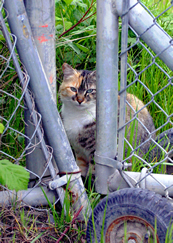 It has been over 2 months since the devastating Hurricane Katrina hit the Gulf Coast, and there are cats still out there needing to be rescued. Alley Cat Allies is calling for all cat people to come to New Orleans to help save these remaining cats. Some areas are slated to be bulldozed soon, so time is of the essence. If you can help, please contact Jim of Alley Cat Allies: Katrinapets@direcway.com or Pilara Felgate: pfelgate@alleycat.org, or call her at 240-482-1980.



Dolphins Sing "Batman" Theme
Britt Savage


Scientists have taught dolphins to combine both rhythm and vocalisations to produce music, resulting in an extremely high-pitched, short version of the Batman theme song.
The findings, outlined in two studies, are the first time that nonhuman mammals have demonstrated they can recognize rhythms and reproduce them vocally.
It Isn't Easy Being Green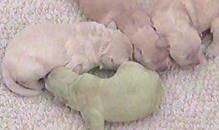 A dog breeder in Alhambra, Calif., is mystified after his golden retriever gave birth to a green puppy. The green puppy, named Wasabi, was one of four puppies. The dog is healthy and green, according to the report.
Skeptics said the dog had to be dyed green but the owner said the puppy was born green. Veterinarians said it is possible for a newborn puppy's fur to be green because the placenta, which is green, rubs off at birth.

View Animal Radio Broadcast Schedule in a new window.


Listen to Animal Radio - Go to the launch page


Get one of the limited edition Animal Radio® T-Shirts for 9.95


Return to Animal Radio Network® Home Page
Sponsor

Copyrighted Animal Radio Network LLC 2005