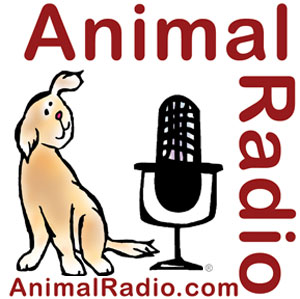 Animal Radio® Show #571 November 13, 2010
When Smokey Talks – Smokey Robinson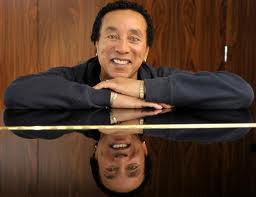 Legendary Motown singer Smokey Robinson is this week's special guest. He is promoting his new album, "Now & Then," in Cracker Barrel Restaurants. Smokey is the first Afro-American artist to appear in the Cracker Barrel CD collection.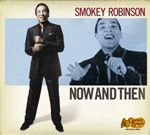 His new CD includes 12 songs. Six are live versions of classics you probably already love, including "Going to a Go-Go; I Second That Emotion; The Tracks of My Tears; and The Tears of a Clown," recorded in 2010 during various performances. The other six are from his 2009 CD, Time Flies When You're Having Fun, including "Time Flies; Don't Know Why; and "Girlfriend."
About animals, he says he had a dog from age 6 until he was 21. After she died he didn't want another. Smokey states"I personally have never wanted a pet for myself." He attributes this to all of his traveling.
Shattering Training Myths
Tamar Gellar, 30 Days To A Well Mannered Dog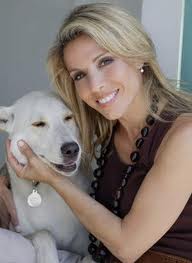 Oprah's dog trainer, Tamar Geller says you don't have to be dominant; you don't have to teach submissiveness or ingrain fear to get your dog to behave. She is the creator of the wildly successful Gandhi-esque dog philosophy, The Loved Dog Method™. She tells listeners how to empower their dog within 30 days.
Tamar states that her and Cesar Millan are like oil and water – they don't mix! She doesn't believe that a wife, a husband, a child or even a dog want to be taught while they are being made to be submissive. She believes everyone likes to feel good about themselves, particularly when you want to build a team, where your team player will do anything for you. She feels it makes more sense to realize that when someone is a willing partner, it is a much better approach than to have a team member do something out of fear.
In order to make your dog feel like a willing partner instead of feeling they have to be submissive is the same technique you would use on your husband or your child. You find what makes them happy. You find out what excites them, and you incorporate that into the coaching. It is like empowering them and making it fun for them to learn.
She states that Gandhi was a leader and so was Saddam Hussein. Tamar doesn't think that most people would choose to work for Saddam Hussein. Why? Because it was scary for them. But with Gandhi, they were willing to go the extra mile, because he was such an amazing leader.
With dogs, Tamar uses games. We know that the best way wolves teach their young and the best way toddlers learn are through games. We also know that the dog is developmentally the closest to a toddler.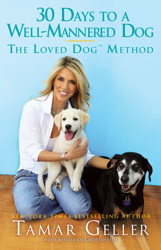 In the old days, you would hear about men stating that kids and wives had to be submissive and disciplined. She states that these methods are from the dark ages and we need to get them out of the dog world as well. She feels anyone who tells you that you need to be the "Alpha Dog" and that the dog needs to be submissive, has not read any behavioral research that has taken place in the last 30 to 40 years.
When asked if a dog that has been previously trained with an alpha dog method can be retrained her way – she states absolutely yes! In fact, she is currently working with a dog who was not only trained this way but was severely abused by someone who called themselves a dog trainer.
Her technique uses "safe words" which she describes as giving words to good experiences. For example, when this abused dog meets someone new and likes them, she repeats the word "friend." This comes in handy when meeting other people, so she can remind him by saying "friend" that this new person is a good person and safe.
We all evaluate life, this includes both people and dogs, according to pleasure and pain. Is meeting someone going to be pleasurable or painful? Dogs who were trained with harsh methods have post-traumatic stress disorders. They think that everything in their life is going to mean pain. They are afraid of taking chances and exploring, because they are afraid they will get screamed at or yanked.
She uses her practice on every breed of dog. She looks at dogs like ice cream. There are many different flavors of ice cream, but no matter what flavor it is, the ice cream was made the same way, with the same ingredients. It doesn't matter what brand or flavor. So whether it is a Chihuahua or a Pit Bull, they have the same basic needs.
To get your dog started with her training, the first thing you need to do is stop saying "Good dog." This doesn't give enough information. You want to treat a dog the way you would treat a toddler. When you work with a toddler, you give a name to everything. For example, if your dog follows your commands, you want to say, "Good sit," "Good come," "Good belly rub." You want to make it a fun learning experience.
You can also use this technique with your children and spouse!

Dodge Journey Pet Destinations
What Is Your Favorite Place To Take Your Pet?
People who have pets love to travel with them. At Dodge, they have made it easier with their pet friendly vehicle, the Dodge Journey, which contains concealed storage bins, Chill Zone glove box cooler and second-row dual in-floor storage bins with removable and washable liners (very handy for muddy paws!) Call us with your favorite place to take your furry-friend: 1-866-405-8405
This week's Dodge Journey Pet Destination: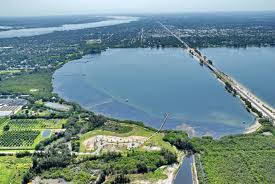 Bill is a trucker who travels all around the country. One of his favorite places to take his dog is the Manatee Avenue Causeway in Bradenton, Florida (Highway 64). There is the bay on both sides of the road. People take their dogs, everything from Chihuahuas and Great Danes, to even horses to this beautiful bay.
Past Dodge Journey Pet Destinations: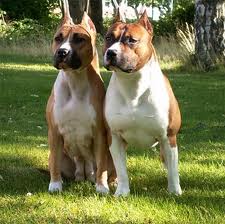 Mike who lives in Grand Junction, Colorado loves to take his dogs Glade Park just outside of Grand Junction. It is on the Grand Mesa National Forest and it has a good wide-open area to let your pet run around and play in. His two Staffordshire Terriers love this park. It is a big recreation destination and people not only bring their dogs, but you will see many people out riding their horses. A glade is an open space, and in this case, it is surrounded by natural wonders: Colorado National Monument, Piñon Mesa (with a chunk of Grand Mesa National Forest), and McInnis Canyons National Conservation Area.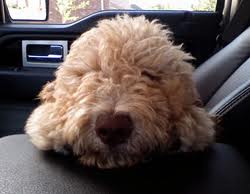 Sharon is a trucker and travels around the country. She has a Labradoodle named Phoebe who has been riding with her in the truck all of her life. One of her favorite places to take Phoebe is the Executive Suites in Wichita, Kansas. Having a big parking lot for her truck is very important to Sharon, and the Executive Suites can accommodate her, her dog and her truck very easily. The Executive Suites are very "trucker" friendly and even offer free laundry and breakfast.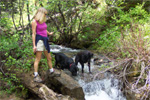 Theresa from Montana says that there are lots of beautiful places to take your dogs in Montana. But, her favorite place is Heart of the Valley Dog Park in Bozeman, Montana. The park is six acres and it is like a social event for dogs. There are usually at least ten to twelve dogs there at a time. Theresa has 2 black labs and they go weekly to the dog park.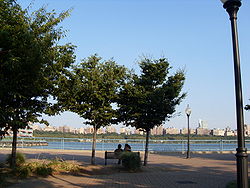 Joey Villani, the Dogfather and Animal Radio® Groomer, recommends a place back in New Jersey called the Riverwalk. Riverwalk runs about three miles along the Hudson River with a beautiful view of the Manhattan Skyline. You will see the most posh pooches in the world with the greatest haircuts, well, maybe not so great now that he is no longer there!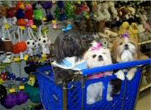 Mike of Santa Maria, California likes taking his dogs to PetSmart in Santa Maria, California. He has 2 Shih Tzus and they love going there. It is their treat of the week. They like to run around the store and smell all of the items on the shelves. He states that they are very social dogs and they get to meet and great all of the other dogs and people. They even enjoy riding in the carts!

Animal Radio® nominates the Loews Lake Las Vegas as this week's Dodge Journey Pet Destination. This was the first time anyone from the Animal Radio dream team had ever visited Loews Lake Las Vegas and we were all truly enchanted by the grounds. The fact that they let your furry friend (with all sorts of pet amenities) enjoy it with you, makes it that much more inviting. If you are ever in the area, don't miss the opportunity to check this hotel out - we give it a 5 Paw Rating!

While Victor was currently in the process of moving to Alaska from Alabama, he recalls the fond memories he had with his Lab who loves any place that has water. Her favorite place was Twin Mulberries in Alabama, which has a Little Mulberry Creek and a Big Mulberry Creek. She loved playing in the Big Mulberry Creek with her football. I am sure she will find some exciting places to play in Alaska as well!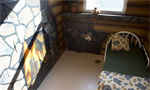 Carol from Pennsylvania loves to take her dog to the Nemacolin Woodlands Resort, which is a family and luxury vacation destination on 2,000 wooded acres in the Laurel Highlands of Southwestern Pennsylvania. You will also find the Nemacolin Wooflands, Pet Resort and Spa, Pennsylvania . You will find everything from climate-controlled rooms with elevated beds to a grooming salon, daycare and obedience training classes. The only problem you will have is that your dog will not want to check out!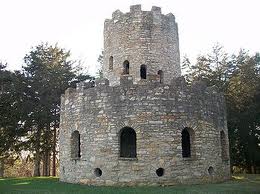 John of Clinton, Iowa loves taking his dogs to Eagle Point Park in Clinton Iowa , which has a big dog park and is situated in the northern section of Clinton. There, you will find a place to walk your dog on the levee along the river. Eagle Point Park overlooks the Mississippi River and General Zebulon Pike Lock and Dam (No. 11). It is a 164 acre park. Visitors are provided with spectacular views of the river and parts of Illinois, and Iowa. In the fall, you might even get lucky and glimpse hundreds of eagles fishing in the river.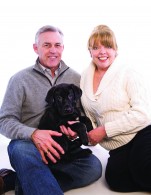 Susan Sims, Publisher of Fido Friendly Magazine, travels constantly around the country exploring Fido friendly places. So, we asked her what her favorite place was for her and her husband Gregg to take their dog, Junior. Susan loves Seattle, Washington, and tells us some great places. Susan picks Kimpton's Hotel Vintage Park in Downtown Seattle as her favorite hotel. During her stay, she enjoyed a view of the Space Needle from her room. Next, she picks Tulio Restaurant in the hotel. While your dogs can't dine in the restaurant, she was able to order some fabulous food from room service. And lastly, while she was in Seattle, she took her dog to Marymoor Dog Park in Redmond, Washington , which has 40 acres of off leash fun for your dog!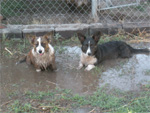 Mark, from Southeastern Wisconsin, recommends the Burlington Dog Park in Burlington, Wisconsin. He tells us it is a great place to take your dogs in the summer. They have some great open fields to let your dogs run free. It is also next to the Fox River, so if you have a dog that likes to flop around in swampy mud, it is a great place!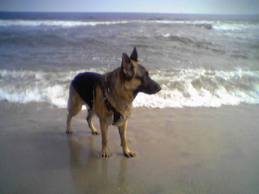 Vladae, Animal Radio's own Russian Dog Wizard, is one busy guy. He sees one client after another and is always hard at work turning unruly dogs around for their guardians. But after a hard day of training dogs, he and his wife like to take their dog Mika (who is of course very well behaved), to the Huntington Beach Dog Park in Huntington Beach, California. There, Mika can run free with the other dogs and just be herself!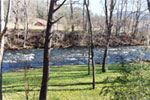 Steve from Tennessee recommends the town of Townsend, Tennessee, one of three gateways to the Great Smoky Mountains National Park, which has dubbed itself "The Peaceful Side of the Smokies." You can find many roadside parks along the Little River to take your pets. Steve states that his dogs first learned how to swim in the Little River.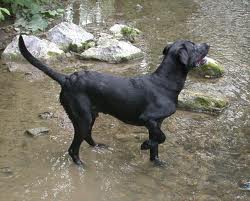 Richard of Bend, Oregon likes to take his Labrador Retriever to Tumalo State Park in Bend, Oregon, in the heart of sunny central Oregon. Tumalo State Park rests along Oregon's spectacular Deschutes River, which is a great place for your water-loving dog to romp.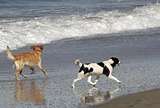 Glenn of San Diego recommends Ocean Beach Dog Beach in San Diego, California. Ocean Beach Dog Beach is open to canines any time. This small beach has plenty of sand for the dogs to run on, and waves for them to run through. On weekends there can be up to 100 dogs there.

Bo from Los Angeles, California tells us her 2 black labs like to go hiking and to the beach. But one of her favorite places to take them is Runyon Canyon Park in Los Angeles, California. It is a 130-acre park in the Santa Monica Mountains, two blocks from Hollywood Boulevard. She states that this is a great place where your dogs can frolic with other dogs and have a good time! And who knows, you might even catch a glimpse of a celebrity and their pet while you're there!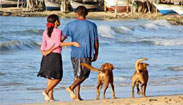 Danielle from Shell Beach, California tells us her favorite place to take her dogs is Avila Beach, California. She states it is a very secluded beach with a nice protected area to let your dogs run free. Everyone brings their dogs to this beach and it is a very pet-friendly place.
The Dogfather's Grooming Tip with Joey Villani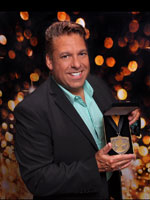 Removing Tar & Gum
No, you don't have to cut your pets hair to remove the gum still in Fido's fur since Halloween. With a little Mineral oil and Dawn Dish Soap; you'll have the gum or tar out of your furry-friends coat before you can say "Thank you Dogfather!"
Since Halloween, Joey has received over 30 calls on how to remove gum from a dog's coat. He says it is so simple. Put some mineral oil (or baby oil if you don't have any mineral oil) on the spot. Then get a spray bottle with 1/4 Dawn Dish Soap and then fill it up with water.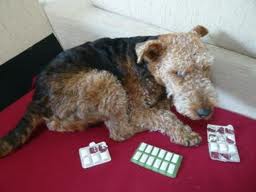 Apply the mixture to just the affected area with the newly applied oil and let it sit for about 60 seconds. During this time, make sure you hold on to your dog so it doesn't get all over him or your house! Then use a soft cloth, brush or comb (or all three) and it should come off the hair very easily. If there is still some remaining, brush it or comb it through. But in doing this, you will now have a greasy area on your dog. Take the previous mixture of Dawn and water and spray that area. Then clean up with a paper towel or soft cloth and brush if necessary.
Make sure you remove the mineral oil from your dog because if he runs around the house with this on, he could become the best "Dust Bunny" magnet you ever had!


DOGFATHER'S GROOMING TIP Brought To You By SeniorPetProducts.com. Use the code "radiospp" to receive 25% off!
.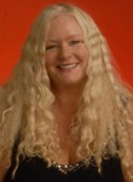 Animal Radio® News with Laurie Roberts

Your Cat Could Be a Cover Kitty
Your cat could become a cover kitty picked by Betty White! Betty will be judging photos in three categories - happy healthy cat (which is one or more active kitties that look like they are having fun), then my favorite human category (which has one or more kitties with their humans, alone or with family) and my favorite k9 (which is the kitties with their doggy friends). The winner of the contest will be on the cover of the Morris Animal Foundation Annual Report. The Morris Foundation has supported animal health studies since 1948. A lot of what we know about dog's health, zoo animals and more comes from their research and they are now trying to do more with cats. I think just to have your cat's photo looked at by Betty White is the coolest! Not only is she the best, but also a big supporter of her hometown SPCA of Monterey.

And cats need all the help they can get! A new survey says 74 percent of people like dogs a lot, while only 41% are cat fans. The cats can't catch a break. 15% of the adults questioned say they dislike cats a lot, while the number that said they dislike dogs...only 2%. Clearly, cats need to hire themselves a PR company. With maybe Betty White as their spokesperson! How can you not like Betty White?

Chicago White "Sox For Strays"
Chicago White Sox pitcher Mark Buehrle and his wife Jamie founded Sox for Strays, a monthly pre game adoption event, where pets from local animal rescues and shelters were brought to the ballpark. They are also funding a new adoption and care center for the Illinois based Hope Animal Rescue. Mark and Jamie are also featured on billboards on TV ads, promoting adopt a pet, showing their dedication year round. Other big animal rescue fans in baseball include Tony Larissa, most recently of the St. Louis Cardinals; and also a former Oakland A's manager, who founded the extremely successful animal rescue foundation in the San Francisco Bay area.
What Are The Most Common Pet Surgeries?
VPI Pet Insurance policyholders spent over $30 million dollars last year on the most frequent health conditions requiring surgeries for dogs and cats. For cats, the most common surgery is tooth extraction, which costs around $900. Rounding out the top five for cats: skin abscess, benign skin mass and cancer of the abdomen. The most common for dogs, benign mass removal, was around $1,000, and the other four most common surgeries for dogs: skin abscess, tooth extraction, torn acl or cartilage and malignant skin mass.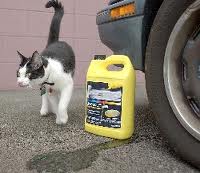 It Is Getting To Be That Time Of Year, So Take Note
Anti freeze tastes good to cats and dogs and it can be deadly. Just one teaspoon for a ten-pound cat and about five tablespoons to a Labrador sized dog, can kill. The antidote needs to be given quickly, for dogs that is eight hours and cats is three hours. Anti freeze isn't just used in cars; some in the colder areas use it to keep indoor pipes from freezing. Here are symptoms to look for - animals can appear drunk and warning signs include staggering, lethargy, increased thirst, vomiting and possibly seizures. Those symptoms don't last long, however, and while it may appear the pet is recovering, internal damage is occurring. If you suspect anti freeze poisoning in an animal, get them to the vet right away. More than a dozen states including Arizona, California and New Jersey, require manufacturers to put a bittering agent in to the anti freeze to deter children and pets from drinking it, but the ASPCA says there is no published data that says that works in repelling pets. A safer alternative is antifreeze containing propylene glycol, which vets say is still poisonous to pets if they ingest a lot of it, but it is less likely to kill them. Your best bet, wash the antifreeze spills off driveways and store it high on shelves.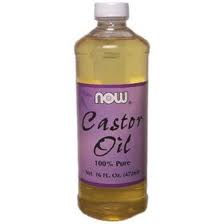 Repel Rodents Without Poison
Here is a great pet safe tip - a way to repel mice, squirrels, moles, chipmunks and other rodents - a cotton ball with four to five drops of castor oil or peppermint oil should be enough to chase them away. Of course, put it out of your pets' reach.

Just How Old Is Your Pet Considered To Be?
Cats between 8 and 11 years are considered by veterinarians to be senior - wait, don't they know 8 is the new four? And in dogs it depends on weight. Those under 20 pounds are considered senior at 8 years and geriatric at 11 years. However, dogs 120 pounds and up are considered senior at 4 and geriatric at 6, with dogs in-between 20 and 120 pounds on a sliding scale. My first thought is senior at 4? Better eat right, exercise and by all means, moisturize! Use some decent skin products! Once your pet becomes older, twice-yearly check ups are a good idea. And don't call them older to their face!

Listen to the entire Podcast of this show (#571)

indicates XM Satellite Radio and Podcast versions only.