November 18 2006
Rue McClanahan, The Golden Girls


Rue McClanahan is an Emmy Award-winning American actor, best known for her roles acting alongside Bea Arthur on the television sitcoms Maude (she played Vivian Harmon) and The Golden Girls (she played the man-crazed Southern belle Blanche Devereaux).
A lifelong animal-rights advocate, McClanahan was one of the first celebrity supporters of PETA.

Rue doesn't have a preference of cats or dogs, she loves them both, and currently resides in New York with her husband and her cat.
Look for her new movie next year where she plays Lady Rochford in "The Other Boleyn Girl," a movie about two sisters contending for the affection of King Henry VIII.
"Protect The Pets"
Dr. John Robb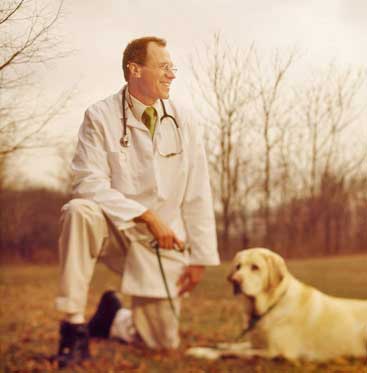 Dr. John Robb, an experienced and respected Connecticut veterinarian, has launched Protect the Pets - a nationwide network of veterinarian medicine practitioners, pet owners and animal lovers committed to making a positive change in animal care, promoting high quality care that values pets over profits.
Dr. Robb believes that when profitability becomes the dominant influence in the decisions of a veterinary practice, the health and safety of animals is compromised and pets are put in peril. Protect the Pets seeks to raise public awareness about the realities of unsafe veterinary medicine and to inspire veterinary professionals to practice according to the values that drew them to animal medicine in the first place.
"A few years ago, I faced a crisis of conscience about how I was practicing veterinary medicine," says Dr. Robb. "It was one of those 'if not me, who?' moments. So I took up the challenge to transform our profession." Dr. Robb sold his practice and put his own financial future on the line to fund the launch of Protect the Pets.
Protect the Pets will work to educate the public, recruit like-minded animal health practitioners and create a clear choice in the marketplace for people seeking pet-safe, trustworthy care. Dr. Robb is reaching out to veterinarians from around the country to join this mission. Member veterinarians must pledge to practice according to the Protect the Pets Code of Conduct. Sample tenets of the code include:
· I will treat all pets and wildlife in my practice with compassion and respect.
· I will treat all people associated with my practice with respect: my patients, my staff, my customers and my colleagues, salespeople and wildlife rehabilitators.
· I will research the latest pain management drugs and treatments so that no pet suffers needlessly.
· I will always conduct the financial business of my practice in a lawful and ethical way.
http://www.ProtectThePets.com
Scooter Gets a Scooter
Britt Savage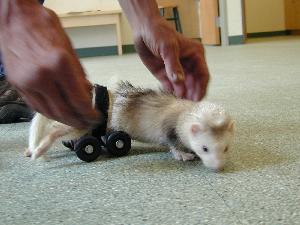 Originally, Scooter's owner was unable to care for him, but not anymore. Scooter ended up at the Pet Kare Clinic and was adopted by Bill Higby. Scooter had been terribly injured and was not able to move his back end, and had little chance of surviving.
But, with the help of Bill, Scooter's new owner, Scooter gets around on, well, a "scooter." Not only did Bill build Scooter a scooter, he takes him to the vet once a week for acupuncture to get his "chi" flowing.
Do you think this is going overboard? Bill doesn't ­ he said it's just what you do for your family.

Bluebird - Gentle Joy in Feathered Form
Rae Ann Kumelos, Voice of the Animal
Is there a more beautiful shade of blue than the feathers of a Bluebird? Discover where you need to look to find you very own Bluebird of Happiness.
http://www.VoiceOfTheAnimal.org
Pets Are on Pins and Needles
Dr. Jim Humphries, Veterinary News Network


Acupuncture has been used on humans for thousands of years, for everything from relieving pain to quitting smoking. But, this treatment is not just for people anymore. But before you roll your eyes, you should know that using acupuncture on animals has been shown to lessen the affects of arthritis, calm allergic reactions and even treat kidney disease. Sometimes acupuncture may take longer to see results and can be more expensive than conventional medical therapies, but many are reporting great results. Contact the International Veterinary Acupuncture Society to find a veterinary acupuncturist in your area.
http://www.IVAS.org
http://www.VetNewsNet.com

Talk With Your Animals
Joy Turner
Joy speaks with Spirit, a dog who has emotional problems and does not eat very well.
http://www.TalkWithYourAnimals.com
http://www.JoyTurner.com
Cat Cloning Company Shuts Its Door
Tracie Letterman, AAVS Executive Director


Genetic Savings & Clone, Inc., the only company to ever sell cloned companion animals to the public, has closed its doors. The American Anti-Vivisection Society (AAVS) welcomes the news that Genetic Savings & Clone will no longer be able to capitalize on pet owners' grief with false promises to 'bring back' a beloved deceased pet in exchange for up to $50,000.
Since the inception of Genetic Savings & Clone, AAVS has led efforts to prohibit pet cloning and educate the public about the problems associated with cloned animals. Cloning is a remarkably inefficient and harmful technology. Studies highlighted on AAVS's website, www.NoPetCloning.org, report that less than four percent of cloned embryos are carried to term, and of those that survive, most die shortly after birth or suffer sever health problems and abnormalities. AAVS estimates that hundreds of animals, including surrogate mothers who underwent multiple surgeries, were required for Genetic Savings & Clone to produce just one cat for sale. In spite of that enormous cost, there is no guarantee that any cloned animal will physically match the original and even less likelihood that there will be a behavior similarity.
The American Anti-Vivisection Society is thrilled to hear that Genetic Savings & Clone will no longer be able to profit from the suffering of animals in the pet cloning business. They hope that this closure will send a message to other companies looking to sell cloned animals: American consumers are not interested!
The American Anti-Vivisection Society also wants to bring awareness of animals being cloned for human consumption. If this happens, the food may not properly be labeled and you wouldn't know you were eating cloned meat. Find out more by reading their Petition Seeking Regulation of Cloned Animals.
http://www.nopetcloning.org/animalcloning.shtml
http://www.AAVS.org

Denver's Pit Bull Ban
Mike Fry, Animal Ark Animal Shelter
Mike Fry talks about Denver's ban on "pit bulls" Before so-called "pits" were popular, it was Rotts. Before Rotts, it was Dobies. Before Dobies, it was German Shepherds. How, exactly, would banning pit bulls solve anything?
http://www.AnimalWiseRadio.com
http://www.AnimalArkShelter.org
Flea & Tick Premise Control
Kim Nguyen, Bio Spot, Farnam Pet Products


Most people think that when they see fleas that they just need to treat their animal. Not so! Approximately 95% of all fleas are not on your animal, but in their bedding, in the carpet, and all over your house.
Protecting both your pet and home just got easier. Bio Spot Mist is like getting two products in one because it can be used directly on your dog as well as in your house, car, garage, patio, storage shed and more.
And not only does Bio Spot Mist kill and repel fleas, it also kills and repels ticks that may carry Lyme disease, mosquitoes, cockroaches, palmetto bugs, spiders, centipedes, ants, flies, crickets, lice, scorpions and many other pests.
http://www.FarnamPet.com
http://www.BioSpot.com
The Healing Horse Movement Goes Mini
Nancy Carpenter Czerw, Itty & Bitty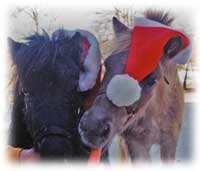 Originally bred in the mid-1800s to replace child workers in dangerous coal mines, miniature horses have recently become the fastest growing horse breed in the U.S., according to the American Miniature Horse Association. Their popularity has landed them new roles in therapeutic riding programs for autistic, blind and disabled children.
Meet two miniature horses at the forefront of the healing horse movement: Itty and Bitty of Steele Away farm in Argyle, Texas. Itty and Bitty are local celebrities in their home state due to their popular visits with children at Texas schools and hospitals.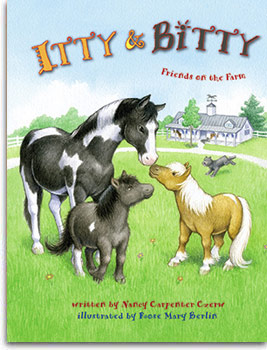 "Itty and Bitty don't care about IV units or casts, or disabilities," said Czerw after a recent visit with the minis at Dallas' Scottish Rite Children's Hospital. "It is hard to resist a little horse who can say hello at eye level to a child in a wheelchair or walker."
Itty and Bitty's gentle, affectionate nature and small size make the pair easily approachable and disarming. Research has found that the simple act of reaching out to stroke the mane of a mini horse can soothe a distraught child, lower blood pressure, improve range of motion and strengthen weak muscles. In fact, recent court rulings have extended the rights of the disabled to employ miniature horses as Emotional Support Animals (ESAs), much like service dogs.
In addition to the emotionally therapeutic value of these popular minis, Itty and Bitty teach children important lessons about life and the responsibility of caring for an animal.
Check out their new book "Itty & Bitty, Friends on the Farm."
http://www.ridingunlimited.org
http://www.ittyandbitty.com
Tales of Found Dogs
Joan Banks, Petfinder.com, Second Chances
Everyday, Petfinder.com finds thousands of loving families for homeless dogs, and recently celebrated their 10th million adoption.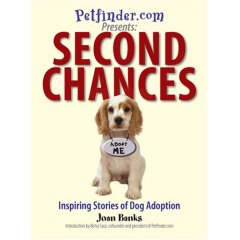 Second Chances tells the story of these placements and the courage--both human and canine--behind them, in fifty tail-wagging tales.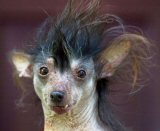 Joan discusses some of the stories in the book, in particular the story of a 4-year old girl suffering from seizures, who was looking for a seizure alert dog; and the story of Lucy ­ who was eventually voted Orland's Ugliest Dog.
Joan Banks is a published author of both fiction and nonfiction. Her work has been featured in such publications as Animal Watch, American Profile, and National Geographic Kids. Her daughter, Betsy Saul, founded Petfinder.com with her husband, Jared. Joan lives in Joplin, Missouri, with her husband, two dogs and a cat.
http://www.Petfinder.com
Next week: Monkee Davy Jones
Listen to the 1st Hour ABRIDGED VERSION Podcast of this show (#364).
Purchase a CD Copy of this Show

View Animal Radio Network® Broadcast Schedule in a new window.


Listen to Animal Radio® - Go to the launch page


Return to Animal Radio Network® Home Page


Read November Newsletter
Copyright 2006 All Rights Reserved Animal Radio Network LLC