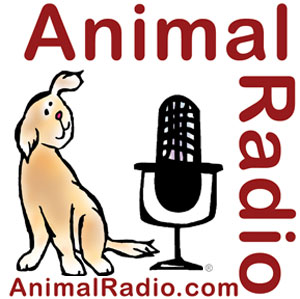 Animal Radio® Show #573 November 27, 2010
It's Animal Radio's "Black Furday" Special
We're celebrating Thanksgiving weekend and giving you the gifts!!



The entire dream team voted for their favorite pet products from 2010. We took all the common items and put them in our yearly countdown. We even have giveaways of all these goodies. These are the items you, your pets, and your pet-lovin' friends want for the holidays:
WAHL Clipper Corporation has been helping professional groomers keep pets looking good for decades. And, as the expert in pet grooming, we also offer a complete line of products to help dog owners cut, trim and maintain their dog's hair at home - saving you time and money. Our durable, high-quality pet products are designed for regular use and will last for years. Home Pet grooming can be easy and pain-free with Wahl's line of Pet Clippers, Pet Trimmers and extensive line of other Grooming Products. Whether clipping, trimming, brushing or combing, Wahl products avoid painful pulling and snagging.
OOGY – A Dog Who Adopted A Family
In the bestselling tradition of Rescuing Sprite comes the story of a puppy brought back from the brink of death and the family he adopted. In 2002, Larry Levin and his twin sons, Dan and Noah, took their terminally ill cat to the Ardmore Animal Hospital outside Philadelphia to have the beloved pet put to sleep. What would begin as a terrible day suddenly got brighter as the ugliest dog they had ever seen--one who was missing an ear and had half his face covered in scar tissue--ran up to them and captured their hearts. The dog had been used as bait for fighting dogs when he was just a few months old. He had been thrown in a cage and left to die until the police rescued him and the staff at Ardmore Animal Hospital saved his life. The Levins, whose sons are themselves adopted, were unable to resist Oogy's charms and decided to take him home.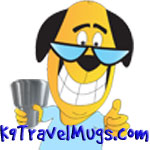 K9 Travel Mug – Your Dog Can Have A Travel Mug Of Their Own
The K9 Travel Mug is a unique and innovative dog travel bowl (or "travel mug") for road-trips with your furry friend. Specifically designed to solve some of the most difficult issues of keeping your dog hydrated on the road, this travel dish is both simple and ingenious. What are the biggest problems with giving your dog water in a vehicle? Excited paws, messy drinking, sliding dish, bumps, swerves and sudden stops. Usually more water ends up on your floor and seats than in your dog! So we came up with the perfect solution; a dog travel bowl that works just like your own travel mug does (but with a few special features). The K9 Travel Mug is made with A special off-center design to better accommodate your dog (and vehicle) - A spill-resistant rim that keeps water in the bowl while you drive or while your dog drinks from his new travel bowl - Durable (and easy to clean) stainless steel. Your dog will love having a travel mug of their own.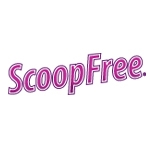 ScoopFree Automatic Litter - Never See, Touch Or Smell Messy Waste Again
Simplify your life - load, leave and toss. Set up of the ScoopFree Automatic Litter Box is a snap. Simply life the litter box and slide in the disposable litter tray filled with Fresh step Crystals litter for unbeatable odor control. Leave it alone – ScoopFree automatically rakes waste into a covered waste trap so you can leave it alone for weeks at a time. Toss the tray – every few weeks simply throw away the litter tray and replace it with a new one. Your litter box is just like new and you don't have to see, touch or smell any messy waste ever again. And to make things even easier, sign up for our ScoopFree Litter Tray Subscription program. We will deliver litter trays directly to your door! Simply choose how many litter trays you would like to receive in each shipment and how often you would like to receive them. ScoopFree will automatically send your trays according to the schedule you choose.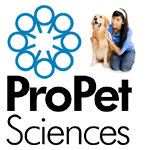 Flavocin - Improve Your Dog's Joint Function
Flavocin is the breakthrough formula designed to provide more comfort, mobility, and improved joint function in dogs. It is scientifically developed to deliver powerful micronutrients directly to joints… keeping cartilage, tendons, and ligaments healthy—and joints flexible. This powerful blend of micronutrients provides nutritional support important for maintaining joint health and Flavocin's ingredients are backed with extensive scientific support. The key ingredient in Flavocin is a natural plant compound extracted from the seeds of the vitis vinifera … and is hailed as the most potent, natural antioxidant compound ever discovered by science.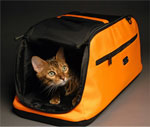 Sleepypod Air - The Ultimate Pet Travel Carrier
The Sleepypod Air is a carrier specifically designed for in-cabin pet travel. The large zippered opening makes it easy to load your pet and it comes with a shoulder strap that is removable. It is also adjustable (the end panels fold in) and easily adapts to the under-seat storage requirement of different airlines. Sleepypod has thought of everything from the cozy interior to the pass-through pocket that fits over the telescoping handle on your luggage.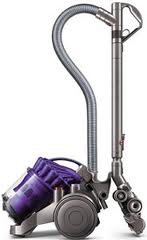 Dyson DC23 Animal Canister Vacuum – Sit, Stay, Heel
The Dyson DC23 Animal Canister Vacuum is a canister vacuum with Level 3 Root Cyclone™ technology designed for homes with pets. With a turbine head and mini turbine head that removes dirt and pet hair from carpets, upholstery and tight spaces. It comes with the following accessories: Stair tool, A Dyson-designed tool for removing dust and dirt from stairs and stair carpets; an Articulating hard floor tool - maneuvers easily and cleans narrow gaps; a Brush tool - long bristles to remove cobwebs and for delicate cleaning; and a Crevice tool - high velocity airflow crevice tool ideal for cleaning base boards and in-between furniture. Hygienic and quick to empty to minimize risk of contact with dirt. No extra costs - Lifetime washable filters and no bags to buy.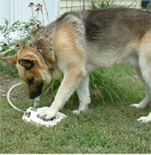 Doggie Fountain – Give Your Pet Access To Water At All Times

The Doggie Fountain gives your pet access to cold, clean, fresh water at all times. No stale, stagnant, dirty, slimy, bacteria infested water…ever! While you're at work, the movies, grocery shopping or on a long weekend getaway, or even a vacation, your dog will be able to water itself 24 hours a day. It only takes a few short days to train your pet to use the Doggie Fountain.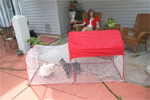 Kritter Kondo – Bring The Indoors Out

The Kritter Kondo Deluxe is an outdoor pet enclosure ideal for indoor cats and small dogs. The Kritter Kondo Deluxe collapses flat with the simple release of a few pins; no assembly required. A shade canopy is built in to offer a shady side and a sunny side for your pet to enjoy. The Kondo comes with it's own carrying case which has a shoulder strap and handles for easy mobility and storage. The interior of the carrying case has three pockets and a zipper pouch for toys, food, blanket and bed.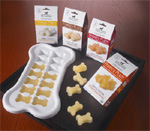 Freezy Pups – Frozen Treats For Your Dog

Freezy Pups are organic make-at-home frozen treats your dog will really love! Just mix a packet of one of our amazing recipes with water, freeze in our cool bone-shaped tray and serve the most delicious treats your dog has ever had! Freezy Pups make a refreshing treat by themselves or to improve plain dry food, simply melt 2 to 4 cubes and pour over your dog's meal!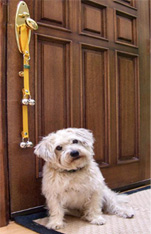 Poochie-Bells –Your Dog Can Let You Know When He Has To Go Out

Teach your dog to ring the Poochie-Bells® whenever he or she needs to go outside! Yes! Your dog can ring...Poochie-Bells® hang securely from your doorknob...Easy to Train & Use Quickly with a 95% success rate. Poochie-Bells® comes with our suggested training method. Communicate with your dog in style. No more trying to read that puppy body language.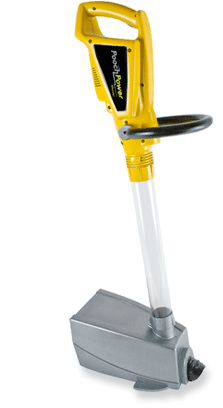 Pooch Power – Vacuum Up Poop

The Pooch Power Shovel is a more than a lightweight cordless power tool; it's the next generation in pooper-scooper technology. Pooch Power's groundbreaking design makes cleanup easy by vacuuming waste directly into a specially designed biodegradable plastic bag. The strong electrically charged motor can conveniently bag one mess at a time or clean up the whole yard.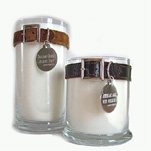 Maggie's Light – Memorial Candles

Maggie's Light Candles are the perfect gift for any pet lover, for any occasion. The candles come in two sizes, are hand poured of Eco-Soya wax and come surrounded by your choice of a beautiful collar with a tag engraved with a fun or inspirational pet quote. Or it can be engraved with a pet's name as a special memorial to honor a pet who has passed. "Maggie's Light" candles are the perfect gift for dogs, cats, horses, any pet lover and for any occasion. Give as a gift to engraved with a fun and inspirational pet quote. Or give a candle as a special memorial to honor a past pet engraved with the pet's name.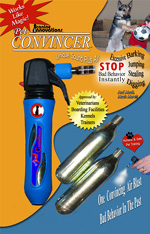 Pet Convincer – One Blast - Bad Behaviors In The Past

A new, uniquely effective dog and cat-training device. Your unruly pet's party is over. The Pet Convincer uses a CO2 cartridge to deliver an acoustic effect and air blast to instantly stop problems such as excessive barking, jumping, stealing, digging, disobedience and even aggression. It works for dogs, cats, and even birds. Each cartridge lasts about 25 bursts approximately. Comes with 2 replacement cartridges.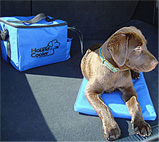 Hound Cooler Dog Cooling System – Keep You Dog Cool In The Summer

Keep your hot dog cool all summer long with the Hound Cooler. The dog cooler uses a dog's best method of cooling down, its belly (panting is 2nd). Designed to effectively keep your pet cool during long travel trips or cool down your pet after exercise. Operates on 4 "D" batteries or by simply plugging into your cigarette lighter by using a 12 volt Adapter (sold separately).The Hound Cooler's patented system pumps cold water from the specially designed cooler, through a series of carefully placed tubing in the pad. The constant, cold-water flow, provides many hours of cool comfort for your pet.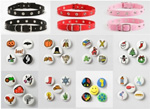 Snaps – Highlight Your Pet's Personality

Snaps™ offers a unique collar designed to display a variety of snap-on fashion ornaments. This interchangeable collection gives you the opportunity to create the perfect fashion accessory to highlight your pet's personality and charm or give them distinctive style for holidays and special occasions. With Snaps™ you can personalize, be creative and have fun. Collect them all!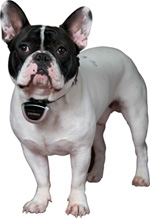 Eyenimal – Find Out What Your Pet Does When You're Gone

The Eyenimal works for dogs and cats weighing 32 pounds or less. Owners of free-roaming cats often wonder what their feline companions are up to during their unsupervised outdoor wanderings. What do they do? Where do they go? What interesting encounters do they make? What are the familiar routes that they take? What are their habits? Eyenimal is the first brand of miniature video cameras that allow dog and cat owners to step into the lives of their favorite pet. The video camera weighs no more than 1.23 ounces. An awesome piece of miniature technology: autofocus CMOS sensor with automatic light adjustment, built-in microphone, high quality 640 x 480 image resolution and image capture at 29 frames/s. Your pet will forget it's there! Thanks to its casing design, it can also be used in wet or humid conditions.
The Dogfather's Grooming Tip with Joey Villani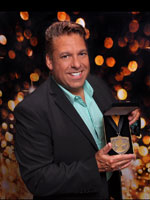 Keep Your Clipper Blades Cool
Joey encourages people to groom their dogs at home. Now only can it save you money, but is also a great way to bond with your pet.
If you are the type of person who actually goes beyond just bathing and actually takes a clipper to your dog, you should know that the tip of the blade can get as hot as an iron. It is hot enough to leave a second or third degree burn to your skin. So, you can imagine what it can do to your dog!
While you are clipping your dog, you want to constantly keep checking the temperature of the blade on your wrist.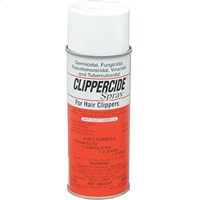 You can buy a cooling spray for the blade, which is actually good for your clippers. Some of the products are Cool Lube or Clippercide, which you can usually find a beauty supply store.
But if you find yourself in a jam and you don't have any on hand, you can use rubbing alcohol. Just pour a little into a shallow plate and dip the head of the blade in (not the whole clipper). This will not only cool the blade, but it will also sterilize it.
When you are done clipping, just spray a little bit of W-D 40 on the blade, wipe it down, put it away and you are good for the next time.
You should love this method – and you can put away the bandages!

DOGFATHER'S GROOMING TIP Brought To You By SeniorPetProducts.com. Use the code "radiospp" to receive 25% off!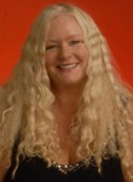 Animal Radio® News with Laurie Roberts

If You Travel With Your Pets During The Holidays, You're Not Alone
A recent survey by PetRelocation.com of more than 7,000 pet owners reveals that 63% will travel at least 50 miles with their pets. 85% of those that travel with pets for the holidays say that their pets influence how far they will travel. A majority says that while their pets do not influence the length of their trips, they do influence where they choose to stay. A third of those asked said they will stay in pet friendly hotels, while most say they stay at the homes of family and friends. A large majority travel with dogs and a majority say they travel with their pets because they are a part of the family and should be with the family on holidays.

New York City Animal Shelters Stop Taking Lost Pet Reports
New York City animal shelters have stopped taking lost pet reports and no longer will search their three facilities for missing dogs and cats. Deep budget cuts have forced the non-profits to cut their budgets by more than 1.5 million over the past two years. Owners are being told to search the three shelters in Upper Manhattan, East New York and Staten Island for their lost pets. Rescuers and pet fans alike are extremely concerned about the number of animals that will not find their way home.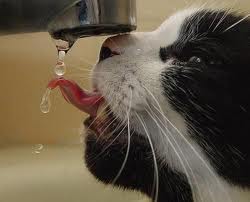 Mystery Solved on How Cats Drink Water
A recent article in the issue of Science has solved the mystery on how cats get water into their mouths. It had been thought that the raspy hairs on a cats tongue used for grooming helped to draw water into its mouth, but a group of scientists, engineers and physicists from MIT, Virginia Polytechnic Institute and Princeton did a study that required no financing. It turns out that the cat darts the end of its tongue, which is smooth, curving the upper side downward so that the tip lightly touches the water. The tongue is then pulled up at a high speed, drawing a column of water behind it and before gravity can take over, the cat's jaws have closed over the water and it's swallowed. The cat does this four times a second, too fast for the human eye to see. Kind of makes you have new respect for all the work drinking water takes.
Paris Hilton's Menagerie of Pets is Growing
Paris Hilton's menagerie of pets is growing and she will love to keep you up to date on twitter. Despite an attack directed at her by PETA, who says that she treats animals as if they were as disposable as her friends or fiancés, she now reportedly owns 18 dogs, the latest being a Chihuahua puppy named Peter Pan. In addition to the dogs, she has a collection of rabbits, which, as we reported, she saved from a pet store when she learned they were going to be snake food, a parrot named Hank, a miniature possum and a pig named Princess Piglette.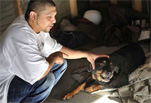 Dog That "Came Back to Life" Gets New Home
You may remember the recent story we did on Michigan's Matt Olivarez and his 11-year-old Rottweiler Mia. Matt, who is 27, was facing foreclosure and having to move to a small apartment in Detroit. Mia had been dealing with a myriad of health problems and Matt wanted to alleviate her suffering so he took her in to be put to sleep. In October Matt took Mia to the Westcott Veterinary Care Center and returned to bring her home to bury her in his grandfather's back yard. This was on a Saturday. He had placed Mia on a pile of hay and Sunday morning he went in....and she wasn't there. He turned around and there she was, on all fours. The vet clinic speculated that the drug dosage wasn't strong enough or had been watered down. But here comes the great part - Mia's story spread around the world and many people wanted to help. She has received steroid injections, which has helped her recapture some of her youth and she is living out her days with other Rottweilers on an 80-acre farm outside Hillsdale, Michigan.

Would You Get Between Your Pet And A Bear?
That is what a Gig Harbor, Washington woman did recently, as she and her medium sized dog were out for a walk, when a brown bear startled them. The woman scared the bear away and she and her dog are both fine. Come to find out that 72% of pet owners said they would do the same thing, or probably do the same thing. 18% said no, they would scream and run for help. One person in the poll said his dog would take on the bear for him. This particular bear is still on the loose, avoiding Fish & Wildlife officials.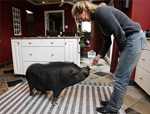 Oldest Pig Has Gone to Hog Heaven
Oscar, the 21-year-old Vietnamese pot bellied pig that held the Guinness World Record for oldest pig, has gone on to hog heaven. Oscar passed away recently, just after his birthday. He had quite a life, though. As a piglet he would stride through the streets of Chicago on a leash, he also had a career as a TV star with a pet psychologist and once joined his owner Stacy Kimball on a ski vacation. When Oscar was in his modeling years, weighing 60 pounds, he posed on an Avanti Greeting Card wearing pearls. Later on, he had stories about him in the news, including People Magazine, got several invitations, including one to Italy he had to decline and did a show for Animal Planet. Oscar, who eventually weighed 130 pounds, loved to be a guard pig at his Dallas home, where he had a miniature house next to the swimming pool, an umbrella to protect him from the sun, weekly baths and rubdowns and he would love to fall asleep in front of the TV.


Listen to the entire Podcast of this show (#573)

indicates XM Satellite Radio and Podcast versions only.