Animal Radio® Show #469 November 29, 2008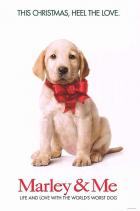 Marley & Me
Marley & Me, the best selling book, has been made into a movie. 20th Century Fox will be releasing the movie, Marley & Me, on Christmas Day, December 25th, starring Owen Wilson and Jennifer Aniston.
Animal Radio® will be checking in with Marley weekly as he travels across the country attending adoption events to raise awareness about the seven million animals that the American Humane Association (AHA) states ends up in the shelter system each year. The tour will hit 16 cities, ending in Los Angeles on December 25 for the opening of "Marley & Me."

Marley kicked-off the campaign in the nation's capital, in front of the White House, on Wednesday, November 12th, with an adoption awareness program sponsored by American Humane. Marley, himself an adoptee, and American Humane took special note when President-elect Obama promised his daughters a puppy after the election. The search for the perfect pup has galvanized the nation, generating more interest on President-elect Obama's web site than any other topic. Just what type of dog will he select and will it be a rescued dog from a shelter - is anyone's guess!
http://www.marleyandmemovie.com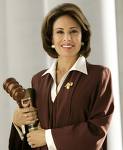 Dr. Judge Jeanine Pirro
Hal has decided that Judy has trained the studio dog, Ladybug, to go in his cubicle and do her "business." In fact, he felt that he needed to get an unbiased opinion on the matter and invited Judge Jeanine Pirro to the show.
Jeanine Pirro is a self-proclaimed pet lover ­ she lives at her New York home with her two beloved poodles and an 18-year-old potbellied pig, which weighs about 250 pounds, and is named Wilbur. In addition to being an animal lover, Pirro has long been a champion of animal protection and animal rights. Her TV court show, "Judge Jeanine Pirro," can be seen on the CW Network. "Judge Jeanine Pirro" is produced by Telepictures Productions and originates from Chicago.
After hearing both sides of the case, Judge Pirro sided with Judy and even told her she "did a good job!" (Judy still insists she's innocent!)
http://www.judgejp.com





Dr. Jim Humphries, Veterinary News Network
Airline Transportation for Pets Can Be Deadly
For one San Francisco pet, the seemingly safe trip across the country on American airlines proved to be fatal. Willie, a 2-year old English Bulldog, died after flying across country. According to the Air Transportation Association, over a half a million animals are transported each year by air, of which only 1% experience complications. Complications range from minor issues including unapproved kennels, lack of health certificates and missed connections to more serious problems such as loss, injury or the death of the animal. Most severe are temperature fluctuations, insufficient oxygen in cargo holds or damage to the kennels. For devoted per lovers, even 1% is a risk worth preventing when trusting an airline to transporting their pet safely. Willie's owner is suing American Airlines. He hopes the lawsuit will make American Airlines, as well as other airlines, more responsible when transporting dearly beloved pets. American Airlines and Continental have contributed to more than half of all pet deaths on airplanes.
http://www.myvnn.com



Vladae, The "World Famous" Russian Dog Wizard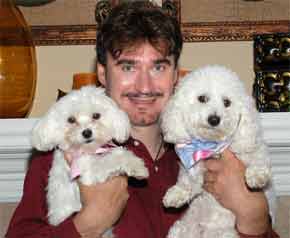 Dog Bites Other Dogs
This is a Russian Yorkie who doesn't get along with dogs but likes cats and people! When she is with other dogs she bites at their feet. Vladae states that dogs are born on one side of the scale or the other. Some of them are very well socialized with humans and have problems with other dogs, while some of them get along with dogs and not humans. When you see something like this going on in a young dog, you can catch it early and re-socialize the dog. But at the age of 5 years, the critical stage of the dog's development has been lost. At this point, you can't make them love other dogs, but at least help them to tolerate them. Listen in as Vladae explains the best way to do this.
Cocker Spaniel Has Separation Anxiety


Vladae gives out some quick tips on how to solve the problem of separation anxiety. You need to break dependency of the dog and increase their confidence. To break the dog's dependency, they should get someone else to spend some time with their dog, by walking them and feeding them. This teaches the dog that they will not "die" if their guardian is gone. Also, don't let your dog follow you around the house. Chase him away when he follows you. And if the dog tries to lie down next to you, get him away from you. Also, practice leaving and returning to the house for about 5 times for a few minutes at a time, and when you return each time, ignore the dog for about 5 to 10 minutes. To increase the confidence in your pet, you need to do obedience training and exhaust the dog mentally.

Where Should She Get a Dog?
This girl is looking for a Weimaraner dog and wants to know if she should buy from a pet store or find a breeder. Vladae suggests going to a reputable breeder and find the right breed of dog for you. She should also check out a breed rescue, because they not only have dogs that need homes, they can fill you in on the breed and let you know if it will fit into your lifestyle.
http://www.animalradio.com/vladae.html



Vinnie Penn, Animal Radio's Resident Party Animal

Naming Your Pet
Today, a very important topic ­ naming your pet. Now I'm an Italian, I don't know if you can ascertain that from the "Vinnie" thing, and Penn is an abbreviation of a very long Italian name that I can't get into here. But when it comes to Italians, Italians have a very interesting way of nicknaming people, which you can find all of this out in my new book (I don't mean to plug it here during my radio time, but I do have a book out called "Guido's Credos" available at book stores every ­ I hope you'll check that out and check me out at www.VinniePenn.net).
But, I do have a chapter in there dedicated to how Italians come up with nicknames. If you're obese, your nickname is Tiny - that might be standard ethnicity not withstanding. Interestingly enough though, if your name is Frank, your nickname might just be "Fat Frank." It really depends on your name before we go with the nickname.
But there's something about doing the complete opposite. If you're 6 foot 7, your name is "Shorty," unless your name is Tom, in which case you're "Tall Tom," really creative we Italians.
But nonetheless, it does kind of extend itself to the pet. If I meet one more ridiculously tiny sweater wearing dog whose name is "Thor," I'm going to lose my mind! Thor is reserved for Rottweilers, Labs, and even then, it's kind of done to death. It's kind of the "Jason" in the human world or the Luke. We have enough babies and dogs with the same name.
If your pet is 3 pounds or so, and it sleeps in a hearth at the foot of your bed and you take him or her out in your pocket book, here are some of the names you cannot name that tiny pet: Thor as I said, Bear, King, Hulk, Orca ­ choose a name that fits. At the same time, don't acknowledge the stature at all. "Teensy-Weensy" is just as annoying, and we all know to steer clear of the human names.
Naming your dog or your cat is the most important thing you will ever do. They are going to respond to this name. You might want to make it a little unique, but steer clear of human names, names that have anything to do with their stature. If it's a white dog, it doesn't need to be named "Whitie." If it's a black dog, it doesn't need to be named "Blackie." Come up with something clever! Your favorite ice cream flavor, you know, here's "Rocky Road." What's wrong with that? Your favorite musician. But, a lot of people do that "Marley" thing, that's kind of annoying in and of itself!
All I'm saying is be creative, pay homage to something that has affected you profoundly in your life and don't be so obvious! Stop the Thors, and as a matter of fact, I want to see if Animal Radio® is going to get behind making T-Shirts that has the name Thor in a circle with a slash through it. No more Thors!

Task Of Trying To Retrieve A Lost Animal
I just wanted to give a tip for those of you who are going through the unfortunate task of trying to recover a lost animal, a dog or a cat.
I saw a flyer in my neighborhood recently. I always check out the flyers, as everyone should, because you are always seeing animals in your neighborhood, and flyers are a great way to go, sort of an organic homegrown way to relocate the animal.
But some people who are missing a pet really have the wrong idea when it comes to what they should put on the flyer. This flyer said something like, "Please return Poochie to our house. We miss him so much and Poochie loves watching Survivor with us every Thursday night." Well, am I supposed to go home and dress up like Jeff Probst now and walk up and down the street and hope that Poochie sees me? How is knowing what Poochie's favorite television show is, going to help us find your dog?
Be a little smarter when it comes to the flyers, people!



Animal Radio® News with Bobbie Hill


Airline Loses Dog
An Alaska couple spent the better part of what was supposed to be a two week vacation searching for their lost dog. Bear was in his kennel in the cargo hold of a Horizon's airline flight that made a stop in Portland. That's when an airline worker opened Bear's cage and the dog bolted out into the darkness of a busy airport tarmac. Janelle and Jason Kosten were told by the airline, "He bolted and he's gone - sorry". The couple scoured Portland International Airport and it's surrounding neighborhoods for days with no luck. A resident near Northwest Columbia Boulevard found Bear four days later and recognized him from local news reports. The Kostens were reunited with Bear and after a vet checked finished their family vacation in Medford, Oregon.
A Man Walks Into A Bar With An Alligator...
This sounds like a set up for a joke - a man walks into a bar with an alligator...but it really happened two weeks ago at Johnny's Saloon in Huntington Beach California. The bar patrons were less than thrilled to see the 3 foot gator on a leash so they dropped a dime on the local cops. When police arrived they impounded the aforementioned reptile along with another one found at the man's home - seems it's illegal to keep gators in California.
Play It Safe With Your Pets Over the Holidays
Christmas and Hanukkah are just around the corner but make sure a visit to the vet isn't headed your way. Dr. James Cook of the American Veterinary Medical Association warns people not to share any of their holiday feasts with their pets. Cook says salty, spicy and greasy foods can be deadly to pets along with chocolate. The darker the chocolate the more dangerous. A study two years ago in the Journal of American Veterinary Medicine cited a common artificial sweetener - xylitol - in the death of dogs. It's found in candy, chewing gum and most baked goods and it can cause liver failure in animals. Cook says to play it safe - give your pet healthy holiday snacks recommended by your vet. Don't let pets chew on holiday plants like mistletoe, poinsettia, holly, cedar pine or balsam - all are poisonous.
Peanuts Character Arrested
Linus Van Pelt's sister got busted...actually it was the adult who as a child voiced the character of Lucy in several Peanuts specials. A Los Angeles judge found Pamelyn Ferdin guilty of violating a restraining order barring the animal activist from harassing U.C.L.A. faculty members. It seems Ferdin was protesting outside the homes of faculty members who use animals in research, handing out fliers with their pictures, home addresses and phone numbers on them. She's looking at five days in jail along with a thousand dollar fine when sentenced. Ferdin says she plans to appeal.
Experimental Treatment for Dogs' Eyes
Iowa State's College of Veterinary Medicine has developed an innovative way of getting medicine directly to the eyes of infected dogs. Researchers at the Midwest university are working with implanting biodegradable medicine directly in to the surrounding eye tissue. This is the first time the procedure has been used to treat autoimmune corneal disease. Once placed, the drug works 24 hours a day for up to one year. It's been tried on six dogs to date with all showing some improvement. One of the dogs getting the experimental treatment is Gora, a U.S. Army explosives search dog.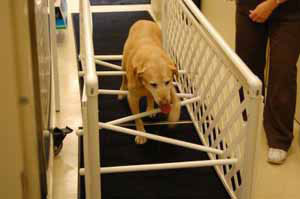 Dog Gets Prosthetic Elbow
Jake the yellow Labrador retriever is running around like a young pup - not bad for an 11-year-old dog with arthritis in his elbow. Jake is doing great six months after becoming the first dog in the Midwest to undergo surgery for a new prosthetic elbow. The surgery done at Michigan State University last April utilizes cement less elbow prosthesis, which has less risk of infection. The veterinary orthopedic surgeon who operated on Jake says without the surgery, the dog would have been in extreme pain for the rest of his life, now he is pain free.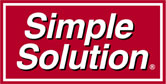 NEWS UPDATE Brought To You By Simple Solution Natural Line Of Products





Talk With Your Animals with Joy Turner
Carrie wants to speak to Moon, her 5 and 1/2 month old cat. She wants to know how Moon likes being a "trucker" cat. Moon states that his desire is to be Carrie's companion and he doesn't care where he is, as long as he can do that. Carrie also wants him to stop biting and scratching her!
http://www.talkwithyouranimals.com
http://www.joyturner.com



Holistic Health Care for Man's Best Friend
Raquel Wynn, Stretch Your Dog Healthy


Just like people, dogs experience muscle pain, stress and general body breakdown; unlike people, they don't have yoga, Pilates, tai chi and medication to help them recover from injuries.
When Raquel Wynn first told people she was interested in writing a book on stretching your dog, they asked her if she was serious! She even stretches her dog on a regular basis. Raquel Wynn is a personal trainer, does massage therapy and studies holistic health.
In her book, Stretch Your Dog Healthy, Raquel has many different types of stretches and includes pictures so you can see how they are properly done. And while you may set out with a plan in mind, your dog may have other ideas and help you guide you to what they would like to do. She states that about 99% of the dogs like to be stretched. Stretching your dog on a regular basis can keep them healthy for a long and happy life!
You can even find some videos on her website www.raquelwynn.com.



Princess the Prognosticating Camel
John Bergmann, Popcorn Zoo


If you recall, we recently had Princess the Prognosticating Camel as a guest on Animal Radio®. Princess, the Associated Humane Societies/Popcorn Park Zoo's camel, made national headlines last year with her uncanny ability to predict the winners of Sunday National Football League season and post-season games is at it again this year.
This is Princess's third season of picking the winners. And anyone who's followed this camel's choices knows she's got it all over the bookmakers. In fact, until recently she was 10 and 0, but unfortunately recently had her first loss.
To make her choices, Bergmann writes on his hands the names of two teams playing that weekend. Princess, whose favorite snack at game time or anytime is graham crackers, makes her game choice by eating the sweet treat from the hand that has the name of her favorite team written on it.
Bergmann then announces Princess's pick on the Associated Humane Societies/Popcorn Park Zoo website, www.ahscares.org, a few days before the game and also keeps a running tally of her wins and losses.
When Princess is not working her football magic, she is enjoying zoo visitors, along with the hundreds of other animals who call Popcorn Park Zoo "home." Popcorn Park Zoo was established in 1977 for the sole purpose of providing a refuge for wildlife, exotic and domestic animals that are sick, elderly, abandoned, abused, or injured. The federally licensed zoo houses more than 200 of these animals and birds in spacious surroundings on seven acres in the heart of the scenic Pine Barrens.



Animal Minute With Britt Savage
Caring For Pets Improve Behavior of Troubled Teens
Ground breaking research has found that caring for pets can improve the behavior and social interaction of troubled teens. Backed by a 3-year grant from the IAMS Company, CBR Youth Connect set out to scientifically evaluate whether working with dogs in its innovative pet therapy program, New Leash on Life, could effectively help troubled teens. The Colorado programs pairs unwanted dogs with troubled teens, who then care for and train the dogs 10 weeks prior to being placed in adoptive homes. Many teens in the program improved in some crucial areas of functioning, with gains in positive social behavior, including bonding and attachment, anger management and responsibility. The dogs improved too! You can adopt one at Petfinder.com.

Hospitals Take Down "No Dogs Allowed" Signs
Hospitals and nursing homes are taking down their "No Dogs Allowed" signs. Medical studies show that people who own a pet make fewer trips to the doctor. Pets can help calm people with high blood pressure and just the act of petting a pet can release the "feel good" hormones in people, helping many patients with depression. There are numerous studies that show the positive affect of owning a dog, from getting some exercise while walking the dog, to companionship for shut-ins. All of these big medical studies just show what we knew all along; life is better when you share it with a pet! Have you hugged yours today?



Emma, The Chihuahua With The Cleft Palate
Dena Lamkin


Dena Lamkin rescued a beautiful newborn orphan Chihuahua puppy born with severe facial deformities. Baby Emma came to her when she was 20 hours old. Emma was born with a cleft palate, cleft lip and severe facial deformities. Her owners just didn't know how to care for her, so they placed an ad on craigslist.com to find someone who would be willing to take her in.
Emma was unable to nurse from her mama due to her deformities - so she needed (and still needs) 24 hour 'round the clock care in order to survive. Emma is fed with a tube that goes into her mouth and down into her tummy.... this gives her all the nutrients that she needs to thrive and grow into a strong healthy girl! The birth defects keep Emma from being able to take in nutrients and breathe properly... so without the tube feeding, she would not be able to live.
Emma has been in surgery 4 times already! All within her first 7 days of life! Unfortunately all efforts were in vain - and the surgical repairs were not enough to repair the defects of Emma's palate and lip.
Emma has a long road ahead with further surgery and lots of growing to do, and a local veterinary hospital is willing to donate part of Emma's treatment and surgery expenses.
But Emma still needs your help!! While some people have criticized Dena for spending money to save this one puppy, others have applauded her efforts.
Emma's past, present and future expenses are into the thousands. A fund raiser raffle with lots of great prizes is ongoing to aid in Emma's expenses. The initial goal was $5,500.00 and they have now surpassed that goal by $100.00 but could still very much use your help!!! To find out how you can help Emma, please visit: http://www.fundable.com/groupactions/groupaction.2008-11-06.0063998998

See Emma's Myspace page for lots more information about this tiny miracle!

See Emma's Dogster page and view her diary from day one - - just 20 hours old!!



Your Vet Questions Answered with Dr. Debbie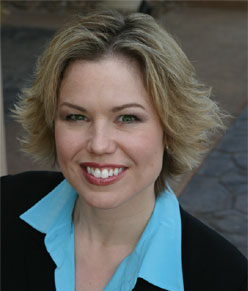 Trucker Dog Scared By Another Truck
While this dog was lying in the front seat, another truck came from the other direction and scared the dog when it splashed slush on the windshield. Now, he doesn't want to ride in front of the truck and stays in the back in the bunk. Unfortunately, just one bad experience can wipe out many happy years of riding in the truck. Dr. Debbie suggests having someone ride in the truck with them and reward the dog when he comes up front. She also suggests using a pheromone collar, which releases a scent hormone for about a month, which is a natural way to cause a calming sensation to your dog.
14 And 1/2 Year Old Dog Is Incontinent
While waiting for the elevator to go outside, this dog will have an accident in the hallway. The guardian also mentions that he has lost quite a bit of weight. This dog may possibly have osteoarthritis or even spinal arthritis, which can pinch off some of the nerves that go to the body function areas, which control urination and defecation. Dr. Debbie also suggests a visit to the vet and possibly physical therapy

Cat Kneads And Then Gets Aroused


This 12-year-old cat starts kneading and then gets highly aroused. He also has a history of urinary stones, and this may be a discomfort behavior. Dr. Debbie suggests having the cat checked out by the veterinarian to make sure he is not having any urinary problems at this time.



Pups Arrives


Pups The Traveling Labrador has arrived at the Animal Radio Studios. Pups is a world traveler and recently arrived from Texas. We have some big plans for Pups and he will get his first taste of wine tasting in Central California.
Pups started his journey about 4 years ago after Paula Kidney, Pups owner, came up with the idea when she purchased Pups at a small boutique. "Pups was just so adorable and I have never seen a Labrador this cute." So she decided that Pups should travel the world and let people see adventures through Pups eyes!
Pups started out his journey to New York, Ireland, Florida, Disney World, Jamaica, Carnival Cruises, Cozumel, Antigua, Barbados, Canada, Australia, Germany, Wisconsin, Iowa, Dominica, Ohio, Japan, Switzerland, Kansas, Atlantic City, Seattle, Harvard Law School, North Carolina, Texas, Pennsylvania, Boston, Colorado, Too many places to list them all!!

Each person that takes Pups usually has him about a week. That person takes Pups around their State or City to famous places and Pups poses for pictures and tells his little story of his adventure through his website. Pups has a manuscript right now and is in the process of his own book called "Pups the Traveling Labrador". Pups has grown so much that he has a whole schedule of places to visit and will be booked for the next months with all of his travels. Everywhere people take Pups, people want to know what is going on and they really get into taking pups and posing in the pictures!!
http://www.pupsthetravelinglabrador.org



Listen to the entire Podcast of this show (#469)

Broadcast on XM Satellite Radio and Podcast Versions Only.

Listen to Animal Radio® - Go to the launch page
Return to Animal Radio Network™ Home Page
Read November Newsletter
Copyright 2008 All Rights Reserved Animal Radio Network LLC