December 3rd 2005
West Nile Virus - Transmitted Faster Than Expected
Stephen Higgs, Ph.D.


Researchers from the American Society of Tropical Medicine and Hygiene (ASTMH) have discovered that mosquitoes feeding side by side can transmit the West Nile Virus to each other, challenging conventional theories of transmission and suggesting that the virus can spread much more quickly than originally thought.

ASTMH member Stephen Higgs, Ph.D. conducted a study to determine whether the quantity of West Nile Virus secreted in the saliva of infected mosquitoes is high enough to infect other mosquitoes that are feeding at the same time on a bird, horse or other mammal. Until now, scientists believed the transmission process occurred over several days, circulating between birds and mosquitoes. Find out how worried you should be about your outdoor pet.
Talk With Your Animals
Joy Turner


Have you ever gotten a baby animal younger than 12 weeks of age? Have you ever given away baby animals that were younger than 12 weeks of age? A caller's cat wants her guardian to know that she is not ready to be separated from her young, and that most animals want to stay together until 3 months of age, until the mother is finished teaching them.
http://www.TalkWithYourAnimals.com
Doris Day
Spay Day USA 2006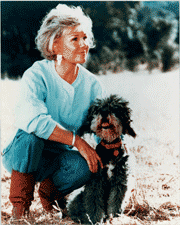 Doris Day has made over 39 films, and her movies are still among the most-popular on television and home video. Doris is one of the world's most-loved and most-honored women, and in 2004, she received the Presidential Medal of Freedom from President George W. Bush. Doris currently heads up two non-profit organizations, the Doris Day Animal Foundation (DDAF) based in Washington D.C., whose purpose is to get bills passed; and the Doris Day Animal League (DDAL), which is a hands-on organization, and created the annual "Spay Day USA," which has altered over one million animals since it's inception in 1995.
Puppy Peg Gets a Leg Up With a Prosthetic
Britt Savage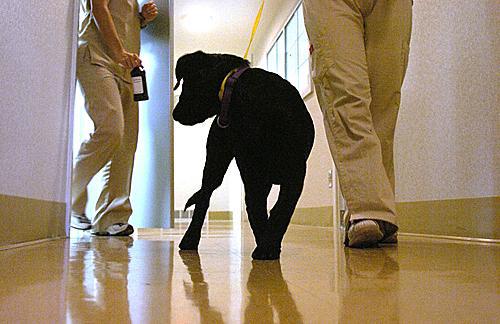 Peg the three-legged dog might not be as famous as Lassie, but she quickly became a world-renowned pup. The 4-month-old retriever has become a canine celebrity, making appearances on The Discovery Channel Canada, "The Tucker Carlson Show" on MSNBC, and likely will be featured on "Inside Edition."
Peg also is expected to be interviewed live with Rex Miller, owner of The Greater Flint Prosthetic Center, on NBC's "The Today Show" this morning. Miller lost his right leg when he was 15 and made Peg's prosthetic. Peg was born without the equivalent of a human ankle, plus her right paw. Peg's owner, Carol Beavnier of Macomb Township, who trains leader dogs for the blind, looked on a Web site for handicapped pets, and after a few phone calls found Miller. Miller had never created a prosthetic for a dog before, and he's donating his services and equipment, which normally would have cost several thousand dollars.
Peg's new leg will be made out of material similar to that used in bulletproof vests so she can't chew through her leg. When Peg is done being a celebrity, she will be a therapy dog, visiting people in nursing homes.

Lobster
Rae Ann Kumelos, Voice of the Animal


Who is graced with the most fanciful names in all of the Seven Seas, is the inspiration for a spaceship's telescope, and catches the eye of the Poet Laureate? Lobster: much more than just a cantankerous crustacean.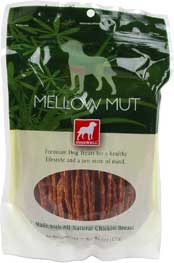 Healthy, Premium Dog Treats ­ Because Dogs are Family Too
Marco Giannini, Dogswell
If you are going to give your dog a treat, why not make sure it is all natural. But how about good for him as well? Dogswell has created a line of all natural treats that are not only healthy, but have health benefits as well. Take for instance the Happy Hips. They help maintain your dog's joints. And the Happy Heart. They maintain a healthy heart. And is your dog overstressed? Try the Mellow Mutts. Now you can make sure your dog is not only getting a healthy treat ­ he is receiving health benefits as well.
Female Pigeons Love Male Sweet Talk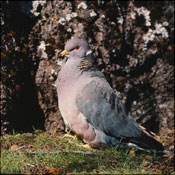 The sexy sounds emitted by male pigeons send female pigeons into the bird version of rapture, and such vocalizations seem to affect the females more than when they watched a desirous male strut his stuff, a recent study determined.
Since the males usually vocalize and strut at the same time, the findings suggest the strutting may be "redundant," meaning that it serves the same function as the sounds to hammer home a point, which in this case is that the male wants to mate.

Do You Have a Scaredy Cat?
Annie Bruce, Good Cats Weal Black
Do you have a scaredy cat? Maybe you are to blame. When your cat is afraid, do you tell them in a soothing voice that it is okay? Well, you might be contributing to the problem. Annie offers great suggestions on how NOT to encourage a scaredy cat to be scared.
Flying Foxes, Crocodiles and Rainbow Lorikeets, Oh My!
Jack Cover, National Aquarium in Baltimore


Flying foxes, crocodiles and rainbow lorikeets, oh my! That is what you will find at the new Animal Planet Australia: Wild Extremes exhibit at the National Aquarium in Baltimore. The exhibit, which is the only one of its kind in the United States, will display about 1,800 animals only found in Australia's rugged Northern Territory. Can you imagine, crocodiles that recognize their names and birds that have been taught to listen for a specific whistle that tells them it's time to fly to a designated area for feeding? You will just have to check out this amazing exhibit for yourself!
Dog Flu Virus is Spreading
Dr. Jim Humphries, Veterinary News Network


Avian flu is in the news, but dogs also have a new flu virus and it is spreading. If your dog is coughing and sneezing you don't want to shrug it off as "just" kennel cough. Canine Influenza was first seen a little over a year ago and is spreading across the country and it has already killed dogs in several states. The chances of your dog getting Canine Influenza are remote, but an ounce of prevention is worth many dollars in vet bills.


View Animal Radio Broadcast Schedule in a new window.


Listen to Animal Radio - Go to the launch page


Get one of the limited edition Animal Radio® T-Shirts for 9.95


Return to Animal Radio Network® Home Page
Sponsor

Copyrighted Animal Radio Network LLC 2005