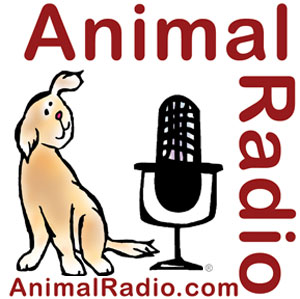 Animal Radio® Show #626 December 3, 2011
Bob Barker - Traveling Exotic Animal Protection Act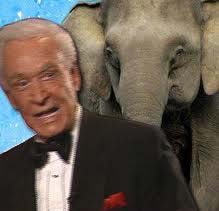 Bob Barker starts his interview off by letting us know that his rabbit, Mr. Rabbit, is fine. Unfortunately his other rabbit, Honey Bunnym has gone to the great beyond. Bob states that Honey Bunny is more like a dog and will follow him around the house. He has even opened up the entire second floor of his house for his rabbit. Most of the things in Bob's home have chew marks from Mr. Rabbit, including the clothes he was wearing!
But to the more serious side of things, Bob Barker and Jorja Fox joined Animal Defenders International (ADI), the Performing Animal Welfare Society (PAWS) and members of Congress in Washington, D.C., to launch a Bill that will change the way in which animals are used in the name of entertainment in the USA.

The Traveling Exotic Animal Protection Act (TEAPA) is a historic first for the U.S., and this Bill, which has attracted bipartisan support and been sponsored by Rep. Jim Moran (D-Va.), aims to restrict the use of exotic and wild animals in traveling circuses, effectively bringing to an end the random cruelty and neglect associated with circuses of this nature. It is the first bill to comprehensively tackle the use of all wild animals in US circuses ever to be launched in the U.S., even though similar laws have already been passed in 20 other countries.
Recent incidents in the US demonstrate that traveling circuses pose a serious threat to public safety:

· In February 2010, a zebra escaped from Ringling Brothers in Atlanta and ran into the city. Police had to chase it for 40 minutes until it was recaptured on a busy interstate. A few weeks later, the animal was euthanized. Two weeks earlier, during a pre-show at the same circus in South Carolina, an elephant broke through a main door and ran into the arena. It was reported that there were about 100 people on the floor.
· April 27, 2010/Lynchburg, Virginia: An elephant named Viola escaped from the Cole Bros. Circus. She bolted directly past a line of people waiting to buy tickets, sending some running toward the parking lot. Viola injured her shoulder and broke a toenail when she slid in the mud and fell into a steep ravine. She was on the loose for approximately 30 minutes.
· April 9, 2010/Wilkes-Barre, Pennsylvania: An animal handler with the Hamid Circus was kicked and thrown about 20 feet by an African elephant named Dumbo at Irem Shrine Circus. The handler died at the scene from multiple traumatic injuries. The elephant had been leased from Joe Frisco's Wonderful World of Animals.
· On November 4, 2009, an elephant escaped from the Family Fun Circus in Enid, Oklahoma and was struck by an SUV on US Interstate 81.
· February 6, 2010/Columbia, South Carolina: According to The State, "A startled elephant took a wrong turn backstage and broke through the main prop door leading into the Colonial Life Arena during the afternoon pre-show for the Ringling Bros. and Barnum & Bailey Circus. About 100 spectators on the floor watching the pre-show saw the elephant break through the door toward them and rumble around the performance area, just a few feet away."
· March 7, 2009/Indianapolis, Indiana: At least 15 children and one adult were injured when an elephant who was being used to give rides at the Murat Shrine Circus became startled, stumbling and knocking over the scaffolding stairway leading to the elephant ride. People on the elephant's back and others standing on, under, and around the scaffolding were injured. Their injuries were treated on the scene. The Shriners had leased the elephant from exhibitor Will Davenport, dba Maximus Tons of Fun.
· March 13, 2009/Fruitland Park, Florida: A spider monkey named Reggie escaped from the Liebling Family Circus
· In March 2008, three zebras with Ringling Brothers Circus in Baltimore escaped from their temporary enclosure and ran onto the traffic lanes.
· A lifelong animal trainer was clawed by a tiger during a performance at Hadi Shrine Circus in Indiana in November 2006. The trainer suffered serious injuries to his hand and leg.
ADI's 'Stop Circus Suffering Campaign' has attracted celebrity support and endorsement in the U.S. from Jorja Fox, Bob Barker, Corey and Suzy Feldman, Alicia Silverstone, Belinda Carlisle and Kim Basinger, and further afield from Ricky Gervais, Sir Paul McCartney, Brian May and Twiggy. ADI's investigation of traveling circuses in the U.S., produced a report entitled 'Animals in traveling circuses' (2008) and received widespread support, encouraging many local municipalities to restrict animal circuses from their jurisdiction.
This bill should end animal suffering in the name of entertainment.
Have You Ever Dressed Your Dog And Children In Matching Bonnets?
Mike Bender, Awkward Family Pet Photos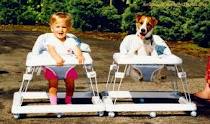 The bestselling authors of the sensationally successful Awkward Family Photos, Mike Bender and Doug Chernack, are back with an ode to over-enthusiastic pet owners everywhere: Awkward Family Pet Photos.



When Mike and Doug launched www.AwkwardFamilyPhotos.com in 2009, pet photos became the clear fan favorites. The people had spoken-- so Mike and Doug created an entire site (and now, a book) dedicated to pets and the people who love them a little too much: AwkwardFamilyPetPhotos.com
So if you've ever dressed your dog and children in matching bonnets, posed for a glamour shot with your favorite chinchilla, or taken maybe one too many photos of your parakeet, this book is for you. Actually even if you haven't done those things, this book is for you, because it's hilarious. Filled with never-before-seen photos, essays, and graphics, Awkward Family Pet Photos is a perfect tribute to pets and their awkward humans.
http://www.AwkwardFamilyPhotos.com
Cherries & Berries For Healthy Pets
Carol Adams, NaturVet Hip Flex

The Garmon Corporation manufactures the NaturVet®, GreenTree®, Pet Organics® and Overby Farms® line of pet products.
Their NaturVet Hip Flex is based on science that came out of Michigan State University showing tart cherry as a natural Cox-2 Inhibitor Anti-Inflammatory. Carol Adams had originally started working with chronic pain humans and had a group of patients that were trying cherry concentrate. (Northern Michigan is known as the home of cherries, growing about 70% of the country's cherries.) The people started coming down and off of their medications with the use of cherries.
Carol then felt she had to try it on her yellow lab that had horrible arthritis. She started out by putting it in her water, but her dog didn't like the flavor. She then started baking dog bones, which worked! Not only would her dog eat them but she was also showing improvement.
Carol took her findings to her local university, Michigan State University, who told her that they had about 12 patents that explained how this work. They stated that there is a natural mechanism in tart cherry that's a natural anti-inflammatory.
Drugs currently on the market for dogs, such as Rimadyl and Deramaxx, are Cox-2 Inhibitors, but they tend to be unhealthy for the liver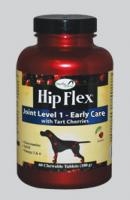 and heart. So Hip Flex is a way to deliver that same anti-inflammatory in an all-natural package.
Hip Flex Promotes joint mobility and vitality naturally and comes in Three Levels:
Hip Flex Tabs - Level 1 Joint Care - A preventative maintenance supplement to help maintain normal healthy cartilage and joint function.
Hip Flex Tabs - Level 2 Joint Care - Formulated to supply important joint support needs for adult dogs, including large breed and overweight dogs.
Hip Flex Tabs - Level 3 Joint Care Advanced Care - Formulated to provide dogs in need of advanced joint care such as senior pets and those recovering from joint related surgery.
The Dogfather's Grooming Tip with Joey Villani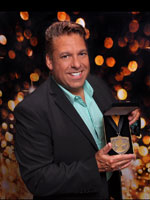 What To Do Before Putting That Coat or Sweater On Your Pet
People seem to be getting dogs these days as accessories! People also like to accessorize their dogs. Perhaps you are one of those people who put coats and sweaters on your pet? There is nothing wrong with that, especially if it is cold outside.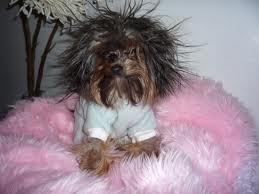 However, sometimes putting clothing on your pet can knot their fur. This can leave their fur so matted that they have to be professionally clipped to remove the fur!
But you can prevent this. Before putting an item of clothing on your pet, use a coat spray, or a detangler, even a static remover, such as a Bounce dryer sheet, to ensure a great looking coat when that sweater comes off.

DOGFATHER'S GROOMING TIP Brought To You By SeniorPetProducts.com. Use the code "SAVE25" to receive 25
Animal Radio® News with Stacey Cohen
DJ's & Dolphins Don't Mix
Miami is home to almost as many dolphins as it is to techno DJs. It's a sad reminder that the two should never, ever be mixed. The Connyland aquarium and amusement park decided it would be a good idea to host a two-day rave on their property and told animal rights activists that their enclosures, only 50 meters from where the rave was to be held, were designed to be soundproof. So the rave went on and hard techno music blasted for 16 total hours at the park. "The sound levels which would have been heard by the dolphins is comparable with that of a pneumatic drill on top volume," an animal rights activist told The Daily Mail. "Before the event we warned of these noise levels and the damage which could be done and called for the event to be called off." At first the dolphins seemed unaffected and were forced to continue on performing at the park. However, according to The Local, about 20 days later, Shadow, an 8-year-old dolphin, was found disoriented and agitated in his pool and eventually died a few hours later. Now animal protection groups claim that the non-stop noise and stress from the rave may have damaged Shadow's immune system. World Radio Switzerland now reports that a second dolphin also died from similar mysterious symptoms over the weekend. Though an official cause of death won't be available for a few weeks, it seems that dolphins and techno don't mix.

A Road Kill Diet
A mother-to-be in England says she's fulfilling her appetite along the side of the road. Professional artist Alison Brierley tells The Daily Mail that she's developed a craving for road kill. Brierley was previously collecting road kill to use for her jewelry, but says ever since getting pregnant she's been unable to stop eating the animals. Brierley describes road kill as "more gamey than other meat," adding that she loves the taste. Brierley's road kill cravings may come to an end soon, as she's expecting her baby boy in February.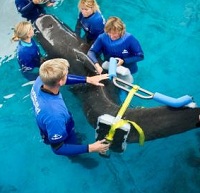 Back Brace For A Whale
You think your back hurts? Maybe you should skip the chiropractor and head over to SeaWorld. Researchers at SeaWorld in Orlando are using a specially designed back brace to try and treat a pilot whale that was rescued from the Florida Keys. The whale was one of two dozen that beached themselves in the Lower Keys last spring and one of the few to survive the ordeal. Since starting treatment at the Marine Mammal Conservancy in Key Largo, the whale has developed a curvature of the spine, making it impossible for the mammal to swim on its own. Jewett Orthopedic Clinic developed the unique device and animal handlers are unsure if it will work.
Veterinarians Sounding Alarm About Canine Influenza
Dog owners may be vigilant when it comes to protecting their pooches from rabies and heartworm disease, but veterinarians in certain parts of the country are sounding the alarm about canine influenza, which is on the rise in some areas. There are outbreaks of dog flu right now in the New York metropolitan area and near San Antonio, Texas, and other states have reported epidemics throughout the year. Since the virus, known as H3N8, was first identified in 2004, thousands of dogs in 38 states have become sick with the flu and veterinarians say that number continues to climb. The American Veterinary Medical Association recommends that dogs that are in frequent contact with other dogs be vaccinated against canine influenza to help prevent the spread. We live in a highly mobile society that contributes to the spread of influenza, which means it can go from one community to another simply by travel of infected dogs that are still contagious. As with the human form of the illness, dogs who have the flu will experience coughing, nasal discharge, a low-grade fever and sneezing.
Pet Insurance Scam
First it was false claims for whiplash and other injuries and then it was "crash for cash." Now a new type of fraud is affecting the insurance industry - pet scams. Dishonest claims on animal policies almost quadrupled last year, making it the fasting growing area of insurance crime. Insurers believe fraud include owners getting rid of the animal, by selling it or even killing it, then claiming a payout for early death. The animal may never have existed in the first place. Other owners have injured their pets in "faked accidents" to cover up pre-existing injuries or conditions that were not covered by their policy. Other tactics detected include claims for expensive vet treatments that have either not actually been given, or are unnecessary or are more expensive than they need to be. Experts suspect that some vets are involved. One unnamed major insurer has revealed that between 2008 and last year, the number of animal-related claims where deception was suspected or proven increased by 440%. One reason the pet policies are proving susceptible to fraud is because veterinary records for animals can be difficult to trace. The increase in detected pet insurance fraud is quite significant. Pet insurance fraud is costing companies more and will have an impact on other people's premiums in the future.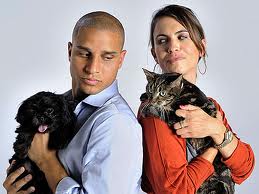 Are You A Dog Person Or Cat Person?
More than 200,000 pet owners were polled to find out if they were dog people or cat people. The researchers then crossed those responses with lifestyle surveys and arrived at the following conclusion: dog owners and cat owners have different senses of humor. Dog people are 30% more likely to enjoy slapstick humor and impressions than cat people. And cat people are 21% more likely to enjoy ironic humor and puns.


NEWS UPDATE Brought To You By PetzLife.com. Use the code "RADIO" to receive 20% off!

Listen to the entire Podcast of this show (#626)