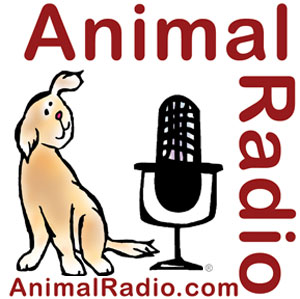 Animal Radio® Show #574 December 4, 2010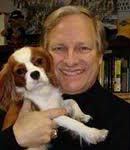 From Show Dogs to Therapy Dogs
David Frei, National Dog Show & The Westminster Kennel Club Dog Show
David Frei is one busy guy who has a great job! David just hosted The National Dog Show on Thanksgiving Day and next he will be co-hosting the Westminster Kennel Club Dog Show in February. He is also the founder of Westminster's Angel On A Leash therapy dog program.
Angel On A Leash champions the use of therapy dogs in health care facilities, schools, rehabilitation, hospice, extended care, correctional facilities and crisis intervention. Through advocacy, education, research and service, Angel On A Leash, promotes the role of the human-animal bond in enhancing human health and quality of life.
Angel On A Leash began as a charitable activity at the Morgan Stanley Children's Hospital of New York-Presbyterian for the Westminster Kennel Club five years ago. Beginning with a handful of teams, the program quickly grew to include nearly 30 teams.
David also gives us some exciting news for Westminster. There will be six new breeds eligible for the first time at Westminster in 2010: Boykin Spaniel (Sporting Group); Bluetick Coonhound (Hound Group); Redbone Coonhound (Hound Group); Cane Corso (Working Group); Leonberger (Working Group); and the Icelandic Sheepdog (Herding Group). While some of these breeds have been around for many years in other parts of the world, they now have enough of a following in the Untied States. To be considered a member of the AKC, they have to have a certain amount of numbers and a geographic distribution, meaning that they don't all live in the same place. And last but not least, they need to have a parent club (an association) that watches over them.
David currently is the guardian of a six-month-old Brittany and "The World's Greatest Cavalier King Charles Spaniel" named Angel who is three years old. While they have dabbled in the show ring, they are really making their mark as therapy dogs.
Doggy Yoga or "Doga"
Fido Friendly Travel Talk With Susan Sims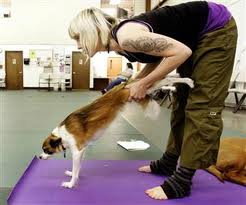 Does any one practice Yoga? What about Yoga with your dog? Susan Sims speaks with Amy Stevens, who is a Holistic Lifestyle Pet expert and a Doggy Yoga Instructor.
Amy instructs participants and their pets in a yoga routine that includes such poses as the downward dog, wag the tail, wheelbarrow and balance and stretching, which is called "Doga" in the pet community.
Amy has been doing Doga for about three years. She says he seen every mix and breed in her class and that any dog can do it from the Chihuahua up to the Mastiff.
You would think a class of dogs might be a little chaotic with them wanting to interact to each other, so Amy starts off her class with mediation where you get your dog next to you and put your hand on yourself and your dog and do a breathing technique. This will help get the dog in line to wanting to work out with you.
If you have one of those dogs that is easily distracted, Amy has a DVD so that you can work out at home with your dog. And if you feel your dog is doing well with the DVD, you might want to consider bringing them to class to help with their socialization skills.
Amy offers 5 natural tips for your pet:
Nutrition. Make sure you are feeding your pets all natural, good food with no added chemicals or preservatives. This will help them absorb the nutrients better and will result in less waste. It will also give them a healthier appearance. You might even see a better mood in your pet when they are eating right.
Grooming. Skin is the largest organism on our bodies as mammals, so taking care of the skin is very important. You can use plant-based shampoos, itch cream and even brushes with all natural bristles, to help with skin irritation.
Toys. A lot of stores stock their shelves with toys that are made with sustainable, recyclable fibers that use vegetable-based dyes. You don't have to worry about stains on your carpet or them ingesting anything dangerous when you buy these.
Biodegradable Waste Bags. You can purchase biodegradable waste bags and do something good for the environment. There is also eco-friendly cat litter.
Healthier, More Active Lifestyle. This is where Doga comes into play, which is something new to keep your dog engaged.
Follow these tips to have a healthier, happier pet!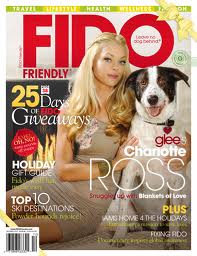 Fido Friendly Magazine:
The Travel Magazine For You & Your Dog, a complete guide to Fido-friendly accommodations across the United States and Canada. "Fido Friendly is the only magazine dedicated to the travel lifestyle of man's best friend, and the one magazine your dog will thank you for." And don't forget to join the Fido Friendly Travel Club.
The Dogfather's Grooming Tip with Joey Villani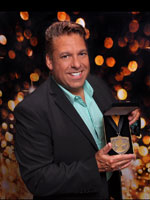 Keep Your Dog's Hair From Getting Knots
Any time you put clothing on pets, or even a heavy harness, you can create knots in your dog's hair. This is basically because of the friction or static. So if you want to put anything on your dog and keep them knot and tangle free, there are a couple of things you can do.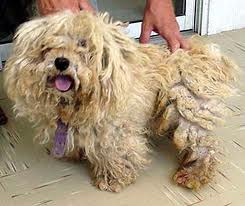 Get a spray bottle and mix in 1 part Downy Fabric Softener with 3 parts water and spray it lightly on your pet. You can purchase and use products like Fabric Guard, but be aware there is the potential of it being toxic to your dog. Stay away from these products if you can. Another thing you can do is to take a dryer sheet and either rub it on your dog or on the item you plan on putting on them. This will break down the static and keep your pet tangle free. After you remove the clothing, just run a brush or a comb through your pet and their coat will be tangle free.
Follow these tips every time you put clothing on your dog and their coat will remain tangle free!

DOGFATHER'S GROOMING TIP Brought To You By SeniorPetProducts.com. Use the code "radiospp" to receive 25% off!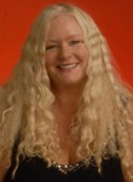 Animal Radio® News with Laurie Roberts

Rachael Ray Donates Proceeds From Pet Food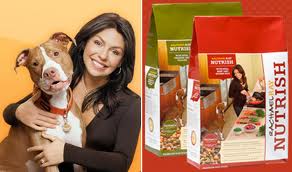 Rachael Ray is donating $775,000 to animal shelters nationwide between now and the end of the year. 100% of the proceeds from her Nutrish and Just 6 Pet Food are going into the fund. Rachael points out that many people are choosing as to whether or not they can feed their family and an animal, which is resulting in shelters coast to coast being full beyond capacity. Her organization is giving to only no kill shelters, but the size of the shelter isn't important, as they are giving to shelters small to large. Instead of asking famous friends to donate, Rachael decided to develop her own line of pet food and treats and give away her take from that. For those that would like to help, but can't adopt a pet of their own, she suggests when you are out shopping for your family, putting a can or two of pet food in your cart and bring it to a local shelter, and even one, two or ten dollars can be a big help.
ASPCA Pets Of The Year
Congratulations to rescued black lab Pearl, who is the ASPCA dog of the year. Pearl and her owner, Los Angeles based Firefighter & Engineer Ron Horetski, were amongst the first rescue teams to Haiti after their devastating earthquake last January. As Ron says, "Things weren't just collapsed, they were crushed, there were people in the street, the rescuers didn't speak the language or have maps, but they worked tirelessly as a team." Pearl's life did not start out easily. Her first owner relinquished her three years ago and she was living at a shelter in Northern California. The National Disaster Search Dog Foundation found her and she had qualities they look for, very hyper and very toy driven. Pearl went thru training and was paired with Ron, who went thru FEMA training with her. And the ASPCA 2010 Cat Of The Year Award goes to Henry, whose leg was amputated. He inspired a series of children's books by Cathy Conheim that help to make people have compassion and understanding towards those with disabilities. The books have been distributed to Hurricane Katrina victims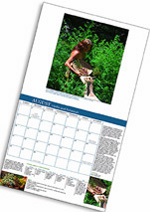 and a children's amputee project in Haiti.
2011 Dr. Show More Calendar
Looking for that perfect, practical, yet fun holiday gift? Check out the 2011 Dr. Show More Calendar, which features 14 veterinarians that want to celebrate the benefits of holistic and integrative medicine. The calendar is modeled after the one in the Movie Calendar Girls and features the doctors in tasteful, artistic photographs that capture the bond between humans and animals.
Check With the BBB Before Boarding Your Pets
If you are traveling for the holidays and planning on boarding your pet, be sure to check to see if the location is certified with the Better Business Bureau. The BBB says that every year they get hundreds of complaints, everything from billing disputes; to dehydrated pets; to flea-infested pets; and pets that become ill as a result of the kennel stay. Besides making sure the kennel has a good BBB rating, they recommend that your kennel checklist include:
Visit the facility - make sure its clean and check the safety of the kennels and cages
If your pet is prone to running away, make sure the facility is escape proof
Ask if your pet will be in contact with other animals
Ask about feeding schedules, water accessibility and frequency of - and any fees related to exercise
Observe the friendliness of the staff and how they interact with the animals
Make sure all animals have proof of immunization and flea and tick control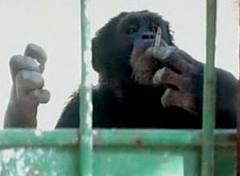 Chain-Smoking Chimpanzee
Animal rights volunteers in Lebanon discovered a 12-year-old chimpanzee in a zoo that was smoking cigarettes to entertain zoo visitors. When he was young, the chimp, Omega, started the habit in restaurants where he was used to amuse customers. When he got bigger, he was locked up and taken to the zoo and kept in a 430 square foot cage. He has never seen other chimps or climbed a tree. Lebanon has virtually no animal rights legislation and is one of three countries, along with Iran and Bahrain, yet to join the Convention on International Trade and Endangered Species. Chimps and other highly endangered wildlife are routinely smuggled in to the Middle East to be displayed at private zoos, hotels and for the pet trade. Omega now gets to live in a sanctuary in Brazil and the other animals at the zoo, including seven baboons, a hyena and several bird species, are being sent to new homes within Lebanon.
How Do You Know Your Pet Shampoo Is Any Good?
So you want to get a healthy shampoo for your dog - how do you know if what you are getting is any good? The FDA regulates what advertising claims can be made on pet supplies, but it doesn't regulate shampoo for pets, unless the shampoo is classified as a drug. Some manufacturers don't honestly list the complete ingredients - a short list is a red flag. Others may be just relabeled people shampoo, which isn't good for dogs. Human skin is acidic, while a dog's is alkaline. They have non-porous skin and they can't replenish the oils and the wrong product can dry out their skin and coat, which is another reason veterinarians recommend shampooing your dog only every four to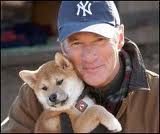 eight weeks.
Alpha Dog Richard Gere
Richard Gere, alpha dog. Richard is the alpha dog to he and his wife's rescued Border Collie, Billie. You can meet Billie at the Bedford Post Inn in Bedford, New York, which they run along with Billies' help, of course, but you can also see her in the new documentary about celebrities and their pets, My Dog: An Unconditional Love Story.
Listen to the entire Podcast of this show (#574)

indicates XM Satellite Radio and Podcast versions only.