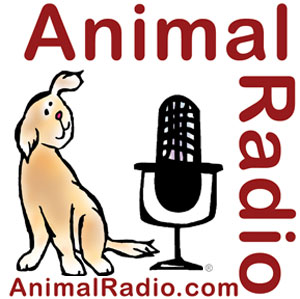 Animal Radio® Show #575 December 11, 2010
Where Does Your Donation Go?
Merritt Clifton, Animal People News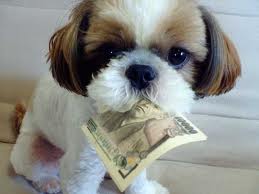 Despite the economy and how broke we are, most people try to give a little something back and donate to an animal charity. But when you give them your donation, do you know where your money goes?
We speak with Merritt Clifton, Animal People News, who publishes a yearly Watchdog Report, presenting the budgets, assets and top salaries paid by animal charities, as abstracted from IRS Form 990 filings.
Merritt explains that when you receive a solicitation in the mail from a national organization and send in a donation, up to 70% of your donation is put back in the pot to send out more solicitations for donations and does not go to the animals directly.
When looking for an organization to donate to, make sure that they have visible and viable programs. Make sure that the programs exist and they are doing what they claim they are doing. Merritt feels that the local organizations in your own town need the money more than national organizations, because they don't have the fundraising outreach. Your input will actually go father locally.
Some large national organizations with old money were able to run off the interest and dividends from their investment accounts. But over the last years, any organizations that practiced this was whacked and had to cut back their programs because they lost their nest egg in the stock market. Among those are the International Fund for Animal Welfare; Massachusetts SPCA; and the National Audubon Society. No one ever expected to see these organizations in a financial squeeze, but yet they were because legislation governing the way non-profits invest their money, prevented them from drawing out cash to subsidize their programs after their endowments dropped below a certain level. This was structured to keep charities from gambling their endowments. But in this case of a severe recession, it actually worked against them. However, the organizations that always spent everything that came in on their programs without setting aside for a rainy day, actually came out ahead, because they still had the dynamic programs on the ground and were still attracting donations. They were also used to having scraping by at times, so they were able to keep moving.
For $25 you can get a copy of the Watchdog Report:
Animal People News
PO Box 960
Clinton, WA 98236
The Watchdog Report covers more than 40 overseas animal charity organizations as well as about 100 in the United States. Though IRS Form 990 is supposed to be a public accountability document, many charities did everything they could to keep their filings from coming to light--for reasons that became evident in outraged donor response when Animal Radio published the information. The Watchdog Report does insist that donors should be able to base their priorities for giving on an accurate understanding of what the programs and policies of charities are.
Animal People is the leading independent newspaper providing original investigative coverage of animal protection worldwide. With thousands of items on hand, the Animal People website is one of the largest repository of articles on animal issues on the Internet, and all topics that affect animals are covered. Founded in 1992, Animal People has no alignment or affiliation with any other entity.
No Pet Fees - Ever!
Fido Friendly Travel Talk With Susan Sims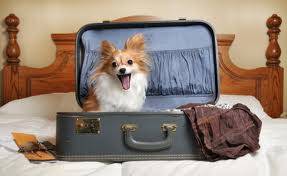 Susan Sims of Fido Friendly Magazine recently had the pleasure to visit Seattle, Washington with her dog Junior, were they had a blast. They stayed at the beautiful Hotel Vintage Park Hotel, a Kimpton Hotel.
Susan speaks with Sandy Burkett, the General Manager at the Hotel Vintage Park. Even though it is a luxury hotel, they welcome your pets. You should always them know ahead of time you will be bringing a pet, because if they know your pet's name, they will put it up on their board in the lobby, properly welcoming them. They will also set up your room ahead of time with a complimentary bed, bowls for water and food and even treats. The hotel works with local pet vendors and can provide most pet foods. You can even have these delivered by room service.
The hotel is located in the heart of downtown, which makes it easy to walk with your dog around the city. There are also several parks nearby and a great dog park called Plymouth Pillars Park, which is just a few blocks from the hotel.
What makes their hotel even more special for pets is that they don't ever charge a pet fee!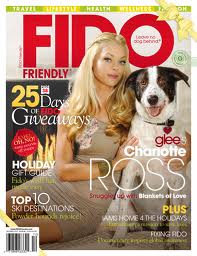 Fido Friendly Magazine:
The Travel Magazine For You & Your Dog, a complete guide to Fido-friendly accommodations across the United States and Canada. "Fido Friendly is the only magazine dedicated to the travel lifestyle of man's best friend, and the one magazine your dog will thank you for." And don't forget to join the Fido Friendly Travel Club.
Keep Your Pet Away From The Vet During the Holidays by Dr. Debbie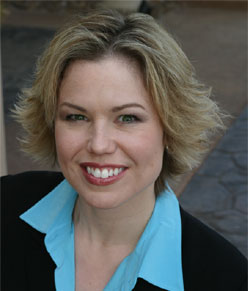 Dr. Debbie would like to educate people at this time of year to prevent the usual mishaps that occur to our pets during the holidays, on the following subjects.
Decorations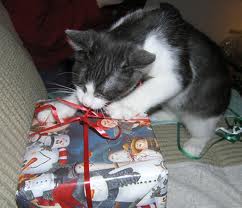 Holiday Lights : Chewing, oral burns, electrocution. Tips: hide electrical cords in PVC piping. Try food interactive toys like Busy Buddy Toys, Dog or Kitty Kongs and Rawhides.
Candles: Risk of burns and home fires Tip: Do not leave candles on low-lying tables, use flameless candles.
Package Ribbons & Tinsel: Risk of string foreign body if ribbons ingested. Very attractive to cats. May require emergency surgery. Tip: Avoid any curly ribbons in cat household and use garland in place of hanging tinsel.

Plants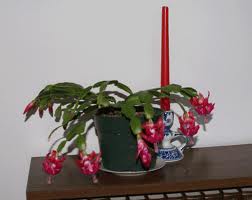 Poinsettia: Not as poisonous as previously reported. Some Gastrointestinal upset.
Holly & Mistletoe: Cause gastrointestinal upset, salivating, depression.
Christmas Cactus: Mild stomach upset.

Foods
Do Not Feed Bones: Gastrointestinal damage and obstructions, broken teeth.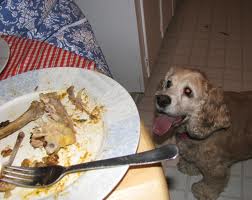 Do Not Feed Holiday Leftovers: Spicy, rich foods, sauces and sweets are especially at risk for causing illness such as gastroenteritis and pancreatitis. If you must share holiday food, stick to lean turkey.


Don't Feed Old Food
Food poisoning illness and mold toxins.
Foods That Are Forbidden For Pets:
Onions/onion powder, macadamia nuts, grapes/raisins, rising bread dough, chocolate, xylitol containing sweets & gums. Secure the garbage.

Cold Weather
Antifreeze: Causes kidney failure, small amounts - fatal. Tips: use antifreeze containing propylene glycol- less toxic (i.e.: Sierra), Clean up any antifreeze spills immediately. Avoid letting pets roam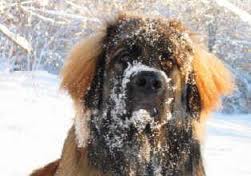 Hypothermia: Use caution in temperatures below 35 degrees for prolonged times. Be especially cautious with puppies, senior pets and those with chronic illness. Tips: Keep indoors during cold weather. If must keep outside, provide doghouse with protection for wind and elements, use ample bedding/hay. Use heated water bowls to prevent frozen water source.

Frostbite: Common on dog's ear tips, feet, nose and tail. Tips: limit time outdoors in cold weather. Check feet for ice balls in fur and cuts to footpads from ice. Limit outdoor activity and exposure to elements- pets won't complain as frostbite is occurring.

By using common sense and caution, you and your pet can have a safe and happy holiday season with your pet.

Dodge Journey Pet Destinations
What Is Your Favorite Place To Take Your Pet?
People who have pets love to travel with them. At Dodge, they have made it easier with their pet friendly vehicle, the Dodge Journey, which contains concealed storage bins, Chill Zone glove box cooler and second-row dual in-floor storage bins with removable and washable liners (very handy for muddy paws!) Call us with your favorite place to take your furry-friend: 1-866-405-8405
This week's Dodge Journey Pet Destination: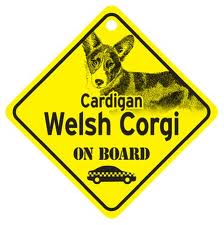 Randy is an Over The Road Trucker (OTR) and never travels without Bridget, his venerable Cardigan Welsh Corgi, traveling companion. Randy has a Dodge Journey Pet Destination that is great for truckers with pets. It is in Salt Lake City, Utah, and is the Cottonwood Dog Park at 850 Redwood Road. What makes it so great for truckers is that it is about 3 blocks away from the Sap Brothers Truck Stop. A trucker can actually take a bobtail truck and drive it to the park, parking on the street right at the dog park. Randy actually found the dog park using the website www.dogparkusa.com.
Past Dodge Journey Pet Destinations: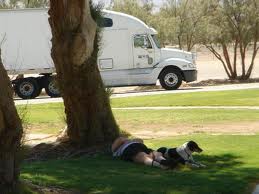 Larry is an Over The Road Truck Driver (OTR). He travels with his six-year-old Chocolate Labrador that's been traveling with him for over four years. After many years of trucking, Larry tries to avoid truck stops. He finds that there is too much garbage from truckers who throw their trash on the ground. He has come across many items that have been tossed, including chicken bones. As a result, he now stops at Rest Stops across the country. One of his favorite rest stop is the Dows on I-35 about 70 miles North of Des Moines, Exit 159.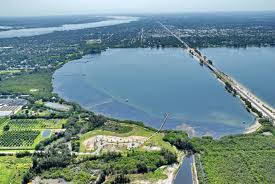 Bill is a trucker who travels all around the country. One of his favorite places to take his dog is the Manatee Avenue Causeway in Bradenton, Florida (Highway 64). There is the bay on both sides of the road. People take their dogs, everything from Chihuahuas and Great Danes, to even horses to this beautiful bay.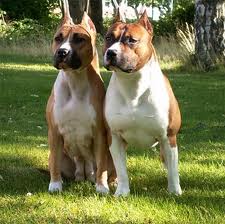 Mike who lives in Grand Junction, Colorado loves to take his dogs Glade Park just outside of Grand Junction. It is on the Grand Mesa National Forest and it has a good wide-open area to let your pet run around and play in. His two Staffordshire Terriers love this park. It is a big recreation destination and people not only bring their dogs, but you will see many people out riding their horses. A glade is an open space, and in this case, it is surrounded by natural wonders: Colorado National Monument, Piñon Mesa (with a chunk of Grand Mesa National Forest), and McInnis Canyons National Conservation Area.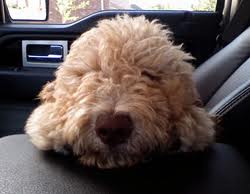 Sharon is a trucker and travels around the country. She has a Labradoodle named Phoebe who has been riding with her in the truck all of her life. One of her favorite places to take Phoebe is the Executive Suites in Wichita, Kansas. Having a big parking lot for her truck is very important to Sharon, and the Executive Suites can accommodate her, her dog and her truck very easily. The Executive Suites are very "trucker" friendly and even offer free laundry and breakfast.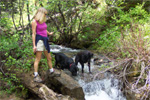 Theresa from Montana says that there are lots of beautiful places to take your dogs in Montana. But, her favorite place is Heart of the Valley Dog Park in Bozeman, Montana. The park is six acres and it is like a social event for dogs. There are usually at least ten to twelve dogs there at a time. Theresa has 2 black labs and they go weekly to the dog park.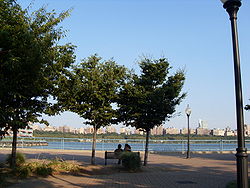 Joey Villani, the Dogfather and Animal Radio® Groomer, recommends a place back in New Jersey called the Riverwalk. Riverwalk runs about three miles along the Hudson River with a beautiful view of the Manhattan Skyline. You will see the most posh pooches in the world with the greatest haircuts, well, maybe not so great now that he is no longer there!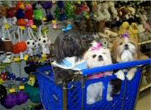 Mike of Santa Maria, California likes taking his dogs to PetSmart in Santa Maria, California. He has 2 Shih Tzus and they love going there. It is their treat of the week. They like to run around the store and smell all of the items on the shelves. He states that they are very social dogs and they get to meet and great all of the other dogs and people. They even enjoy riding in the carts!

Animal Radio® nominates the Loews Lake Las Vegas as this week's Dodge Journey Pet Destination. This was the first time anyone from the Animal Radio dream team had ever visited Loews Lake Las Vegas and we were all truly enchanted by the grounds. The fact that they let your furry friend (with all sorts of pet amenities) enjoy it with you, makes it that much more inviting. If you are ever in the area, don't miss the opportunity to check this hotel out - we give it a 5 Paw Rating!

While Victor was currently in the process of moving to Alaska from Alabama, he recalls the fond memories he had with his Lab who loves any place that has water. Her favorite place was Twin Mulberries in Alabama, which has a Little Mulberry Creek and a Big Mulberry Creek. She loved playing in the Big Mulberry Creek with her football. I am sure she will find some exciting places to play in Alaska as well!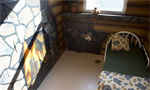 Carol from Pennsylvania loves to take her dog to the Nemacolin Woodlands Resort, which is a family and luxury vacation destination on 2,000 wooded acres in the Laurel Highlands of Southwestern Pennsylvania. You will also find the Nemacolin Wooflands, Pet Resort and Spa, Pennsylvania . You will find everything from climate-controlled rooms with elevated beds to a grooming salon, daycare and obedience training classes. The only problem you will have is that your dog will not want to check out!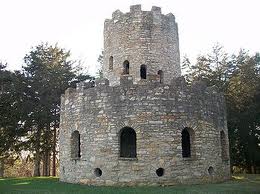 John of Clinton, Iowa loves taking his dogs to Eagle Point Park in Clinton Iowa , which has a big dog park and is situated in the northern section of Clinton. There, you will find a place to walk your dog on the levee along the river. Eagle Point Park overlooks the Mississippi River and General Zebulon Pike Lock and Dam (No. 11). It is a 164 acre park. Visitors are provided with spectacular views of the river and parts of Illinois, and Iowa. In the fall, you might even get lucky and glimpse hundreds of eagles fishing in the river.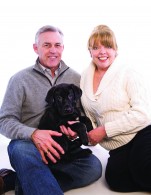 Susan Sims, Publisher of Fido Friendly Magazine, travels constantly around the country exploring Fido friendly places. So, we asked her what her favorite place was for her and her husband Gregg to take their dog, Junior. Susan loves Seattle, Washington, and tells us some great places. Susan picks Kimpton's Hotel Vintage Park in Downtown Seattle as her favorite hotel. During her stay, she enjoyed a view of the Space Needle from her room. Next, she picks Tulio Restaurant in the hotel. While your dogs can't dine in the restaurant, she was able to order some fabulous food from room service. And lastly, while she was in Seattle, she took her dog to Marymoor Dog Park in Redmond, Washington , which has 40 acres of off leash fun for your dog!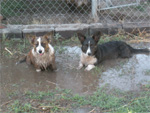 Mark, from Southeastern Wisconsin, recommends the Burlington Dog Park in Burlington, Wisconsin. He tells us it is a great place to take your dogs in the summer. They have some great open fields to let your dogs run free. It is also next to the Fox River, so if you have a dog that likes to flop around in swampy mud, it is a great place!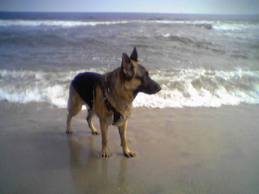 Vladae, Animal Radio's own Russian Dog Wizard, is one busy guy. He sees one client after another and is always hard at work turning unruly dogs around for their guardians. But after a hard day of training dogs, he and his wife like to take their dog Mika (who is of course very well behaved), to the Huntington Beach Dog Park in Huntington Beach, California. There, Mika can run free with the other dogs and just be herself!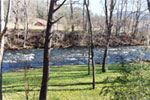 Steve from Tennessee recommends the town of Townsend, Tennessee, one of three gateways to the Great Smoky Mountains National Park, which has dubbed itself "The Peaceful Side of the Smokies." You can find many roadside parks along the Little River to take your pets. Steve states that his dogs first learned how to swim in the Little River.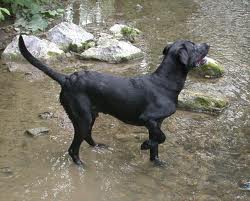 Richard of Bend, Oregon likes to take his Labrador Retriever to Tumalo State Park in Bend, Oregon, in the heart of sunny central Oregon. Tumalo State Park rests along Oregon's spectacular Deschutes River, which is a great place for your water-loving dog to romp.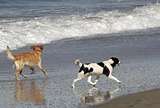 Glenn of San Diego recommends Ocean Beach Dog Beach in San Diego, California. Ocean Beach Dog Beach is open to canines any time. This small beach has plenty of sand for the dogs to run on, and waves for them to run through. On weekends there can be up to 100 dogs there.

Bo from Los Angeles, California tells us her 2 black labs like to go hiking and to the beach. But one of her favorite places to take them is Runyon Canyon Park in Los Angeles, California. It is a 130-acre park in the Santa Monica Mountains, two blocks from Hollywood Boulevard. She states that this is a great place where your dogs can frolic with other dogs and have a good time! And who knows, you might even catch a glimpse of a celebrity and their pet while you're there!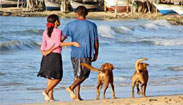 Danielle from Shell Beach, California tells us her favorite place to take her dogs is Avila Beach, California. She states it is a very secluded beach with a nice protected area to let your dogs run free. Everyone brings their dogs to this beach and it is a very pet-friendly place.
The Dogfather's Grooming Tip with Joey Villani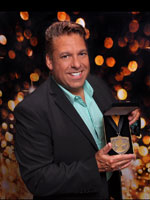 Keep Your Dog's Ears Warm
In dogs that have prick ears, or ears that stand up, like Chihuahuas and Dobermans, the blood doesn't always pump properly into the ears. So what happens is the hair falls off. It almost leaves their ears looking leathery. It can happen any time, but mainly happens in the winter. But, there is an easy solution.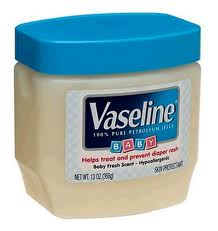 Coat your dog's ears with petroleum jelly. Make sure it is petroleum and nothing water based, such as Aloe. If you do use something water based, the water will freeze and make the ears colder. The petroleum jelly will actually keep the ears a little bit warmer, so the hair will stop falling off and actually grow back.
It works like a charm!

DOGFATHER'S GROOMING TIP Brought To You By SeniorPetProducts.com. Use the code "radiospp" to receive 25% off!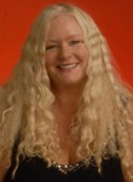 Animal Radio® News with Laurie Roberts

1,000 Rescued Rats Transported by 18-Wheeler
1,000 rescued rats have taken up temporary residence at Andy's Pet Shop in San Jose, California. They came into town in a climate controlled 18 wheeler provided by the Humane Society and were greeted by 30 volunteers from North Star Rescue and United Animal Nations. The rats had all been removed from a home in Southern California, where they had been part of the filming of the reality show "Hoarders."' Neighbors had noticed something, well, smelling like a rat, and instead of calling animal rescue, they called the reality show. Apparently the homeowner's daughter brought home one pregnant rat and when it had babies, they were not separated by gender. Rats give birth after three weeks and then that litter of up to 20 can start breeding in 30 days. The rats had destroyed the house, eating through walls and tearing out insulation. When the TV crew and rescuers arrived, there were cages, but the doors were all open and there were rats everywhere, surrounding them. The owner is now receiving mental support and the rats are in little condos, being fostered for new homes. As one of the rescuers says '"The world is divided up into rat lovers, and people that haven't met a rat yet."
Show Dog to Therapy Dog
So what do you do after you have won the Triple Crown of U.S. Dog? If you're like Rufus, who won all three in 2005-06, you become a therapy dog. Rufus is a colored bull terrier, is approaching his 10th birthday and his owner, retired paramedic Barbara Bishop takes him to nursing homes near their New Jersey home. She says that nursing homes frequently are overlooked. Also, since a recent hip injury has affected Rufus' mobility, they can relate to each other. Barbara puts Rufus in a red wagon to make the visits easier on him, he loves it and the residents have less trouble bending down to pet him. Rufus is a member of Therapy Dogs International and has a championship daughter and two grand-puppies.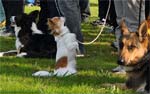 Six Pound Dog Passes Search & Rescue Test
Congratulations to Memo, a 6.6 pound Chihuahua from Japan. She was one of the 32 out of 70 candidates of all breeds that successfully passed a search and rescue test by finding a person in five minutes after smelling their cap. She will now go into training and will used in search and rescue, because she can fit into places too narrow for the larger sized more usual rescue dogs.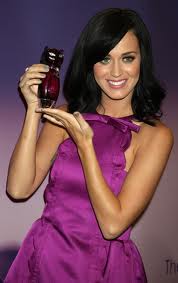 Purr – Not Just for Cats!
Just in time for some holiday shopping, Katy Perry has a new fragrance out inspired by her cats. It is called...... Purr. She says the fragrance is derivative of the characteristics of a cat, like needing to earn their affection and doing things on their own time. She believes strong women can relate to that. Katy says she was never a cat person until she got her first feline named, yes...Kitty Purry and realized then they were so much alike. She and her husband Russell Brand are also parents to his cat Morrissey and their new kitten, Krusty.

Does The Type Of Pet You Have Say Anything About Your Career?
According to a new survey by Career Builder it does. 2300 U.S. workers with pets took part in the on-line survey, which found that people with dogs were more likely to be in management positions, such as a CEO or Vice President. People that have snakes or reptiles as pets were more likely to earn six figures and bird owners more likely to be satisfied with their jobs. As far as career choices, dog owners were more likely top be professors, nurses, IT professionals, in the military or entertainers. Cat owners were more likely to be physicians, real estate agents, lab technicians, machine operators or personal caretakers. Fish owners were more likely to work in HR, the hotel and leisure industry, be in farming or forestry, be travel professionals, or work in finance. Bird people? Well they were more likely to work in advertising or sales, in the construction trade, or in administration. Reptile owners were more likely to be engineers, social workers, marketing and PR professionals, editors or writers and police officers.
What You name Your Pet Says A Lot About You
Veterinarians say that what you name your pets says a lot about you. Trendy people tend to name their pets after whatever is hot at the time. When it was Star Wars, there were a lot of Lukes, Darths and Leias. Now, yes, they go for Shrek, Britney or Beyonce. Just your basic popular names currently - Oscar, Bruno or Max and Maggie, Brandy or Morgan. One vet says cats get more whimsical names, sometimes after historic characters, like Persephone, Calliope and Cassandra and she thinks it is because cats, no matter how close we are to them, still seem a bit out of our reach. Consequently dogs get less creative names. However, vets can tell if someone has a pet with just a flat out rude name - Saddam, Stalin, Infidel, it not only says a lot about the person's relationship to the animal, but those people are the ones most likely not to pay their bills.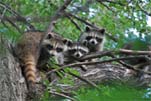 More Raccoons In The News
Raccoons have been in the news a lot the last few weeks. In Alameda, California, Rachel Campos De Ivanov was walking her 20-pound Yorkshire Terrier late one evening in a park near her house, when she saw a pair of eyes near a fence. In no time, a raccoon was approaching them, with four more coming out of the trees. She tried to walk briskly to get away, but tripped and as she was trying to protect her face, a raccoon sunk its teeth into her leg. She is undergoing rabies treatments. This is the seventh raccoon attack in six months. Meanwhile, in Covington Georgia, Michael Cannon is out on bail after his pet raccoons attacked his nine-month-old daughter. He had rescued the two raccoons as babies; bottle fed them and treated them as pets. They were living in the backyard, but had access to the house through open windows. Officers received a report of an attack and found the nine-month-old girl with lacerations and bite marks all over her head, arms and legs. She spent 12 days in the hospital and her dad was arrested for possessing game without a permit and unlawful possession of wildlife.

Listen to the entire Podcast of this show (#575)

indicates XM Satellite Radio and Podcast versions only.