Animal Radio® Show #420 December 15, 2007

LOOKING BACK OVER 2007

Dom DeLuise


Dom DeLuise's first paying acting job was the role of "Bernie the Dog" in "Bernie's Christmas Wish." Since then, his voice-roles continue both in children's animation and on the big screen. Dom is also a best-selling author of both cookbooks and children's books. He currently hosts his own radio-cooking segment on "On The House," which airs every Saturday from 9:00am to 1:00pm Eastern Time.
Dom is a big bird lover and is owned by several birds. He currently takes his bird Charlie to local schools to teach children compassion about animals.
http://www.DomDeluise.com
Emmylou Harris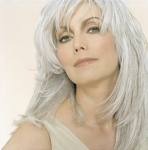 "Animals: That's what I want to devote my life to now," Emmylou Harris told The HSUS recently. The angel-voiced singer has been wowing audiences for decades, and as one of music's leading vocalists, has earned 12 Grammy Awards.
"Now I am at a place where I want to focus much more on helping [animals] and ensuring humane treatment," she said. "That's what my passion is about these days: ending their suffering and educating people about animal issues."
"Animals can teach us how to be better human beings," Harris theorized. "They've certainly taught me that."
She offered examples of how pets help sick patients in hospitals, reform prisoners and teens in detention centers, act as service guides to the blind and handicapped, bring smiles to the elderly in nursing homes and alert people to epileptic seizures and illnesses such as cancer.
It seems only natural that Harris would be so concerned about animals. Her father, she said, was training to be a veterinarian at the University of Virginia when World War II began. He abandoned his veterinary studies to join the armed forces, get married and start a family. Harris was raised near Quantico, Virginia, where her father was stationed for more than a decade. Later, she started her music career in Washington, D.C.
In her adult years, one of Harris' closest canine companions was Bonaparte, a poodle mix who traveled with her on tour and lived to age 15. She also inherited another dog, Radar, 13 years ago when her daughter left for college. The Cairn terrier is now both "blind and deaf, but still an incredible friend."
These days, the musician hangs out with her "road dog" Keeta, who was displaced by a hurricane in 2005 but now travels comfortably on tour.
Harris also operates her own fostering operation, which she calls Bonaparte's Retreat and can be seen at her web site. She has turned part of her yard into a small shelter, complete with runs and doghouses for up to three pooches at a time. Currently, her foster dogs are close to or more than 50 pounds and in need of permanent families all their own. She noted that she always tries to help out those dogs who seem to be the hardest to place-those who are older, those that have been relinquished more than once or those that have been available for adoption for a while.
http://www.emmylou.net



Michael Vick Asks for Forgiveness
11Alive.com Web Editor: Tracey Christensen


Atlanta Falcons football quarterback Michael Vick bows his head as he makes a statement after pleading guilty to a federal dog fighting charge.
The following is the complete statement issued at a news conference Monday in which Michael Vick apologized for his part in dog fighting:
"For most of my life, I've been a football player, not a public speaker so, you know, I really don't know how to say what I really want to say.
I understand it's not important as far as what you say but how you say things so now I take this opportunity just to speak from the heart.
First, I want to apologize for all the things that I've done and that have allowed to happen. I want to personally apologize to Commissioner Goodell, Arthur Blank, coach Bobby Petrino, my Atlanta Falcons teammates, for our previous discussions that we had and I was not honest and forthright in our discussions and I was ashamed and totally disappointed in myself to say the least.
I want to apologize to all the young kids out there for my immature acts and you know what I did was very immature, so that means I need to grow up.
I totally ask for forgiveness and understanding as I move forward to better Michael Vick the person, not the football player. I take full responsibility for my actions. Not for one second will I sit right here and point the finger and try to blame anyone else for my actions and what I have done. I'm totally responsible and those things just didn't have to happen.
I feel like we all make mistakes. It's I made a mistake in using bad judgments and making bad decisions and those things just can't happen. Dog fighting is a terrible thing and I did reject it. I'm upset with myself and through this situation I found Jesus and I asked him for forgiveness and I'd just turned my life over to God. I think that's the right thing to do as of right now.
Like I say, for this entire situation, I never pointed the finger at anybody else. I accepted responsibility for my actions and what I did and now I have to pay the consequences for it but since I think it will help me as a person I've got a lot to think about in the next year or so.
I offer my deepest apologies to everybody out there in the world who's affected by this whole situation. If I'm more disappointed in myself more than anything is because of all the young people, young kids that I've let down who look at Michael Vick as a role model. So I have to go through this and put myself in this situation, you know, I hope that every young kid out there in the world watching this interview who's been following the case use me as an example to using better judgments and making better decisions.
Once again, I offer my deepest apologies to everyone and I will redeem myself, I have to.
I got a lot of down time, a lot of time to think about my actions and what I've done and how to make Michael Vick a better person."
ASPCA Applauds Vick Suspension
Ed Sayres, President of the ASPCA


The ASPCA® (The American Society for the Prevention of Cruelty to Animals®) today applauded NFL Commissioner Roger Goodell's strong and decisive action in suspending Michael Vick without pay, effective immediately, from the League.

Said ASPCA President & CEO Ed Sayres, "Right from the outset, we knew the Commissioner was taking this case extremely seriously-and respected the fact that he was proceeding appropriately by commissioning an independent investigation into the case."

In a strongly worded letter to Vick, the Commissioner today called his admitted conduct "not only illegal, but also cruel and reprehensible."

"The Commissioner's extremely strong and swift response today to Michael Vick's guilty plea is no less than what we expected, and reinforces how seriously he takes not just the integrity of the League, but his expectations of how animals should be treated in a humane society. The ASPCA is proud to be associated with the National Football League as its animal welfare partner, and we will continue to raise public awareness on the humane treatment of animals together."

For more information on the ASPCA, or to learn more about staying alert to animal cruelty, please visit www.aspca.org/cruelty.
http://www.aspca.org


Ellen Degeneres In the Doghouse: Poochgate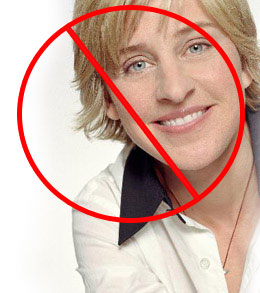 If you didn't see the original airing of Ellen's show when she broke down telling the story of Iggy, a dog she and partner Portia de Rossi adopted from Mutts & Moms, chances are you have seen it replayed dozens of times on the news.
Ellen recounted the story of her and her partner's adoption of Iggy, a Brussells Griffon mix dog back in September from Mutts and Moms, a rescue group in Pasadena, California. They then spent more than $3,000 on training and neutering to help Iggy get along with their cats, with no luck. Eventually Ellen gave up the dog to her hairdresser, Cheryl Marks, who had two daughters, ages 11 and 12. Mutts and Moms then confiscated Iggy, against Ellen's wishes.
But what you may not have heard was the other side of the story.
Mutts and Moms' adoption agreement (which is standard with most adoption agencies) stated that any dog adopted from them must be returned if they cannot stay with their adoptive family. You'll have to look long and far to find a legit adoption agency that doesn't include similar stipulations. The reason is that between 500,000 and 1 million pets adopted from shelters and rescue groups find themselves homeless and in shelters once again. Many agencies have found dogs that they thought were adopted into "forever" families sitting on death row in shelters. Mutts and Moms will also not adopt a small dog into a family with children under 14 years of age. Portia de Rossi signed this agreement.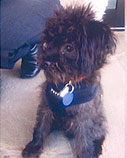 After Mutts and Moms called Ellen to check on Iggy, they were informed that the dog had been given to another family. Mutts and Moms told Ellen that giving Iggy away was against their agreement - and if the dog wasn't returned the police would be called. That afternoon, the police collected Iggy from Ellen's hairdresser and returned him to Moms and Mutts.
Since Ellen went on her extremely powerful show to tell her story, the public backlash against Mutts and Moms has been tremendous, with the owner, Marina Batkis even receiving death threats. There was also an alleged threatening voicemail from Kelly Bush, Ellen's publicist.
Mutts and Moms has now been forced to close their doors - but what about all of those now misplaced dogs?
Most rescue groups survive on a shoestring budget and are run out of private homes. They rely on foster homes and volunteers to help prepare these animals for their "forever" families. They invest a lot of time and energy rehabilitating these discarded animals and want to make sure that they are not "discarded" once again.
We asked listeners what they wanted to say to Ellen. "Ellen vs. Moms and Mutts is like using a nuclear bomb for a fist-fight," said one caller to Animal Radio®, "she should win an Oscar for that performance." Another said, "if this is what shuts Ellen down so she can't do her show, then she's not as in-touch as we once thought. She needs to turn on the TV news and see all the death and destruction. Maybe she should have called in sick that day."
Cesar Millan, Be the Pack Leader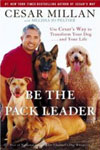 Cesar Millan returns for a fourth season of National Geographic's hit series the Dog Whisperer. Even though Cesar has aided dogs with all types of problems, he admits he has never encountered a dog he felt he couldn't help, until now. But with perseverance and trust, Cesar was able to win over Luna, a dog with a fear of smell!
Cesar's new book, Be the Pack Leader, shows you how to develop the calm-assertive energy of a successful pack leader and use it to improve your dog's life ­ and your own! It even includes real-life success stories from his clients, including the Grogan family, owners of Marley from Marley & Me.
It is Cesar's goal to open Dog Psychology Centers all over the United States by next year so that people can attend to learn how to work with dogs and be a "pack leader."
http://www.DogPsychologyCenter.com


Special Tribute to Buddy Hackett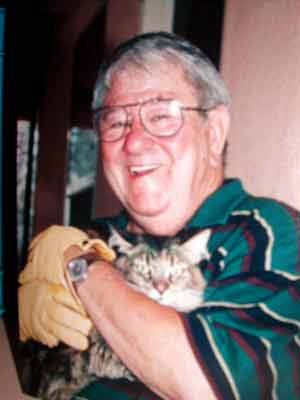 Leonard Hacker, a.k.a. "Buddy" Hackett, was a class clown who grew up to become one of Hollywood's most famous comedians.
In 1946, Hackett was invited to join the Three Stooges comedy team when "Curly" Howard suffered a stroke. Hackett declined, opting instead to perform stand-up in the Catskill Mountains. His career grew with appearances on the Jack Paar and Arthur Godfrey variety TV shows.
As a top act in nightclubs, Hackett spent more than 50 years making audiences laugh. He also appeared in two dozen movies, including "The Music Man," "It's a Mad Mad Mad Mad World," "The Love Bug" and "The Little Mermaid."
Buddy Hackett passed away on June 30, 2003 in Malibu, California. We only hope that he finally met up with his beloved dog, Cupie, at the Rainbow Bridge.
What Shreds Paper, Credit Cards and Tongues?
Britt Savage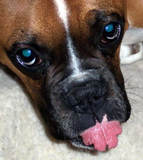 It is the feared paper shredder!
No one knows why Cross, a boxer dog from North Carolina, decided to lick the paper shredder in his family's home. He then got stuck, and started screaming for about 10 to 15 minutes, attracting the attention of his family, who finally figured out to put the shredder into reverse.
While Cross lost small chunks of his tongue, he has made a complete recovery, and will have no problems eating, drinking-and licking. And his family doesn't have to worry about it happening again, because Cross now trembles whenever he hears the paper shredder.


NEWS UPDATE: Alzheimer's Found in Cats


Aging cats can develop a feline form of Alzheimer's disease, a new study reveals. Scientists at the Universities of Edinburgh St Andrews, Bristol and California have identified a key protein which can build up in the nerve cells of a cat's brain and cause mental deterioration.
Dr Danielle Gunn-Moore, at the University of Edinburgh's Royal (Dick) School of Veterinary Studies, said: "This newly discovered protein is crucial to our understanding of the aging process in cats. We've known for a long time that cats develop dementia, but this study tells us that the cat's neural system is being compromised in a similar fashion to that we see in human Alzheimer's sufferers. The gritty plaques had only hinted that might be the case ­ now we know.
"The shorter life-span of a cat, compared to humans, allows researchers to more rapidly assess the effects of diet, high blood pressure, and prescribed drugs on the course of the disease. However, we also need to understand more about our geriatric cats for their own benefit, so we can slow down the degeneration the disease brings and keep them as happy cats for as long as possible."
"As with humans, the life expectancy of cats is increasing and with this longer life runs the greater chance of developing dementia. Recent studies suggest that 28% of pet cats aged 11-14 years develop at least one old-age related behavior problem and this increases to more than 50% for cats over the age of 15."
Experts suggest that good diet, mental stimulation and companionship can reduce the risk of dementia in both humans and cats. Dr Gunn Moore explained: "If humans and their cats live in a poor environment with little company and stimulation, they are both at higher risk of dementia. However, if the owner plays with the cat, it is good for both human and cat. A good diet enriched with antioxidants is also helpful in warding off dementia, so a cat owner sharing healthy meals like chicken and fish with their pet will benefit them both."
The findings of the study are published in a recent edition of the Journal of Feline Medicine.
http://www.fabcats.org/news/alzheimers.php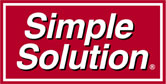 NEWS UPDATE Brought To You By Simple Solution Natural Line Of Products

Talk With Your Animals
Joy Turner
Listen in as Joy speaks with Trouble, Leona Helmsley's $12 million dollar dog to see how she feels about all of this commotion.
http://www.TalkWithYourAnimals.com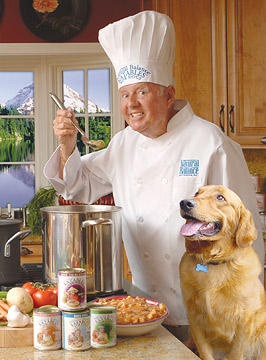 Live at the SuperZoo, Las Vegas
The Summer-End New Pet Product Special Live from WWPIA SuperZoo, Las Vegas, was a success. Some of the items that made the cut are ScooPick, the Doggie-Doo Bag with a Built-In Scooper; Watch Your Step Productions with their "Monthly Doos" 2007 Dog Poop Calendar; and Dick Van Patten with his Natural Balance Eatables For Dogs

Flying Reindeer
Rae Ann Kumelos, Voice of the Animal


You know Dasher and Dancer and Prancer and Vixen, Comet and Cupid and Donner and Blitzen. But do you know about the most famous reindeer of all? Discover how Rudolph keeps company with Arctic shamans, flying goats and the God of Thunder and Lightening.
http://www.VoiceOfTheAnimal.org


Maggie Leaves Alaska
Capt. Kelley Jeter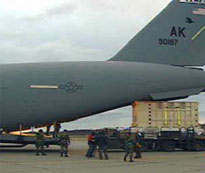 How do you move an elephant from Alaska to California? You call in the Air Force! As no commercial airlines could carry the 8,000-pound elephant, the Air Force was called in who then used a C-17 military plane, which is normally used to transport tanks, to move Maggie out.
This is not the first time the military has helped moved a large animal. Back in 1998, the Air Force moved Keiko, a killer whale, to Iceland from Oregon, also on a C-17.
Maggie, Alaska's lone elephant, was moved to the Performing Animal Welfare Society (PAWS) in California after many years of controversy. Many people felt Alaska was not the proper environment for an elephant, and when Maggie fell down twice this year and needed help to get up, it was realized that perhaps they were right.
A large group of people came out to say their final goodbyes to Maggie, and as she boarded the plane, she trumpeted twice as if to say goodbye.
After a 4 and 1/2 hour flight, Maggie landed safely in California.
See Maggie coverage.


BLOOPERS
We here at Animal Radio® rarely make mistakes (okay we do, but that's what editing is for)! So, it took some time to find enough clips to actually make a "gag" reel.
Listen to the entire Podcast of this show (#420).


Listen to Animal Radio® - Go to the launch page
Return to Animal Radio Network™ Home Page
Read December Newsletter
Copyright 2007 All Rights Reserved Animal Radio Network LLC