Season of the Stars Amazing Finale December 16th 2007

Richard Karn (Home Improvement) - Air Buddies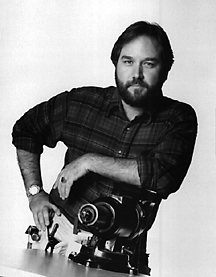 Richard Karn plays the dad, Patrick, in the all-new AIR BUDDIES by Walt Disney Home Entertainment.
Celebrating the 10th anniversary of the overwhelming audience favorite AIR BUD movie series, Walt Disney Home Entertainment debuts an exciting all-new canine family adventure, AIR BUDDIES, only on Disney DVD in time for the holidays. It's a daring rescue mission when golden retriever Air Bud's five adorable puppies must save their parents from an evil animal trader. An action-packed, tail-wagging adventure for the whole family, AIR BUDDIES will have audiences of all ages cheering along as the puppies learn the thrills and pitfalls of independence, while delighting fans with a secret ­ these pups can talk!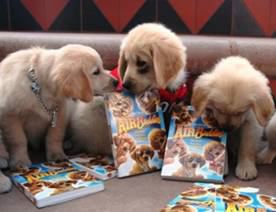 The sixth film in the popular AIR BUD film series, AIR BUDDIES features everyone's favorite sports-playing golden retriever and young pups hip-hoppin "B-Dawg," lovely "RoseBud," wise "Bud-Dha," muddy "MudBud," and the big fella "Budderball" ­ each with a personality to match their name, for adorable family fun. The star-studded cast includes Cynthia Stevenson, Patrick Cranshaw and Richard Karn with Abigail Breslin and Spencer Fox voicing the dogs, and other animal voices by Michael Clarke Duncan and the Legendary Don Knotts!
Look for Richard in 2007 as the alcoholic father in the upcoming Mr. Blue Sky, an unconventional love triangle between three childhood buddies, two girls, one born with Down syndrome.
http://www.ultimatedisney.com/airbuddies-pressrelease.html
The Amazing Kreskin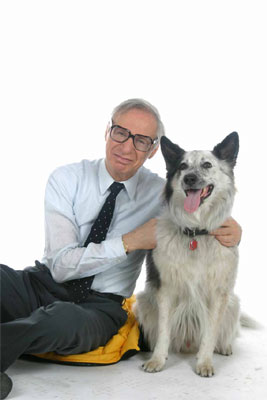 World-renowned mentalist, The Amazing Kreskin, believes that we can learn a great deal from our furry friends. They can teach us to step back and get off the world once in a while! Kreskin believes we can understand a human being dramatically by watching how they treat animals better THAN time spent with psychologists and other theorists.
Even though he travels a great deal, he is currently owned by 3 cats. After spending many hours at airports and traveling around the world, he offers his (fun) predictions for plane travel in the year 2007 - your arrival time will probably be 2 days ahead of your flight! Listen in to find out what The Amazing Kreskin is up to this New Year's. http://www.AmazingKreskin.com
http://www.ua4a.org


Phil Keoghan, CBS's The Amazing Race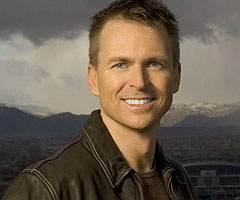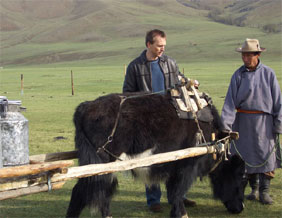 Phil Keoghan has worked all over the world as a cameraman, producer and host. Since the age of 19, he has hosted more than 1,000 program episodes; including his own internationally distributed series "Keoghan's Heroes," which profiles famous thrill-seekers around the world.
As the twenty-year-old host of a New Zealand adventure show, Phil Keoghan almost died while diving underwater to explore a shipwreck. Faced with the possibility of death, he was filled with an overwhelming desire to live and to take risks. His determination set the stage for his show, Adventure Crazy. At that time, Phil realized that life was really too short. He then decided to make a list of 100 adventures he would like to do. Some of the ones he has accomplished are eating dinner at the top of a volcano, group bungee jumping, hand feeding wild sharks and visiting a nudist resort.

He even wrote a book about his philosophy, NOW, No Opportunity Wasted. Phil encourages everyone to make their own list and make these lists personal to us - only we know inside what will make ourselves most fulfilled.
The Amazing Race is now in its 11th Season. Look for the new race in the Spring of 2007. I tried to get Phil to tell us who wins, but had no luck. You will have to watch it yourself!
http://www.cbs.com/primetime/amazing_race10
Extravagant Pet Gifts
Geoff Mott, PetGadgets.com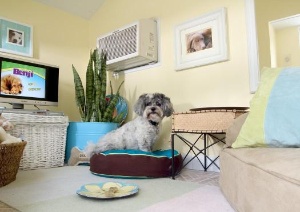 While you're deciding between buying a bone or squeaky toy this holiday season for your dog, the rich and famous aren't thinking twice about plunking down thousands of dollars for the ultimate pet gifts.
Among the high-end presents for pooches are: $24,000 Louis XV-style rosewood beds, $1,000 quilted metallic Italian lambskin coats, and tiny bottles of French perfume for $3,000. Also included is a $25,000 canine mansion 50 square foot pet palace with a mahogany hand-crafted front door, 7 foot ceilings, slate floors, air conditioning and designer furnishings, including a plasma TV and DVD player, designed for Cincinnati Bengals quarterback Carson Palmer's three dogs, by Doggie Mansions in Palm Beach, Florida.
Busy celebrities, CEOs and professional athletes don't have time to bathe their dirty dogs. And forget about hiring a groomer - that's so yesterday! Instead, these high-profile movers and shakers are purchasing The Pet Spa. With the push of a button, the $25,800 unit - that looks like an oversized front loader washer machine - automatically bathes and dries dogs in 25 minutes. Pet Spa General Manager Erick Arnoldson says the company has installed about a dozen of the commercial units in private homes, including the king of Spain, CEO of IHOP restaurants, and Cesar Milan (a.k.a. The Dog Whisperer).
"Most of us will never be able to afford any of these gifts for our four-legged friends," says Geoff Mott, creator of the online retail site PetGadgets.com. "But it sure is fun seeing how the other half lives."
http://www.PetGadgets.com
Pets as Gifts
Dr. Jim Humphries, Veterinary News Network


Cute, cuddly, a lifelong companion. Seems like the perfect gift for someone, doesn't it? But is it? Although everyone has their reasons for wanting to give a pet as a gift, really anytime of the year, there are many more reasons for you to think twice before doing so. Many people have a great childhood memory of getting a puppy or a kitten as a gift, but most won't remember the training and the efforts their parents went through to make the new pet a part of the family. From housebreaking to socialization, we've probably forgotten the time investment it takes to create a great pet.
Experts from humane organizations, veterinarians and breeders all agree that the holidays are the worst time to introduce a pet into the household. The unusual environment of the holiday season can be overwhelming to a puppy or a kitten who's just left the safety of a litter. Many people fail to realize that just when a puppy is old enough to go home, he's learning many critical things. Even though everyone is well intentioned, poor training and socialization during this time frame can lead to a problem pet and later a decision to give up the pet for adoption. Behavior problems are a major reason pets end up in our shelters. You may decide giving a pet is a good idea, but remember you're also giving someone a 10-15 year commitment of care.
Before deciding on any pet, talk with your veterinarian and make sure your recipient is equipped to handle the responsibility. I think most people don't really think of the long-term nature of a pet's life and the commitment and the care that goes with this gift. For some it might be a great idea; for others, it might be a problem, and frankly unfair to the animal. Perhaps a gift from a humane shelter or a rescue club of a gift certificate might be a great idea.
http://www.VetNewsNet.com
Lobster
Rae Ann Kumelos, Voice of the Animal


Who is graced with the most fanciful names in all of the Seven Seas, is the inspiration for a spaceship's telescope, and catches the eye of the Poet Laureate? Lobster: much more than just a cantankerous crustacean.
http://www.VoiceOfTheAnimal.org
"Miracle Water" Does it All
Leo Malantis, Earth's Balance

Do you have one of those dogs that constantly has hot spots or ringworm? Does your dog continuously bite or scratch himself?
Earth's Balance has a great product that not only takes care of those problems, but can also be used for ear problems, eczema, mange, gingivitis, cuts, and scrapes, among a multitude of other problems that your dog may face. And on top of that, it is also great for sanitizing and neutralizing odors in pet bedding, cages, and water bowls toys or other equipment.
This product has been proven effective for over 10 years in Asia and has been referred to as "miracle water" on Japanese TV.
Pet Solution RX is from the makers of Dogonit and G-Whiz.
http://www.EarthsBalance.com
Talk With Your Animals
Joy Turner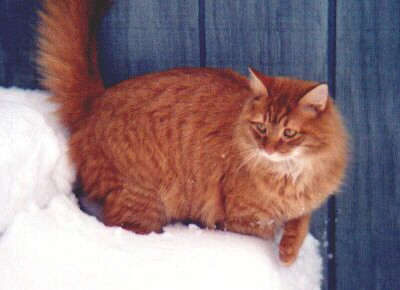 Joy speaks with Booger who wants to remain a semi-feral cat.
http://www.TalkWithYourAnimals.com
http://www.JoyTurner.com
Flamingos Defect to Texas
Britt Savage


When a pale pink Flamingo escaped from the Sedgwick County Zoo in Wichita, Kansas, the last place they thought to look for him was in Texas.
The flamingo traveled over 678 miles on his journey to greener pastures. He has been also made a new friend in Texas, a Caribbean flamingo which may have ended up in Texas after last year's hurricanes.
It is believed that the flamingos' instincts took over, causing them to defect to warmer climates. Perhaps they know something we don't?
Buddy's Christmas Gift
Beth Nelson, Animal Ark Animal Shelter
Beth Nelson shares some of the gifts she has received from her rescued dog, Buddy.
http://www.AnimalWiseRadio.com
http://www.AnimalArkShelter.org


Listen to the 1st Hour ABRIDGED VERSION Podcast of this show (#367).
Purchase a CD Copy of this Show

View Animal Radio Network® Broadcast Schedule in a new window.


Listen to Animal Radio® - Go to the launch page


Return to Animal Radio Network® Home Page


Read December Newsletter
Copyright 2006 All Rights Reserved Animal Radio Network LLC