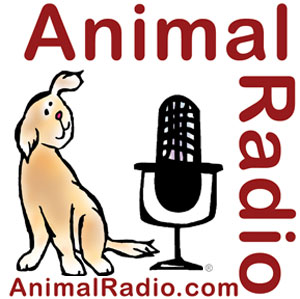 Animal Radio® Show #628 December 17, 2011
Therapy Dogs And The Lives They Touch
David Frei, Angel On A Leash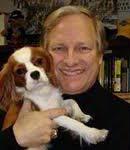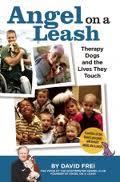 David Frei, the voice of the Westminster Kennel Club and the founder of Westminster's therapy dog charity, AngelOn A Leash, shares stories of heartwarming encounters and everyday miracles that he's witnessed in his work with therapy dogs that change the lives of children, adults, and seniors at hospitals and rehabilitation centers, in his new book, Angel On A Leash, after the therapy program with the same name.
The Angel on a Leash therapy program champions the use of therapy dogs in health care facilities, schools, rehabilitation, hospice, extended care, correctional facilities and crisis intervention. Through advocacy, education, research and service, Angel on a Leash, promotes the role of the human-animal bond in enhancing human health and quality of life.
David feels that the dogs enjoy visiting people in care facilities and that they can pick out the person who is the most needy.
Monitor Your Pet's Location
Dave Vigil, Tagg The Pet Tracker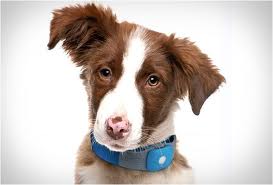 Hundreds of thousands of pets go missing every year, and according to the National Council on Pet Population Study and Policy, only 15% to 20% of lost dogs and only 2% of lost cats are ever returned to their owners.
Tagg—The Pet Tracker is a purpose-built solution that uses a sophisticated combination of GPS and wireless technology to monitor a pet's location and quickly notify the owner via email and/or text if the pet leaves its Tagg zone, the area where it spends most of its time—typically the home, yard and adjacent areas.
The Tagg tracker is designed for dogs and cats over 10 lbs. and is a small, lightweight and durable device that attaches securely to an existing collar. Built to withstand all the running, digging and jumping of a pet's busy day, the tracker is meant to be worn at all times, even while swimming. The long-lasting battery can last up to 30 days, but actual battery life will vary based on usage patterns. Convenient features have been built into the compact, stylish and comfortable tracker, including a battery recharge notification.
The Tagg tracker is powered by Qualcomm Technologies, so it is the same chip that is in many of the phones all over the world. This allows you, and all the people you have selected, to get an immediate alert when your pet wanders off from your Tagg zone that you create.
Don't worry, if you take your dog out of the Tagg zone, your wife or other family members won't receive an alert, as there is a trip button that you turn off while you are out. But this doesn't mean the device is turned off. If your dog happens to get away while you are out, you are still able to track your dog.
The Dogfather's Grooming Tip with Joey Villani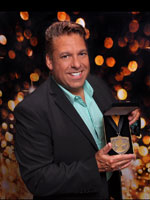 Winterize Your Pet's Feet
There are two things that you really need to do to y6our pet's feet for the winter. First of all, make sure their nails are clipped. After that, the most important thing you can do is to moisturize their foot pads. Take some Vaseline and work it into their pads and give them a good foot massage.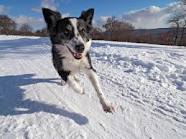 What will this do? It will keep their feet from becoming irritated by the salt that is put down to break up the ice on roads and sidewalks. If the pads become dry, the salt will stay in those cracks. This may cause your dog to start licking or chewing their paws because they are irritated. They may also lick and chew because they like the taste of the salt!
By moisturizing their pads, you eliminate the cracks leaving them with nice healthy feet.

DOGFATHER'S GROOMING TIP Brought To You By SeniorPetProducts.com. Use the code "SAVE25" to receive 25
Animal Radio® News with Stacey Cohen
Cattle Rustling Goes Modern
Cattle rustlers are casting aside saddle and spurs for modern horsepower and roaming the West with four-wheel drive and GPS technology in a resurgence of livestock thievery considered a hanging offense on the old frontier. State livestock officials said the increase in cattle crimes was linked to the slumping economy, soaring beef prices and the advent of handheld global positioning systems that allow rustlers to more easily navigate the wide-open range. They said contemporary thieves might find it more convenient and lucrative to pick off a couple cows, worth as much as $2,000 a head, than to rob a convenience store. "When the market is extremely high, the bad guys come out," Idaho State Brand Inspector Larry Hayhurst said. Hayhurst said the incidence of cattle gone missing under suspicious circumstances in Idaho during the past three months had already surpassed the 250 such reports he received for all of last year. That coincides with spikes in cattle thefts in Colorado, Montana, Nevada, Wyoming and elsewhere.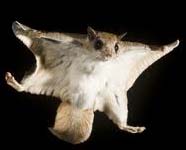 Flying Squirrels & Emergency Rooms
Workers at a New Jersey hospital had an unexpected visit when a flying squirrel made its way into the emergency department. Officials say the animal became trapped inside Robert Wood Johnson University Hospital in Rahway. Two firefighters were eventually able to capture the animal and release it into some nearby woods. It's apparently the second time in two weeks a flying squirrel has gotten into the emergency room, leading some to believe there's a nest in the hospital.

Domestic Disturbance Call Uncovers Alligator
In New Haven, Connecticut police officers responding to a domestic disturbance call discovered a four-foot long alligator living inside an apartment. Police say the alligator was apparently a family pet. State environmental protection officials removed it from the home. Police say it will be up to the state to determine whether the residents of the apartment will face charges for harboring a dangerous reptile in their home.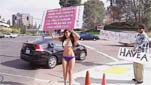 A Little Skin For a Missing Dog
When you lose your pet, you will do almost anything to help find it. A California woman is hoping that showing a little skin will help her find her missing dog. According to NBCSanDiego.com, Arlene Moss Corona was wearing a bikini as she stood next to the road holding a poster of her missing Chihuahua. The University of California San Diego student says she's tried everything to find her beloved pet, adding that a worker at her apartment complex told her he saw a woman take the dog. Corona states that if her dog was stolen, the individual responsible may be too afraid to bring the animal back. She said she tried everything to find her dog, from calling the pound to contacting a pet psychic. The only other option was to wear her bikini in the 50-degree weather and not eat until she finds the dog. Corona said she listed her phone number and multiple pictures of the dog on her sign.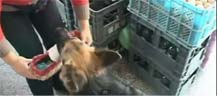 Let Your Dog Do The Grocery Shopping
Some dogs bring their owner a newspaper or their slippers, but this one goes much further and even does the shopping. That's right, a man in China has trained his dog to do the grocery shopping by taking a shopping list and money in a basket to the shops. The lazy owner says he started off by taking the dog shopping with him and getting it to carry they bags home. Then it progressed to going on its own.
Ringling Bros. Pays Penalty For Mistreatment Of Animals
The parent company of Ringling Bros. and Barnum & Bailey Circus said that it had agreed to settle U.S. government claims that its handlers had mistreated animals. Feld Entertainment, which for years has been criticized by animal activists for its treatment of elephants, is not admitting any wrongdoing but will pay a $270,000 civil penalty, the largest ever slapped against an exhibitor under the federal Animal Welfare Act. PETA's complaints against Ringling Bros. with regard to crippled elephants, the death of a baby elephant, the beating of other elephants, and the killing of a lion, going back several years, have resulted in the biggest fine in circus history,



NEWS UPDATE Brought To You By PetzLife.com. Use the code "RADIO" to receive 20% off!

Listen to the entire Podcast of this show (#628)