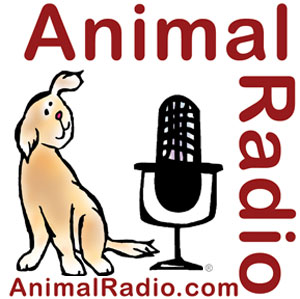 Animal Radio® Show #576 December 18, 2010
Terrorist by Night - Children's Author by Day
David Dayan Fisher, Puppy School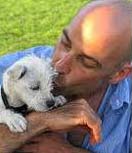 Actor David Dayan Fisher (N.C.I.S.) is usually typecast as the villain. You'd never think he'd author a kid's book about dogs when you watch him on TV. He's a softie at heart and one dog in particular changed... no, saved his life.
In 2004, David Dayan Fisher was living every actor's dream. He had successfully transitioned to Hollywood from London three years earlier, landed a role in National Treasure with Nicolas Cage and was making better money than he ever had before.

There was just one problem. He was secretly miserable. Everybody thinks that money is going to be their savor, but David stresses that it won't. You will still have your neurosis, your anger and insecurities. Everything is still with you. So money won't ease any of this.

Fisher turned to alcohol to ease the pressure of Hollywood. But after an accidental run-in with a dog rescue group at an LA street fair, relief came from an unlikely source. He saw a mutt, but didn't pay any attention to it, as he had always had pedigreed dogs as a child. David then came back to the dog and picked him up. He said it was like the movies when someone is trying to open a safe and your hear the tumblers and then the final "clunk" before it opens. He states it was like something in his universe, his body, his world just clicked and he said he had to have the dog.
As he was listening to himself, he was thinking inside his head, "Are you crazy, this is the biggest responsibility in the world!" David states that he needed to look after himself before he could look after a dog, so he put the bottle down. He now says his life is great!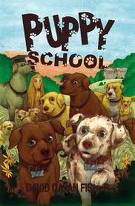 The story in Fisher's children's book, Puppy School is one of mutts and pedigrees, friendship and equality. After becoming a dog rescue advocate nine years ago, the book was literally a dream for Fisher.

"I was at dinner with friends one evening, and joked that their dog should go to puppy school since he was so wild," says Fisher. "That night, I dreamt the story of Puppy School from start to finish and immediately wrote it down the next morning." Fifty percent of the book's proceeds will go to dog rescue groups. And who knows, it could someday be made into a movie.

A London native, Fisher now lives in Hollywood with his two rescue dogs, Burton and Monkey. His resume includes National Treasure, 24, Medium, Charmed, Numb3rs and four seasons as a guest star on NCIS.
Tasty Dessert Recipes Deliciously Illustrated
Glenn & Michelle Abrams, Kids-Did-It Cookie Bookie Cookbook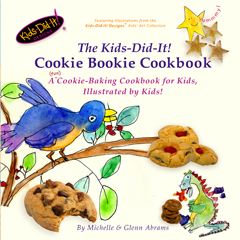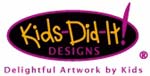 The Cookie Bookie Cookbook is a fun, deliciously cute introduction to baking with tasty, easy-to-follow and fun-to-look-at cookie recipes created by Glenn and Michelle Abrams. Each recipe is inspired by animal watercolors created by kids. Imagine Chocolate Chipmunks, MoonMelts or Peanut Butterflies, extra crispy, cracked and crunchy Dragon Crisps, or delightfully light, fluffy and puffy Lamb Jams. Glenn and Michelle tested each recipe with the help of their very happy neighbors who were more than willing to help them out!
Anyone looking for a fun activity, good book or gift idea for kids, young moms or grandparents? The Cookie Bookie Cookbook is a great bonding gift for the kids who love animals!

Animal Radio Listeners can save 15%. Enter discount code CBHBEXC7 at checkout. The Cookie Bookie Cookbook is also available in iPad eBooks. For more information visit www.kidsdidit.com.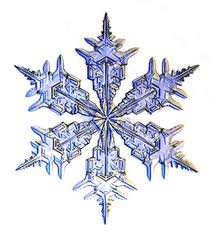 It's Beginning To Feel A Bit Like Christmas
Animal Radio's entire Dream Team is roasting chestnuts, sharing eggnog and finding solutions to listeners' questions about their pets. We're also reflecting on 2010.
We've all lost two great talents this year, both Rue McClanahan and Leslie Nielsen, who spent time visiting Animal Radio®. We're looking and listening back. Leslie's favorite pet was his 'whoopie-cusion' - he said it was "low-maintenance." Both of these comedians gave to our furry-friends, and while they'll be missed, their humor will live on forever.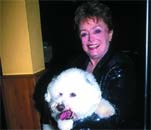 Rue McClanahan
Rue McClanahan was a lifelong animal-rights advocate and was one of the first celebrity supporters of PETA. Rue didn't have a preference of cats or dogs, she loved them both. The first animal that Rue connected with was actually born before she was. The animal was a German Shepherd named Cherry who belonged to her maternal grandparents.
Rue McClanahan was an Emmy Award-winning American actor, best known for her roles acting alongside Bea Arthur on the television sitcom Maude (she played Vivian Harmon) and The Golden Girls (she played the man-crazed Southern belle Blanche Devereaux).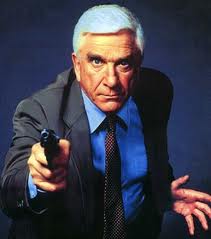 Leslie Nielsen
Since Leslie Nielsen was always on the go, he didn't have any pets, as he felt it wouldn't be fair to them. But, the one "Animal" that he never left home without was his "Whoopee Cushion." Hear him talk about some of his greatest moments with his "animal."
Leslie Nielsen was a veteran of over 100 motion pictures and more than 1500 television appearances. He built a reputation portraying manly authority figures (including the Space Ship Commander in the sci-fi classic Forbidden Planet and the Captain of the ill-fated cruise ship in The Poseidon Adventure) before he turned his image inside out with a hysterically funny deadpan performance as the loopy doctor in Zucker, Abrahams and Zucker's Airplane! (1980). He continued to team with the ZAZ comedy team on the TV series Police Squad! on which he originated the role of police Lt. Frank Drebin, which he re-created in The Naked Gun, in the 1991 sequel Naked Gun 2 1/2 and again in Naked Gun 33 1/3: The Final Insult.

Dodge Journey Pet Destinations
What Is Your Favorite Place To Take Your Pet?
People who have pets love to travel with them. At Dodge, they have made it easier with their pet friendly vehicle, the Dodge Journey, which contains concealed storage bins, Chill Zone glove box cooler and second-row dual in-floor storage bins with removable and washable liners (very handy for muddy paws!) Call us with your favorite place to take your furry-friend: 1-866-405-8405
This week's Dodge Journey Pet Destination: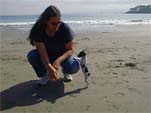 "Julie" likes to take her dog Ladybug to the San Simeon Beach in San Simeon, California. The beach is across the street from Hearst Castle, which you can see up on the hill. It is a great little beach to walk your dog on and if you are there at the right time of year, you might even see sea lions. The City of Cambria is just minutes away where you will also find a great dog park.
Past Dodge Journey Pet Destinations: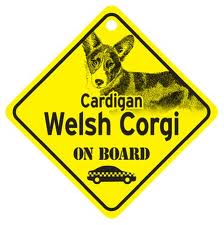 Randy is an Over The Road Trucker (OTR) and never travels without Bridget, his venerable Cardigan Welsh Corgi, traveling companion. Randy has a Dodge Journey Pet Destination that is great for truckers with pets. It is in Salt Lake City, Utah, and is the Cottonwood Dog Park at 850 Redwood Road. What makes it so great for truckers is that it is about 3 blocks away from the Sap Brothers Truck Stop. A trucker can actually take a bobtail truck and drive it to the park, parking on the street right at the dog park. Randy actually found the dog park using the website www.dogparkusa.com.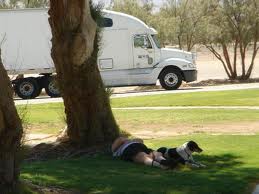 Larry is an Over The Road Truck Driver (OTR). He travels with his six-year-old Chocolate Labrador that's been traveling with him for over four years. After many years of trucking, Larry tries to avoid truck stops. He finds that there is too much garbage from truckers who throw their trash on the ground. He has come across many items that have been tossed, including chicken bones. As a result, he now stops at Rest Stops across the country. One of his favorite rest stop is the Dows on I-35 about 70 miles North of Des Moines, Exit 159.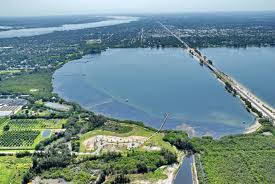 Bill is a trucker who travels all around the country. One of his favorite places to take his dog is the Manatee Avenue Causeway in Bradenton, Florida (Highway 64). There is the bay on both sides of the road. People take their dogs, everything from Chihuahuas and Great Danes, to even horses to this beautiful bay.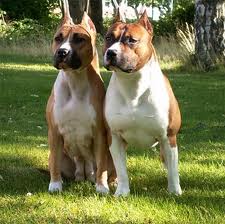 Mike who lives in Grand Junction, Colorado loves to take his dogs Glade Park just outside of Grand Junction. It is on the Grand Mesa National Forest and it has a good wide-open area to let your pet run around and play in. His two Staffordshire Terriers love this park. It is a big recreation destination and people not only bring their dogs, but you will see many people out riding their horses. A glade is an open space, and in this case, it is surrounded by natural wonders: Colorado National Monument, Piñon Mesa (with a chunk of Grand Mesa National Forest), and McInnis Canyons National Conservation Area.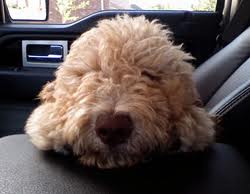 Sharon is a trucker and travels around the country. She has a Labradoodle named Phoebe who has been riding with her in the truck all of her life. One of her favorite places to take Phoebe is the Executive Suites in Wichita, Kansas. Having a big parking lot for her truck is very important to Sharon, and the Executive Suites can accommodate her, her dog and her truck very easily. The Executive Suites are very "trucker" friendly and even offer free laundry and breakfast.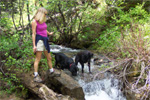 Theresa from Montana says that there are lots of beautiful places to take your dogs in Montana. But, her favorite place is Heart of the Valley Dog Park in Bozeman, Montana. The park is six acres and it is like a social event for dogs. There are usually at least ten to twelve dogs there at a time. Theresa has 2 black labs and they go weekly to the dog park.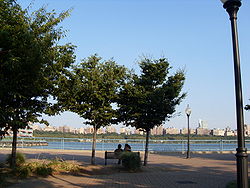 Joey Villani, the Dogfather and Animal Radio® Groomer, recommends a place back in New Jersey called the Riverwalk. Riverwalk runs about three miles along the Hudson River with a beautiful view of the Manhattan Skyline. You will see the most posh pooches in the world with the greatest haircuts, well, maybe not so great now that he is no longer there!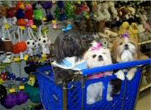 Mike of Santa Maria, California likes taking his dogs to PetSmart in Santa Maria, California. He has 2 Shih Tzus and they love going there. It is their treat of the week. They like to run around the store and smell all of the items on the shelves. He states that they are very social dogs and they get to meet and great all of the other dogs and people. They even enjoy riding in the carts!

Animal Radio® nominates the Loews Lake Las Vegas as this week's Dodge Journey Pet Destination. This was the first time anyone from the Animal Radio dream team had ever visited Loews Lake Las Vegas and we were all truly enchanted by the grounds. The fact that they let your furry friend (with all sorts of pet amenities) enjoy it with you, makes it that much more inviting. If you are ever in the area, don't miss the opportunity to check this hotel out - we give it a 5 Paw Rating!

While Victor was currently in the process of moving to Alaska from Alabama, he recalls the fond memories he had with his Lab who loves any place that has water. Her favorite place was Twin Mulberries in Alabama, which has a Little Mulberry Creek and a Big Mulberry Creek. She loved playing in the Big Mulberry Creek with her football. I am sure she will find some exciting places to play in Alaska as well!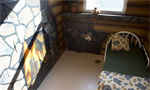 Carol from Pennsylvania loves to take her dog to the Nemacolin Woodlands Resort, which is a family and luxury vacation destination on 2,000 wooded acres in the Laurel Highlands of Southwestern Pennsylvania. You will also find the Nemacolin Wooflands, Pet Resort and Spa, Pennsylvania . You will find everything from climate-controlled rooms with elevated beds to a grooming salon, daycare and obedience training classes. The only problem you will have is that your dog will not want to check out!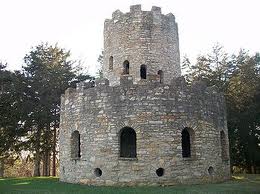 John of Clinton, Iowa loves taking his dogs to Eagle Point Park in Clinton Iowa , which has a big dog park and is situated in the northern section of Clinton. There, you will find a place to walk your dog on the levee along the river. Eagle Point Park overlooks the Mississippi River and General Zebulon Pike Lock and Dam (No. 11). It is a 164 acre park. Visitors are provided with spectacular views of the river and parts of Illinois, and Iowa. In the fall, you might even get lucky and glimpse hundreds of eagles fishing in the river.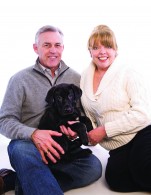 Susan Sims, Publisher of Fido Friendly Magazine, travels constantly around the country exploring Fido friendly places. So, we asked her what her favorite place was for her and her husband Gregg to take their dog, Junior. Susan loves Seattle, Washington, and tells us some great places. Susan picks Kimpton's Hotel Vintage Park in Downtown Seattle as her favorite hotel. During her stay, she enjoyed a view of the Space Needle from her room. Next, she picks Tulio Restaurant in the hotel. While your dogs can't dine in the restaurant, she was able to order some fabulous food from room service. And lastly, while she was in Seattle, she took her dog to Marymoor Dog Park in Redmond, Washington , which has 40 acres of off leash fun for your dog!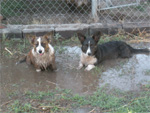 Mark, from Southeastern Wisconsin, recommends the Burlington Dog Park in Burlington, Wisconsin. He tells us it is a great place to take your dogs in the summer. They have some great open fields to let your dogs run free. It is also next to the Fox River, so if you have a dog that likes to flop around in swampy mud, it is a great place!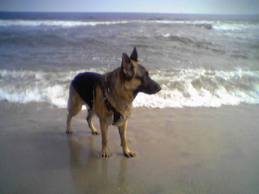 Vladae, Animal Radio's own Russian Dog Wizard, is one busy guy. He sees one client after another and is always hard at work turning unruly dogs around for their guardians. But after a hard day of training dogs, he and his wife like to take their dog Mika (who is of course very well behaved), to the Huntington Beach Dog Park in Huntington Beach, California. There, Mika can run free with the other dogs and just be herself!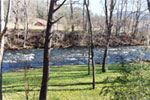 Steve from Tennessee recommends the town of Townsend, Tennessee, one of three gateways to the Great Smoky Mountains National Park, which has dubbed itself "The Peaceful Side of the Smokies." You can find many roadside parks along the Little River to take your pets. Steve states that his dogs first learned how to swim in the Little River.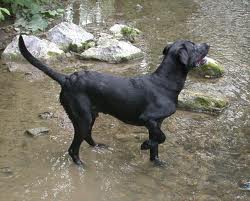 Richard of Bend, Oregon likes to take his Labrador Retriever to Tumalo State Park in Bend, Oregon, in the heart of sunny central Oregon. Tumalo State Park rests along Oregon's spectacular Deschutes River, which is a great place for your water-loving dog to romp.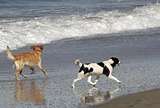 Glenn of San Diego recommends Ocean Beach Dog Beach in San Diego, California. Ocean Beach Dog Beach is open to canines any time. This small beach has plenty of sand for the dogs to run on, and waves for them to run through. On weekends there can be up to 100 dogs there.

Bo from Los Angeles, California tells us her 2 black labs like to go hiking and to the beach. But one of her favorite places to take them is Runyon Canyon Park in Los Angeles, California. It is a 130-acre park in the Santa Monica Mountains, two blocks from Hollywood Boulevard. She states that this is a great place where your dogs can frolic with other dogs and have a good time! And who knows, you might even catch a glimpse of a celebrity and their pet while you're there!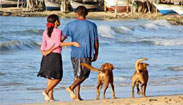 Danielle from Shell Beach, California tells us her favorite place to take her dogs is Avila Beach, California. She states it is a very secluded beach with a nice protected area to let your dogs run free. Everyone brings their dogs to this beach and it is a very pet-friendly place.
The Dogfather's Grooming Tip with Joey Villani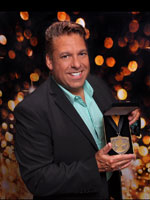 Give Your Dog a Spa Treatment At Home
If you're looking for something to do with your pet at the Holidays, here it is. Most people put decorative collars on their dog or put a bone in their stocking, but the dog is totally neglected. He might have "eye boogers," dirty ears, long nails, or a knotted coat and he might stink.
Your dog would feel much better and be happier if he was professionally groomed, but not just a regular grooming. There are some groomers that offer spa treatments, which might include blueberry facials, soaking of the footpads and polished nails. They might even offer a deep hot oil treatment to condition their coat. All of which makes them feel good.
But times are tough right now and this might be an extra expense that is not affordable. But don't worry, you can give your dog a spa treatment at home.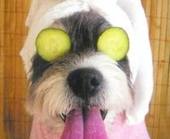 First take a wash clothe and put it in warm water with about one teaspoon of witch hazel. Let is soak for a minute and then wring it out. Place the cloth over your dog's eyes, which will loosen up the "eye boogers." While you are waiting, grab some cornstarch and put some on a towel on the floor. Remove the cloth from your dog's eyes and then place him on the towel with the cornstarch. Sprinkle the cornstarch on your pet and brush it through. This will absorb the dirt and oil and will float the dirt away.
Next, you can clean your dog's ears with the leftover witch hazel. And lastly, give your dog a 10-minute massage. You can find little hand massages for around $5.00 that fit in the palm of your hand.
While you are doing all of this, you are bonding with your dog and they will thank you for it!

DOGFATHER'S GROOMING TIP Brought To You By SeniorPetProducts.com. Use the code "radiospp" to receive 25% off!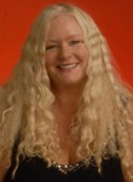 Animal Radio® News with Laurie Roberts

Slow Down On The Treats
Try to resist giving your pet that extra treat this holiday season and all year round. About half of the nations pets - around 90 million - are too fat. Those pets can develop the same problems as overweight people - arthritis, diabetes, kidney and heart disease, high blood pressure and many forms of cancer. Those health issues can be expensive, too. In 2009, one pet insurance company said that it had $17 million dollars in claims related to obese pets. Veterinarians say if you have to give your dog a treat, try baby carrots, celery, broccoli, etc. and for cats salmon or tuna flakes. Dogs need 30 minutes of sustained aerobic activity a day, like a brisk walk, fun at the dog park, or even swimming. For cats, five to fifteen minutes of playtime a day will work fine.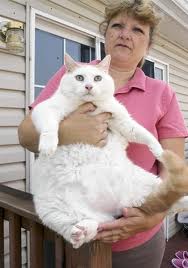 44-Pound Cat Dies
We bid farewell to Prince Chunk, the kitty that found fame two years ago when he was found lost on the streets and weighing 44 pounds. The kitty died in his sleep of heart disease. His owner, Vince Damiani, set up the Prince Chunk foundation, which aims to prevent owners from abandoning their animals on the street when they are unable to care for them.
Putting a Limit On Dogs in Parks
Ever see those dog walkers that are managing six or more dogs at the same time? Well, in Foster City, California, the Parks & Recreation committee is trying to pass a three-dog limit at the cities' dog parks. There have been instances of dogs getting into it with each other and the owners unable to control the many dogs they were tending to. Some injuries have resulted
Are Pets Better Listeners?
One of the wonderful things about having a pet is the unconditional love and having someone that really seems to, well listen to you. Well, we are not alone in this belief. A new Associated Press poll of over 1,100 people shows that a third of married women say their pet is a better listener than their husband. One in ten people say they would rather talk to their pet than their spouse - and 18% of those respondents were men! When it came down to who was the better listener, the dog or cat, dogs won out, with 25% saying their dog was a great listener, as opposed to only 14% saying the same about their cats.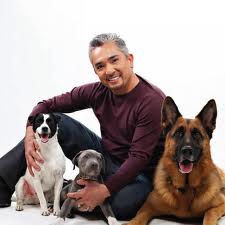 Best Western Hotel Enlists Help From Cesar Millan
The Best Western Hotel chain is the latest to chase after dog lovers and they have enlisted the help of Dog Whisperer Caesar Millan to help them. The folks at Best Western know that 40% of all U.S. homes have at least one dog and more than 29 million people travel with their pets each year. Caesar Mlilan, whose show is on the National Geographic channel, will make appearances at Best Western hotels, appear in their ads and have their site linked to his.
Gift Ideas For The Pet Lover
Today we have some gift ideas for that pet lover in your life. First, from Mattel, there is Puppy Tweets, a .05 ounce device you can put on your dog's collar that will transmit his activities when you aren't home, with a variety of tweets to a Twitter page you set up on your computer or smartphone. You can invite all your friends to join in, too. The tweets will say things like, if he is active 'chasing everything that moves is a full time job,' or if he is sleeping 'your comforter is so comfy.' This won't work on small dogs or cats and there is no way to reply to the tweets...yet.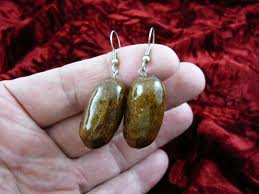 Moose Dropping Jewelry
Another gift idea, moose dropping jewelry! There appears to be quite an industry for these, as I counted at least eight sites on Google and several used pieces for sale on EBay. The moose dropping jewelry is dried and coated with polyurethane and guarantees no smell and total safety. Upon investigation, it appears the pieces made in Maine are fancier and more ornate than the ones that are made in Alaska, which are more affordable. And you have to give the Alaskans credit, they also came up with Moosel-toe, which the package says, is made in Alaska with the help of a cooperative moose!
Listen to the entire Podcast of this show (#576)

indicates XM Satellite Radio and Podcast versions only.