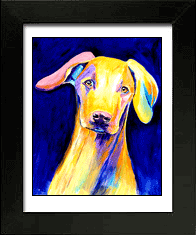 Last chance to submit a photo for the drawing of an original RIVI NESTOR of your angel.
Email a digital photo or snail mail a picture to P.O. Box 129, Kanab, UT 84741 - Do it now! Deadline is rapidly approaching.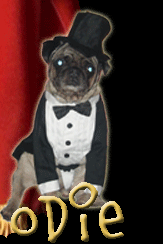 Erica Volkman with "The Talking Pug" Odie
Odie is a pug who can say, "I LOVE YOU!" Anyone who sees Odie's trick is rendered speechless, followed by hysterical laughter. Odie can clearly say "I LOVE YOU!"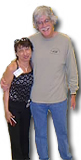 Good Cats Wear Black
Annie Bruce (featured in the arms of Dr. Kevin Fitzgerald in the pic to the right), author of Good Cats Wear Black, discusses outside cats.
Kat Albrecht ­ Pet Detective
Living in the shadows of ACE VENTURA isn't easy, but for real-life Pet Detective, Kat Albrecht, it's a passion that changed her life. Kat is also the founder of Pet Hunters International.
Doug Simpson ­ Tenderfoot Training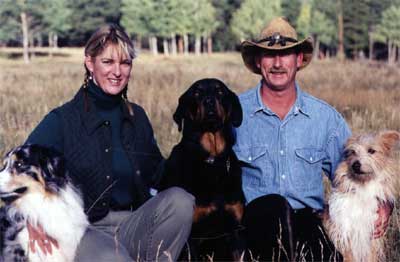 Tenderfoot Training, known as the Colorado Dog whisperers, has just released an amazing two video/DVD set on their natural dog training methods.

Donna Sheehey
Zoomin Groomin Mobile Pet Spa
"Pet Grooming on the Fast Track"
A 24/7 economy and two income families have added to everyone's pace. Zoomin Groomin, a mobile pet spa.
Debby Rubenstein, Co-Founder/Pres. Wagner Farm Rescue
The mission of the Rescue Fund is to bring national attention to the plight of farm animals and the kind of work done by those who rescue them. Contributions Can Be Sent To:
Wagner Farm Rescue Fund, PO Box 2815, Glenview, IL 60025
Darlene Arden Westminster Kennel Club
Darlene comes to us from the Westminster Kennel Club Dog Show, with Dr. Harold Schweighof, the official veterinarian.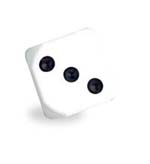 Alex Fisher ­ Planet Dog's CCO - The Orbee-Tuff® Dice is the latest tail-wagging addition to Planet Dog's popular collection of sport shaped toys for dogs.
Critter Chronicles
Jan Sluzier Anti-Cloning Campaign


Rae Ann Kumelos - "Cats of Greece"
Voice of the Animal