Celestron, the world's leading designer and manufacturer of high-quality optical products including telescopes, binoculars, spotting scopes, microscopes and related accessories is proud to take part in the Animal Radio Summer Giveaway 2009. Bird and nature lovers will love the prizes provided by Celestron.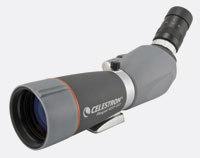 Celestron Regal 65F-ED Spotting Scope
The Regal Fluoro ED APO is the finest ever offered by Celestron! You'll love them for bird watching, nature observing, long distance viewing and casual astronomical observing. Because they are completely waterproof you can feel comfortable using them in extreme weather. The matte gray finish allows for subtle observation in any natural environment. The APO optical design combined with fully multi-coated glass elements ensures the highest levels of contrast, color fidelity, and sharpness. The Regal F-ED series come in three different sizes; the 65F-ED, 80F-ED and the 100F-ED.
Features:
•45 degree Viewing Angle for Comfortable Viewing
•Fully Multi-Coated Optics for High Contrast
•Wide Angle Zoom Eyepiece is Standard
•Optional 1.25" Eyepieces Attach Easily
•Waterproof for Protection Against the Elements
•Rubber Covered for Durability
•Dual-Focus Knobs for Super Sharp Focus
•Twist-Up Eyecup for use With or Without Eyeglasses
•T-Adapter Included for Easy 35mm/Digital SLR Imaging
•Soft Carrying Case Included
•No Fault Limited Lifetime Warranty

Bissell Lift-Off Revolution Pet Vac
Features:
•Powerful 12-amp bagless upright vac designed to tackle pet hair
•Easy Empty Revolution system extends suction power; HEPA filter catches airborne allergens
•Detachable canister lets you easily clean stairs and hard-to-reach spots
•TurboBrush works like a magnet on fur; telescoping wand and stretch hose give you extra cleaning reach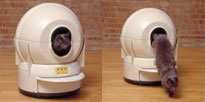 The Litter-Robot™
The Litter-Robot™ frees you from the chore of litter box scooping. You can be confident that your cats have a litter box that is cleaned automatically and reliably, again and again. The large waste drawer holds several days' worth of waste, giving you the time and freedom to do the things you enjoy. You can take that weekend trip or leave town for a short business trip without having to worry about your cat's litter box. Cleaning the litter box is now as simple as changing a kitchen garbage bag every few days. If you have several cats, the Litter-Robot™ drawer may still need to be emptied daily, but you'll never again have to scoop a dirty litter box by hand!
Features:
•Patented litter sifting system
•No rake that can jam or clog
•No special receptacles or bags
•Works with any clumping litter
•Large capacity waste drawer
•Reliable and safe
•90 day Money-Back Guarantee
•18-month full warranty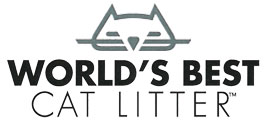 World's Best Cat Litter
One year supply (10 bags) of simply the best litter available - World's Best Cat Litter. Corn based clumping and flushable litter.

Passes to Disney's Animal Kingdom theme park (Orlando) - one of 4 Theme Parks at Walt Disney World Resort, is full of attractions, adventures and entertainment that reflect Walt Disney's dedication to nature and conservation, and in doing so, the Park leads the way in animal care, education and research.