GREAT STUFF FOR SPOILED PETS
Every year about this time, you'll get some great gift ideas for the SPOILED Pet that has everything. All year long we search the globe for the unique, zany, fun products for your furry companion.
Here's the second to last Holiday Countdown. If you have a great product that America's biggest animal audience should know about, e-mail information to Hal@AnimalRadio.com. Our last countdown of the season airs nationwide December 17th on Animal Radio.
10. FELINE FUNHOUSE - A "Breath of Fresh Air" for Indoor Cats
Karen Reed, Wild Whiskers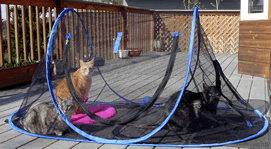 A portable Outdoor cat enclosure. Great for your deck or lawn. It is also great for camping and RVing with pets!
Have you ever wanted a portable outdoor enclosure for your cat? Wild Whiskers has created the perfect outdoor cat enclosure. It is great for camping, RV'ing, or just hanging out in the backyard together. The Funhouse is extremely durable, lightweight, portable and easy to store. It is also weather resistant and is tough enough to hold up to claws. Your feline will thank you for making enjoying the outdoors with you so much easier! Check out their indoor version as well!

9. K9 TRANSPORTER from the Risotto Collection - Couture for Your Dog
Vondra Barnwell-Williams, Smitherman & Barnwell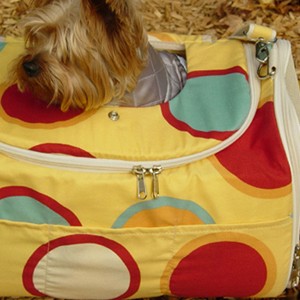 Your dog will be the envy of all the other dogs in the K9 Transporter from Risotto, where being THE DOG is far more important than being A DOG!
The Risotto Collar Collection is different from other dog collars! How? We offer the best eye catching colors, they are environmental friendly and they are simply beautiful. Risotto Collection ­ where being the dog is far more important than being a dog! You can find the Risotto collection at Paws of Bella, FL 561-799-3652; The Tailored Dog, NJ 201-337-0500; Mama's & Papa's, NJ 201-969-1500; and the Hampton Dog, NY 917-833-6509. Listen to hear how you can win a K-9 Transporter from Risotto.

8. PET MASSAGE


Jedidiah offers private at-home massage sessions - a great way of bonding with your pet. Initial Massage: $20 (a 30 minute "get to know" session). At Home Packages: 4 Massages: $144 - 8 Massages: $272

7. LATKA'S HOLIDAY TREATS
Beth Goldberg, Latka's Treats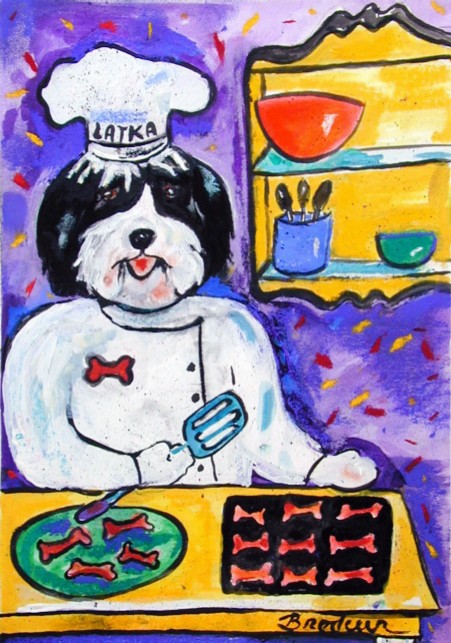 Treat your dog to something special with Latka's wholesome, homestyle dog biscuits made with all natural high quality human grade ingredients that are available in three delicious flavors: peanut butter, liver and cheese!
Latka's snowman pails and organza bags make perfect treat-filled gifts for your favorite holiday hounds. Latka's wholesome, homestyle dog biscuits are baked with love and care, from all natural high quality human grade ingredients and are available in three delicious flavors: peanut butter, liver and cheese! They contain no sugar, salt, coloring, preservatives or additives. Latka's Treats are perfect for daily doggie snacks, and they make delightful gifts for birthdays, holidays or any occasion!

6. SELF-WARMING THERMAL CAT CUSHIONS from Entirely Pets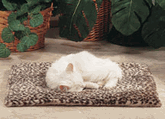 This machine washable cushion actually reflects your cat's body heat back to her. Great for kittens, aging cats, arthritic cats, or any cat in fact.
5. DOG UMBRELLA from Gifts.com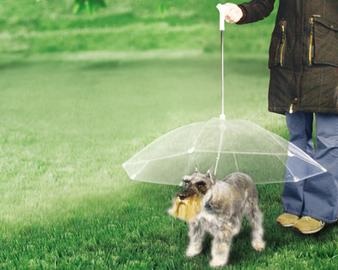 This unique umbrella is made especially for dogs. The handle is above the umbrella, so you can walk easily and Fido stays dry. The umbrella is clear so you can keep an eye on your pal, and there's a built-in leash hook inside to keep him in place. 29" diameter when open.

4. PET PAILS for every occasion.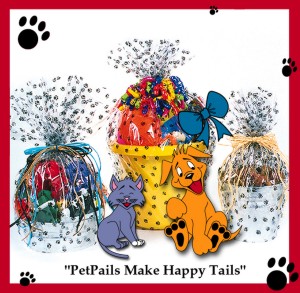 Pet Gifts in a Pail with hand-chosen goodies, which are then doggie and kitty tested, sometimes even without our knowledge. The pails come wrapped in paw-print cellophane and include a gold-embossed gift card and label.

3. JEWELED CROWN PET DINER & CANOPY BED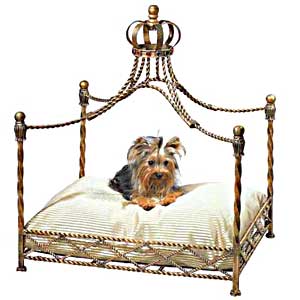 A jeweled crown diner and canopy bed for the Royal Pet in your house.

2. KONGTIME - Doggy Day Care In A Box
David Rucker, Sandy Thompson, Dogopolis, LLC

KongTime, has introduced DOGGIE DAYCARE IN A BOX! All day entertainment for the home-alone dog™. Put dog food or a biscuit inside a Kong toy and what do you have? Magic. Your dog will happily chew at the Kong toy, trying to get out every last morsel. It's fun!
Sometimes you have to leave your dog home alone. Wouldn't it be great if you could feel good about it? KongTime, has introduced DOGGIE DAYCARE IN A BOX! All day entertainment for the home-alone dog™. Put dog food or a biscuit inside a Kong toy and what do you have? Magic. Your dog will happily chew at the Kong toy, trying to get out every last morsel. It's fun! Kongtime automatically dispenses food-filled Kong Toys while you are away. KongTime entertains your dog and gives your dog something to look forward to. Don't be surprised if your dog starts handing you your briefcase in the morning!

1. EDIBLE PET GREETING CARDS from PetGreetings.com


Your pet can send or receive the Edible Greeting Cards, which are veterinary approved. You can even get the FooDoodler, which are food coloring markers so you can write a special message on the cards!
Don't forget to tune in for our last yearly countdown - including the cream of the crop gifts for your pet. Listen December 17th.


Animal Radio sponsored by: Dogswell Dog Treats. True jerky treats with nutritional benefits available in chicken breast and beef liver. Treats include Happy Hips, Mellow Mut, Vitality, Breathies and Happy Heart. All treats are made with all natural meat and contain NO antibiotics, NO hormones, NO flour, NO wheat, NO soy, NO corn and NO fillers. Dogswell...because dogs are family too. Also look for new Catswell true jerky treats for our feline friends.
Animal Minute with Britt Savage
Cat Survives Jump Off Bridge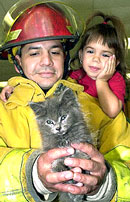 A cat leaped from a pickup truck, scampered through bridge traffic, fell 70 feet into the chilly Columbia River and swam 600 feet to shore before being rescued, Wenatchee Valley Humane Society officials said. The gray, longhair calico cat, which wore no collar or identification, "ate ravenously" at an animal shelter after the ordeal, Humane Society officer Jody White said.

Animal Minute is made possible by:



HomeoPet - Promotes a sense of calm in animals exhibiting fear, fretting, anxiety or unwanted behavior. Easy to give, once in the morning, evening and at bedtime. The natural solution available at: http://www.homeopet.com.
Veterinary Minute with Dr. Jim Humphries
Lyme Disease
Dr. Jim Humphries, Veterinary News Network


If you've ever seen a tick - especially if it is on you or your pet friend - you'll never forget it. Ticks can cause people and pets endless hours of suffering and potentially life-threatening disease. The tick is a little disease carrying expert and there are many different kinds of ticks. Some are so small they are hard to see, others are visible from across the room. They emerge in the spring, remain pretty active during the summer months and then go through a burst of activity in the fall. While ticks are responsible for transmitting many diseases, there is one disease in particular that we veterinarians are most concerned with - Lyme disease.
Hear the Veterinary Minute on Animal Radio's Full-time animal channel.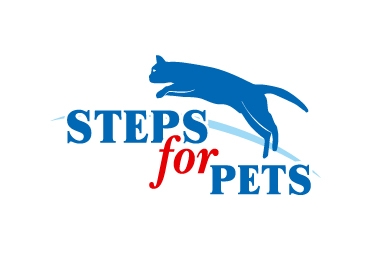 Animal Radio made possible by: STEPS FOR PETS - The highest quality and lowest prices furniture for your cats and dogs. FREE shipping on all Cat Condos. Animal Radio's Pet Friendly Pick of the Week: The Ultimate in cat condos this unit comes with all the bells and whistles. Two large condos 20"x14"x12" and 14"x14"x14". Perches are 14" by 14" and the levels seem unlimited when your cat starts exploring their new home - ONLY $169.95 - http://www.stepsforpets.com/
PRODUCT REVIEW
for December





(rated 5 paws)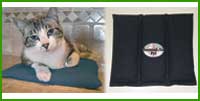 Thermal-Aid-Pet by Int'l Ally, LLC
The "Thermal-Aid-Pet" pack helps your pet get relief from arthritis, sprains & strains, hip dysplasia, inflammation and post-op surgery by relaxing your pet's sore muscles, early morning stiffness and also stimulates circulation. Just heat the pack in your microwave and apply. It also works as a great bed warmer for your pets!
The Thermal-Aid-Pet uses a unique patented process with corn, and also holds heat evenly for long periods of time, and won't produce mold, fungi and foul odors like those other packs that you find at the malls.
http://www.Thermal-Aid.com


Send product for review on-air and in this newsletter to: Animal Radio Network® Product Reviews, 233 East 330 North, Kanab, Utah 84741. Product may not be returned. Allow 5 weeks for review.

Animal Radio sponsored by: Bissell Pet Stain & Odor Remover(TM) - This manual formula uses a patented Enzyme Cleaning Action(TM) combined with cleaning agents to clean the ickiest stains and odors such as blood, vomit, urine and feces. Leaves a fresh, clean scent in their place.


Voice of the Animal with Rae Ann Kumelos


REFUGE

Far to the north in a land that sleeps long months under blankets of snow and ice, the residents spend their evenings watching shimmering curtains of silken color light up the night sky. For thousands of generations, the inhabitants of the Arctic wilderness have enjoyed a timeless rhythm; a rhythm undisturbed by the wheels and machines of modern life.

The residents here are many and varied.

There is Polar Bear. On the coastal plain of this ice-land the bears make their dens and have their cubs. Polar Bear taught the people how to make their igloo homes, the reason the birthing dens of Polar Bear are similar in shape and form to the igloos of the people. Strongest and fiercest of all Arctic creatures, Polar Bear has but one enemy: humankind.

There is Arctic Fox. The art of camouflage is the essence of Fox; her fur changes to reflect the season ­ white in the ice and snow of winter ­ gray to red to brown in the short months of the midnight sun.

There is Grizzly Bear. The most desired guardian spirit by shamans of the north, it is Bear, not the shaman, who selects who is worthy of his protection and guidance.

There is Caribou. Her name is French-Canadian for reindeer. Tens of thousands of years have witnessed her ancestors' migrations to the coastal plain to have their young; thousands and thousands of caribou in a timeless dance of shared legacy.

There is Wolf. Strong and loyal to his family and pack, he mates for life; the very soul of the wilderness.

There is Musk Oxen. Shaggy relic of an age of ice long past, almost extinct at the turn of the century, she was re-introduced to her native home not long ago. Once again, this wooly horned creature enjoys the habitat in which she was born to dwell.

There is Whale. The Inuit consider the Bowhead Whale of these northern waters Great Spirit's most magnificent creation. The largest mammal in the world has but one enemy: humankind.

There are people. For a thousand generations, the native people have lived their traditional ways in this Arctic Coastal Plain.

These are the residents who inhabit this land year round.

But others do not. When the land awakens into spring and summer, over 180 different species of birds will return to the Arctic to nest in the wetlands. They will travel from six continents, and every single one of the lower 48 states ­ many having spent the winter with YOU, in YOUR backyard.

You know them. Robin. Rufus hummingbird. Black- capped chickadee. Meadowlark. Red-winged blackbird. Dark-eyed Junco. Say's Phoebe. Golden Eagle.

This land, home to so many, is the Arctic National Wildlife Refuge; the most fragile and sensitive ecosystem in the world, and the only refuge that contains all of the Arctic eco-dynamics as they have been for all those thousands of generations of human and animal alike.

Ages ago, another animal lived here as well. The dinosaur. Long extinct now, 65 million years, yet his absence still demands our attention, for it is his presence, in the form of his fossilized remains turned to oil, that fuels the desire to dramatically alter the life and livelihood of all who live in this land of ice and snow and curtains of light. A finite amount of dinosaur's remains, enough for only ten months of the desired fuel, that threatens a finite amount of animals that have lived for tens of thousands of years in this, their last and only refuge.

The word refuge comes from the Latin, to flee. It means shelter and protection from danger or trouble. It is not just a word from the dictionary, but our word to keep.

[Hear Voice of the Animal on Animal Radio every week on Animal Radio. Check Schedule for Airtimes Copyright 2005 Rae Ann Kumelos
http://www.VoiceOfTheAnimal.org]



Learn what your animals are thinking and feeling. Have Joy Turner, the host, talk with them on her radio show. She has been able to speak with animals both alive and deceased all her life. Joy can speak with them about any issue you would like to talk about. Discuss health, behavior, point of view, learn their perspective about what is happening in their life and yours.

Animals provide meaningful and often startling and endearing information. All animals are self-aware, thoughtful and knowledgeable. You can also have a fun chat like you would with any human friends.

Joy is available to speak to your pet, for free on Animal Radio. Call 1-866-405-8405 to set up a time.

Talk with your Animals is made possible by: GET SERiOUS!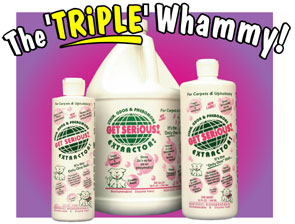 Stain, Odor & Pheromone Extractor. A "NEW CONCEPT" that will challenge & change your views about stain & odor removers forever! GET SERiOUS! is a revolutionary product with amazing cleaning power for stains, odors and pheromones. No other product comes close to matching it's effectiveness and quick action! GET SERiOUS! http://www.GetSeriousProducts.com
---

Animal Radio® is available on Yahoo! If you have a Yahoo! account (they are free):
- Login to MyYahoo! and then click on Add Content.
- In the search box, type in animal radio and then click on Find.
A list will be presented.
- Select an Animal Radio Episode and click on Add.
- The Animal Radio feed has now been added to your MyYahoo!
DORIS DAY GUESTS ON ANIMAL RADIO
The following transcript is from today's interview with legendary actress and animal advocate, Doris Day. You can hear the entire interview on Animal Radio this weekend.
Doris Day has founded two non-profit organizations. The Doris Day Animal Foundation (DDAF) established in 1998 and the Doris Day Animal League (DDAL) established in 1987. She explains the differences:
Doris: The league is based in Washington, DC, and that's where we work with the senators and it's all about trying to get bills passed and things like that; whereas the Foundation is an on-hands thing. I work with people who can't afford to pay their vet bills and I rescue and find homes for animals and things like that, it's an on-hands thing.
SPAY DAY USA is the Doris Day Animal Foundation's national campaign to save the lives of homeless animals through the spay or neuter of our pets and feral cats. The 12th annual SPAY DAY USA will be February 28, 2006.
Doris: The biggest problem in the country, in the world, is that the animals in many countries, where they don't even know about spaying, the animals run loose and they keep having babies, doggies and kittens, and they're all starving. It's just a horrifying situation. So we felt that spaying and neutering is the most important thing, because everything is cause and effect. I work from cause and effect all the time. The cause is that the animals aren't spayed or neutered, and the effect is what you see at the SPCA's. They're all sitting there and waiting for someone to come in and say I love you and I'm going to take you home. But they sit there not very long, I must tell you that. They don't sit there very long because the SPCA's fill up constantly so they don't have room. They have to give them up and they euthanize. It's as simple as that and just horrible. So SPAY DAY is the most important thing that the animal foundation does.
Doris was contacted by Lisa Carter of the Santa Cruz SPCA, who needed funds to help fly over 100 Animal Survivors of Katrina to California.
Doris: They needed $20,00 and I did not faint That's what the money is for, and I want everybody who is listening in who has donated to my organizations, I really get touched about this, I just want them to know that when they send money to me and to my organizations, it's being used, I'm not buying fancy clothes and it's not going to sit in the banks, we are going to use it to save as many animals as we can and to help people who need that help when they have pets and to rescue, and I just want them to know that the Katrina operation wasn't about me. I wouldn't care if my name had been mentioned or not, it's about the people who were so wonderful that they trusted me and had been sending donations, and that's why we could do it. A $20,000 check went right to them and those animals are all in Santa Cruz
Most of them came in an airplane that was incredible, and I couldn't go that night. It was a very cold, funny night and there was such a thick fog that the plane couldn't land where it was supposed to land. We wanted them to land in Watsonville, because the Monterey airport is very busy. Any my secretary went for me because they didn't come in till so late at night. She didn't get home until 1:30 in the morning. She told me about the plane, and it was a plane that our troops fly in, and there were no seats. And that plane was filled from the floor to the ceiling with dogs and there was a momma cat and she had 12 kittens and they were all together in a huge crate. And then I wanted to tell you that there were many doggies and cats that were too ill to fly. And people that were in Louisiana, they came forward in SUV's and whatever they had that could take 3 or 4 or 5 animals in their cars, and they came in tandem from Louisiana to Santa Cruz.
Doris had one last thing to say:
Doris: So many people that I know and have bumped into in my lifetime, when they lose their pet that they loved so much, many of them have said to me "I cannot take another dog, Doris, I can't replace my little Buster." And I've heard it so often, I am making a plea to all you wonderful people out there who feel that way, I just want you to know that I did once before too. I felt that way about one of my babies (Ozzie) and I said I can't replace her.
God changed my mind. I rely on God and I said "I don't know what to do. There is a precious little maltese that needs a home and I said I found myself thinking what I didn't want to think ­ that I would be replacing Ozzie. And it just came to me instantly, and I know that it was God saying to me "You take that baby, because Ozzie would want you to."
People who feel that way ­ don't feel that way! Go to your local SPCA, or wherever, and give another beautiful little doggie or cat a loving home. If you love animals, and when you feel so strongly about the one that you lost, I know that it has to be a great home and a loving person. And you're the ones who should have the animals! So please think about it again.

Hear the entire Doris Day interview starting this weekend on Animal Radio.

MAKING A LIST...AND CHECKING IT TWICE!
The Holiday season is here. Time to think about presents and spending time with family and friends. So much to do, so little time to do it. You're not the only one feeling the hustle and bustle of the Holiday season. When you are busy singing of Turtle Doves, French Hens, Geese-a-laying and a Partridge in a pear tree, don't forget your four-legged and two winged friends that are around all the other seasons of the year.
The following advice will help keep your dog, cat or bird happy, healthy and safe during the hectic Holiday season.

Pet-proofing your home for the Holidays: Your pet is very curious, especially when it comes to changes in environment. Instinctively, cats, dogs, and birds will explore new objects with their mouths and beaks. So, pet safety should be an essential part of your Holiday planning.
Christmas trees are beautiful, but require extra attention when you have a pet. when decorating the tree, hang breakable and small ornaments or tinsel out of your dog or cat's reach. Do not place a food gift under the tree or popcorn garland on the tree, because your curious pet may claim it. Do not allow your parrot near the tree. They have been known to bite into tree light cords and electrocute themselves!
If you have indoor pets, do not put chemicals in the tree water -- they can be harmful. By covering your tree stand tightly with skirting, your pet cannot drink the tree water, which may contain dirt or loose bark. Be sure your dog or cat has access to plenty of fresh, clean water in its normal water bowl.
Plants, such as poinsettias, holly, amaryllis and mistletoe may make your home beautiful, but are poisonous to pets. If ingested, these plants may cause vomiting, diarrhea or more serious health problems. Keep all plants out of reach and, if a plant is consumed and your pet appears ill, consult your veterinarian immediately.

Electric candles and other windowsill decorations may tell the world it's Holiday time at your house, but could be potentially dangerous for your pet. Windowsill decorations should be secured and contain no loose or sharp parts. Tape any exposed electrical cords to the walls or floor to ensure no chewing or tripping.
When lighting the menorah, Advent wreaths or decorative candles, keep your pet in another room to avoid intrigue with the flame or place the candles out of reach. Never leave a lit candle unattended and NEVER use scented candles in the same room as your parrot. The fumes can kill them!
Gift wrappings are a traditional part of the Holidays, but can be harmful to pets. Do not give your pet the opportunity to play with or eat small objects, ribbons or wrapping paper, which can cause choking, upset stomach or even more serious problems.
Table manners for pet owners: In the season of giving, pet owners may be tempted to "treat" their pet with extra food or inappropriate "people food". Do not give your dog or cat chicken, turkey or fish bones, which can lead to digestive damage. Do not give any animal or bird chocolate (contains a substance called theobromine, which is toxic, and in large amounts, can cause seizures and death). And please...no alcohol or carbonated beverages (birds cannot "burp" and therefore, cannot unlodge bubbles, which can cause death).

The best treat during the Holidays is extra attention and love.
However, if you want to reward your pet with food, offer a nutritious treat that complements your pet's diet (most parrots will tell you that a good treat is a French fry, but don't necessarily believe it).

Common sense: If you are in doubt about something, call your vet or another pet owner. Don't take chances and if no one knows the answer to your question...just don't do it! Use your common sense, keep your pets healthy and safe and have a wonderful Holiday season! http://www.RealMacaw.com

GROOMING TIPS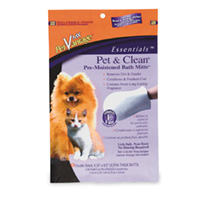 Pet lovers want the best for their dogs and cats, especially when it comes to helping their coats stay groomed. A shinny coat is indicative of a happy, healthy pet. Even with limited time on their hands, pet owners want to help pets look and feel their Westminster best. And grooming allows owners to spend quality time with their pet while providing an opportunity to check their skin and coat for any problems that may be developing.

Remember to groom your pet on a regular basis.
Regardless of hair type or length, regular grooming will keep the hair in good condition by removing dirt, spreading natural skin oils through the coat and keeping mats from forming and hairballs from forming in cats.
Regular grooming for dogs can help you take of their coat as well as help prevent:

Bacterial infections
Dandruff
Hair matting

Grooming is a great way to bond with pets by spending quality time getting pets accustomed to being handled and brushed at an early age and lavishing them with praise and treats.
Shedding is a major concern for dog and cat owners
Shedding is the number two identified drawback of owning a cat
And the number three drawback from owning a dog According to APPMA Study 2005/2006
Solutions such as the VMX Pet Vantage Hair Grabber and the Pet & Clean Tacky Mitts can help you quickly pick up pet hair and dander from your pet as well as your upholstery, clothing, furniture!
The Tacky Mitts:
-Use a revolutionary fiber technology and tackifier to remove loose hair, dander and dirt from a pet's coat
-Cleans without moisture
-Leaves a spring fresh fragrance
Even with limited time on their hands, pet owners want to help pets look and feel their Westminster best not just after a visit to the groomer, but all year round.
It is important to regularly remove dead hair from a pet's coat. If dead hair is left of the coat this hair becomes irritating to the pet and can cause itching and scratching.
VMX Pet Vantage offers convenient grooming tools that are a great way to keep your pets coat clean and healthy at home. Solutions such as the VMX Pet Vantage Speedy Groom and VMX Pre-Moistened Bath Mitts can help busy owners remove dead hair from the pets as well as clean the coat in between baths as well as leave the coat smelling fresh.
The Speedy Groom: "A Bath in a Brush"
-Helps remove dead loose hair from the coat which helps remove allergens.
-Cleans the coat while grooming with Vitamin E and Aloe enriched formula
And best of all helps the pet owner easily dislodge hair from bristles with a Peel Away Cloth
The Pre-Moistened Bath Mitts:
-Remove dirt, dander and loose hair
-Condition and freshen the coat
-Are great for use between baths
It is also important to remove pet hair from the home environment. By removing pet hair from couches and carpets, owners may be able to reduce allergens, which are often the cause of pet allergies in owners.
Keeping your pet clean is also essential to their overall well being
Remember to groom your dog prior to bathing to remove loose hair and mats that prevent the shampoo from getting to the skin.
What better way to pamper your pet than with VMX PetVantage Botanicals Shampoos and Conditioner
This line of specially formulated shampoos include encapsulated beads that preserve the delicate botanical nutrients until the moment they are released through shampooing.
The shampoos are available in different varieties based on coat type and need. For example:
-VMX PetVantage Botanicals Beautifying Shampoo contains with Vitamin C beads and Green Tea extract to condition and moisturize both skin and coat.
-VMX PetVantage Botanicals Soothing Oatmeal Shampoo contains Oatmeal and Aloe, this gentle formulation works to soothe and moisturize sensitive or irritated skin and has a fresh vanilla fragrance.
-VMX PetVantage Botanicals Whipped Mango Conditioner for Dogs contains encapsulated Avocado Oil in special nutrient beads and a blend of Mango Butter and Avocado Butter to create a creamy smooth conditioner.
You can find additional information on grooming and sign up for information E-Newsletter at www.hartz.com

GET YOUR PET'S PICTURE ON REAL U.S. STAMPS

Cat Be Good with Annie Bruce
CAT BE CLAWED
I feel so bad to be telling you this
Declawed cats bite, they growl and piss.
Adopt clawed cats is what I say
Don't mess with cats that aren't God made.
Clawed cats are smart and easy to train
Compared to vets, cats got way more brain.

Say "Hey there, cat doctor! Annie Bruce said,
"Stop declawing! Or I'll look elsewhere instead."
A guy or gal who thinks more of cats.
They'll want first class homes. Not 'last resort' threats.
And please tell us why these cats get so moody?
Oh well, they're "just cats."
AVMA kiss my booty.
Cats are smart. Clawed cats are great!
Cats need their claws and they need OUR strength.
To end this abuse takes more than me
To end it now takes us all you see?
Last resorts aren't the way to go
If you want it to end, we all must say "NO!"

So if you want a cat that's gonna be good
And safe around your friends and 'hood.
Black clawed males are the very best
How declaws act, is any fools guess.
Besides all that, if something happens to you,
Wouldn't you want your cat to pull through?
Feed, exercise and just talk to him right.
Neuter 'n spay.
He won't pee. She won't bite.

Cats are smart. Cats are good
Cats kill mice in the neighborhood
Cats need claws to exercise
Cats needs vets humane and wise.
In memory of Moses and all declawed cats who have suffered. Someday declawing will end. http://www.GoodCatsWearBlack.com
© 2005 Annie Bruce of Good Cats Wear Black, author of Cat Be Good

---

Have you heard ANIMAL RADIO® Lately?
So many ways to listen!
Listen to fresh programming 24 hours a day - seven days a week.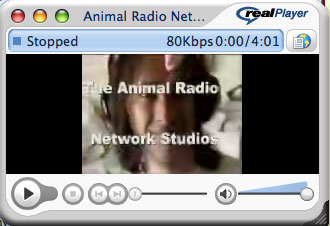 Click here to launch the Animal Radio player and listen to Animal Radio's Full-time channel. Hear great shows like Joy Turner's Talk With Your Animals, Britt Savage's Animal Minute, Dr. Jim Humphries with the latest Veterinary News, and of course Animal Radio with Hal Abrams and Judy Francis.

View Animal Radio Broadcasting Schedule - See when your favorite program will be on.



Download the current show to your iPod™or any MP3 player with our weekly PODCAST.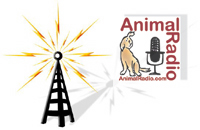 View list of AM-FM RADIO STATIONS that air Animal Radio in your city.



Like KOST 103.5 and KBIG 104.3 in Los Angeles

Website:
http://AnimalRadio.com
Toll-Free Studio Line is: 1.866.405.8405