Michael
Vick Asks for Forgiveness

Atlanta Falcons football quarterback Michael Vick bows his head as he makes a statement after pleading guilty to a federal dogfighting charge.

The following is the complete statement issued at a news conference Monday in which Michael Vick apologized for his part in dogfighting:

"For most of my life, I've been a football player, not a public speaker so, you know, I really don't know how to say what I really want to say.

I understand it's not important as far as what you say but how you say things so now I take this opportunity just to speak from the heart.

First, I want to apologize for all the things that I've done and that have allowed to happen. I want to personally apologize to Commissioner Goodell, Arthur Blank, coach Bobby Petrino, my Atlanta Falcons teammates, for our previous discussions that we had and I was not honest and forthright in our discussions and I was ashamed and totally disappointed in myself to say the least.

I want to apologize to all the young kids out there for my immature acts and you know what I did was very immature, so that means I need to grow up.

I totally ask for forgiveness and understanding as I move forward to better Michael Vick the person, not the football player. I take full responsibility for my actions. Not for one second will I sit right here and point the finger and try to blame anyone else for my actions and what I have done. I'm totally responsible and those things just didn't have to happen.

I feel like we all make mistakes. It's I made a mistake in using bad judgments and making bad decisions and those things just can't happen. Dogfighting is a terrible thing and I did reject it. I'm upset with myself and through this situation I found Jesus and I asked him for forgiveness and I'd just turned my life over to God. I think that's the right thing to do as of right now.

Like I say, for this entire situation, I never pointed the finger at anybody else. I accepted responsibility for my actions and what I did and now I have to pay the consequences for it but since I think it will help me as a person I've got a lot to think about in the next year or so.

I offer my deepest apologies to everybody out there in the world who's affected by this whole situation. If I'm more disappointed in myself more than anything is because of all the young people, young kids that I've let down who look at Michael Vick as a role model. So I have to go through this and put myself in this situation, you know, I hope that every young kid out there in the world watching this interview who's been following the case use me as an example to using better judgments and making better decisions.

Once again, I offer my deepest apologies to everyone and I will redeem myself, I have to.

I got a lot of down time, a lot of time to think about my actions and what I've done and how to make Michael Vick a better person."

ASPCA President Ed Sayres reported to Animal Radio® from the hearing in Richmond. Sayres felt the 12-18 month sentence recommendation is fair although he still questioned Vick's sincerity.

We asked listeners to chime-in on the Vick plea. Animal Radio® phones went crazy with a very diverse opinion.


Hear Vick Apology/Response on Animal Radio®
Recalled Food Still on Shelves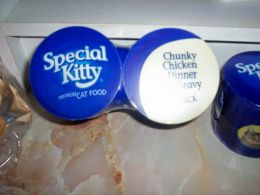 We reported recently that Sheri McComber from Alabama purchased Special Kitty, a recalled cat food, from Wal-Mart. Unfortunately, she is not the only one. Recalled cat food has been found on the shelves at other Wal-Mart stores as well.
It turns out that the product code checks out fine, but when the sticker is peeled off, there is another product code below, which matches the recall list. When there are no stickers, the items will scan as "Do Not Sell."
Could manufacturers be repackaging recalled food?


Hear this news story on Animal Radio®

Hear breaking news as it happens - Animal Radio® is streaming online 24/7 Listen LIVE Now!


This Week on Animal Radio®:

Shelley Morrison (Rosario on Will and Grace)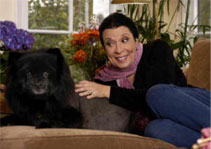 Born and raised in The Bronx in New York City, Shelley Morrison is best known as Rosario, the feisty maid on NBC's hit comedy series "Will and Grace." She joins Animal Radio® for her second appearance.
Shelley has also become tirelessly involved in charities close to her heart. The first, A.N.G.E.L.S Day (Animals Needing Generous Endowments of Love & Support), is an organization dedicated to help senior citizens take care of their pets in times of crisis such as during hospitalization.
"One woman broke her foot and was unable to walk her dog," Morrison explains, "and we had a volunteer come every day for a year to be sure that the dog was taken care of."
L.A. Shanti is another organization that Morrison has dedicated time and resources to; it was the first organization in Los Angeles founded to help those with HIV and AIDS, offering support, prevention advice and volunteer training for the last two decades.
Shelley is one of the special hosts of the Farm Sanctuary's 21st Anniversary Gala, which will be a glamorous evening of entertainment and education, bringing together celebrity supporters, key legislators and animal advocates in honor of farm animals and those leading the movement to protect them from abuse.
The Farm Sanctuary Anniversary Gala will be held on Saturday, September 8th at the Beverly Hills Hotel in Los Angeles, California and will consist of a 3-course gourmet vegan dinner (and if it is like last year's ­ will leave you licking your plate!) a silent auction and entertainment. A few of the celebrities who will be in attendance are: Robin Williams; Ellen Degeneres; David Duchovney; Ed Begley Jr.; and Kevin Nealon. Tickets are $200 per person. To purchase your tickets or for more information about the event, including product donations, sponsorship and advertising opportunities and auction contributions to support the event, please contact: 607-583-2225 ext. 221 or gala@farmsanctuary.org
http://www.FarmSanctuary.org
http://www.shelleymorrison.com


Hear Shelley Morrison on Animal Radio®

Tamar Geller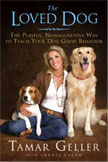 Every dog owner must make a choice: Do you want a fearful and submissive pet, or do you want a happy, joyful, and well-mannered member of the family?
Tamar Geller's mission in life is to teach her cruelty-free method of "life coaching" for dogs and their people. Her revolutionary play-training uses mutual understanding and respect -- and puts an end to outdated methods that rely on physical exhaustion, choke chains, prong collars, dominance rollovers, or stressful aggression of any kind.
A former Israeli intelligence officer who witnessed the horrors of military dog training methods, Tamar went on to observe wolves in the wild. She discovered that wolves educate and socialize their cubs with games, bonding, and body language, not dominance or punishment. As a result, she developed teaching systems that address a dog's authentic nature, part wolflike and part toddlerlike. Learning can be a positive experience that dogs enjoy and look forward to, and we can actually make it fun for our dogs to listen to us and behave as we want them to.
Tamar's insights have brought dog training into the twenty-first century, and her groundbreaking techniques have won the approval of the Humane Society of the United States, for which she is a longtime advisor. Her celebrity clients include Oprah Winfrey, Ben Affleck, Courtney Cox-Arquette, Owen Wilson, and the Osbournes, and she has appeared as an expert on the Today show, The Oprah Winfrey Show, Animal Planet, and now Animal Radio® listeners learn her techniques.
http://www.tamargeller.com


Hear Tamar Geller on Animal Radio®


Next Week on Animal Radio®:

The late hotel heiress Leona Helmsley left $0 to her grandson and grandaughter "for reasons which are known to them" according to Leona's will. The other grandchildren get 5 million each as long as they visit their fathers grave once a year. Her brother will get 10 million dollars. And who do you think was the main beneficiary? That would be "Trouble," her fluffy white Maltese. The dog gets 12 million dollars.
Of course, interest alone is enough for you and me to retire now. Columnist Tralee Pearce reports.


Actress Jane Alexander is a supporter of the 2008 Indianapolis Prize for animal conservation. The Indianapolis Prize was initiated by the Indianapolis Zoo as a significant component of its mission to inspire local and global communities to celebrate, protect, and preserve our natural world through conservation, education and research. This biennial award brings the world's attention to the cause of animal conservation and the brave, talented and dedicated men and women who spend their lives saving the Earth's endangered animal species. Jane joins us next week.


Coming Sept. 22nd on Animal Radio®: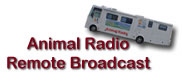 We're back again, LIVE from Mandalay Convention Center Las Vegas. It's Animal Radio's New Pet Products Special at SuperZoo. Join us as we uncover the best, the wackiest, the must-have's for our furry friends.


Last year's SuperZoo show is one of Animal Radio's most popular shows ever! You can listen to a half-hour abridged version with Dick Van Patten, as well as the makers of dog pants, chocolate dog doo, pooper scoopers and so much more. LISTEN
This year promises to be even better! Our New Pet Product Special is being sponsored by Canine Caviar.

Manufacturers/Distributors: Interested in being a part of this special? Call 435-644-5992
RECENT Animal Radio® PODCASTS:

John Tartaglia


Broadway and TV star John Tartaglia ("Avenue Q," "Johnny and the Sprites") has volunteered to spread the word about pet adoptions and is now a spokesperson for The Humane Society of the United States' Proud 2 Adopt campaign. The New York-based actor shares his home with four of his own shelter-adopted pets.
The HSUS offers Proud 2 Adopt "care packages" at no charge to new "pet parents" who send in their adoption certificate from their local shelter or rescue group. The package includes: an HSUS certificate, a P2A t-shirt, bumper sticker, pin, pen, brochures, and a coupon for Hill's Science Diet pet food.



Tartaglia stated, "I believe that there is no organization as powerful and knowledgeable about animal issues as The HSUS and it's an honor to be linked with them on this project. I consider my own dog Dora and cats, Sebastian, Mia and Keisha ­ all from shelters ­ to be part of my family, and I am a proud dad to have them in my life."
Tartaglia, best known for his Tony Award-nominated performance on Broadway in the original cast of "Avenue Q," is star, executive producer and co-creator of the hit Disney Channel series "Johnny and the Sprites." As a puppeteer, he was one of the youngest actors to ever appear on "Sesame Street," where he worked for 10 years starting at the age of just 16. In addition, he appeared earlier this year as Lumiere on Broadway in "Beauty and the Beast."
http://humanesociety.org/proud2adopt


Hear John Tartaglia on Animal Radio®

Pocket Pets
Marc Morrone, "The Pet Shop"


Marc Morrone, celebrated animal and pet expert, discusses mice, hamsters, and other small rodents that actually make great pets for children. They provide the perfect balance of a concealed cage environment with an easy schedule of letting them out for exercise and play when it is convenient for the family. Marc convinces even the most die-hard skeptic that the differences between pet mice and sewer rats are vastly different and pocket rodents may be easier to care for than many parents may think!
http://www.ParrotsOfTheWorld.com


Hear Marc Morrone on Animal Radio®


Wigs for Dogs
Ruth Regina, Wiggles


The day of emulating celebrity hairdos is now no longer reserved for fans or even humans!

Wiggles is the brainchild of Ruth Regina, a master wig maker who notoriety in her field spans a half a century. The lover of her art and the love of animals make an odd and unique coupling twenty years ago when a friend asked her to make a wig for her beagle. One order turned into many, one interview turned into a series of high profile engagements and this Wiggle Dog Wigs was born.

Wiggles takes the same level of quality found in her hair products for Ruth Regina's two legged customers, for those on all fours. A true professional at custom wigs, Ruth designs and manufactures the wigs specifically for canines keeping their comfort the primary concern.
Originally a sideline to Ruth Regina's primary business, the volume of interest people have shown has extended the activity of Wiggles and the time she devotes to her canine friends.
She spends some very special time with Animal Radio®. She's so cute you just want to pinch her!
http://www.WigglesDogWigs.com


Hear Ruth Regina on Animal Radio®

Jack Hanna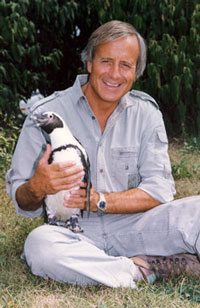 Top Ten Endangered Animals List
Jack Hanna, popular host of the hit television series, Jack Hanna's Animal Adventures, is one of America's most beloved naturalists and adventurers. Each week, Hanna takes millions of family viewers on exciting journeys to learn about animals and the places they live. Hear him talk about some of the animals that are currently endangered, and find out how you can help save these endangered animals.
http://www.JackHanna.com


Hear Jack Hanna on Animal Radio®

Why Do Dogs Yawn?
Mike Fry, Animal Ark Animal Shelter and Host of Animal Wise Radio with Dr. Linda Wolf


Somebody asked me one why their dog yawned so much? Well, people usually yawn when they are tired or bored. But among dogs, yawning is often a signal that they are feeling stressed. A good yawn briefly lowers their blood pressure and helps them to stay calm. So next time you see your dog yawn, realize that he might be in a stressful situation and help him out.


Hear Dr. Linda Wolf on Animal Radio®
Kyle Orent BID ON COLLAR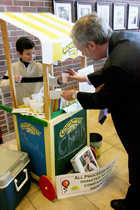 Montage of Kyle on Animal Radio®
Listen in as we tell the story of Kyle Orent, an 8-year-old from Northport, New York who raised more than $20,000 selling lemonade and donated it to Canine Companions for Independence. When asked why he chose this charity, Kyle says he is a big animal lover and likes how these animals have been trained to assist their humans and wants to help.
Well, that wasn't enough for Kyle. His next endeavor was to raise an additional $10,000 by auctioning off autographed dog collars signed by celebs. Animal Radio®, through the generous donation of 100 collars from Bamboo, has helped Kyle to reach his goal.
Some of the celebrities that have autographed these collars are Leslie Nielsen, Betty White, Sheena Easton, Joe Namath, Donald Trump, Billy Joel and Tatum O'Neal, to name a few.
Now, it is up to you. The auction last for 10 days beginning August 30th. Please visit Kyle's Charity Auction on eBay and let the bidding begin! Not only will you receive a great collar autographed by a celeb, but also 100% of the proceeds goes to a great cause, Canine Companions for Independence. Everyone wins!


Hear Kyle's Story Animal Radio®
Hollywood Pigeons Go on "The Pill"
Laura Dodson, Argyle Civic Association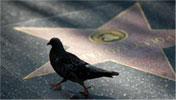 Research shows that pigeon flocks cannot be eliminated through methods such as trapping, poisoning or other conventional means. The flock will grow back to the same size or larger as their numbers are removed. The birds mate for life in the same home and live for up to 15 years.
After months of research, investigation and meetings with City of Los Angeles officials, the Argyle Civic Association contacted PETA (People for the Ethical Treatment of Animals) for assistance with the pigeon problem. PETA, the world's largest and most important animal rights group, strongly advises against the feeding of pigeons and other wild animals.
PETA provided the resources on using advanced new methods of reducing the size of the flock. One method in particular looked promising: OvoControl™
OvoControl™ is a birth control method for birds and was registered with the United States EPA in May of 2007. The technology has been developed by Innolytics LLC, a hatch-control company based in Rancho Santa Fe, California. OvoContol™ is administered to the birds via a special "treat" which is distributed to the pigeons from rooftop dispensers. The active ingredient, nicarbazin, interferes with the development of the vitaline layer separating the egg white and yolk. This membrane is vital to the viability of the egg and without it the egg cannot develop or hatch. Originally developed to control populations of resident Canada geese, the method has also been successfully tested on feral pigeons under the guidance of the USDA Experiment Station in Gainesville, FL.
http://argylecivic.org


Hear Laura Dodson Animal Radio®

HOMELAND SECURITY - Emergency Planning For Your Pet's Safety
Erin Streeter, Ready Campaign


The thought of losing a beloved pet is truly something no pet owner can comprehend. People rely on their pets for companionship and our pets in turn rely on us to take care of their everyday needs. That is why the U.S. Department of Homeland Security's Ready Campaign is urging pet owners to take action during National Preparedness Month, which is held annually in September, to plan for their pet's safety if an emergency strikes their community.
Ready is a national public service advertising campaign produced by The Advertising Council for the U.S. Department of Homeland Security, which is designed to educate and empower Americans to prepare for and respond to emergencies including natural disasters and potential terrorist attacks. As the Department encourages families to prepare for emergencies through Ready, we are regularly asked if there is information appropriate for pet owners. In response to these requests, Homeland Security has partnered with several national animal organizations to develop emergency preparedness information for owners of domestic pets.
The U.S. Department of Homeland Security consulted with a number of organizations experienced in animal health and wellbeing to develop Ready information for pet owners. These organizations include American Kennel Club (AKC), American Society for the Prevention of Cruelty to Animals (ASPCA), American Veterinary Medical Association (AVMA), and Humane Society of the United States (HSUS).
Included in this Ready Campaign information is a brochure and instructional video that highlight the key steps pet owners should take to prepare themselves and their animals. The brochure and video encourage pet owners to make an emergency supply kit including pet food and water, medications and medical records, leashes, ID tags and other appropriate supplies. The communication pieces also recommend pet owners have an emergency plan that considers their pets needs and that they learn more about the types of emergencies that can happen in their area and the appropriate responses.
Pet owners can download the free brochure and instructional video from the Ready Web site or request a copy of the brochure by calling 1-800-BE-READY.


Hear Homeland Security Animal Radio®

Flying Dog is Grounded
Vladae, The Dog Wizard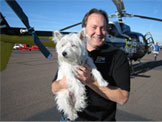 Molly, the flying dog, has been grounded since the death of her guardian, Craig Smith. Craig was a helicopter pilot whose helicopter collided with another news helicopter in Arizona while covering a news story. Molly had become a television personality by riding along with Craig to cover the news.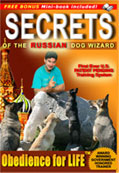 Vladae recalls fondly his tales of working with Craig and "Molly the terror!" in training her to become the worlds first flying dog with unofficial permission from the Aviation Department.
Also, listen in for some great tips on training your dog. For instance, did you know that you should always eat first and then feed your dog? And look for Vladae the Dog Wizard's syndicated problem solving segments. The first one discusses the problem of dogs taking over the bed!
http://www.911DogWizard.com


Hear Vladae Animal Radio®


Animal Radio® made possible by: Safe-Guard


Get ready for spring by protecting your dog ­ and your family ­ against intestinal worm infections! Did you know that eggs and larvae that infect dogs can survive in the environment for months ­ even in extreme winter weather conditions? And that those same parasites can also infect humans? Why take chances? Make intestinal deworming an important part of your dog's routine health care with Safe-Guard® Canine Dewormer ­ a safe and effective way to eliminate and prevent the major intestinal worms that can infect dogs all year round. Just sprinkle it on your dog's food twice a year, for complete peace of mind!
Visit www.Safe-Guard.com for information on treating and preventing intestinal worms.
Veterinary Minute on Animal Radio Network
with Dr. Jim Humphries
High Tech Lost and Found
Microchip ID For Pets Not Yet The Answer

Without a doubt, microchips provide the most reliable and most secure method of identifying your pet. But, with the never-ending controversy over different types of microchips, can you really rely on this "high-tech" ID tag?
Candy and Tony Abercrombie trusted that they had done a good thing to protect their pets. Every one of their four dogs had a microchip implanted so that they could be easily identified if they were ever lost or stolen. But, what happened one day when two of their dogs, Romie and Max, ran away? Little did they know that both dogs could have been lost forever. What went wrong? How did a safe, secure, and "fool-proof" pet ID fail these pet owners?
Essentially, microchips are computer chips about the size of a grain of rice. Easily implanted under your pet's skin by a hypodermic needle, microchips provide permanent identification that won't wear out, fade, or get lost if the pet runs away. Special scanners find the microchip and can translate into a specific ID code. These unique numbers can then be found on a database and, with luck, the owners can be contacted and the family will be together again.
The first issue that nearly cost Romie her life was the fact that there are multiple chips being marketed today with at least four different types of frequencies. Over the last 17 years, the predominant frequency in the United States has been the 125 kHz frequency. Romie had a different chip, one that emits a frequency of 134.2 kHz, otherwise known as an ISO chip. The local animal shelter was using a scanner designed for 125 kHz chips and actually missed Romie's chip!
Luckily, a shelter employee recognized Romie and was able to contact Candy promptly. This confusion of frequencies has caused a storm of controversy. According to Dr. Dan Knox of the AVID Company, a U.S. microchip pioneer, these multiple frequencies will continue to put pets at risk by confusing the system. "There are more than 100,000 scanners capable of identifying chips at 125 kHz in shelters currently. Adding new frequencies will only cause more work for under-staffed shelters and will potentially be dangerous to pets."
Dr. Knox's concern was validated in 2004 when a young dog was euthanized after a Virginia shelter failed to find a microchip. The dog had been implanted with the ISO standard chip and the shelter could not read this chip.
With the exception of the United States, the rest of the world has been using the ISO chip for identification. Recently, 2 major veterinary pharmaceutical companies have teamed up with microchip manufacturers to create a stronger support system for the ISO chip by handing out more than 60,000 new scanners that are capable of reading all four frequencies in use. Julie Lux of HomeAgain Pet Recovery says that "our first focus is to protect the pet. We want to make the job of the veterinarian, the shelter worker, or pet rescuer easier so that more pets make it home."
But the mixed up frequencies are not the only real problem with this high tech system. Remember Max? Max almost didn't make it home despite the shelter finding his chip. Max had never been registered into a database. When the shelter scanned his chip, the ID code told them that this particular chip had been sold to a particular veterinary hospital. When contacted, the veterinarian had kept proper records of all chips implanted and they were able to send Max home. Not exactly how this "high-tech" lost and found system is designed to work!
This second major issue then is that many pets are not properly registered. In fact, Michael Gendreau, product manager for the ResQ® ISO chip manufactured by the Bayer Company states that less than half of microchipped pets have been entered accurately into any database ­ a major fault with this system. Ms Lutz agrees and adds "15% of Americans move every year. With everything that happens in a move, how many people will remember to change the address and phone number for their pet's microchip?"
All of the microchip manufacturers agree that veterinarians and shelters must be strongly proactive in finding ways of getting the information into an easily accessible national database, something that is not currently available. Unfortunately, it appears that many of the registration websites are complicated and not very user friendly. Pet owners have reported failure to receive confirmation of registration and have even had trouble inputting any other information, such as rabies tag numbers. Some of the marketing has gotten so out of hand that the AVMA is debating a resolution to help curb problems. According to Ralph Johnson, Executive Director of the Colorado Veterinary Medical Association, "Pet recovery databases should be used solely for the purpose of bringing pets home and not for medical records access or marketing purposes."
These problems are obviously overwhelming to pet owners and veterinarians are concerned as well. This wonderful technology is simply not ready for prime time. Old fashioned methods, such as ID collars or a "get me home tag" a free service, should be used along with the microchip until issues can be resolved ­ hopefully sooner rather than later. Visit www.MyVNN.com to monitor this story and watch a video to help clarify the confusion.

Dr. Humphries is a veterinarian in Colorado Springs and the National News Director for Veterinary News Network at http://www.MyVNN.com. Hear the Veterinary Minute exclusively on Animal Radio®-LISTEN TO ANIMAL RADIO NETWORK NOW|
Animal Radio® made possible by: URINE OFFF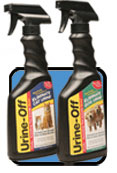 Did you know that Urine Off is the #1 Vet recommended Urine Odor and Stain Remover. In fact, for the last 3 years THOUSANDS of Vets nationwide have recommended Urine Off to their clients, solving their #1 Household problem, unsightly urine odors and stains. Urine Off's professional strength formula is designed to remove odors and stains ­ even old ones, by getting down to the source of the problem and removing it permanently. Endorsed by many of the leading animal organizations, and sworn on by our thousands of loyal customers, who after using it always say the same thing: "Thanks Urine Off, finally something that works." http://www.UrineOff.com
ASK THE CAT COACH with Marilyn Krieger
How Do I Get My Cat Used to the Outdoors?



Dear Cat Coach,
I have just adopted a rambunctious 4 month old kitten from the shelter. She is very active, running, scratching, biting, climbing up my drapes. Since I'm not used to so much activity, I've decided to start letting her outside. She'll have a creek and woods to explore. What is the best way to get her used to being outside? I don't want her to run away - New Kitten owner
Dear New Kitten Owner,
Your kitten will live a happier, longer and healthier life if she is a 24/7 indoor kitty. Statistics show that your new little kitten will live at least 3 times longer then a cat that has outdoor access. The outdoors presents all sorts of dangers to cats, including other animals, cars and diseases. Even though it sounds like living next to a creek could be a fun for a cat, in reality, it is very dangerous. Creeks are perfect hangouts for predators such as raccoons as well as other large animals that would view your kitten as an appetizer.
Instead of allowing your kitten outdoors, make the indoors more fun then the outdoors. Provide environmental enrichment and entertainment for your kitten. Start by providing cat trees. Hours of entertainment and stimulation can be provided by positioning a cat tree next to a secure window and then hanging a bird feeder outside the window. Wide, carpeted window perches can provide entertainment for her also, giving her opportunity to scope out the neighborhood from the safety of her home. Additionally, hanging a bird feeder outside the window with the perch adds variety and excitement to a cat's day.
Create scenarios where your kitten works a little for her food. Encouraging her to work for treats will stimulate her mind and is fun. Treat balls inspire cats to chase and busy themselves, while they remove the treats from the balls. There are treat balls commercially available, or they can easily be made by taking a lattice ball and stuffing it with healthy treats or dry food. Many imaginative treat structures can be built out of every-day items. Triangular pyramid type structures can be created from fastening empty cardboard toilet paper rolls together. Placing healthy treats or dry food in the openings will encourage cats to work for their treats. There are some interactive toys and puzzle boxes such as the Peek-A-Prize available that can function both as a toy and a treat box.
Televisions and cat-centric videos can provide stimulation and entertainment for your kitten. These videos are available in different formats and are made specifically for cats. They feature the sights and sounds of birds, fish, mice and other animals. Some cats are fascinated by these videos; others give a passing glance and continue with their own agendas.
Many cats enjoy the company of other cats. Bringing another cat into the household can provide stimulation and someone to play with while you are away at work. Another kitten will also help channel that rambunctious kitten energy. It is important to consider both cats' personalities before bringing a newcomer into the house. Some cats do not adjust to another cat in the household. Additionally, it is very important to take a long time when introducing a strange cat to the resident cat. Proper introductions can take months.
Most importantly, interact with your new little kitten frequently throughout the day. Have regular play, grooming and snuggle sessions with her.
Please keep your little kitten safe and healthy. Keeping her indoors and providing her with entertainment and stimulation will help insure she lives a long happy life.
Marilyn Krieger, CCBC is a Certified Cat Behavior Consultant. She can be reached for phone or on-site consultations to help solve cat behavior problems either by e-mail marilyn@thecatcoach.com or by phone: 650 780 9485. Additionally, Marilyn teaches cat behavior classes and is available for speaking engagements. You can find out more about The Cat Coach at http://www.thecatcoach.com Marilyn is certified through The International Association of Animal Behavior Consultants. Copyright August 2007 Marilyn Krieger, CCBC All Rights Reserved.
Animal Radio® made possible by: SIMPLE SOLUTION NATURAL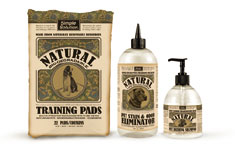 Earth conscious consumers now have an eco-friendly choice in pet care. The Natural line of products by Simple Solution is completely, 100% all-natural. The Biodegradable Training Pads, used by many pet owners as an indoor potty, are 100% biodegradable even by California's standards. They'll biodegrade faster than an orange peel! The line also offers an all natural Pet Stain and Odor Remover that's a great alternative to harsh chemicals found in traditional household cleaners. Simple Solution® Natural Pet Bathing Shampoo cleans and conditions with all natural ingredients including, plant-based mild cleansers, Aloe Vera, Vitamin E and Pro Vitamin B-5. Simple Solution Natural is based on a way of life! Find Simple Solution at Petco, PetSmart or your local pet retailer. www.simplesolution.com


To License or Not to License - Why Comply?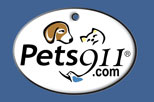 PETS 911 encourages pet owners to comply with pet licensing laws in their area. If your pet ever gets lost, you will be happy to have paid the money for the license.
Did you know that only 30% of dogs and 2-5% of cats entering shelters each year are reclaimed by their owners*?
A lost pet has a higher probability of being returned to you if it is licensed. First of all, a private citizen finding the pet has a starting point to locate you. If the pet is taken to the shelter or picked up by animal care and control, a licensed pet is in the system and can be returned easier and faster.
For pet owners who do comply, some shelters offer:
free rides home from the shelter
a "first stop" visit to your home before your pet is ever taken to the shelter
door hangers and/or phone notification that your pet is at the shelter
free day(s) for time spent at the shelter (no cost or reduced cost to reclaim your pet)
longer stays at the shelter while every effort is made to locate you or your alternate contact

And... there's one other huge reason ... Pet owners who comply with licensing save lives.
License fees support the return of thousands and thousands of lost pets each year and the adoptions of many more. License fees may also be used to help reduce pet overpopulation through spay and neuter programs and through community education.

When you do license your pet, please remember to:
Update your information with your city or county if you move or your primary contact information changes.
Put the license on your pet's collar. Seems like a no brainer, but one PETS 911 staff person used to file her dogs' licenses when they came until she learned the benefits of having that tag on her dogs.
So, for the cost of 2 to 4 mocha lattes, you can have piece of mind and help pets in crisis.
Please visit Pets911.com for our lost and found service, to find an adoptable pet, or for pet-related information.
*Source: Humane Society of the United States Pet Overpopulation Estimates. Hsus.org
Animal Radio® is proud to partner with Pets911! Hear about the latest Pets911 activities on-air on Animal Radio®
Bula Venaka and G'day from down under!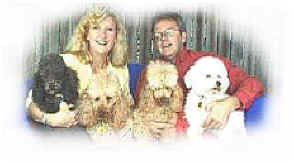 Those first two words are from Fiji it's a traditional welcome.
The Republic of Fiji is a group of about 320 tiny islands in the South Pacific about the same flying time from LA to Hawaii
But that's where the difference stops!
We went to Fiji from Sydney Australia about 20 years ago to an island resort called 'Mana' ­ or magic. And Magic it was at the time ­ spearfishing, game hunting and turtle eating all of which we pretty much did!
Boy how times have changed
Fijians have now all but consumed most of their native birds and turtles ­ the endangered Hawksbill Turtle for instance. Storms and tourism have demolished much of the habitat of native birds and the (now) endangered Banded Iguana and Banded Brail ­ a kind of flightless bird.
The lack of animals locally really astounded us, and alerted us to what is really starting to happen across the world generally.
No we're not wannabe environmentalists ­ but we are becoming acutely aware that if we don't all stop to think of the long term consequences of whaling, indiscriminate fishing and hunting, commercial and tourist development, logging habitat areas and even back burning for fire hazard reduction, then it will be even harder for our children's children to see any wild animals at all!
To their credit, Fijians have now realized the result of their past unsustainable traditional ways and have made great strides to turning around what potentially could have been an absolute disaster. Fiji relies almost totally on tourist dollars. Imagine going snorkeling and not seeing a fish or only seeing dead coral!
Fiji now has designated marine parks, breeding programs for Iguanas and Turtles and much more and it's starting to show. Kids are being educated about their environment and we hope that in another 20 years, many species of bird, fish and land animals will have made a remarkable return to this South Pacific paradise.
So what has this got to do with pets and how can we do anything about it?
Regarding pets ­ Cats are superb hunters and can destroy several birds, snakes and lizards every day if allowed to roam. They don't have to be in cages, but cats can be trained to stay indoors and prefer indoors ­ it's a choice cat owners need to make!
Much the same with dogs. Here in Australia dogs kill hundreds of Blue Tounged Lizards every summer without ever leaving home! Dog owners need to locate local fauna habitats in their own gardens and either fence it off or keep their dogs away from the area.
Take a moment to listen to Pet Talk Radio via the Animal Radio Network for more of our recent visit to Fiji and no... we won't be eating turtle meat again - ever!
Hugs for your pets
Brian & Kaye

Hear Pet Talk Radio! on Animal Radio Network - LISTEN TO ANIMAL RADIO NETWORK NOW - Check schedule for showtimes
Search Animal Radio® Network
LISTEN TO ANIMAL RADIO NETWORK NOW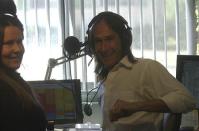 NETWORK PROGRAMS:
Animal Radio®
Pet Talk Radio!
Animal Wise Radio
Talk with Your Animals
Veterinary Minute and Animal Minute
Voice of the Animal



Currently On-Air
Animal Radio® Network Full-time channel

LISTEN TO ANIMAL RADIO NETWORK NOW
LISTEN AT WORK...all day long. Fresh animal programming streaming online 24/7. Be sure to view our programming schedule to catch your favorite show.


You can also listen to Animal Radio Network's full-time Animal Channel ANYTIME on ANY CELL PHONE, ANY PROVIDER. UpSnap now features Animal Radio® Network LIVE 24/7.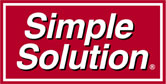 Get live breaking news daily thanks to Simple Solution NATURAL line of pet care products. Simply text "ANIMAL" to 27627 to listen anytime FREE. (your provider's standard rates apply). Learn more.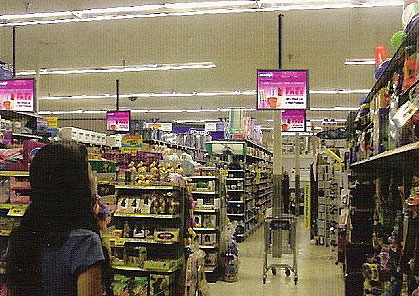 PET STORES, VETS, GROOMERS: Would you like to broadcast Animal Radio Network in your store or office? Call 435.644.5992 to get set up. Animal Radio Network is simulcast throughout America to your store.


KFXD - BOISE BECOMES 95TH Animal Radio® AFFILIATE: Hear Animal Radio® Sundays 5-7pm on KFXD All Talk am630 - Boise, Idaho. Animal Radio® airs on 95 multi-niche affiliates including Los Angeles flagship KOST 103.5 FM.
Interested programmers/stations may get Animal Radio® market exclusive: 435.644.5992.
Waiting?! With Certainty and Clarity


Don't you just hate to wait?! It doesn't matter what you are waiting for: traffic, doctor's visit, special occasion, a business to open. "Come on, come on. I don't have all day. I want it now." You mutter to yourself. This feeling also pertains to you actively searching for the perfect piece of clothing, a barbeque or a pet. Again, you mutter, "I can't find it. Why, Why?" It can be so frustrating! You wind up more tense and frustrated because the harder you look, the more it does not materialize.

The reason for this is you are preventing it from happening because the Universe is giving you what you are paying attention to - what you don't want (where is it, I can't find it, why, etc.) instead of having you pay attention to what you do want. The Universe always provides the type of feelings you are putting out or paying attention to. You do this by the things you think about most often or talk about. If you are busy thinking you aren't getting what you want and wanting to know where it is; or worse yet, worrying about where it is and why it isn't there yet, guess what you are spending the most thinking about? The absence of the thing you want. So, that is what you see - more of the absence of what you want. How about changing your perspective. How about stating what you want and letting the Universe deliver it to you. Think about what it's like to have it and how it feels to have it. Ask and wait to receive.

By waiting to receive, I don't mean keep thinking about how you don't have the thing or obsessing about not having it. I mean become clear on what you really want, feel what it is like to have it, talk about what it's like to have it and the whole time being certain that it is on its way to you, feeling the calm of knowing you are already having the thing and just listening for the appropriate action or inspiration to come that shows you where it is. The Universe will deliver it in the most appropriate way and at the most appropriate time - even though neither of these things may be when you think you want it.

This idea will probably go against what you currently do. So how can you stay calm in the middle of traffic or waiting for a doctor's appointment or searching for something? The answer is incredibly simple. It is also incredibly difficult for most of us to do. Relax, visualize and feel what you do want and feel it in present tense instead of future. Energy is the thing that draws to you. If you are busy feeling it in the future, it will never get to you because the future never gets to you. When it comes, it is always the present. Then you have to employ that word so many of us really don't like - patience. Be patient until the circumstances come around that shows you where the thing you want is. If you do this, the Universe will re-arrange your experience of what you don't want to what you do want.

My coordinator, Martha and I were discussing how our animal kids have come to us because we waited to receive instead of physically searching for them. Her favorite story is about her Toy Poodle named Crystal. She and her husband had wanted a dog for many years. Because of various things such as size of dog and life style, a dog had not graced their lives. One day 7 years ago, they went to see a relative. As they were pulling up in the driveway, a Yorkie ran towards the car. Martha jumped out of the car which might have been still moving and picked up the dog. She said, "Oh, I just have to have this dog." These words surprised her because she was not looking for a dog. If she was looking for one, she wanted a large dog. The long and the short of this part of the story was the Yorkie went to live with someone else. The Yorkie just opened up for Martha the feelings of having a small dog.

As the weeks went by, Martha knew she wanted a dog. She and her husband talked about having a dog. They both agreed it was a good time for the family. He picked up an application at the local Human Society. It sat in the to-do pile on the kitchen counter. They went on vacation for a week. Actually, it was more like a visitation with relatives. Her sister had just gotten a puppy. It kept reminding Martha about how much she wanted one. The first day Martha got back from her trip, she was too tired to think about a dog. The next morning she felt an urge to fill out the application. When it came to filling out what size dog, she was not sure how to fill it out. She heard the word, "toy."

With the application filled out, she and her husband went to the Humane Society and started looking at the small dogs. It was very confusing because there were two signs over each cage. At one particular cage her husband was reading one sign; she was reading the other. They both could not figure out how the descriptions fit the dog they were looking at. They could not find a "toy" in either the cages for the small dogs or in the cages for the large ones. Disheartened they took one last look in the small cages. All the while Martha was wondering if the Universe had played a cruel joke. Just as they were stepping away from all of the small cages for the last time before they went home, her husband saw out of the corner of his eye a blanket move and out came a Toy Poodle. It was love at first sight! Crystal has fit seamlessly into her life with them and their cats.

The secret of waiting to receive is not looking until there is inspiration of some sort, just getting out of our own way and letting the Universe serve us. Remember the harder we try, the more we push against the flow.

In my own life, there are numerous stories of how this has played out. There was Spirit, the Golden Retriever. I started out as number 35 on the list for puppies from this litter. I steadfastly knew that if my boy were coming through this litter, something would happen and he would be with me. As things worked, I went from number 35 to number 1. The day after the puppies were born, the wife of the man who was number one suddenly became extremely allergic to dogs and her doctor told them they couldn't have any dogs for the wife's wellbeing. (Not something I wished for.)

Then there were Mercury and Venus, my kitties. I was buying bird food at a pet store. The food had been special ordered and was 6 weeks late in getting there. As I was leaving the store, a little gray kitty ran up and wrapped all his legs around my ankle. When I put my bag down and bent down to say hello, another kitty jumped into the bag. I then recognized who they were and that was that.

Braveheart's breeder called me 3 months after I had contacted her to ask if I still wanted a boy puppy. He was there.

Faith came when I was looking for a boy puppy.

Candie's litter was the only one being born at the time when I was told to find a girl dog.

Ala's previous person was the floor director on the set of the TV show I used to do. I overheard her talking about needing to find a home for her horse and knew he was to come to me. DreamWeaver, another horse, came when a person I had met months previously for another reason told me he thought a friend of his had a baby horse I wanted. Diego and Deleite came because a friend of mine sent an email to me asking if I knew someone who would want them. When I looked at the picture, it was apparent to me that these were the 2 horses who had been telling me for the previous 2 years that they wanted to come to me and I kept telling them to wait for various reasons.

Some of these kids I had been told were coming, some just showed up. When the Universe knows what you want, especially something from the bottom of your heart and soul, it arranges it when you are in alignment with receiving it. Have fun expecting the things you want and receiving them.

Until next time, I'm Joy reminding you, you can never love your animal companions too much. You can only love them, hopefully, enough.

If you would like to schedule a private session with Joy, call 425-867-1779 or go to www.TalkWithYourAnimals.com. If you are interested in being a caller on Talk with your Animals, please email Martha@AnimalRadio.com to make arrangements. Joy Turner is a regular Animal Radio® correspondent. She can be heard daily. LISTEN TO ANIMAL RADIO NETWORK NOW


Animal Radio® made possible by: American Anti-Vivisection Society


The FDA has moved biotech companies one step closer to being able to put milk and meat from cloned animals on your grocery store shelves-without labels. Cloning seriously threatens animal welfare, and you should have the choice to avoid these products! You can help by calling on the FDA to keep cloned foods off of grocery store shelves. Learn more at http://www.EndAnimalCloning.org
Just because we can clone animals for food, doesn't mean we should!
Voice of the Animal on Animal Radio Network
Rae Ann Kumelos Ph.D.
Thanks for the joke, Coyote



Have you ever had occasion to meet Coyote?
In the mythic pantheon, coyote is the trickster. One Native American story tells of how the Creator intended for all the stars to be placed in the night sky in a very orderly fashion. All was going quite well until Coyote grew bored with this slow process, and in a fit of impatience threw the stars heavenward in a dazzling display of cosmic disarray, the reason not all of the stars are in identifiable patterns today.
Coyote's mythic trickster signature is seen in the Roadrunner cartoons; Wile E. Coyote is always plotting some absurd joke that inevitably backfires on him. Coyote's mantra is: "I will show the people what not to do by doing it." Coyote often assumes this role to teach us something, but it is not always an easy lesson, because the joke is often on us.
Recently I was on a very full airline flight. A woman was looking for a seat, and the only one left was the middle seat next to me. I just happened to be involved in a very good book about kindness to animals, and I was reading the chapter about the practice of non-violence toward all beings, including non-violence of thought. As the woman took her seat next to me, I was horrified to see that she was carrying a full-length fur coat--a fur coat made from the skins of coyotes. As if that were not enough, as she settled into her seat, she pulled out of her bag a very pungent foil-wrapped package full of bacon, which she proceeded to happily eat, slice by slice.
The irony of a coyote-clad woman eating bacon slices while I was reading about factory farming and the cruelty of the fur industry was not lost on me. Clearly it was no accident that the only seat left for her on the plane was next to me. Yet, I wondered, what am I supposed to do with this situation? Am I supposed to give this woman the book and suggest she read it? Is it my job to enlighten her on the plight of the animals that had been killed for her coat and her meal? Was I supposed to ring the flight attendant and see if there was possibly one more seat available and move?
As it turns out, I did none of these things. That paragraph about non-violence of thought was staring at me from the opened book on my lap. And I was so angry, and so judgmental, so violent in my thoughts toward this woman, that I knew anything I said would be inappropriate and probably create quite a ruckus. So, for the rest of the flight, I struggled with my judgment, my anger, and my sadness for the animals. Finally, as we were landing, I knew I had to make some contact with this woman, so I asked where she was from. She was from a city in the Southwest (like she needs a fur coat there I thought), and she was a flight attendant. I looked at her coat, and all I could say to her was, "I will be writing about you some day."
"Oh, she replied, "that's nice," and proceeded to help me take my bag out of the overhead bin. "Have a nice day!" she smiled as she walked off the plane.
Cruelty to animals for our vanity and food is no laughing matter. But, as I got off the plane, I realized, the joke was truly on me. Coyote, that old trickster, had paid me a visit in the only way that would really get my attention to teach me this lesson: that judgment and righteous anger solves nothing. Instead--next time--kindness, compassion, and a big dose of coyote's cleverness and humor, might just do the trick.

Visit us at http://www.voiceoftheanimal.com to hear more stories and to order CD's of Voice of the Animal programs. Copyright ­ 2007 ­ Voice of the Animal. Rae Ann Kumelos is a regular Animal Radio® correspondent. She can be heard daily. LISTEN TO ANIMAL RADIO NETWORK NOW
Animal Radio® is made possible by: GET SERiOUS!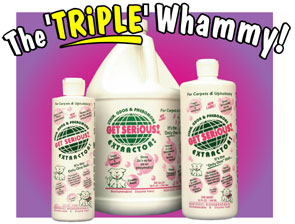 - Extracts stains & odors COMPLETELY -in only 3 minutes! - Extracts the urine & the pheromone -so pets aren't attracted back to re-mark!
- Never leaves any "yellowing" behind (like most enzyme-based cleaners) and even removes old locked-on "yellowing" - left behind by other cleaners!
-1 bottle of GET SERiOUS! cleans as much as 2 bottles of the competition because you only use 1/2 as much as the others! - $AViNGS ! $AViNGS ! $AViNGS !
http://www.GetSeriousProducts.com

Email your events to: root@AnimalRadio.com
Animal Radio® is proud to partner with the following event:

2ND ANNUAL "RACE FOR THE RESCUES"
Animal Rescue 5K Run/Walk and Adoption Day
THE ROSE BOWL, SUNDAY OCTOBER, 28, 2007
Event to Also Include a Celebrity Art Auction, Pet Halloween Fashion Show & Adoption Event, Pet Psychic and More
Actress Jane Lynch Returns as Host
The date for the premiere fundraising event for the Los Angeles animal-loving community has been set. The 2nd Annual "Race for the Rescues" 5K Run/Walk at The Rose Bowl in Pasadena will be held this year on October 28th. The event will benefit non-profit animal rescue organization The Rescue Train, as well as Best Friends Animal Society, Kitten Rescue, Animal Alliance, A Dog's Life Rescue, Four-Legged Friends Foundation, The Lange Foundation, and Molly's Mutts & Meows. Each year these groups care for and find homes for almost 1,500 abandoned dogs and cats annually. Celebrity host Jane Lynch (THE 40 YEAR-OLD VIRGIN, BEST IN SHOW) will be returning to emcee the event again this year and PETCO, Natural Balance, Animal Specialty Group, and Eye Care for Animals have already signed up as sponsors.
"What many animal lovers don't know is that here in the City of Angels, hundreds of dogs and cats are euthanized each week in our city shelters," explains Lisa Young, Director of the Rescue Train. "It is our mission to bring the community together with the common goal to eliminate this suffering through hands-on rescue, education and awareness." Last year's inaugural event, the only one of its kind which brings so many groups together for this common cause, had hundreds of participants and raised $63,000. This year's turnout promises to be much larger, bringing together Girl & Boy Scout troops, school classes, corporate teams, families, and other groups and individuals for a day of fun and fundraising for our furry friends!
In addition to the 5K run and walk, Race for the Rescues will also feature:
Walk of Paws - A celebrity art auction featuring one-of-a-kind works created by celebrities and their pets. (Past participants include famous animal lovers Jessica Alba, Drew Barrymore, Jim Belushi, Courtney Cox, Paula Abdul, Jennifer Aniston, Charlize Theron, Carmen Electra, Famke Janssen, Amanda Peet, Lionel Richie and NBA legend Bill Walton.)
1 Mile non-competitive Kids Race.
Pet Halloween Adoption Event & Fashion Show - After showing off their Halloween best, these "spooktacular" pets from the Pasadena Humane Society/SPCA and Los Angeles Animal Services will available for adoption!
A silent auction featuring such items as tickets to TV show tapings, specialty pet products and services, spa packages, portraits, photography, jewelry, celebrity memorabilia, gift baskets, gift certificates for dining, travel and adventure experiences, and much more.
Kids' Costume Contest, Drawing Class by former Disney animator, Pet Psychic, Dog Training Demonstration, fun prizes and more!
For full details on Race for the Rescues and information on The Rescue Train, please go to www.racefortherescues.org or www.rescuetrain.org
***
Saving Shelter Pets, Inc. Needs Your Help! Saving Shelter Pets, a small but growing 501c3 animal rescue organization, is entered in an exciting fundraising contest, sponsored by SixDegrees.org, Kevin Bacon's online charitable initiative. Saving Shelter Pets is competing with other 501c3 non-profit organizations to see who can accumulate the highest NUMBER of online donations between now and September 16. The six charities with the most donations get a matching funds grant for 100% of the money they raise during the contest, up to $10,000!

Animal lovers and animal rescue supporters are urged to help Saving Shelter Pets get the matching funds grant, by donating just $10 (minimum donation size) to their organization, through the link below. Remember ­ the contest counts the NUMBER of donations, not the amount of money raised ­ so a $10 donation helps as much as a larger contribution.

Saving Shelter Pets supports companion animal welfare through a number of programs. The Rescue & Transport program moves homeless pets out of high-kill shelters and in to no-kill rescues, for adoption into loving forever homes. They sponsor and coordinate a low-cost Spay/Neuter program and a Heartworm treatment program. Their signature program is Puppy Promises ­ a unique intervention program that rescues unwanted litters of puppies BEFORE they enter an animal shelter, and spays the mother dog to prevent future pregnancies.

For the Saving Shelter Pets charity badge, donate through Network For Good (the online charitable giving site that hosts the contest).

More information about Saving Shelter Pets (and another link to the donation badge) can be found at their website: www.savingshelterpets.com

More information about the fundraising contest can be found at the SixDegrees website: www.sixdegrees.org

Saving Shelter Pets is a 100% volunteer organization. All donations are tax deductible, and 100% of the money donated will go DIRECTLY to help companion animals in need. On behalf of the animals, Saving Shelter Pets thanks you for your support!
***
Nathan Winograd Redemption Book Signing in Minneapolis/Saint Paul
Tuesday, October 2, 2007 at 6:00 PM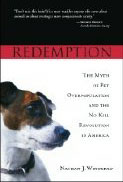 Author and humane advocate, Nathan Winograd is coming to Minneapolis and St. Paul to present his compelling new book entitled, Redemption The Myth of Pet Overpopulation and the No Kill Revolution in America.
In his book, Nathan describes the history of the humane movement and tells the story of animal sheltering in the United States, which was born of compassion, lost its way, and is moving back to its roots of compassion. Shelter killing is believed to be the leading cause of death for healthy dogs and cats in the U.S. Nathan's book asserts that there is a better way for the humane community to work, and bases his book on personal experience in several communities.
His book is available for pre-order through this event and helps support Homes for All Pets programs. The book will be available for general release on Sept. 1, 2007.
Come for the presentation and discussion, and be inspired to make our community a better place for people and animals!
Animal Ark and Homes for All Pets, MN partners are proudly hosting this event at Hamline University, in the heart of the Mpls\St. Paul metro area (near the state fair grounds.)
This event is in two parts:
Tuesday, October 2
Hamline University
Klas Center
Kay Fredericks Room (3rd Floor)
1536 Hewitt Ave.
Saint Paul, MN 55104
From 6-7 p.m. Nathan will join us for a VIP reception and book signing prior to his presentation. You are a VIP if you RSVP and reserve a book.
From 7-8:30 Nathan will present his book. Tickets are free, but RSVPs are appreciated. He will be available to sign books after his presentation.
This Event is Free -VIP Reception requires advanced book purchase
Order a book to attend the VIP Reception
Hosted By Animal Ark & Homes for All Pets, MN
Animal Ark No-Kill Shelter is proudly sponsoring Nathan Winograd's book signing event, along with the Homes for All Pets, Minnesota Coalition. Homes for All Pets, MN member\partners strive to develop no kill communities in MN and include local Animal Control agencies, and foundations in the Twin Cities Metro area and Duluth. Each organization maintains its own identity while collaborating in strategic ways such as: large scale spay\neuter programs, public outreach and education, and mobile adoption events. Homes for All Pets, Minnesota currently includes the following member\partners: Pet Haven, St. Paul Animal Control, Minneapolis Animal Control, Cause For Paws, Friends of Flicka, The Lawson Family Fund, Animal Ark Shelter, Second Chance Animal Rescue, A Rotta Love, RAGOM (Rescue a Golden of Minnesota), Feline Rescue, Animal Allies Humane Society (Duluth), Minnesota Humane Society (Minnesota Humane Society is not affiliated with the newly merged Animal Humane Society)
Campus & Parking Info
ANIMAL RADIO® PRODUCT REVIEW
for September




(rated 4 out of 5 paws)
SquidSoap by Airborne


SquidSoap was designed to teach children proper hand-washing techniques. But, I don't think you are ever too old to learn how to properly wash your hands. You would know exactly what I mean if you worked around radio disc jokeys all day!
The trick is to wash off the "red ink" that you will get on your hand from the top of the bottle. It should normally take about 20 seconds to remove the vegetable dye.

Of course, I didn't read the instructions and by the time I found out that the red dot was on top of the bottle, I had it all over me. You can have some fun with others in your office to see who is walking around with red dotted hands!
http://www.Squidsoap.com
Send products for review on-air and in this newsletter to: Animal Radio® Network Product Reviews, 233 East 330 North, Kanab, Utah 84741. Products may not be returned.
Rover, Get Off Her Leg! with Darlene Arden

ASK "THE DOG EXPERT" - by Darlene Arden, Certified Animal Behavior Consultant

Q. My neighbor leaves his dog outside, on a chain, all day. This doesn't seem right to me. When he sees people he barks. The poor dog looks so sad and alone. What can be done about this?
Jessica

A. Dear Jessica,
You're so right about that neglected dog. People often buy a dog on impulse and then think they can ignore it, like the refrigerator sitting in the kitchen. But a dog is a living, breathing, sentient being, a new family member, and deserves the care and attention of a family member. Dogs are intelligent and loving. The family becomes their "pack." I've lost track of how many times I've told people that if they want to put something in the backyard they should plant a tree! The dog should not be on a chain, either. Not only can that foster aggressive behavior but any animal roaming by can get at the dog and hurt or kill him.

The yard should be fenced, with food and water available, as well as shade in the summer and a warm shelter in the winter. But most of all, the dog should be in the house with the family, taken for regular walks, involved in play and, preferably, a dog sport. The entire family should be involved in the dog's care and feeding. And he needs regular veterinary exams.

I would suggest talking with your neighbor and suggesting that if they're too busy that they have someone stop by to walk and play with the dog during the day while they're working. Barking when he sees people is a call for attention. If you can't talk with them, call the law enforcement division of your local humane society and ask them to stop by and have a chat with the owners, explaining the proper way to care for a dog. Usually you can do this without the humane society revealing who called in the "tip."

Thanks for caring about that poor, neglected dog and best of luck with your efforts to help him!

"Ask the Dog Expert" is a regular column by Darlene Arden. This month's column features information found in her book, "The Angell Memorial Animal Hospital Book of Wellness and Preventive Care for Dogs," (McGraw-Hill), which helps you, in concert with your veterinarian, design a wellness program based on your dog, your lifestyle and the place where you live, and "Small Dogs, Big Hearts," (Howell Book House), and the newly released, "Rover, Get Off Her Leg!" Further information may also be found on her website: www.darlenearden.com. Copyright 2007 by Darlene Arden. All Rights Reserved.

Animal Radio® made possible by: FIDO FRIENDLY MAGAZINE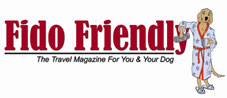 Fido Friendly magazine lists accommodations where you can stay with your dog while traveling in the United States and Canada. Each quarter, our editorial includes hotel, city and state reviews.
http://www.FidoFriendly.com
Don't miss Fido Friendly Travel Talk exclusively on Animal Radio®
ANIMAL RADIO® BOOK REVIEW
for September
Animal Radio® Book Club





(rated 3 and 1/2 out of 5 paws)



Death Roll by Marilyn Victor and Michael Allen Mallory
Hardcover: 349 pages
Publisher: Five Star (May 2007)
ISBN-10: 159414544X
ISBN-13: 978-1594145445

Death Roll is a murder mystery, which takes place in the Minnesota Zoo. During the "Beasty Ball", which is a ball to raise public awareness and funding, the Director of the Zoo is found dead in the crocodile pit. The story takes you through the workings of a zoo, with behind the scene information, on your way to finding out who the killer is.
If you think the characters sound slightly familiar. You would be correct. The lead characters, Snake and Jeff Jones, are based loosely on Steve Irwin and his wife, Terri.

See other reviews at AnimalRadio.com. Send books and literature for review on-air and in this newsletter to: Animal Radio Network™ Book Reviews, 233 East 330 North, Kanab, Utah 84741. Product may not be returned. Allow 5 weeks for review.
ASK THE BIRD FOLKS with Mike O'Connor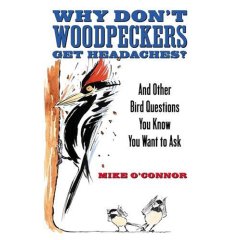 Dear Bird Folks,
Today a white dove appeared in my yard. I'm pretty sure the bird belongs to someone since it is very tolerant of me and doesn't interact with the wild birds. I live next to a church with a huge graveyard and I think the bird was probably released as part of someone's memorial service. Any advice about what I should do to care for the bird and what do you think might happen to it?- Pastor Jonathan, GA
Good afternoon, Reverend,
Thank you for the question. Isn't this a lovely day? You probably can't tell, but I'm trying my hardest to be polite. Usually when I respond to a question I make a few tongue-in-cheek remarks in the opening paragraph, just to see if anyone is actually paying attention. But I'm not going to do that this time. Somehow I don't think it is in my best interest to wise off to a church pastor. There has been enough lightening flashing around here this summer; I don't want to be responsible for any more.
You would be surprised by the number of calls that we get from people who come home to find an unexplained pigeon in their yard. We get them all the time. Anyone out there who still hasn't discovered a lost pigeon in his or her yard may want to pay extra attention to this answer because judging from the amount of calls we get, the odds are that it will happen to you... and soon. And after you read this, not only will you be the household expert on lost pigeons but you won't have to call and talk to me about it, which is a real bonus for you.
Except for the people who raise and train pigeons, I'd bet that most people think of pigeons as stupid birds that hang out in city parks, picking up cigarette butts over and over, thinking they are discarded Fritos. Well, you should know that pigeons not only aren't stupid, but they are extremely adaptable. They can carve out a living in parts of the world where other birds wouldn't last nine minutes. It doesn't take tall trees, lush fields, or running streams to make them happy. The occasional sloppy human is all they need to get them through the day, and there is no shortage of sloppy humans.

The other thing to know about pigeons is that they are homebodies. They aren't into all this crazy migration stuff that many other birds are in love with. Pigeons are like that weird uncle who never likes to go anywhere. They may spend their entire life in the same neighborhood. Oh sure, pigeons will travel about during the day in search of the leavings of the aforementioned sloppy human, but come nightfall they are back in the same beds that they slept in the night before. It is the pigeon's ability to return to the home roost that has given it a place of importance in the minds of many.
For centuries returning pigeons have carried important messages for kings, generals, spies and people who are too cheap to pay the ever-escalating cost of postage. Today, many people raise pigeons for the purpose of racing them. Yes, racing them. The way I understand pigeon racing, the birds are driven hundreds of miles away from their homes and released. The first bird to make it back to the roost wins a trophy. It's clear that pigeons have an amazing ability to find their way home and can do it very fast. What isn't clear is what the winning bird does with all the trophies.
As good as they are, racing pigeons aren't perfect and sometimes they lose their way. Why do they get lost? They can be chased off-course by hawks, become disoriented by bad weather or paid to throw the race by members of the pigeon underworld.
According pigeon clubs, the best thing to do for a lost bird is to offer it food and water; most of the time they are just exhausted and need time to recover. If you are able to capture the bird, pop it into a pet carrier and try to read the number on its leg band. Many racing clubs have websites where you can report the number. A dish of water for drinking and any kind of grain are all they need. Bread, Fritos or cigarette butts aren't recommended for these birds. Remember, they are racers. If the bird is still loose, a little birdseed spread on the ground should do the trick. After some rest and a snack, the bird will usually continue on its way.
The white dove that visited your yard, Pastor Jonathan, is most likely a lost white homing pigeon (pigeons and doves are one in the same) that probably was, as you suggested, part of a memorial service. Many companies breed white pigeons to be used in ceremonies and in recent years it has become popular to release white doves at both weddings and funerals. I know there's a joke about marriage and death in there somewhere, but if I make it, lightening would be the least of my worries.
HEAR MIKE O'CONNOR ON ANIMAL RADIO® Mike O'Connor is the owner of the Bird Watcher's General Store on Cape Cod, which opened in 1983 as one of the first stores in the United States dedicated solely to birding. His column, Ask the Bird Folks, appears weekly in The Cape Codder, The Register, The Harwich Oracle, and The Upper Cape Codder newspapers, and his writing was included in the Best American Science and Nature Writing 2004. Copyright 2007 by Mike O'Connor. All Rights Reserved. http://www.BirdWatchersGeneralStore.com
Have you heard Animal Radio® Network Lately?

So many ways to listen!
Website:
http://AnimalRadio.com
Toll-Free Studio Line is: 1.866.405.8405
View list of AM-FM RADIO STATIONS that air Animal Radio in your city.
Including KOST 103.5 and KBIG 104.3 in Los Angeles
Website:
http://www.AnimalRadio.com
Toll-Free Studio Line is: 1.866.405.8405
For Pet's Sake with Karen Lee Stevens
A Little Horse With Big Goals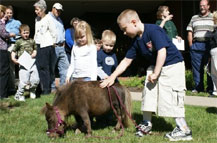 She stands a mere 17.5" tall and weighs 57 pounds. Her brown-and-white coat feels like velvet and her enormous brown eyes suggest a quiet wisdom. They also belie a mischievous side..She likes to untie shoe laces when you're not looking and wiggle under fences to reach grassy fields. When she's not playing with her best friend, Cassie, an Estrella Mountain Dog (I hadn't heard of this breed either; they're very rare), she can be found napping in an Igloo doghouse.
Her name is Thumbelina and she is the world's smallest horse.
Born six years ago at Goose Creek Farms in Missouri, Thumbelina has been turning heads from the moment of her birth, according to her handler Michael Goessling.
"It was early morning of May 1, 2001 and my mom said there was something in the barn that I had to see," Goessling remembers.
"At first I thought it was a possum but as I got closer, I realized it was a tiny foal."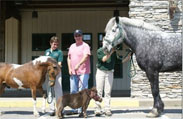 Thumbelina was born to two miniature horses and she is extra tiny because she is also a dwarf, making her a "mini-mini." While she is perfectly healthy in most respects, she does have a few orthopedic issues. If you look closely, you can see that her right rear leg turns slightly inward and she wears special shoes to help compensate for the deformity. And because of her petite physique, she can't carry a rider on her back.
"She's never been ridden and never will," stresses Goessling. "She has other things to do!"
Goessling is referring to the Thumbelina Children's Tour, whose goal is to raise $1 million this year to help sick and needy children. Since May, Thumbelina and Goessling have been, um, hoofin' it around the country in a specially-equipped 30-foot RV dubbed the "Thumby Mobile." This dynamic duo are making stops in the 48 contiguous states and delivering smiles and hope at children's hospitals, schools, summer camps, fairs, horse shows and charitable fundraisers. They will wrap up the tour in November at the Macy's Day Parade in New York City.
In August, Thumbelina visited the HEARTS Adaptive Riding Program (www.heartsadaptiveriding.org) in Santa Barbara. This non-profit organization is dedicated to providing empowering, educational and enjoyable therapeutic horseback riding to physically and mentally disabled children and adults.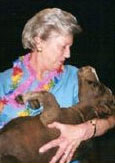 Thumbelina posed for the paparazzi and munched on hay as hundreds of outstretched hands gently stroked her stout body (yes, she's a tad chubby; no she's not pregnant, Goessling tells the curious crowd). She seemed un-fazed by all the hoopla; that is, until a young girl with leg braces and crutches slowly approached the pony's pen. Thumbelina whinnied, trotted over and nuzzled close. For a brief moment, the girl and horse gazed at each other and seemed to share a deep understanding-two different species with two different handicaps-but kindred spirits nonetheless.
Thumbelina is the perfect children's advocate. After all, her name comes from the Hans Christian Andersen fairytale of a woman the size of a thumb.
"The children we visit often have never known a day without illness or pain," Goessling says. "Then they meet Thumbelina and for a few minutes, they can forget their worries and just be a kid. I can't tell you how many times a child's parent will come up to me and say, 'This is the happiest day of my child's life.'"
Thumbelina may be small in stature, but she is big on personality. Goessling admits that she's fiery, "definitely an alpha mare!" But he's quick to add, "She the most pampered and loved horse on the planet."
And at the end of the day, that's the "mane" thing.
When Karen's (Founder and President of All For Animals, Inc.) not horsing around at HEARTS, she's busy answering email. Send her a message at: karenleestevens@cox.net. To learn more about Thumbelina and the Thumbelina Children's Foundation, visit www.worldssmallesthorse.com.

Summer-end
Giveaway



Go to Entry Page

Two Grand Prize Packages worth $450 each. One Cat Package and One Dog Package.

Prizes from
Animal Minute on Animal Radio Network
with Britt Savage
Fish Out of Water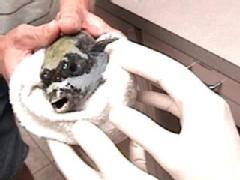 Zoro, the fish, is the mascot of one of Scottsdale, Arizona's most established eateries, Pischke's Paradise.

However, about once a year Zoro has to visit a dentist. Zoro is a blowfish and if his teeth get to large, he will starve to dearth.

A local dentist, Dr. Brian Dolberg has agreed to be Zoro's dentist. At first, Dr. Dolberg was a little nervous trimming Zoro's teeth. But now, after doing it for five years, everyone knows the drill.

It takes about one hour, with Zoro being repeatedly placed back and forth into a bucket for oxygen.

Dolberg doesn't charge for the tooth trimming service. He said it's unlikely his insurance company would accept the claim.

Britt Savage is a regular Animal Radio® correspondent as well as an incredibly talented musician! She can be heard daily. LISTEN TO ANIMAL RADIO NETWORK NOW

St. Paul Feral Cat Ordinance Passes With Unanimous Vote
A big round of applause for the City of Saint Paul. On August 8, by a unanimous vote, City Council adopted a new ordinance that will allow their Animal Control center to participate in TNR programs in an effort to control the growing feral cat problem in the City.

By partnering with Animal Ark, other members of the Homes for All Pets partnership and citizens in the community, we all hope the upcoming Wild Cat Wednesdays program will become a model that other cities can follow.

We will keep you all posted as more information is available. In the meanwhile, I would like to extend a personal thanks to everyone at the City of Saint Paul for their diligence in examining the issue of feral cats, and in creating an ordinance that is both humane and workable. The new ordinance will go into effect in September.

You can help get this initiative off the ground by making a donation to the Feline Feral Friends program.

Have something to say about this article? Leave us a message on our comment line by calling toll-free (888) 668-0687.

Mike Fry, Executive Director Animal Ark No-Kill Shelter Co-Host Animal Wise Radio
Hear Animal Wise Radio on Animal Radio Network™-LISTEN TO ANIMAL RADIO NETWORK NOW