Steve's Real Food Voluntarily Recalls Raw Frozen Dog Food Turkey Canine Recipe Due to Possible Salmonella Contamination
Steve's Real Food of Salt Lake City, Utah is voluntarily recalling one lot of 5lb Raw Frozen Dog Food Turkey Canine Recipe due to their potential to be contaminated with Salmonella.
Blue Ridge Beef Recalls Kitten Grind Raw Pet Food Lot#GA1102 Because of Possible Contamination
Blue Ridge Beef of Eatonton, GA, is recalling lot#GA1102 of Kitten Grind raw pet food because of the potential of contamination with Salmonella and Listeria monocytogenes. This recall was initiated after the FDA received a complaint of two kitten deaths, including one death which was confirmed to be caused by Salmonella septicemia. Subsequent testing by the FDA of Kitten Grind Lot#GA1102 revealed the presence of Salmonella and Listeria monocytogenes.
Raw Basic's recalls raw, frozen Tucker's pet food for Salmonella
Raw Basics LLC is recalling its Tucker's branded, raw, frozen pork-bison pet food after Nebraska officials found a sample to be contaminated with Salmonella.
FDA Alerts Pet Owners About Potential Pentobarbital Contamination in Canned Dog Food Manufactured by The J.M. Smucker Company, Including Certain Gravy Train, Kibbles 'ÄėN Bits, Ol'Äô Roy, and Skippy Products
After learning about positive pentobarbital results in certain cans of Gravy Train dog food, J.M. Smucker initiated a withdrawal of various canned dog food products from its Gravy Train, Kibbles 'N Bits, Ol' Roy, and Skippy brands.
Smokehouse dog treats recalled for Salmonella after testing
Smokehouse Pet Products Inc. is recalling 4-ounce bags of dog treats labeled as "Beefy Munchies" due to possible Salmonella contamination.
Darwin's and ZooLogics raw pet food is under investigation by the FDA for salmonella and listeria contamination in its products
The FDA, in making the announcement Monday, warned it has a "zero-tolerance policy" for salmonella or other pathogenic bacteria in all pet food, meaning the agency will take action, "as appropriate," against any pet food found to be contaminated with the bacteria.
United Airline Says "No" To Emotional Support Peacock
A United Airlines passenger who tried to take her emotional support peacock with her on a cross-country flight has had the bird turned away by the airline because of health and safety concerns.
New York City-based photographer and performance artist Ventiko says she bought a ticket for her peacock, Dexter, so he would have his own seat on Sunday's flight from New Jersey's Newark Liberty International Airport to Los Angeles.
A spokeswoman for Chicago-based United says the peacock didn't meet guidelines for several reasons, including its size and weight. Spokeswoman Andrea Hiller says the issues had been explained to the passenger three times "before they arrived at the airport."
Dexter's Instagram account notes his "human friends" will be driving him cross-country.
(By Associated Press January 31, 2018, 10:11 am)
Blue Buffalo and Wellness Recalled
Blue Buffalo Company is voluntarily recalling one production lot of BLUE Wilderness¬ģ Rocky Mountain RecipeTM Red Meat Dinner Wet Food for Adult Dogs, as the product has the potential to contain elevated levels of naturally- occurring beef thyroid hormones.
Dogs ingesting high levels of beef thyroid hormones may exhibit symptoms such as increased thirst and urination, weight loss, increased heart rate and restlessness. These symptoms may resolve when the use of the impacted food is discontinued. However, with prolonged consumption these symptoms may increase in severity and may include vomiting, diarrhea, and rapid or difficulty breathing. Should these symptoms occur, contact your veterinarian immediately.
Although the Blue Buffalo Customer Care Resource Team has not received any reports of dogs exhibiting these symptoms from consuming this product, the FDA advised Blue Buffalo of a single consumer who reported symptoms in one dog, who has now fully recovered. Blue Buffalo immediately began an investigation, however, and after working with the FDA, Blue Buffalo decided it would be prudent to recall the one production lot in question.
The voluntary recall is limited to one production lot of the following product:
Product Name UPC Code Best Buy Date
BLUE Wilderness Rocky Mountain
Recipe Red Meat Dinner Wet
Food for Adult Dogs 12.5 oz can
840243101153
June 7, 2019 (found
on the bottom of the can)
Affected products were distributed nationally through pet specialty and on-line retailers.
No other Blue Buffalo products are impacted by this issue.
If your pet has consumed the product listed above and has exhibited any of these symptoms, please discontinue feeding and contact your veterinarian. Consumers who have purchased the product subject to this recall should dispose of it or return it to the place of purchase for full refund.
Consumers with questions may contact Blue Buffalo at 866-201-9072 from 8 AM to 5 PM Eastern Time Monday through Friday, or by email at CustomerCare@bluebuffalo.com for more information.
WellPet has initiated a voluntary recall of a limited amount of one canned topper product due to potential elevated levels of naturally occurring beef thyroid hormone.
Recalled Product Details:
Wellness 95% Beef Topper for Dogs 'Äď 13.2 oz
Best-By Dates of 02 FEB 19, 29 AUG 19 and 30 AUG 19, located on the bottom of the can
Three best-by date codes of one recipe have the potential to contain elevated levels of naturally occurring beef thyroid hormone. Elevated levels may affect a dog's metabolism and can be associated with anxiousness, increased thirst, increased urinary output and weight loss. However, with prolonged consumption these symptoms may increase in severity and may include vomiting, diarrhea, and rapid or difficulty breathing. Although multiple studies indicate that, for the vast majority of pets, symptoms are reversible once the pet stops eating product with elevated thyroid hormone, if your pet has consumed this product and has exhibited any of these symptoms, please contact your veterinarian.
The recipe is a mixer or topper and is intended for intermittent or supplemental feeding only; the likelihood of a dog being affected is remote. Even though the chance of a dog being affected is unlikely, WellPet is voluntarily recalling this recipe with these three best-by dates. No other Wellness products are affected. Affected products were distributed at pet specialty retailers throughout North America and online.
Although the WellPet Consumer Affairs team has received no reports of any health problems to date as a result of feeding this recipe, the FDA advised WellPet of three dogs that were affected. WellPet immediately initiated an investigation, and based on follow-up research, decided to recall the lots in question. The dogs are now fully recovered and doing well.
'ÄúPlease know that safeguarding the health and wellbeing of pets is of the utmost importance to us,'ÄĚ said Camelle Kent, chief executive officer of WellPet, the maker of Wellness products. 'ÄúWe fully intend on maintaining the trust you have placed in us to keep your pets healthy and happy, and are removing this product as part of our ongoing commitment to quality and food safety.'ÄĚ
If you have any of the 13.2 oz recipe with these three best-by dates, please email WellPet at wecare@wellpet.com or call 1-877-227-9587. For more information, please visit WellPet's website for a letter from the CEO.
Wellness 95% Beef Topper for Dogs 'Äď 13.2 oz, Can UPC: 0 76344 89450 6
Sedative in dog food; Evanger's RECALL after dog dies from Pentobarbital
At least five dogs have been sickened and one has died after eating Evanger's "Hunk of Beef" canned food. A barbiturate, Pentobarbital, has been confirmed in one lot of the food and the company is concerned people may still have unused cans in their homes.
Evanger's Dog & Cat Food of Wheeling, IL, is recalling five lots of 12-ounce cans of "Hunk of Beef" dog food that have expiration dates of June 2020, according to the recall notice posted on the Food and Drug Administration website.
The company distributed the recalled dog food to retailers in 15 states: Washington, California, Minnesota, Illinois, Indiana, Michigan, Wisconsin, Ohio, Pennsylvania, New York, Massachusetts, Maryland, South Carolina, Georgia and Florida. The recalled dog food was manufactured the week of June 6-13, 2016.
Consumers can identify the recalled dog food by looking for 12-ounce cans that have lot numbers beginning with and of the following:
1816E03HB;
1816E04HB;
1816E06HB;
1816E07HB; and
1816E13HB.
Only cans with one of the above numbers, an expiration date of June 2020, and barcodes that have 20109 in the second half. The barcodes can be found on the back of the product labels.
The barbiturate Pentobarbital is a sedative and if ingested by animals it can cause drowsiness, dizziness, excitement, loss of balance, nausea and, in extreme cases, death. The implicated beef was not used in any other Evanger's products.
"All Evanger's suppliers of meat products are USDA approved," according to the recall notice. "This beef supplier provides us with beef chunks from cows that are slaughtered in a USDA facility. We continue to investigate how this substance entered our raw material supply.
"Although it has been verified that little or no product remains on store shelves, if consumers still have cans with the aforementioned lot numbers, (they) should return it to the place of purchase for a full refund. Consumers with questions may contact the company at 847-537-0102."
Can My Pet Earn Frequent Flier Miles?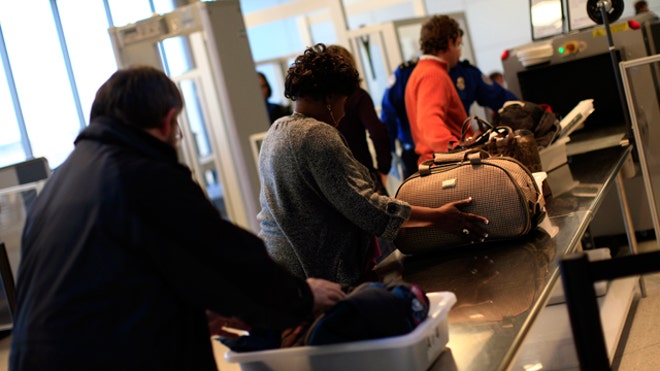 Looking to earn frequent flier miles for your globetrotting dog or cat?
You'll have to book Sassy and Max on either New York-based JetBlue or London-based Virgin Atlantic, the only two airlines that currently offer points for pets flying in North America. A third option for U.S.-based "pet-sengers," the Continental PetPass, was suspended during the airline's 2010 merger with United and is "currently under review," according to spokeswoman Jennifer Dohm.
JetBlue JetPaws
With JetBlue's JetPaws program, members of the airline's TrueBlue frequent flier club earn 300 points each time they board with their pet. There are conditions, of course. All pets must fly with their owner in the passenger cabin within a closed carrier that fits beneath the seat. The combined weight of the pet and carrier must not exceed 20 pounds. Limit one pet per passenger per flight. And yes, pets-to-go count as one personal carry-on.
"The JetBlue program is a cinch to use and track," says Mary-Alice Pomputius, author of "Bone Voyage: Travel With Your Pet" and the website DogJaunt.com. When you open your TrueBlue account page, your pet travel points are included in your total point value and also tracked separately so you can easily check for accounting errors."
Virgin Atlantic Flying Paws
At Virgin Atlantic's Flying Paws program, pet owners receive 1,000 club miles for shorter flights and 2,000 for longer ones, but the pet accommodations are far different. Because Virgin prohibits pets in the cabin, all dogs and cats must travel in cargo. That's not all bad news: The cargo hold is climate-controlled, just like first class, and dogs and cats of all sizes are welcome to fly solo.
"Sometimes there are occasions where the pet or the family might have to go ahead and the pets still get the air miles," says Karen Kerslake, Virgin Atlantic marketing and public relations manager for cargo. "If the owner is a Flying Paws member, their pets will get air miles, even if the owner flies earlier or later."
Virgin Atlantic pioneered pet miles more than a decade ago at the request of Virgin Group founder -- and pet fancier -- Sir Richard Branson.
"The original scheme was to reward the pet rather than the pet owner with little passports and stamps that could be redeemed for T-shirts or toys or a trip to the poochy parlor, a bit like we give children backpacks and coloring books," Kerslake recalls. "After a while, owners said they would prefer the actual flying club miles rather than the treats."
Over the years, Virgin's cargo hold has transported a furry Who's Who of celebrity pets, including Lassie and Uggie, the adorable Jack Russell terrier from the Oscar-winning silent film, "The Artist."
We love travel. We love pets. So ...
Why the surge of interest in points for pampered pals?
"Because the pet business is huge; it's growing by $2 billion a year, straight through the recession," says Susan H. Smith, owner and president of PetTravel, a Fort Lauderdale, Fla.-based worldwide pet travel resource. "It's a moneymaker for the airlines, most of which charge $125 and up to carry a pet. The loyalty points are meant to offset the pet fee."
Smith says pet air travel can quickly turn complex -- and even deadly -- once Mr. Whiskers leaves U.S. airspace.
PetTravel posts the pet transport policies for 160 countries and passport documents for 240 countries online, and there's little uniformity among them. Island nations such as Australia, Japan, Iceland, New Zealand, Great Britain and Caribbean destinations that consider themselves rabies-free can require vaccinations and documentation six months out before allowing an animal in.
"If the pet doesn't meet the requirement, it either has to go into quarantine at the owner's expense, be returned to its origination point at the airline's expense or be euthanized -- and it happens," Smith explains. "Pet owners should not trust anybody. They need to know the requirements themselves."
JetBlue flat-out won't fly pets to Jamaica, Barbados, St. Lucia, Trinidad, Tobago or the Cayman Islands. In addition, some airlines, including British Airways and Dublin-based Aer Lingus, will only accept pets booked in cargo through an agent, further complicating family travel planning.
Smith says the pet charter idea has been tried several times, most recently by the now-defunct Pet Airways.
"They provided pet-only, in-cabin travel on older planes that they would lease," she says. "It was a wonderful thing, but the flights were slow because they had to stop en route. It would take like 24 hours to fly a dog from Los Angeles to New York."
Private charter? Forget about it. "You're talking bucks," she says. "These jets are privately owned and very plush, so the owners are understandably concerned about pets."
Fortunately, the ongoing retirement of the baby boom generation is likely to make pet travel easier. Unfortunately, Pomputius says it's unlikely to make it cheaper.
"Will increased demand drop prices? I suspect not. Airlines will continue to offer only a limited number of spots per flight to in-cabin pets out of concern for allergy sufferers, even though that issue is fueled with emotions and anecdotes but entirely lacking in science," she says. "I suspect increased demand will make pet spots even more valuable and fees will remain steep."
North Hollywood pet friendly landlord strikes a nerve with readers, continues advocacy
The best part of this job is when you get to take some really interesting, open-minded people out of the shadows for a day and shine the spotlight on them so thousands of people can see what I see 'ÄĒ a winner.
"I felt like Queen for a Day," Judy Guth says, nailing the feeling exactly.
Last week's column on this landlord who rents her North Hollywood apartments only to people with pets hit a nerve. More than 43,000 people from all over the country responded with a thumbs-up "like" online, and some 400 tweets and comments 'ÄĒ with another hundred or so emailing after reading about Judy in their local paper.
All because the diminutive, soft-spoken 84-year-old Hungarian-born landlady has found in the 40 years she's owned her 12-unit apartment building that people with pets make the best tenants.
And that seems to make her a party of one.
As many readers pointed out, Los Angeles just may be the most pet-unfriendly big city in the country when it comes to renting an apartment to people with animals, especially canines of some stature. If there's any discrimination going on in this story, as some claim, it's against big dogs.
"Do you know how hard it is to find an apartment that will take you with a large dog, no matter what breed?" asks one reader from Torrance. "It's nearly impossible."
Judy's been trying to persuade other landlords that it makes sense personally and financially to rent to pet owners, but so far they don't want to listen. Most continue to "discriminate" the other way 'ÄĒ "no pets allowed."
"They're stupid," Judy says. "Maybe someday they'll come to their senses and see they're letting the best tenants get away."
Something I wasn't specific on enough last week was her policy of asking tenants to get a new pet after their current pet dies. If they don't, they have to move because it's a "pets only" complex, and the rules are the rules, Judy says.
Tenants know that going in, just like they know Judy will put in new carpeting in lieu of a security deposit and charge an extra $100 a month until it's paid off, usually within a year.
Hey, but it's yours. You can take it with you if you decide to leave. Yeah, right.
Many readers had the same feeling Angela from Pasadena and Erika from Long Beach did in hoping Judy gave her tenants sufficient time to grieve over the loss of a pet before having to get another one 'ÄĒ a grace period of sorts.
In last week's column, Judy candidly mentioned she would soon have to confront one of her tenants who hadn't yet gotten another pet after her dog died last year.
"It took me a long time to get over the death of my own dog and heal enough emotionally for a new one, so I know what they're going through," Judy says. "Usually it's about six months, then I offer to take them to the animal shelter to look for another pet.
"My tenant who lost her dog last year told me Sunday that she was ready now. I knew she would be. That's the main reason why people want to live here. They love animals."
As I mentioned, each tenant is allowed one or two dogs of any size, but they must be vaccinated and wear an up-to-date ID tag. And they have to be on a leash when they are outside the apartment. As many as three cats are allowed as well, provided they are spayed or neutered.
Jerry Schiess, who manages the building for Judy, said he was answering the phone all weekend. "It was unbelievable the number of calls I received from people all over the country wanting to thank Judy after reading the story.
"They all wished more landlords would rent to people with pets, but too many (landlords) are worried that pets are going to destroy their apartments when the owners are not home.
"That's never happened here because Judy always makes sure the pet is well-behaved. She interviews the pet first, then the person. I've had a few dogs chew a door frame, but it only takes $8 to fix, so big deal."
So, from Judy Guth, a big thank-you to all the people who called, texted, tweeted, emailed, sent up smoke rings, whatever. You validated what she's always thought.
She knew from the first day she bought her building 40 years ago and saw that retired teacher hiding her cat because she was afraid the new owner would evict her for having a pet.
That's just plain wrong, she thought, knocking on the woman's door.
Proposed Limits On Pet Stores Too Strict
(By LAURA "PEACH" REID) As the CEO of the Northeast's largest wholesale distributor of aquatics and pets, I have worked with Connecticut pet store owners for decades. These committed entrepreneurs, tireless workers and compassionate pet owners operate responsibly and with the best interests of their animals in mind. But misguided activists are desperate to recast store owners who sell puppies and kittens as dispassionate, removed, careless capitalists.
Nothing could be further from the truth. Think about it: Who has more interest in seeing the bad sources of dogs and cats put out of business than responsible store owners?
Last year, the General Assembly created a task force concerning the sale of cats and dogs at Connecticut pet shops. This study group was co-chaired by state Rep. Brenda Kupchick, R-Fairfield, who told me and colleagues that if the only thing she ever does as a legislator is prohibit pet shops from selling puppies and kittens, she would die happy. The deck was stacked against store owners, with representatives from the American Society for the Prevention of Cruelty to Animals, the Humane Society of the United States and others with an activist agenda.
Despite this slant, the pet industry successfully raised several initiatives embraced by the task force. One empowers the Connecticut Department of Agriculture to adopt regulations for our in-state breeders of dogs and cats, which we do not have.
Another initiative continues a requirement that all out-of-state sources of animals sold in pet shops be licensed by the U.S. Department of Agriculture. It would also prohibit sourcing from breeders who have recent, uncorrected USDA inspection violations that are harmful to animals. This makes good sense: in recent years, the U.S. Department of Agriculture has increased its staffing and stepped up enforcement to protect animals that find their forever homes with Connecticut families through the state's highly regulated pet shops.
The protection of our pets is our highest priority, and the enforcement of appropriate consequences for anyone who violates state law is essential. That's why we proposed additional funding for the state Department of Agriculture's Division of Animal Control 'ÄĒ to protect the health and well-being of all pet animals bought and sold in Connecticut.
Now that the legislature's Environment Committee is reviewing the task force report and drafting legislation, however, there are recommendations that are ill-advised and detrimental to the state and pet owners.
First, as a "compromise" to activists who want all current stores closed, there is a prohibition against new pet stores specializing in specific pets, such as hypo-allergenic breeds (for allergy sufferers) or specific breeds that are family favorites. This would restrict Connecticut citizens' ability to obtain the pets they want.
Even worse is a recommendation requiring all pet stores to sell dogs and cats sourced exclusively from rescues or shelters. This severely limits pet choice and forces consumers who want purebred puppies to purchase from the black market, rogue Internet sites, parking lots (congratulations to our Department of Agriculture for making a recent arrest) 'ÄĒ or pet shops in neighboring states.
Some Connecticut families want shelter or rescue pets. Some do not. The choice should be theirs. And the fact is, there are good and bad actors among shelters and rescuers, too. Waterbury's animal shelter has been quarantined due to disease 10 times in less than three years, and the director of the Connecticut Society For the Prevention of Cruelty to Animals was convicted in January on 15 counts of animal cruelty.
Among the many regulations governing Connecticut pet shops is a very effective warranty law 'ÄĒ evidence demonstrates it is rare, indeed, when a sick animal is sold by a Connecticut pet store. Of the more than 7,000 puppies sold in Connecticut in 2012 (the last year with complete records), the Department of Agriculture received only eight health-related complaints against pet stores, as reported by the Connecticut Office of Legislative Research. Clearly, pet stores are providing healthy puppies to consumers.
Connecticut should continue to allow highly regulated pet stores to provide healthy, purebred animals to the public, prohibit bad breeders (both in and out of state) from selling animals, and give our Department of Agriculture funding to inspect and regulate all sources of pets in our state.
Recalled pet jerky back on shelves
Two popular brands of pet jerky will be back on shelves in the U.S. a year after they were linked to almost 600 animal deaths and thousands of illnesses.
KVUE interviewed Austinite Pat Richardson a few years ago when her 5-year-old dog nearly died after eating the jerky treats from China every day.
The FDA has still not determined what is to blame.
However, Nestle Purina Pet Care and Del Monte Foods Corporation are now selling the jerky treats again after making changes to their recipes.
The FDA continues to investigate jerky treats.
It has received 4,500 reports of illnesses linked to jerky treats since 2007. Most involve kidney failure or gastrointestinal issues.
Nasty parasitic worm, common in wildlife, now infecting U.S. cats
ITHACA, N.Y. 'ÄĒ When Cornell University veterinarians found half-foot-long worms living in their feline patients, they had discovered something new: The worms, Dracunculus insignis, had never before been seen in cats.
"First Report of Dracunculus Insignis in Two Naturally Infected Cats from the Northeastern USA," published in the February issue of the Journal of Feline Medicine and Surgery, document the first proof that this raccoon parasite can infect cats.
The worms can grow to almost a foot long and must emerge from its host to lay eggs that hatch into larvae. It forms a blister-like protrusion in an extremity, such as a leg, from which it slowly emerges over the course of days to deposit its young into the water.
Worms in the Dracunculus genus are well known in human medicine. D. insignis' sister worm, the waterborne Guinea worm, infected millions of humans around the world until eradication efforts beginning in the 1980s removed it from all but four countries 'Äď with only 148 cases reported in 2013. Other Dracunculus worms infect a host of other mammals 'Äď but Dranunculus insignis mainly infects raccoons and other wild mammals and, in rare cases, dogs. It does not infect humans.
The cats that contracted the Dranunculus insignis worms likely ingested the parasites by drinking unfiltered water or by hunting frogs," said Araceli Lucio-Forster, a Cornell veterinary researcher and the paper's lead author.
It takes a year from the time a mammal ingests the worm until the females are ready to migrate to an extremity and start the cycle anew.
While the worms do little direct harm beyond creating shallow ulcers in the skin, secondary infections and painful inflammatory responses may result from the worm's emergence from the host. There are no drugs to treat a D. insignis infection 'Äď the worms must be removed surgically.
"Although rare in cats, this worm may be common in wildlife and the only way to protect animals from it is to keep them from drinking unfiltered water and from hunting 'Äď in other words, keep them indoors," said Lucio-Forster.
The study received no outside funding.
Pet rat kills California boy; family sues Petco
SAN DIEGO (AP) -- A San Diego family is suing Petco after the death of their 10-year-old son from a bacterial infection they say he contracted from his pet rat.
Attorney John Gomez told The Associated Press on Tuesday that his firm filed the lawsuit Monday in San Diego County seeking an unspecified amount for the suffering endured by the Pankey family, whose son, Aidan, died June 12, 2013, hours after he was rushed to the hospital with severe stomach pains.
The San Diego County Medical Examiner's Office ruled that the cause of death was streptobacillus moniliformis infection, commonly known as rat-bite fever, after exposure to an infected rat.
The retailer in a statement expressed its condolences.
"We are deeply saddened by the Pankey family's tragic loss," Petco said in a statement. "The health and safety of people and pets is always a top priority, and we take the family's concerns very seriously."
The boy's grandmother purchased the male rat, which Aidan named Alex, because her only grandson wanted a mate for his female pet rat, Gomez said. The boy took the rat home May 27, 2012, and woke up the night of June 11 in severe pain with a fever and stomach problems. He was pale, lethargic and could barely walk, according to the lawsuit. He died at 1:09 a.m. the next day.
"He was a bright, energetic, friendly, happy kid who actually had a prior rat, who was a female, and he had this idea in his young head of having his female rat get married," Gomez said.
The lawsuit was not filed until now because attorneys were awaiting the lab results from the federal Centers for Disease Control, which tested the rat to confirm it was infected, Gomez said. The agency could not immediately confirm the results Tuesday.
Gomez said the Pankey family was not giving interviews, but they are devastated by the death of their only son and want to raise awareness among parents.
"It's a means to ensure this doesn't happen again," Gomez said of the lawsuit. "Apparently there was some breakdown in procedures. They want tighter controls."
According to the lawsuit, the rat appeared safe. But the lawsuit says Petco should have known about the rodent's health and did not adequately test for the disease. It also says that negligence led to the boy's death, which has caused his parents, Andrew Pankey and Vanessa Sauer, emotional and economic hardship, and that the retailer did not post adequate warnings about the potential risks, especially for children.
Petco Animal Supplies Inc. said it is "in the process of investigating these claims and will respond appropriately when we have more information."
According to the CDC, people can contract rat-bite fever from bites or scratches from infected rodents, such as rats, mice and gerbils, or even just by handling an animal with the disease without a bite or scratch. It can also be contracted by consuming food or drink contaminated with the bacteria. It is not spread from person to person.
Antibiotics, such as penicillin, are highly effective at treating rat-bite fever, and it is rarely fatal, according to the CDC.
The CDC says those at higher risk of contracting the illness are people with pet rats or who work with rats in laboratories or pet stores, or live in rat-infested buildings. The agency recommends that people who handle rats or clean their cages wear protective gloves, wash their hands regularly and avoid touching their mouths with their hands after being in contact with rodents.
Petco also mentions preventative measures for rat-bite fever in information it posts online and provides in stores. The company warns that all rats are potential carriers and that pregnant women, children under the age of five and people with weakened immune systems should contact their doctor before buying a rat and "should consider not having a rat as a pet."
Only about 200 cases of rat-bite fever had been documented in the United States as of 2004, according to the Center for Food Security and Public Health at Iowa State University. Scientists believe the disease may be underdiagnosed because it is hard to detect and responds to commonly used antibiotics. But the number of cases, they say, may be increasing, especially among children, with the growing popularity of rats as pets.
Buddy, dog lost 6 years ago, returned to rightful Queens owner after $500 fee to sad holder
A pet owner's happy reunion Thursday with his long-lost dog left a Queens man 'ÄĒ who has been caring for the pooch for nearly six years 'ÄĒ in tears.
Ben Choi got his Pekingese, Buddy, back after 78-year-old Alfred Hayek was coaxed into handing the canine over by two private detectives who negotiated the release.
"Finally, I got my dog back after five years and 10 months," said Choi, 30, of Queens. "I'm just speechless."
Buddy appeared docile back in Choi's arms, revealing nothing in his expressions of his long ordeal.
"I'm sure Buddy is happy too," said Choi, a Con Edison worker. "Right now I'm gonna take him to a vet, make sure he gets the shots and care he needs and definitely give him a bath."
Buddy went missing from Choi's Fresh Meadows home in 2008. Choi said he searched for his furry friend for months, putting up posters and going door-to-door to no avail.
Last Friday, Choi got a call out of the blue from a Jackson Heights veterinarian, saying, "We have your dog."
Hayek, who named Buddy "Lulo," took him to the vet for treatment, unaware the animal had a microchip implanted under his skin that revealed his real name and owner.
But as Choi rushed to the vet's office to pick up Buddy, Hayek scooped up the dog and scrammed.
Alfred Hayek, the man who took care of dog Buddy after the dog went missing, cried after he gave him back to Ben Choi.
Choi met with Hayek before hiring retired NYPD cops John Swenson and Angel Nieves of the APB Detective Services to negotiate Buddy's release.
Hayek said he felt he deserved $2,500 for caring for the dog and showering him with love for the past six years. The private detectives got him to settle for $500 and he reluctantly handed Buddy over to Choi about 3:30 p.m. Thursday.
"They took away my dog," a dejected Hayek said. "I feel bad. That dog was my heart."
As Buddy got in a car with Choi and drove away, Hayek, who has a second dog, began to cry.
A neighbor of Alfred Hayek, who has another dog, said he took good care of Buddy and was a lovely person.
"I'm gonna miss my dog," he said, his voice choked with emotion. "My Lulo is not coming back anymore."
Nieves said Buddy appeared well cared for and said Hayek was a "complete gentleman" in the negotiations to turn Buddy over.
"Alfred still loves the dog very much, but he knows what's right," said Nieves. "The dog has been loved, but the right thing to do is what happened today."
Hayek said he'd like to see Buddy again, and hopes Choi allows him visitation rights.
"I would like to see my dog, but I don't know," said Hayek.
Barbara Nosel, a former neighbor of Hayek who works at Rick's Cafe in Jackson Heights, said Hayek doted over Buddy and frequently bought him baked chicken from a corner store.
"He took care of the dog so well," Nosel said. "He carried the dog all the time. He's a lovely person."
Proposed Registry Would Keep Animal Abusers from Owning Pets
Should people who abuse animals carry that stigma with them for years? A new piece of legislation would ensure that they do.
House Bill 265 would create a centralized, searchable database of people who have abused animals in Pennsylvania.
Similar to Megan's Law, the registry would require animal abusers to register with their county sherifs, and renew those registrations once a year for 15 years. Failure to register would constitute a third-degree felony, according to the specifics of HB 265. Also similar to Megan's Law, people would be able to search to see if animal abusers live in their neighborhoods.
Animal abusers would be prohibited from owning any pets during that 15-year period.
The legislation is sponsored by Rep. Harry Readshaw, D-Allegheny.
Bill to allow pets on trains and buses during evacuation advances
TRENTON 'ÄĒ A bill that would allow people to evacuate with their pets on public transportation during a state of emergency, which had been conditionally vetoed by Gov. Chris Christie, took another step toward becoming law Monday.
An amended bill was approved 73-0 by the Assembly Monday night and will be returned to the state Senate for consideration.
"This is a wonderful measure, and we're glad New Jersey will have this wonderful protection," said Kathleen Schatzmann, state director for the Humane Society of the United States. "We'd hope all responsible pet owners would have the means to transport their (companion) animals in a safe manner during a state of emergency."
Cats and dogs would be allowed to ride public transportation with their owner as long as they are in a carrier or leashed during a mandatory state of emergency evacuation. The one exception: The pet must not constitute a health or safety hazard. The provision only covers domestic animals.
One of Christie's concerns with the bill was that it didn't say under what circumstances a pet would not be allowed to board a train or bus.
His veto message advised the bill should clarify that passengers with service animals will get priority seating, which is required by the federal Americans with Disabilities Act of 1990. During non-emergencies, NJ Transit only allows service animals accompanying riders with disabilities or their trainers, police dogs, and small pets in carry-on travel cages on its trains and buses.
An amended bill to make those changes cleared the assembly with the backing of its sponsors.
The bill is necessary because of instances during storms such as Hurricane Katrina and superstorm Sandy, when people refused to evacuate their homes when faced with the decision to abandon their pets, said Jerry Rosenthal, president and CEO of the Monmouth County Society for the Prevention of Cruelty to Animals.
To address Christie's concerns about pets that pose a safety hazard, pet owners could be required to have a copy of their animals' vaccination records and licenses, Rosenthal said.
"There are ways to deal with this issue," Rosenthal said. "We're talking about about the exception, rather than the rule. We know people won't leave (their homes) without their animals."
Since Katrina, shelters have been established to accommodate pets and their owners, but not every shelter is equipped to handle pets, he said.
"We recognized that during Katrina a lot of people wouldn't leave without their pets and the only mode of transportation (during the evacuation) is public transportation," Schatzmann said. "We heard some stories that some people stayed (in their homes with pets) during Sandy as well."
Tortoise beats rabbit in pet skiing competition in China
A tortoise beat a rabbit in a skiing competition held for pets and their owners in China, a report said on Tuesday.
Cats and dogs faced off against a menagerie including a rooster and a yellow duck in a race to the finish line on snowy slopes in Henan province, the state-run China News Service said.
The 40 human competitors were allowed to place their animals on skis or sledges, or could guide the pet with a lead while skiing, the report said.
In an unexpected outcome akin to an ancient Greek fable, a tortoise beat a rabbit, with the shelled reptile eventually claiming third place overall, the report said.
"Because the rabbit loved jumping and didn't follow its owner's commands, it was overtaken by the tortoise," it said.
The tortoise -- which would normally be expected to hibernate during the winter -- apparently hitched a ride on its owner's ski equipment, the report added.
Pictures showed a yellow duck taking to the slopes in a fetching red neck tie, attracting curious stares from two dogs, before being held aloft by its owner who clutched a red certificate of honour after it waddled over the finish line -- even though it finished last overall.
The bird's "spirit of persistence rendered onlookers speechless with admiration", the report said.
Skiing has become more popular in China in recent years, with a range of slopes opening across the country's cold north, and it is bidding for the 2022 Winter Olympics.
The bid, though, faces a number of challenges, not least that Asia will host both the 2018 winter Games in South Korea's Pyeongchang and the 2020 summer Olympics in Tokyo.
The US state of California plays host to an annual dog-surfing competition, and a Chinese farmer made headlines in 2012 for training pigs to dive from a three-metre platform.
Oakland pet lovers are dishing out money for organic, locally sourced food for their animals
OAKLAND -- Pampered pets in Oakland can spend a weekend at an animal hotel, have their fur beautified at salons like Glamour Paws in Montclair and walk out with a leopard-print dress with pink hearts and rhinestones or a tiny $25 silver and black Raider doggy dress printed with "Oakland." They can play with toys that are environmentally friendly, recycled and "Made in the U.S.A." Shampoos should be natural, veterinarians holistic and flea treatments homeopathic.
But in Oakland, animal extravagance tends to be about the food -- as opposed to diamond kitty collars or $3,000 puppy perfume. Here pet owners are shopping for food that is raw, organic, pasture-raised and locally sourced. And while not everyone can afford an $80 bag of "biologically appropriate dog food," consumers spent $20 billion nationwide on pet food in 2012, a figure that is expected to rise.
An increasing portion is grain-free, gluten-free, gourmet, premium and even kosher, according to the American Pet Products Association. For example, sales of dog edibles with no synthetic ingredients doubled since 2003 to reach 18 percent. High-quality food was one of the top 10 trends to come out of the 2013 Global Pet Expo.
"People want the best quality," said Dane Eifling, co-owner of Canine Comforts dog store in Oakland.
A lot of the food sold by Canine Comforts is human grade, co-owner Abigail Knight said. "You could eat it," she added.
Knight and Eifling opened the small shop in the Jack London warehouse district in February 2011. Their customers tend to be young professionals, like them, who commute to work and are willing to pay high-quality goods for their pets, which they treat like children. (Owners now talk about co-parenting their pets.)
Landlords have responded by allowing pets. The nearby Allegra condominium leasing office even has a silver canister filled with dog treats and outside stands a dispenser of baggies to clean up after animals during walks. Canine Comfort sells similar biodegradable baggies scented with lavender. "It helps cover the smell," Knight said.
The caveat, Eifling said, is that the bags are made in China, a controversial source, at least when it comes to food. "Their standards for pet food are a lot different," said a woman shopping for her Jack Russell terrier, which mistakenly launched an assault on the shop's small dog statue. She and her partner said they avoid corporate pet stores in order to steer clear of Chinese-sourced feed. Canine Comforts simply stopped carrying anything from the country. "People want products to be vetted," Eifling said.
The attitude dates back to the biggest recalls of animal feed in U.S. history linked to additives from China contaminated with a chemical compound, melamine, six years ago. In the years since then, the Food and Drug Administration has received thousands of complaints about illnesses involving jerky treats, mostly from China, the agency reported. Severe cases have involved kidney failure and gastrointestinal bleeding. Nearly 600 animals have died, the FDA reported. Agency officials recently proposed rules in an attempt to more closely regulate pet food. The public can comment on the regulations until Feb. 26.
The 2007 recall was an eye-opener for animal lovers, said Ruth Villasenor, the owner of Paws and Claws in Oakland. But Villasenor said that in 2004, when she and co-owner Diane Pfile opened the organic pet food and grooming business in the Dimond district, sales representatives laughed at them for wanting to specialize in natural products.
"So it's definitely changed," she said. Now big corporations are trying to claim a piece of the alternative business, Villasenor said.
Companies like Del Monte and Procter & Gamble are buying up independent producers, while big-box stores like Pet Food Express are replacing local shops such as Paws on Piedmont. An advertisement in the pet-lover publication Bay Woof for one of megachain Petco's new scaled-down stores, Unleashed, which is soon opening on Lakeshore Avenue, features a crate of carrots, radishes and lettuce.
Dog owners Alex Bodell and Amelia Hritz said they buy food their French bulldog, Boston terrier and puggle can digest easily, which happens to be high-quality. Petco doesn't sell their brand, Bodell said. "So we end up shopping at boutique stores."
Pet Cemetery Owner In Iowa Defends Horse Burials
TIPTON, Iowa (AP) -- A pet cemetery owner in eastern Iowa is battling Iowa regulators over the proper procedure for burying horses.
The Iowa Department of Natural Resources has fined Steve Johnson, of Tipton, $10,000 for not sending dozens of horses to a landfill. The state considers the animals to be "solid waste'' that should be discarded in that manner.
Johnson is appealing the fine to the Iowa Environmental Protection Commission. The group meets next week.
Johnson's attorney says his client gives the horses a dignified burial. A DNR attorney says the agency is concerned about the quality of the state's groundwater.
Experts in the industry of pet burials say states like Iowa may not be keeping pace with how owners want to treat their deceased animals.
Westminster dog show adding mongrels to the mix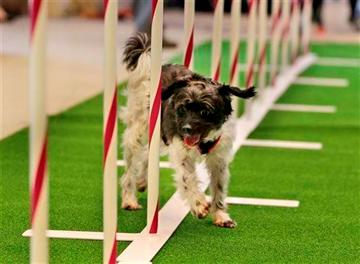 (By JENNIFER PELTZ) NEW YORK (AP) - Long the province of the purebred, the Westminster Kennel Club dog show is opening a doggie door this year to mixed-breed competitors.
While Labradoodles, puggles and who-knows-whats won't be able to vie for the prestigious Best in Show award, they'll be included in its new agility trial.
It's a notable embrace for the nation's premier canine event, which also is adding three breeds at next month's show: the Chinook, the Portuguese podengo pequeno and the rat terrier. No mixed-breed dogs have appeared anywhere at Westminster since the 138-year-old event's early days, organizers said at a news conference Wednesday.
But this year, Alfie the apparently-part-poodle, part-terrier will be among the dogs weaving around poles, walking up a plank and springing over jumps on the agility course.
Alfie's background isn't rarefied. Owner Irene Palmerini spotted him in a mall pet store, marked down to $99. She wasn't planning to get a dog, but she felt for the curly-haired, black-and-white puppy and took him home to Toms River, N.J.
He proved to have more energy than even 4-mile daily walks could absorb, and agility training provided an outlet. About seven years later, Palmerini is thrilled that Alfie will be among the mixed breeds - or "all-American" dogs in Westminster parlance - going up against purebred competitors at the elite event.
"I didn't breed this dog to do agility. He's just my pet," Palmerini said. "(Agility) is just about performance. It doesn't matter what your dog looks like. It doesn't matter who their mother or father was."
The pros and cons of pedigreed and mixed-breed animals have long been a sensitive subject in dogdom; animal rights activists have protested Westminster itself. They see dog breeding as an unhealthy exercise in genetic engineering and say it's insensitive to breed dogs while others languish in shelters. Purebred enthusiasts, meanwhile, consider breeding a way to develop and preserve different traits and help people select a compatible pet.
Westminster leaders say the show is a celebration of all dogs, and they're pleased to make a place for mixed-breeds in a fast-growing canine pursuit.
"We're very excited about the fact that Westminster can play a leadership role in embracing, really, the sport of dogs," purebred or not, said Westminster President Sean McCarthy.
While mixed breeds may now have a nose under the tent, Westminster's main event will still be selecting the Best in Show dog Feb. 11 from more than 2,800 entrants in 187 American Kennel Club-recognized breeds and varieties. They include 76 Labrador retrievers, 58 golden retrievers and 52 French bulldogs, but also robust entries from some lesser-seen breeds - such as roughly 30 Tibetan mastiffs, show chairman Thomas Bradley III said.
As for the newcomers, the Portuguese podengo pequeno (pronounced poh-DEHN'-goh peh-KAYN'-yoh) is a compact rabbit hunter. The rat terrier is, well, just what it sounds like. Bred to rid farms of rodents, they're known as game, versatile and intelligent - "they can think for themselves," said breeder Robin Lutwinas of Enfield, Conn.
The Chinook, New Hampshire's official state dog, was developed there as a sled-puller with power, endurance and a companion-dog temperament, said breeder Perry Richards of West Haven, Vt.
"These guys work. And then lie on the couch and watch a football game," added his wife, Patti.
Paul Reiser Guests on Animal Radio¬ģ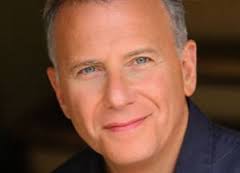 (Los Angeles CA., December 20, 2013) Stand-up Comedian, Actor, Writer, Musician Paul Reiser will be guest hosting America's most-listened-to pet talk, Animal Radio¬ģ, December 28th, airing on 108 AM/FM stations.
Paul Reiser was voted number 77 of the 100 Greatest Stand-Ups of All Time. "Two or three times a week I drive by the houses of numbers 78-100 just to rub it in," he quips! He is also the author of the bestselling books Couplehood, Babyhood and Familyhood.
Currently, Paul has an 11-year-old Chocolate Lab named Bosco. When asked if he lets Bosco in the bed with him, Paul admits that he does, but stated, "In the last 10 months, he's like Kobe, he just can't quit leap the way he used to, so he's not getting up. But, I would say he is suffering with the same incomplete leap. Also, I will give this to Kobe, my dog cannot dribble to his left. If he gets the ball, he kind of keeps it in his mouth. I mean my dog, not Kobe. Also, we don't let Kobe in the bed. He's a great guy, I admire his work, but he's not getting on the bed."
"Paul is a tremendous talent, witty and quick on his feet. He also has some great stories that he'll share for the first time about his dog," says Animal Radio¬ģ Host Hal Abrams.
Paul will be joined by Actress Susan Olsen (Cindy on The Brady Bunch) for this special national broadcast December 28th, airing on 108 incredible AM-FM stations across the nation. Visit http://AnimalRadio.com to find a local affiliate. This special program can also be heard on the Animal Radio¬ģ App for iPhone and Android, iHeart Radio, Stitcher, TuneIn and iTunes.
Lemon Law Helps New Pet Owners
CONSHOHOCKEN, Pa. - They're cute, cuddly, and will certainly bring you lots and lots of joy! It's no wonder some people choose to give pets as gifts.
This, despite being told it's not always the best thing to do.
"This is an animal. This is not a sweater or a pair of jeans that you can fold up and put in the draw and put away. This is a living thing a responsibility," Beth Ann said.
A fact, Beth Ann Neuchwander, manager of Playful Pets , a pet store in Conshohocken hares with customers, every chance she gets.
Particularly when she senses people are more into how cute a dog is, rather than how much work they'll need to put in to raise it properly.
Backs of dogs, no faces, these are too cute especially if they find the animal has defects of some sort be it temperament or something else.
And that's where Amy Feldman, an attorney with the Judge Group, says knowledge of the puppy lemon law may come in handy.
"There are a lot of times when consumers see this cute puppy that they love, they bring it home, but they don't realize until after the fact there is a health issue with this animal," Feldman said. "So a puppy lemon law is designed to protect consumers who buy dogs or other pets"
In some ways it's like a lemon law for a car.
"The legislation provides a remedy or compensation for people who believe the product they purchased goods that repeatedly fail to meet standards of quality and performance," Feldman said.
However, there are some differences.
"The responsibility is on the pet buyer. The pet store needs to give you a certificate in which it tells you what the name of the breed of the pet is, what the age is and it also has to disclose to you if it is aware of any congenital health issues the pet has," Feldman said.
The lawyer says in Pennsylvania, New Jersey and Delaware, once you take puppy home, if you find it has a health issue, you can only take advantage of the puppy lemon laws if you have brought the dog to the vet.
And you have to do so within a certain time period, according to Feldman.
Most stores have a return policy in place, but it will vary.
Fortunately, if you're buying your dog from a store like, playful pets, you're told from the very beginning that you have some options should you need to return the animal for any reason.
"We will absolutely try and help the customer out. We have a warranty here where it extends for two years. So we cover all the customers for two years with their puppies," Beth Ann said.
Bottom line, it pays to be a smart consumer for your sake, and your dogs!
Inside Story On Carbon Monoxide And Pets
During winter it's best to not leave your pets outside because it can be freezing, but something you have to be careful of when they're indoors because of the potential for carbon monoxide poisoning.
Incidents of carbon monoxide poisoning increase this time of year as people have their homes buttoned down and sealed up for heat conservation. As much as we hear about carbon monoxide in the news, we rarely hear how many pets die. Smaller and more vulnerable, they are more likely to be overcome by these invisible fumes.
Pets are particularly vulnerable during cold weather when they may be confined to a garage and exposed to car fumes. Dogs and cats are much more sensitive to carbon monoxide fumes than humans and any exposure to exhaust fumes is serious and sometimes fatal. Carbon monoxide poisoning, even in very low doses, is cumulative and can lead to death.
Because your pet likely spends more time at home than you do, if there is a problem in your house he or she may be the first to exhibit symptoms. The warning signs of carbon monoxide in pets include drowsiness, lethargy, weakness and/or incoordination, bright red color to skin or gums, dyspnea and coma and occasionally chronic exposure may cause intolerance, changes in gait and disturbances of normal reflexes.
If you suspect carbon monoxide poisoning in your pet, please see your veterinarian and remember this is a warning sign that you and your family are at risk. Pets and small children are always the first affected.
A good precaution is to install carbon monoxide detectors. They are an inexpensive way to protect you, your family and your pets. Don't let your pet be the warning sign that you have carbon monoxide in your home.
Costs add up for Fido or Tabby when pet owners travel
(Reuters) - Whether or not you take your pet with you on vacation, it will likely be expensive.
So what is the best choice for the estimated 144 million dogs and cats (not to mention all the fish, birds, snakes and others) as their owners travel over the winter holidays?
Here are some important points to consider:
TAKE THEM WITH YOU
About 28 percent of domestic travelers took a pet with them on at least one trip in 2012, according to a survey by TNS market research firm.
Flying with a pet is no easy task. Bigger animals must travel as cargo or checked baggage. Smaller animals - typically under 20 pounds - are permitted in the cabin by some airlines if the pet's carrier fits beneath a seat.
You will need to have a health certificate showing the pet's vaccinations are up to date.
Check with the airline on their pet travel policies because they vary widely by carrier. Delta Air Lines, for instance, has temperature restrictions on when an animal can be placed in the cargo hold to avoid transporting pets when it is extremely hot or cold.
Plus, you will have to pay airfare, and costs vary. Southwest Airlines charges $75 to bring a pet carrier on board - the price will rise to $95 on January 15. JetBlue Airways charges $100 per trip. Both only allow small pets in cabins.
American Airlines charges $125 each way to bring a pet carrier on a domestic flight and $175 if the carrier is checked as baggage. Delta also charges $125 to bring a pet into the cabin, but charges $200 to check a pet.
Driving, when possible, can be the cheaper choice for travelers with pets. It is important to have proof of current vaccinations when crossing state lines, but otherwise the issues for drivers mainly involve the distraction of the pet in the car and regular bathroom breaks.
WHERE TO STAY
About 61 percent of hotels accept pets, and just under half of those charge an additional fee to have them stay in your room, according to data compiled by the American Hotel & Lodging Association. The American Automobile Association PetBook lists 14,000 establishments across the United States that accept pets for overnight stays. You can also find hotel chains, such as the boutique chain Kimpton Hotel & Restaurant Group, that are unabashedly pet friendly.
Fees can be steep - up to $50 a night - and hotels typically will have weight restrictions, making it important to do some advance work.
If you're on a trip that involves sightseeing, visiting a theme park or going anywhere where animals are not welcome, you will have the added expense of needing some kind of day care.
Some hotels, like Kimpton, will help pet owners by arranging dog walking and finding attractions that allow pets.
At Disney World, for example, your pet is allowed as far as the front gate, where Best Friends Pet Care operates both overnight and daycare services. Rates start at $34 for day care, and $41 to $89 for an overnight stay.
PET SITTING
If you do not have the option of asking a trusted friend or relative to come to your home or take in your pet, hiring a pet sitter can add up.
The average cost of a pet sitting visit is $17.75 for 30 minutes, but varies widely depending on the number of animals, location and any complications - like caring for a sick animal, according to Pet Sitters International, a trade group.
A daily visit might suffice for a cat, but those with dogs or other pets that require additional care are likely looking at daily charges in excess of $70.
To find a pet sitter, veterinarians can sometimes provide recommendations. You can also check with professional groups such as the National Association of Professional Pet Sitters or Pet Sitters International. Ask a prospective pet sitter whether they have insurance and bonding and speak to others who have used their services.
Another option: DogVacay, a Santa Monica, California-based outfit that matches pet owners with sitters who board animals in their homes. Prices are set by the sitters - the average is $28 a night, but can be as high as $50 a night.
The selling point, the company says, is that you get what you would expect at a kennel, but with the personal attention and care of being in a real home.
Sitters are vetted by the company and must have insurance. The company says it has more than 10,000 "hosts" who have had "hundreds of thousands" of dog overnight stays. (Follow us @ReutersMoney or here; Editing by Lauren Young and Grant McCool)
Dog that survived gassing headed to Rose Parade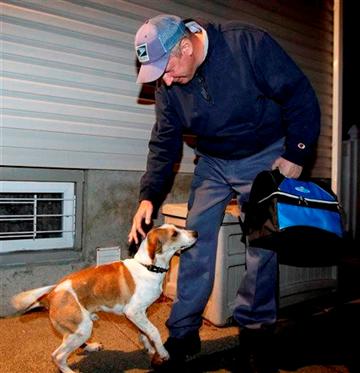 (By SAMANTHA HENRY) - Things are coming up roses for a scrappy New Jersey beagle who survived a dog pound gas chamber.
Daniel will be among eight shelter dogs riding on a float in the Rose Parade on New Year's Day in Pasadena, Calif.
The 2-year-old beagle mix was 6 months old on Oct. 3, 2011, when he was scheduled to be put down at the animal control facility in Florence, Ala. He was placed with 17 other dogs in a stainless-steel box roughly the size of a pickup truck bed that was filled with carbon monoxide.
Workers at the facility were surprised when he emerged, scared but unscathed, from the chamber. They named him Daniel after the biblical figure who survived the lion's den.
He was adopted by Joe Dwyer of Nutley, N.J., and has been living happily with Dwyer's family and other rescue dogs at their home about 10 miles west of New York City.
Dwyer, a motivational speaker, said Daniel's story of surviving and thriving has prompted laws in 31 states that protect shelter animals against inhumane forms of euthanasia.
Daniel will perform his "high five to keep pets alive" trick and perform with other animal shelter survivors on a parade float sponsored by the Lucy Pet Foundation, which runs mobile spay, neuter and adoption clinics across the country. Daniel has been chosen as the "spokesdog" for the California-based organization, Dwyer added.
"He's definitely one of the most joyous, happy dogs I've ever met in my life," Dwyer said. "I think his positive attitude is why he's survived."
The Rose Parade takes place on New Year's Day in Pasadena, Calif.
Animal abuse, theft remains widespread in Jordan
MADABA, Jordan (AP) 'ÄĒ In the mountains of southwestern Jordan, where tradition says Moses saw the Promised Land, dozens of sick dogs lay chained and starving at an isolated olive plantation.
The dogs, including 40 puppies, eat only rotten chicken wings every few days, getting just enough water and food to keep them alive to breed. But the scene that would horrify animal lovers in the West gets only a shrug from their breeder, a 27-year-old man who describes his operation as a "great tax-free business."
Dog breeding 'ÄĒ coupled with dognapping 'ÄĒ is a thriving business in Jordan, where lax laws call for only a $7 fine for violators and police remain hesitant to pursue those suspected of animal abuse. Activists have campaigned for years for increased penalties, but lawmakers seem uninterested to pursue them in a culture where animal abuse remains rampant.
For Mohammad, the breeder at the olive plantation in Madaba, 30 kilometers (18 miles) southwest of Amman, the abused animals represent $7,000 a month in earnings. He said he can make that much from selling just four puppies, mostly German Shepherds and Huskies, raised at his father's farm.
Most of the breeding dogs come from "street hunters," said Mohammad, who asked that only his first name be used to avoid having to pay taxes on his additional income. That's the term used for thieves who steal animals off the streets and from homes in Jordan to sell to breeders.
Such thefts often garner shrugs from authorities. Interior decorator Zeina Khalil said she had two German Shepherd puppies stolen from her home in the capital, Amman, in July. She called the police, but "the operator hung up in my face when I told him it was my two poor puppies," Khalil said.
The thefts are so organized that every Friday before dawn, breeders converge on the so-called "thieves market" in Amman to buy stolen puppies, dogs, guinea pigs, snakes, cats and birds of all kinds. An Associated Press journalist who visited the market recently saw a man who identified himself as Mahmoud sell a barking German Shepherd for $100 that he freely admitted was the victim of a dognapping.
The dog was "stolen from a filthy rich family that taught him manners," Mahmoud said.
Casual animal abuse remains common across much of the Arab world. In Lebanon, an online video last month showed two young men force a cat into a microwave and cook it for few seconds until it screamed in pain. In Egypt, authorities beat pigs to death with iron bars and stabbed piglets over swine-flu fears.
Such abuse likely comes from Islamic tradition, which warns adherents against contact with dogs and other animals deemed impure, said Hussein Khazaei, the dean of the sociology department at Jordan's Al-Balqa Applied University.
"Generation after generation was taught that dogs are impure, cats dirty the house and ruin the furniture, that animals are generally vicious and that it is useless to have a pet," Khazaei said.
There have been some efforts made toward protecting animals in Jordan. Princess Alia 'ÄĒ a passionate animal advocate and the half-sister of Jordan's King Abdullah II 'ÄĒ serves as the chair of the country's first animal shelter. She also forced a Jordanian slaughterhouse to close after Australian animal rights activists took video there of a bull being beaten and stabbed before having its head cut off.
Yet lawmakers and government officials declined interview requests to discuss animal rights in Jordan with an AP journalist. Margret Ledger, a Briton who runs the animal shelter Princess Alia is involved with, simply called the lack of compassion for animals "very sad and frustrating."
That attitude can even be seen at Jordan's largest zoo, where a zookeeper named Mahmoud beat a lion's head with an iron bar to force him to roar for visitors on a recent day.
"Animals must be treated forcefully to know that humans are their master," he said, smiling.
Pet deer removed for public safety
DAUPHIN ISLAND, Ala. (AP) - Two pet deer allowed to roam free in a Dauphin Island neighborhood have been relocated by Alabama wildlife officials.
The wildlife officials told the Mobile Press-Register (http://bit.ly/JBRPFT ) that deer are wild animals and can hurt people with their antlers and hoofs.
The woman who adopted them as pets after their mothers were run over by cars disagrees. She wants to know where the deer she has named Daisy and Darby were taken and how they were treated by wildlife officers.
The woman could face charges for transporting and keeping the animals illegally. Daisy and Darby were allowed to roam freely in the neighborhood and even welcome in some residents homes where they were fed and sometimes petted.
Simon Cowell hires dog therapist
Simon Cowell's pets see a therapist who promises "zen dog happiness."
The music mogul recently welcomed two pooches into his home, Squiddly and Diddly, both of which are Yorkshire Terriers. Simon has gone all out to ensure his pets are as comfortable as possible, lavishing money and attention on the dogs.
"Simon takes the pups to a spa once a fortnight for doggy pedicures and massages and they even have a therapist who promises 'zen dog happiness'," a source told British magazine Grazia.
It was recently reported that the X Factor creator has hired a pet nutritionist to feed the dogs a mixture of organic lamb, pumpkin, fish and sweet potato. Whenever the pets get tired, they can rest on their 22-carat gold-thread pet mattresses.
"Simon is a massive animal lover and these puppies have become his pride and joy. It was Lauren's idea to get them so that he could practice before the baby arrives. They are spoilt rotten! They sleep in a special king-sized bed on the very best cotton, eat and drink out of find china bowls and follow a special organic diet," the insider added. "They drink bottled water and he treats them with a T-bone steak once a week."
The 54-year-old TV star is preparing for the birth of his first child, a boy, with his girlfriend Lauren Silverman. Simon recently revealed he believes the dogs will help him adjust to fatherhood when the baby arrives in February.
"I think dogs are a good training for babies. This is a bit of a road test for the real thing. They bring so much happiness into your life," he said.
Dog Successful Getting Obamacare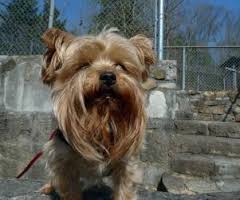 While millions are having difficulty signing up for Obamacare, a dog was able get processed under Colorado's healthcare exchange.
It was a mistake of course. The insurance account was supposed to be opened for Fort Collins resident Shane Smith, not his 14-year-old Yorkie named "Baxter."
Smith's insurance plan was canceled due to Obamacare so he called Connect for Health Colorado to get signed up for a new plan. When the letter confirming his account came in the mail, it was addressed instead to his dog.
It's unclear what caused the mix up but Smith thinks it's because of a series of security questions the representative asked him on the phone.
Smith has since been able to call and get the mistake fixed. At least he thinks so. Smith says he won't believe it until he sees it.
F.D.A. Moves to Regulate Food for Animals
The Food and Drug Administration proposed rules on Friday that would govern the production of pet food and farm animal feed for the first time.
The regulation would help prevent food-borne illness in both animals and people, officials at the agency said, as people can become sick from handling contaminated animal food and from touching pets that have eaten it.
The proposal comes six years after the biggest pet food recall in history, when a Chinese producer contaminated dog and cat food with melamine, a compound used in plastics, causing the deaths of animals across the United States.
The public outcry helped lead to the inclusion of animal food in the Food Safety and Modernization Act, a landmark food safety bill which passed with broad support in 2010 and was the first major overhaul of the Food and Drug Administration's food safety laws since the 1930s. It gives the F.D.A. more control over food imports as well as broad new powers to set standards to prevent contamination of produce and processed food.
Jerky treats have also caused pet deaths. Since 2007, the F.D.A. has counted about 580 pet deaths connected to chicken, duck and sweet potato jerky treats, nearly all of which were imported from China. However, it is not clear whether the regulations, if passed, could have prevented the deaths because the F.D.A. is not sure yet what the hazard is. The agency had received more than 3,000 complaints about the jerky over five years.
The proposal is open for public comment for 120 days. If passed, it would regulate the production of feed for millions of farm animals, including cows, pigs and chickens, as well as pet food.
Much like regulations proposed for human food this year, the rules would require makers of animal food sold in the United States to develop a written plan to prevent food-borne illnesses, like salmonella, and to put it into effect. Producers would need to put protective procedures into place at critical points in the production process where problems are likely to arise.
For example, for canned dog food, producers might have to set up a system to monitor whether the food has been cooked long enough at the right temperature, said Michael R. Taylor, deputy commissioner for foods and veterinary medicine. They would also need to keep records to document it.
"We know from experience that when the system doesn't deliver, people get irate," Mr. Taylor said. "It's all about having a systematic plan to make the food safe."
The rules would also require producers to correct problems that arise and re-evaluate their plans at least every three years. And they would require them to maintain standards of cleanliness for the facilities and people who work in them.
The proposal does not address the use of antibiotics given to animals, sometimes in feed. Public health advocates warn that it is contributing to dangerous levels of antibiotic resistance in humans.
'How To Talk To Your Pet About Condoms' And Other Awesome Topics On Animal Group Spoof Site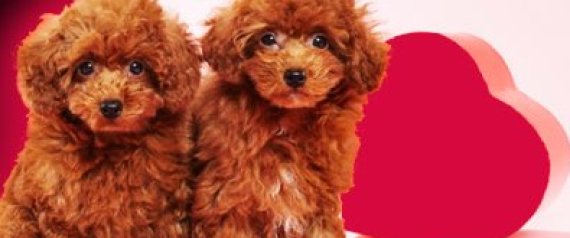 It's time to have 'Äėthe talk.' With your cat.
The San Francisco Society for the Prevention of Cruelty to Animals launched a spoof website for pet condoms, encouraging pet owners to make sure the friskiest of their animals wrap it up to avoid unwanted pregnancy.
"Is Sparky a sex addict?", "Have a pet on the prowl?" the public service announcement implores. "Talk to your pet about protection." The line of condoms is aptly called Animal Instincts.
Of course, any attempts to watch a video demonstration or read up on the variety of pet condom sizes will result in the same message from the animal protection group: There's only one real fix. Spay or neuter your pet.
Animal groups urge pet owners to spay and neuter their animals to better control their populations.
"In the U.S., there are an estimated 6-8 million homeless animals entering animal shelters every year," the Humane Society of the United States says. "Barely half of these animals are adopted. Tragically, the rest are euthanized. These are healthy, sweet pets who would have made great companions."
Class action against Purina dog treats handed a setback
A class action charging that Nestle Purina's Yam Good chicken treats killed the plaintiffs' dogs has suffered a setback. A federal judge in Illinois ruled that the consumer protection laws of the plaintiffs' home states take precedence.
U.S. District Judge Robert Gettleman also dismissed most of the allegations against Walmart, Costco, Target, BJs, CVS, Walgreens, Pet Supplies and other retailers who sold the treats, Courthouse News Service reported.
The jerky treats are made in China by Waggin' Train, a Nestle Purina company. Chinese chicken has been blamed for numerous cases of death and illness in dogs. Until recently, Chinese chicken could not be imported into the U.S. for human consumption but the USDA recently announced that four Chinese chicken plants would be allowed to import their products and would not have to label them as originating in China.
Yam Good
In the Yam Good case, lead plaintiff Dennis Adkins says he bought Yam Good dog treats from WalMart in March 2012 for his 9-year-old Pomeranian, Cleopatra.
"Between March 13, 2012 and March 15, 2012, Mr. Adkins gave one of the treats to Cleopatra daily, which he chopped into two to three pieces," the lawsuit states. "Mr. Adkins made no other changes in her diet."
"Immediately thereafter, Cleopatra became sick and, on March 26, 2012, died of kidney failure."
"Mr. Adkins owns another nine year old Pomeranian, named Pharaoh," the complaint continues. "Mr. Adkins did not feed any of the 'Yam Good' treats to him. Pharaoh did not become ill."
Other class members made similar claims, but Judge Gettleman said their cases should be heard in the states where they reside.
"In the instant case, 19 out of 21 plaintiffs allege that they reside in states other than Illinois and that they purchased the chicken jerky treats and fed them to their pets in their home states. With the exception of the two plaintiffs who reside in Illinois, the complaint alleges no other facts tying any of defendants' alleged misconduct or the plaintiffs' alleged injuries to Illinois," the judge said.
Montana dog owner who lost $500 to hungry pet is reunited with money
The expensive taste of one man's dog has finally paid off.
It's just too bad it wasn't first in the form of cold, hard change.
Nearly a year after Wayne Klinkel's golden retriever gobbled up $500 in paper bills, the Helena, Mont., resident has been reunited with his currency.
Exactly how is better left to the man himself.
"It all comes out in the end," Klinkel told the Independent Record.
After briefly leaving his curious 12-year-old pooch named Sundance in his car last Christmas, mistakenly within reach of six paper bills, the dog's owner returned to find all of the bills except one gone.
The lone bill Sundance left behind was the $1. The five other $100s were either shredded or completely gone.

Refusing defeat, Klinkel then dedicated himself to following his four-legged friend around with a pail.
Whenever the dog stopped to do his business, Klinkel was there.
Claiming to have previous experience with his dog eating paper bills, he told the paper he knew the dog would eventually release the scraps and they could be cleaned for potential reassembly.
Sure enough he says the paper bits immersed and he was able to wash them, again and again, before laying them out like a jigsaw puzzle.
Not letting his work go to waste he then taped the bills back together before sending them off to the Federal Reserve in April while admittedly not knowing what to expect to hear back.
To his utter surprise, however, on Monday afternoon an envelope from the federal government arrived at his door.
Opening it up was a crisp, clean check for $500. Printed across the bottom it read: MUT.CURR.REFUND."
"It was great to get the check after all the crap I went through," Klinkel told the paper.
As for Sundance, his days of gobbling items beyond food may not be over, but Klinkel says he learned his lesson the hard way and won't be leaving anything of such monetary value around him again.
Do You Have a Doctor's Note? Getting a Dog Into a No-Pet Building
What does it take to get a dog into a no-pet building?
The question is becoming a hot topic in New York City. Because depending on whom you ask, the answer is A) a legitimate disability or B) a dubious note from a doctor or therapist.
Most people know that federal, state and city laws require building owners and landlords to accommodate tenants who have disabilities 'ÄĒ for instance, by waiving a no-pet rule for a blind resident's guide dog. But word apparently is spreading about how broadly these laws define a disability, allowing people with a wide range of physical and mental conditions to seek waivers for their dogs.
Serious depression, chronic pain, AIDS, autism, dementia, cancer and heart disease are just some of the illnesses lawyers say can qualify as disabilities. And as New Yorkers trade advice about this topic in dog parks, elevators and online pet forums, the number of people applying for waivers is increasing "enormously," said Darryl Vernon, a partner in the law firm Vernon & Ginsburg.
Mr. Vernon, who specializes in pet and housing law, cautioned that making your case to a landlord or co-op board takes more than just copying a doctor's note someone posted online.
"You need to show two things," he said. "One, that you really have a disability within the meaning of the law, not just seasonal depression or the economy is bad. And two, that there's a connection between the dog and your disability, that the dog is medically helpful."
That still leaves landlords, co-op boards and their legal representatives a lot of gray area in determining what constitutes a legitimate disability, and whether a dog (or other animal) truly helps alleviate it. No-pet buildings worry that granting too many waivers will encourage other tenants to line up with their own doctors' notes. And buildings must consider the sentiments of residents who chose a dog-free building because of allergies or a bad experience with an unruly animal.
But denying a request for a disability accommodation can have negative consequences, too. "No one wants to be held liable for discriminatory conduct," said Adam Leitman Bailey, a lawyer who represents rental buildings, co-ops and condos. "Most boards leave it up to their attorneys to make these decisions."
Mr. Bailey says he reviews at least one request a month for a waiver of a no-pet rule to allow for a service or emotional-support animal 'ÄĒ usually a dog, although other animals, like birds, may qualify. He recommends approving about half of these requests, suggesting a denial if the documentation is thin.
"We require a lot of information," Mr. Bailey said, "and often they can't provide it."
As an example, he shared a letter from a doctor, submitted on behalf of a patient (whose name was redacted) with Type 2 diabetes and unspecified "chronic medical conditions." The six-sentence letter mentioned the health benefits of walking a dog ("great exercise") and the patient's observation that "spending time with his dog had greatly improved his mood," but the reasons were deemed insufficient to justify a waiver.
A big challenge for building owners, lawyers say, is determining what proof they can ask for in order to establish how a dog helps with a disability, especially when the condition in question is not an obvious physical impairment.
The relevant statutes are the federal Fair Housing Act (which defines a disability as a mental or physical condition that "substantially limits" a major life activity), the New York State Human Rights Law and the New York City Human Rights Law. The city law is generally considered the broadest of the three, covering "physical, medical, mental or psychological" impairments 'ÄĒ which opens the door to a wide range of requests.
One woman in a no-dog building who received a waiver illustrates the complexity of some of these cases.
Describing her situation on the condition that her name not be published, she listed a succession of challenges that left her depressed: she lost her job; her father died; her mother had to move into an assisted-living facility; and the fate of her father's dog was up in the air.
A neighbor recommended a lawyer with a disability-waiver track record. The lawyer referred her to a therapist, who wrote a lengthy letter describing her anxiety and outlining her family history, ultimately recommending that she be allowed an emotional-support animal 'ÄĒ her father's now-ownerless dog. She secured a second letter from her primary-care physician, who based his note on a sample letter she gave him.
"Everything that the two notes said is actually true," she said, explaining that the dog helps get her out of the house, alleviates her loneliness and eases her depression. Still, she acknowledged that she probably would not have taken on a dog if she hadn't inherited her father's pet.
"I couldn't bring her to a shelter because I couldn't allow her to be killed," she said. "I was trying to do the right thing by keeping her."
She continued seeing the therapist, and estimated that she spent about $3,000 in legal fees in order to get the waiver approved.
Other cases, however, involve blatantly fraudulent attempts to evade the no-dog rule.
"Somebody asked for a dog to help them because they weren't very stable on their feet," said Dennis H. Greenstein, a partner at Seyfarth Shaw who represents co-op and condominium boards. "The board found out from other residents that they saw that person jogging fairly regularly in Central Park without the dog."
Mr. Greenstein says he's seeing more requests for service or emotional-support animals, and estimates that "a tad more are accepted than rejected," especially when the dog performs a specific task, like reminding the owner to take medication.
"I think boards are generally interested in trying to do the right thing," he said. "They just want to make sure this is not a backdoor way to get a pet in."
To discourage bogus requests, some buildings are drafting rules outlining the conditions for which waivers are granted. Typically, the application includes a note from a doctor or therapist, and proof that the dog has a license from the New York City Department of Health and Mental Hygiene (and in some cases that it has been registered as a service dog).
As part of the approval process, building owners and boards are allowed to ask questions about the materials submitted, so there may be some back-and-forth before a request is acted upon.
"It's not unreasonable for a landlord to make some additional inquiries about the case," said Karen Copeland, a lawyer who has represented dozens of clients seeking such waivers.
Among them: a woman with lung cancer whose dog helped prevent her from smoking cigarettes ("It provided her with a distraction"); someone with Parkinson's disease ("It was able to diminish his symptoms, like trembling"); and a recovering alcoholic ("The dog gave her social things to do 'ÄĒ she could go to a dog park and make friends").
Ms. Copeland also represents Betty Cohen, the owner of a no-dog condominium unit at the Bay Club in Bayside, Queens. Ms. Cohen, who says she suffers from depression, acquired two West Highland terriers and requested a disability accommodation for them. After she submitted letters from her doctors attesting to her condition, the Bay Club said yes to one dog, but notified her that she had to remove the second from the premises by Sept. 30.
"I can't live without both dogs," Ms. Cohen said. "No matter what it costs or what I have to do, I have to have them."
Barbara Morley, the president of the Bay Club's board of managers, explained the building's decision in an e-mail, noting that the documentation Ms. Cohen submitted, which was reviewed by legal counsel, "did not support a need for two dogs."
"Over the last decade we have extended ourselves to accommodate people with special needs who request permission to keep an emotional-support dog," Ms. Morley wrote, adding that the increase in "comfort dogs" in the building had increased the number of complaints from other residents about dogs barking and soiling carpets. "Many have purchased apartments here because of the no-dog policy," she said, "and so it is the responsibility of the Board of Managers to consider the concerns and needs of all residents."
As of last week, Ms. Cohen had not decided what she was going to do, but Ms. Copeland said one option would be to submit a discrimination complaint to the federal Department of Housing and Urban Development Office of Fair Housing and Equal Opportunity.
Other cases are filed with the New York City Commission on Human Rights, which investigates complaints about housing discrimination, including claims that an owner or landlord refuses to provide a reasonable accommodation for a disabled individual. The commission can levy penalties and award damages.
"If someone comes to us with a service-animal issue," said Cliff Mulqueen, deputy commissioner and general counselor for the human rights commission, "they've stated a claim of discrimination and we have to take the case."
Mr. Mulqueen says that although housing providers may challenge the medical documentation submitted by the resident, they should be careful about adopting rules about service animals once a dog has been approved.
"If you start requiring extra insurance or you start penalizing people," he said, "you're going to risk running into other issues of discrimination. That's a really tricky road."
But housing providers do have the right to remove a service dog or an emotional-support animal if it becomes a nuisance 'ÄĒ for instance, by barking incessantly or soiling common areas.
Kody Keplinger, who is legally blind, had reservations about getting a service dog before deciding to take the plunge earlier this year. One of her concerns was how her building, which doesn't allow dogs, would deal with her request; another was whether she could handle the responsibility of owning a pet.
The trainer from the agency that matched her with a German shepherd named Corey helped ease the transition on both fronts, accompanying her when she spoke with her landlord and emphasizing the training that service dogs receive.
"A legitimate concern my landlord did have was whether there would be any peeing in the apartment," Ms. Keplinger recalled. Describing Corey, she added: "That is something she's been trained for 'ÄĒ she actually goes on command. I take her to a spot and tell her when she should go."
Although Ms. Keplinger's landlord didn't challenge her need for a service dog, people at movie theaters and in other public places have accused her of faking her disability. She worries that dishonest requests for service or support animals will have negative repercussions for people who really need them.
"Frankly," she said, "I would rather a few people slip through the cracks and cheat the system than have the regulations made harder on people who need service dogs. It is a very complicated issue, and I understand it's frustrating for landlords and co-ops.
"Unfortunately, there is no perfect solution."
This Dog's Surprise Return Might Be The Best Wedding Anniversary Gift Ever
Every lost pet story should have this happy of an ending.
When pup Kobe ran off during the Detroit fireworks in late June, Roger Cooper and his family were crestfallen. In the chaos of the night, Cooper was trampled by crowds of people running and lost track of Kobe, WDIV-TV reports. Though they made flyers and searched for their beloved family pet, after weeks went by, they had likely given up hope that they'd ever find him.
But more than three months later, someone found Kobe and brought him into the Michigan Anti-Cruelty Society, according the news station. Remembering Kobe from his lost dog flyer they had on hand, the nonprofit was able to contact Cooper.
(Surprisingly enough, some dogs return to their owners after even longer spans, like Taz, who returned to his family in August after he disappeared on Halloween in 2010, or Cookie, a Chihuahua who was found and returned to his San Diego owners in 2011, five years after he went missing.)
When you see man and dog reunite in this happy video, Cooper laughing with joy and Kobe barking with excitement, you can tell that even three months was far too long for this family to be separated.
The best part? Tuesday, the day Kobe was returned, was a special day for Cooper and his wife: he told WDIV-TV that when he brought Kobe home, he planned to tell her, "Happy Anniversary."
What an unexpectedly perfect wedding anniversary gift.
Three-legged dog stolen along with car in Arcadia returned to owner
A three-legged dog stolen along with a car from an Arcadia shopping mall earlier this week was reunited with its owner with help from a good Samaritan, police said.
Luna the schnauzer was inside a Honda Accord that was stolen shortly after 8 p.m. from a parking lot on the south side of the Westfield Santa Anita, 400 S. Baldwin Ave., Arcadia police Sgt. John Bonomo said.
The owner of the car and dog, Alberto Gonzalez of Alhambra, was shopping inside a store when his keys, then his car, were stolen, Sgt. Tom LeVeque said.
"He set down his keys while trying on some shoes," the sergeant said. When the man went outside, his 2004 Honda Accord was gone, along with his dog.
The car was recovered a little more than two hours later in Bell Gardens, LeVeque said. Some personal items had been stolen, but the car was undamaged.
Meanwhile, unbeknownst to the victim, Robert Yantz of Sierra Madre spotted the schnauzer in the area of Baldwin Avenue and Huntington Drive, the sergeant said. He took the dog home to look for its owner.
But when Yantz saw a Pasadena Star-News article Wednesday describing the theft of the car and dog, LeVeque said he realized the schnauzer belonged to the victim and contacted Arcadia police.
Luna and Gonzalez were reunited Wednesday afternoon.
Yantz and Luna were already at the police station when Gonzalez arrived to retrieve his pet, LeVeque said. The dog owner called out to the animal from across the lawn, and Luna ran toward him.
"For having three legs, it ran like the wind," LeVeque said.
Animals go to church this weekend
This weekend, many churches in Charlotte will welcome a menagerie of special guests: furry four-leggers, feathery singers, scaly swimmers and slitherers, and, of course, a large contingent of Man's Best Friend.
The animal kingdom, in other words.
It's early October 'Äď time again to bless cats, birds, fish, snakes, dogs and whatever other critters show up on the church grounds.
After all, they were all created by God, say the people who care for them and the ministers who will pray or sprinkle holy water over them.
These annual events 'Äď called Blessing of the Animals 'Äď are as popular as ever, drawing big crowds of people and their pets to Protestant and Catholic churches across the globe.
Though the mood is always festive, this is serious business, "not just a cutesy thing," says the Rev. Paul Winton, rector at St. John's Episcopal Church, which is expected to have one of the biggest Blessings of the Animals in Charlotte on Saturday.
"They are not our animals," Winton says. "These are creatures that belong to God. They've been entrusted to us, and we take very seriously our stewardship. We are continuing Adam's work."
That's Adam from the Garden of Eden, who was created, along with Eve, after God made "swarms of (other) living creatures," according to the Book of Genesis.
Bible readings are the norm at many of these church services on the front lawn. There's Genesis, the first book in the Bible, which recounts how God created the first animals 'Äď winged birds flying above the earth, great sea monsters lurking in the deep, and "cattle and creeping things and beasts" grazing on the land 'Äď and then gave Adam, Eve and their descendents dominion over them.
Also popular is Proverbs 12:10. "The righteous," it says, "care for the needs of their animals."
'ÄėWe're with you, Francis'
But many churches also point to another religious inspiration: St. Francis of Assisi, the 13th-century Italian friar who referred to animals as his brothers and sisters, and, as legend has it, preached to birds and tamed a wolf.
Francis' feast day is Oct. 4 'Äď hence, the timing for the annual Blessings of the Animals.
Named the patron saint of the environment by Pope John Paul II, Francis was also the author of a prayer, "Canticle of the Creatures," and a hymn, "All Creatures of Our God and King," that have become part of many of the church blessing services.
At Charlotte's St. Francis United Methodist Church, which will bless animals Saturday, the annual event "is probably the key event we do," says David Judge, the church's evangelism and missions chairperson.
By continuing to honor, care for and bless their pets, those who bring their Fidos and Friskies to church are carrying on the Franciscan tradition, says the Rev. Martin Schratz. He's a Capuchin Franciscan who pastors Immaculate Conception Catholic Church in Hendersonville.
At the blessings, Schratz says, these pet owners "are saying, 'ÄėWe're with you, Francis. We love our animals, too.'"
Praying for Bumble
Joan Brennan, a counselor who's attended St. John's Episcopal for more than 20 years, will attend the church's Saturday blessing 'Äď along with Bumble, her 5-year-old terrier-Shih Tzu mix.
He'll be the dog wearing that plastic cone-like collar that keeps canines from licking or chewing after surgery. Bumble had a tumor removed this week.
"I certainly believe in the healing power of prayer 'Äď and not just for creatures with two legs," says Brennan.
Her other dog, Lily, a golden retriever-Britanny spaniel mix, will be staying home Saturday because she's set for knee surgery Monday. But a priest from the church who lives in her neighborhood has agreed to come by Brennan's house and bless the pooch.
Sermons at animal blessings often center on the spiritual lessons pets can teach their owners. About living in the moment, for example.
And from dogs, "we can learn a lot about the unconditional love of God," says the Rev. Nancy Kraft, pastor of Charlotte's Holy Trinity Lutheran, a pet owner 'Äď a pug named Pooky and a cat called Guido 'Äď who will also bless animals on Saturday.
Opinions differ on whether animals have souls or go to heaven. But these creatures 'Äď especially trusting, dependent pets 'Äď appear to be part of God's plan to make us better people, says the Rev. Josh Bowron, senior assistant to the rector at St. John's Episcopal.
"It certainly seems that God has given us the companionship of animals to enliven our humanity and call us to deeper and deeper compassion," he says.
Hedgehogs welcome
The animal blessings have, among other things, been a spur to ecumenism. Two Charlotte churches 'Äď St. Thomas Aquinas Catholic and Advent Lutheran 'Äď have partnered on a joint service for more than 15 years.
Deacon Mark Nash, a Catholic who will preside over the Sunday blessing at St. Thomas, says he hopes to remind people that humans are called not to be oppressors or abusers of animals, but to treat them as fellow inhabitants of the planet.
"They must be part of God's creation," he says. "Otherwise, they would have been left off Noah's boat."
Though dogs dominate most Blessings of the Animals, the events draw more exotic creatures, too.
Organizers at St. Francis United Methodist have heard that somebody may bring a tarantula this year. And members of the Charlotte Zoological Park will be at the church with a 16-foot python.
Rector Winton at St. John's Episcopal says he was once asked to bless a hedgehog that was transported to the church in a sock.
He did it, but Winton says he has a rule about snakes: He lets his assistants bless them.
Stars compete with pets for 'Best in Show'
In homage to the 2000 feature film "Best In Show," Actors and Others for Animals presented a parody of the hit movie at its annual "Celebration of Caring" fundraiser luncheon held at the Universal Hilton Hotel and Towers this past Saturday.
Stars of the film, Fred Willard and Jim Piddock, reprised their roles, serving as commentators as the animal welfare organization staged its own best-in-show competition that pitted the pets of numerous celebrities against one another with their owners making comedic pitches and showing video presentations on their behalf.
More than 350 members and supporters were welcomed to the event by the group's president, JoAnne Worley, vice president, Loretta Swit, and executive director, Susan Taylor.
Following a cocktail reception, lunch and a performance by the Plaids of "Forever Plaid," the assemblage enjoyed the program emceed by television personality Michael Burger and starring celebrity pet owners Leonard Maltin, Susan Sullivan, Ed Begley Jr., Allie MacKay, Jay Johnson, Bernie Shine, Tippi Hedren, Chuck McCann, Charlotte Rae, Ruta Lee and Earl Holliman.
The day also saw the Search Dog Foundation presented with the 2013 Actors and Others for Animals Betty White Inspirational Award and the Award of Caring bestowed upon Kathleen Riordan and Bonnie Garner for their work in protecting and caring for companion animals.
Among the Burbankers and supporters from all over Southern California who made Saturday's event a success were George Pennacchio , Harlan Boll, Michael Stern, Steve Bluestein, Cory Carter, Larry Fazio, Kelly Lange, Richard Horvitz, Jackie Joseph, Joyce Miller, Wink and Sandy Martindale, Page Layne Miller, Hope Mulbarger, Julia Szkiba-O'Connor, Adriana Quinn, Paul Sassa, Clara Tortomasi, Jaime Monroy, Mary Willard, Parker Williams, Greg Wilson and members of the Burbank Jaycees including Kevin Alson, Elana Helgesen, Jacqueline Lewis and Amy Dalton.
Founded in 1971, Actors and Others for Animals provides spay/neuter and medical subsidies for low-income pet guardians, along with pet-assisted therapy, humane education and other needed services.
It also runs SpayCalifornia, a statewide, low-cost spay and neuter referral service. In 42 years, Actors and Others for Animals has been responsible for altering more than 500,000 animals and continues to influence the protection and care of companion animals.
For more information about the North Hollywood-based organization, its future events and how you can be of help to its cause, visit www.actorsandothers.com.
Vets hit back over claims that fat pets comfort eat like Bridget Jones
Now, a row has broken out between vets over the issue.
It follows research, reported in The Sunday Telegraph last week, claiming that many cats and dogs were becoming obese by "comfort eating", to cope with "emotional distress".
The study suggested that owners should try to understand the causes of this turmoil, rather than simply cutting down on the amount of food they receive. Such a course of action, the research said, could even make them more unhappy, and even hungrier.
However, the advice has prompted a rebuke from the British Veterinary Association, which argues that it reinforces the "mistaken view" that "giving extra food to your pets is a way of showing that you love them". It warns that too many owners are harming their animals with "kindness", by over feeding and giving too many treats and leftovers from their own plates.
Just as obesity in humans has become an area of growing concern in recent years, so it has in pets. Vets argue it has been increasing and needs to be tackled. They say it is responsible for health problems in pets, such as arthritis, diabetes and heart disease, which can lead to shorter lives for the animals.
In the new research, Dr Franklin McMillan, a vet and former clinical professor of medicine at the Western University of Health Sciences College of Veterinary Medicine, in California, suggested that many animals were prone to "emotional eating", rather like Bridget Jones, the fictional singleton who finds comfort from her relationship difficulties in food.
Because of this, he argued, the best way to tackle obesity was not to simply take the food away, but to try to understand the causes of the animal's unhappiness.
Dr Franklin, who now works for Best Friends Animal Society, one of the US's leading animal welfare organisations, had studied dozens of separate pieces of research into the eating habits of pets and laboratory animals, as well as humans, on which to base the concept. He shows that animals, like humans, can eat too much, not necessarily out of hunger, but also a result of "disinhibition" - whereby overeating is in response to stimuli other than internal hunger cues, such as stress. He also cites earlier studies to show that some animals offered an abundance of food do not overeat, as well as others showing a link between stress and negative emotions and eating.
While in humans, such comfort eating tends to involve certain foods - usually high in calories - selected by the individual, the research shows that animals will do even if the only food on offer is their usual fare. The research suggests various factors which could trigger "emotional eating" in pets, including boredom, anxiety and depression.
Robin Hargreaves, president elect of the British Veterinary Association, who has written to The Sunday Telegraph on the issue, said: "The research may have merit, but the concluding advice makes me worry.
"Animals do have emotional needs. You can't get away from that. But the biggest problem relating to pet obesity, is human behaviour, rather than animal behaviour. This advice gives an excuse to people who do not want to stop feeding their pets. My fear is that owners will latch onto this and say 'my animal needs this amount of food because of his emotional needs'. People clutch at straws because they would rather do anything than stop feeding their pet and this advice is manna to them."
"It can be hard to resist that hungry look from your dog and too easy to substitute real attention and interaction for treats, but it's in the pet's best interests to get it right."
Pet owners searching for answers and demanding their pets remains
Pet owners are searching for answers after more than 40 animals were improperly cremated in Okmulgee County.
On September 12th an off-duty Okmulgee County Sheriff's Deputy found the animals burnings on a tarp on a rural road in Beggs.
FOX23 Brittany Jeffers spoke with the owner of Pets at Peace in Tulsa on Friday. The owner, Phil McArthur, said that he had no knowledge of what happened to the animals and that the disposal had been subcontracted out.
Clients who dropped their animals off to be cremated at Pets at Peace are demanding answers.
Byron Raleigh contacted FOX23 after he saw the report on the incident in Okmulgee.
Raleigh told FOX23 that he took his beloved dog, Missy, to be cremated at Pets at Peace on the 10th of September but 16 days passed and he didn't receive his animal.
"We hadn't heard anything about what was going on with her cremation," said Raleigh.
HE said fear set in when he heard what happened to the animals in Okmulgee County. The incident in Beggs happened on the 12th and he dropped off Missy on the 10th.
"I was afraid that she had been included in that and I could get the owner of Pets at Peace to call me back," said Raleigh.
On Friday afternoon Raleigh's fear turned into relief.
The Raleigh's veterinarian called to tell them that Pet's at Peace had delivered Missy's remains in an Urn.
Byron said that he is thankful that Missy is back home but he said that he shouldn't have had to worry so much.
"This could have all been answered with a call back," said Raleigh, "We are relieved that we have her, I hope we do."
Brittany Jeffers spoke with the owner of Pets at Peace. McArthur stressed that out of the 40 burned animals found in Beggs, only one was scheduled for a private cremation. The rest of the animals were considered 'Äėcommon' which mean they're to be cremated with other animals and the ashes aren't returned to the owner. McArthur said that he keeps a log of all of the private cremations and if people have questions they should continue to call.
The investigation has been turned over to the Okmulgee County District Attorney's Office.
Pet owners beware of Bufo toad activity after rain
A Tampa dog is being treated for poisoning by a Bufo toad, a species known for its hallucinogenic toxins and increased activity during periods of unusually heavy rains.
The dog was "expected to recover because it was the second time this animal had a run-in with a Bufo toad and the owners knew what to do immediately," said James Judge, a spokesman with BluePearl Veterinary Partners.
However, the incident 'ÄĒ as well as the poisoning death of a Jack Russell Terrier in Temple Terrace last October 'ÄĒ has area veterinarians warning pet owners about the dangers of the huge toads. That dog bit into a Bufo toad and was killed by the toxins.
The Tampa Tribune (http://bit.ly/19JZbgv ) reports the incident has area pet owners on edge.
Tampa veterinarian John Gicking said several cases of toad poisoning are treated every week during periods of increased Bufo toad activity.
Curious dogs and cats tend to lick or pick up Bufo toads with their mouths. When this happens, the toad secretes a poison from glands on the back of its head, which causes the pets to have symptoms.
Symptoms of intoxication include "seizures, drooling, really red gums, pawing at their mouths, stumbling, heart arrythmia, excitable behavior, pacing and trembling," Gicking said.
Scientifically named Bufo marinus, they are known as giant toads, marine toads or cane toads, and they generally distinguish themselves by their large size. In Florida, the females are larger than the males and can grow to 10 to 15 centimeters across.
The toads, which have grayish brown, warty skin, are not native to Florida, but were introduced to eat cane beetles. They became established in Florida in an accidental release of about 100 specimens in Miami in 1955 and further release by pet dealers in the 1960s, according to the University of Florida Wildlife Extension.
If pet owners suspect an animal has bitten a Bufo toad, rinse its mouth and paws with water and seek veterinary help immediately. Use caution, however, so the pet does not aspirate the water with toxins, Gicking said.
Pet owners should also be careful about being bitten by animals who become unruly while intoxicated by the toxin, he said. Pet owners should wash their own hands after rendering aid and be careful not to get the toxin in their own eyes or mouth.
Gicking suggests vigilance is the best course of action to prevent toad poisoning.
"Don't just leave dogs out in the yard unsupervised, especially people who live near water sources," he said. "Leash walks during a high incident times are best."
The toads are omnivores and consume insects and other toads and frogs. If you don't want to attract them to your yard, remove cat and dog food from the vicinity.
The most humane way to kill a Bufo toad is to place it in a plastic bag and put it in the freezer for three days.
Zoos make party animals out of goats and sheep
POMONA, Calif. (AP) 'ÄĒ Sheep and goats may not be known as party animals, but they're increasingly at the center of the celebration as petting zoos grow in popularity for birthdays, graduations and other bashes.
Petting a gentle animal of any kind seems to appeal to young, old and in between. Daycare centers, schools, churches and even nursing homes rent mobile zoos that will bring animals and handlers to them or organize trips to petting zoos.
"You can see the absolute joy as they are sitting there stroking some animal, particularly if it's the first time in their life they have touched one," said Sky Shivers, superintendent of Fairview Farms at the Los Angeles County Fair, 35 miles east of downtown LA. "There is tranquility, an exchange of emotion that's amazing to watch."
Shivers, 63, of Prague, Okla., said a good zoo is as educational as it is entertaining, reeling off several fun facts: baseballs have wool in their cores; doctors use the intestinal lining from some animals to graft serious burns; female goats have beards like males; and while sheep prefer grass to weeds, goats want it the other way around.
Sheep and goats are popular because they only have bottom teeth and are safer around children.
"Ponies and donkeys have teeth on the top and bottom and are more likely to nip fingers," Shivers said. Even so, pony rides are often coupled with petting zoos, and can often be found during the holidays at many pumpkin patches and Christmas sales lots.
Rental fees range from $200 to $325 per hour, depending on the number of animals and the particular business.
The animals run the gamut from tortoises to hares. Some include exotic critters like wallabies and llamas while others offer creatures that can be found closer to home, such as deer and donkeys.
People often like to see babies, so Brendon Kline features baby chicks, ducks and bunnies, small potbellied pigs and a baby goat at Party Animalz Farm in Brogue, Pa.
"A lot of the older people enjoy it as much as the children do," Kline said. "A lot of them grew up on farms and these are animals they don't see every day anymore."
All God's Creatures in Chino Hills, 40 miles east of Los Angeles, features Serenity the silly goose and Goliath, an 80-pound turtle.
Owner Lori Bayour takes the animals on the road to hospices, city neighborhoods, parties and a rodeo.
Faith Lundgren loves to watch her grandson at Bayour's petting zoo each October at the Industry Hills Charity Pro Rodeo.
"The animals don't shy away from the kids at all," Lundgren said. "Sometimes they even make the first move. They enjoy being there as much as the kids enjoy having them."
Not everyone thinks petting zoos are a good thing.
"We think they're a bad idea," said Meredith Turner, spokeswoman for the national advocacy group Farm Sanctuary. "Animals are often not in good health, they're kept in an unnatural environment, and they teach kids that animals exist for our entertainment, when in actuality, they exist for their own reasons."
Animals need to be clean, healthy, gentle and insured. Handlers should provide feed for the animals and clean up after them. Another must is a sanitizing station so those who pet the animals can wash their hands.
A bad experience for a child can last a lifetime.
"You can't leave them alone," Shivers said. "They will get knocked down and scream and cry and be afraid of animals for the rest of their lives."
LA Animal Service's Illegal "Free Senior-Pets" Giveaway - Editorial
(By Phyllis M Daugherty) Increasingly desperate to appear "No Kill" and be rehired by new Mayor Eric Garcetti, last week Brenda Barnette announced another irresponsible scheme to empty city shelters'ÄĒa "Senior-Pet Free Giveaway," which means that the most vulnerable group of shelter animals (those over five years of age) would be given away with no adoption fee to city or non-city residents who could merely show up at a shelter and demand their "free" pet.
Luckily, someone in city government finally noticed that this is illegal---but only after irate protests by numerous vocal animal activists.
Los Angeles well-paid city officials have shamefully allowed a series of inept managers to play Russian roulette with the welfare of animals and taxpayers' money. Barnette's tenure has been a continuous "experiment" in violating or ignoring laws and sound shelter practices. It is time to time say "NO" to Ms. Barnette and to mean it!
Barnette, in the past few months alone, has added with seeming impunity to a long string of embarrassing, well-publicized faux pas starting shortly after she was hired. The two latest decisions where she figuratively thumbed her nose at the Personnel and Animal Welfare Committee stating that she did not need Council approval, should have been enough for her to be immediately fired.
In case anyone who cares about the unwanted animals entrusted to the City of Los Angeles could possibly have forgotten, in March, Barnette arranged to remove vital animal care employees from city shelters at night. In June. she pushed for a policy to allow pregnant impounded dogs to have puppies that could be sold by LAAS to pet stores---after prohibiting such stores from obtaining any commercially bred puppies.
Barnette has not been alone in these exercises of poor judgment. The LA Animal Services Board of Commissioners under President Lisa McCurdy and including two attorneys, made no effort to deter Ms. Barnette's reckless and inhumane plans. The exception was Kathleen Riordan, daughter of former Mayor Richard Riordan, who was removed by Villaraigosa Deputy Jim Bickhart for her propensity to question Barnette closely and oppose many of her proposals. (Note: Recently appointed Commissioner David Zaft was not on the Commission during that time.)
City Council and members of the Mayor's staff could not have totally missed Ms. Barnette's announcement of the 'ÄėFree Giveaway of Senior Pets' (which is a violation of city ordinance and laws regarding gifts of public property.) It was sent to all those on her mailing list and permeated the media. NBC joined in advertising the event, posting it on September 18:
"Los Angeles Animal Services is hosting its first Senior Saturday on Saturday, September 28, 2013
"All cats and dogs 5 years and older are free of charge to adopt. The adoption includes spaying?/neutering, if required, all vaccinations and a microchip. Los Angeles residents do have to pay a dog license fee of $20, which is not included." (NBC)
Interestingly, the proposed "Free Senior Pet" plan devised by the $208,000-a-year manager of Los Angeles Animal Services actually penalizes city residents in that they are required to pay $20 for a license, while non-city residents can just walk out the door with their new pet and a "promise" to register it with their local agency.
Animal advocates immediately denounced a plan that is little better than a Craigslist "free" ad, considering that a municipal shelter has no right to refuse any adopter who has not been listed as convicted of animal cruelty on a "do not adopt" list. (These lists are of minimal protection to animals because there is no required posting of such offenders on an area-wide or national basis.)
Barnette was so confident that she could sell her idea that she posted a Facebook comment on the NBC announcement:
"People often say that older pets come home and seem as if they have always been there. The early training has been done and the pet companion seems grateful to be in a home again. Visit the LA City shelters on September 28 and see if you meet your new family member! Brenda Barnette · General Manager at Los Angeles City Animal Services - September 19 at 7:40am"
Quickly shifting to "damage control" later that day, Barnette sent out a tepid excuse in an e-blast to show those with years of experience in the rescue and adoption in Los Angeles that Best Friends says it is OK to giveaway free pets: She wrote:
"We have had a few inquiries about the free adoption for seniors Saturday. This was put in the budget and approved.
"With many years of tracking low cost and free adoption promotions, I have a different experience than what the concerns predict. I'm attaching a report that may be of interest to you that gives a more national perspective. We will ask that our staff and volunteers take extra care in talking with potential adopters."
Lest we forget, Brenda Barnette was the head of the very small Seattle Humane Society and had NO public sheltering experience prior to coming to Los Angeles in June of 2010, where the only qualification she had to meet for the job was a valid California driver's license (which she did not have at that time.)
The person who took the most time to refute the claims by Barnette and her reliance on a one-time "study" in 2006 of (only) cats given away free at a small Maine humane society is Anne B. Diamond (possibly a pseudonym). There is no use to try to improve on this detailed explanation of why animals should not be given away free:
"Barnette received what she called "inquiries" about the upcoming "Senior Saturday" with LAAS handing out free senior animals (five years and above). She responded by sending Best Friends' discussion on reduced adoption fees. It relies primarily on a 2006 ASPCA survey…The study compared attachment levels of cat adopters who paid a fee for their cat and those who did not pay a fee. The study is cited to show that we should not worry about shelters giving away free animals.
"The study results are based entirely on a survey of 322 adopters who paid no fee for a cat, and 228 adopters who paid a fee for a cat. (The study is only about cats.) Of those, less than one-third (29.5%) of those paying no fee responded. And just barely over 1/3 of those paying a fee (34%) responded, for a total response rate of only 31.4% (173 responding out of 550 surveys sent). This extremely low response rate means the conclusions have a high risk of sample size bias, and low statistical conclusion validity. That is, with less than 1/3 responding, the survey results are less than reliable. Even the study admits this. (In typical form, Brenda does not disclose this crucial fact.)
"We have no idea what the other 70.5% of no-fee adopters would have said about their attachment to their cats, or whether a bad outcome for their cat is the reason they did not respond. We do know that the views of those 70.5% no-fee adopters who did not respond are not factored into the survey conclusions It is therefore illogical to presume that the views of those who responded are the same as the views of those who for some reason failed to respond, or that the outcomes for their cats are the same . The survey simply ignores the very large and important category of no-fee adopters who did not respond to the survey."
"What's worse, measuring "attachment" does not necessarily say whether a home is good or bad. Many hoarders will say they are attached to their animals and yet neglect and abuse them. Attachment also does not reflect levels of commitment. We see animals dumped daily in the shelter by adopters who are crying and, if asked, would say they are attached.
"Barnette tries to placate us. Don't worry! She will ask that our staff and volunteers take extra care in talking with potential adopters." Who is Barnette kidding?
"The Emily Weiss study, shaky as its conclusions are, is based on free cat adoptions at an Animal Refuge League in Westbrook, Maine. Of course that sounds comparable to Los Angeles and LAAS, right?
"Let's also keep in mind an important fact. Private non-profit adoption agencies (like the one in the Emily Weiss/ASPCA study), have applications, screening, and the ability to deny applications when a home seems wrong. These are all things that LAAS does not have."
Anne B. Diamond goes on to discuss the various things that have been repeatedly experienced in giving away "free" animals. They often are taken by hoarders (especially older animals) and by dog fighters to use as "bait" animals, and by those with a criminal background which precludes them from obtaining pets legitimately from a shelter.
LOS ANGELES DAILY BREEZE NOTIFIES PUBLIC THAT PETS WON'T BE "FREE"
On September 26, the Los Angeles Daily Breeze posted the following:
"Los Angeles officials say pet adoptions this weekend can't be free after all
"After announcing free adoptions this Saturday for dogs and cats 5 years and older, the city of Los Angeles has pulled back the offer, saying a city ordinance prohibits the practice.
"The free "Senior Saturday Adoptions," mentioned Wednesday in the Daily Breeze, now will be discounted adoptions 'ÄĒ $83.50 for dogs and $50.50 for cats.
"A memorandum sent to shelters on Thursday from Los Angeles Animal Services General Manager Brenda Barnette said the 2009 ordinance had been "overlooked for a number of years."
"We plan to take community input on the issue of free adoption to decide whether to recommend to City Council that the ordinance be amended to allow us to do free adoptions in the future," she wrote. "The free adoption program has been tested nationally and has been a successful way to save animals' lives." (L.A. Daily Breeze)
This ordinance was NOT "overlooked for a number of years." It was enacted one year before Barnette arrived to stop former LAAS GM Ed Boks from giving away "free" animals. The only person who "overlooked" it was Barnette.
And, does she apologize and express her intent to abide by the ordinance of the City, which is predicated upon the basic governmental requirements that impounded property may not be given away free for personal use? NO, MS. BARNETTE MERELY INTENDS TO CONDUCT A "POPULARIIY CONTEST" TO SEE IF THE PUBLIC WANTS THE LAW CHANGED SO THEY CAN HAVE FREE ANIMALS!!
It is time for Mayor Eric Garetti to take action. No official of the City of Los Angeles should be allowed to blatantly ignore or intentionally violate laws. Both Ms. Barnette and the members of the Los Angeles Animal Services Commission who have failed in due diligence after being notified of GM Barnette's indiscretions must be replaced. The animals, the staff, the City and the taxpayers have suffered enough under this incompetent regime. Our new Mayor must take steps to protect all who depend upon him.
Fat Camps...For Your Dog
The epidemic is real. Obesity is not only affecting the children and adults of America, but the pets living here, too; it just seems that not everyone has acknowledged it yet.
According to the Association for Pet Obesity Prevention (APOP) 52.5 percent of American dogs are overweight or obese. This represents about 36.7 million dogs here in the United States. Yet according to APOP, 45.8 percent of dog owners referred to their obese or overweight dog's weight as "normal". Canine obesity is identified in dogs that are 20 percent over their ideal body weight; dogs 10-20 percent over their ideal body weight are also defined as overweight.
To combat this reality, and tap into a bit of the profits of the fitness phenomenon, "doggie fat camps" have sprung up all over the U.S. One such camp, the Morris Animal Inn of Morristown, N.J., was recently featured in a CBS news clip. The Inn exercises dogs by taking them to work out on treadmills, swim, and run up stairs. The dogs also receive individual attention from trainers. Then, after long days of exercise, the dogs are rewarded with healthy snacks like yogurt parfaits. The owners of participating dogs at the Morris Animal Inn testified not only to weight loss, but also to an increase in their dog's energy level.
Another self-proclaimed "doggie fat camp" is found at the Indigo Ranch in Vernonia, Oregon. The Indigo Ranch boards dogs Monday through Friday and then sends them home to their families over the weekend with specific food portions and instructions to keep them on track. The average weight loss program at the Ranch lasts from four to eight weeks, depending on the needs of the dog. The four-week programs cost $800 plus food, and the eight-week programs cost $1600 plus food.
However, "doggie fat camps" are not the only direct reaction to America's pet obesity epidemic. Various canine diet programs have emerged in an effort to control poor nutrition found in pet households, a problem that has arisen from overly loving owners who enjoy rewarding their pets with extra food and treats. Purina especially has cashed into this phenomenon with its Project: Pet Slim Down. The Project uses a Body Condition System scoring guide that focuses on the shape of the dog, not the weight, in consideration of the body differences in each breed. The scores ranges from one to nine, with a four or five as the ideal score.
The website boasts of the online aspects of the program, such as tracking progress, getting reminders, sharing successes with friends and receiving award badges for milestones. If that isn't enough, you can find a Purina Certified Weight Coach to help with everything from motivation to creating a custom exercise and diet plan for your pet. The Project aims for a "healthy weight loss" of one to two percent per week. There are even success stories to read for those who are skeptical.
Though these programs may seem like they are merely capitalizing on the worry of attentive dog owners, they are actually addressing a serious problem. APOP identifies osteoarthritis, high blood pressure, heart and respiratory disease, cancer and decreased life expectancy as just some of the direct risks of canine obesity. And if any of the testimonials found on the websites of both the "doggie fat camps" and diet programs have any truth, the tactics are working. Concerned dog owners everywhere are giving back to their best friends by providing them with the best treat a dog could beg for: the opportunity for a long and healthy life.
Pet Food Recalled Due to Possible Health Risk
The Procter & Gamble Company (P&G) has voluntarily recalled specific lots of dry pet food (EUKANUBA DRY DOG FOODS, IAMS DRY DOG FOODS,IAMS DRY CAT FOODS) because they have the potential to be contaminated with Salmonella. These lots were distributed in the United States and represent roughly one-tenth of one percent (0.1%) of annual production. No Salmonella-related illnesses have been reported to date in association with these product lots.
Click here for the complete product list.
Click here to see the product labels.
Salmonella can affect animals eating the products and there is risk to humans from handling contaminated pet products, especially if they have not thoroughly washed their hands after having contact with the products or any surfaces exposed to these products.
Healthy people infected with Salmonella should monitor themselves for some or all of the following symptoms: nausea, vomiting, diarrhea or bloody diarrhea, abdominal cramping and fever. Rarely, Salmonella can result in more serious ailments, including arterial infections, endocarditis, arthritis, muscle pain, eye irritation, and urinary tract symptoms. Consumers exhibiting these signs after having contact with this product should contact their healthcare providers.
Pets with Salmonella infections may be lethargic and have diarrhea or bloody diarrhea, fever, and vomiting. Some pets will have only decreased appetite, fever and abdominal pain. Infected but otherwise healthy pets can be carriers and infect other animals or humans. If your pet has consumed the recalled product and has these symptoms, please contact your veterinarian.
This issue is limited to the specific dry pet food lot codes listed below. This affects roughly one-tenth of one percent (0.1%) of total annual production. The affected product was distributed to select retailers across the United States. These products were made during a 10 day window at a single manufacturing site. P&G's routine testing determined that some products made during this timeframe have the potential for Salmonella contamination. As a precautionary measure, P&G is recalling the potentially impacted products made during this timeframe. No other dry dog food, dry cat food, dog or cat canned wet food, biscuits/treats or supplements are affected by this announcement.
P&G is retrieving these products as a precautionary measure. Consumers who purchased a product listed below should stop using the product and discard it and contact P&G toll-free at 800-208-0172 (Monday 'Äď Friday, 9:00 AM to 6:00 PM EST), or via website at www.iams.com or www.eukanuba.com.
Pot goes to the dogs as pet owners turn to medical marijuana for ailing animals
Before his owners started dosing him with a daily drop of marijuana, Garfield the cat's nine lives were rapidly running out.
The 18-year-old feline 'ÄĒ whose name has been changed to protect patient confidentiality 'ÄĒ suffered from a host of painful conditions.
These included thyroid and heart disease, severe arthritis, renal failure and chronic pancreatitis, a condition that caused him to lose his appetite and experience pain in his abdomen, said veterinarian Dr. Kathy Kramer of the Vancouver Animal Wellness Hospital.
But when his owners started giving Garfield a daily drop of medical marijuana in the form of a tincture, the cat seemed to take a near-miraculous turn for the better.
Now the ailing feline, who had previously lost the desire to eat, demands his food and seems to have less pain, said Kramer.
"He's still got a lot of health issues, but for now he is stable and he eats like a champ," she said.
Garfield's owners are part of a growing movement of animal lovers looking at pot to treat pain in their sick and aging pets.
Some are medical marijuana users themselves, and think that if the drug helped them, then maybe it could free Fido from his health problems, too.
But while many think the drug is a safe and natural alternative to other painkillers, some veterinarians caution that more research is needed before they can start recommending it to pet owners.
'A FINE BALANCE'
Kramer said she is asked by clients several times a week about trying medical marijuana as a treatment option for pets.
When Garfield's owners told her they were trying it on their aging pet, Kramer said she couldn't recommend the drug, as there are no veterinary guidelines on prescribing it for animals.
But realizing the owners were going to try it regardless, Kramer said she needed to ensure they were doing it safely.
"This is something that the owners were going to do with or without me," she said. "I just helped adjust the dose for them."
Through trial and error, Kramer said the owners eventually found the appropriate amount to give Garfield.
"We're running a fine balance of keeping him comfortable without keeping him sedated," she said.
But the treatment doesn't come without risks, said Kramer, the biggest one being the possibility of overdose.
In Vancouver, where marijuana is more commonplace than in many other cities, Kramer said accidental marijuana toxicity in pets is a serious problem. Symptoms of overdose could include difficulty walking, dribbly urine and an irregular heartbeat.
"Typically, they're super stoned," said Kramer. "If we get to them fast enough and make them vomit, the number of animals that actually die from it are quite low."
Seeing how well the drug has helped Garfield, however, Kramer said she hopes medical marijuana will eventually be a recognized treatment for pets, especially as pain medications for animals are limited compared to those available to humans.
The pain drugs that do exist for animals often come with a host of side-effects, she said, adding that they can also be incredibly costly, with some clients paying upwards of $200 a month for their pet's pain pills.
Pain management for animals has come far in the past decade, she said, "but it needs to continue to evolve."
As well, Kramer said, veterinary guidelines need to be established before she would feel comfortable recommending the drug.
"If we can find something that works with fewer side-effects ... I think, why not?" she said. "As far as us trying to actually prescribe it, I imagine there's going to be some red tape."
FEAR OF BACKLASH
Some other veterinarians contacted by The Province agreed with Kramer's views but refused to speak publicly, mostly for fear of public and professional backlash, and the possibility of being investigated by the College of Veterinarians of B.C.
Requests for comment from the college were not immediately returned.
Although courts have ruled that Canadians have a constitutional right to use marijuana for medical reasons, Kramer said she is unsure how the legal framework would work for allowing veterinarians to prescribe the drug for pets.
Where pet owners would get medical marijuana is another possible hurdle, but dispensaries 'ÄĒ such as the one where Garfield's owners got his pot 'ÄĒ could be an option, she said.
Some Vancouver dispensaries already report seeing clients ask about treating their pets with the drug. At the Medical Cannabis Dispensary in Vancouver's West End, one of its members was a dog that had terminal cancer.
Before the dog's death, manager Dori Dempster said, its owners were relieved to see their pet get relief in its final days.
"They were absolutely pleased with how their pet responded and we were able to bring a lot of comfort," said Dempster.
Seeing sick pets rebound after being given medical marijuana also pushed Massachusetts-based animal behaviour consultant Darlene Arden to join the fight advocating on behalf of animals "who have no voice of their own."
Arden said she wishes a treatment option like medical marijuana had been available to ease the pain and suffering of her Yorkshire terrier when he fell ill 15 years ago with chronic pancreatitis.
"If an animal is sick and looks to its owner for help, why can't we help them?" she asked.
'YOU FEEL HELPLESS'
That's the question often asked by Los Angeles veterinarian Dr. Doug Kramer, who took on the role of advocating for pot-for-pets in the United States after using it on his Siberian husky Nikita, who died of cancer.
In her final days, Nikita was in significant pain and didn't respond well to pain medication, the side-effects of which made her groggy. Kramer said he faced a tough choice between euthanasia or trying something radically different.
"She was just lying down, staring off into space," he said. "Honestly, you feel helpless and at that point, you're willing to try anything to make your family member feel better."
After clients told him about using medical marijuana on their own pets, Kramer decided to research the drug. After Nikita was given a small dose, she stopped whimpering and was able to greet him at the door again when he came home.
Her appetite also quickly returned, and she started to regain the weight she had lost, he said.
"Within the first dose, she was up and looking through the trash bins for food," he said.
Although it wasn't a cure, Kramer credits medical marijuana for giving him an extra six weeks with Nikita, as well as improving her quality of life.
Now, the holistic veterinarian said he often gets emails from all over, including Canada, from pet owners looking for vets who would be open-minded about trying medical marijuana for their pets.
'A TABOO SUBJECT'
In the U.S., marijuana is still classified as an illicit drug under federal law and is not approved for prescription as medicine, although 20 states as well as the District of Columbia approve and regulate its medical use.
Kramer said he does not prescribe or recommend medical marijuana to his clients, but is just "trying to provide information and guidance because there is no framework in place for veterinarians."
Many owners are already using it to treat their pets, but without a vet's supervision they run the risk of overdosing, he said.
"They're well-intentioned but they have no guidance whatsoever because it's a taboo subject just to talk about it," he said.
Although Vancouver's Kramer is offering advice to Garfield's owners while they treat him, she said she is concerned about putting her veterinary licence in jeopardy.
Seeing how well medical marijuana worked for him, however, pushed her to speak out about the need for more research.
While Kramer has seen cats make remarkable recoveries, for the feline to be faring so well at such an advanced stage of illness left her "amazed."
"It's got to be more than a coincidence," she said. "I don't think it's hurting him and that I can say 100 per cent."
Man Who Danced With Raccoon Vows to Get Pet Back
A Tennessee man who appeared in a YouTube video dancing with his pet raccoon to Aretha Franklin's "Chain of Fools" has started a social media campaign to get the raccoon back after it was seized by state wildlife officials.
The Tennessee Wildlife Resource Agency took the animal away from Mark Brown two weeks ago because state law says it's illegal to keep wild animals as pets.
Brown, of Gallatin, Tenn., says he rescued the raccoon when she was born in May and bottle-fed the animal. He named her Rebekah.
"I feel like I've had
one of my children taken from me," said Brown, a former animal control officer.
His pet is playful, he said.
"She'd play, she'd chase bees, she'd pick flowers, whatever, she'd do what raccoons do," he said. "If she's released into the wild, all hunters of legal hunting age can train their coon dogs to kill her or trap her for her fur. That's not what I want."
In his determination to be reunited with Rebekah, Brown has also appealed to Tennessee Gov. William Haslam. A petition on Change.org appealing to the governor currently has nearly 800 supporters.
"We have a nationwide campaign now called free Rebekah," Brown said. "We get 75 to 100 emails daily and they're all petitioning governor Bill Haslam to give me a full pardon, to forgive me of my sins and let me get a permit to keep her."
Rebekah isn't Brown's first pet raccoon.
In 2012, another video of his dancing with a raccoon he called Gunshow catapulted him to YouTube stardom. Brown made more video of himself with the raccoon. They showed him wrestling with the animal and giving it a bath using Hannah Montana shampoo. The videos have racked up millions of views.
Brown and Gunshow were even gearing up for their own reality-TV show until the animal died earlier this year. Brown says he will fight for Rebekah's return.
"I think we can get Rebekah back. I should not be condemned, I should be commended," he said. "I've done no wrong."
Officials disagree.
The Tennessee Wildlife Resource Agency said it became aware of Rebekah after a complaint from the public about two weeks ago.
Rebekah was taken to Walden's Puddle, a wildlife rehabilitation and education center in Tennessee.
A wildlife agency spokesman told ABC News that Brown could have been cited but wasn't because he was cooperative. The animal will not be returned to Brown, the spokesman added.
Bettina Bowers Schwan, the animal care director at Walden's Puddle, said the raccoon is doing well.
Schwan said the raccoon would be introduced to a clan of other orphaned raccoons, be raised with them and then released into the wild with them "so she can live the wild life she deserves to live.
"It is one thing to 'love' these animals," she wrote in an email to ABC News, "but you must also respect them and their true natures."
Dog donors in demand at animal blood banks
As Fable, a 5-year-old Newfoundland, lies on a table at the Baltimore Humane Society in Reisterstown, Md., she doesn't seem to notice the needle in her jugular vein.
Instead, the pooch blissfully licks peanut butter from the hand of her owner, Lauren Schneider, while a handler cradles her with his whole body.
Fable and her sister, Kenzie, are canine blood donors 'ÄĒ and veterinarians and animal advocates say the world needs more of them. The dogs' blood was going to a major university and an emergency animal hospital in other states, where it's in high demand.
"Most people don't even know that it exists, and they certainly don't know the risks of not having enough blood," said Wendy Goldband, spokeswoman for the Baltimore Humane Society.
Spending on veterinary care for pets has jumped from 7.2billion in 2002 to an estimated 13.6billion in 2012, according to the American Pet Products Association. Technology has improved to allow for new surgical techniques, veterinarians say - which has increased the need for blood.
"Pets that wouldn't be able survive a certain injury or certain disease process now have a chance," said Dr. Keisha Hayward of Falls Road Animal Hospital.
Jocelyn Pratt, manager of the Blue Ridge Veterinary Blood Bank in Loudoun County, Va., said there's an increased need for blood during the summer, when animals are more likely to play outside 'ÄĒ and so more likely to suffer from car accidents and heat-related maladies.
Other conditions that could require transfusions include parvovirus and snake bites.
The Baltimore Humane Society and Blue Ridge recently put out a plea for help in replenishing Blue Ridge's canine blood supply. The groups warned that the blood bank was forced to ration blood to medical providers and put them on waiting lists.
The humane society in Reisterstown is one of the 13 sites in Maryland where donors can give to Blue Ridge. Schneider learned about dog blood donations from a flier.
"I was a little nervous the first time I brought them, I won't lie," the Catonsville, Md., resident said. "Especially when they told me the needle went in their jugular."
Now, her dogs seem to love their appointments, she said, where they get to feast on treats afterward.
Schneider said she was alarmed to learn that many animal blood banks keep colonies of pets whose only purpose is to give blood.
Blue Ridge bills itself as the largest all-volunteer bank in the country 'ÄĒ meaning its collection of blood is solely dependent upon owners offering their pets as suppliers. The facility ships blood to veterinary hospitals throughout the nation.
To donate to Blue Ridge, Pratt said, dogs must be at least 35 pounds and a healthy weight for their size. They need to be current in their vaccinations for rabies and distemper and preventive treatment for heartworm.
Dr. Urs Giger, an animal transfusion expert at the University of Pennsylvania' School of Veterinary Medicine, said temperament is also important for dog blood donors.
"They should be well behaved, not aggressive," he said.
Like humans, dogs have blood types, but they're screened for only two, he said.
"It's a safe procedure, just like in humans, and it's altruistic," Giger said. "It's extraordinarily important to save the lives of various sick animals with anemia and bleeding disorders."
At Kenzie's and Fable's appointment, Blue Ridge employee Chris Oldt snuggled with the dogs to comfort them.
"So brave, so brave," he whispered to Fable as a tube held by vet Dr. Valerie Latchford filled with blood.
Cheryl Trudil learned about dog blood donors a few years ago from a friend with a greyhound. Although the Reisterstown resident is plugged into a network of dog rescuers, it was the first time she'd heard of it. Her dog Monty has been giving ever since.
Now she spreads the word to other dog owners, including her neighbors. She recruited Hazel, her neighbors' 140-pound English mastiff.
"These are hero dogs," Trudil said as Monty and Hazel played in her kitchen. "They're saving lives."
Hazel is a universal donor, said 14-year-old Ethan Rosman, whose family owns her.
"She's actually perfect 'ÄĒ she's so calm, she can give to any dog, and she gives a ton," Ethan said.
'Assistance Animal Recognition Day' Honors Working Dogs
When U.S. Army Sgt. Charles Hernandez came home from Iraq, returning to civilian life was more difficult than he'd expected.
His dreams were often troubled. He describes the feeling of "find[ing] yourself out there for a minute, and a minute too long."
"[Things were] difficult enough to lose my family," Hernandez said.
But three years ago, the retired veteran was partnered up with Valor, a lab-mastiff-mix service dog, and things started to change.
"At night he lets me know; he puts his face on the bed to let me know I'm having my nightmares," Hernandez said. "He lets me know I'm home. He'll come up to me and push me and let me know.
"Sometimes they do things that you don't even know you're doing," he said. "If it's in your body, they know."
Hernandez and Valor were just one of the human-working dog pairs to be honored at Assistance Animal Recognition Day on Wednesday, as N.J. State Senator Donald Norcross and N.J. Assemblyman Angel Fuentes hosted a day of proclamations at the Sewell campus of Gloucester County College.
Leah Levine, whose group Animals at Work advocates for greater accessibility for service animals, also was there with her working dog, Linus.
Linus knows 100 different commands, Levine said, and helps her overcome balance issues from her battle with multiple sclerosis.
"These dogs are our medical equipment, but it's really the civil rights of the person with the disability that we're trying to protect," Levine said.
"It's great for all of the individuals whose lives are improved on a day-to-day basis because they have a service animal by their side," said James Kutsch, President and CEO of The Seeing Eye, which for years has trained dogs who work with blind persons.
Decades of advocacy have allowed Kutsch into many more places with his working dog, Vegas, over the years, he said. But he still faces occasional denials of access to restaurants or public transportation, which is frustrating.
Almost as big of an issue for his safety, Kutsch said, is that loose dogs or negligent owners can just as easily create problems for the tandem simply by not paying attention.
"I think the biggest thing the general public can do is just be aware," Kutsch said.
Kutsch, Levine and Hernandez were hopeful that the proclamations issued Wednesday would lead to greater public awareness of the role that service animals play in the lives of people with all manner of disabilities.
"No one should be turned away because they utilize assistance animals," said Norcross in a statement. "People aren't informed about the importance of this partnership. That's what today is about."
Beth Stern Guests on Animal Radio¬ģ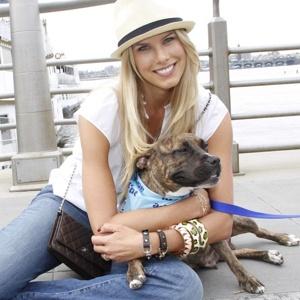 (Los Angeles CA., July 29, 2013) Actress and Animal Advocate Beth Stern will be guest-hosting the nationally syndicated Animal Radio¬ģ show on XM Satellite Radio and 107 AM/FM stations.

Beth Stern, known for her roles in Flirting With Disaster and Whipped, is recognized not only as Howard Stern's wife of seven years, she is also spokesperson for the North Shore Animal League. Beth spends countless hours fostering animals, cats in particular, in her New York home.

The Stern's live with 4 adopted cats, Walter, Apple, Leon Bear and Charlie Boy. This doesn't include the many cats that she's fostering until they are able to adopt them. Beth says she uses her husband's national satellite show to help find good homes for some of the animals.

When asked if her highly-visible husband (the self-proclaimed "King of All Media") was involved in the fostering process, she said "He's right there with me. He photographs them. He names them. He cried like a baby the other day when I had to hand-off a litter of cats to their new family."

Beth says Howard is her favorite thing to talk about besides the animals.

"I was truly surprised to hear that Howard gets emotionally involved in the process," says Animal Radio¬ģ Host Hal Abrams, "His on-air persona doesn't seem like the warm and fuzzy type. Beth convinces us otherwise."

Catch this special broadcast Saturday August 3rd at noon est. and rebroadcast Sunday the 4th at 5 pm est on XM Satellite Radio channel 244 America's Talk, or any one of 107 AM/FM stations from Los Angeles to New York. Go to http://AnimalRadio.com to find a station near you.
You may also hear this broadcast on the Animal Radio¬ģ App for iPhone and Android or iHeart Radio, Stitcher and Tune In.
Wait, Now the Cops Can Fine You For Putting Up Posters of Your Lost Dog?
On the Fourth of July, Shawn Slater's dog, a Rottweiler, got spooked by some fireworks and escaped from her yard through a hole in the fence, according to a story by King5.com. The three-year-old dog named Nanna is a certified medical alert and therapy dog. Unfortunately, the dog lost her tags in the escape.
Slater suffers from post traumatic stress disorder, and his dog helps him manage anxiety and seizures.
"With Nanna, I didn't take any medication at all," Slater told King5.com. "I was two years clean off all those drugs. I didn't have problems. I didn't even have to take her everywhere I went. I'm finally employed again."
Needless to say, the disappearance of Nanna was a serious blow to Slater. He and his friends quickly got to work, posting flyers throughout the city.
Then, the police called him. Slater hoped for good news. Instead, Slater said the person told him that if he were to post another sign, he'd get "a $250 fine and a day in jail per sign."
What?
Well, it appears that Slater and his friends put the signs on some utility poles, which is illegal. You know what utility poles are -- they're those poles that you put signs on, the poles that people have been putting signs on since people put up the poles in the first place. You can tell what a utility pole is because it has utilities on the top and signs on the bottom, in most cities.
Not so in Marysville, Washington, where you'll get a day in jail per sign.
What a crazy law.
Evidently, the top brass thinks so, too. They're downplaying the call, saying that it was a "courtesy call" from the "department's senior volunteers," and that they are currently "reviewing with our volunteers the precise message we want to provide to our community members to be certain that we accomplish our goal of educating."

Just the same, the police did not go so far as to say it was OK to post signs, so if you live in Marysville and have a lost dog, or need a bassist for your band, or would like to make some extra cash babysitting this summer, don't post a sign on a utility pole. That goes for you people teaching yoga, too.
We understand that many cities have laws to keep people from posting "nuisance signage" on utility poles, but a lost-dog sign?
"It's my family and it's my sanity I just want back," Slater said.
Pigs smart as dogs? Activists pose the question
NEW YORK (AP) 'ÄĒ There's extensive evidence that pigs are as smart and sociable as dogs. Yet one species is afforded affection and respect; the other faces mass slaughter en route to becoming bacon, ham and pork chops.
Seeking to capitalize on that discrepancy, animal-welfare advocates are launching a campaign called The Someone Project that aims to highlight research depicting pigs, chickens, cows and other farm animals as more intelligent and emotionally complex than commonly believed. The hope is that more people might view these animals with the same empathy that they view dogs, cats, elephants, great apes and dolphins.
"When you ask people why they eat chickens but not cats, the only thing they can come up with is that they sense cats and dogs are more cognitively sophisticated that then species we eat 'ÄĒ and we know this isn't true," said Bruce Friedrich of Farm Sanctuary, the animal-protection and vegan-advocacy organization that is coordinating the new project.
"What it boils down to is people don't know farm animals the way they know dogs or cats," Friedrich said. "We're a nation of animal lovers, and yet the animals we encounter most frequently are the animals we pay people to kill so we can eat them."
The lead scientist for the project is Lori Marino, a lecturer in psychology at Emory University who has conducted extensive research on the intelligence of whales, dolphins and primates. She plans to review existing scientific literature on farm animals' intelligence, identify areas warranting new research, and prepare reports on her findings that would be circulated worldwide via social media, videos and her personal attendance at scientific conferences.
For Marino and Friedrich, who are both vegans, the goals of the project are twofold 'ÄĒ to build broader public support for humane treatment of farm animals and to boost the ranks of Americans who choose not to eat meat.
"This project is not a way to strong-arm people into going vegan overnight but giving them a fresh perspective and maybe making them a little uncomfortable," Marino said.
"Maybe they'll be thinking, 'Hmm, I didn't know cows and pigs could recognize each other and have special friends,'" she said. "That might make them squirm a little, but that's OK."
The major associations representing chicken and pork producers say the farmers they represent already have taken strides to minimize cruel treatment of farm animals.
Gwen Venable of the U.S. Poultry and Egg Association said poultry provides a valuable, affordable source of protein.
"Consumers should be able choose their food based on their own dietary preferences and nutritional needs and without being unduly influenced by any one group's personal agenda," she wrote in an email. "We do not feel that Farm Sanctuary's campaign is reasonable, as the campaign's ultimate goal would be to eradicate poultry and pork from consumers' diets."
Thomas Super of the National Chicken Council said efforts to link farm animals with household pets was part of a strategy to create a "meat-free society." He also contended that the farmers and companies involved in raising chickens have a vested interest in ensuring they are healthy and well-treated.
While The Someone Project will encompass several species of farm animals, pigs are likely to be one of the prime subjects, given the breadth of past studies of their intelligence and behavior. Some researchers say pigs' cognitive abilities are superior to 3-year-old children, as well as to dogs and cats.
"Pigs are known to dream, recognize their own names, learn tricks like sitting for a treat, and lead social lives of a complexity previously observed only in primates," the website says. "Like humans, pigs enjoy listening to music, playing with soccer balls, and getting massages."
The website recounts news stories of pigs saving the lives of imperiled humans and saving themselves by jumping off trucks bound for slaughterhouses.
Treatment of pigs has been a political issue in several states due to efforts to pass laws banning the confinement of breeding pigs in gestation crates.
Friedrich said he makes the most headway with state legislators on this issue when he argues that pigs are more cognitively and emotionally advanced than dogs or cats.
Bob Martin, a food systems expert at the Johns Hopkins School of Public Health, said he developed an appreciation of pigs' emotional complexity while serving recently as executive director of the Pew Commission on Industrial Farm Animal Production.
"Pigs in gestation crates show a lot of signs of depression," he said. "When I went to a farm operation in Iowa where pigs were not confined, they came running up to greet the farmer like they were dogs. They wanted to interact with him."
Bernard Rollin, a Colorado State University professor who teaches both philosophy and animal science, said he expected increasing numbers of meat-eaters to join the ranks of those demanding changes in the way pigs are housed at many large facilities.
"You have to have ideological blindness to think these animals are not intelligent," Rollin said. "I hope we go back to an agriculture that works more with the animals' biological and psychological needs and nature rather than against them."
According to Farm Sanctuary, cows become excited over intellectual challenges, chickens can navigate mazes and anticipate the future, and sheep can remember the faces of dozens of individual humans and other sheep for more than two years.
There is existing research suggesting that campaigns such as The Someone Project may make headway in influencing consumers.
In one recent study examining doubts that people might have about eating meat, University of British Columbia psychologists Matthew Ruby and Steven Heine concluded that the animal's level of intelligence was the foremost concern.
Another recent study by university researchers from Australia and Britain concluded that many meat-eaters experience moral conflict if reminded of the intelligence of the animals they are consuming.
Dena Jones, manager of the Animal Welfare Institute's farm animal program, predicted that public awareness of farm animals' intelligence would steadily increase, leading to more pressure on the farm industry from food retailers and restaurant chains.
"It's the retailers who are going to force the industry to bring their practices into line with consumer expectations," she said.
Janeen Salak-Johnson, a professor in the University of Illinois animal sciences department, said she observes a conflict among her students as they contemplate issues related to animal welfare and food supply. While some students from suburban Chicago may be embracing meatless diets, students from farming communities are convinced that local farms help feed the world.
Salak-Johnson says she favors a "happy medium" and contends that campaigns such as The Someone Project go too far in trying to equate "production animals" with household pets.
WA soldier home from war, dog given away
A JBLM soldier came home to Lakewood, Wash. from Afghanistan to find that the person who was caring for his beloved pet had given the pup away.
Brandon Harker says when he deployed in November of 2012 he asked a friend to care for his 2-year-old dog Oakley.
When he got home earlier this month, he was told that Oakley had been given away, but via social media he learned that people had seen Oakley for sale on Craigslist.
The story of Oakley has been on media across the U.S., but Harker says there is still no sign of Oakley.
"For as many places I've posted I'm surprised I haven't heard anything yet," he said.
Oakley is micro-chipped and registered.
Harker says the dog has some identifying characteristics.
"A big one would be his unique coat - he's a full bred lab yet his coat has spots on it all over his body from his face down to his tail. It's pretty rare for a lab to have spots."
Harker says he "has no idea" why his friend gave away his dog.
"I wish I knew," he said.
If you have information, contact Harker via the Help Find Oakley Facebook page.
Historic SF church plans memorial space for pets
A historic Roman Catholic church in San Francisco is planning to build a repository where pet owners will be able to keep the ashes of cats, dogs, and other dearly departed animals.
The National Shrine of St. Francis of Assisi is seeking donations for an 850-square-foot columbarium that would be the first in the city for animal remains, the San Francisco Chronicle reported Friday (http://bit.ly/12pU3AC).
Plans for the space include a stained-glass rendering of St. Francis, who is the patron saint of both animals and San Francisco. Urns containing the ashes of the animals enshrined there will be displayed behind glass while their photographs will be shown on a video screen.
The design also calls for a Hall of Honor for service animals that worked with disabled people and in law enforcement.
The 164-year-old church's rector, the Rev. Harold Snider, says the columbarium will be available to pet owners regardless of their religious affiliations.
"You don't have to be Christian or Catholic to love your pets and respect their memories," Snider said.
Steve Cady, who has been attending services at the church for about 15 years, said he is comforted knowing his 4 1/2-year-old terrier Frankie, whom like the church is named after St. Francis, will have a good home when the dogs dies.
"He's been God's blessing for me and the many people who've gotten to know him," Cady said.
The repository will have enough room for the remains of 1,000 animals. Church leaders hope to have the project finished by spring.
Toxicologist Urges People, Pets to Beware of Blue-green Algae
Manhattan, KS - infoZine - Blue-green algae produce toxins that are hazardous to humans and can be fatal in animals, particularly dogs, said Deon van der Merwe, associate professor of diagnostic medicine and pathobiology. Blue-green algae, also known as cyanobacteria, grow in bodies of water, such as lakes and ponds, and other wet places, such as moist soil or rocks.
"Essentially anywhere there is water, you can find blue-green algae," said van der Merwe, who also manages the toxicology section of the Kansas State Veterinary Diagnostic Laboratory.
Blue-green algae develop when water has excess nutrients, which helps cyanobacteria grow rapidly and creates an algae bloom. Discolored water or algal scum can be signs of an algae bloom, which can last anywhere from a few days to several weeks. Cyanobacteria need sunlight to grow because they are photosynthesizing organisms, van der Merwe said.
Blue-green algae. Photo courtesy of KSU"If there is a lot of sunshine and if the weather is warm, that makes it easier for them to grow rapidly," van der Merwe said. "That's why blooms occur most frequently in the summer, especially in drought conditions. Under drought conditions, you typically have many cloudless days and more sunlight reaching water."
Health problems can arise when animals and people come into contact with the various toxins produced by cyanobacteria. The most prominent problem involves a toxin called microsystin, which affects the gastrointestinal tract and liver, van der Merwe said. When animals are exposed to this toxin, they may experience vomiting or diarrhea. If the cyanobacteria exposure is severe, it can be lethal and cause liver failure in animals.
Although gastrointestinal problems and liver failure also are possible in humans after blue-green algae exposure, irritant effects are more common. Humans often experience skin rashes, sneezing, coughing, irritated eyes, running noses and conjunctivitis after blue-green algae exposure.
"If you go to a lake or pond and the water is green, it is important to avoid physical contact with that water," van der Merwe said. "If people swim or ski behind a boat and they inhale spray from behind that boat, those can also be situations in which people can be exposed."
Although blue-green algae affect all animals, they primarily affect dogs because of their behaviors, van der Merwe said. Dogs often roam around and seek out algal scums in the water or on the lakeshore. This is dangerous because even when the scum has dried, it still can maintain toxicity.
"If people suspect that their dog has been exposed and the dog starts to vomit, that is often the first sign you will see," van der Merwe said. "It is very important to get the dog to the veterinarian as soon as possible. It may be possible to do preventative treatment to stop the full development of the poisoning."
It's also important for pet owners to protect themselves from blue-green algae exposure, van der Merwe said. Pet owners should wear protective gloves when handling animals that have been exposed to blue-green algae.
"It is a risk for people as much as it is for animals," van der Merwe said.
Blue-green algae can affect other animals -- such as birds, deer, cattle, horses and other livestock -- that use open water. Cyanobacteria blooms can even cause massive fish die-offs, van der Merwe said. As the algae bloom goes through its normal cycle of blooming and dying, the millions of decomposing organisms reduce the levels of oxygen in the water, which can kill fish.
Obesity-Related Claims Rise Among Companion Animals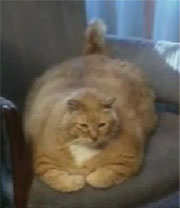 Giving pets table scraps and treats may seem like a harmless reward for your cuddly canine or friendly feline, but it can lead to health problems down the road, including arthritis, diabetes and liver disease. Just like their human counterparts, excessive weight increases the risk of additional health problems and shortens the life expectancy of pets.
Over the last three years, Veterinary Pet Insurance Co. (VPI), the nation's oldest and largest provider of pet health insurance, has seen pet obesity-related claims steadily increase. In 2012, VPI policyholders filed more than $34 million in claims for conditions and diseases that can be caused or exacerbated by excess weight. The company recently sorted its database of more than 485,000 insured pets to determine the top 10 dog and cat obesity-related conditions in 2012.
"Taking your pet to the veterinarian for regular wellness visits is the most effective way to monitor your pet's weight," said Dr. Carol McConnell, DVM, MBA, vice president and chief veterinary medical officer for VPI. "Routine exercise, a regulated diet and watching for signs of excessive weight gain are important steps in avoiding pet obesity and the additional health concerns that are associated with it."
In 2012, VPI received more than 34,000 canine claims for arthritis, the most common joint disease aggravated by excessive weight. The average claim fee was $300 per pet. For cats, bladder or urinary tract disease was the most common condition that can be aggravated by obesity. VPI received more than 4,200 medical claims for this ailment 'Äď with an average claim amount of $415 per pet.
In addition to taking pets to the veterinarian for regular wellness visits, below are simple tests you can perform to determine if your pet needs to lose weight:
You should be able to feel your pet's ribs without pressing.
You should see a noticeable "waist" on your pet, between the back of the ribs and the hips, when viewing your pet from above. When looking from the side, your pet's belly should go up from the bottom of the ribcage to inside the thighs.
Animals cause $3 billion in annual electronics damage
Dogshaming.com is full of electronics incidents. Coco the hound knocked a glass of soda onto a MacBook Pro. Levon ate his mom's new cell phone. Slim pooped on his person's laptop. These crimes against technology are pretty hilarious after the fact, but a new study by electronics warranty provider SquareTrade totals up some pretty serious damage statistics.
According to the survey results, pets damage 8 billion electronic items each year, with a repair and replacement bill totaling $3 billion annually. Good thing our pets are so cute. The most common offense is chewing, with two-thirds of accidents resulting from a pet placing a delectable phone, laptop, or other device in its mouth.
Another leading reason for pet-related device destruction (21 percent) was animals causing a person owner to drop a device while using it. This includes tripping over your cat and dunking your laptop into the sink, or getting knocked over by your overzealous dog as you're chatting on your cell phone.
On the grosser side of the study, 1 in 6 pet owners reported a vomit or potty incident on their electronics. Certain factors can increase the chance of a sorry end for your gadgets. Overweight animals are 72 percent more likely to cause an accident, according to the survey, while male pets are 50 percent more likely to cause damage than female pets. Dogs are also twice as likely to be the culprit as cats.
The survey involved 1,200 pet owners tattling on their four-legged companions. When I reached the CNET test cats for comment, they couldn't be bothered to wake up enough to make a statement.
So far, I've only had minor incidents to report. My sister's dog ate a pair of earbuds. My cat chewed the handle off a laptop case. My iPad survived another cat knocking it onto the floor. Let us know how you have fared with your furry companions. Share your best tale of pet technology destruction in the comments.
Dr. Marty Becker Joins Animal Radio¬ģ
Dream Team Adds America's Favorite Veterinarian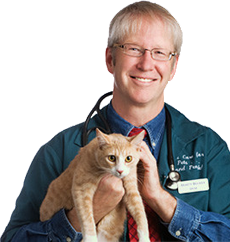 (Los Angeles CA., June 20, 2013) America's Veterinarian Dr. Marty Becker will be joining the nationally syndicated Animal Radio¬ģ show on XM Satellite Radio and 107 AM/FM stations across the U.S.
Starting the end of June, Dr. Becker will be giving great advice and suggestions for a healthier pet to over 350,000 listeners and animal lovers.
VP of Programming for Animal Radio¬ģ, Hal Abrams welcomes Dr. Becker, "There is nobody more experienced that Marty, he brings a lot of wisdom to the team."
Dr. Becker has been a frequent guest prior to joining Animal Radio¬ģ. "I've known Hal for many years, and I consider him a friend. We share a passionate advocacy for pets and the people who love them," says Becker, "plus Hal supports the role of the veterinarian as the true pet health expert. When he asked me if I would become a regular guest, I knew there was no way I could turn him down. I'm happy to be part of the team that works to help both pets and people live happier, healthier, fuller lives."
For close to 20 years, Dr. Becker has been the popular veterinary contributor on ABC's Good Morning America. He is a founding member of The Dr. Oz Show's Core Team Oz and a member of the Dr. Oz Medical Advisory Panel. He has written 22 books that have sold more than 7 million copies, including three New York Times best-sellers. He has been a contributor to Parade magazine, Reader's Digest and AARP.com.
Join us for Animal Radio¬ģ Saturdays at noon eastern, and re-broadcast on Sundays at 5 pm eastern on XM Satellite Radio channel 244 America's Talk, or any one of 107 AM/FM stations from Los Angeles to New York. Go to http://AnimalRadio.com to find a station near you.
You may also hear it on the free Animal Radio¬ģ App for iPhone and Android.
Pet monkey bites Texas traffic cop issuing speeding ticket to owner
A South Texas police officer had to deal with some unexpected monkey business when he attempted to write a speeding ticket for a motorist in Aransas Pass.
The driver's pet monkey bit Aransas Pass Officer Keith Moore on the hand as he issued the ticket, in an attack captured on film.
Officer Moore recorded the unusual incident on a video camera attached to his glasses.
The policeman says the monkey "came out of nowhere" during the incident that occurred on Wednesday.
"We're taught to be on guard at all times but at that point I wasn't on guard for a monkey," he said.
The bite left a mark, but the 21-year-old officer wasn't otherwise injured.
Pet 'lemon' law: NY Legislature backs measure to help buyers return sick animals to pet stores
ALBANY, N.Y. -- New York is trying to make it easier to return a bum pet.
The Legislature has voted to strengthen the "pet lemon law," a consumer protection measure for pet owners who find out too late that their yellow lab was a lemon, or there was a glitch in their kitten. It requires pet sellers to pay for veterinary treatment, reimburse the buyer for the purchase cost, or provide a replacement if a pet was sold with a serious illness or defect. Under the measure overwhelmingly passed last week, pet owners would get six months to detect problems, rather than the current 14 days.
Twenty states have animal lemon laws. Fourteen allow more than a 14-day period, while most large states require at least six months' time to discover health problems.
The bill also doubles fines to $100 for pet stores that fail to abide by the pet lemon law that is aimed putting a bite into unscrupulous puppy mills.
"There's no question, that's the angle I'm pushing," said Assemblywoman Amy Paulin, a Westchester Democrat and co-sponsor of the bill. "We're trying to discourage pet shops from buying from disreputable breeders."
The measure also aims to help vulnerable pet buyers like Heather Nyein of Syosset.
In January, she bought her dog, Kiku, from a nearby Hicksville pet store which followed the pet lemon law. Kiku, named for the Japanese word for Chrysanthemum, was healthy and perky in the store. But days later, the Shiba Inu developed kennel cough, a common yet potentially serious health problem that can lead to pneumonia and death.
"I didn't know she had it," Nyein said Thursday. "She got the cough after. But the pet store gave us a free veterinary visit. Within two weeks they diagnosed her."
The store reimbursed Nyein for the $70 vet visit, $40 for medication and $40 for the follow-up appointment, saving Nyein from straining a tight budget, and potentially saving Kiku.
But many serious illnesses and deformities take months to be detected. A pet that is returned could get treatment, but could also be destroyed. The Northeast Regional Society for the Prevention of Cruelty to Animals says it has witnessed returned animals that are again put up for sale.
"Too many times, New York consumers welcome a pet into their home as a part of their family only to realize that the animal has a serious or fatal medical condition," said Sen. John Flanagan, a Long Island Republican and co-sponsor of the bill. "This legislation is aimed at helping provide these families with some reassurance that their new family member is healthy and, if that is not the case, provide them with an ability to recover their costs.
"While this legislation cannot help protect families from the sadness they will feel if an animal becomes ill, it will provide them with some needed financial protection when dealing with pet shops," Flanagan said.
In New Jersey, one activist said too few pet owners know about that state's pet lemon law and enforcement has been spotty as governments have had to cut back during hard fiscal times. Another drawback is, as in New York, collecting. If a pet company refuses to reimburse a pet owner, the pet owner must go to a judge.
"I believe it gives false hope to buyers," said Libby Williams, from Pet Watch New Jersey.
Legislation to protect pets or pet owners is always popular in politics. The New York Legislature has just completed one of its biggest pet agendas in years.
One of the bills would allow local governments to crack down on unscrupulous pet dealers and breeders.
"They are better suited to know where these operations are, when they are operating under the state radar," said Bill Ketzer, senior legislative director for the Northeast Regional American Society for the Prevention of Cruelty to Animals.
Other measures, like the pet lemon law, take direct aim at trying to shut down puppy mills, while helping reputable breeders and pet stores thrive.
Pet Deer Can Stay Home with Genesee County Family, DNR Says
Lilly the pet deer will be staying home with her Genesee County family.
The Michigan Department of Natural Resources announced Monday that the family can keep the 5-year-old whitetail deer.

The family said they took the deer in as its dying mother gave birth to the fawn following a car/deer accident near their home. The family, which has requested to remain anonymous, received help in raising the fawn from Fenton Township's Wild Oat Animal Rescue.
"This is an extraordinary situation in which, in violation of Michigan law, a wild animal was, unfortunately, kept for a very long period of time in a home environment," DNR director Keith Creagh stated in a press release.
The family keeps Lilly in a fenced-in yard and in the house. She can be seen playing with children in YouTube videos.
The DNR considered moving the deer to a zoo, but determined the deer would be unlikely to survive in another environment.
The DNR set many conditions for the family to keep Lilly. The family must register their house as a deer holding facility, have the deer receive regular health checks, and publicly admit keeping a wild animal is illegal, which they did in a recent statement on their blog, Lilly the Deer.
"Lilly's Caretakers recognize that the circumstances under which Lilly became a member of their household and hearts are unique and were not authorized by any rule, or law of the State of Michigan. Lilly's Caretakers fully recognize that there are rules and laws in the State of Michigan that govern the possession and ownership of wild animals and prohibit persons from taking wild animals from the wild and possessing wild animals without a validly issued permit by the Michigan Department of Natural Resources…"
State Rep. Joe Graves, R-Argentine Township, expressed his support on his Facebook Page.
"Over the past couple weeks I have been working behind the scenes with the owners of Lilly the Deer and the DNR. I want to congratulate the family and DNR for working together to reach a consensus. The state made the right and just decision to allow the family to keep the deer under these new stipulations," he posted.
The State Of Pet Health
Banfield Pet Hospital has been busy. They've done some research that shows spaying and neutering your pet can help them live longer. And pets are living longer now than they did 10 years ago.
Neutered male cats live 62% longer than unneutered males. Spayed female cats live 39% longer than unspayed females. And the lifespan of cats has increased 10% since 2002 to 12 years.
And dogs are living longer too. Neutered males live 18% longer than unneutered males. Spayed females live 24% longer than unsprayed females. And the average lifespan for dogs is 11 years now. Toy and small breed dogs still live 41% longer than giant breeds. I've always been told the bigger the dog, the shorter the life.
Banfield did this study from their electronic records for pets they have treated in their 800 hospitals. They have hospitals all over the country, in all but seven states. Just about everywhere there is a PetsMart, there's a Banfield Pet Hospital next to it. Since the hospitals are all connected electronically, they can track and analyze trends in pet health. And this is the third year they've done this study.
They've made all the info available too. Go to www.stateofpethealth.com and click on the state you live in. You'll find state specific info about pet health trends like lifespan, number of spayed and neutered cats and dogs, and pet diseases common in that state. You can even filter the info by sex, breed, breed size, and whether the pet is spayed or neutered.
They even list the most common breeds and names of dogs and cats in the state. Labrador Retrievers and Yorkshire Terriers are the top two breeds in Virginia. Labs and Chihuahuas are the top two breeds in North Carolina. Domestic Shorthair and Domestic Medium Hair are the top two breeds of cats in both states. Bella and Max are the most common dog names and Bella and Kitty are the most common cat names in both states.
Dental tartar, being overweight, fleas, and ear infections are the most common diagnoses for cats in both states. And dental tartar, ear infection, skin infection, and being overweight are the most common diagnoses for dogs in both states.
You can get info about Banfield, find the nearest location, explore the report, and even download the entire report from the web site. In the report, I found out that Virginia and North Carolina have a moderate lifespan for cats. Virginia has a moderate lifespan for dogs. And North Carolina has a shorter lifespan for dogs.
Montana, Colorado, Rhode Island, Illinois, and Nebraska have the longest lifespan for cats. Montana and Oregon are tied for the states with the highest number of geriatric cats. The states with the shortest lifespan for cats are Delaware, Ohio, Louisiana, Kentucky, and Mississippi.
Dogs have the longest lifespan in South Dakota, Montana, Oregon, New Mexico, and Colorado. Oregon has the highest number of geriatric dogs. The states with the shortest lifespans for dogs are Mississippi, Alabama, Louisiana, Delaware, and Massachusetts.
Banfield has found that the two states with the highest number of unsprayed and unneutered dogs and cats also have the shortest lifespans for both species. Louisiana and Mississippi get this distinction. States with higher numbers of spayed and neutered pets have longer lifespans for pets.
So go check out the report. You'll learn a lot about pet health all over the country. And consider making a pet wellness appointment for your pet no matter which veterinarian you go to.
12 Ways Your Pet Can Improve Your Mental Health!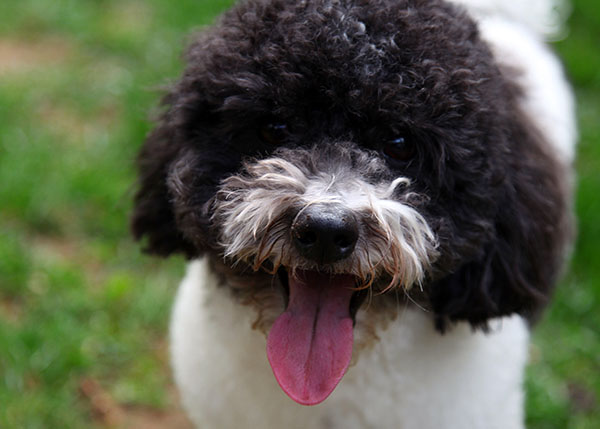 When I am feeling down and weary, and I can barely lift myself off the couch, my dog comes to my rescue. She cuddles with me, then motivates me to get up, dressed, and out the door for a walk or some play time. Somehow my fur-baby even gets me to smile, no matter how miserable or stressed I feel.
I am not alone. It turns out that all pets, not just therapy pets, can help your mind, body, and spirit.
Here are a dozen reasons why:
1. They get you outside: Sun and fresh air elevate your mood and the sun gives you an extra dose of vitamin D. Vitamin D exposure helps fight physical and mental conditions, including depression, cancer, obesity, and heart attacks. Also, when you go outside with your pet, you are engaging with nature. Try taking a moment to listen to the trees rustling, feel the wind rushing past, and the sun upon your face. The sounds and feeling of nature can be incredibly calming.
2. They get you moving: Walking your dog and engaging in outdoors activities like tossing a Frisbee gives you a natural energy boost, and allows you to let off steam. It also makes you more physically fit, strengthening your muscles and bones, which helps not only your body, but also your self-esteem. Studies have shown that animal owners, both adults and children, have lower blood pressure, as well as lower cholesterol and triglycerides, which may be in part attributed to the more active lifestyle pets promote. Pet owners also have been noted to have better circulation, and a lower risk of experiencing major cardiac issues. And when your body feels stronger, you are less susceptible to mental health issues.
3. They lessen allergies and asthma, and build immunity: This one may sound counterintuitive, but children who grow up in homes with furry friends are actually less likely to develop common allergies. Studies have shown that children who were exposed to two or more dogs or cats as babies were less than half as likely to develop allergies, including dust, grass, ragweed and pet allergies, and were at a lower risk for asthma. Allergies can cause people to become lethargic, apathetic, and suffer from insomnia, which can make them more vulnerable to mental health issues, such as depression.
4. Petting reduces stress: Rhythmic petting or grooming can be comforting to your dog or cat, and you. Concentrate on the texture of his soft fur, the warmth he radiates, and his deep breaths. When you connect with your pet, oxytocin, the hormone related to stress and anxiety relief, is released, helping to reduce blood pressure and lower cortisol levels.
5. They both distract you and keep you present: Being present and engaged with your pet takes your thoughts off of the issues that are plaguing you. When you are fully in the moment, you are not worrying about the past or the future. It's just you and your pet. Another way to keep distracted and present with your furry friend is to take photos or videos of his or her cute antics.
6. They lessen loneliness: If you don't like to be alone, pets can be great domestic companions. Often a pet is very intuitive and will seek you out when you're feeling down, refusing to allow you to remain alone. Just make sure you can fully care for and love a pet before you take her home. Pets should not be used to fill a temporary void and then pushed aside. A dog or cat is a long-term commitment, and it's not always easy, but if you are up to it, they can provide much love through the good times and the bad.
7. They're great listeners: You can talk to your pet about anything -- your day, your hopes, your dreams. You can practice a speech with them, lament about a breakup, or utter truths that you may be afraid to actually share with someone else. A dog or cat can be the perfect "person" to go to when you want to vent without any potential repercussions.
8. They love you unconditionally: Seeing her enthusiasm when you walk in the door can be an instant mood-lifting boost. Her tail wagging, tongue hanging out her mouth making it look like she is smiling, the way her ears perk up. Her grunts or purrs. She doesn't care if you just screwed up a deal at work, or bombed a test, she loves you for being you, whatever that means on any given day. She's just happy to see you. She wants to be around you, to love you, and be loved by you.
9. They can lessen your isolation: Dog parks allow for more opportunities for socialization for both your dog and you. Your dog makes friends pretty easily and will break the ice so you can connect with new people, and perhaps set up future dog dates, hikes, or playtimes at local parks. Your little cutie can be an instant conversation starter, and also a good way to get to know some of the people in your neighborhood.
10. They can give you a purpose: Having a pet to care for can give you a feeling of purpose, which can be crucial when you are feeling really down and overwhelmed by negative thoughts. By caring for your pet, or another person or animal in need, you are focusing on something other than yourself and your life. Your good deeds, and your pet's positive response, will give you a feeling of instant gratification.
11. They make you smile: When your dog does cute things like rolling on his back or putting a paw up on your arm, he can make you smile, which in turn triggers neurotransmitters to fire. These pet-time smiles can raise your serotonin and dopamine levels, which are nerve transmitters associated with calmness and happiness.
12. Playing is fun: With the grind of daily life, sometimes we forget to just let loose and have fun. Go ahead; wrestle, play catch, dance together, or just run around and act silly. Your dog will love you for it.
So go have some fun with your pooch or feline friend! Have a ball, with a ball, or anything else, and you will both benefit from the pleasurable together time.
And if you don't have a pet or can't get one right now, you can volunteer at a shelter. There are many animals that can still benefit from your love, and you will feel the benefits, too.
Fat cat inspires Canadian engineer's pet treadmill
You need only step into a few homes with pets to see that North America's obesity epidemic isn't limited to humans.
Fat felines and portly pooches now make up more than half of all pets in the U.S. according to the Association for Pet Obesity Prevention. The Banfield Pet Hospital's 2012 report shows that the number of obese cats alone has risen a whopping 90 per cent since 2007.
Cute as though a roly-poly ball furball may be, overweight cats and dogs can face serious health problems; everything from diabetes and osteoarthritis to an untimely death.
An Ottawa man whose very own overweight cat tore a ligament in her knee is proposing a solution to the problem with PetTread, a tiny treadmill for cats and small dogs.
Electrical engineer John Gosson of Ottawa, Ontario was inspired to create the PetTread by his 10-year-old American shorthair.
"It all started with my cat Noonie," he writes on his website. "She's ten years old and a little overweight. About six months ago she started limping and her vet said she had hurt the ligaments in her knee and needed to lose some weight."
Gosson put his friend on a calorie-restricted diet, but noted that she didn't lose any weight -- she simply slept more.
So, in an effort to help her slim down, he decided to help her get some exercise.
"In a previous life I developed motor control systems for electronic power steering for some of the largest car manufacturers in Europe. I figured something interesting could be done to address this problem," he writes. "A few prototypes later, I had a treadwheel-style powered treadmill that she would actually use."
So far, it appears to be working for Noonie.
"You've probably think I've got a loose wire somewhere, and you may very well be right. But, I also have a cat who is losing weight!" Gosson told CBC News by email. "I think a lot of fat cats (and a small dog or two) could benefit from this."
In an effort to help make that happen, Gosson has opened up a Kickstarter account to fund what he hopes will be an affordable run of PetTreads, complete with Bluetooth connectivity and enhanced safety controls.
"I started getting requests from friends, as well as my vet and her techs, to see if I would build them one," he writes. "It takes a fair amount of work to do these as one-offs, but there seemed to be quite a bit of interest. "
It appears that there is indeed a demand -- or at least most certainly a need for the device.
California ranks #1 for dog bites
Ranking first in dog bites is a title that no community strives to attain. To help reduce the number of dog bites across America, the American Veterinary Medical Association (AVMA) is offering Californians concrete ways to help reduce the number of dog bites in their community during National Dog Bite Prevention Week.
As a partner in National Dog Bite Prevention Week, the United States Postal Service released its 2012 U.S. Postal Service Dog Attack City Rankings. California ranks No. 1 for attacks of postal workers. According to State Farm, Los Angeles ranked as No. 1, San Francisco ranked as No. 4, and Sacramento tied for the rank of No. 8 on the list of states with the most dog-bite related insurance claims.
"Dogs are wonderful, intelligent and loyal creatures, but they depend on responsible owners to teach them how to behave around people," said Dr. Douglas G. Aspros, president of the AVMA. "Understanding how dogs behave and how to behave around dogs could save countless people from the serious physical and emotional consequences of a dog bite. The AVMA has a multitude of educational resources and experts available to help individuals and community groups understand how they can help prevent dog bites."
State/City Ranking
The U.S. Postal Service issues a list of the cities across the country where the most postal workers have been attacked by dogs, and, for 2012, that list included:
1) Los Angeles, Calif.'ÄĒ69 attacks on postal workers
2) San Antonio, Texas and Seattle, Wash.'ÄĒ42 attacks apiece
3) Chicago, Ill.'ÄĒ41 attacks
4) San Francisco, Calif.'ÄĒ38 attacks
5) Philadelphia, Pa.'ÄĒ34 attacks
6) Detroit, Mich.'ÄĒ33 attacks
7) St. Louis, Mo.'ÄĒ32 attacks
8) Baltimore, Md. and Sacramento, Calif.'ÄĒ29 attacks apiece
9) Houston, Texas and Minneapolis, Minn.'ÄĒ27 attacks apiece
10) Cleveland and Dayton, Ohio'ÄĒ26 attacks apiece
11) Buffalo and Brooklyn, N.Y.'ÄĒ24 attacks apiece
12) Denver, Colo.'ÄĒ23 attacks
13) Dallas, Texas and Tacoma, Wash.'ÄĒ21 attacks apiece
14) Wichita, Kan.'ÄĒ20 attacks
Insurance claims
State Farm publishes a list of the top ten states with the most claims for dog bites the previous year. The states that, made the list in 2012 were:
1) California'ÄĒ451 claims worth $17.1 million
2) Illinois'ÄĒ337 claims worth $9 million
3) Texas'ÄĒ236 claims worth $4.3 million
4) Ohio'ÄĒ235 claims worth $5 million
5) Pennsylvania'ÄĒ165 claims worth $4.5 million
6) Michigan'ÄĒ151 claims worth $4.6 million
7) Indiana'ÄĒ148 claims worth $2.7 million
8) Florida'ÄĒ123 claims worth $7.1 million
9) Georgia'ÄĒ121 claims worth $3.3 million
10) New York'ÄĒ116 claims worth $6.4 million
Dogged by pricey pet food? Here's 5 ways to cut costs
Consumers are expected to spend $21.3 billion on pet food this year, up 3 percent from $20.6 billion in 2012, according to the American Pet Products Association.
Walk through any pet shop and you can see why. Store shelves are stocked with high-end meals, from organic cat food to frozen raw dog food. Although pricier options might have less filler and more protein, and can be healthier, they are not always necessary, says Dr. Liz Hanson, a veterinarian at Corona Del Mar Animal Hospital in Newport Beach, Calif.
For most healthy pets, regular dry food and water can be fine. Some people think that if it's cheaper the quality must be lower. "That's not necessarily true," says Hanson. A veterinarian can help you check if the food will meet your pet's nutritional needs.
"If you have a healthy dog, with no medical condition, there is no reason not to pick up a brand-name dog food from Wal-Mart or Costco," says Hanson.
Those big retail stores, including Target and PetSmart, tend to have better prices. "The more boutique places are more expensive," says Hanson.
Deals can also be found online, but beware of shipping costs. Most sites will charge a shipping fee if your order is below a certain level. Some charge a flat shipping fee. But sometimes, even with shipping costs, online pet food can sometimes be a cheaper option, if you do your research.
Here are five ways to cut down your pet food budget:
1. FOLLOW BIG BRANDS
Pet food makers and online stores often post coupons on social media sites and their websites. So follow your pet's favorite brand on Twitter and like it on Facebook. Do the same with online retailers. Also check your weekly newspaper circulars.
2. GET AUTOMATED
Set up a subscription online to get your pet food delivered automatically on a regular basis. Amazon.com, PetFoodDirect.com and Dog.com all offer discounts for that service. A case of 24 cans of Purina Fancy Feast cat food was selling for $14.29 on Amazon.com, but is offered for 5 percent less, $13.58, if you choose to have it automatically shipped to your house regularly.
3. START SEARCHING
Dig up the lowest pet food prices online on new pet product search website DugDug.com. The website searches about 40 online pet retailers for 10,000 products and lets you compare prices, including shipping costs. DugDug.com also seeks out coupons you can use on the product, helping you save money.
The website launched in early April, and is still adding more products, says DugDug founder David Keh. The site sells dog and cat products, but will launch items for smaller animals, such as fish, birds and hamsters within the year, Keh says.
4. DEAL SITES FOR DOG TREATS
If a new treat gets your dog's tail wagging, discover them on a daily deal website for dogs. DoggyLoot.com updates its website every Monday to Saturday with new dog products at a reduced price, including treats.
Shipping is free, and with some treats, you have the option of signing up for a subscription to get them delivered automatically.
Other deal websites to keep an eye on are Coupaw.com and BarkingDeals.com.
5. MAKE YOUR OWN
Whipping up a freshly cooked meal for your pet can offer up some savings, especially if the pet has an allergy or other medical condition. Specialty foods for dogs with medical needs can be more expensive than others.
Before switching to a cooked diet, consult with a veterinarian or pet nutritionist to make sure your pet is getting all the nutrients it needs, says Patti Howard, a pet nutrition specialist at Seattle-based The Pawsitive Packleader, which helps train dogs and plan nutritional programs.
"My kitchen has become a no-throw-away zone," says Howard, who feeds her own dogs cooked meals.
___
ONLINE:
'ÄĒAmazon Pet Supplies: http://www.amazon.com/pets
'ÄĒBarkingDeals: http://www.barkingdeals.com/
'ÄĒCoupaw: http://coupaw.com/
'ÄĒDog.com: http://www.dog.com/
'ÄĒDoggyLoot: https://doggyloot.com/
'ÄĒDugDug: http://www.dugdug.com/
'ÄĒPetFoodDirect: http://www.petfooddirect.com/
___
Follow Joseph Pisani at http://twitter.com/josephpisani
The Weird, Wonderful Ways Your Pet Shows Love for You
(Dr. Karen Becker) I get a lot of questions from clients at my natural pet animal clinic along the lines of, "Why does my dog (or cat) do... ?"
The behavior of the companion animals we share our lives with is at times fascinating, frequently entertaining, and sometimes downright puzzling.
Here are a few examples of how the furry love of your life shows affection.
Feline Behaviors That Signal Love is in the Air
Bunting. If your cat rubs against your cheek or bumps heads with you, he's leaving his scent on you. This is called "bunting" and it's a form of feline affection. Bunting is reserved for a cat's most favorite creatures -- including the human he considers his own!
Rolling. When Fluffy drops to the ground at your feet and rolls around on her back, she's saying,"Look at me! How about a tummy rub?" Exposing her belly puts your cat in a vulnerable position, so this gesture is only extended to those she loves and trusts.
Bearing gifts. Some cats bring their owners gifts in the form of toys, dead bugs, even mice. If your cat brings you such treasures he is sharing his "prey" with you -- a sure sign of his love and devotion. Don't forget to heap on the praise!
Napping on your lap. In case you hadn't noticed, your kitty sleeps a lot. Like up to 16 hours a day! Falling asleep makes your cat vulnerable, so she'll only snooze in safe spots. If one of those spots is your lap, you should feel honored.
Love eyes. Cat eyes are quite large. In fact, if your eyes were proportionately as large as your cat's, they'd stretch all the way across your face! If your kitty puts his face close to yours and stares with huge, wide open eyes at you, then blinks slowly, he's showing you how much he loves and trusts you.
And They Called It Puppy Love
Cuddling. Many dogs yearn to be as physically close to their humans as possible. If your pup snuggles up next to you every chance she gets, rest assured she loves you and everything about you.
Locking eyes. If your pup gazes into your eyes and there's no obvious reason for his attention (he needs a walk, for example, or he wants your dinner), he's showing his extraordinary devotion and love for you. He literally can't take his eyes off you.
Following you around. If you're the primary object of your dog's devotion, she'll follow you everywhere you allow her to. Your dog wants to be wherever her beloved human is, and she'll tirelessly follow you from room to room, or to the ends of the earth, just to be in your company.
Using your lap as a headrest. If your pup wanders up and rests his head in your lap, it's a sign of trust and devotion. And an invitation to pet him, of course!
Licking. Whether you enjoy wet, sloppy canine smooches or refuse to tolerate them, licking is a form of affection for your dog, very similar to kissing in humans.
Dr. Karen Becker is a proactive and integrative wellness veterinarian. You can visit her site at: MercolaHealthyPets.com
Her goal is to help you create wellness in order to prevent illness in the lives of your pets. This proactive approach seeks to save you and your pet from unnecessary stress and suffering by identifying and removing health obstacles even before disease occurs. Unfortunately, most veterinarians in the United States are trained to be reactive. They wait for symptoms to occur, and often treat those symptoms without addressing the root cause.
By reading Dr. Becker's information, you'll learn how to make impactful, consistent lifestyle choices to improve your pet's quality of life.
Pet owners may receive protection from 'lemons'
(By Doug T. Graham) SPRINGFIELD 'ÄĒ The state's first "Puppy Lemon Law" would seek to protect consumers who purchase a sick dog or cat from an Illinois pet store was approved by an Senate committee Wednesday.
State Sen. Dan Kotowski, a Park Ridge Democrat, sponsored the proposal, which he said would reduce the amount of lawsuits filed between pet owners and pet stores.
"We have a good consumer protection bill that going to make sure that if people purchase sick dogs and cats that they would have a capacity to have a remedy for that," Kotowski said. "It's caused a tremendous amount of heartache and cost a lot of money out of their pocket, and this will be an opportunity to recover."
The Senate panel approved the plan by an 8-5 vote.
Under Kotowski's idea, if a veterinarian confirms that the purchased pet had a disease present at time of purchase, the owner has the option to either return the animal and get a refund or keep the animal and have the pet store pay up to twice the cost of the animal for the treatment of the disease.
Opponents of the proposal took issue with animal shelters being exempted, which leave those who adopt cats or dogs from shelters with no similar recourse.
Kotowski said there is a huge difference between spending $1,000 for a dog at a pet store versus the smaller amount one pays a shelter for immunizations.
He likened it to the difference between purchasing an item from Nordstrom versus going to a thrift shop.
State Sen. Dale Righter, a Charleston Republican, took exception with Kotowski's characterization, saying he was essentially saying those who cannot afford to buy from a pet store don't deserve consumer protection.
The measure now could now face a vote on the Senate floor.
Emmylou Harris Guests on Animal Radio¬ģ - Animal Loving Musician on Animal Radio'Äôs 600th Show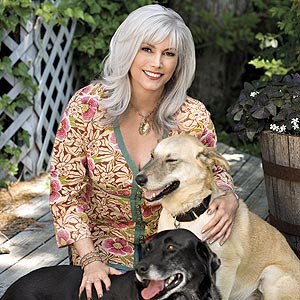 (Los Angeles CA., April 25, 2013) Grammy-toting musician Emmylou Harris returns to guest-host on the nationally syndicated Animal Radio¬ģ show on XM Satellite Radio and 106 AM/FM stations across the U.S.
This is Emmylou's second time guesting on Animal Radio¬ģ, which is celebrating its 600th show and twelve years of being America'Äôs most-listened-to pet talk.
Emmylou Harris not only has earned 12 Grammys, she's founded, and in her spare time assists at, Bonaparte's Retreat, her very own shelter in Nashville.
Animal Radio¬ģ host Hal Abrams welcomes Emmylou back again, "Emmylou has always been a friend of the animals and a regular guest. It only seemed appropriate to have her back to celebrate our 600th."
Emmylou will be promoting the Second Annual Woofstock Concert - A Benefit for Bonaparte's Retreat. Last year's musical lineup included Buddy Miller, Mike Farris, and herself. She may announce this year's lineup on Animal Radio¬ģ.
Catch this special broadcast Saturday May 11th at noon eastern, and re-broadcast on Sunday the 12th at 5 pm eastern on XM Satellite Radio channel 166 America's Talk, or any one of 106 AM/FM stations from Los Angeles to New York. Go to http://AnimalRadio.com to find a station near you.
You may also hear it on the Animal Radio¬ģ App for iPhone and Android.
Pets Are Serious Business For Marketers
Pets are serious business. A recent American Pet Products Association report revealed that spending on pets hit a record $53 billion in 2012'Äďa three-fold increase since 1994. Will we break another record this year? Probably. Because today nine in 10 pet owners see their pet as a member of the family.
In creating brand campaigns not only for Zuke's, which makes healthy treats for dogs, but also for sports apparel, automotive and food and beverage brands, NORTH sees pets everywhere. Literally'Äďthere are at least six dogs in our offices every day! And we're not the only ones surrounded by pets. After 20 years of gradually increasing pet ownership, today more than 62 percent of Americans own pets.
Brand managers are taking notice. For example, Toyota Canada's 2013 Super Bowl ad for the RAV4 put dogs center stage, making the human families little more than a backdrop.*
Instead of using the clichéd metaphor of the squirrel saving acorns, Travelers Insurance created a more engaging series of TV ads in which a family dog safeguards his most precious asset, his bone. Subaru built an entire marketing campaign and website for the Forester wagon around dogs, declaring the car "dog-tested." The Subaru Dog Tested Facebook page even provides dog driver's licenses. It's a genius move.
Americans' deepening identification with their pets creates a big opportunity for brands. While today most of the money spent on pets is for food, veterinary care and boarding, trends suggest a willingness to indulge our pets in other ways. Today's pets travel and exercise with us, have their own social-media accounts, require stimulating day care, eat organic food, doze on luxury fabrics and even quaff doggie beer. The opportunities for brand extensions seem almost limitless. Like Travelers, Subaru and Toyota, brands that recognize pet love can make stronger connections with their customers.
Here are some guidelines for marketers in and outside the pet category who want to reach pet owners:
1. Connect your brand to activities customers do with their pets. There are plenty of options: Americans are extending their lifestyles to their pets and investing in their fulfillment. They don't just go on a run with their dogs'Äďthey talk to them, watch TV with them, buy them holiday gifts, have their portraits made. Those lifestyles aren't always healthy'Äď56% of dogs in the US are overweight'Äďbut pet owners aspire to give their furry friends the best of everything.
2. Don't just include a pet in your branding for a quick jolt of cuteness; make the pet the hero of your story. That's what Toyota and Subaru did so effectively. The humblest of pets can play this role: for a Lloyds TSB ad and Facebook page, the star is a Pampered Hamster.
3. Create campaigns that elicit interaction from pets. Think kibble-scented print ads, Nestle's television ad with a dog whistle humans couldn't hear, or Purina's iPad game for clever cats. Don't think cats are that smart? Their owners do.
4. Build partnerships with like-minded brands. Zuke's "Fuel the Love" all-natural performance treats were integral to Subaru's campaign for the 2012 Impreza promoting active, outdoor lifestyles. Zuke's has also partnered with dog gear company Ruffwear to create a holistic active dog experience for pet owners.
For an even deeper connection with pet owners, go beyond branding and consider where your company can find opportunity in serving their needs. The automotive sector might be in the lead with this brand strategy trend (Petfinder.com reveals that 16 percent of Americans buy cars with their dog in mind), but almost any brand can take advantage of this opportunity. If you run a hotel chain, don't just offer pet-friendly rooms. What are guests supposed to do with their pets during the day? Think about extending your brand to on-site pet day care.
If you're a retail brand, consider the example of IKEA Germany, which built "dog parking lots," astroturf beds where dogs hang out while you shop. This move not only bakes the idea of pet-friendliness into the core service, it adds real value to people's lives.
Airlines should sit up and take notice of Alaska Airlines' pet flight safety guarantee'Äďthe only one of its kind. People who have their pets groomed regularly, feed them quality specialty food, and find kennels insufficiently pampering will be all too happy to pay for safe, stress-free air travel for their canine or feline family member. They might even enter Fluffy or Fido in a pet frequent flyer program.
There are logical connections between natural foods and pet nutrition, financial services and pet insurance, or a top-of-the-line vacuum cleaner and one that can handle pet hair. Furniture designers could create pet-oriented and pet-proof furniture and fabric. Even a fashion brand like Mulberry can appeal to pet owners'Äďcheck out the high-end label's seasonal collars and coats for dogs.
It's hard to say for sure why Americans' bond with pets is growing stronger. Perhaps it's because pets provide some of our most enduring relationships: According to the U.S. Census Bureau, first marriages last a median of eight years, but life with a dog or cat can extend far beyond a decade.
Research has shown pet ownership has health benefits, including lower stress and anxiety. Scientists also believe that our reliance on pets is hardwired into our brains, because our survival and evolution depended on animal companionship. But whatever the reason, trends show that pets are one of the most meaningful ways to engage consumers.
Casket maker selling pet funeral products
Aurora Casket Co. became the nation's largest private casket maker by producing beautiful funeral products for humans.
Now it's launched a new line of business: funeral products for pets, on which Americans spend more than $55 billion a year.
The Aurora, Ind.-based casket maker this week began selling more than 100 urns, memorial boxes and pendants that can be engraved to honor our deceased cats, dogs and other pets.
"Aurora is focused on delivering solutions that help our customers create healing moments for their families," said Marty Strohofer, vice president of marketing and product development at Aurora.
"A pet is a family member, and our new product line offers our customers a solution for their families."
Aurora Casket also is the first to enter a market that has previously been left to small specialty companies, according to Rodger Roeser of the Eisen Agency, which represents the casket maker.
The company didn't release recommended list prices, but a review of retail websites shows urns generally start around $50.
The growth in the pet memorial market is the latest sign of Americans' growing attachment to their pets. It's also the latest way for owners to show their love through their wallets.
Overall spending on pets has grown 29% the past five years despite the recession, and it's expected to grow 4% this year, to $55.53 billion, according to the American Pet Products Association.
Most of that is for food and supplies. However, 41% of dog owners and 30% of cat owners would buy something following a pet's death -- most commonly a memorial stone or urn -- according to the association's 2011-12 survey of pet owners.
"The pet industry is recognizing (a need), and providing pet parents with more and more meaningful ways and options to memorialize their pets," said Tierra Bonaldi, APPA spokeswoman.
The 2011-12 survey found 62% of U.S. households have pets, vs. 56% in its 1988 survey.
Mike Tyson's ex ate his pet pigeon
Mike Tyson's ex-girlfriend ate one of his pet pigeons.
The 46-year-old former boxer - who says his "first love" is pigeon racing and owned almost 350 birds at one point - was horrified when a former flame suggested they should cook one of his feathered friends, and proceeded to eat the creature in front of him.
Asked whether he had ever contemplated eating a pigeon, Mike said: "I tried. I was dating this young lady and she said, 'I don't know why you're flying those damn birds, you should be eating them."
"She happened to grab one and - and she cooked one and proceeded to eat it. And I just couldn't do it."
The 'Hangover' star - who is happily married to his third wife Lakiha Spicer - admitted he should never have let his ex get away with snacking on of his beloved pets, and the trauma of the event soon led to the demise of their relationship.
Speaking on US sports talk-radio show Boomer & Carton, Mike sighed: "It just wasn't the right thing to do. That's why she's not my woman anymore."
"It was her house and we were living off of her dime, so she could do [it]."
The former heavyweight champion has been obsessed with birds ever since he was nine years old because they provided an escape from bullying.
Mike has admitted: "They were my escape. I was fat and ugly. Kids teased me all the time. The only joy I had was pigeons."
Wisconsin DNR seeking 5 men who put T-shirt on deer
The Wisconsin Department of Natural Resources and Oak Creek police say they have identified five men who recorded trapping a deer on private land and wrestling it to the ground to put a T-shirt on it, WTMJ-TV reports.
The video the men posted last week has since been removed from YouTube but snippets of it are available on WTMJ.
The men could each face at least a $303 fine.
The deer has been spotted around Oak Creek and is believed to be healthy.
Texas veterinarian whose license was suspended for online work challenges decision in lawsuit
McLEAN, Va. 'ÄĒ A retired Texas veterinarian has filed a federal lawsuit challenging state regulations that bar him from evaluating animals and giving veterinary advice over the Internet.
Since 2002, Ronald Hines, 69, of Brownsville, Tex., has used his website to provide veterinary advice 'ÄĒ sometimes for free and sometimes for a flat $58 fee. Sometimes his clients are overseas with limited access to veterinary services. He gets lots of questions from people who find wounded birds and want to nurse them to health. Over the course of his career, he developed an expertise with monkeys, and said he still gets a lot of monkey questions.
"Lots of diabetic monkeys. For some reason, people feed them all sorts of horrible things, like sticky buns," Hines said in a phone interview.
Last month, the Texas veterinary board suspended Hines' license for a year after finding that his Internet practice violates state laws. Texas regulations require a vet to establish a "veterinarian-client-patient relationship," and they explicitly state that such a relationship cannot be established solely through the telephone or Internet.
Hines' lawyers at the Arlington, Va.-based Institute for Justice say the rule infringes on their client's free-speech rights and is an unreasonable restriction on the profession.
Jeff Rowes, an attorney with the institute, said the case could set a precedent in fields that extend well beyond veterinary medicine. He noted that telemedicine continues to be an emerging field and that regulations restricting Internet speech could affect a number of professions, including law, psychology and investment advice.
"It is fundamentally a challenge to an obsolete approach to regulating professions," he said of the lawsuit.
Rowes acknowledged that a veterinarian's free-speech rights are not absolute when it comes to professional licensing. A vet who dispenses incorrect or dangerous advice would clearly be subject to sanction, he said. But a blanket rule that bars giving advice over the Internet cannot be justified, he said.
"It should not be illegal for veterinarians to give veterinary advice," Rowes wrote in the opening line of the lawsuit, filed late Monday in U.S. District Court for the Southern District of Texas.
Nicole Oria, executive director of the Texas State Board of Veterinary Medical Examiners, said state law is clear in barring Hines' method of practice.
She said the board has no problem with Hines writing general articles on veterinary care, but that he crosses the line when he gives specific medical advice to customers about a specific animal. She also said the suspension of Hines' license was probated, meaning he can continue to practice while on a probationary status.
Hines, who gave consultations through his website www.2ndchance.info, said he typically has a potential client send him all available medical records, including notes and X-rays. He earned less than $3,000 a year through the site. If he can't provide any useful advice without conducting an examination, he says so and refunds any fees.
Often, though, he said his style of practice allows him to conduct research and think about a case in ways that would be impossible if he were running a traditional practice.
"I'm dealing with the science, not barking dogs, biting dogs," he said. "I can just sit and think. I can do research."
Rowes said Texas adopted the rules barring online veterinary practice in 2005, basing the rule on model regulations proposed by the American Veterinary Medical Association. Despite the AVMA's recommendations, Rowes said most states have not adopted similar restrictions, which he believes are a form of protectionism.
"Texas is trying to drive pet owners to brick-and-mortar veterinary practices in order to protect them" from competition, Rowes said.
The AVMA's president, Douglas Aspros, a practicing vet in White Plains, N.Y., said he believes most states have indeed adopted the rules as recommended by AVMA, though not necessarily in the exact words used by Texas.
"The rules are not there to protect the vet," he said. "They're there to protect the patient."
At some point in the future, Aspros said, technology may advance so a vet could do an adequate evaluation without seeing the animal in person.
"Having a license isn't a right. It's a grant from society," he said.
The Institute for Justice has had a number of successful suits challenging what they view as unreasonable regulations on professions and small businesses.
In 2005, it successfully represented a northern Virginia vintner before the U.S. Supreme Court challenging state laws that barred her from shipping wine directly to out-of-state customers. Last month, a federal appeals court sided with a group of monks represented by the institute who challenged a Louisiana law that allowed only funeral directors to sell caskets. And earlier this year, the institute won a federal court ruling against the IRS, which is now barred from implementing new regulations that would have required hundreds of thousands of tax preparers to undergo competency exams.
The latest lawsuit seeks an injunction that would lift the penalties imposed against Hines by the veterinary board.
HEAR ANIMAL RADIO'S INTERVIEW WITH RONALD HINES APRIL 27th. Listening details at http://AnimalRadio.com
People taking their pet's medicine?
Most people consider their pets as part of the family. But just like you wouldn't want to take another family member's medicines by mistake, you don't want to accidentally take your pet's medicine either. Who would ever make that mistake? You'd be surprised how often it happens.
Our colleagues at ISMP in Canada heard from a consumer who reported that an elderly relative had accidentally taken the family dog's deworming pills. Someone had placed the dog's pills on a bookcase. Later, the elderly relative moved the dog's pills to a bedside table, where other medicines were being stored. For several days the elderly relative then took the deworming pills, instead of a regularly prescribed medicine. The mistake was discovered when it was time to give the dog a dose of deworming medicine. The family member found the empty container on the bedside table and realized that the elderly relative had taken all of the dog's pills!
When the mistake was discovered, the elderly relative mentioned having felt sick for a few days earlier in the week, without knowing why. Fortunately, no serious harm occurred, but some pet medicines can be harmful if taken by humans.
Also, a person who takes a pet's medicine instead of the medicine that was prescribed will lose the benefit of taking the correct medicine. In a case reported to us, a father told his child's babysitter to put his son's antibiotic ear drops in his right ear before bed, and the careful babysitter did just that. She found ear drops labelled "put two drops in right ear" in the medicine cabinet, and instilled the ear drops into the child's right ear. But the family's dog also had a bottle of ear drops for ear mites, which were the drops the babysitter used. The son's ear drops were in the refrigerator. Luckily, the child was not harmed by the dog's ear drops but he did miss an important treatment for his ear infection.
Here are a few tips to help prevent mix-ups with pets' medicines in your home:
Keep in mind that many medicines intended for pets, whether obtained from your veterinarian's office or the local community pharmacy, are dispensed in prescription vials that may look similar to vials used for human medicines.
Mix-ups between pet's and children's medicines occur most often when they are stored together in the same place, such as a medicine cabinet. To prevent mix-ups, which could be serious, keep all pet medicines away from human medicines and food. Store them in a separate location from medicines intended for people.
Keep all medicines out of the reach of children and adults who may become confused. It is best to use safety locks on any cabinets where medicines and hazardous products are stored.
The Centers for Disease Control and Prevention (CDC) and the Consumer Healthcare Products Association (CHPA) Educational Foundation launched UP and Away and Out of Sight to provide tools to remind everyone of the importance of safe medication storage and keeping medicines and vitamins 'ÄúUp and Away'ÄĚ and out of every child's reach and sight. It's worthwhile taking a few minutes to review this material.
Whenever you receive a medicine for your pet, check to be sure it is safely packaged. For example, is the pet medicine in a child-proof container? Is the container clearly labeled "For veterinary use only"? If not, ask your veterinarian or pharmacist to change the packaging to reduce the chance of a mix-up or at least mark the container in some way. Make sure the container looks different from human medicine.
Administering medicines to children is a job that requires some basic knowledge. If you must ask your babysitter or someone else to give medicine to your child, be sure to show them where the medicine is, how much to give, and how to give it. Never assume they will know what to do without your explicit instructions.
Incidentally, medicines intended for humans can also be harmful for pets. Talk to your veterinarian before giving your pet any medicine.
Justin Bieber given four weeks to claim pet monkey
The clock is ticking on Justin Bieber's monkey drama.

The 19-year-old pop star, who lately has been making headlines for all the wrong reasons, continued his poor publicity streak last week after German officials seized his pet capuchin monkey. Bieber had entered the country without the necessary paperwork for the animal, which was subsequently placed in quarantine at a local animal shelter.

Since the incident, German officials have given the singer four weeks to provide the proper documents or face forfeiting ownership and incurring a fine. Naturally, many people (including yours truly) believe the latter option in the best interests of both parties. Mally is apparently thriving in the care of his temporary owners 'ÄĒ something Bieber would know only via the media as he reportedly hasn't checked in on the capuchin.

"Monkeys are not pets. Separating a capuchin monkey from his fellow monkeys and raising him at home is not right for this type of animal," Laura Zimprich, spokeswoman for the German organization Animal Public told E!. "The animal will develop serious behavioral disorders. Mally is only 14 weeks old. To separate him from his mom and to take him on tour as a living stuffed toy can only be characterized as animal cruelty."

Animal Public, along with a growing chorus of other animal advocates, believes Bieber should not be allowed to be reunited with his pet 'ÄĒ and be hit with the full 50,000 euro ($65,135) fine.

"The owner has four weeks to provide the paperwork 'ÄĒ if not it will go to the zoo," Munich animal shelter boss Karl Heinz Joachim told the German Herald. "We have been offered a new home for the little fellow by a zoo in the UK. I would prefer that. If Bieber gives up the animal or fails to claim it, it will not under any circumstances be allowed to go back into private hands."
Pet owner retrieves digested dosh
A man whose dog ate $500 (R4 509) was forced to sift through poop to collect destroyed bills and now he is trying to get reimbursed by the government, it emerged yesterday.
The Montana golden retriever munched his way through five $100 bills on a road trip with owner Wayne Klinkel and his wife over Christmas. Now the out-of-pocket pet owner hopes to be reimbursed the digested dollars by the federal government.
"Sundance is notorious for eating anything and everything, so right away I knew what happened," Klinkel said. The man followed the pet around for the rest of the vacation. Knowing that paper doesn't digest, he managed to pick portions of the gobbled notes out of the dog's poop. He took the recovered notes to a local bank where tellers suggested he send the mutilated currency to the Treasury's Bureau of Engraving and Printing, with a letter explaining his story.
Boston comedian Brian Donnelly's rescue pet is ready for show biz
You've probably seen comedian Brian Donnelly performing at ImprovBoston, where he's entertained Boston audiences for the past five years. But lately, he's taken on a new job'ÄĒthat of dog owner. And his MSPCA rescue pet named BT will soon be showing off his acting chops on the comedian's new web series called "StepFriendz," which launched March 25. Boston.com Pets caught up with Donnelly to ask how he found his pet, if BT provides comedic inspiration, what BT stands for, and what being an "obsessive" dog person means.
Boston.com Pets: Tell us about "StepFriendz," your new Web series with co-creator Mike Varejao.
Donnelly: Some of our comedy is definitely a little out there'ÄĒthat's an understatement. But, I don't know, all the shows we've done around town, the most memorable ones, have been sort of like a circus. (The premise of the show is) we were best friends growing up and then I went and married his mom later in life and now I'm his stepdad, but we're still best friends.
Boston.com Pets: Does your pet perform on your Web series?
Donnelly: He'll be in there, he'll be in the Web series. Most of the stuff we shoot ends up being in and around my house, so he's always there. Thank God my wife is supportive and kind of holds him back and keeps him from running into shots and stuff.
Boston.com Pets: How did you choose your pet's name?
Donnelly: Actually his name is BT because when we adoped him he didn't have a name and they were calling him BT for Boston terrier and we liked it so we kept it.
Boston.com Pets: Were you looking for that particular breed?
Donnelly: We were just looking for a smaller dog but, to be honest, now I would get another Boston terrier. We've totally become obsessive dog people.
Boston.com Pets: (laughing) What does that mean?
Donnelly: Every time you go out, you're like, 'Oh we should get the dog a treat.' It's like a child. Every time we go out, we're like, 'We wonder what the dog is doing?' And we have had to delete photos of our dog off our phones because we have so many on our phones that we can't take any more photos.
Boston.com Pets: Have animals been a part of your comedy at all over the years?
Donnelly: There's this sketch we've done which is called 'Dogs for Hands.' It's basically two guys at an airport with their hands going crazy in dog bowls with water going everywhere. The plane goes to board and they say, 'We're boarding flight 205 to Pittsburgh' and they say 'The elderly, children, and Dogs for Hands are free to board at any time' and we're like, 'Oh that's us.' Thirty seconds of absolute comedy garbage but people like it because we're soaking wet when we're done.
Boston.com Pets: Take us back to the day you adopted BT.
Donnelly: We've been in touch with some of the folks at MSPCA Nevins farm. Because of the size of our place, we knew we couldn't accommodate a huge lab or something. They said, 'Oh, we have this Boston terrier and you should look at him.' They actually sent us a photo and I was like, 'Oh my God he looks great.' I grew up with a dog and I didn't have the connection I had with my dog growing up that I do with this dog. I connected with him. He jumped up on me immediately and I'm like, 'Oh, we're getting this guy. Today.'
Boston.com Pets: What do you know about BT's past?
Donnelly: I don't know. They just know he was a stray.
Boston.com Pets: Tell us three fun facts about BT.
Donnelly: He likes to be carried around like a baby, which is ridiculous. Even though he has Boston in his name, he absolutely hates the cold. He refuses to go out in the cold. After you walk him for an hour, he'll come back and run laps for 30 minutes. Like, nonstop.
Boston.com Pets: Is he providing any comedic inspiration?
Donnelly: He's there anytime I do any kind of writing. I gotta say, he's the best little co-worker I've ever had. He just kind of sits there and kind of hangs out under my arm when I write. It's nice. If I'm writing for very long periods of time, I'm like, 'We should get up and go for a walk.'
Boston.com Pets: He helps you clear your head?
Donnelly: He does. Our neighborhood, we've been there for about a year and a half. Before we moved there, we sort of walked around there a little. But now that we have a dog, we know every street. He's gotten us out to explore Arlington, which is nice.
Cocker spaniel with rare heart condition gets a human pacemaker at a cost of more than $6000.
THEY say cats have nine lives, but some dogs are just as lucky.
One canine survivor is Zac, a 10-year-old cocker spaniel from Diamond Creek that came back from the brink of death thanks to the dedication of his family and the hard work of vets.
Would you spend $6000 to save your pet? Have your say below.
Owner Stephanie Alexander woke up to find Zac, who usually slept on daughter Kiara's bed, vomiting and passing out in the laundry on March 26 and immediately knew he was in serious trouble.
Initial tests found nothing wrong, but Ms Alexander couldn't let her children's beloved pet die.
She spent the next 24 hours driving him to different vets in Bundoora and Kensington and revived him by pressing on his chest when he had some of his 40 heart attacks in her car.
She had unknowingly revived him several times by moving him after he passed out.
Zac was found to have a rare condition called sick sinus syndrome and now has a human pacemaker thanks to a $3600 contribution to his vet bills by Ms Alexander's father and step-mother.
Ms Alexander said without her parents and the hard work of mobile vet Dr Kim Hooper, who encouraged her to try a cardiologist vet in Kensington who would save Zac, the family would not have been able to take him home on Good Friday.
"My daughter had a fear of dogs and now she is over that because he is so gentle; they are inseparable and when she is home he follows her everywhere," she said.
"For the kids, I just felt he has been such a good dog I felt I owed it to him to give him that chance."
What Pet Owners Must Do to Get New York Apartments
In a seemingly endless game of cat-and-mouse, pet owners do many things to ease their way into the apartment of their dreams 'ÄĒ legitimate and not so.
They offer to pay large sums in advance to cover the potential cost of refinishing scratched floors or replacing damaged lobby carpet. Owners of large dogs fudge a pet's weight (always downward) and the breed. Owners of several black cats will admit to having just one, on the theory that all black cats look the same.
In a building that has abruptly adopted a no-pet policy, a dog that has died may be replaced by another of the identical breed that mysteriously answers to the dead dog's name. Increasingly, pet owners seeking apartments are being asked to submit fat dossiers containing reports from veterinarians, dog walkers, neighbors and rescue services detailing their pet's sweet nature and nondestructive tendencies. Some owners have been known to sedate their dogs in preparation for the increasingly required interview before a co-op board.
These strategies may seem surprising, because in many respects, New York pet owners have much to be thankful for.
In 1983 the city passed a law allowing residents in most New York apartments that don't allow pets to keep a pet if it hasn't been concealed over a three-month period and no lawsuit has been filed during that time.
Expanding legal protection for people with physical and emotional disabilities, along with growing awareness of the therapeutic value of pets generally, has also done much to benefit pet owners. As such, the situation is far from the 1960s and '70s, when leases for rent-regulated apartments routinely included the clause "no pets allowed."
Nonetheless, pet owners, especially those with large and less-than-beloved breeds of dog, say it has become ever harder to find a welcoming apartment.
Even when a building advertises itself as "pet-friendly," there is no guarantee that a particular pet will be a shoo-in. Condominiums that permit animals may prohibit subrenters with pets. Many pet-friendly co-ops and rental buildings impose restrictions regarding number, size and breed. And since many people are devoted to certain breeds, choosing one half the size is rarely an acceptable compromise.
Economic pressures aggravate the situation. As Paul Buttenhoff, a director of sales and leasing at Platinum Properties, a residential brokerage, put it, tongue only slightly in cheek: "In the winter of 2008-2009, when the market was in free-fall, you could basically move a dinosaur into your apartment because many landlords were desperate to fill vacancies. But when the market heats up, landlords can afford to be more choosy." And right now, the rental and sales markets are very tight.
On occasion, would-be pet owners try to game the laws protecting people with disabilities. Many Americans, of course, suffer from legitimate physical and emotional ailments that are eased by the presence of an animal. But observers of the city's real estate world agree that growing litigation on this front includes healthy people seeking to use this route to keep an animal under their roof.
"For example," said Sherwin Belkin, a partner of Belkin Burden Wenig & Goldman, whose specialty is rental buildings, "they'll submit a letter on plain paper, not letterhead, that says little more than, 'This person feels depressed, and a dog will make her feel good.' A letter like that generally won't cut it." His colleague Aaron Shmulewitz, who represents co-ops and condos, added: "The norm is restriction, especially with large dogs and with breeds like Dobermans and Rottweilers. New buildings tout their pet-friendliness, but board approval is generally required for more than two animals."
Darryl Vernon, a former member of the committee on animal law of the New York City Bar Association, wrote "Companion Animals in New York City Apartments," the committee's brochure on pets in housing. "With co-ops and condos, the situation is getting better, but boards enforce what they want to enforce," he said. "Even many buildings that describe themselves as pet-friendly impose myriad restrictions." The issues generally involve dogs because, as Mr. Vernon said, "landlords tend not to know about cats, so there's less litigation."
Buildings have rules about pets for many reasons. The very young and the very old may be frightened of animals, especially those that look menacing. Owners worry about property damage. Barking and howling can make life miserable for everybody. A jumping dog, no matter how friendly, can be unnerving and dangerous, and few people appreciate a nip in the ankle. Multiple cats can result in unwelcome odors.
New York is home to half a million dogs (according to the Department of Health and Mental Hygiene) and nearly as many cats, and to millions of people with assorted fears, phobias and allergies living just inches from their neighbors. Small wonder that pets in apartments have become an ever more contentious issue. It's the rare pet owner who doesn't have a sad and even heartbreaking story about the struggles of finding a place to live.
Securing an apartment can be arduous under the best of circumstances, and pet owners sometimes simply run out of time. This is what happened to Jennifer Tuttle, 33, a producer at CNN. At issue was Buddy, the English bulldog she acquired six years ago from Montel Williams, the talk-show host, who had won Buddy at a charity auction in 2004 but found himself too busy to care for him. At the time Mr. Williams acquired Buddy, he was a puppy; now he is 8 (old for the breed) and weighs 55 pounds.
"When I was living in a rental on the East Side," Ms. Tuttle said, "the dog was never an issue. But when I wanted to move to the West Side, I ran into problems. I looked at town houses, at walk-ups. Meanwhile, Buddy was getting older and stairs were getting harder for him. And whenever I saw something I liked, the question would be: Do you have a dog? Then they'd ask about the breed and the weight."
A year ago, Ms. Tuttle found a rental apartment she liked in a pet-friendly co-op on West 85th Street. But when it came time for the board to approve her application, matters became tricky. After considerable back and forth, she was asked to provide a biography for Buddy, which she did, describing him as "a loyal and sincere companion who wears his heart on his sleeve." Her testimony did little good. Eventually she was told that the building no longer allowed renters to have pets because of an unfortunate incident involving a pair of Great Danes.
Ms. Tuttle then settled on a one-bedroom rental in a small pet-friendly building a few doors away, for which she pays $2,200 a month. But the four-flight walk-up, including the stoop, proved such a challenge for Buddy that he now spends most days with Ms. Tuttle's parents in New Jersey, sometimes visiting his owner on weekends. "I miss him tons and tons," she said. "But this is the sad reality of being a dog owner in New York. He just got too old."
Restrictions on pets can force a person to pass on an amazing home, as was the case with Thais Alexander, a vice president of and corporate counsel for Prudential Capital Group.
Ms. Alexander, 38, had lived in New York (with a detour to North Carolina) since 2001, and by last August was paying nearly $3,000 for a studio in Hell's Kitchen when Hope Khouri of Halstead Property showed her a spacious two-bedroom condominium in Harlem, available as a rental for $3,200 a month.
"I immediately fell in love with it," Ms. Alexander said. She was enchanted with the 1,000-square-foot private roof deck on which she envisioned barbecues. An ardent cook, she pictured herself at work in the roomy and well-equipped kitchen.
"I told Hope I'd take it in a heartbeat," Ms. Alexander said. "Then she came back and said they didn't allow subtenants to have pets. I was utterly deflated."
The pet in question was Foxxy, a 23-pound Shiba Inu, acquired by Ms. Alexander a decade ago as a 2-month-old puppy. "She rarely barks," Ms. Alexander said, "and she's adorable, really more like a cat than a dog. I thought, if they could just meet her, everything would be fine. I even offered to pay additional security. But in any case, giving her up was not an option."
In October, Ms. Alexander settled on a small one-bedroom in an Upper West Side brownstone, a fourth-floor walk-up with a tiny kitchen and no outdoor space, for which she pays nearly as much as she would have for the apartment in Harlem.
"She gave up so much for her dog," Ms. Khouri said. "I never had any pets, and at first I wondered why anyone would choose a pet over a great apartment. But then Thais told me how she'd had her dog for so many years and how the dog had lived with her in other places and been a constant companion. Then I realized, why would she give up something that had become such a part of her life?"
Nick Koutsoulidakis, a computer software developer, can tell a vivid story about his experience with an ever-expanding pet population in his apartment. In 2006, Mr. Koutsoulidakis, now 40, was renting a luxury apartment on East 83rd Street with his three purebred cocker spaniels when two of the dogs mated 'ÄĒ and mated again. The result was two litters of puppies.
"It's hard to find homes for puppies, and I didn't want to give them to a shelter," said Mr. Koutsoulidakis, who had been living in the apartment for eight years and paying nearly $3,000 a month. But when residents complained to the building's management about the proliferating number of dogs, it became clear that Mr. Koutsoulidakis had to find new lodgings.
After what his broker, Christopher James of Citi Habitats, described as an exhaustive search, "because when you have pets, you knock out half the places you could consider," Mr. Koutsoulidakis found a large one-bedroom rental near his old apartment, for which he pays upward of $3,500 a month. The apartment is home to three of Mr. Koutsoulidakis's dogs, including a puppy from one of the litters.
"In my opinion," he said, "people who don't like pets have problems. To me a person who likes pets is a more well-rounded individual. They're not afraid to make a commitment." In any case, he added, "I'm not giving up my dogs."For owners of large breeds with questionable reputations, the search for an apartment can be especially daunting, as it was for Angela Allarde, a business manager at Morgan Stanley, and her husband, Gerald, who works as a technician in the media department at Channel 2. The household included their daughter, Olivia, now 13 months, and 'ÄĒ more problematically 'ÄĒ Leo, the 60-pound dog acquired by the Allardes in 2010.
The pet rescue place from which they got Leo identified him as an American Staffordshire terrier, but in Ms. Allarde's opinion, "that's another way of saying pit bull."
The couple were seeking something larger than their modest one-bedroom rental in Kips Bay, for which they paid $2,065 a month. But building after building turned them down.
"We looked at two dozen places, looking nearly every day for a month," Ms. Allarde said. "Buildings would say 'pets allowed,' but then they'd have specific restrictions regarding breed and weight, and the weight limit would be 10 pounds. We'd already told our landlord that we planned to vacate our old place, and I literally thought that we'd be homeless."
She remembers one apartment "where they said, O.K., but they wanted to see a picture. We sent them the nicest possible picture of Leo, lying down with his toys so he didn't look too threatening. But that didn't work. They said, 'We'll take you but not the dog.' "
At another building, described as pet-friendly and open to large breeds, "they wanted pictures from multiple angles and pictures of Leo's whole body. And once they saw them, they said, 'Forget it.' "
Finally Ms. Allarde mastered the visuals, in the form of images showing Leo and Olivia posed side by side, along with artfully cropped photos taken at an angle designed to make Leo look smaller, cuter and less pit-bull-like.
These proved the ticket. In November, with the help of Melissa Taba, a Citi Habitats broker, the family moved into a larger rental apartment on East 30th Street for which they pay $1,000 more a month than they were paying for their old place. But Ms. Allarde is relieved beyond words. "To give up Leo would have been heartbreaking," she said.
As for the reaction of their fellow tenants, so far so good. "Leo can be kind of jumpy," Ms. Allarde said. "And he can look scary with his mouth open. But he simply wants to say hi."
Jeffrey Rosen, a businessman, and Ana Maria Estrada, an actress, pulled out all the stops three years ago in their quest to buy a luxurious three-bedroom co-op on Central Park South. The apartment offered 2,200 square feet of space along with a terrace overlooking the park, but dogs had been barred from the building for decades.
The couple's offer of $2.4 million was accepted. However, when the board learned about their 18-pound Lhasa apso, Dakini, an aging dog to which Ms. Estrada was deeply attached, the deal seemed doomed.
"The board was staunch in its no-pet policy," said Deborah Gimelson, the Brown Harris Stevens broker who represented the seller and who hammered out the deal with Susan Greenfield, a fellow Brown Harris Stevens broker who represented the buyers. "But the couple approached the board president, and it was agreed that they'd pay $50,000 as a nonrefundable fee to the building and $25,000 in escrow for any damage the dog might cause."
The couple also submitted a dossier consisting of a photo, a veterinarian's report and a colorful description of Dakini, describing her as "spiritual" and detailing her meeting with the Dalai Lama. Dakini, it was further revealed, had also appeared in a television pilot.
At the interview, Dakini charmingly licked the hand of the board president, and the couple closed on the apartment in September 2010. The only provisos in the agreement were that Dakini enter and leave the building via the service elevator and that when she dies, she may not be replaced by another dog.
Justin Bieber's pet monkey confiscated by German customs
Justin Bieber needs to stop monkeying around.
Customs officials confiscated the increasingly erratic pop star's pet monkey, named Mally, after the pair landed in Germany on Thursday.
The "Baby" singer didn't have the proper documents to bring the capuchin monkey into the country, so the animal had to stay with authorities, a customs spokesman said.
Justin Bieber had to leave his pet monkey in a Munich quarantine after customs officials determined he didn't have the proper papers for the animal.
The teen idol and his simian friend, given to him as a present from record producer Jamal Rashid (known as "Mally Mall"), travel frequently, the Daily Mail reported.
16-year-old's pet rats score an invite to perform for 'America's Got Talent'
(BY MADELEINE SCINTO) Oh, rats!
Abby Roeser rejected an "America's Got Talent" invite to perform with her clever pets, citing their skittish behavior around new people and unfamiliar places. But that hasn't stopped her or her rodents from scoring thousands of audience members online.
Roeser garnered more than 125,000 pageviews on her self-produced YouTube video of Nami (the white rat) and Pepper (the black rat) since uploading their special tricks in early March. The Philadelphia native's wild success has prompted her to get two more rats. And she shows no signs of slowing her training down.
Check out The Post's Q&A with the rat aficionado:
Q: What made you decide to buy rats as pets?
I wanted to buy a guinea pig, however, I needed a pet with a shorter life span because I'm leaving for college in just a few short years. I decided to try rats, since I've never had them before.
Q: Do you have any other pets? Or have you ever had any other kinds of pets?
I had many pets when I was in elementary school. I've owned fish, hermit crabs, hamsters, guinea pigs, lizards, Madagascar Hissing Cockroaches, and a giant African Millipede. Right now I have a dog, a fish, two frogs (who I've had for over 12 years!) and my rats.
Q: How many months has it taken you to train your rats?
I began training my rats about seven months before I filmed the video in late February.
Q: How many hours a week do you think you spend teaching them tricks?
I train my rats about 1-2 hours each week.
Q: How did you learn about how to train rats?
I've always trained my dog. Starting in fourth grade, I taught him tricks like paw and rollover. Eventually, his tricks progressed into more advanced things such as agility courses. When I bought my rats I knew that they were intelligent, so I wondered if they could learn tricks the same way my dog did. I was shocked, however, when they could learn things much faster than my dog ever did!
Abby Roeser, 16, trained her pet rats for months before their tricks blew up on the Internet. She's photographed here after enjoying some ATVing fun in Puetro Rico.
Q: Do you plan on buying more rats?
I am fostering two baby rats for a rat rescue, and I'll be receiving them in a few weeks. I am supposed to be taking them temporarily until they can find a home, but I have a feeling that at least one of them will become a permanent member of our house.
Q: How much time do you spend with your rats each day? Do they sleep with your rats at night? Do they roam around the house?
Each day my rats run around my room for at least an hour. Most of that time I'm doing homework or using my computer while they climb all over me. I spend about 15-20 minutes training my rats a day. When they're not playing in my room, they live in a large cage.
Q: What else do you hope to teach your rats? Do you have any specific goals for your rats?
I was invited to go onto "America's Got Talent", but unfortunately, my rats would be way too skittish to ever perform anywhere except my home.
Right now, I'm teaching one of my rats, Nami, to retrieve specific objects on command. For example, when I say "Ball" she selects a ball and returns it to me. But when I say "Leaf" she skips over the ball and brings me a little plastic leaf, instead. They also recently learned how to sit in a little car and tug the car along using a rope.
Facebook, Abby Roeser
Abby Roeser's black rat, named Pepper, feasts on a cracker.
Q: Do any of your peers have a passion for pet training as much as you? Are you, for example, a part of any clubs that relate to rat or pet training?
I have no friends that share interest in pet training. In fact, most people are disgusted by the idea of keeping pet rats. My parents also have little interest in them. My mom was terrified of them at first and would shriek her head off any time she was in the same room as them. She even cried out of fear the first time Nami climbed on her. She has made great progress with them, though. She can now be in the same room as them with no problem, and she even lets them sit on her shoulder.
Q: What made you decide to produce a video of your rat tricks?
I wanted to show people why I love rats so much. But since my rats have only been around me their whole lives, they get skittish performing with new people in the room. Most people were skeptical when I told them about all the tricks that my rats can do, so now I can just whip out my phone and prove it to them!
Pet Owners Pressure Airlines to Stop Treating Animals As Cargo
A loophole in the law is allowing airlines not to report when certain animals are killed, hurt, or vanish in transit.
Last month, an NBC Bay Area Investigation revealed that in a six-year span more than 300 animals have died, been injured, or have disappeared in the care of commercials airlines.
Now, the Investigative Unit has discovered under the Department of Transportation's current policy, animals being transported without an owner are just considered cargo.
It's a policy that pet owners, like Troy Stroud, argue is allowing airlines to conceal how often animal tragedies happen in transit.
"For me and for other people that have lost animals this way, you never get to know what happened. There is no resolution. They are just gone," Stroud said. Stroud spent two years looking for a Neapolitan Mastiff show dog. He is a breeder and a board member of the United States Mastiff Club. After an exhaustive search, Stroud found "Jesse" from a breeder in San Diego. "He was unique because he had a great temperament, was built just like I would describe a perfect Neapolitan Mastiff to be," Stroud said.
He spent more than $500 to ship Jesse on Continental Airlines from Los Angeles to his home in Detroit on Sep. 8, 2010. But he never got to meet Jesse because when the flight arrived; Stroud was informed that Jesse didn't make it.
Stroud explained that he got to the airport cargo area at around 5:10 p.m. An employee told him that there had been a delay in Texas and the flight was going to be two hours late coming in. Stroud waited the two hours and as he was heading back in, he saw the same employee and asked him the status.
Stroud explained, "I say, 'ÄėHow it's going?' and the guy said, 'ÄėWell better than you, your dog is dead.' " When Troy asked what happened, he said the airline told him that Jesse got loose and was killed by the cargo door. But when Stroud found Jesse, he said the canine was still zip-tied in his cage.
NBC Bay Area investigated to find out what happened to Jesse.
Stroud showed us pictures of Jesse's damaged kennel (photo right), but there wasn't a single record in any of the Department of Transportation's reports regarding Jesse's death. That's because there was no report filed with the DOT; the airline was not required to do it. The Department of Transportation currently defines "animals" as only those animals that fly as companions or on companion flights, whereas animals that are shipped alone are considered as a "commercial shipment," not an "animal."
The Unit also contacted Continental Airlines to respond to the incident. The airline has not responded. Since Jesse was being transported without an owner, he was considered cargo; therefore, Continental Airlines was not required to report Jesse's death. Stroud reported this incident to the United States Department of Agriculture.
The USDA provides assistance with issues related to companion animals, such as which breeders are covered by the Animal Welfare Act, pet shelter regulations, and the laws that apply to owning certain animals. The Investigative Unit discovered Continental Airlines, which is now part of United Airlines, was cited for failing to meet the requirements of the Animal Welfare Act and fined $17,000 . Click here to view USDA findings.
As part of NBC Bay Area's investigation, we discovered the government has issued more than 500 citations against airlines, for failing to take care of animals in transit. Delta Airlines received the most, followed by Continental Airlines (now owned by United Airlines), and American Airlines. Stroud reported Jesse's death stating, "I think they have to be held accountable."
While the USDA performs random inspections twice annually, if Stroud had remained silent about Jesse's death, the government may have never found out about the incident.
"There needs to be legislation that holds them accountable," Stroud said. Gay O'Brien, the former president of the International Pet and Animal Association argues that part of the issue is that the airline handlers need more education.
"Airlines have merged and they do hire outside people, so there is a need for consistent training on how to handle live animals," said O'Brien, whose international association comprises professional pet shippers with more than 350 members in over 75 countries.
O'Brien is also the owner of O'Brien Animal Transportation & Services, which facilitates the transportation animals all over the world. Another issue that O'Brien feels needs to be addressed is that airlines are not required to report the total number of animals transported annually, only the number of monthly incidents.
While only the airlines know the exact figures, the DOT estimates over two million pets and animals are transported by air every year in the United States.
"I would really like to see the DOT get the exact number of animals that are carried on a plane." If that information was made public, O'Brien believes incidents of animal deaths, injury, or disappearance would be negligible.
The Department of Transportation, recognizing the problem in its' current policy, is considering a new policy that would require airlines to report all incidents, including animals shipped by breeders to the DOT.
Under the parameters of the proposed rule, 36 airlines would be required to report any companion animal incidents that happen in their cargo holds, up from 15 airlines currently required to provide annual reports to the DOT.
Under the proposal, airlines would also have to report the number of animals they transport annually. It is unclear, however at this point, if or when that policy change will happen. "Passengers already receive very detailed incident information to assist with determining what carrier to use when shipping a pet," argued Airlines for America.
The Investigative Unit contacted the trade organizations, which transports more than 90 percent of all US airlines passenger and cargo, to respond to the DOT's current proposal. Airlines for America sent us a seven page response.
In part of the statement the organization stated: "There is no evidence in the docket that passengers want or are interested in expanding the definition of animal." (Click here to see response in its entirety).
For Stroud, however losing his dog Jesse has made him rethink ever shipping an animal again. "The thing that still makes me get emotional is that even now I do not really know what happened to him."
With freeze-dried pets, animal lovers never have to say goodbye
SLATER, Missouri 'ÄĒ Growing up on the family farm, Anthony Eddy learned early on not to get too attached to animals, including household pets.
His devoted customers are a different story. Pet lovers across the country count on the Saline County taxidermist to faithfully preserve Brutus, Fluffy and other beloved companions for posterity. Even if it means shelling out thousands of dollars and waiting more than a year for the pets' return.
"They're very distraught, because their child has died. For most people, this animal is their life," said Lessie "Les" Thurman Calvert, Eddy's office manager. "Some are kind of eccentric. But most of them are just like you and me. They don't want to bury or create them. They can't stand the thought ... It helps them feel better about the loss."
The front showroom of Eddy's Wildlife Studio in downtown Slater is a testament to pet owners' perseverance. Lifelike dogs and cats of all sizes are scattered along the floor, from a perky-looking Brittany spaniel to a regal Persian cat, a lone iguana and the stray cockatiel or two. Departed pets of all persuasions spend up to one year in hulking, freeze-dry metal drums before they are painstakingly preserved and returned to their owners.
Eddy said his business is one of the few in the country to specialize in pet taxidermy and has a two-month waiting list. A former high school chemistry and biology teacher, hog farmer and Air Force veteran, Eddy started out in traditional taxidermy, stuffing great horned owls and pheasants with the help of a local veterinarian. He originally used the freeze-dry technique to preserve mounted turkey heads for hunters before realizing in the mid-1990s it could also work with pets.
Eddy, 64, compares his line of work to the mortician's trade 'ÄĒ he'll share broad details about the process with customers, but likes to keep some mystery to the process and steer clear of the gross-out factor. He's quick to embrace the artistry of his craft, especially when it comes to the primping and prepping required once the internal organs and body fat are removed and the carcass is fully dry. Depending on the customer's preference, pets can be posed with a skyward gaze, an extended paw or with eyes closed, seemingly asleep.
"You just have a knack for it," he said. "It's like an artist painting a picture."
The degree of difficulty 'ÄĒ and the scrutiny of demanding pet owners who can immediately detect flaws or imperfections in their loved ones 'ÄĒ keep many traditional taxidermists from the domestic animal sector, said Steve Wolk, president of the National Taxidermists Association.
"No matter how perfect your pet comes out, there can still be something wrong," said Festus, who owns Little Creek Taxidermy in Festus. "When you go deer hunting, you don't know what that deer looks like. Everybody knows exactly what their pets look like."
Debbie Rosa, a 59-year-old teacher who splits her time between southern Maine and Port Charlotte, Florida, had her 17-year-old fox terrier Lexi preserved by Eddy when the dog died just before Christmas 2005. She said the choice was an easy one.
"I could stare at an urn, or I could stare at the ground in the cemetery, or I could hold and pet her," Rosa said. "Her spirit is in heaven, but her body is here on Earth."
Eddy and Calvert estimate they receive two to three pets each week, every week. The studio charges $850 for pets under 10 pounds and another $40 per additional pound.
Allen McConnell, a psychology professor at Miami University in Ohio who studies pet owners' behavior, said those who opt for animal preservation can be motivated by grief, a need for belonging and anthropomorphism 'ÄĒ the act of ascribing human attributes to animals or even inanimate objects.
"It's very common for people to memorialize important members of their family," he said. "We often visit relatives in family gravesites on birthdays. ... It's part of an extended connection that people have."
Eddy said he is no longer surprised by unusual requests from customers. It seems that as long as humans embrace animals as four-legged friends, those bonds will continue past the pet's expiration date.
"It runs the whole gamut," he said, mentioning turtles, guinea pigs, snakes and more. "If you've got a pet of some kind, somebody's going to want you to preserve it."
Pet medication mistakes: A dangerous prescription
(WXYZ) - You've heard about devastating medication errors happening with people, but pet owners listen to this: the FDA recently issued a warning because investigators are finding prescription mistakes happen with pet meds too!
All Sarah Schuck has left of her beloved eight-year-old Labrador, Rafter, is a collar, pictures, and fond memories.
Sarah says the drug store that filled Rafter's prescription made an error. His prescription bottle label said to give Rafter two and one fourth teaspoon. Problem was, Sarah says, the dosage her vet called into the pharmacy was for much less medication: two and one fourth ccs. The overdose, combined with Rafter's health problems, was too much, and she says she had to put him to sleep.
"It was a tough realization," says Sarah Schuck.
Just days after Rafter's death, the FDA issued a warning about a pattern of pet prescription mistakes.
FDA investigators discovered errors stemming from simple issues like:

*look-alike packaging
*drugs with similar names
*and simple penmanship errors
"The consequences can be completely devastating," says veterinarian Dr. Howard Silberman.
Doctor Silberman takes prescription precautions at his office. All medications and dosages are typed into a computer, only vets or vet techs fill prescriptions, and pet's pictures are printed on the label so there's no mix ups.
"We do a tremendous amount to make sure that those things don't happen," says Dr. Silberman.
The FDA says while mistakes happen at vet-based pharmacies, when pet prescriptions are filled in "human pharmacies", like in Rafter's case, different systems may be to blame.
Abbreviations are a common cause of errors because prescription shorthand taught in veterinary schools is different than in medical schools.
And some pharmacists may not be as familiar with vet abbreviations.
Carmen Catizone of the National Association Boards of Pharmacy says, "Currently most of the pharmacy curriculums don't touch upon vet medicine."
Pharmacy insiders say if pet owners shop around to find the lowest cost on pet meds, they need to do their research!
Catizone says, "Their primary concern should always be whether or not that pharmacist is knowledgeable in the area of veterinary medications; price should be a secondary consideration."
How can you avoid a pet prescription mix up?
The American Veterinary Medical Association says communication is key!
Make sure the pharmacist speaks to your vet if there are any questions.
The FDA advises you should verify with your vet the name and dosage of your pet's drug.
Sarah says she hopes Rafter's legacy lives on to help other pet owners avoid medication mistakes.
FDA investigators also found pet medication errors stemmed from pet owners misinterpreting labels and accidentally giving pets human drugs.
Pet owners concerned Beneful may have killed their dogs
PITTSBURGH 'ÄĒ Target 11 is getting calls, emails and Facebook postings from pet owners who are concerned that Purina Beneful dog food may have sickened or killed their dogs. Consumer Investigator Robin Taylor first told you about the complaints and now she has answers to some of your questions.
Let me start by saying, we don't know if it's the food that's behind these deaths.
Purina says there's nothing wrong with Beneful. Even the Food and Drug Administration says there's no warning or recall at this time.
Yet, more than 400 complaints have been filed with Consumer Affairs.
The FDA has also received complaints and is looking into the death of 2-1/2 year old Mazey, an English Mastiff that went into kidney and liver failure after eating Beneful for less than 3 weeks. Mazey's vet suspected aflatoxins, which can be found in moldy grains.
A necropsy was performed on Mazey. The FDA is awaiting a toxicology report and is also testing a sample of the food.
After my story aired, I heard from Andrew Cooper, who lost two dogs. He wrote, "The kidney failure set on so fast, we had to put the first, a 10 year-old pit-bull mix, down the first week of November 2012, and the second, a 3-year-old Labrador mix, down two weeks later to the day."
I also heard from Damian Palmieri, who wrote, 'ÄúI lost my 6 year-old Bull Terrier of January 31 due to kidney failure. He went from healthy to dead in 1 month and I bought a bag in mid-December.'ÄĚ
Like a lot of other emails I received, Andrew and Damian want to know whether Beneful caused the deaths.
The best advice I have is to talk to your vet because there are many things besides food that can cause illness.
If you're convinced the food may be at fault, you can file complaints with Consumer Affairs, the FDA, and Purina. Purina can also be reached at 1-888-236-338.
I want to be careful because Purina says there's a lot of misinformation circulating with no scientific evidence to back it.
'ÄúOnline postings often contain false, unsupported and misleading allegations that cause undue concern and confusion for pet owners, so of whom may then conclude that the pet'Äôs food must have been the cause for an illness,'ÄĚ said Bill Salzman, spokesman for Beneful Dog Food.
It's also not unusual for the FDA to look into adverse events. 'ÄúIf we determine there is a safety concern, we will alert the public,'ÄĚ said Tamara Ward, with the FDA Office of Public Affairs.
While researching this story, I found out about a dog food advisor website, that ranks dog food based on the ingredients listed on the label. It can provide some interesting insight into pet foods.
Keep in mind, the best advice for your pet is likely to come from your veterinarian.
San Francisco airport officials warn of pet scammers offering Yorkie dogs
Officials are warning potential dog owners, specifically those wanting "Yorkie" dogs to beware of a pet scam that that may be using the SFO name to entice its victims.
Airport Duty Spokesman Doug Yakel reported Wednesday a scam that begins on websites offering to give away pets and offering air transport to connect a pet owner with the new pet.
The scammer then requests that the consumer pay a portion of the costs, airfare or other costs such as those related to vaccines, crates or insurance necessary for travel. This request is sent in an e-mail from a false agency known as the "Health Care Department" at SFO.
Airport officials are warning that no such department or e-mail account exists and that the airport is in no way connected to this scam.
For more information on Internet fraud, including pet scams, go to the Federal Trade Commission's website at www.ftc.gov.
Was a prized pet deliberately poisoned at Westminster?
NEW YORK (AP) 'ÄĒ A dog owner says she thinks there's a chance her prized pet was deliberately poisoned while competing at the Westminster Kennel Club show, causing it to die several days later.
"It is in the realm of possibility," Lynette Blue told the Associated Press on Thursday.
Blue co-owns a 3-year-old Samoyed named Cruz, and said he probably swallowed poison at Westminster earlier this month. Four days after competing, the dog died, on Feb. 16, while at a show in Colorado.
Blue has worked since the 1970s with Samoyeds, a sturdy, medium-sized breed. She said that while there was no evidence foul play was involved, certain symptoms were consistent with dogs that ingest rat or mouse poison. That was the reason she said she decided against a necropsy 'ÄĒ an autopsy for animals.
"The timeline adds up. There's no other scenario we can come up with other than poison," she said.
Asked if she thought it was intentional, she said: "I don't think we'll ever know."
The dog's death was first reported by The New York Times.
Cruz's handler, Robert Chaffin, told the Times he thought extreme animal rights activists may have been to blame. Members of some animal groups have criticized shows featuring purebred dogs in the past.
In 2010, two members of the People for the Ethical Treatment of Animals stood in the middle of the Westminster best-in-show ring at Madison Square Garden and held protest signs.
But PETA co-founder and president Ingrid Newkirk said "it makes no sense whatsoever" that an animal rights activist would harm an animal.
"It's a fantasy, it's a fallacy," she told the AP by phone Thursday night. "How dare you point a finger and cast aspersions when you haven't a clue."
The veterinarian who treated Cruz, Molly Comiskey, told the Times: "Dogs are dogs. It's not anyone's fault. They eat stuff; they get into things; they make bad decisions."
The 137th Westminster drew 2,721 purebred entries. Cruz, one of 33 Samoyeds list in the show, did not win any ribbons in the best of breed judging.
"We have never, to our knowledge, had an incident at our show where a dog has become ill or was harmed as a result of being poisoned," the kennel club said in a statement.
"After conversation with the co-owner of the dog in question, it was established that the dog left Georgia on Monday and flew to New York, he was exhibited at our show on Tuesday, and flew to Denver on Wednesday morning where he subsequently became ill on Saturday. Unfortunately, no autopsy was performed, so there are a lot of unanswered questions," the statement said.
Copyright 2012 The Associated Press. All rights reserved. This material may not be published, broadcast, rewritten or redistributed.
When Cable Installer Accidentally Kills Your Pet Lizard, Can Anything Make Up For The Loss?
Over the years, we've heard complaints about cable techs and installers kicking holes in walls and leaving behind messes, but it's incredibly rare 'ÄĒ and genuinely heartbreaking 'ÄĒ when the actions of an installer lead to the demise of a family pet.
This is exactly what Consumerist reader Paul says happened to him last week when a DirecTV installer came by to set up Paul and his fiance with satellite service.
"The installer had to do some drilling through an interior wall near the tank that we keep our Gecko 'Roland' in," writes Paul. "Apparently while he was moving things around he unplugged the heat source to the tank."
But that heat source wasn't just for Roland's comfort. Geckos are cold-blooded, and thus need the external heat to survive, especially during the winter months in Paul's home state of Ohio.
Alas, the DirecTV installer apparently failed to plug the heat source back into the wall and Paul's 9-year-old son later found Roland dead in his tank.
Paul contacted DirecTV about the issue, and while the front-line customer service rep he spoke to was sympathetic, she didn't seem to think there was anything she could do. So Paul asked to speak to a supervisor.
"I was put on hold for over half an hour only for her to come back and tell me that her supervisor said that they cannot do anything for me and that I need to file a police report," he tells Consumerist.
Paul insisted on actually speaking with that supervisor and, after another lengthy wait on hold, he was offered a $50 credit to his account.
"While no amount of compensation can make up for the loss of a pet, I don't think a $50.00 credit is sufficient," he explained at the time. "I understand that her options are probably limited but less than one month of service?"
And so Paul sent an Executive E-mail Carpet Bomb to various top-level suits at DirecTV. We also reached out to some media contacts at the company. That same day, Paul
"She was much nicer and professional than anyone I spoke with," he tells Consumerist. "They offered and I accepted a credit for three months of service. It doesn't replace Roland but it feels like more of an adequate compensation for what happened."
A spokesperson for DirecTV tells Consumerist, "This was an unfortunate accident. We have apologized to the family and have compensated them for their loss."
Cat Group Slams RI Cops After Pet Convention Clash
An international cat fancier organization threatened to move next year's convention out of Rhode Island on Monday following a dispute with police over missing feline health certificates.
Vickie Fisher, president of The International Cat Association, said state environmental police frightened several pet owners Saturday when they asked to see their animals' health and rabies certifications at the Rhode Island Pet Show. She said some owners left the event at the Rhode Island Convention Center because they feared the armed officers would seize their animals.
"If people show up with Tasers and guns ... and are making threats, people are going to protect their family and their cats," said Fisher, who did not attend the Providence show. "We have some members now that are saying 'I'm not going back to Rhode Island.'"
Fisher said the incident will prompt her organization to reconsider plans for next year's annual convention, which happens to be scheduled in Providence.
The officers from the state's Department of Environmental Management were checking to make sure the animals had up-to-date rabies and health certifications, according to state veterinarian Scott Marshall. Marshall said there have been problems with compliance at earlier pet shows and the event's organizer was warned last week that police would be checking the paperwork. State law requires animals imported into the state for display to have current health and rabies certifications.
While most of the dog owners at the show provided the paperwork, Marshall said, several cat owners did not. The police had the authority to seize the animals or issue citations but chose not to, Marshall said.
"Very few were compliant, very few were cooperative," he said. "They immediately threatened to lawyer up... I thought we showed great restraint."
Fisher said members of her group would never exhibit a sick cat and that the state law requiring health certificates of cats on display is "misguided." Her organization released a statement over the weekend that the incident "has made it apparent to many of our members that Rhode Island is not a pet friendly state."
Marshall, however, said the laws are meant to protect animals as well as people.
"We're animal lovers," he said. "But we're also lovers of public health."
Huge pet-treat recall
(Neena Pellegrini) The Food and Drug Administration announced Wednesday that all pet treats made at Kasel Industries' Denver plant from April 12 through Sept. 19 have been voluntarily recalled because of possible salmonella contamination.
Kasel is recalling Boots & Barkley, BIXBI, Nature's Deli, Colorado Naturals, Petco, and Best Bully Stick items. Lot numbers and more information can be found here.
Salmonella can sicken animals that eat these products, and humans are at risk for salmonella poisoning from handling contaminated pet products.
Pets may qualify for 'Pet Food Stamps'
ALBUQUERQUE (KRQE) - A new program to offer pet food stamps is getting a big response from New Mexicans.
The nonprofit Pet Food Stamps is not a government program but works just like human food stamps. Families who qualify for state assistance could qualify for assistance in feeding their pets as well.
Local animal shelters hope the assistance will ease their overpopulation problems.
"We distribute roughly 3,000 pounds of pet food each week in Albuquerque," said Dawn Glass, marketing director at Animal Humane New Mexico.
Animal Humane's emergency food bank feeds about 400 families every month in Albuquerque, but the help is only for dire situations. There is no long-term help.
Now a new national group Pet Food Stamps is changing that.
"It's aimed at preventing people from having to choose feeding themselves or their animals or having to surrender them to a high-kill shelter," explained founder Marc Okon.
Okon launched the New York based nonprofit two weeks ago, and It's already seeing a huge response from New Mexicans.
"We've had tons of people that have submitted applications," Okon said. "I think about 300 to 400 people to be exact."
And that's in New Mexico alone. In just two weeks the prgram has had more than 12,000 requests for assistance.
To qualify families must prove they're receiving state assistance. If approved they'll get a monthly allotment to spend at national retailer Pet Food Direct.
Local shelters say they're thrilled about the idea of long-term relief.
"If we can have an ongoing source for these families while they're trying to get on their feet, that's huge" Glass said.
Glass hopes it will also keep more families with their families instead of state and city facilities.
"When people are going through difficult situations, where they've lost their jobs or their home is foreclosed, the last thing they need to do is lose their very best friend," Glass added.
Applications can be filled out on the Pet Food Stamps website .
Because the organization is a nonprofit, it is also in need of monetary donations while they search for federal
New Comparison Shopping Site for Pet Owners
A dog owner with an entrepreneurial bent has started a Web site aimed at making it easier for pet lovers to find the right products at the right price.
DugDug is a new price comparison site that aims to provide pet product information from multiple online retailers in a clear, easily understandable format, said David Keh, the site's founder.
Mr. Keh, a former hedge fund analyst, said he created DugDug out of his own frustration as a new pet owner. (He owns a standard poodle.) When searching for supplies online, he said, most comparison sites returned information that wasn't presented in a helpful way. For instance, when searching for medications, searching by the product name most often produced lists that weren't sorted based on the pet's weight or by the number of doses supplied, making it difficult to compare prices. 'ÄúYou get nonsensical results,'ÄĚ he said. 'ÄúIt was a huge frustration.'ÄĚ
So Mr. Keh's site attempts to sort products in a more meaningful way. A search on DugDug, for instance, for Advantix, a killer of canine fleas and ticks, returns a menu of options, based on the pet's weight. When you click on the proper weight (11-20 pounds, say), an appropriate list of vendors and prices appears.
DugDug also includes any coupons next to each item. That way, users can receive the discount when buying the item, rather than having to scour the Web for potentially available coupon codes, he said. (If users want, they can also use an optional browser tool, called Rover, that automatically notifies them of coupons as they visit different Web sites.)
DugDug doesn't conduct any sales itself. Rather, once you find the best price, you select the vendor and are taken to that Web site to complete the sale. DugDug receives a fee from some sites if you click through and make a purchase. But the site lists the vendors with the best prices, Mr. Keh said, whether or not the site has a commission deal with DugDug.
(If you are buying a pet medication that requires a prescription, you must eventually provide one from your veterinarian 'ÄĒ or, often, the site you buy from will contact your veterinarian to verify it, or to request one on your behalf. In general, though, you need to see a veterinarian in person at some point, to obtain the prescription. Mr. Keh says DugDug screens prescription sites displayed on its searches to weed out disreputable carriers that may be offering counterfeit drugs.)
Mr. Keh said he might be new to pets, but has always been entrepreneurial. While an undergraduate at Stanford, said, he ran a business from his dorm room changing the backlighting on cellphones, earning as much as $150 each.
DugDug focuses on dogs, but will be gradually rolling out other pet categories like cats, birds, fish, reptiles and small pets (including ferrets, guinea pigs, gerbils etc.) over the next several weeks.
Other plans for the Web site include comparison shopping tools for pet insurance, an area Mr. Keh said he saw as lacking in transparency. 'ÄúWe'll give information on prices and differences in coverage,'ÄĚ he said.
How do you shop for pet products online? Do you find DugDug's approach helpful?
Family of missing dog hires pet detective
BAKERSFIELD, Calif. - A local family has hired a pet detective to solve the case of their missing dog.
Ruca, their 8-year-old Shih Tzu went missing last week when she dug a hole under the fence. The dog was not wearing a collar at the time. The Horton family is beside themselves with grief.
"From the moment I wake up to the moment I go to bed, I have been doing everything I can to find her," said Brittney Horton.
Now they have pulled out all the stops and hired Pet Search and Rescue to help.
"It reminds us of the movie, Ace Ventura Pet Detective, that made us laugh," said Horton.
But actually, it's no laughing matter for the family. Horton's husband gave her the dog just before he was deployed to Iraq eight years ago, while they were still dating.
"She was my constant companion, my buddy when he was gone," said Horton.
A team of three trained professionals, with pet rescue and law enforcement backgrounds, all came together to do the job.
Pet Search and Rescue specializes in helping people find their lost pets and uses a variety of techniques, including highly trained search dogs.
"My life's purpose is helping animals, and this is a great opportunity for me to do that. When a pet goes missing, there is very little help out there for the owner," said Annlisa Berns, pet detective.
The cost to get the team on scene starts at $300. The team has located hundreds of lost animals over the years, throughout the country.
"We have a very good success rate even two weeks after a pet is missing. We advise people to aggressively search for a minimum of six weeks," said Berns.
The family is offering a $500 reward for Ruca to be returned.
Anyone with information can call 661-679-6373.
The pet detectives can be reached through their website www.petsearchandrescue.com .
Pros & Cons To The Raw Pet Food Diet: Is It Worth It?
MINNEAPOLIS (WCCO) 'Äď Like all our loved ones, we want what's best for our pets. That includes what they eat. It's estimated that we spent $20 billion on pet food last year.
According to market research, more owners are making the switch to raw foods.
Big retailers, like Target and Petco are even stocking it on store shelves.
Many owners report better eating habits, fewer allergies, shinier coats, healthier teeth and fewer trips to the vet.
Woody's Pet Food Deli in south Minneapolis is seeing a surge in the diet's popularity.
"We get new customers every day," said Liz Cummiskey with Woody's Pet Food Deli.
The idea is dogs and cats eat a more natural diet. Just like wild animals hunt prey and eat it.
"The bones are ground up really fine and we use the whole animal," Cummiskey said. "It truly is a natural balance of bone to muscle meat."
The food must meet standards for being balanced and complete for the animal, but veterinarians worry consumers might expose themselves to germs.
"It has the potential health risks to the pets and to the people in the household," said Dr. Julie Churchill with the University of Minnesota.
She says bacteria like e. coli and salmonella can be found in the food, but most packages don't warn owners.
In a recent University of Minnesota study, the department looked at 60 raw meat diets available at stores in the Twin Cities. Seven percent of them tested positive for salmonella.
"They look fine and healthy on the outside, they look like they're doing well, but they could be putting others at risk or they themselves could get sick," Churchill said.
The diet is also more expensive than regular dog food.
Most bags of kibble run about a dollar per pound.
Places like Woody's charge anywhere from $7 to almost $30 for five pounds of food.
Target charges around $13 for six pounds. At Petco, it'll cost you $63 for a five and a half pound bag.
As a believer, Annie Wiegers, says she guards against the risks.
"We put it on a separate plate for him and then put that plate in the dishwasher," Wiegers said.
She thinks it's worth every penny.
"We try to eat as organic and raw and healthy as we can and he's just part of the family, so we want to do that for him, too," Wiegers said.
Not everyone is sold.
"I am unwilling to take the risk when I know there's no nutritional advantage," Churchill said.
Churchill wants you to think about this before making the switch 'ÄĒ Wild animals, like wolves, who eat raw only live about six years.
She also says most diet switches with dry food can give you the same results of a raw diet, so check with your vet before shopping for any new food.
Specialty dog tags concerning pet owners
(by Crystal Cruz) It's been a few days since a mixed breed dog with sad eyes was found wandering in Mesa. Animal control officers picked him up around the 9100 block of Apache Trail.
The light brown half Labrador and German Shepherd was brought to the county shelter. The 5-year-old male dog has a tag on, but the contact information is gone.
"We have no way of identifying the owner or contacting the owner," said Audie Greybear with the shelter.
A 3TV viewer sent us pictures of her dog "Louie" with the same dog tag, and his contact information is also missing.
The owner bought the tag at PetSmart for near $20. Now this pet owner regrets the purchase.
Animal rescues encourage pet owners to buy a dog tag without separate pieces, similar to the tags given to dogs that are adopted out by the county shelter.
"It doesn't have any parts that can come apart. It's very secure," said Susan Hopkins with Feathers Foundation.
Sadly, the contact information on the shelter dog could've been removed on purpose.
"When owners no longer want their dogs they'll go ahead and extract the information off their dogs and it has happened here before," said Greybear.
The rescue group Feathers Foundation plans on adopting the dog if the owner is not found.
A spokesperson for TagWorks, the manufacturer of the dog tag, sent 3TV this statement: "We sell over 4 million tags a year across the 30 designs offered at PetSmart and rarely hear of this type of issue. PetSmart Customer Service department is great about passing along any reports and I only have record of two separations in this series. Each design goes through a rigorous testing process and we strive to improve. This particular design did have a change to the staking process back in 2011 to strengthen the premature wear caused by constant contact with the metal buckle. Since this change we have not heard of any separation occurrences and without knowing the age of this tag I cannot say whether it is related. We welcome customer feedback which is shared with our production team allowing us to make continued improvements to our products. Our goal is to ensure each pet has quality identification so if ever lost they are returned home," said Cynthia Rockwell with The Hillman Group.
Pet Acupuncture: Treating Animals With Human Therapies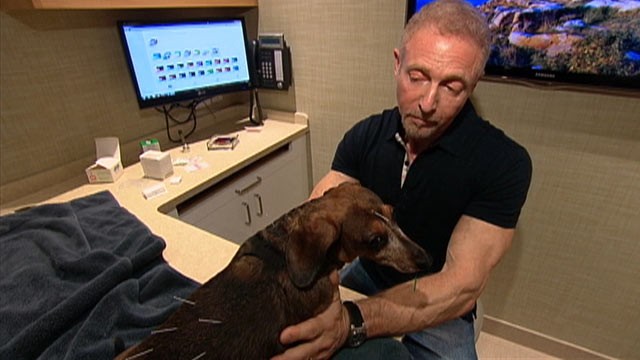 (By JUJU CHANG) There is a growing movement to treat animals with the best that human medicine has to offer, including physical therapy, hydro-therapy, and even alternative therapies -- acupuncture, to be precise.
When dog owner Joe Bowerman's beloved Shitzu, Snoot, was suffering from chronic back problems, which is common among the breed, and became paralyzed, Bowerman started looking into acupuncture treatments.
"He couldn't use his back," said Snoot's vet Leilani Alvarez of Animal Medical Center in New York City. "Acupuncture works primarily with the central nervous system, so there really isn't an equivalent conventional medicine."
Three million people in the United states use the ancient Chinese therapy for debilitating pain, to help them quit smoking, and more. But at Animal General Hospital, also in New York City, veterinarians are using it extensively for cases like Snoot's.
There, three acupuncture treatments a week cost a $100 a visit.
"You make sacrifices for the things you care about, things that you love," Joe said. "We all do it in a different way. This guy has given me great companionship, and I didn't want to lose him so I made those sacrifices for him."
Delilah's owner Mark Rindler swears that acupuncture made all the difference for the dachshund.
"She has a bad back, a back neck ... and acupuncture saved her life," he said. "We almost had to put her down last August she was in such bad shape. Medicine didn't help."
While animals can't verbalize whether the treatment works or not, their owners said they could see a difference.
"I know it was acupuncture because the other stuff didn't work," Rindler said. "After these treatments, she was like a little puppy again."
But there is a lot of skepticism too. Some veterinarians say there is no science to prove that sticking dogs with tiny needles is good medicine. David Ramey helped shape the guidelines for alternative therapies for animal treatment plans for the American Veterinary Medical Association and said the root of the issue is "there is no consensus" on if acupuncture has any effect on the animal's health.
"You will find some studies that show there is an effect, and you will find that there are studies that show there is no effect whatsoever," Ramey said. "Another half-truth is that there is no such thing as an acupuncture point. Nobody has ever been able to demonstrate that there is such a thing anatomically."
But even critics can agree that the best medicine for pets is a lot of TLC, which doesn't cost anything and yet, is still priceless.
"I think they should spend time with their animals and take them on walks and massage them and pay attention to them," Ramey said.
Fido all but forgotten among popular pet names
(By Kim Fernandez) What's in a name? According to the records of Veterinary Pet Insurance, Inc. (VPI), quite a lot, and the top dog and cat names for 2012 reveal some interesting tidbits about pet owners.
VPI recently sorted their database of more than 485,000 pet names by popularity. The biggest trend they saw was that the top five cat and dog names were also top on Babycenter.com's list of 100 most popular baby names of the year. At the same time, traditional dog names -- think Fido or Fuffy -- trended toward the bottom of the list or slid off completely.
VPI spokesman Curtis Steinhoff says he thinks the name trends are "testament of the bigger trend of pet owners viewing their pets as members of the family."
I suspect residual fur on our couches and beds could also testify to that.
Without further ado, the top names for dogs are:
1. Bella
2. Bailey
3. Max
4. Lucy
5. Molly
6. Buddy
7. Daisy
8. Maggie
9. Charlie
10. Sophie
For cats:
1. Bella
2. Max
3. Chloe
6. Smokey
7. Shadow
8. Tiger
9. Charlie
10. Tigger
And for birds and exotic pets:
1. Charlie
2. Buddy
3. Bella
4. Max
5. Angel
6. Baby
7. Coco
8. Rocky
9. Bandit
10. Sunny
On the flip side are the top 10 most unusual names, which can be seen at wackypetnames.com.
What happens to your pet when you die?
(By Mark HuffmanConsumerAffairs.com) Many people say their pet is almost like a member of the family, but when it comes time to make out their will, few provide for the care of their pet after they're gone.
A study commissioned by the American Society for the Prevention of Cruelty to Animals (ASPCA) polled 1,000 pet owners nationwide and found only 17 percent had taken any legal action to provide for the care for their dog, cat or other pet.
Not legally binding
The survey found that, of people who have made some arrangements for their pets, the most common form is unofficial and outside a legal arrangement. They usually ask a close friend or family member to take responsibility in the event of their death. ASPCA says that may not be adequate.
"Millions of companion animals are surrendered to shelters each year, some because their owners did not establish continuing care for their animals in the event that they were unable to do so," said Kim Bressant-Kibwe, trusts and estates counsel for the ASPCA. "This study offers evidence of the problem that we suspected 'Äď pet parents need to begin to plan for their pets' long-term well-being."
How exactly do you accomplish that? A few years ago your attorney might have given you a funny look when you broached the subject of putting your pet in your will. Today, however, they are usually the ones who bring it up.
You can't leave your dog money
Despite stories of rich people dying and leaving a fortune to their poodle, it doesn't work that way. You can't leave money directly to your pet.
In Arrington v. Arrington, a Texas court ruled in 1981 that, "A dog, for all its admirable and unique qualities, is not a human being and is not treated in the law as such."
The law considers pets "property," and one type of property cannot receive other property -- money -- in a will. That means you have to find another solution, and it turns out there are several.
Other solutions
ASPCA said it has collaborated with LegalZoom, the online legal form site, to created a Pet Protection Agreement that can be filed with a last will and testament. It allows pet owners to establish continuing care for all of their animals when they are not able to care for them.
Created by animal law attorney Rachel Hirschfeld, the Pet Protection Agreement allows pet owners to appoint a guardian for their pets, as well as set aside funds to ensure that their pets receive the same standard of care to which they're accustomed.
You can also set up a pet trust, allowing you to legally establish for your pet's care if you die or are incapacitated. It allows you to determine where the pets will go, what food they will eat and even which veterinarian they will see.
Put unofficial agreements in your will
If you have an informal agreement with a friend or family member to care for your pet if you die, Hirschfeld and other pet experts say it is important to make sure it's covered legally. The easiest way to do it is inserting a clause in your will.
The clause will state that you wish your pet to go to a certain person and that an amount of money from your estate will go to this person to pay for the care.
The legal website Nolo.com provides this sample clause for providing for your pet in you will:
"If my dog, Taffy, is alive at my death, I leave her and $3,000 to be used for her care to Brian Smith. If Brian is unable to care for Taffy, I leave her and the $3,000 to be used for her care to Susan McDermott."
Nolo.com points out that the money and dog will go to Brian but there's no guarantee Brian will use it to care for Taffy. Legal experts at the site suggest leaving your pet to someone you trust.
Big mistake
Whatever you do, don't try to leave money directly to your pet. No attorney would allow you to make this mistake but it could be an issue with do-it-yourself wills.
Should you try to leave money directly to a dog or cat, the court will probably void that part of the will and award the money to another beneficiary. Your pet would be on their own.
Legal Zoom's Pet Protection Agreement costs between $39 and $79 and, like a last will and testament, is a legally-binding document. It covers all of your current and future pets, gives you the ability to leave whatever amount of money you choose to care for your pets, and name pet guardians and a shelter of last resort.
Life-Saving Pet Oxygen Masks Being Distributed To Fire Stations Across Riverside County
One-hundred-and-thirty pet oxygen mask kits are being delivered to all Cal Fire/Riverside County Fire Department stations, a top official said.
During a demonstration event Wednesday at Station 64 in Temescal Canyon that was designed to showcase the masks, Chief John Hawkins said the department is "committed" to using the devices to save pet lives across the county.
The cone-shaped masks are used to deliver oxygen to pets rescued in fire or other hazardous incidents and have been donated to county stations by the Anaheim-based non-profit Emma Zen Foundation.
Debra Jo Chiapuzio, who spearheads the foundation, was at Station 64 Wednesday and said injured pets have a 25 percent greater chance of survival if they receive first aid before being transported to a veterinarian.
Chiapuzio said she is trained in pet first aid and CPR, which is why she became interested in the masks.
The kits are not being sold or distributed to the public, and instead are provided free of charge to fire and police departments via fundraising efforts.
Like human oxygen masks, the pet devices require an oxygen tank hook up like those carried on emergency vehicles. Each donated kit includes three different mask sizes to accommodate dogs, cats and other household pets of varying size. The mask fits over an animal's muzzle. In dogs and cats, the mask closes the animal's mouth and delivers oxygen through the nostrils.
Cal Fire/Riverside County Fire Department stations are receiving training materials with the kits, officials said Wednesday.
Five-year-old Emma Zen, a black Labrador Retriever owned by Chiapuzio, was on-hand Wednesday. She patiently played an injured pet as firefighters took instruction from Chiapuzio on how to use the device.
Chiapuzio said Emma Zen was a rescue who was found in the devastating Santiago Fire of 2007 that burned more than 28,000 acres in the canyon areas of Orange County.
"The foundation is named after her," Chiapuzio said.
In addition to Riverside County, Chiapuzio said the pet oxygen mask kits have been distributed to fire agencies across Orange, Los Angeles and San Bernardino counties, and the foundation has shipped kits to agencies as far away as Germany and Japan.
"It's all done through donations," she said, noting that the foundation raised more than $86,000 in 2012.
Chief Hawkins said he did not have statistics on how many pets perish annually due to smoke asphyxiation, but said if even one pet is saved as a result of the new masks, he will be happy.
"I will be carrying one in my vehicle," he said.
4 people in northwest Georgia exposed to rabies by pet llama
MORGANTON, Ga. 'Äď Health officials say four people in northwest Georgia have been exposed to rabies by a pet llama.
Officials say a veterinarian was called to a house in Morganton on Dec. 28 because a llama was showing signs of aggression 'ÄĒ biting at itself, at others and spitting at one of its caretakers. The llama was euthanized and sent to a lab.
Officials say the caretaker the llama spat on is receiving treatment. Authorities say one person who came into contact with the animal experienced very little exposure and will not need treatment. Officials are waiting to hear from the other two people who were exposed to the virus.
Celebrity Studded Year End Review on Animal Radio¬ģ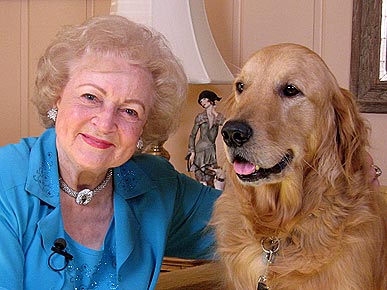 (Los Angeles CA., December 19, 2012) The nationally syndicated Animal Radio¬ģ program will take a look back at the Season of Stars on New Years Eve weekend.
This special year-end flashback show will include appearances from comedian Paula Poundstone, TV host Bob Barker, actress Kristen Chenoweth, voice of Bart Simpson Nancy Cartwright, actress Glenn Close, actress Betty White, actress Jenna Fischer (The Office), rocker Bret Michaels, and the last interview from the late Monkee Davy Jones.
This star-studded special features the special relationship between the celebrity and their pets. The program also includes the very last interview from Teen Idol Davy Jones. He starts his interview with the haunting words "People think I'm Dead, I'm not, I'm just out there." Jones passed this year in his horse stable from a heart-attack.
This Animal Radio¬ģ show is just a taste of the 8-month long Season of Stars that included over 24 high-visibility actors, comedians, musicians and entertainment industry professionals. "We've been blessed to have so many great guests this last year. This show is a chance to review some of the greatest moments in radio," says Animal Radio¬ģ co-host Hal Abrams
Catch this special national broadcast December 29th 2012, noon eastern on XM Satellite Radio channel 166 and also airing on 102 incredible AM-FM stations across the nation including KFWB and KTWV Los Angeles. Log into http://AnimalRadio.com to find a local affiliate. This broadcast can also be heard on the Animal Radio¬ģ app for iPhone and Android.
Estate planning to care for your pets
When Worcester, Mass. resident Tracy Craig got divorced about 10 years ago, she realized that if something happened to her, she wasn't sure what would become of her beloved golden retrievers Kali and Chelsea.
"They're members of the family," she said. "How could I make sure they were cared for the way I wanted them to be?"
Being an estate attorney, Craig decided to write a trust that provided for her dogs' care if something happened to her, dictating who they would live with and how that person should treat them, including things like buying certain toys and treats and mandatory annual vet visits. "It gave me a lot of peace of mind," she said.
These days, that peace of mind isn't just for the Leona Helmsleys of the world. (Helmsley, a billionaire real-estate and hotel tycoon who died in 2007, left $12 million to her Maltese named Trouble. Trouble died in 2011 and the remainder of the bequest went to charity.)
RETIREMENT ADVISER
Retirement income for life
You don't have to be a millionaire, or even an estate-planning attorney (or even use one) to do it: There are myriad ways, from pet trusts to pet protection agreements, that can keep your pet happy and fed even if you're not around to do it. Forty-six states (all except Kentucky, Louisiana, Minnesota and Mississippi) have enacted pet trust laws'ÄĒlaws that enable a pet to be the beneficiary of the funds from a trust'ÄĒwithin the past decade, seven of these within the past few years, according to the ASPCA.
In September, the ASPCA announced a partnership with LegalZoom.com to promote its pet protection agreements. These documents are less expensive, though also less protective, than trusts and dictate how your animals will be cared for if your are not able to care for them.
Some shelters and veterinary schools now offer continuing pet care programs, where you pay an enrollment fee or give an annual donation to the organization, and they promise to care for your pets upon your death.
Estate planning attorneys say they're seeing an increasing number of clients asking about the issue as well. Bay Area estate planning attorney Marina Modlin, founder of Modlin Legal, says she sees many clients with pets and no kids asking about what to do. Demand for pet trusts and related documents was so great at estate planning attorney Rachel Hirschfeld's office that she now solely does pet trusts, guardianships and other animal legal issues. "At first it was just rich people coming to me," she explains. But now, she says, her business has become more mainstream.
With all the options now out there to protect your pets, how do you know which one to choose? Here's a guide of some of the options, and who they work for:
Create a pet trust
With a pet trust, you pick a trustee (this person will manage the money you're funding the trust with) and a caregiver (this person will care for your pet); the trustee disperses funds and/or property to the caregiver who will then use them to care for the pet in the manner you've laid out in the trust. Many people wonder why they don't just leave money and instructions for pet caregiving in their will, rather than make a separate trust. "A will is a death warrant for your pet," says Hirschfeld. That's because it can take a long time to read and process a will and meanwhile your animals' lives may be at risk if no one steps up to take them, she says. "Your pet might end up in a shelter, or worse, euthanized."
Hirschfeld recommends putting specifics into the trust like details on the type of care your animal should receive (what does he eat, how often does he need to be walked, how often should he be taken to the vet and who is his vet, etc.) and an alternative pet guardian, should something happen to your primary pet guardian. Consult an estate planning attorney when creating a pet trust, as state laws on pet trusts differ.
Pet trusts are typically the most expensive (you not only must fund the trust, you must also pay lawyers fees that can easily top $1,000) option for ensuring that your pets are cared for if you die or are incapacitated. But they're also the option that best ensures that your pets will be taken care of as you'd like them to be.
Because trusts are more expensive, both to execute and to maintain, this option works best for people who can leave tens of thousands of dollars or more to their pet, says Modlin.
Write out an agreement
If you don't have that kind of money to cough up for your pet, identify one or more caregivers and write out an agreement that states that the person will care for your pet upon your death or inability to care for your pet yourself. The biggest advantage of this, over a pet trust, is its relative affordability (you don't have to pay an attorney to do this).
You can use a standard form'ÄĒlike LegalZoom.com's Pet Protection Agreement, which costs between $39 and $59'ÄĒor you can draft the letter yourself, get it signed by both you and the caregiver, and get it notarized. Make sure that your vet, the caregiver and your close family members have a copy of this agreement, so they will know who to give the animal to if something happens to you.
It's also a good idea to create a list of details about your pet'ÄĒwhat kinds of medications does he take? who is his vet and how often does he go? what kind of food does he like?'ÄĒthat you give to the caregiver once the agreement is signed. This way, both the person and the pet will have an easier time adapting to the new situation.
Who this works for: Almost anyone who can identify someone trustworthy to care for their pet. But it's important to remember that this doesn't provide as much protection for your pets as a trust would, Modlin said. And if you want to leave a significant sum of money for your pet, you're better off going with a trust.
Consider a continuing pet care program
Some vet schools and animal shelters offer programs to care for your pet in the event that you can't. For example, the North Shore Animal League in Port Washington, N.Y. has a program that guarantees food, shelter and state-of-the-art medical care for your pets until they can be adopted by a another family. You pay a one-time fee of $10,000 for your first pet and $5,000 for each additional pet to join the program. Fees vary, depending on the organization offering the services.
Who this works for: Someone who doesn't have a caregiver they trust or one who they know can afford to care for their animals. This option is troubling for some people because it doesn't give them the right to choose the home where the pet will ultimately go. And these kinds of arrangements can be expensive.
Talk it out
Some people know that their kids or a family member will take the pet because they've talked through the issue with them. While simply talking about the issue doesn't offer you much in the way of legal protection, it's still better than doing nothing. If you're going to go this route, at least make sure that you also talk about your pet's needs to the future caregiver.
It's important to remember that there is no guarantee that the caregiver you talk to about this will, in fact, take on the responsibility. So, for a few extra dollars, it's probably a good idea to put the relationship in writing, experts say.
Most Popular Pet Names in 2012
Was a four-legged friend one of your presents this holiday season?
Pop-culture references and names that remind us that pets are really part of the family are among the top trends in names of puppies and kittens, according to an analysis of names of dogs and names of cats born in 2012 by VetStreet.com.
Fun fact: The top cat and dog names are exactly the same'ÄĒBella and Max.
Top Dog Names in 2012
The top female dog name is Bella. That has been the top female dog name since 2006'ÄĒjust after the Twilight book series debuted. The top male dog name: Max, for the seventh straight year.
Rounding out the top five female dog names: Daisy came in second, followed by Lucy, Molly and Lola. The top male dog names (after Max) are: Buddy, Charlie, Rocky and Cooper.
Top Cat Names in 2012
Like dog names, pop culture and common human names are popular for felines. Also on the top five list for female felines: Kitty, Lucy, Chloe and Luna. The top five male names: Max, Oliver, Tiger, Simba and Charlie.
Pet sitter can sue dog's owners over bite
TRENTON 'ÄĒ A woman injured by a dog she was being paid to watch can sue the animal's owners, a state appellate court ruled.
The Bergen County woman agreed to care for her neighbors' golden retriever while they were on vacation. In exchange, she would get about $300.
While at the woman's home, the dog bit and injured her when she tried to pick up a napkin. But a Superior Court judge ruled she wasn't entitled to damages unless she showed the dog's owners knew it was vicious or prone to attacks.
But the appellate court disagreed in a decision issued Friday.
The panel found the judge erred by classifying the woman as an independent contractor, because she earned extra income by working for a pet-sitting agency.
Pet shaming: It's all in the family
Sometimes those precious pets we own aren't so precious.
Consider yourself warned: endless time sucks often take place when visiting these sites. Work productivity goes down. Giggles will be coming from your cubicle. And maybe a slight feeling of "Oh man, that's awful."
Check out the hilarity on these sites:
Dog Shaming via Tumbler
Pet Shaming via Tumbler
PetShaming.net
ShameYourPet.com
That's right, I'm talking about the latest trend in pets: Pet Shaming. Those pets we normally adore have now taken a turn to the dark side. Eating the carpet and furniture? Check. Going through the garbage? Double check. How about a pet that gets sick and then (gulp) eats it? Gross, but yes…they are shamed too.
Next to the criminal is usually a piece of paper describing, often in too-much-information detail, the crime. Sometimes you even see the remnants of what has been destroyed.
Connected by these hilarious photos, owners vent their frustration about their furry, feathered and even scaly friends. So get ready to see those puppy dog eyes (and those embarrassed kitties too), as pets are shamed for making mistakes.
Every time I look though these photos, I can't help but wonder: Would I shame Bailey the bunny? And trust me, when he's a jerk, he has had every reason to be shamed!
My favorite leather Mary Jane heels - oh yea, he chewed them.
My canvas clothes hamper - he has chewed a great big hole in that.
Bailey hates wrinkles and tries to "dig" them out of my down comforter. Bite marks can be seen at the places he got frustrated by his ironing skills.
But, are all those wrongs worth shaming him? (He's probably more ashamed when I dress him up in a Halloween costume!)
I'd argue no. All these faults make me beyond frustrated, but despite them, the "terror" he causes makes me love him a bit more.
Bailey's different from my past rabbits. The fact that he "thumps" his hind legs when he's unhappy -- I hate it! -- but no matter the reason, I always laugh when he does it. It's Bailey being Bailey.
The Pet Shaming Trend has given humans insight into something more -- a pet's personality. Pet owners of multiple pets will talk about each pet and how they are different. Their favorite toys, their favorite treats, their misguided behaviors. Parents do the same with their kids.
It's further proof of one thing: Pets are family. And all family members always make fun of each others' faults.
Does your dog crawl into the sink every time there's a thunderstorm? No matter how many times you tell the cat not to, is your toilet paper still unrolled? It's okay. These are their idiosyncrasies. These are things we'll remember them for.
So the next time you are delaying your deadlines by combing through these sites, remember: these owners will probably miss (whether they admit it or not) their bedspread being chewed up once their beloved, "bad" pet passes on.
Readers, what do you think? Would you ever shame your pet?
Simon Cowell: I Want a Pet Penguin!
Simon Cowell is a big fan of flippers 'ÄĒ and we're not talking about beach gear.
"The X Factor" judge, who is known for being a bit of a curmudgeon, is apparently likes penguins so much that he said he would love to have one of the flightless birds to call his own.
"Watching Mr. Poppers Penguins again," the 52-year-old tweeted this week. "I love this film. I really do want a pet penguin."
The 2011 film, based on a children's book of the same name, stars Jim Carrey as a divorced real estate entrepreneur who is bequeathed a gentoo penguin named Captain in his late father's will. But when he tries to send back the penguin, due to a mix up, five more arrive. Suddenly he's sharing his New York City apartment 'ÄĒ which doesn't allow pets 'ÄĒ with a bunch of birds!
Of course, if Cowell really wanted a penguin 'ÄĒ and we're sure he has the cash to afford one 'ÄĒ he'd have to purchase an entire zoo as it's not legal to keep a penguin as a domesticated pet in the United States. Plus, while they can be affectionate, in general they aren't. "They're kind of ornery," Dyan deNapoli, aka "The Penguin Lady," told NationalGeographic.com last year.
Although Cowell can be a little rough and gruff on "The X Factor," he's actually a huge animal lover. He's created a TV show about pooches 'ÄĒ a British reality TV competition series called "That Dog Can Dance," which searches for exceptional canines 'ÄĒ and has also teamed up with PETA on multiple projects, including a PSA reminding dog owners not to leave their pets in hot cars. In addition, he's worked with the "Animals Matter to Me" campaign for the World Society for the Protection of Animals (WSPA), which educates the public about the damage done to wildlife by illegal trafficking.
So the next time you hear Cowell drop a zinger on "The X Factor," remember that he's actually a pussycat 'ÄĒ at least when it comes to his love of animals.
People Are Turning Their Dead Pets Into Jewelry In Creepiest Trend Ever
If you thought gem-studded collars were excessive, you won't believe what some other people are doing with their pets when they pass away.
Illinois-based company LifeGem is one of several companies that has found a niche making gems out of recently deceased, cremated pet, The Wall Street Journal's Geoffrey A. Fowler reports.
On a scientific level, the concept makes sense. The carbon found in the ashes of cremated remains is that same carbon found in diamonds and other precious stones, and laboratories have been making synthetic gems for decades.
Pet owners can make gems out of living pets too, by using strands of their hair or fur.
Here's how it works, according to the WSJ:
Fabricating a diamond speeds up what happens deep inside the earth naturally. After separating the carbon from other compounds in the remains to produce graphite, the companies put the carbon and a diamond seed crystal into a chamber with thick metal walls that heats it to more than 2,000 degrees Fahrenheit under about 800,000 pounds per square inch of pressure.

Turning a pet into a gem can cost anywhere from $250 to over $1,400; diamonds are one of the pricier options.
Pet jewelry seem bizarre to most, but some see it as a wearable memorial. "It's a little eccentric'ÄĒnot something everyone would do," Natalie Pilon, who wears a diamond ring made out of her deceased cat, told the WSJ. "It's a way for me to remember my cat, and have her with me all the time."
How Does Your Dog Feel? Fujitsu May Know
(By Yoree Koh) Once upon a time, pet care was a demanding but simple responsibility. But, befitting this age of doggy pampering and dog whisperers, Fujitsu Ltd. 6702.TO -2.62% said there's still something missing between man and his four-legged best friend: information on how the dog feels at any given moment.
Yoko Mitsuyama of Fujitsu Ltd. holds her dog who is wearing the company's "Wandant," a device developed to maintain a dog's health, at a press conference in Tokyo on Nov. 27.
In what Fujitsu claims is the first pet management service of its kind, the Japanese electronics company said it will launch on Wednesday a new Web-linked pet healthcare management service, called "Wandant", that will allow owners to count their dog's every step, stress levels, and surrounding temperature even when they are apart. The service is another step in Japan's long-running fascination in better understanding their pets. Japanese toy company Takara Co. created a stir nearly a decade ago when it developed "Bowlingual," a product that it promoted as a dog-to-human translation device.
The name "Wandant" is a hybrid of the friendly Japanese term for dog "wan wan" and the word "pendant," in reference to the half-ounce data-gathering device to be worn around the dog's neck. The information is collected and sent automatically to the Internet. That data will be converted into graphs onto a personal profile page so owners can keep tabs on their dogs' health through a computer or Android smartphone. (It is currently unavailable on Apple Inc. AAPL -0.31%'s iPhone). Consumers can also manually add information such as how much food the dog ate or when it went to the bathroom to help manage its weight, while also keeping a daily diary of that day's activities. The "Wandant" is 4.6 centimeters wide, 2.8 cm high and 1.3 cm thick 'Äď about the size of a business card holder.
If you want to keep tabs on your dog's health, including how stressed out it may be, Japanese electronics company Fujitsu has the answer. The WSJ's Yoree Koh tells us about the "wandant," a device that tells you what your dog can't.
Borrowing technology developed for smartphones and Fujitsu's K supercomputer, crowned the fastest computer in the world in 2011, the gadget is packed with sensory capabilities key to monitoring the dog's every movement or slightest discomfort like an itch. A 3-D acceleration sensor inside the device can read what direction and what speed the dog is moving in, similar to the way a smartphone is able to adjust the screen size to go long or wide based on the angle it is being held. Such smartphone sensing technology has been adapted to create what Fujitsu says is the pet industry's first pedometer for dogs.
The Wandant can offer clues on a dog's stress level by analyzing its "buru buru score", using a Japanese onomatopoeia that denotes shaking. The device can detect the dog's shivering motions, which may indicate it has an irritable ear itch. Thermo-hygrometer sensors can also relay external temperature changes.
Known more for squarish technology businesses like telecommunications equipment and electronic components, Fujitsu's foray into the cuddly world of pet care is part of the company's push into cloud computing by integrating Web-based technologies into traditionally low-tech activities. One of its other services helps farmers use the Internet to improve the output on the farm.
With about 17.7% of Japanese households considered dog owners as of December 2011, retooling its technology for the pet industry could be a mini boon at a time when the country's electronics giants struggle to find new revenue streams.
Fujitsu said that Wandant could be the beginning of a comprehensive healthcare service for pets where health-related information stored on the Internet would provide veterinary hospitals with a wealth of data showing the dog's recent behavior and routine. Fujitsu said it aims to have about 400,000 accounts within the next three years. Fujitsu is also a major advocate for digital medical records 'ÄĒ for humans.
The Wandant goes on sale in Japan on Wednesday for ¥9,800. After the first year, consumers will pay a ¥420 monthly fee for the cloud service. Fujitsu said it is considering expanding the service overseas in the future.
Ailing dog abandoned in NY pet store is recovering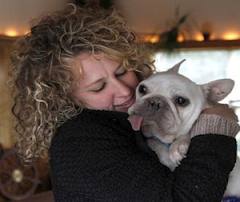 A malnourished French bulldog is recovering after being found stuffed in a bag in a pet supplies store in suburban Rochester.
Animal welfare officials tell local media outlets that the 4- to 6-year-old dog was found abandoned Sunday evening in a restroom at the Petco Animal Supplies store in Pittsford. A local group that rescues stray pets says the dog they've named Pierre is suffering from severe malnutrition and skin ailments.
Employees at the Petco store say they don't know who left the dog in the bathroom. They say the dog was left during a busy day as a pet adoption event was being held.
A new home for Pierre will be sought once he recovers.
Sleepless With Spot? How Your Pet Affects Your Sleep
Please don't hate me. I'm just going to go ahead and say it.
Sleeping with a pet can be bad for you.
Are you finished cussing me and throwing tomatoes at your screen?
I know I've already made many of you mad or upset from that one statement, but keep reading. Everyone agrees that pets offer many benefits to physical and psychological health. Pets can reduce stress, improve your outlook on life, and can help motivate owners to exercise. Pets are great for many areas of your life and health, but sleep is just not one of them.
As a sleep specialist, I have seen many patients who never attributed their sleep disturbance to a pet. One woman walked out of my clinic when I suggested she keep her seven cats out of the bedroom at night! Even I have two border collies that love to sleep in our room, but they scratch, moan, and sometimes whine by the door. And they believe getting up to go to the bathroom is a signal that it is time to bark and play. There is a certain comfort to being in the same room with your pet, but sleep is too important to tolerate the disturbances they sometimes cause.
According to a survey by the Mayo Clinic Sleep Disorders Center, 53 percent of people who sleep with pets say that their animals disturb their sleep. Since animals are not on the same schedule we are, their sleep habits are very different. After sleeping all day, your kitten might think a 4 a.m. pounce on your chest is an excellent way to play. Even if your dog is exhausted after a long day at doggy daycare, he still may snore, bark in his sleep, or even hog the bed as he shifts around.
How Garfield Steals Your Sleep
Cats are certainly healthy sleepers. The American Pet Products Association survey found that 62 percent of cats sleep with their adult owners, and another 13 percent of cats sleep with children. For cat owners, there are basically two main problems with allowing a cat into your bedroom.
Cats are territorial. Once your cat is curled up in your bed or even prancing around your bedroom, one thing is clear -- this space belongs to Felix. Trying to move your cat off your bed or into a new room may produce a protest of hisses, growls, or even scratches. Your sleep may be interrupted throughout the night by frequent meowing or scratching at your door as your cat tries to reclaim his or her territory. Additionally, cats will do almost anything to get your attention when they are hungry or bored. Most cat owners have experienced the wonderful wake-up call of a cat sitting on their face or pawing at their cheeks to let them know it is time to get moving!
Cats are nocturnal. While the aforementioned cat wake-up call might work out if cats and humans had the same sleep patterns, we do not. Cats spend the majority of the daytime sleeping.
Man's Best Friend, Sleep's Worst Enemy
The same survey by the American Pet Products Association also found that nearly half of dogs sleep in their owner's beds. The survey found that 62 percent of small dogs, 41 percent of medium-sized dogs, and 32 percent of large dogs sleep with their owners.
Dreamy dogs. When dogs sleep, they may enter the REM stage, in which they dream. Your dog rolls his eyes under his closed lids, and he may bark, whine, or jerk his legs. Brain activity during REM sleep is similar to that of dreaming humans, which means your sleeping puppy may act out his dreams just as you are dozing off.
Nesting. Many dogs dig or scratch at their bedding to create a comfortable sleeping area and mark their territory. This instinctual urge is leftover from your dog's wild relatives like foxes and wolves, who dig dens to defend themselves against extreme temperatures and predators. Since dogs tend to wake up many times throughout the night, your sleep might be disturbed when your dog decides to dig through the sheets.
Both Cats and Dogs Might Make You Sick
A study by the Centers for Disease Control found that some diseases can be transmitted from pets to humans, especially when sharing close sleeping quarters. While it is rare, a four-legged bed partner could pass on illnesses like rabies, antibiotic-resistant infections, meningitis, ringworm, or intestinal parasites. Children, the elderly, and people with weakened immune systems should be especially cautious about allowing pets into their beds. The risk of getting sick from being close with your pets is real, but most of the diseases they pass on to humans can be identified and eliminated by preventive veterinary care.
Take sleep and sleep problems seriously. If you suffer from insomnia, consistently feel that your sleep is not refreshing, or are excessively sleepy in the daytime, talk with your family physician. Getting good sleep is vital to health and disease management. Your pet might not be happy to be kicked out of the bedroom, but he'll end up with a healthier, more productive, and happier owner in the long run.
Finally, a Place in Brazil Where Dogs Can Go for Discreet Sex
BELO HORIZONTE, Brazil 'ÄĒ Heart-shaped ceiling mirror: check. Curtains drawn against the bright day: check. Red mattress: check.
The establishment that opened here this year has features that demanding clients naturally expect from a love motel. Brazil, after all, is a world leader in these short-stay pleasure palaces, which beckon couples for trysts away from prying eyes with names like Swing, Absinthe and Alibi, and design motifs like medieval castles or of the American Wild West.
But Belo Horizonte's newest love motel stands apart from the crowd in one crucial aspect. It is for dogs.
Animalle Mundo Pet, an eight-story enterprise in an upscale district in this city of 2.4 million people, introduced its dog motel alongside aisles featuring items like beef-flavored Dog Beer (nonalcoholic), a dog spa with a Japanese ofuro soaking tub, and canine apparel emblazoned with the symbols of the local soccer clubs Atlético Mineiro and Cruzeiro.
"I adore the romantic feel of this place," said Andreia Kfoury, 43, a manager at a technology company who peeked inside the Motel Pet one recent morning while she and her husband were on a clothes-buying spree for their Yorkshire terrier, Harley. The couple, who are motorcycle enthusiasts, bought about $500 worth of imported Harley-Davidson brand items for their dog.
"I'm definitely bringing Harley back here when it's time for him to breed," a smiling Ms. Kfoury said. "He is very macho, and would be a hit in this place."
Whether dogs like Harley actually need a romantic curtained-off suite to breed seems beside the point. Some dog owners simply like the concept of a love motel for their amorous pets and are willing to pay about $50 for each session, which Animalle will happily arrange. If it does not work out as planned, some are prepared to pay even more for artificial insemination, another of Animalle's services.
The beehivelike atmosphere at Belo Horizonte's pet megastore, which employs a staff of 35 (not counting the veterinarians on call), points not only to Brazil's surging pet dog population, now about 36 million, but also to major changes in Brazilian society after years of economic growth and shifting demographic patterns. Similar stores thrive in other large Brazilian cities; in S√£o Paulo, a public hospital for dogs and cats has been opened; and some plastic surgeons provide Botox injections for dogs.
Since an economic stabilization program was put into effect in the 1990s, per capita income has risen sharply in Brazil, to about $10,700 a year, according to the World Bank, allowing people to spend more on pets. Families have gotten smaller, with Brazil's fertility rate declining to less than 1.9 children per woman, from 2.5 in the 1990s, according to government statistics, giving pets new importance in many homes. And life expectancy has climbed to 73, from 67, in that time, adding to the years people may turn to pets as companions.
The emergence of a middle-class Brazil, in particular, has led to a rapid growth in services for dogs and their enthusiastic owners. In some niches, Brazil surpasses the United States and other high-income countries: the nation is No. 1 in per capita ownership of small dogs (weighing 20 pounds or less), with nearly 20 million, according to Euromonitor, a market research company.
"I was tired of practicing law and saw that the dog market was taking off," said Daniela Guimar√£es Loures, 28, a Dalmatian owner who invested $1 million with her brother to open Animalle in July. Referring to figures published in Brazilian trade magazines like Pet Business, she said pet shops in the country generate more than $6 billion in total annual revenue.
To open the dog motel, the siblings leased a former children's hospital in Gutierrez, a leafy area of Belo Horizonte. They now offer lodging for dogs and cats, a pet taxi that picks up and delivers animals, a dog cafe selling delicacies like beef-flavored muffins, and a store selling specialty products like Chic Animale, a perfume for dogs that is produced in Porto Alegre, a city in southern Brazil. It sells for $40 a bottle.
While parts of the establishment cater to owners of cats, fish and rodents like the Mongolian gerbil, the focus is clearly on dogs. Juliana Lima, 24, a psychology student who works at Animalle grooming and bathing dogs, said that demand for the dog motel was robust, even though it was not yet clear whether any of the coupling sessions were set to produce offspring.
"We've only been open for a few months," Ms. Lima said, "and this is a new thing."
The dog motel taps into a certain fascination in Brazil with short-stay accommodations for sexual activities. Brazil's "mot√©is" (the singular in Portuguese is simply "motel") are similar to American motels in that many are on roadsides and offer easy 'ÄĒ and, some customers hope, anonymous 'ÄĒ access. But in this country, they share certain features, like their architecture and thematic settings, with Japan's renowned love hotels.
The dog owners filing into Animalle often cannot resist gawking behind the blinds of Motel Pet. "The ambience here is lovely," said Teresa Cristina Carvalho, who showed her Shih Tzu puppy, named Mel ("Honey"), the accommodations. "We'll return when Mel is in heat," she said, adding that in the meantime she would buy her puppy a bottle of Dog Beer.
"Mel gets agitated with so much stimulation, and needs to relax a bit," Ms. Carvalho said. "Come to think of it, I need some peace and quiet as well."
Kids' Facebook Plea for a Pet Gets 110,000 Likes, New Cat
Dan Urbano, a married father of two from Newton, Mass., learned his lesson on just how powerful the Internet can be, all thanks to a cat.
When Urbano's 7-year-old son Remi kept pleading for a pet cat, he came up with a bet he admittedly thought wouldn't go anywhere. If a picture of Remi and his 1-year-old sister, Evelyn, pleading for a cat got 1,000 likes on Facebook, he would buy the siblings a cat.
"We figured our friends and maybe their friends would be nice and kind and share with each other," Urbano's wife, and Remi and Evelyn's mom, Marisa, said today on "Good Morning America."
Marisa Urbano took the photo of Remi, alongside Eveyln, holding a sign that read, "Hey FACEBOOK! My sister & I REALLY want a CAT! My Papa PROMISES we can get one if we can get 1000 LIKES! PLEASE like this picture! Thank you ."
She posted it to her Facebook page Wednesday and just hours later, according to Marisa, the family knew they'd be getting a cat. Today, less than one week later, the picture has more than 110,000 likes on Marisa's Facebook page and has been shared more than 100,000 times.
"Never, ever did we think this was going to happen," Marisa Urbano told "GMA."
Over the weekend the Urbanos welcomed the new addition to their family, a female cat they have named "Hairietta L. Pawturr." The original plan was to name the cat Hairy Pawturr but when they found out "he" was a "she," they switched it to Hairietta instead. She gained the middle initial "L" because she got so many likes on Facebook, the family says.
Harrietta was selected by the family as their perfect pet at a local animal shelter, the Gifford Cat Shelter.
Honey Boo Boo gets pet chicken, named Nugget, of course
Bereft of her pet piggy Glitzy, little reality star-baby Honey Boo Boo now has a pet chicken, which she named Nugget. Of course.
When last seen, the star of "Here Comes Honey Boo Boo," Alana Thompson, 7, was weeping copiously because Mama June Shannon had decided that Glitzy the piglet was way too much work and too noisy for her daughter and family to handle. So back to the breeder he went as HBB cried.
Now she's all smiles, judging from the pictures on her Facebook page, as she cuddles Nugget the chicken, who doesn't look any happier than Glitzy did in the episodes of TLC's powerhouse series.
"meet Alanas new pet NUGGET her pet chicken yes I said chicken her and nugget have became very attached this weekend and it in the house but has a outside house too but alana refuses to let her sleep outside lol she she sleeps inside at night in her inside cage," went June's post on Facebook.
Apparently, Glitzy was disturbing everyone's beauty sleep by squealing for food in the middle of the night, according to People. It's not clear how much quieter a clucking chicken is going to be, but Honey is happy and that's all that matters.
Plus, the family might get fresh eggs eventually, which is more than Glitzy ever produced.
Enforce Pooper-Scooper Rules With DNA Testing?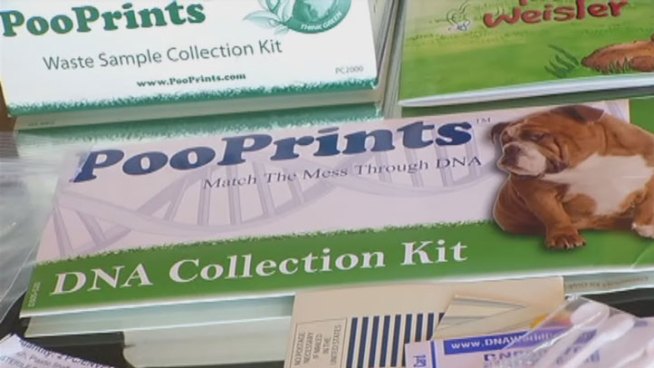 A company called Poo Prints claims Dallas and other cities can cash in on dog waste through DNA tracking.
Dallas City Council members chuckled Wednesday when they heard about the plan, but the company is dead serious about the opportunity to find irresponsible dog owners by lab testing turds.
"This waste does run off into the Trinity River, and it does affect our ecosystem," Poo Prints spokesman Chris Taylor said. "And we do want to keep our parks clean. We want to keep them healthy. This is a very easy way to do it."
The company sells $29.95 DNA kits that come with a swab to take an oral sample from a pet that is then recorded in a world pet registry. Poo Prints sells $49.95 testing kits to sample dog waste, which can be matched to pets recorded in the registry.
The Ilume apartment complex on Cedar Springs Road in Dallas is using the program to enforce responsible pet ownership on its property. Residents are required to record their pet's DNA. They're fined $250 if waste on the property is tracked to that pet, and the resident can be evicted for a second offense.
"We've gone from picking up maybe an hour a day of poop, to picking up maybe one or two a month," manager Joshuah Welch said.
The complex has about 300 pets, and residents pay the entire cost of the enforcement program, Welch said.
"We're serious, and we're not playing around here at Ilume," he said.
Cedric Moses with Poo Prints also said the DNA samples benefit pet owners because they also replace implants used to help return lost pets. Medical records can also be stored in the registry, and owners can receive alerts for veterinary care.
"There's a ton of benefits that come behind this as well," Moses said.
The city of Dallas already has a "pooper-scooper" law, but owners and pets must be caught in the act of leaving waste behind, and that rarely happens.
Poo Prints wants the city of Dallas to adopt the DNA program, and some council members are interested.
"I think that's a great idea," Councilwoman Angela Hunt said. "I think we do need enforcement, especially in some of our denser areas where you have a lot of folks living with dogs and, if they're not picking up. It creates a problem."
The city would pay the cost of pet-waste testing, but Moses said it could be passed along to the pet owner. The company claims the city could earn millions of dollars in fines.
Hunt called the company's financial claims "completely out of the realm of possibility," but she told the company to provide more information about how such a plan might work for the city.
The program may be effective at the Ilume apartment complex, but some pet owners at Klyde Warren Park who heard about the idea questioned whether it would be possible to get enough pets in the registry to make sampling dog turds a practical solution citywide.
"It is a problem, but I'm not sure fining people and registering dog's DNA is maybe the right way to go," dog owner Nancy Perry said.
A dog is not a couch: California appeals court rules pets are more than mere property
The outdated legal view of dogs as easily-replaceable "property" 'ÄĒ worth no more than you paid for them 'ÄĒ is slowly beginning to catch up with the times.
The latest indication of a change in judicial thinking came last week when California's Second District Court of Appeals ruled that pets are fundamentally different than other forms of property.
"Given . . . the reality that animals are living creatures, the usual standard of recovery for damaged personal property 'ÄĒ market value 'ÄĒ is inadequate when applied to injured pets," Justice Kathryn Doi Todd wrote in her opinion.
She added, "Animals are special, sentient beings, (and) unlike other forms of property, animals feel pain, suffer and die."
The Court of Appeals ruling came in the consolidated cases of two pet owners 'ÄĒ one whose dog was shot by a neighbor, and one whose dog was injured by veterinary negligence. Lower courts had ruled they were entitled to no more than the market value of their pets.
The appeals court decision reversed both cases. The new ruling permits owners of wrongfully injured pets to recover the "reasonable and necessary costs" of treating and caring for an injured animal, according to the Animal Legal Defense Fund (ALDF), which had filed amicus briefs in the case.
The first case involved a German Shepherd named Gunner, who was shot by a neighbor and whose leg had to be amputated, costing his family more than $20,000. The second case involved a Golden Retriever named Katie, whose intestine was nicked during a surgical procedure. The vet also left a piece of gauze in her body. The errors led to the dog having to receive emergency surgery that cost Katie's family more than $37,000.
In both cases, the trial court limited the plaintiffs' recovery to a fraction of what they spent to nurse them back to health 'ÄĒ namely, their dogs' market value.
"This decision is a significant step forward for companion animals and their guardians," said Matthew Liebman, ALDF senior attorney. "The legal system is finally starting to catch up with how the majority of people feel about the animals with whom they share their lives."
Do Animals Get Depressed?
Learning more about depression in animals could one day benefit humans, say scientists who believe that mammals share the same basic wiring in their brain for emotions as humans do. (Although not every scientist agrees with that premise.)
In the October 5 issue of Science, Assistant Professor of Neuroscience Olivier Berton and his colleagues at the University of Pennsylvania reviewed recent studies of rodents, primates, and fish who lacked interest in their environment and their fellow animals.
We spoke with Berton about what we do'ÄĒand don't'ÄĒknow about animal depression.
Do animals get depressed?
Depression is diagnosed in humans based on a list of symptoms that are all very subjective. Common core symptoms include feelings of guilt, thoughts of death, and loss of pleasure. Because animals can't communicate even if they have these kinds of experiences, strictly the answer is: We can't say.
What signs may indicate if an animal is depressed?
There are certain aspects of the disease that may be measured in animals. One of the core symptoms of depression is anhedonia, the decrease and loss of interest in pleasurable activities. We measure interest in food that animals like a lot or in motivation for sexual activity. We also measure how they are interacting socially with other animals in the group, and changes in sleep patterns and daytime activities. Another behavior that has been used frequently to measure animal depression is whether they readily give up when exposed to a stressful situation.
What animals seem to exhibit signs of depression?
Definitely the most convincing observations derive from nonhuman primates. Based on behavioral observation, trained observers can say a monkey looks depressed. Because their emotional behaviors are similar to that of humans, just by looking at their facial expressions or the way their gaze is directed, we can get an indication of whether an animal may be experiencing sadness.
Can you really study animals in this environment?
One problem is that many lab studies in primates and rodents are conducted in captive animals that are raised in relatively impoverished conditions compared to their natural habitat. This can cause depression-like changes. Currently there is not a lot of data available that compares animal emotional behaviors in the wild versus in laboratory setting.
How would animals deal with depression in nature?
I don't know. There are very few systematic studies of this kind. It is possible that behavioral disorders in animals in the wild may impair their chances of survival. Maybe there is a point where they cannot deal and are more easily preyed upon.
Could domestic animals be depressed?
Veterinarians frequently give antidepressants to dogs to treat their behavioral disorders. For example, if an owner leaves the house and the dogs experience stress related to being separated, they may develop abnormal behaviors such as scratching themselves until they bleed or eating the door. These are thought to represent canine versions of psychiatric disorders. Although human treatments seem to work in dogs, large-scale studies are lacking.
Singing Mice Learn New Tunes
Not only can male mice sing, they can learn to change the notes they produce in their songs.
That's the finding of a new study by Duke University neurobiologist Erich Jarvis and his colleagues Gustavo Arriaga and Eric Zhou.
The fact that mice sing was documented in a 2005 study by assistant professor of neurobiology and anatomy Timothy E. Holy and programmer Zhongsheng Guo.
To study the mice's vocalizations, which are too high for humans to hear, the researchers recorded the sounds and then slowed them down. They found that mice sing songs with melodies and repeated phrases to court female mice.
More than just a squeak above the limit of human hearing, the songs contain a variety of syllables and have recurring themes.
Jarvis and his colleagues went a step further. Their research, published October 10 in the journal PLoS ONE, reveals that mice can be taught to vocalize different notes'ÄĒjust like humans, dolphins, whales, and a few other species.
In a study that bears a slight'ÄĒand coincidental'ÄĒresemblance to the vocal battles between two singers on NBC's "The Voice," the scientists put a pair of adult mice with different genetic strains with a single female.
Over the course of eight weeks, the two male mice in each pair would change their songs, each imitating the higher or lower notes of the other's song.
The discovery means that researchers can now study mice to learn more about speech and speech disorders.
Mice are, after all, a lot easier to breed and study in captivity than dolphins and whales. They are also good candidates for studies that require genetic manipulation.
Meanwhile, the mice songs might not just be about winning a female's favor.
Jarvis suggests that a mouse might also sing to communicate aggression and other emotions.
"From our findings, we believe that mice are not as primitive as most people have long assumed," Jarvis said.
Exotic animal trade thrives in China
A long, yellow-gray snake lay motionless in a glass box. On one side, in a separate container, a hairy, black spider about the size of a chicken egg stalked its lair. On the other, a lizard fidgeted in a sand box.
It was the kind of display ordinarily found at a zoo.
Yet the unusual menagerie was not in a zoo but in a nondescript Beijing store 'ÄĒ and all of these exotic creatures were for sale.
On a weekend afternoon, roughly a dozen people crammed into a small, square room in a secluded corner of Guanyuan Pet Market in the capital's Haidian district. Some were there out of curiosity, others to buy.
"The store owner just told me the lizards are 3,000 yuan ($480) each," said Li Zhi, a middle school student who had been browsing with a friend. "It's too expensive. My spider only cost 170 yuan."
He said he bought the spider 'ÄĒ a species called Chilean rose 'ÄĒ from an Internet trader. It lives in a glass cage in his living room.
"It's about 10 cm in diameter now" Li said. "I like spiders. They look cute, they don't bite unless cornered, and even if I am bitten, it doesn't matter because they are not poisonous. Having a spider is no big deal."
Several other stores in the two-floor, underground market also had lizards, scorpions and spiders on display.
Yet, wildlife protection experts have warned that buying an exotic animal without knowledge of how to care for it can be extremely dangerous, not to mention illegal.
"Many wild animals are aggressive by nature and do not make suitable pets," said Zhang Jinshuo, a zoologist with the Chinese Academy of Sciences. "Even tamed wild animals are likely to attack. They also spread disease.
"And, if they are abandoned or they escape, they pose potential danger to the public," he added.
The media has been awash with stories about exotic animals on the loose in Chinese cities this year.
Over the summer, a crocodile was spotted in a Beijing public pool and a giant salamander was discovered in another residential complex, while in Nanjing, capital of Jiangsu province, a woman alerted authorities after her Burmese python escaped.
There have been countless tales of snakes and spiders appearing in streets and on subway trains in large cities, such as Shanghai and Guangzhou.
"Many wild animals are dangerous," said a handler at the Beijing Wildlife Protection and Nature Reserve Management Station, who gave his name as Yang. "A snake may look quiet and gentle in a box at a pet market, but that's because the box is not very hot. When the temperature rises the snake will become very active.
"Even trained handlers like us are sometimes bitten by these animals."
He said his station is constantly receiving calls about abandoned exotic pets, which they must then find and collect.
"We've taken in at least eight monkeys alone this year," Yang said. "Most were actually sent to us by residents who realized they couldn't handle them. This puts even more pressure on us because keeping pets isn't what we are here to do."
Wild animals require special, controlled environments to survive. For example, he said, snakes need to be kept in tanks set to the right temperature and humidity.
According to Zhang at the Chinese Academy of Sciences, such animals should not be available to shoppers in the first place because the breeding of many exotic animals is outlawed by regulations.
"No individual can breed or sell protected wildlife without permission from the government," Zhang said, quoting the regulations. "That includes the crocodiles and some turtles commonly seen at pet markets."
Li Li, who heads the Panther Protection Station for Wild Animals, a nonprofit group in Beijing, said permits are usually only issued to wildlife protection or research institutes, or large, animal reproduction centers. It is "virtually impossible" for an individual to get one, he said.
But as the pet industry continues to boom 'ÄĒ Chinese people are expected to spend 7.84 billion yuan on pet care this year, according to market research by Euromonitor 'ÄĒ traders are circumventing the law to cater to the demand for exotic species.
As is often the case, the Internet is the main channel for such dodgy dealings.
Traders often target online forums for owners of exotic pets to advertise and sell their animals, including raccoons, slow lorises, foxes, chameleons, poisonous snakes and rare turtles.
A vendor in Beijing's suburban Daxing district, who gave his name as Wang, was offering crocodiles for sale on a forum hosted by Baidu, a major Chinese search engine. He said the creatures were from a small farm owned by a friend.
A 60-cm-long crocodile costs 900 yuan, he said. "Many people have bought them to slaughter and eat, or just keep as pets."
He was also offering a type of crocodile native to Malaysia, which is smaller but much more expensive, costing 6,000 yuan each. "It was smuggled (over the border) and there are only a dozen crocodiles of this type in China," he said.
When asked how safe it was to keep the reptile as a pet, he recommended owners by a 1-meter-high tank and "always throw the food in quickly" as the crocodile can jump very high and will bite fingers.
The manager of an online store run from Beijing, who declined to give his name and would only communicate online through instant messenger, had a rare, large white cobra, which was pictured in a steel cage. He said he had caught it in the wild.
At a pet market near Panjiayuan, in Beijing's Chaoyang district, a vendor said his lizards are from Northwest China's Xinjiang Uygur autonomous region, which borders several Central Asia countries. However, he would not disclose the exact source.
Yang at the Beijing Wildlife Protection and Nature Reserve Management Station said he suspects some of the pets they receive from residents were illegally traded.
"Wild animals are more dangerous to keep and are more likely to hurt people and transmit disease," he said. "We advise residents to report such cases to the police."
A staff member on the law enforcement and monitoring team at the capital's landscape and forestry department said the authority is investigating several traders suspected of selling protected animals.
"We are still collecting information," said the staff member, who declined to give his name. "We've received many reports from residents recently, but it's difficult, as most suspects reveal little information about themselves except their instant messenger number."
He added that his team conducts regular patrols at pet markets and will punish vendors who are found selling protected wild animals without a permit.
However, experts say ultimately consumers should be educated to avoid breaking the law.
"The government should increase publicity to make people aware that many wild animals are actually not allowed to be traded," said Wang Yue, spokeswoman for the Beijing Dog Breeders Association.
Burlington County offering pets for free for county seniors
Burlington County senior citizens can now have a free furry companion from the Burlington County Animal Shelter. Freeholder Mary Ann O'Brien unveiled the shelter's "Free Pets for Seniors" program, through which all county senior citizens age 60 years and older may adopt a dog or cat free of charge. This program is imaged after the very successful "Free Pets for Vets" program that O'Brien started in January of this year.
"It is well known that companion animals can help to reduce stress, depression, anxiety and loneliness," said O'Brien. "We are making it easier for Burlington County senior citizens to provide animals in need with a loving home while giving seniors a furry companion."
The cost of adopting from the shelter is anywhere from $45 to $100, depending on the type and age of the animal. All animals are neutered or spayed before being adopted out.
Seniors interested in adopting will need to fill out an application form and show proof of age and residency. The typical waiting period runs anywhere from one to seven days, depending upon the animal, officials said.
"Anyone in the market for a pet should consider the shelter," said O'Brien. "Visitors are welcomed to walk through the kennels and acquaint themselves with our 'Äėoccupants' who are looking for new and loving homes."
The Animal Shelter is located on Pioneer Boulevard in the county's Westampton Complex, off Woodlane Road. It has hours every day but Sundays and holidays. The phone number is 609-265-5073.
Information about the shelter and photos and data on pets available for adoption can be found on the county's website at www.co.burlington.nj.us, by clicking on the Health Department and then Animal Shelter.
Dog disappears from animal clinic, owner upset
A Memphis woman is demanding answers after her dog disappeared from a veterinarian's office after she dropped it off.
Paula Newberry says she dropped her two dogs off at the Pet's Choice Animal Clinic on Winchester Road Friday morning.
She says the clinic was supposed to watch the dogs while she was out of town for the weekend. But when she called to check on her dogs Monday morning, an employee told her the Jack Russell terrier, Gilda, ran away after escaping through a small hole in the fence.
"He claims he let her out with the other little dogs to do their business and she got out," said Newberry. "She got away from him. If she got away from him why didn't they call us immediately?"
"My worker told me he let him outside just like he does with any other dog. He came back. The dog ended up getting free. How it happened? God as my witness, I don't know," said Marcus Dorris, Pet's Choice Animal Clinic. "I'm literally just coming back into town. We've already taken every step we can."
The employee who let the dog out has been suspended and could be fired.
The animal clinic is offering a $2,500 reward for the dog's safe return.
Outrageous pet insurance claims
As anyone who spends time watching YouTube dog and cat videos knows, pets often have a canny knack for getting into all sorts of quirky calamities. But sometimes what's fascinating becomes frantic as we rush our beloved animals to the vet for emergency care.
That's what happened to Peanut, the dog who won Veterinary Pet Insurance's Hambone Award for fetching the most outlandish claim. The annual contest is named after a canine that devoured an entire holiday ham while accidentally locked inside a walk-in fridge.
The rowdy dachshund-terrier mix often amuses her owners, Keith and Christy Wolfram of Sicklerville, N.J., by chasing wildlife from the backyard. But things got out of hand last October when she tussled with a skunk and ended up buried alive in dirt beneath the family's deck. She was finally unearthed after a few hours, barely breathing and suffering from hypothermia, but not before some drama ensued.
Unable to find Peanut, the couple had called firefighters for help. Everyone started digging - and the rescue mission may have ended if not for the dogged determination of the canine's owners.
"When the firefighters saw Christy continue to dig, one of them decided to take a last look," Keith Wolfram said in a statement. "I remember him shouting, I see her paw! and my heart just sank. By the time they got her out she was barely moving. I couldn't believe she was alive."
Peanut spent two days under a veterinarian's care, with VPI picking up 85 percent of the costs. Her backyard saga was judged the best by thousands of visitors to VPI's Hambone Award website, topping 11 other quirky pet claim stories. VPI, a pet insurer based n Brea, Calif., sponsors the annual contest to educate owners about the dangers faced by pets, said company spokesman Adam Fell.
Second place went to Pebbles, a cat from Rio Linda, Calif., who went on an unscheduled 15-mile road trip after getting stuck in a car engine. Pebbles was later treated at a veterinary hospital for cuts and a broken jaw.
Bayley, a Labrador retriever from Lothian, Md., took third. The rambunctious Bayley shattered a 55-gallon aquarium, which left a 2-inch gash on his chest that was stitched up by a local vet.

Other notable entries included Crispy Bacon, a potbellied pig from Las Vegas with a taste for his owner's drugs. He almost overdosed on ibuprofen, acetaminophen, omeprazole and beta blockers. Ginger, a golden retriever from Rocky Hill, Conn., survived being bit on the nose by a snapping turtle.

There's a lesson in these tales, says Carol McConnell, VPI's president and chief veterinary medical officer "Know your pets and what it takes to protect them."
"Peanut is a perfect example of a dachshund-terrier mix, a combination of two tenacious breeds that were created to hunt game by digging animals out of their burrows and dens," McConnell said in a statement. "He was just doing what comes instinctively. Peanut and all of the nominees illustrate the unpredictable nature of our pets."
Peanut, who declined to give an acceptance speech following the announcement, will receive a bronze trophy in the shape of a ham and a swag bag filled with treats, toys and an emergency care kit.
The basic costs and coverage for pet insurance
Several companies offer pet insurance. Besides VPI, major providers include Healthy Paws, PetPlan, 24PetWatch, Embrace and Trupanion. Most sell similar protection, usually based on these two common plans, according to the Insurance Information Institute.
Basic. This is the least expensive and provides the lowest reimbursements for procedures. It helps pay for accidental injuries, poisonings and illnesses, including cancer. A typical policy will include a cap on reimbursements per accident or illness and a cap on total reimbursements per policy term. The premium for a healthy 3-year-old mixed-breed dog would be about $140 a year, says the III, with deductibles from $75 to $100.
Comprehensive. This coverage is more expensive but the reimbursements are more generous. The plan also provides reimbursements for accidental injuries, emergencies and illnesses, as well as covering office visits, prescriptions, diagnostic tests, X-rays and lab fees. The plan has caps on reimbursements per accident and illness, and a cap on total reimbursements for the term. Annual premiums for the same 3-year old mixed-breed dog would be about $250. Deductibles range from $75 to $100.
For example, VPI offers a comprehensive plan for dogs that costs $25 to $35 a month. The same coverage for cats is $15 to $22 a month, with both paying as much as $14,000 in vet expenses a year. VPI's basic "economical" coverage is $19 to $27 a month for dogs and $12 to $17 for cats. The maximum benefit for the economical plan is $7,000, says Fell. VPI also has individualized plans for more exotic pets, including pigs, lizards, hedgehogs, birds, hamsters and turtles, among others.
But, as with other pet insurers, there are restrictions. VPI doesn't cover animals age 10 or older and won't reimburse for "elective procedures, congenital conditions, pet foods, grooming, behavioral problems and pre-existing conditions," according to the company's website.
Pets need attention as autumn approaches
Though this summer wasn't as brutal as last year's, the recent cool weather has been great. My dogs are loving it! They run around like the energetic and crazy dogs they are much longer in the mornings and every evening. Hopefully, we are done with our hottest weather and our cooler season will last for several months.
Fall doesn't just bring more enjoyable weather. It also brings certain pet perils, and there are some season-specific things we should be concerned about.
First, rodents begin looking for a warm place to spend the coming winter. Eek! We react 'ÄĒ often forgetting that those horrid mice and rats are invading the same space used by our pets, and the same poison that kills a rat can kill a pet. If not caught early enough and treated by a veterinarian, ingestion of rat poison can be fatal for our dogs. If you have to use these items, be sure to put them up and out of your pet's reach. Check them often to make sure your pet hasn't figured a way to reach them. Don't only think about your pets but if you live an area where dogs and cats roam, don't put them at risk either.
Better yet, use traps to keep your house, sheds and garages vermin-free, rather than poisons.
Snakes are also looking for their winter homes and may be a little more grumpy than usual. If you are out working in the yard or hiking with your dog, be on the look out. Know what type of venomous snakes are in your area and where they may be hiding.
With back to school also comes dangers from markers, glue sticks, craft supplies and other fun-looking items that can be attractive to our pets. Although most markers and pens are low toxicity now days, if a bunch are ingested by your pet, it could make them very sick. You should also worry about blockages or other intestinal upset. Remind your children to keep backpacks and all school items up and out of reach of all pets.
As the temperatures drop, pets that live outside need more food to maintain their weight. As always, they should have access to fresh water available at all times. And if temperatures drop below freezing, you should make sure that water is not frozen.
Along the same lines, outside pets must have acceptable housing. All outdoor animals need shelter from the wind, rain, cold, heat, etc. Straw is a better type of bedding than blankets since it won't hold moisture as much, but it will need to be changed out on occasion. If you need a doghouse, P.E.T.S. Low Cost Spay & Neuter Clinic has a special program, Hounds Habitat, that collects and donates dog houses to those who can't afford them. Please call them at 723-PETS to donate one or if you need one. The Humane Society of Wichita County also collects and distributes dog houses to those in need. Call the shelter at 855-4941.
Some people may also be changing out the coolant in their cars and winterizing them. Coolants that are ethylene-glycol based are extremely toxic to pets. If you happen to spill some or come across some when out walking, don't let your pets near that area and clean up the spill as soon as possible. There are now coolants that are much less toxic so look for those to switch to. Your pets will appreciate it!
Fall is my favorite time of year and a great time to spend with your family and your pets. We just need to take a few precautions to make sure that we all enjoy it safely.
Pet treats recalled over possible salmonella contamination
Kasel Associated Industries of Denver is voluntarily recalling its Boots & Barkley Beef Bully Sticks product because it might be contaminated with salmonella.
Salmonella can sicken animals that eat the products. Humans are at risk for salmonella poisoning from handling contaminated pet products.
Healthy people infected with salmonella should monitor themselves for some or all of the following symptoms: nausea, vomiting, diarrhea or bloody diarrhea, abdominal cramping and fever.
Rarely, salmonella can result in more serious ailments, including arterial infections, endocarditis, arthritis, muscle pain, eye irritation and urinary tract symptoms. Consumers exhibiting these symptoms after having contact with this product should contact their health care providers.
Pets with salmonella infections might be lethargic, and have diarrhea or bloody diarrhea, fever and vomiting.
Some pets will have only decreased appetite, fever and abdominal pain. Infected but otherwise healthy pets can be carriers and infect other animals or humans. If your pet has consumed the recalled product and has any of these signs, contact your veterinarian.
The recalled American Beef Bully Sticks were distributed nationwide through Target retail stores from April through September.
The product comes in a clear plastic bag containing six bully sticks marked with bar code 647263899189.
Kasel Industries is recalling all lot numbers: BESTBY20APR2014DEN, BESTBY01JUN2014DEN, BESTBY23JUN2014DEN and BESTBY23SEP2014DEN.
Consumers who have purchased the recalled item should return it to the place of purchase for a full refund. For details, call 800-218-4417.
Exotic pet mouse boosts hope for burns recovery
The African spiny mouse, a desert rodent that has become an exotic pet, can shed up to 60 per cent of the skin on its back and fully regrow the lost tissue, it has been discovered.
Understanding the trick could one day help burns victims in need of scar-free skin regeneration, they hope.
The spiny mouse (Acomys) is well-known for eluding hunters by shedding its tail skin, rather as lizards jettison their tail.
Exploring this phenomenon, biologists led by Ashley Seifert at the University of Florida in Gainesville found that the skin-shedding is even greater than expected.
When they picked up two wild-caught specimens, Acomys kempi and Acomys percivali, the mice lost up to 60 per cent of the skin on their backs when they were grabbed by hand in a normal manner.
Closer inspection showed the skin to be remarkably fragile, requiring less energy to tear than skin from its cousin the house mouse, Seifert's team reported in the journal Nature.
But how the animal is able to shed such a big area of skin so easily remains a mystery.
The researchers were unable to find any breakage point. The molecular or biomechanical properties are unclear.
Even more impressive are the mouse's healing properties.
Within 30 days of the skin shedding, a double dermal layer had regrown, with new follicles and no sign of so-called wound-bed tissue, a precursor of scarring.
The regenerative capacity extended to the mouse's ears, where a small punched hole became completely recovered with healthy tissue, including sebaceous glands and cartilage.
"Mammals may retain a higher capacity for regeneration than was previously believed," said the study. "Acomys may prove useful in identifying mechanisms to promote regeneration in lieu of fibrosis and scarring."
Florida man arrested for drunk driving tries nutty alibi: pet squirrel was attacking me
A Florida man, busted for drunk driving, had to deal with getting arrested and attacked by his pet squirrel at the same time.
Warren Thomas Michael, 23, said "he had a squirrel eating him" when officers pulled him over on Saturday night in Fleming Island, Fla., according to the arrest report.
"The defendant pointed out a small squirrel he had wrapped under his shirt," Officer JC Saunders wrote.
Michael talked about his squirrel with slurred, mumbled and profanity-laden speech. His bloodshot eyes appeared glassy above his red cheeks, the report describes.
"After some discussion about the squirrel," Saunders explained why he pulled Michael over.
Earlier Michael's car allegedly swerved in and out of lanes, ran off the road and almost hit someone. That person called the authorities. When Saunders arrived, he reportedly witnessed Michael's car weave back and forth and cross the fog line onto the grass.
Michael could not answer the officer's simple questions while looking for his license and registration. The police also smelled alcohol, so he had "the defendant secure the squirrel" and go through sobriety tests.
Michael was arrested and taken to Clay County Jail, where he was charged with driving under the influence and driving without a seat belt. He also received a written warning for driving a vehicle in unsafe conditions.
Michael's pet squirrel and vehicle were released to his girlfriend.
Pet ownership declines, but more households loyal to dogs
Our pet population is shrinking.
Americans had 2 million fewer dogs and 7.6 million fewer cats at the end of last year than at the end of 2006, the American Veterinary Medical Association (AVMA) says.
The reasons are both economic and demographic as fewer Americans live in families, which are more likely to own pets.
Most pet owners have dogs: about 70 million of them in 36.5% of U.S. homes. Cats, at 74 million, are in 30.4% of homes.
It's the first decline in dog or cat households since 1991.
"It's clearly the economy," says Karen Felsted of Felsted Veterinary Consultants, in Richardson, Texas. She presented the findings at the vets association's national meeting in San Diego this week. "The percentage of households that owned at least one pet was down 2.4%." That's 2.8 million households that became petless. "It's a significant number," she says.
The number of pets of all kinds had been rising steadily since at least 1986, when AVMA began doing its twice-a-decade count. But from 2006 to 2011 it declined.
One factor: When older pets die, people are less likely to replace them, possibly because they can't afford to, says Ron DeHaven, CEO of the vets association.
Changing demographics also plays a role, says Stephen Zawistowski, science adviser to the American Society for the Prevention of Cruelty to Animals in New York.
Pet ownership tends to be more common in families that include two parents and children. Single people, couples without children and older people are less likely to have pets. As America moves away from the mom-dad-two-kids household, he says, pet numbers decline.
"There's an old saying," he says: "Retirement starts when the last kid leaves home and the last dog dies."
The numbers are from the 2012 U.S. Pet Ownership and Demographics Sourcebook. It is based on a survey of 50,000 households conducted every five years by the AVMA.
Pets reduce stress at work
(BY KYLE PEVETO) Stephen Babcock's dog watches what the Baton Rouge attorney wears every morning.
Tré Dog, a 9-year-old yellow lab, will sulk away if Babcock appears in a suit and tie, realizing the attorney must appear in court or some other place canines aren't allowed.
But if Babcock, 39, puts on a polo shirt or a dress shirt without a tie, Tré Dog "throws a fit to get noticed."
He wants to go to the office.
"It's amazing that by how I'm dressed, he knows if he's going to have a shot at getting to make the ride in the morning or not," Babcock said.
Since he was a puppy, Tré Dog has accompanied Babcock to his office. He naps in front of his master's desk, greets clients and stares out the window at traffic.
Having man's best friend in the office lessens the stress level for pet owners and contributes to a more collegial atmosphere, a recent study by Virginia Commonwealth University found. Babcock agrees.
"As a general rule, when dogs are in the office, it doesn't matter how stressed out you are," he said. "When a Labrador retriever walks up and puts a cold nose on you, it's a different day."
The study, led by VCU business professor Randolph Barker, studied a North Carolina company that has allowed all employees to bring pets to work for 17 years. Over a week, Barker's research aides took saliva samples multiple times each day in search of cortisol, a hormone that indicates stress levels. They also administered a questionnaire so employees could self-report stress.
His study found that pet owners who brought their dogs to the office had less stress than those who did not own pets or left their furry friends at home. Barker found that pet owners who left their pets at home actually experienced greater amounts of stress in the afternoon, possibly reflecting an "increase of concern" about the animals, Barker wrote.
Worry about his 2-month-old Chihuahua puppy led Clyde Lawrence, 59, to bring Pepper to work with him two years ago. His boss at Militello's Shoe Repair, 7474 Corporate Blvd., never told him to stop bringing the dog.
"He's just so small to leave at the house," Lawrence said.
Pepper lies behind the counter on a towel and watches each customer. He interacts more with females, Lawrence said, and he emits a small growl every time he sees the black work boots of shop technician Van Porter trudge past. When thunder begins to rumble outside, Pepper abandons his towel for a small blue cabinet in the shoe repair area.
"You can't have Militello's without Pepper now," Porter said.
On a tough day Lawrence will find himself returning to Pepper, the first dog he's had since he was a child.
"I'll just go pet Pepper," he said. "He enjoys the attention."
The staff and customers of Sprint Print, 4343 Government St., say they have noticed a change in their work lives without a dog nearby. They became accustomed to seeing Lulu Belle the bulldog patrolling the print shop and peeking out from the office of boss Lanny Daigle to watch traffic.
In February the 10-year-old dog was euthanized because of chronic health problems.
"She became such a staple in our lives coming to work every day, it really is a void," Daigle said. "I miss having her. Just knowing she was here was so comforting."
Lulu Belle is memorialized in a mouse pad used at computers around the office, her jowly face peeking up above the Sprint Print logo. While Lanny Daigle's wife would like another dog, he said it was too soon to find another.
The benefits of bringing a pet to work are clear to Dr. Wendy Wolfson, an instructor of veterinary medicine at LSU's School of Veterinary Medicine. However, Wolfson advises pet owners to honestly consider whether their dogs can handle the office.
New people, new smells and new locations can stress some dogs. Also, Wolfson said, conquering stairs and elevators can present quite a challenge to some canines.
"It depends on their personality," she said. "Some dogs, new things don't bother them at all."
Attending work with their owners can definitely benefit pets, Wolfson said. Dogs can receive more stimulation and exercise when otherwise they would be sedentary, waiting at home for the master to arrive.
Before dog owners decide to bring their pooches to the office, they should seriously consider the dog's personality and quirks 'ÄĒ something most pet owners don't do.
"You're so willing to overlook issues with your dogs because you love them," she said.
At Babcock's office, many workers on the fifth floor 'ÄĒ employees of the law firm and other companies 'ÄĒ keep Milk Bones at their desks to feed Tr√© Dog as he makes his rounds, something Barker's study calls "unique dog-related communication."
"They'll see him running around or come over and visit. Sometimes I take him to visit with them," Babcock said. "Even in those offices where they aren't used to having animals in the office, it's amazing how everybody's eyes light up with a friendly Labrador retriever, and everybody breaks out their chew toys like he's a part of the family."
These interactions create an opportunity for brief exchanges between humans, too, that create a more collegial atmosphere, Barker wrote. When top management at the North Carolina company featured in the study walked their dogs around the office, it seemed to create a "more relaxed climate for interaction with dog owners."
In the 12 years since Babcock has been an attorney, Tr√© Dog 'ÄĒ or his predecessor, Deuce 'ÄĒ has been a fixture.
"In those 12 years I've never seen a commercial lease that ever had a no-pets provision in it," he said. "You see them in residential leases all the time, but you never see them in commercial leases. Nobody in their right mind would believe that you would take a dog to work with you."
Pets good for kids' immune systems, researchers find
(By Janice Neumann, Special to the Tribune August 8, 2012) Terri and Joe Sparks were thrilled to learn they were expecting twins eight years ago but worried about exposing the future newborns to germs from their menagerie of dogs and cats.
Terri's obstetrician, however, told the two pet lovers what a recent health study now confirms 'ÄĒ their animals' germs may actually be a good thing because they help build up the immune system.
The researchers used a prospective birth cohort study of Finnish parents, examining the frequency of their babies' respiratory symptoms and infections, along with dog and cat contacts, during the first year of life. Their study, which is published in the August issue of Pediatrics, found that in 397 children, those with dogs at home had fewer respiratory symptoms or infections and less frequent ear infections. The babies also needed fewer courses of antibiotics than other babies.
In tracking animal contact, the study showed that 1-year-olds with no dog or a dog that was not inside were classified as "healthy" about 64 percent of the time. However, 1-year-olds with a dog that was most often inside were rated "healthy" about 81 percent of the time.
The researchers are affiliated with Kuopio University Hospital in Finland, the National Institute for Health and Welfare in Finland, and the University of Ulm in Germany.
Dr. Todd Mahr, who chairs the American Academy of Pediatrics' section on allergy and immunology, said the study was impressive because it studied babies from pregnancy onward. He said the results were from parents' diary entries.
"I think a number of these studies are really telling us there's not a reason to kick the dog out of the house and it actually might be a good thing for a baby to be born into the home," Mahr said.
The research did show that "cat ownership seemed to also have an overall protective effect, although weaker than dog ownership." Babies in homes where the dogs spent some time outdoors had the lowest risk of infection.
Dr. Mary Tobin, who directs the allergy division at Rush University Medical Center, said one reason that dogs might provide greater protection than cats is because babies spend more time cuddling or pulling on a dog's fur or letting it lick them. Cats aren't as socialized, often living exclusively indoors, she noted. Tobin's baby niece uses the family dog to try to stand up.
Tobin said the current study was an offshoot of British researcher David B. Strachan's "hygiene hypothesis," which theorizes that declining family size and modern (sometimes excessive) sanitation has led to an increase in allergies.
"It's kind of exposing the immune system at an early age to all kinds of proteins the dogs would be exposed to in the environment, which somehow leads to a tolerance of the environment versus being more allergic to it," said Tobin, adding that a little less sanitation could actually help build tolerance.
Most infants have three to six respiratory infections during their first year, the authors note. Contributing factors include day care attendance, older siblings and lack of breast-feeding, studies have shown. Other research showed parental history of asthma and smoking may have the greatest impact on a child's susceptibility.
"I think this is the first study that really showed as far as infection is concerned, it is diminished among children who have dogs and cats," said Dr. Baltazar Espiritu, associate professor of medicine and pediatrics at Loyola University Stritch School of Medicine.
Espiritu said he was usually only concerned about having pets around newborns if the baby had an allergy. Other pediatricians noted that only gentle dogs should be allowed around babies and that the baby and animal should be supervised when together.
Kenneth Fox, a pediatrician at NorthShore University HealthSystem, said not all germs have a positive impact on toddlers and, "You don't want people to think, 'Oh the dirtier the household the better off the child will be.'" He noted that kids and caretakers should wash their hands, especially during food preparation and after going to the bathroom.
"I think the idea is that exposure to the pet increases what we would call subclinical doses of germs, germs that are not invasive and are of low virulence, and so this exposure had some impact on immune regulation," said Fox, also a senior clinician educator at the University of Chicago Pritzker School of Medicine.
That's been the case for the twins, said Terri Sparks, marketing and public relations manager for the Animal Welfare League. The youngsters continue to be healthy, even as the Alsip family fosters pets and allows the kids to help socialize the animals.
"We never had too much of anything; we were pretty lucky, no infections or allergies," said Sparks.
Dog Meat Popularity in Vietnam Creates Market for Stolen Pets
(By Phyllis M Daugherty, Tue, August 07, 2012) Vietnam is experiencing a huge increase in canines being included as family members and companions in homes. Simultaneously, beautiful dogs of the same breeds and mixes sit in cages at dog-slaughter houses in Hanoi waiting to be killed and served as a delicacy on platters in restaurants.
For many older Vietnamese, dog eating is an essential part of traditional Vietnamese cuisine and can coexist with pet ownership without contradiction, according to an August 4 report in the Bangkok Post.
There is also no apparent concern for the fact that dogs that end up on the dinner table are traditionally beaten to death.
"We never kill our own dogs for their meat. Here I'm eating in a restaurant so I don't care which dogs they killed or how," Pham Dang Tien, 53, told reporters, as he chewed contentedly on a piece of boiled dog in a packed restaurant.
Dog meat is good for health and virility, Tien believes. He sees no conflict between his monthly dog-meat binges and owning a dog. In fact, he boasts that his family has had a string of beloved pet pooches over the course of 20 years, the Bangkok Post reports.
"Typically, Vietnamese eat dog meat at the end of the lunar month to get rid of bad luck. That's what business people often do", said 30-year-old Hoang Giang, Hanoi restaurant owner and a specialist dog-meat chef. Dog is served in a range of ways--from boiled to barbecued--often with shrimp sauce, rice noodles and fresh herbs, he explained.
In post-war Vietnam, the government strictly controlled ownership of dogs. But as the economy and living standards of Vietnam improve and the popularity of keeping pets in homes rises, more and more young people feel like 16-year-old Nguyen Anh Hong, who told the Post, "I just don't understand how people can eat dogs -- they are lovely pets.'ÄĚ
'ÄúDOG BANDITS'ÄĚ INCREASE
This love affair with dog meat has an even darker side--'ÄúDog bandits.'ÄĚ A growing underground of thieves, are invading the small towns in rural areas of Vietnam and stealing pets to sell to dog-meat restaurants for around $6 per kilo (2.2 kilos equals 1 lb.)
Because the monetary value is so low, Vietnamese police have little interest in apprehending 'Äúdog bandits.'ÄĚ But, the loss of a beloved pet to slaughter and cooking pot has caused emotions to run high over these incidents.
In June, a man was beaten to death after hundreds of villagers caught him trying to steal a family dog in Nghe An province, the VNExpress news site reported. There was a public outpour of support for the mob.
"It's not right to beat a man to death but anyone in this situation would do the same," one reader, who lost a pet to the bandits, wrote as a comment on the site, according to the Bangkok Post.
Most of the dogs served in Hoang Giang's restaurant are local breeds raised specifically as food. But in the countryside, these same local mixed-breeds are kept as pets or guard dogs.'ÄĚIt is these, more nondescript, animals which are most vulnerable to the dog bandits'Ķit is hard to know which animals are stolen, and which are farmed,'ÄĚ he says.
CAN YOUNG ACTIVISTS INFLUENCE DOG-MEAT EATING IN ASIA?
Hundreds of people now showcase their dogs as they walk them in Hanoi's Reunification Park every day. There is a range of imported breeds. Currently Chihuahuas and Huskies are particularly popular.
"In Vietnam now, raising pet dogs has become fashionable," said Cu Anh Tu, a 20-year-old university student and dog owner. "The young generation now seems to love animals very much," he added.
. (Author's note: We hope that spaying and neutering is prioritized so that Vietnam does not experience the same pet-overpopulation issues that have forced large Chinese cities to limit dogs to one per household to curb rabies, control barking, and stop attacks and health/sanitation issues on the streets. Read more…http://www.opposingviews.com/i/china-imposes-1-dog-limit-bans-attack-dogs
Hoang Giang, the restaurant owner, predicts, "in the countryside people will continue to see dogs as meat," He told Asian Free Press that his small establishment serves up to seven dogs a day as the end of the lunar month is observed.
Nguyen Bao Sinh, the owner of a luxury kennel in Hanoi which also does grooming and has a pet cemetery, has a different belief. He says Vietnam needs to move away from its traditional love of canine meat and learn from other pet-loving cultures, according to the Post article.
"They (Westerners) love dogs in this life. That viewpoint is very good... We should love dogs here and now in this life. We should not kill them or beat them barbarously," he said."It would be better if the state had a law banning the eating of dog meat," Sinh said.
"However, we should not discriminate or look down upon those eating dog meat," he told AFP, adding that the key was to gradually convince the public to respect and love animals.
DOG EATING IN OTHER COUNTRIES
In March 2009, the Korean Times, based in South Korea, reported that approximately 9,000 tons of dog meat is served at about 6,500 restaurants across the country annually. (Read more: http://www.opposingviews.com/i/society/animal-rights/dog-meat-eating-china-popular-and-horrific
OpposingViews.com posted the valiant efforts of activists in China who have diverted truckloads of dogs headed for restaurants and other dog-slaughter locations. http://www.opposingviews.com/i/activists-save-430-stolen-dogs-on-truck-to-restaurants-in-china
Growing animal activism in China is credited with stopping the 2011 dog-meat festival which has been an annual tradition in Jinhua, since 1389. Up to 10,000 dogs are killed and skinned in the streets of Qianxi township…http://www.opposingviews.com/i/society/animal-rights/chinas-2011-dog-meat-festival-cancelled
And a warm and inspiring reminder of the loyalty of dogs to those who treat them kindly: Stray Dog Runs 1,000 Miles in China to Stay with Cyclists http://www.opposingviews.com/i/society/animal-rights/stray-dog-runs-1000-miles-china-stay-cyclists
We need to support their efforts and help bring as much attention as possible to their work, both the agony and the victories.
TRANSPORTING SHELTER DOGS TO CANADA 'Äď POSSIBILITY OF SLAUGHTER?
A January 2011 Opposing Views article, L.A. Shelter Dogs Transported to Canada, Rescue or Ruse?,'ÄĚ discussed the American mania to transport dogs from shelter to shelter, rescue to rescue, and even out of the country to attempt to give the impression the U.S. is becoming 'ÄúNo Kill'ÄĚ. Many of these transports involve shipping mostly smaller dogs and Pit Bulls to Canada, with no monitoring or follow-up on their ultimate destination. It is important that anyone involved in or condoning this practice is aware of the following:
Under Canada's Wildlife Act, there is no law against selling and serving canine meat, including dogs, if it is killed and gutted in front of federal inspectors. http://www.cbc.ca/news/story/2003/11/07/dog_meat031107.html
In a 2002-2006 on-line poll, 33.72% of responders voted 'ÄúYes'ÄĚ to the question, 'ÄúShould Canadians increase their consumption of dog meat?'ÄĚ http://forums.redflagdeals.com/pet-overpopulation-should-we-start-eating-more-dog-cat-canada-296403/2/
Provide for pets in estate planning process
Providing care for your pets after your death is a sometimes overlooked part of estate planning.
If you do not make specific provisions in your estate planning documents, your executor will have control of the pets and making decisions concerning them without any guidance regarding your intentions. This can be a difficult situation.
For people who want to make sure that appropriate measures are taken to provide for care of their pets 'Äď and that money is available to cover such costs 'Äď you can list specific instructions in your will or establish a a pet trust. In Section 5804.08 of the Ohio Revised Code, the state has provided direction regarding creating a trust to provide for the care of your pets after your death.
The trust should be a revocable living trust that you can amend during your lifetime as your wishes change. You will be the trustee during your lifetime. Upon your death, the successor trustee whom you have named in the trust agreement will become the trustee. You will also need to provide a mechanism for assets to pass into the trust after your death. You can either fund the trust during your lifetime, or through a non-probate transfer, or through a bequest from your will. The trust will terminate upon the death of your last pet covered by the trust.
The specific terms of the trust can be as detailed or as general as you wish to provide in the agreement. The terms can state that the trustee is to provide the finances for either the trustee or another person named in the trust to provide care for the pet. You can be very specific with regards to what the trust funds can be used to pay for, including, but not limited to the pet's food; activities that the pet may engage in; home; health care; and grooming.
The trust agreement is a great place to assist the executor by providing specific information regarding: the pet's eating, sleeping and exercising habits; the pet's personality in terms of being around other animals or children or adults; and the pet's veterinarian and medical history.
The terms of the trust also will outline what happens to the remaining funds in the trust upon the death of the pet, or what happens if the trust fund assets are depleted before the death of the pet. Usually provisions are provided so that the trustee can make sure that the pet will be given to a suitable home if the trust funds run out before the pet's passing.
Please make sure to plan appropriately for the care of your pet after your death.
This general summary of the law should not be used to solve individual problems because slight changes in the fact situation may require a material variance in the applicable legal advice.
Attorney James F. Contini II is a certified specialist in estate planning, Trust and Probate Law by the OSBA. He is with the firm Krugliak, Wilkins, Griffiths & Dougherty Co. LPA in New Philadelphia.
Michael Vick wants a pet dog for his kids
Michael Vick served 19 months in a federal prison after being convicted of illegal dog fighting he also followed the rules of his ban regards to not owning a dog for three years. That ban is almost up and he told America on the Piers Morgan show this Tuesday that he wants to get a dog for his kids. He served his time and followed the rules, but the question is should he get a dog? By law he has every right to own a dog and his kids should not suffer for the crimes of the father.
The logic he used on the Morgan show was that his kids deserve a dog. He went on to say that he could not take that dream away from his kids, it would be selfish on his behalf. Not to mention owning a dog is "therapeutic". People can change and one hopes the punishment he faced for Illegal dog fighting was enough, but it still makes a lot of pet lovers nervous at the idea of Vick owning a dog.
Pet detectives cost Kate Beckinsale $1,000
The Underworld star was heartbroken when her pet, Wabbit, ran away, so she hired a professional team to scour the wilderness surrounding her Los Angeles home in a desperate bid to find her furry friend, but, the 38 year old confesses it turned out to be a waste of time and money.
During an appearance on The Tonight Show With Jay Leno on Tuesday (17Jul12), she explained, "These two... quite butch women showed up... and they had on head-to-toe camo (camouflage) gear and I think some netting somewhere. They came in our house and the first one, this larger one, said, 'Can I use your bathroom?' and then went to the bathroom for a long time and then completely blocked all the plumbing in our house. That was the first thing that happened before any pet detecting even took place."
The women then brought in their dogs to explore the beauty's house and sniff out the missing cat's scent, and quickly took off.
She continues, "They got in a van that has 'Pet Detective' written on the side in Sharpie (marker) or something. It was really lame. I was starting to lose confidence at this point, and they sort of disappeared for five, six hours and came back at nightfall, of course saying, 'No, sorry we didn't find anything,' - because you know they've been sitting in the van the whole time eating sandwiches and hadn't actually looked at all.
"(They) then handed me - this is the worst bit - a brown padded envelope that said 'Evidence' on it and then they let me open it up and inside there was just poo. It wasn't even cat poo. What they were trying to say was, 'We think a coyote ate your cat and if you'd like to have this poo analysed - for even more money - to see if your cat is in the poo, you can.'
"Isn't that horrible? So I was left with a bag of poo and a blocked toilet - and no cat... It was nearly $1,000."
Owners of Dead Pets Sue Makers of Dog Treats
Dog owners in eight states who believe contaminated chicken jerky treats from China sickened or killed their pets are banding together in a class-action lawsuit against Nestle Purina, the maker of two popular brands of the canine snacks, and several mega-stores that sell them.
They are suing just as Food and Drug Administration officials have refused to release results of inspections of Chinese plants that make the jerky treats blamed for at least 1,000 illnesses and deaths in U.S. pets.
"I don't have any new information," FDA spokeswoman Tamara Ward said in an email to NBC News.
The inspections were expected to shed some light into what toxins may have caused pet problems ranging from nausea and vomiting to kidney failure. Despite repeated tests, the FDA has identified no problems with Chinese-made chicken jerky treats.
In a letter dated July 5, FDA officials denied entirely an msnbc.com public records request for results of the February inspections of treat plants, saying release would violate rules protecting trade secrets and confidential commercial information and that it could also interfere with enforcement proceedings.
The lawsuit filed in federal court expands an April complaint by Dennis Adkins, 57, of Orland Park, Ill., who said his 9-year-old Pomeranian, Cleo, died in March after eating Waggin' Train "Yam Good" dog treats produced by Nestle Purina Pet Care Co.
It adds six pet owners in states from coast to coast who are suing not only the treat maker, but also Wal-Mart, Target and Costco, three big retailers that sell the products.
And it seeks to join with a lawsuit filed in federal court last month by a Connecticut family who believe their two Boston terriers, Max and Toby, died after eating chicken jerky treats they didn't realize were suspect.
"Toby was falling over and crying out in pain and we would give him another treat because we thought we were doing something nice for him because he was hurting," said Philip Mawaka, 69, a Hartford, Conn., pastor whose wife, Elizabeth, is named as the plaintiff.
"We believe the claims made in the suit to be without merit and we intend to vigorously defend ourselves," said Keith Schopp, a spokesman for Nestle Purina and Waggin' Train. "We can say that Waggin' Train products continue to be safe to feed as directed."
Three top brands of chicken jerky treats were among those most recently cited by pet owners and veterinarians in complaints of harm, FDA records obtained by msnbc.com showed. They included Waggin' Train and Canyon Creek Ranch, brands produced by Nestle Purina, and Milo's Kitchen Home-style Dog Treats, produced by the Del Monte Corp.
Import data compiled by the firm ImportGenius showed that Waggin' Train and Canyon Creek Ranch treats are produced and supplied by JOC Great Wall Corp. Ltd. of Nanjing, China.