Grab Your Pets and Join Us for a Celebration of Animals.
This month:
Nude Birder Olaf Danielson
Social Influencer Kelly Lund, Loki, Shellie Powell and Diva Duck ,
5 Signs You Need To Get To The Vet ASAP with Dr. Marty Becker,
Cocktails for your Pets with Taryn Nahm,
Animal Radio® Show #1242
Turning Your Pet Into A Viral Sensation
Kelly Lund and Loki, his Husky - Wolf mix, didn't intentionally become a viral Internet sensation. Kelly casually posted a picture on Instagram that was picked up by Reddit, Bored Panda and Buzzfeed. Now Loki has a half-million followers and a new book. Kelly will give us tips on making your pet a star.
Listen Now
Pit Bulls Aren't Getting A Fair Shake
Fiona Gilbert has Multiple Sclerosis. a degenerative neurological condition that affected her ability to walk. Without her service dog, she cannot function or work. The only problem is that Koda, her service animal is a pit-bull mix. As a frequent flyer on Delta Airlines, she is no longer welcome because her service dog is banned on the carrier.
Listen Now
Social Media's Top 10 Pet Influencers
Forbes came out with multiple lists on social media influencers. On the list of Pet Influencers, probably the best-known Internet pet that still commands the most eyeballs and makes money to match her fame, is the long-deceased 'Grumpy Cat.' Why are these animals so engaging and why are they so valuable to advertisers? Collectively, the top 10 Pet Influencers have 50 million followers.
Listen Now
Parrots Change Traffic Pattern
Kea parrots are big and about 18 inches long. They're native to New Zealand where they can be a pest, but they do attract the tourists. These big parrots have been caught on camera shifting traffic cones into active traffic lanes. Why? The New Zealand Transportation Agency thinks they know why.
Listen Now
Pentobarbital Horse Meat Used In Pet Food
Through the freedom of information act, some new information has come to light in the case of a pet food company having pentobarbital tainted horse meat in some of its canned food. The manufacturer was in compliance and had a license to use horse-meat at that time. However, it turns out they had been processing horse-meat as early as 2015 without a license. Records show an inspector found it on the premises of the processing plant during an inspection that was made as a result of complaints over health concerns and unsanitary conditions at the facility.
Listen Now

Read more about this week's show.


Simply the best cat furniture we've ever used. Get 15% off using the code ANIMALRADIO
Animal Radio® Show #1241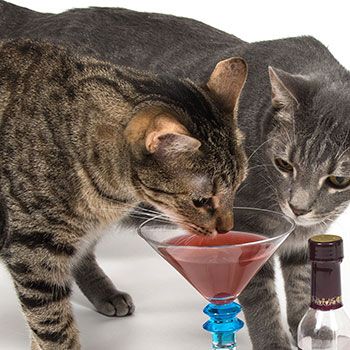 Cocktails for Pets
Taryn Nahm wants you to kick back a few cocktails with your pet. She says you can bond with your pet while you relax with a beverage. Taryn created pet cocktails that look just like the human adult versions, except without alcohol.
Listen Now
Fear Free Tips You Can Use
Do you have trouble getting your pet to the vet? You're not alone. Certified Trainer Mikkel Becker has some great ideas for making a vet visits easy and enjoyable. Check out our Fear Free Expert Series.
Listen Now
Antibiotic Resistant Virus Outbreak
There has been a Campylobacter outbreak associated with puppies sold at Petland stores and it's the humans that have handled these puppies that are getting sick. So far, more than 55 people in 12 states have now been diagnosed in this outbreak, which is so serious that at least a fourth of the patients have been hospitalized.
Listen Now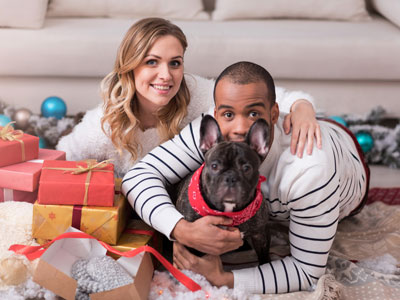 Millenials Choosing Pets Instead
Millennials, or Generation Y, are those born between 1982 and 2004 and they are quickly changing the world of pets. According to the American Pet Products Association, Millennials are now the largest segment of pet owners. They found Millennials invest more time in their pets, evaluating their needs more thoroughly and spending more money.
Listen Now
If Your Pet Is Unwell - You Might Be Unwell Too
New research shows that if your pet is unwell, it can make you unwell, leading to depression, anxiety and a poorer quality of life. It's the same problem that was previously found in the human world.
Listen Now

Read more about this week's show.

Animal Radio® Show #1240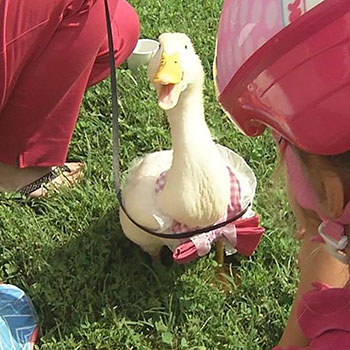 Diva Duck
Shellie Powell has an unusual pet. She is the proud guardian of "Diva," a pet duck that wears a diaper and shoes. Diva goes with Shellie everywhere, including Walmart, Target and PetSmart. Shellie is training Diva the Duck to be a Therapy Pet.
Listen Now
Taking The Fear Free Movement Home
Many veterinarians are practicing "Fear Free." Pets that like going to the veterinarian are generally healthier. Now, the Fear Free movement is coming to your home with ideas for enriching your pet's life everyday. Dr. Marty Becker is back to explain how your pets can live an improved lifestyle.
Listen Now
Can Kissing Your Pet Make You Fat?
Researchers are looking into the connection between having a pet and obesity. They are interested in gut health and trying to find out if certain microbial swaps (such as a kiss or a lick with your pet) might help or hurt when it comes to weight problems in both pets and people. Current evidence actually suggests heavier people have heavier pets, which some scientists believe could be due to microbial swaps from a human to a dog.
Listen Now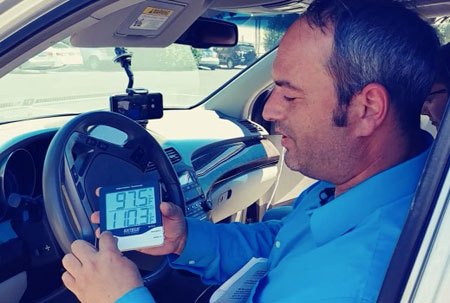 How Hot is Too Hot?
Your dog doesn't need to be in a hot car to suffer from heat exhaustion. Temperatures above 82 degrees are enough to cause a fatal reaction. Steve Burdo from Contra Costa Animal Services sat inside his Acura as temperatures soared about 115 degrees. He did this to bring attention to the new California law that allows people to break into cars to rescue hot animals.
Listen Now
Scammer Targets Lost Pets
The number of pet related fraud cases are on the rise. The latest is Texas where a woman's cat mysteriously disappeared from the front porch where he would take his afternoon nap every day. The day after he vanished, she put up fliers all over her neighborhood. Less than a week later, she received a call from a man who asked if there was a reward for the cats return. He then said she could get Romeo back for $300 and offered to finance the payments for 8 months!
Listen Now

Read more about this week's show.
Animal Radio® Show #1239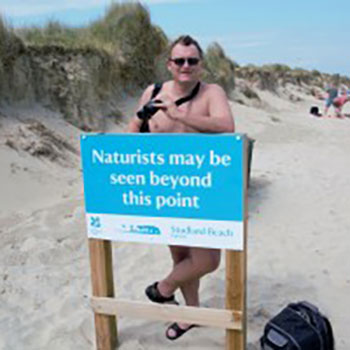 Nude Birding
Olaf Danielson has made a hobby out of birding without any clothes. Olaf is an author, religious scholar, storyteller and adventurer. He will share some of his favorite stories of seeking out rare and exotic avian wildlife... while naked as a jaybird.
Listen Now
Who is Tracking Your Pet Purchases?
With the pet industry growing so fast, any information that can be gained from your purchases for your pets is going to be extrapolated every way possible for those companies which profit from your spending habits. Search data pulled by Hitwise from major pet supply websites in June shows the majority of both cat and dog owners, or at least those doing the buying for their pets, are women and that the women who own dogs make nearly twice as much as those who have cats.
Listen Now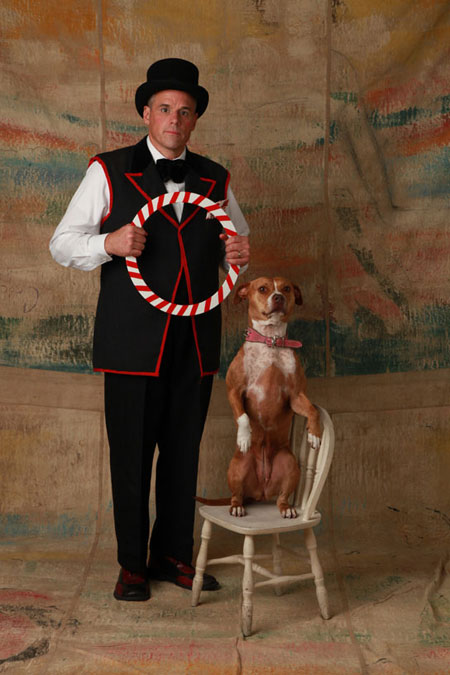 Training Pit Bulls for Good
Jeff Jenkins is the ringleader for the Midnight Circus, a pit-bull agility performance that shows the often-misunderstood dogs in a positive light. He's helping youngsters train their pit-bulls to do tricks instead of fighting.
Listen Now
Pet Crematory Intentionally Gives Back Wrong Ashes
A pet cemetery and crematory in Illinois is accused of deceiving clients by giving them ashes that were not be from their deceased pets. Police found three deceased animals inside an old freezer at the facility and fortunately one of the animals had been micro chipped. Authorities contacted the owner who said they had already received their cat's ashes. But the only thing illegal in this case was misrepresenting ashes of an animal because pet crematories in Illinois are not regulated.
Listen Now
Are Kittens and Puppies The Key to a Successful Marriage?
You're thinking love, communication, trust, common interests and that kind of stuff, right? But, a new study from the University of Florida says it could also be cute, cuddly puppies, kittens and bunnies. The team of psychological scientists found that to break the 'familiarity breeds contempt syndrome' or boredom that can happen in long-term relationships, couples can make better associations with their spouse through a positive stimulus like puppies and bunnies.
Listen Now

Read more about this week's show.

Animal Radio® Show #1238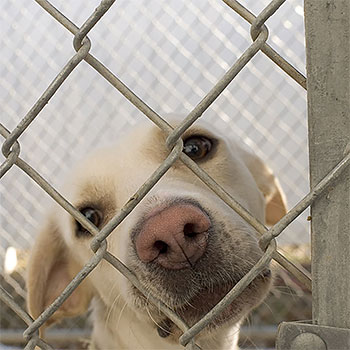 Lost Pet Recovery
Donna Lewis is a Lost Pet Recovery Expert for LostMyDoggie.com & LostMyKitty.com. This nationwide service will automatically dial all the phones within the radius of the lost pet alerting neighbors. Does this work? The service claims an 85% success rate. If you've lost your pet and have the cash, then this might be a good solution.
Listen Now
Your Cat Probably Doesn't Miss You When You're Away
According to a study that observed the relationships between a number of cats and their owners, domestic cats do not generally see their owners as a focus of safety and security in the same way that dogs do.
Listen Now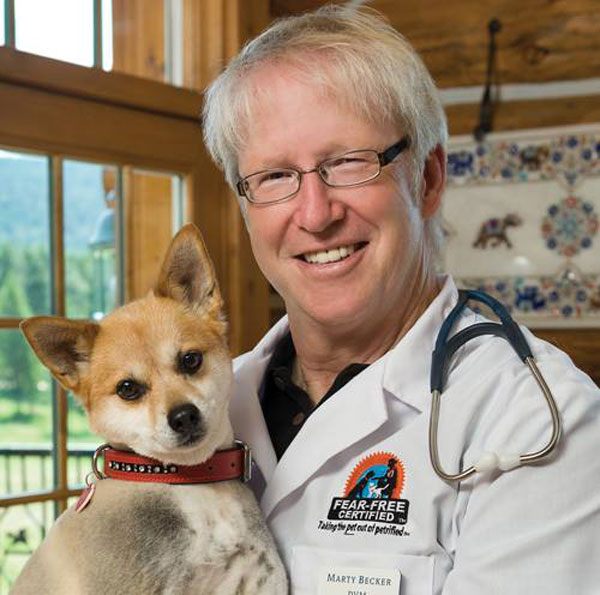 5 Signs You Need To Get To The Vet ASAP!
Animal Radio Veterinary Correspondent Dr. Marty Becker counts down the top 5 things to look out for that indicate a health emergency for your pet.
Listen Now
Patient Compliance
More than half of pet owners disregard instruction for medicating their pets as prescribed by their vet. This can have horrific results, especially where antibiotics are concerned. Doc Halligan has tips on easily pilling your pet.
Listen Now
Guy Adds Two-Headed Snake to His Two-Headed Collection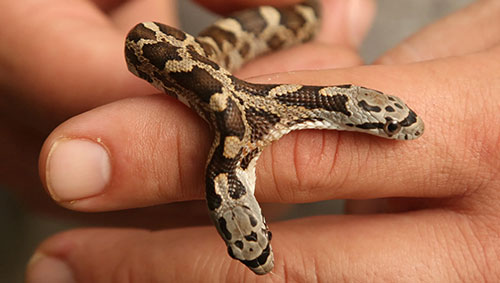 A west coast freak show owner who paid $50,000 for "Medusa", a three-foot-long, 4-year-old two-headed Honduran Milk snake born in Florida, recently purchased a rare two-headed albino snake. The proud new owner says he's wanted the snake since the day it was born four years ago, but price just kept getting higher." By the way, this guy currently holds a Guinness World Record for having the biggest collection of two-headed animals.
Listen Now

Read more about this week's show.


Simply the best cat furniture we've ever used. Get 15% off using the code ANIMALRADIO
Animal Radio® Show #1237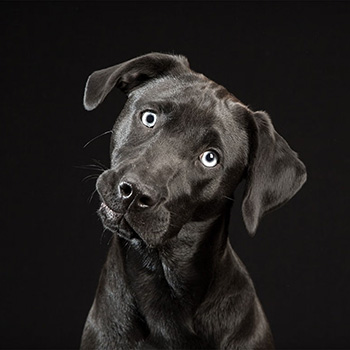 Black Dog Syndrome
While there is no hard evidence to back Black Dog Syndrome, it is largely felt that black animals take a back seat when it comes to adoption. Pet Photographer Fred Levy believes it's because they are hard to photograph and don't look desirable online photos. He'll have tips for photographing your black dog or cat.
Listen Now
Selecting A New Car With Your Pet In Mind
So who influences you when you need to buy a car? According to Auto-trader, more than half of America's 54 million dog owners consider buying a vehicle based on its ability to accommodate their best friend, which is their dog. The list includes cars with features pet owners need, like fold-flat rear seats, rear lift gate, under-floor storage and rear climate control. There are 9 cars on the list and we'll tell you what they are.
Listen Now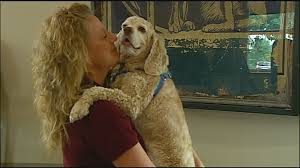 Using Pets To Teach Anti-Bullying
Allison Basinger from the Kansas City based "Wayside Waifs" animal welfare organization is on the cutting edge of the anti-bullying education movement. She's using her dogs, Justice and Paxton to help 3 through 5 graders learn a more compassionate lifestyle.
Get Your Licks
Former host of CBS's Lucky Dog, Brandon McMillan, the cast of The Young and The Restless and Susan Sims are in Los Angeles to kick-off the 7th Annual "Get Your Licks On Route 66" Adoption Tour. There's no better time than now to find your forever friend.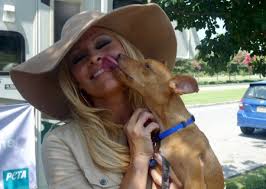 Pamela Anderson Says Company is Not Cruelty-Free
Actress and animal-rights actress Pamela Anderson has written a letter to MAC Cosmetics owner and friend John Demsey expressing disappointment in the brand for testing on animals. Anderson used to be a spokesperson for the brand, but recently learned that the supposedly cruelty-free brand admittedly tests on animals where it is "required by law," like in China.
Listen Now

Read more about this week's show.
Animal Radio® Show #1236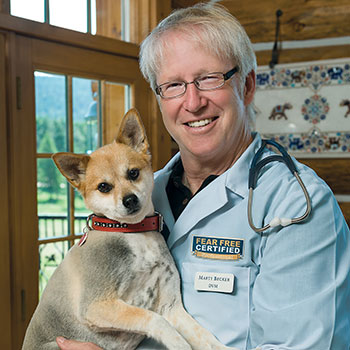 Things Your Vet Wished You Worried About More
Animal Radio Veterinary Correspondent Dr. Marty Becker has a list of things he wishes his clients would pay more attention to than they do. He'll also tell you what you unnecessarily worry too much about.
Listen Now
Healthiest Breeds
Pet Breeds compiled a list of 33 dog breeds that either have a clean health record, or are associated with only one, two or three health problems at most. And, the top seven have NO major or minor health concerns at all. They areÔÇŽ(drum roll please).
Listen Now
How To Pick A Pet Food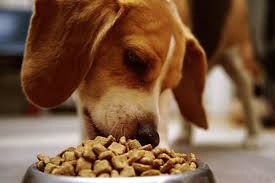 Lucy Pet Foundation's Doc Halligan has what you need to know in order to pick the best food for your pet and your budget. Just because it's expensive doesn't mean it's good. You'll learn how to read the label.
Listen Now
Pets May Be Breeding Ground For MRSA
Research suggests family pets might actually be reservoirs for Methicillin-resistant Staphylococcus aureus, or MRSA. Researchers believe pets might be an important factor behind the increase of MRSA outbreaks.
Listen Now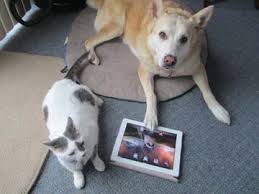 Pets Destroy Eight Million Electronic Devices
A study says American pets have bitten, chewed or damaged at least 8-million electronic devices! All that damage caused an estimated $3 billion in repair and replacement costs! Researchers found 1/3rd of the damaged devices were smart-phones; 2/3rds of the incidents happened when the pet was not being supervised. And interestingly, male pets are 50% more likely than female pets to damage electronic devices.
Listen Now

Read more about this week's show.
So many ways to listen to Animal Radio®. We're on 133+ AM/FM stations, the Animal Radio® App for iPhone/Android, iHeart Radio, iTunes, Stitcher, TuneIn, Spreaker and Podcast. NOW YOU CAN ASK ALEXA TO "LAUNCH ANIMAL RADIO." We're available wherever you are!
Listen to Animal Radio LIVE anytime with the FREE Animal Radio App for iPhone / Android. Plus, you'll get notifications anytime there is a recall or news that affects you and your pets.


---
Copyright Animal Radio®; its logo and Animal Radio Network(TM) are registered trademarks of Animal Radio Network LLC. All rights reserved. Submissions for newsletter, programming, editorial comments and opinions may be sent to: YourVoice@AnimalRadio.com. See our website for additional information.