Grab Your Pets and Join Us for a Celebration of Animals.
This month:
Animal Advocate Prince Lorenzo Borghese
Snake Whisperer Brian Barczyk,
'Dog Pants' maker Julie Korth,
and Charm School for Wayward Cats Founder Shawn Simons.


Animal Radio® Show #1209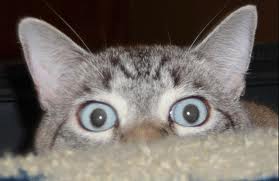 What If Your Pet Could Talk?
There have been some new advances in Artificial Intelligence (A.I.), which suggest the dream of being able to talk with animals could really happen. With the help of A.I., scientists are learning how to translate animals' vocalizations and facial expressions into something we can understand.
Listen Now
Dog Flu Is Year Round
Canine Influenza, more commonly known as the 'dog flu' is not the same virus as the human flu. For humans, there is a flu season in which the virus is spread, but dog flu is seen year round in pets. You cannot give your dog the flu and you cannot get the flu from your dog. However, dog flu signs and symptoms are much like what people experience such as sneezing, coughing, runny nose and gooey eye discharge. People get flu shots to protect themselves and there IS a flu vaccine for dogs too.
Listen Now
Most Common Reasons Pets Go To Vets
After treating more than 15,500 animal patients last year, Dove Lewis Veterinary Emergency and Specialty Animal Hospital in Portland has compiled a list of the most common medical issues pets are taken to the vet for, as well as the most common items eaten by pets. The top item pets eat that they shouldn't is chocolate followed by marijuana and human medications.
Listen Now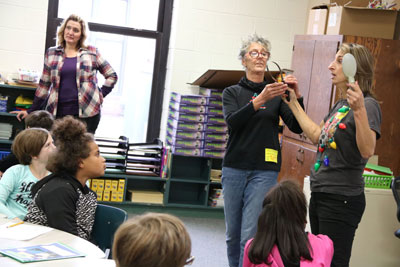 Teaching Kids About Spay & Neuter
Lynn Jackson is at the forefront of educating students in Burke County, North Carolina about the acute feral cat and sterilization problems faced by this part of the U.S. She visits with fourth graders and teaches responsible pet ownership.
Listen Now
Swiffer Hoax Has Been Around - Here It Comes Again.
For some reason, the rumor that the chemicals used in Swiffer Wet Jet cleaner is killing pets is making the rounds again. But don't worry - it's not true! This urban myth has been around for a number of years and seems to get run through the social media grinder every few months.
Listen Now

Read more about this week's show.


Simply the best cat furniture we've ever used. Get 15% off using the code ANIMALRADIO
Animal Radio® Show #1208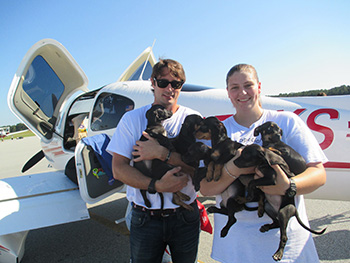 The Prince is Back!
Prince Lorenzo Borghese has returned for his second time on Animal Radio. While he never found love on ABC's The Bachelor, he did find a special love for the animals. He helps relocate homeless animals on death row in Georgia to new forever homes in Jersey.
Listen Now
FBI Tracks Animal Abuse
This year, for the first time, the FBI has begun tracking animal abuse the same way it tracks other major crimes such as murder, arson, and assault, so animal cruelty is now a Class A felony with its own category. Previously, animal cruelty crimes were reported to the FBI as "other." The deputy executive director of the National Sheriffs' Association backed the change when he learned that many serial killers are animal abusers first.
Listen Now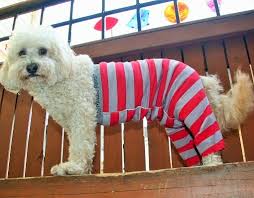 How Do Dogs Wear Pants?
Julie Korth has been making pants for dogs long before it was cool! As CEO of Mozziepants, she's following her dreams. So many questions. So little time.
Listen Now
Dog Flu Spreading
There is a dangerous strain of dog flu spreading through the western U.S. Health officials in the Seattle area have confirmed tests showing the virus was found in dogs who stayed at a local doggie daycare facility where at least 80 dogs developed respiratory illness since December. The virus began spreading last spring in the Chicago area and sickened more than 1,000 dogs in the Midwest. Although most dogs recover, a handful of deaths were reported. It has since spread to about 25 states.
Listen Now
Emotional Support Turkey Flies Delta
Did you see the photo of a turkey that took the Internet by storm after boarding a Delta Airlines passenger flight? It shows the bird sitting opened beaked while being hugged by its owner. Another photo was also shared online of the turkey being transported in a wheelchair. It is believed the turkey was given a seat on the plane as an "emotional support animal."
Listen Now

Read more about this week's show.

Animal Radio® Show #1207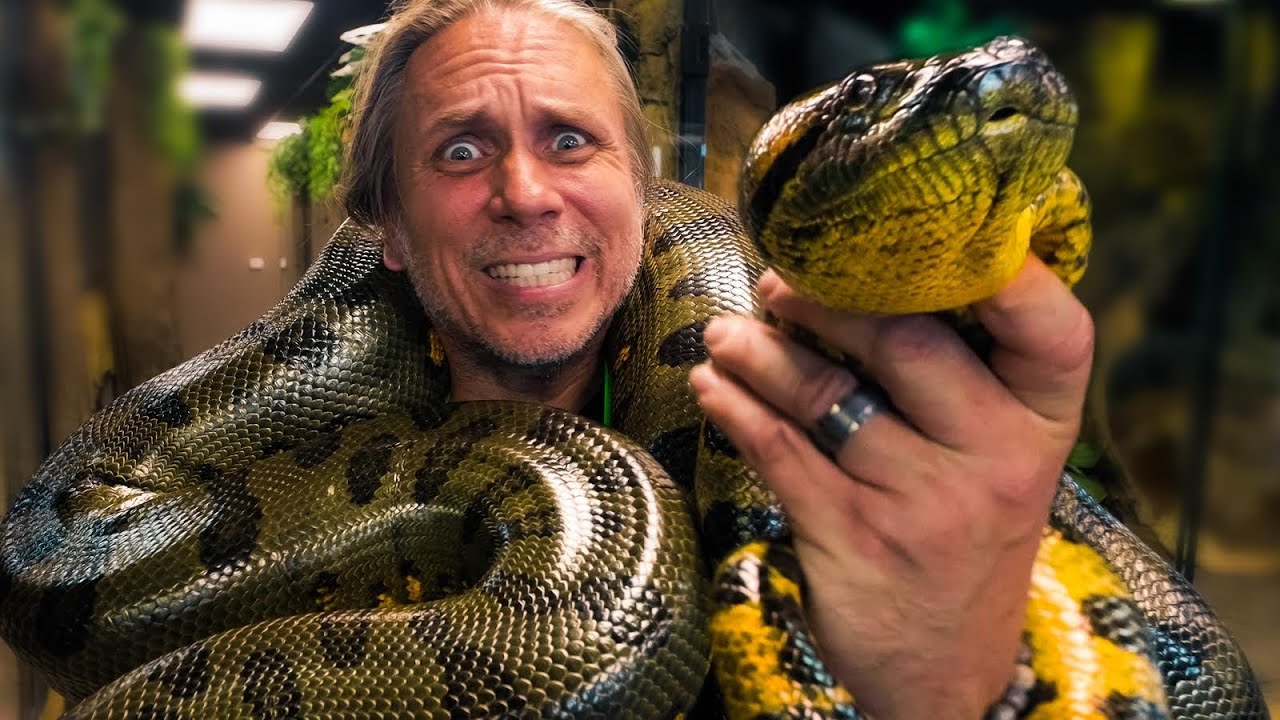 Snake-Whisperer Gets The Girls
Brian Barczyk loves reptiles. He has 30,000 snakes. Brian breeds them and sends them all over the globe to his snake-lovin' brethren. He's been bit 100,000 times he estimates and his colorful life is ripe for a TV reality series. Are you listening NatGeo? Oh, and no, he's not single. In fact, the chicks dig it.
Listen Now
Security K9's For Schools
Following the Sandy Hook tragedy, Mark Gomer got the idea to put Canine Protection Dogs into schools to sniff-out firearms and diffuse violent situations. At $50,000 per dog, Mark is trying to convince schools to purchase one of these full-time K9's to protect their students.
Listen Now
There's An App For That
Ever wonder where you can take your dog if you are out and about? The Fido Factor app lets people know which places allow dogs, whether it's a department store, restaurant, bar or just about any place else. In addition, the app gives you specific rules for each place, so you'll know things like the leash rules or the fees you'll have to pay.
Listen Now
When To Say No
Hoarding is a very real problem. Often times, those who collect suffer mental disabilities for which only professional help is the answer. We'll speak to a cat lover that has more cats than she can count, and a dog lover with 16 un-altered pups. Ultimately, the pets suffers from this unrecognized neglect.
Listen Now

Read more about this week's show.
Animal Radio® Show #1206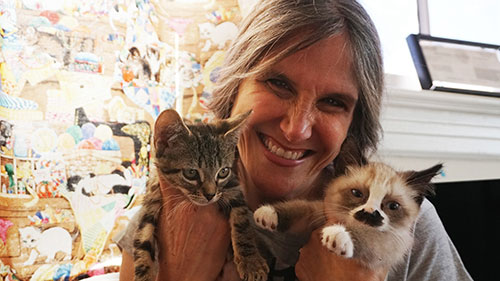 Charm School for Wayward Cats
Shawn Simons said she accidentally started herding and domesticating feral kittens for adoption. What began as a hobby has turned into one of the best rescue stories of the decade. Simons is making a difference for feral and homeless feline across Los Angeles county. She even enlists high-profile celebs to help with her cause.
Listen Now
Pets Save On Your Medical Bills
Two researchers from George Mason University in Virginia have calculated a savings of more than $11 billion in health care costs in the United States as a result of pet ownership. On average, the 132.8 million pet owners in the country visit a doctor 0.6 times less than the average non-pet owners. With the average cost of a visit to the doctor's office at $139, that calculates to more than $11 billion pet owners did not spend. Not only that, but the dog owners who walked their pet five or more times a week had a lower incidence of obesity and were responsible for saving $419 million in related health care costs, according to the study.
Listen Now
Secondhand Smoke Bad for Pets
A recent study says that dogs and cats whose humans smoke are at greater risk of cell damage, weight gain and some animal cancers. Researchers in Scotland discovered that, "An examination of the testicles removed from castrated dogs found that a gene, which acts as a marker of cell damage, was higher in dogs living in smoking homes." But if you have cats, the risk is greater because cats groom themselves, which increases the amount of smoke chemicals that enter the body.
Listen Now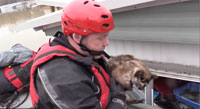 Cat Uses Litter-box as Flotation Device
A very smart cat used its litter box to stay afloat during a devastating flood that had water almost up to the ceiling of his house trailer in Missouri. Two members of the Disaster Response Team from the Humane Society of Missouri pulled up to the trailer in a boat and were able to gently extract the wet cat from the litter box as it floated by a window inside.
Listen Now

Read more about this week's show.

Animal Radio® Show #1205
"Boomer The Dog" Guests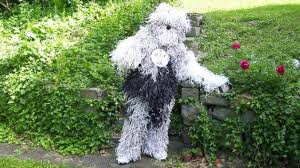 Delivered from obscurity by NatGeo's Taboo, Boomer is a dog in a man's body. Some have issues with a grown man dressing up as a dog, eating dog food, and barking out commands. Boomer was inspired by Disney's Shaggy DA movie and hasn't been the same since. Boomer explains his world in this special Animal Radio interview.
Listen Now
Pet Friendly House
David Beart is building his house especially for his dog. He's teamed up with many manufacturers to stock his pet-friendly dwelling. While this may not seem like a big deal, David may be onto something. The pet industry is the second-fastest growing sector at 58 BILLION dollars this year. It only makes sense that our homes will become more-homier for our furry-friends.
Listen Now
Online Pet Scams
Scambook's Miranda Perry lists off the top scams directed at the very-delicate and vulnerable pet-lover. These include Craigslist scams for pure-breed puppies to Western Union fraud. She even tells us about a guy who impersonated an animal control officer to bilk money out of noisy neighbors. Be listening so you won't be a victim.
Listen Now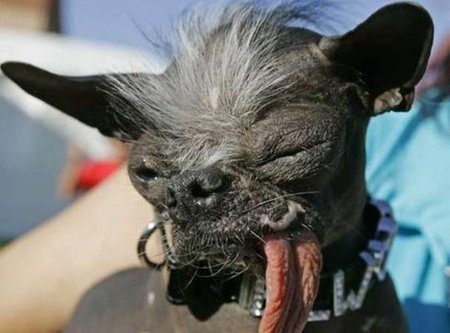 Ugliest Dog Passes Away
A New Jersey canine that was crowned the World's Ugliest Dog and later became the topic of a children's book preaching acceptance has died. Elwood was 8. His owner, Karen Quigley, says the Chinese crested and Chihuahua mix died unexpectedly. The Sewell resident said Elwood had been dealing with some heath issues in recent months but appeared to be doing well.
Listen Now
More Vets Offering At-Home Euthanasia
Christi Winter always tried to give her dog Josie the very best in life, so when it was time to say goodbye, Winter didn't want to do anything less. Winter opted to have Josie euthanized at her home, a practice that isn't new, but is becoming a specialized area of veterinary medicine. At least two companies have cropped up in recent years that recruit veterinarians who deal solely with end-of-life care for pets.
Listen Now

Read more about this week's show.
Animal Radio® Show #1204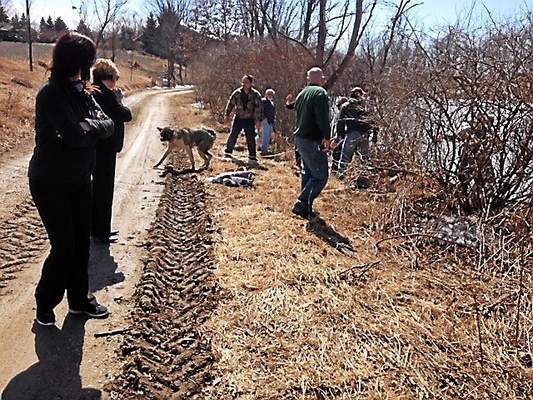 I Just Want To Celebrate
Rare Earth Keyboardist Mike Bruner is our "Hero Person of the Week." He fell into a frozen lake while rescuing a dog that had also fallen in. Mike tells the whole story and even yaps about his menagerie at home.
Listen Now
There's An App for That
Lauren Drabble is pitching her new smartphone app. The software allows you to easily find rescue and resources for injured wildlife. The next time you run into a wild animal that's hurt, you'll know exactly who to contact to help.
Listen Now
Making Video Memories
Imagine a short film that highlights your relationship between you and your pet. Franck Tabouring comes to your house and creates a documentary video featuring your pet as the star. A great keepsake!
Listen Now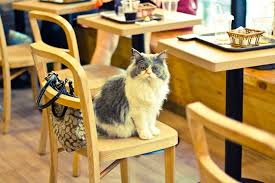 Cat Caf├ę
You never have to have your tea alone again. The first feline caf├ę is now open. Lady Dinah 's Cat Emporium, it's named after Alice's cat in the fairy tale "Alice in Wonderland," has 11 resident kitties. It costs $8.29 cents for two hours of kitty company.
Listen Now
Performance Standards for Pet Travel Safety Products
Nearly all of us drive with our dogs in the car. And now there are car seats to make sure they're safe in case of a sudden stop or an accident. The Center for Pet Studies has teamed up with Subaru of America in testing car harnesses. They took a look at seven harnesses using a specially designed crash test dog.
Listen Now

Read more about this week's show.
Animal Radio® Show #1203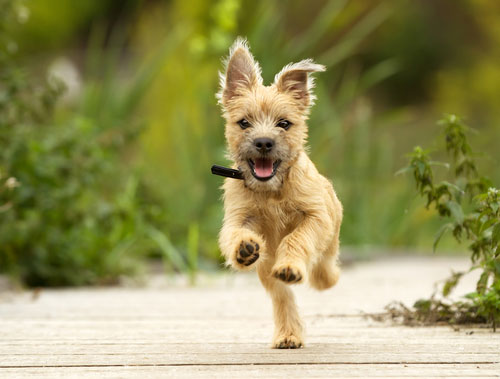 Parsing The Hottest CBD Trend
Topping the list of the biggest pet trends is the use of CBD, a bi-product of marijuana. Dozens of new CBD products have begun popping up. Some might not be so good for your pet and may actually contain arsenic. Dr. Debbie and Lori Brooks explore the pros and cons before you make an informed decision.
Listen Now
Emotional Support Alligator at New Orleans Airport
It's not uncommon to see dogs or cats being used at major airports as a de-stressor. When you step off a plane in New Orleans, you'll meet an alligator. While these alligators aren't necessarily intended to provide emotional support, they are ready to take a selfie and be petted. Director of Communications at the airport, Erin Burns joins us to explain this unique partnership with the Audubon society.
Listen Now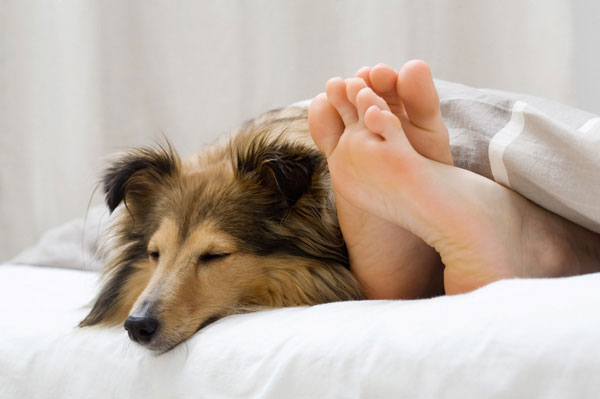 Women Sleep Better With Dogs Than Humans
There's a new study out that shows women sleep better next to dogs than their human partners. 55% shared the bed with at least one dog and 31% shared their bed with at least one cat. Researchers found dogs were less likely to wake their owners in the middle of the night than humans, who were equally disruptive to women's sleep and didn't provide the feelings of comfort and security that dogs do.
Listen Now
Are Kennel Dryers Bad?
If you go to a groomer, you might be very familiar with kennel dryers, used to finish your pet's coat after a grooming. After several tragic accidents, many have become frightened of putting their animal inside the dryer. Dogfather Joey Villani addresses this problem head-on, saying there is nothing inherently wrong with these machines - and instead blaming bad groomers.
Listen Now

Read more about this week's show.
So many ways to listen to Animal Radio®. We're on 134+ AM/FM stations, the Animal Radio® App for iPhone/Android, iHeart Radio, iTunes, Stitcher, TuneIn, Spreaker and Podcast. NOW YOU CAN ASK ALEXA TO "LAUNCH ANIMAL RADIO." We're available wherever you are!
Listen to Animal Radio LIVE anytime with the FREE Animal Radio App for iPhone / Android. Plus, you'll get notifications anytime there is a recall or news that affects you and your pets.


---
Copyright Animal Radio®; its logo and Animal Radio Network(TM) are registered trademarks of Animal Radio Network LLC. All rights reserved. Submissions for newsletter, programming, editorial comments and opinions may be sent to: YourVoice@AnimalRadio.com. See our website for additional information.