Animal Radio® Show #896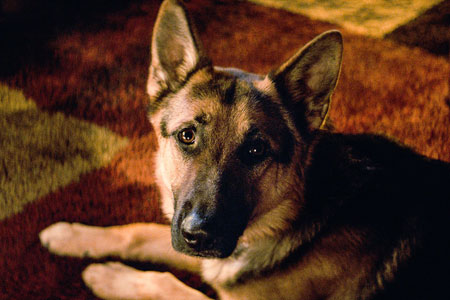 Ethical Questions About American Humane
The American Humane Association (AHA) charges thousands of dollars to put its "No Animal Were Harmed in the Making of this Movie" certification at the end of feature films. However, one has to question the ethics of this business model after two alleged incidents of animal cruelty on accredited movie sets. Should the same organization that is supposedly watching over animals have influencers in their pocket book?
Nature is the Worst
E. Reid Ross (Cracked) will tell us about 500 of the most absurd and horrifying things that happen in nature. From murderous squirrels to farting fish, "E" uncovers, and revels in, some of Mother Nature's ugliest moments.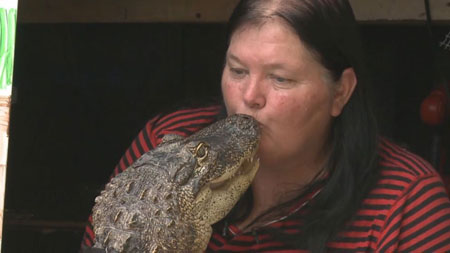 Having a Pet Alligator
Mary Thorn is no regular pet guardian. Yes, she has dogs, but she also has a pet squirrel and an Alligator that she dresses in clothing. Mary just battled the State of Florida to keep "Rambo," a 6' gator that she considers part of the family. The calm and collected reptile also is a therapy animal for troubled children.
Cat Gets Diploma
There's a cat named Oreo C. Collins from Macon, Georgia, who successfully earned an online "High School Diploma" from Jefferson High School. Oreo's owner, Kelvin Collins, actually got Oreo's diploma as a way to highlight fraud in online degree programs.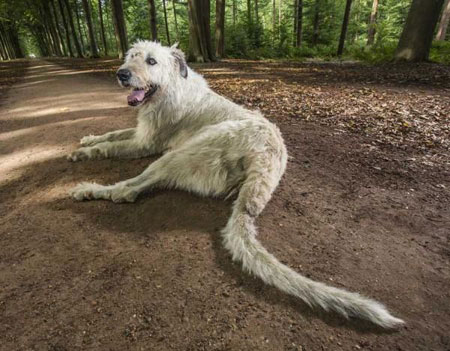 World's Longest Tail
A dog in Belgium earned himself a spot in the Guinness Book of World Records for having the world's longest tail. An Irish wolfhound named Keon gets the honor. His tail measures 30.2 inches long from the top of the bone to the tip, without including his hair, according to the Guinness World Records.
Listen to this Animal Radio® episode
Have you downloaded the free Animal Radio App for iPhone - Android - Blackberry? It's been updated and it's better than ever.
-Ask Veterinarian Dr. Debbie White and Dogfather Joey Villani your pet-related questions directly from the app.
-Get up to the minute news and recall alerts.
-Watch videos.
-Listen to current Animal Radio show or browse archives.

-Browse our knowledge-base.
-Call us directly on the Animal Radio App Hotline.
Launch the Animal Radio App at least two-times to be entered to win weekly prizes.
Animal Radio® Show #895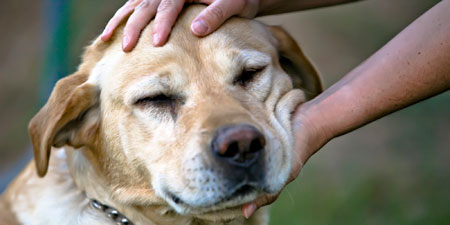 You're Petting Your Pets Wrong
Dr. Marty Becker is back with new research that shows you may be petting cats and dogs improperly. This is especially important if you're a veterinarian. The Fear Free Pets movement wants us to rethink how we interact with our four-legged friends.
Do Dogs Like 'Baby Talk'
Most of us baby talk to babies and our dogs, but maybe we should just limit it to puppies because it turns out older dogs aren't so impressed with our baby talk. A new study shows that baby talk, also known as dog-directed speech when you're conversing with your dog, gets a big response from puppies, but older dogs really couldnÔÇÖt care less.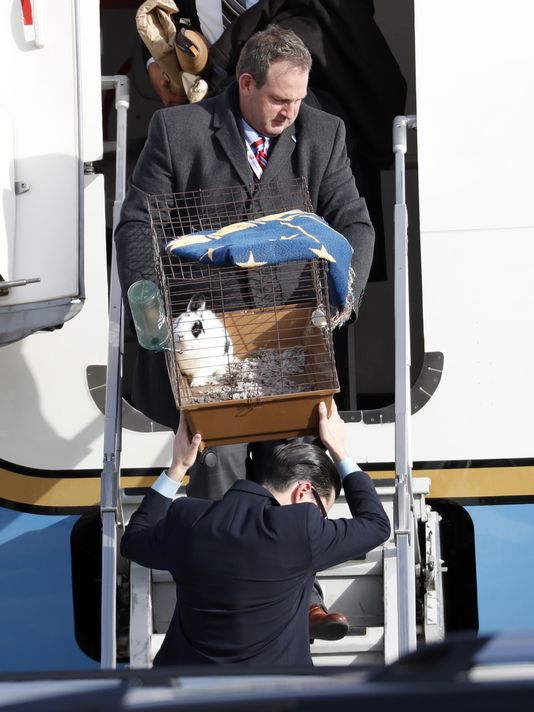 No Pets in The White House - But VP Doesn't Disappoint!
When Vice President Mike Pence and his family moved into the Naval Observatory last week, a new furry friend accompanied them: a rabbit named Marlon Bundo. Marlon the rabbit accompanied the Pences to D.C. on Air Force Two, the vice president's plane, recently. The Pences also have two cats, Oreo and Pickle. We're hoping that by now Oreo and Pickle have gotten used to the leftover smells from the Biden's German Shepherd, Champ.
Pet Owners Fined for Animals Left Out in Cold
In Yakima, Washington, authorities are giving a warning to unkind pet owners after receiving reports of animals being left outside in frigid temperatures. Since the beginning of last month, animal control has already responded to at least 60 animal welfare checks. Pet owners could face a misdemeanor charge for animal neglect if their pets are found in distress and given a fine from $250 to $5,000 depending on the severity.
Recipe for Cats and Dogs To Get Along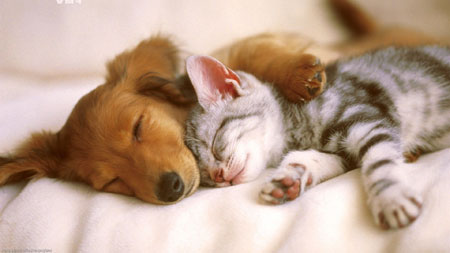 Cats and dogs really can get along to the point that they'll play hard together, drink water from the same bowl and cuddle on the couch, according to research led from Tel Aviv University. They discovered the recipe for success is to adopt the cat first and introduce a dog while both pets are still young. In homes where the cat and dog are mates, the research suggests they've managed to correctly read each other's body cues.
Listen to this Animal Radio® episode
Animal Radio® Show #894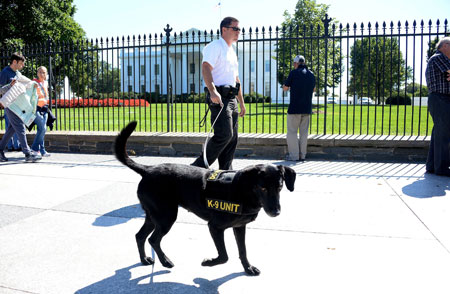 The Secret Service Dogs
Did you know that the Secret Service has many dogs that have jobs protecting the President and other dignitaries? Maria Goodavage went on assignment to find out about the agency's furry employees.
Pets May Benefit The Mentally Ill
There is an ever-growing body of evidence that reinforces the health benefits of animals and pets. A new study published by BMC Psychiatry explores the role pets had in support, self-management and personal networks of those suffering from long-term significant mental illness (e.g. bipolar disorder, schizophrenia). Their research concludes, "Pets should be considered a main rather than a marginal source of support in the management of long-term mental health problems."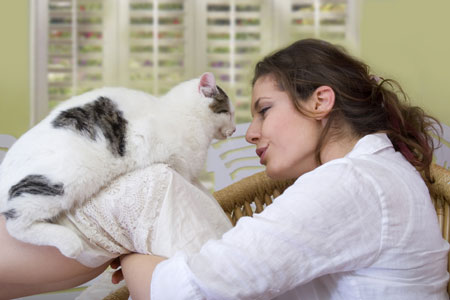 National Answer Your Cat DayÔÇŽReally?
Pet World Insider Robert Semrow really loves his pet holidays. No holds barred, he's going all-out for National Answer Your Cat Day. The only thing crazier than that is his answers. "Someone get Bellevue on the phone!"
SeaWorld Ends Killer Whale Shows
Was it some very bizarre coincidence that as we said goodbye and rest in peace to 39-year-old Tilikum, the orca who died at SeaWorld in Orlando a few weeks ago, that just 2 days later the very last ever killer whale show was performed at Sea World in San Diego? The company will now replace its signature theatrical killer whale show.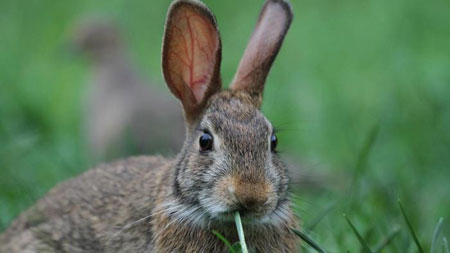 Campaign Funds Used For Traveling Bunny
We've heard of all kinds of campaign spending abuses but this one is a new one. During an investigation of California Representative Duncan Hunter's campaign expenses, the House Office of Congressional Ethics uncovered that the lawmaker had used $600 in campaign funds to cover airfare expenses for his family's rabbit.
Listen to this Animal Radio® episode


**Print a $1.00 OFF COUPON for Red Barn Pet Food**
Animal Radio® Show #893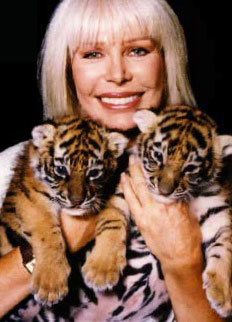 Hotlips Houlihan Returns
Loretta Swit (M*A*S*H) is back on Animal Radio to tell us about her childhood pet, her faux fur jacket and most importantly, her new book of original watercolors she painted. Surprisingly, Loretta's parents didn't foster her artistic side. Hotlips continues to speak out for the animals.
Canned Food Found To Increase BPA in Dogs
Bisphenol A (BPA) is a widely used industrial chemical found in many household items, including resins that are used to line and inhibit corrosion of metal food cans. Now, researchers at the University of Missouri Veterinary School have found that even short-term feeding of canned dog food resulted in a significant 3-fold increase in the level of BPA in dogs.
Judge Rules Dogs Are Property
A Canadian judge has ruled dogs are property and cannot be considered in the same vein as children in a scathing decision blasting a newly separated couple for a "ridiculous" attempt to use the court system to settle custody dispute over two of their three dogs. The judge likened the matter to being asked to rule on what the couple should do with other joint property they may own. "Am I to make an order that one party have interim possession of the family butter knives?"
Three 2017 Pet World Trends To Know About
From how pet-food is marketed to us, to a new world of technology, Animal Radio's Pet World Insider Robert Semrow uncovers the "Niche Pet World." You can find behaviorists, travel agents, spa services, concierges and more specialized services for pets than you might believe exists.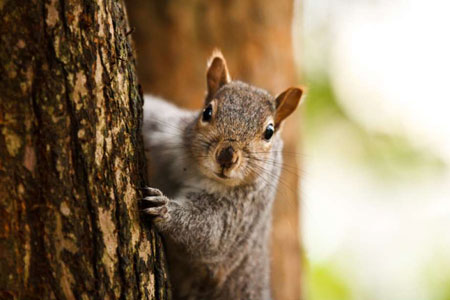 Man Sues After Pet Squirrel Attack
A contractor is suing a Virginia couple for $90,000 for injuries he says were caused when their pet squirrel attacked him - biting and scratching his leg and hand. According to the paperwork filed by the contractor, the couple was keeping the animal as a pet, but the homeowners say they have never had a pet squirrel.
Listen to this Animal Radio® episode

Free Pets and People Drug Discount Card

You may already know how expensive pet medication can be. Especially when pet insurance doesn't cover drugs.
Animal Radio® wants to help out. We don't want any pets to go without the medicine they need.
Animal Radio® made a deal with the top pharmacies to save you up to 55%.
- The Animal Radio® Pets & People Drug Discount Card is FREE.
- It offers 15-55% discount on pet medicines or uninsured human medicines.
- It's usable at almost 60,000 pharmacies, including Walgreens, Wal-mart, Rite-Aid, Target, Costco, CVS...all the biggies!
- Card is pre-activated and never expires.
- You can learn more and print out the FREE card online HERE
Or, if you would like us to mail you a free card, send a self-addressed stamped envelope to:
Animal Radio Drug Card,
699 Paula Street,
Morro Bay, CA. 93442
Please help spread the word. Your friends will thank you.
Animal Radio® Show Highlights
Animal Radio® is on iHeart Radio!! Listen to full shows or Listen to highlights
Actress-Comedian Jo Anne Worley guests
The very funny Jo Anne Worley calls in to tell us about an Actors and Others event.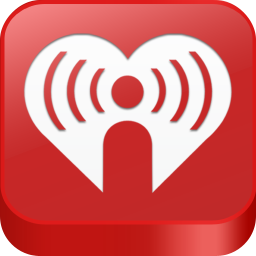 Listen Now


DOG ONLY Fast Food Drive-Thru
Bane and Vader's Amanda Brown started a Drive-thru restaurant for dogs featuring an edible bowl of healthy food. No humans served.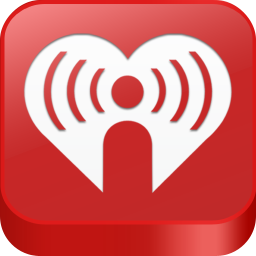 Listen Now

Secret Service Dogs
Maria Goodavage tells us about the very elusive Secret Service Dogs protecting our President.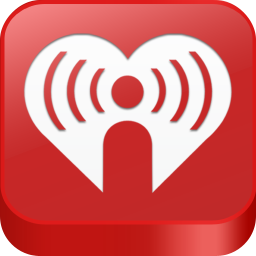 Listen Now

Talking Baby Talk to Our Pets
Do you talk baby talk to your pet? A new study reveals some interesting information about what they think of the cooing human.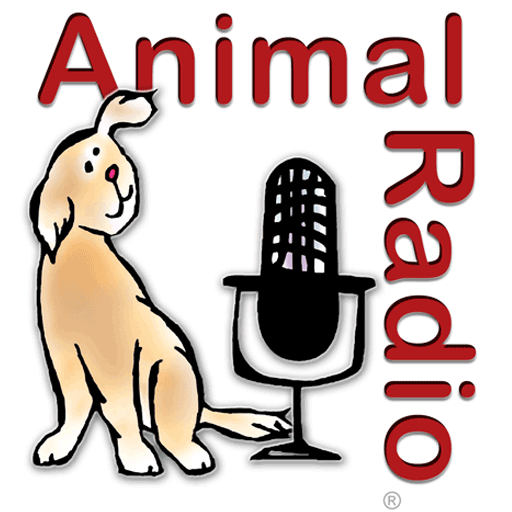 Listen Now

Pet Alligator
Mary Thorn is allowed to keep her pet alligator that she dresses up. Rambo is a Therapy-gator.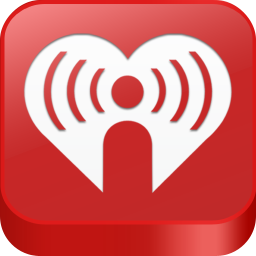 Listen Now
So many ways to listen to Animal Radio®. We're on 133+ AM/FM stations, the Animal Radio® App for iPhone/Android, iHeart Radio, iTunes, Stitcher, TuneIn, Spreaker and Podcast. We're available wherever you are!
The Animal Radio® APP is available for Android and iPhone. Listen on your schedule. Ask our Dream Team questions directly from the App. It's a FREE Download! It's made possible by Drs. Foster & Smith.
---


Copyright 2001-17 Animal Radio®, its logo and Animal Radio Network(TM) are registered trademarks of Animal Radio Network LLC. All rights reserved. Submissions for newsletter, programming, editorial comments and opinions may be sent to: YourVoice@AnimalRadio.com. See our website for additional information.