Catch Animal Radio in bite-size pieces.
Introducing Animal Radio Highlights available from iTunes and iHeart Radio.





Animal Radio® Show #1048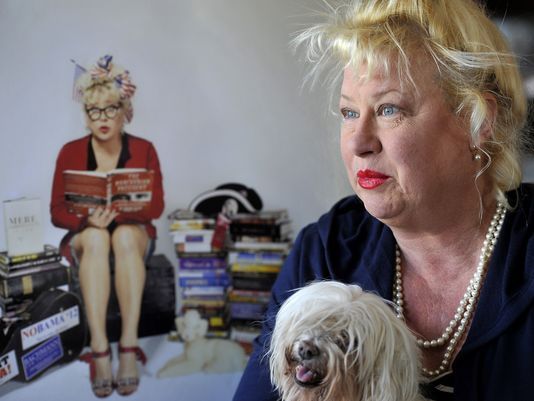 Comedian and Musician Singing for the Dogs
We welcome back Comedian Victoria Jackson (SNL ÔÇô The Tonight Show) and Singer/Songwriter Kimberly Dahme (rock super-group "Boston"). They've co-written a song about a special dog. Victoria just battled stage 3 cancer and won, with the help of "Daisy," her four-legged medicine.
Listen Now

Pet Stores Offering Pet Leases
Do you want that cute doggie in the window so much that you would lease it if you couldn't afford it? You might be in for a shock when a $1,200 dog turns into almost $5,000 in payments. And if you miss a payment, they can come and repossess your dog, because pets are 'property' in the eyes of the law. Adopt. Don't Lease.
Listen Now

Los Angeles May Soon Be Home To Vegan Dogs
Around 33,000 pooches enter the L.A.ÔÇÖs animal shelters each year. They're currently fed kibble composed mostly of turkey, chicken and lamb byproducts. But food for LAÔÇÖs shelter dogs might soon be swapped out for a plant-based food under a new. If they approve the switch, it would make the Los Angeles shelter system the first in the nation to feed its canine residents a vegan diet. Commissioner Roger Wolfson, a Hollywood screenwriter proposed the vegan diet. However, the cityÔÇÖs chief veterinarian has recommended rejecting the proposal.
Listen Now

Museum Dedicated to Dogs
Cats may be the kings of the Internet, but a museum dedicated to dogs will be opening in Massachusetts. It will feature a private collection of dog inspired paintings, drawings, sculptures, photographs and of course dog accessories. The 8,000 square-foot historic space will feature more than 180 pieces from famous artists and rare dog collars dating back to the 1800s.
Listen Now


Read more about this week's show.
Animal Radio® Show #1047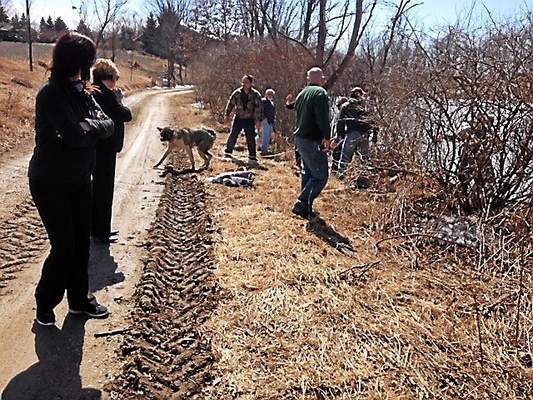 I Just Want To Celebrate
Rare Earth Keyboardist Mike Bruner is our "Hero Person of the Week." He fell into a frozen lake while rescuing a dog that had also fallen in. Mike tells the whole story and even yaps about his menagerie at home.
Listen Now
There's An App for That
Lauren Drabble is pitching her new smartphone app. The software allows you to easily find rescue and resources for injured wildlife. The next time you run into a wild animal that's hurt, you'll know exactly who to contact to help.
Listen Now
Making Video Memories
Imagine a short film that highlights your relationship between you and your pet. Franck Tabouring comes to your house and creates a documentary video featuring your pet as the star. A great keepsake!
Listen Now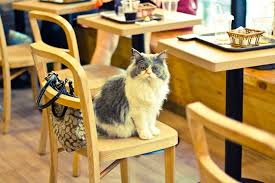 Cat Caf├ę
You never have to have your tea alone again. The first feline caf├ę is now open. Lady Dinah 's Cat Emporium, it's named after Alice's cat in the fairy tale "Alice in Wonderland," has 11 resident kitties. It costs $8.29 cents for two hours of kitty company.
Listen Now

Performance Standards for Pet Travel Safety Products
Nearly all of us drive with our dogs in the car. And now there are car seats to make sure they're safe in case of a sudden stop or an accident. The Center for Pet Studies has teamed up with Subaru of America in testing car harnesses. They took a look at seven harnesses using a specially designed crash test dog.
Listen Now


Read more about this week's show.

Animal Radio comes to you from the Red Barn Studios
Animal Radio® Show #1046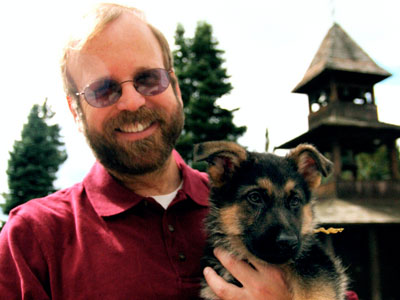 Let Dogs Be Dogs
Brother Christopher of the Monks of New Skete is our special guest. He says we're treating our animals too much like humans. He'll teach us to respect the true nature of dogs and become a pack leader. He'll also help us deal with the Holidays, a truly troublesome time for many dogs.
Listen Now

How to Baby Talk to Pets
Dr. Debbie says it's important to learn how to "baby talk" to your pets. She uses baby talk for her patients and it makes a big difference. She'll teach us the nuances behind this special conversation. If you donÔÇÖt know how to talk like a baby to your pet, today is your lucky day!
Listen Now

The Pet Hoarder Disorder
Hoarders are people with a disorder that causes them to collect objects. But people who collect things and objects are not the same as people who collect animals. A new study, published in the journal Psychiatry Research, takes a look at the motivations of people who hoard animals. This latest study suggests that animal hoarding should be classified as an independent disorder with the hope of developing specialized treatments to help these people cope with the compulsion to collect critters.
Listen Now


Read more about this week's show.

Animal Radio comes to you from the Red Barn Studios
Animal Radio® Show #1045
Joy Behar Guests
She has strong opinions, especially when it comes to letting her pets in bed with her. The View's Joy Behar is our special guest and she tells all about her furry family. She's a talented comedian and writer, and she couldn't care less what trainers say about sleeping with your dog. She loves it!
Listen Now

Recalled Food Contains Plastic
Another recall of a canned dog food because of a potential choking risk. The recall affects only weight management varieties, was issued after the discovery of small pieces of blue plastic that entered the food during the production process.
Listen Now

Kitty Litter Suicides
A parasite commonly found in kitty litter boxes could increase a person's risk for suicide. A new study shows the Toxoplasma Gondii parasite causes changes in the brain of an infected person that make them more likely to attempt or commit suicide.
Listen Now

Thieving Kitty
Author Melinda Metz is back with more from the world of Mac, a klepto-kitty with a strong tendency towards stealing things from the neighbors.
Listen Now


Read more about this week's show.
Animal Radio® Show #1044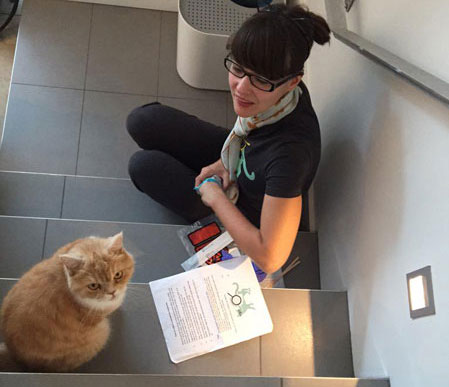 Poo From Lil Bub Leads To Discovery
Microbiologist and TV Host Jennifer Gardy has been collecting cat poop as part of a biome-mapping project. Viral sensation Lil Bub even donated a sample that led to the discovery of 22 new microorganisms. Jennifer will explain what that means to you and me.
Listen Now
Speaking Baby Talk To Your Pet
It has long been known that talking to a baby improves bonding between parent and child. But, since so many pet parents view their pets as their own children, scientists were wondering does talking to your dog in the same way as you would a human infant have the same bonding effect? A recent study suggests it does.
Listen Now
From The "I Wish I Had Thought Of That Department"
There's a new dog treat headed to store shelves and the name alone might make you NOT want to buy it, but I bet dogs will love it. A woman in Kansas has a patent pending on the new treat called, "Mickey And Moe's Butt Flavored Dog Treats."
Listen Now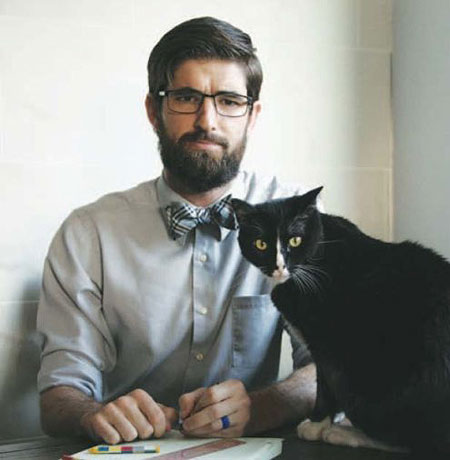 Engineering for Cats
Aerospace Engineer Mac Delaney addresses the quirks of cat behavior. He's developed 10 DIY solutions for typical cat issues. During the day he's building aircraft parts. By night he's solving your cat's furniture scratching problem.
Listen Now

Veterinarian Suicide Rate Over The Top
Santa Barbara, California is dealing with a crisis in its animal care community, which is a problem happening all over the country. The problem is the high rate of suicide among veterinarians. In fact, vets have the highest rate of suicide among all professional groups, four times higher than the national average.
Listen Now

Shock Collars Banned in England
A ban on so-called pet "shock collars" will be enacted in England, under plans confirmed by the government. The shock collars, used to control pets, are usually controlled via a remote control and are already banned in Wales. Scotland has announced it is following England's lead with a ban of its own. This is similar to political battles that are happening in the US. It's important to note that shock collars are often marketed as a harmless quick-fix solution or training aides, but animal experts say shock collars can easily cause more problems than they seek to fix.
Listen Now


Read more about this week's show.
So many ways to listen to Animal Radio®. We're on 134+ AM/FM stations, the Animal Radio® App for iPhone/Android, iHeart Radio, iTunes, Stitcher, TuneIn, Spreaker and Podcast. We're available wherever you are!
Listen to Animal Radio LIVE anytime with the FREE Animal Radio App for iPhone / Android. Plus, you'll get notifications anytime there is a recall or news that affects you and your pets.





---
Copyright 2001-19 Animal Radio®, its logo and Animal Radio Network(TM) are registered trademarks of Animal Radio Network LLC. All rights reserved. Submissions for newsletter, programming, editorial comments and opinions may be sent to: YourVoice@AnimalRadio.com. See our website for additional information.